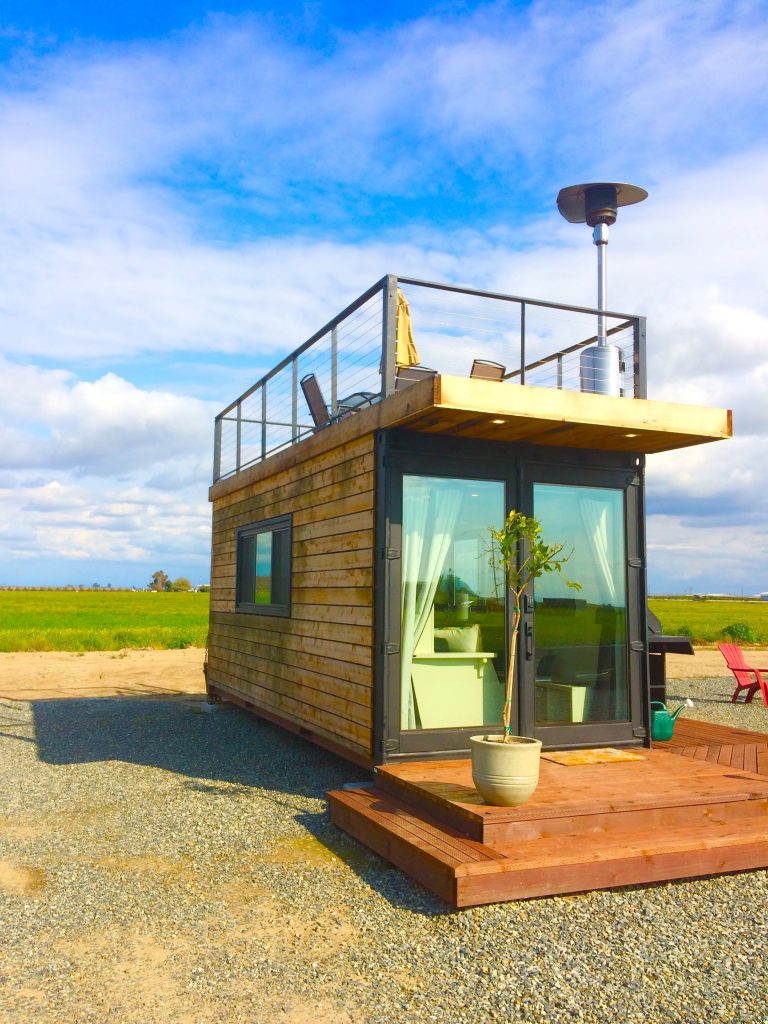 Are you an avid hiker looking for places to hike in California, or are you new to the hiking world and looking for scenic trails for a weekend adventure? I'm excited to share a list of places to hike in California that have brought me a sense of adventure and rejuvenation after returning back to nature.
Stay in a Tiny House while finding places to hike in California
I found this great container home tiny house in Tulare, California on my quest to find places to hike in California.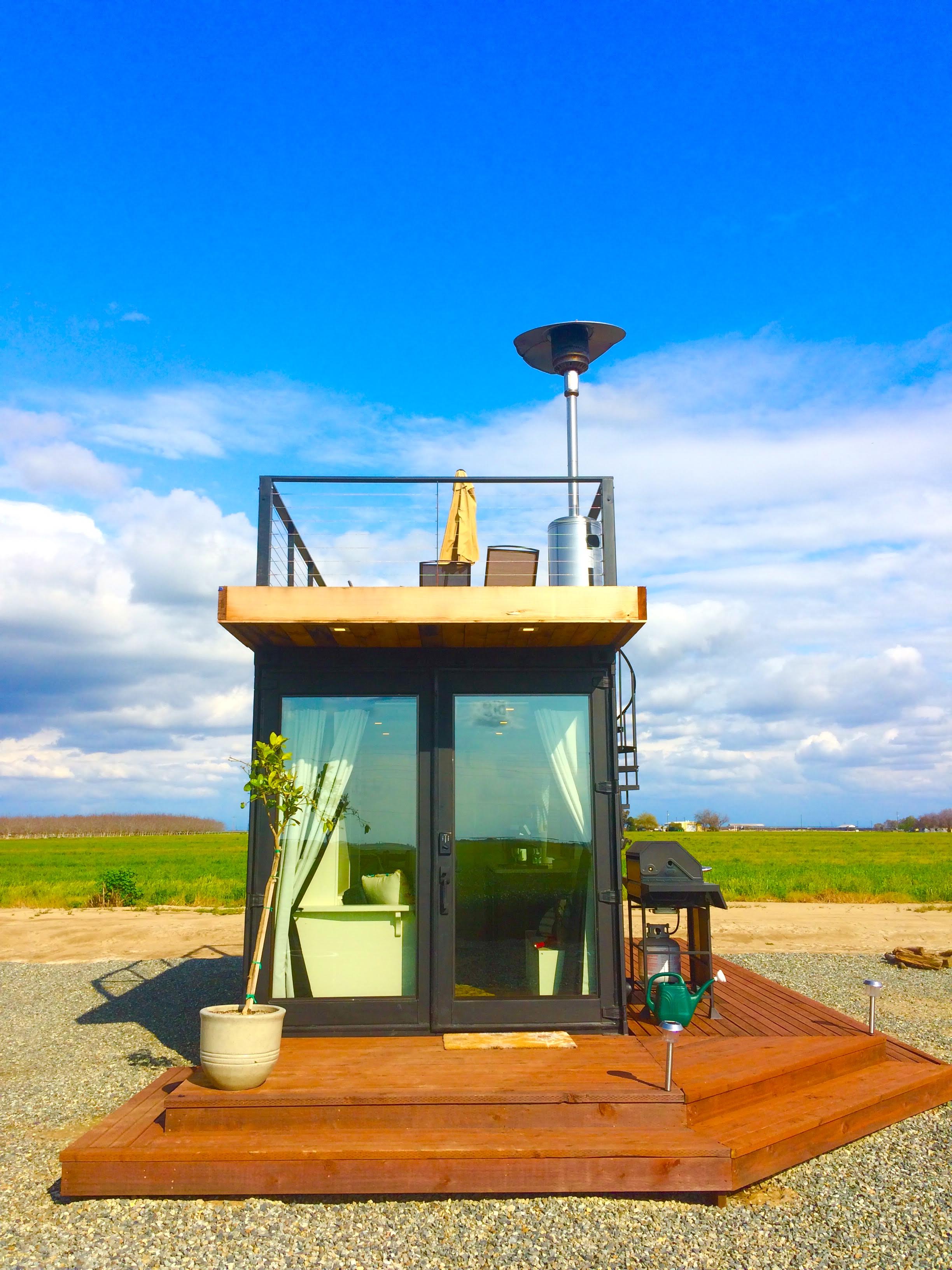 This tiny house is made by Cargo Tiny Homes based in Waco Texas, and this particular container home is the Anchor model. What makes these tiny homes so special is they are old shipping containers that have been re-purposed into homes. Most become permanent residences and others are used for income through rental management companies. I found this tiny house on AirBnB and was excited to check out this particular model. Measuring in at 160 square feet this tiny house packed a lot of hidden punch despite it's very tiny size. At first glance most people would think this is just a regular tiny house made out of wood. But the beauty of using a shipping container is so many creative things can be done with these new building concepts. The front door is actually the original shipping container door converted into these beautiful french doors.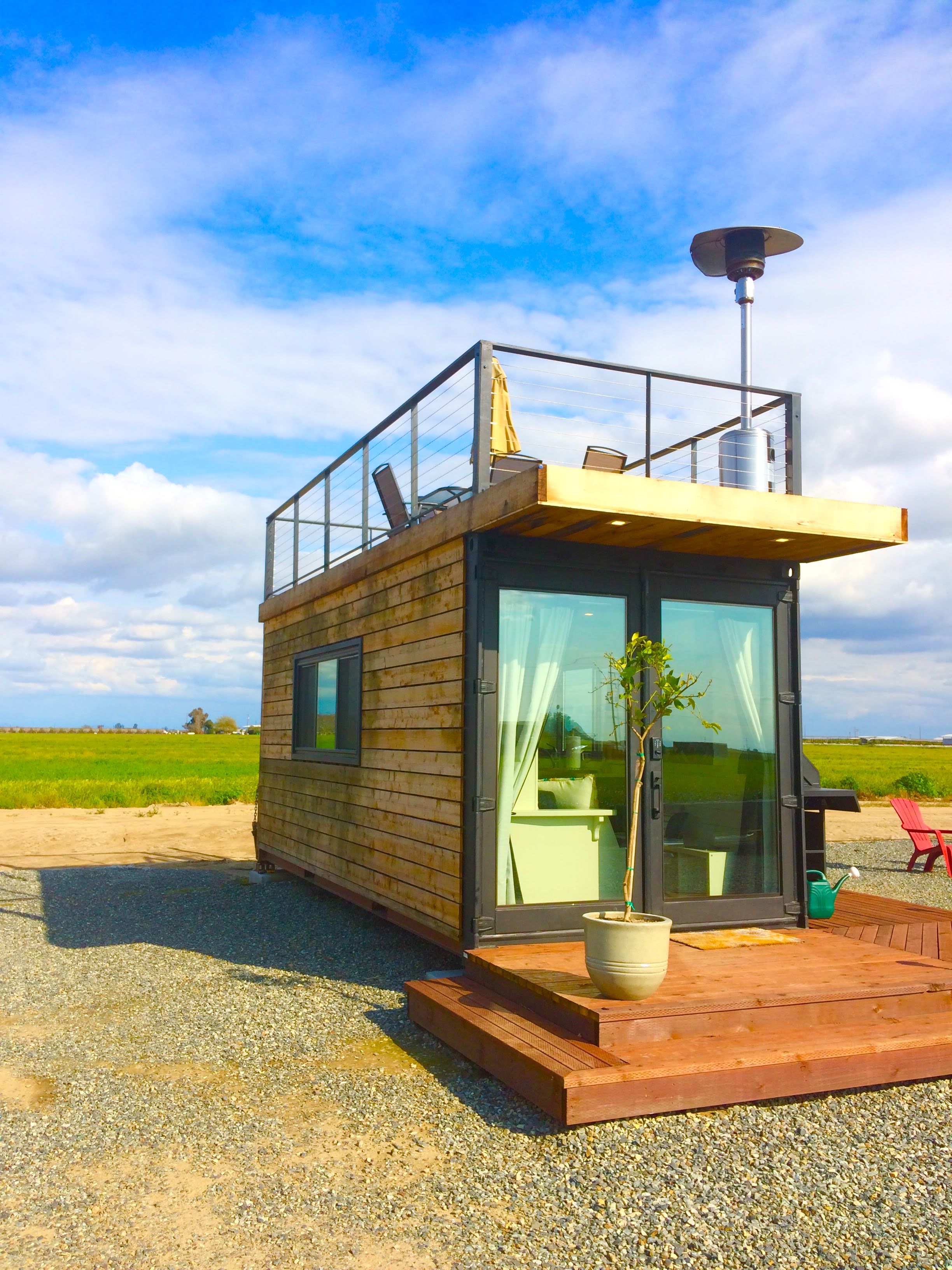 As soon as you open the expansive glass doors you greeted with a stylish, well put together living space. The host created a tiny space full of charming details reflecting the surrounding farm lifestyle that is such a vital part of this part of California. I loved all the subtle touches of farm references throughout the tiny container home without it being too country! I'm such a fan of using a white backdrop to these tiny spaces, making it feel larger that it really is.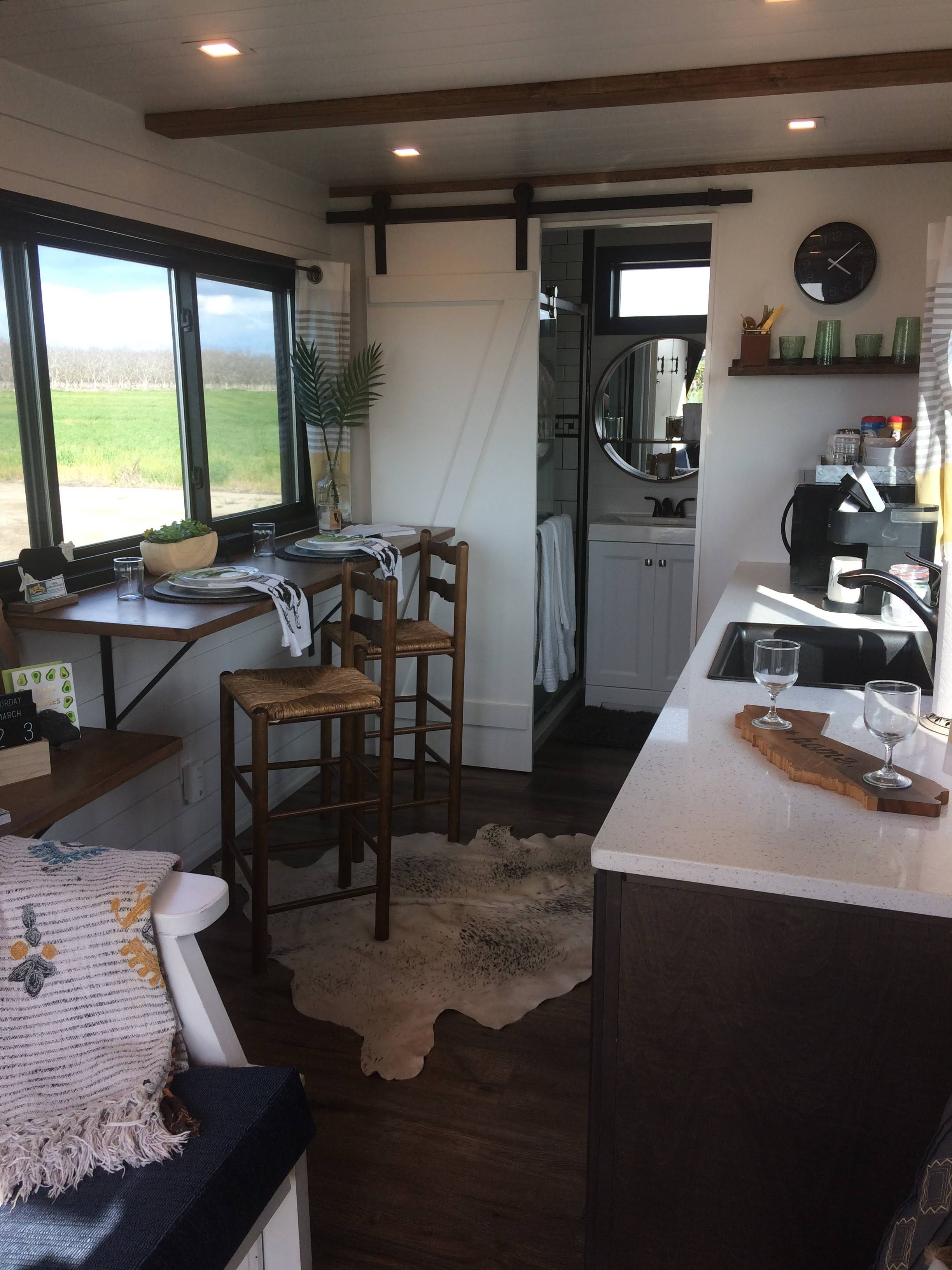 The host provides all the essentials for a short stay, complete with an outdoor BBQ for cooking meals if you decide to stay in. Everything you need to feel right at home, especially if your home is California, with all the references to this beautiful state, sprinkled about the tiny house!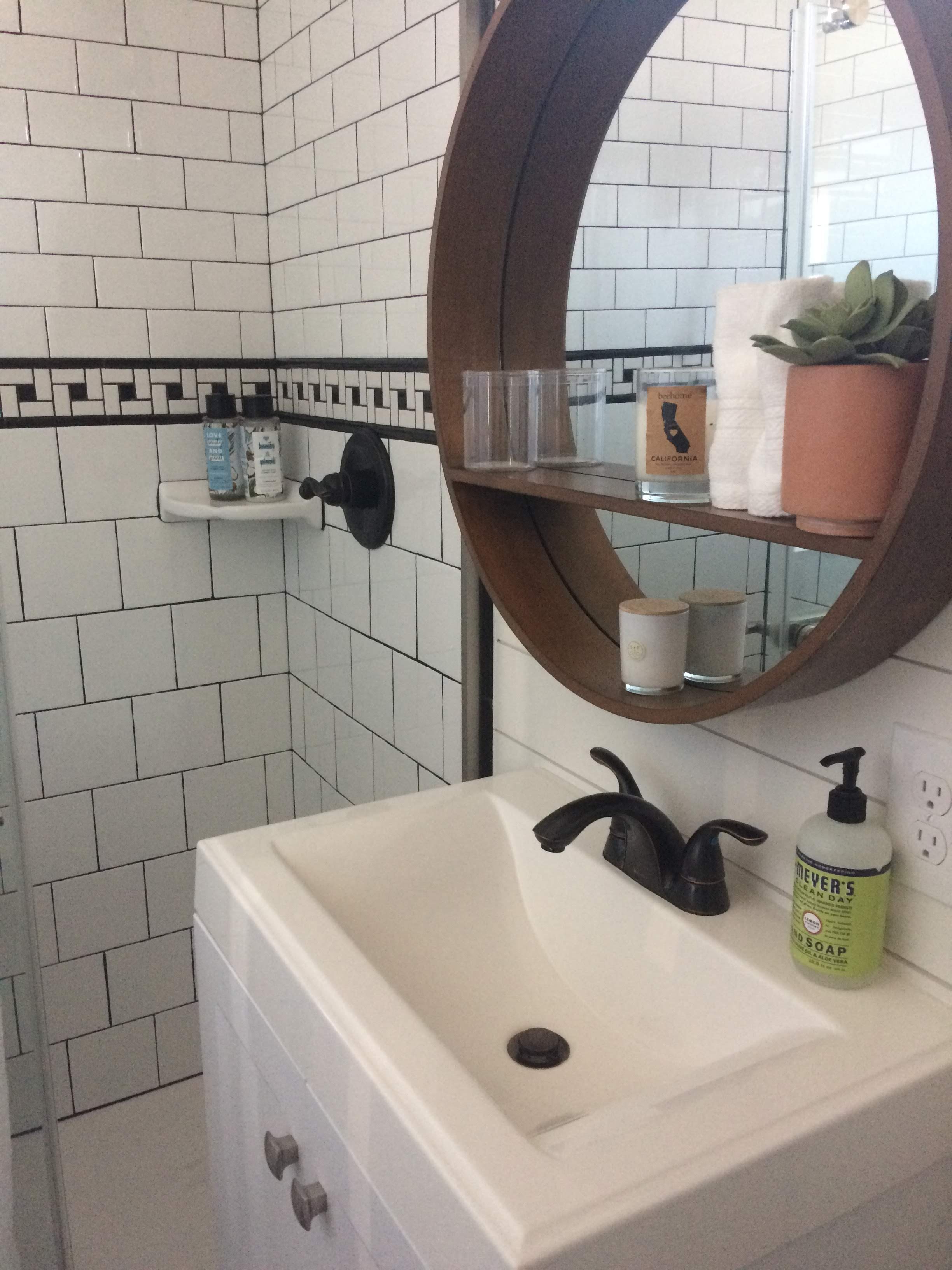 My favorite spot had to be the view out the glass doors into the surrounding wheat fields. In the evening you can catch the sunset as you relax in this tiny getaway.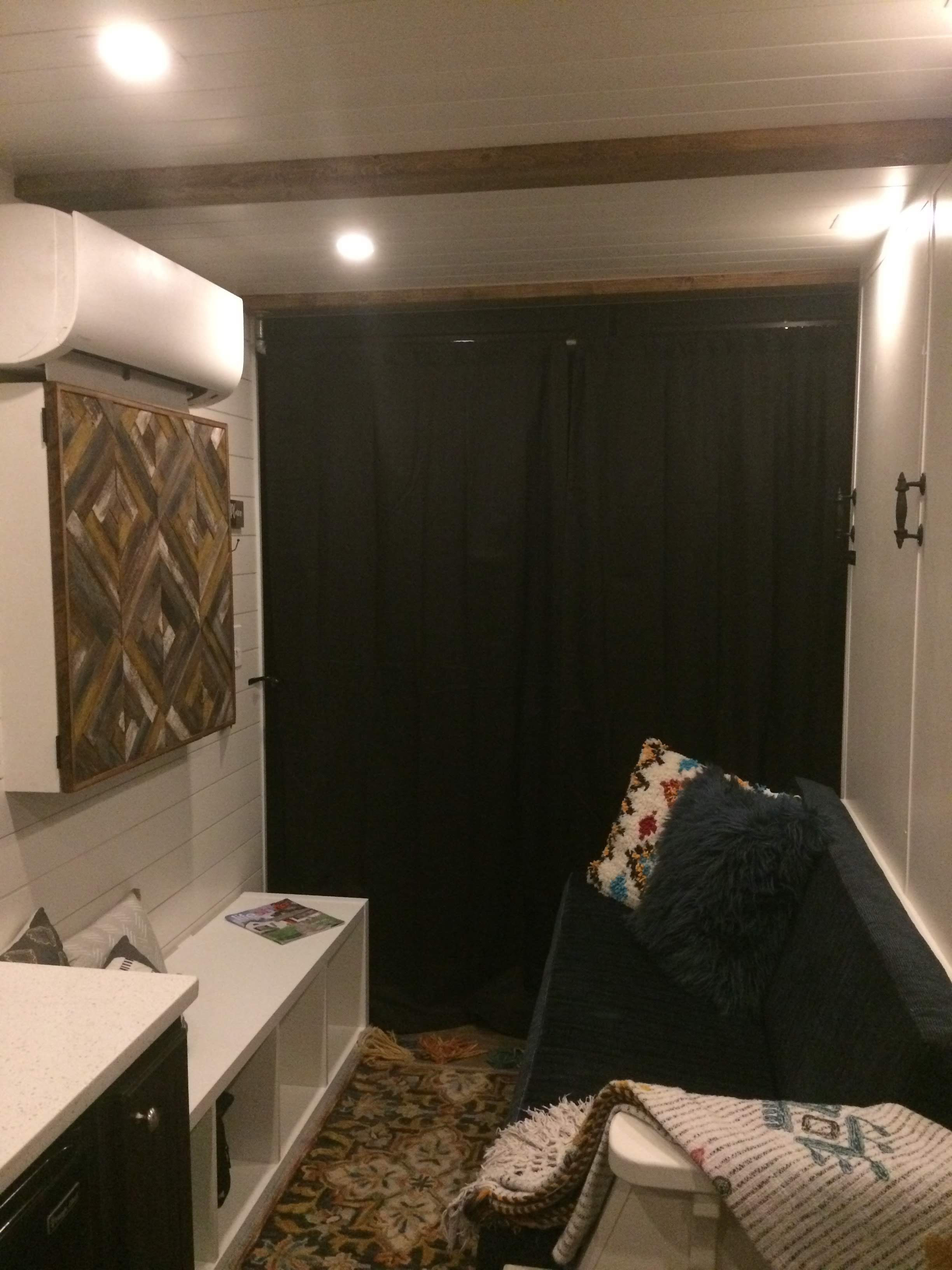 A clever custom designed Murphy bed reveals a comfy queen size bed perfectly concealed during the day and fits just right in the living room for a restful sleep at night.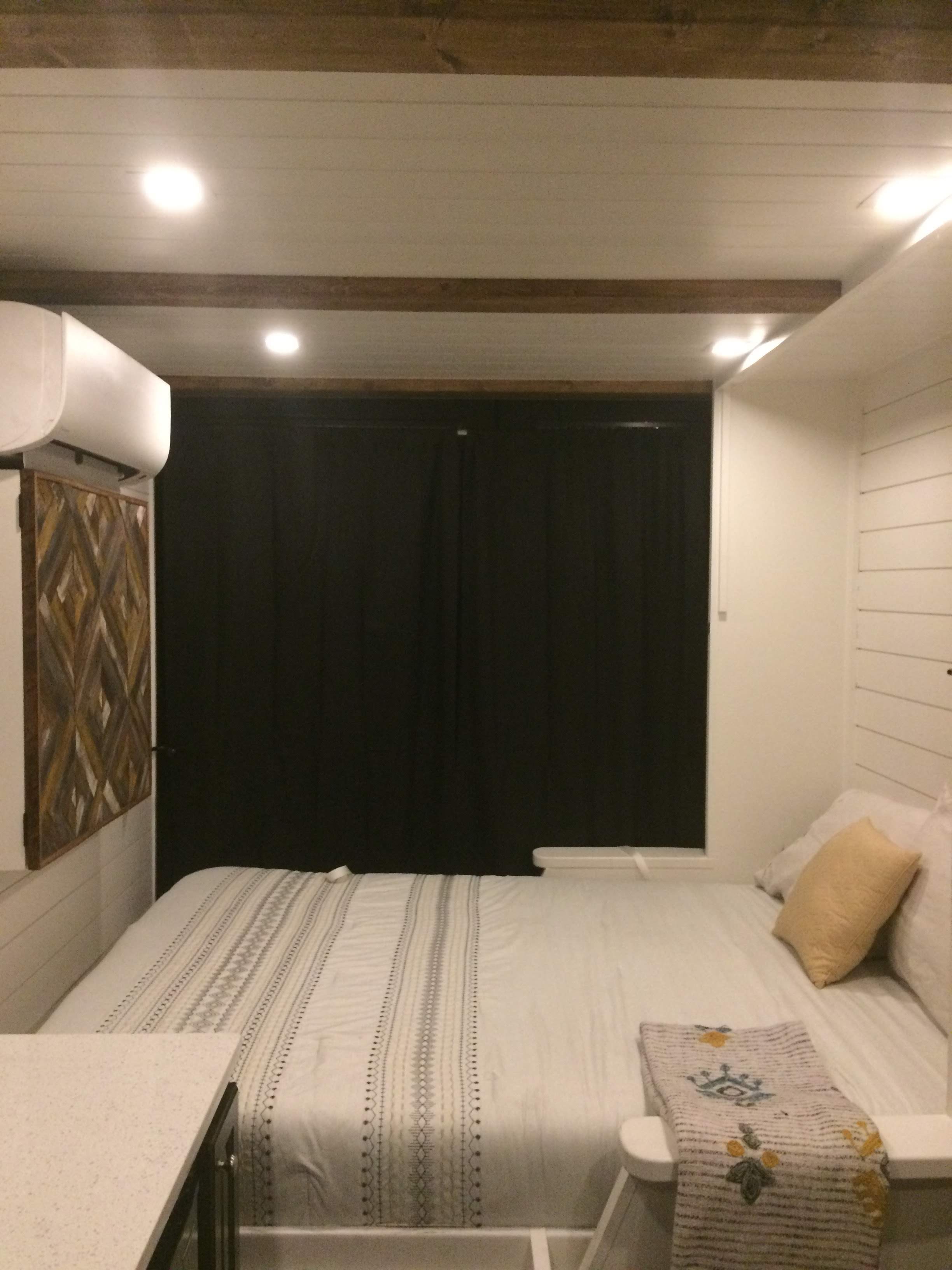 Adding to the space in the tiny container home, the hosts also create a great outdoor space for guests to enjoy the warm summer evenings with a firepit. Don't forget to stock up on S'mores supplies before you head out to this tiny house getaway!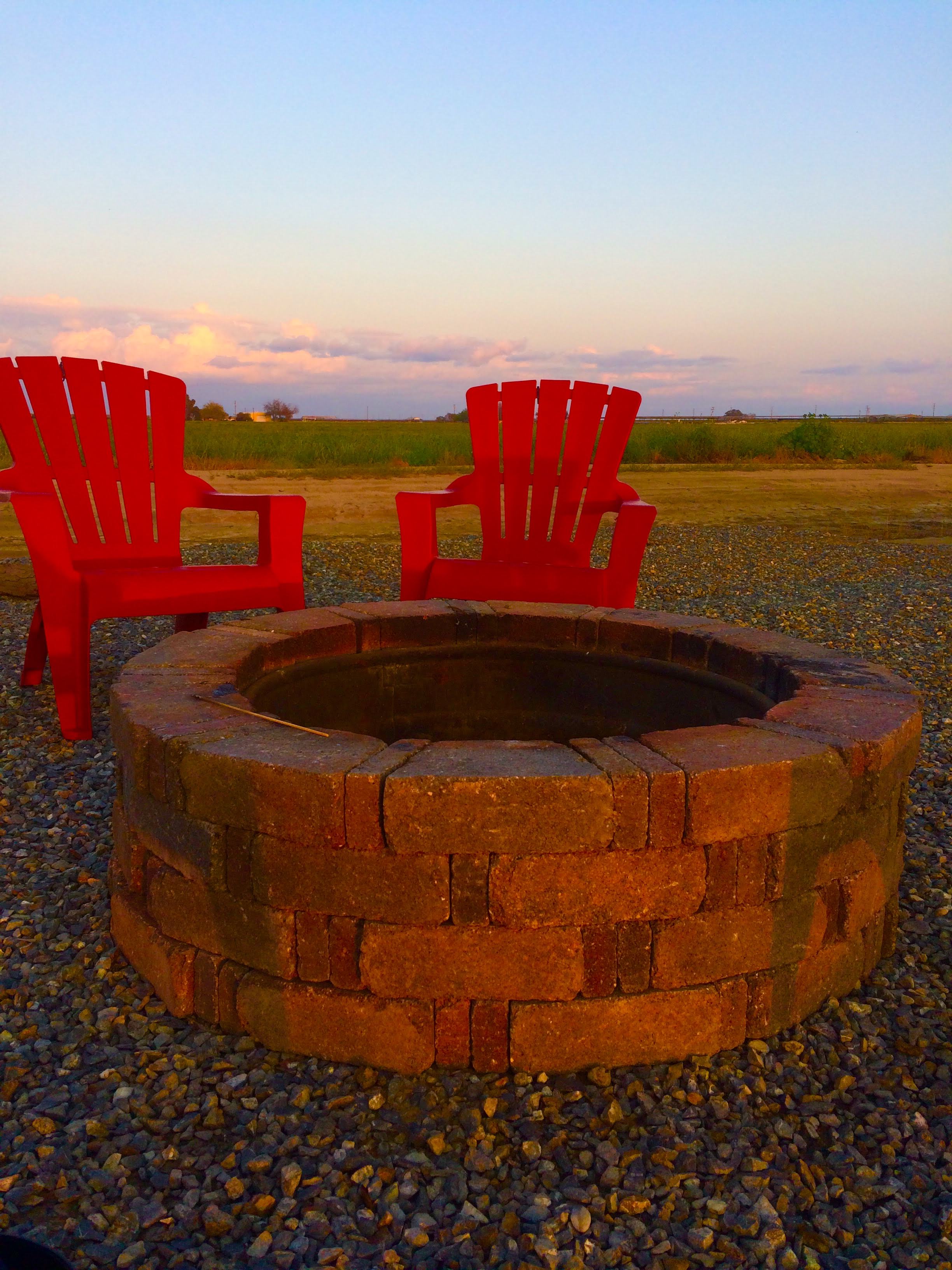 The ideal spot for an evening sunset is the rooftop deck on top of this well designed container home built by Cargo Homes. I was very impressed with all of the unique details that this tiny space offered making my stay fun and full of creative details for my tiny house build in the future.
Two tiny container houses are available to stay in:
Cargo Home North and Cargo Home South
Please note since staying at this tiny house, the hosts have moved to a new property nearby, so the outside area has a different set up than pictured here…….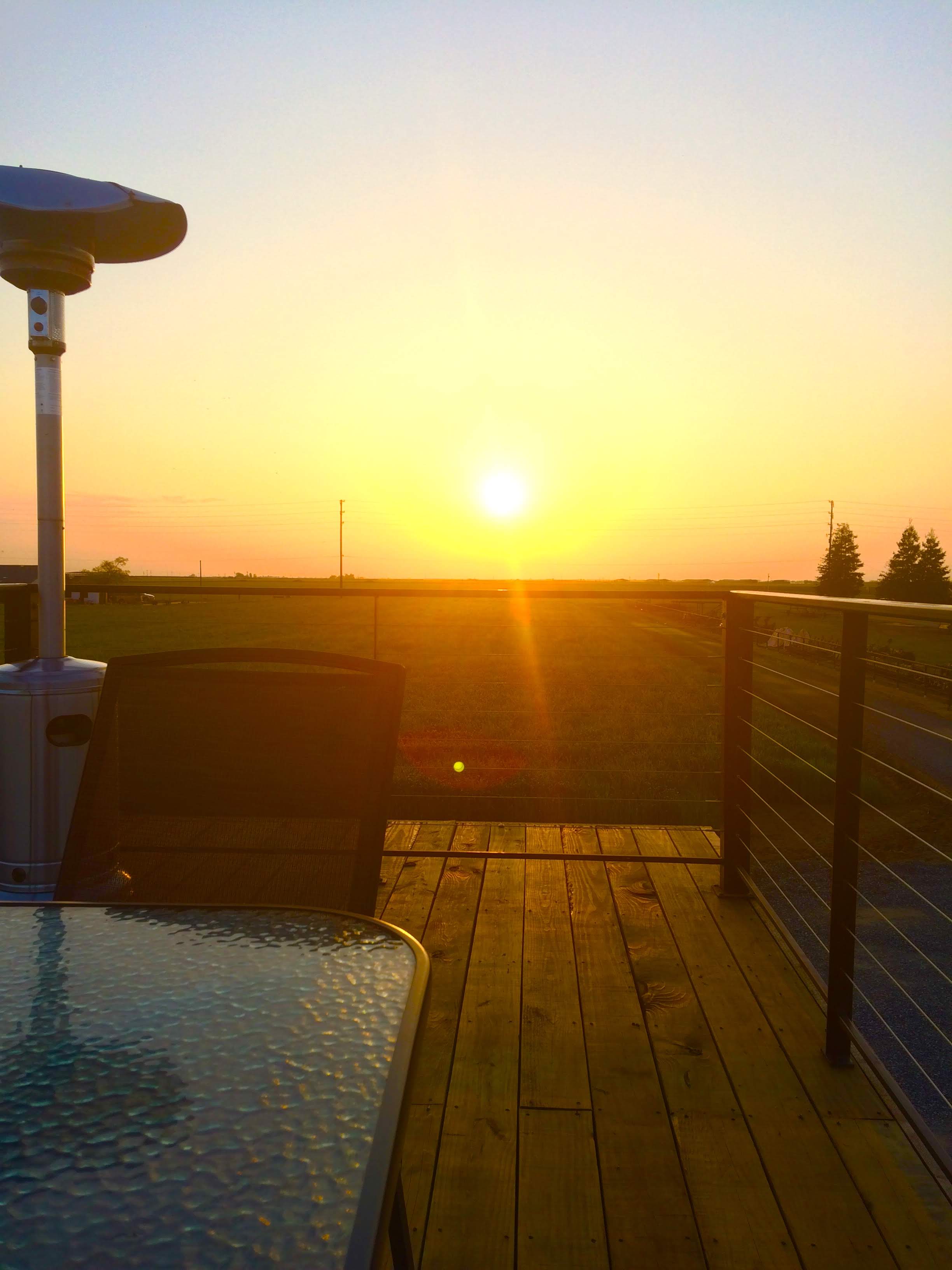 Sequoia National Park
If your looking for nearby places to hike in California then this tiny house getaway is just a short hour drive up to Sequoia National Park. Home of the tallest trees on the planet, it is certainly a treat to spend hours hiking among these giants to help put everything back in perspective.
Also within a 2 hour drive of this tiny house getaway is the world famous Yosemite National Park, where you are bound to find a trail that fits your hiking needs!
Yosemite National Park
If you've been curious about tiny house living then why not check out my list of tiny house getaways and enjoy places to hike in California at the same time during your stay! Find out more here for information about my Yosemite Tiny House Getaway….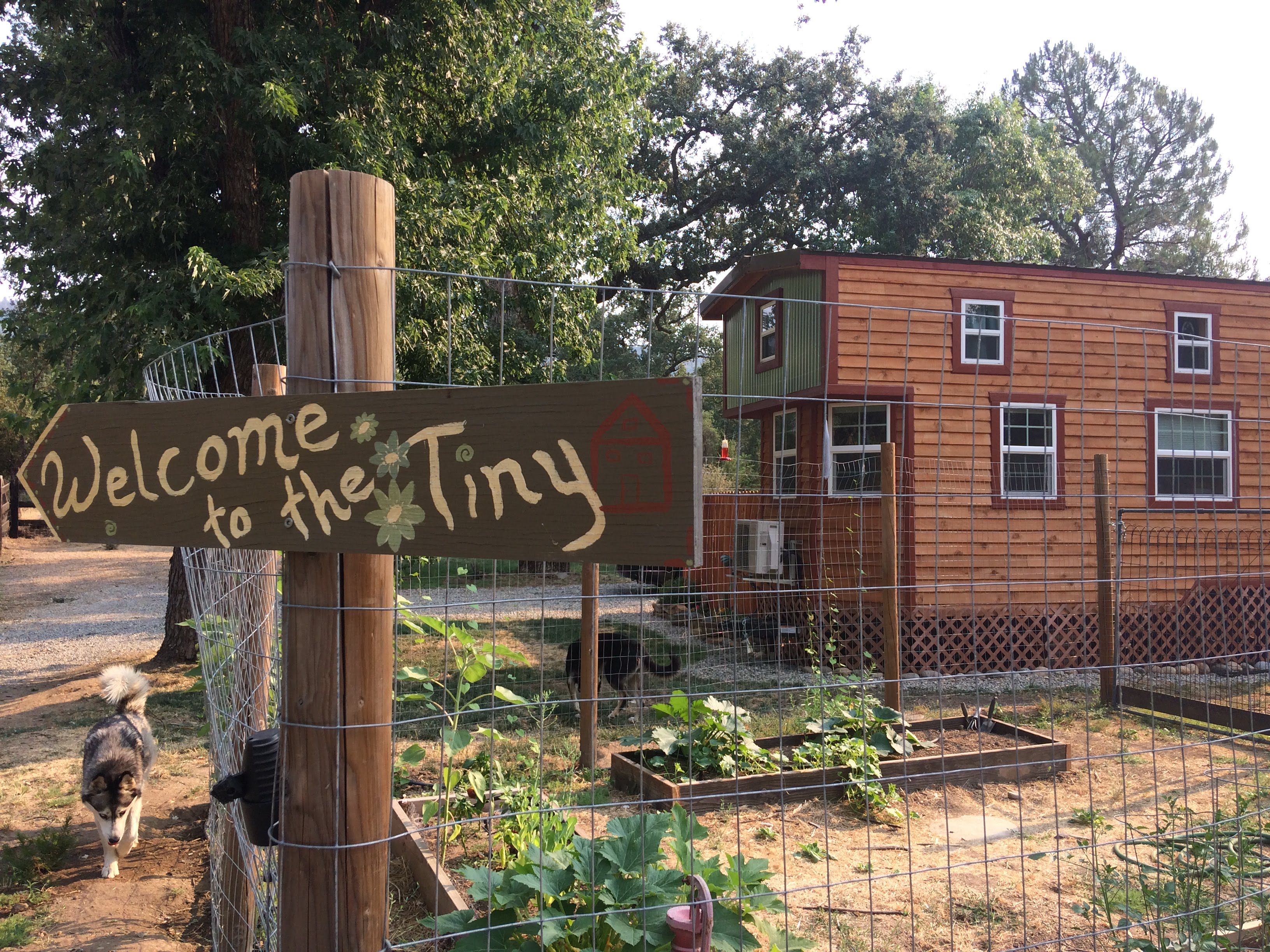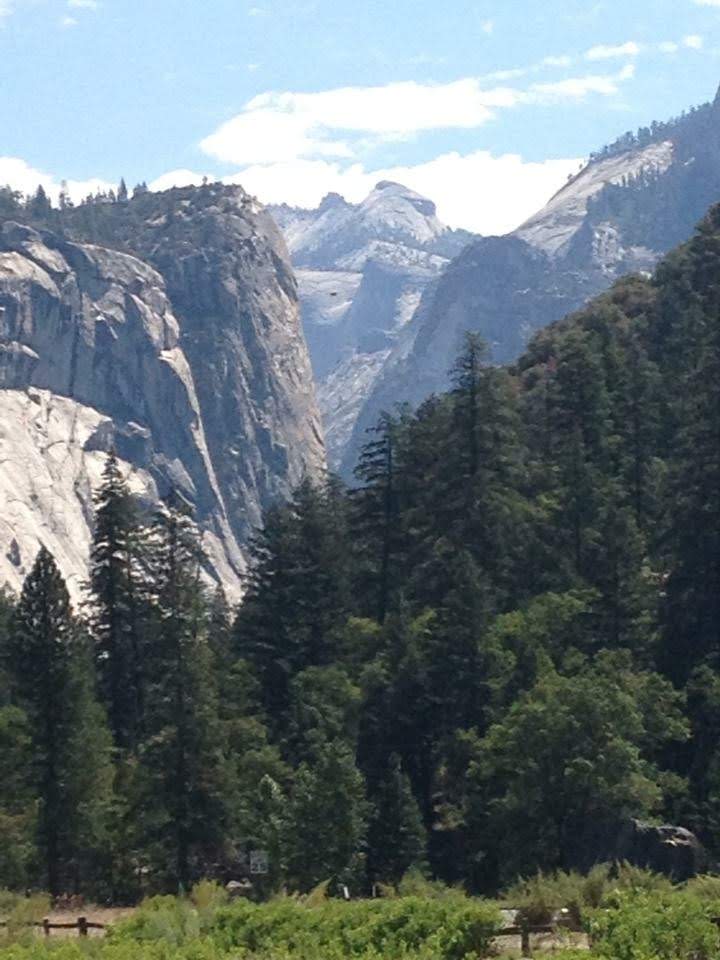 Ice House Reservoir
Find out more information here about this Tiny House Getaway nestled in the green rolling foothills of El Dorado County , with plenty of places to hike in California to check off your list!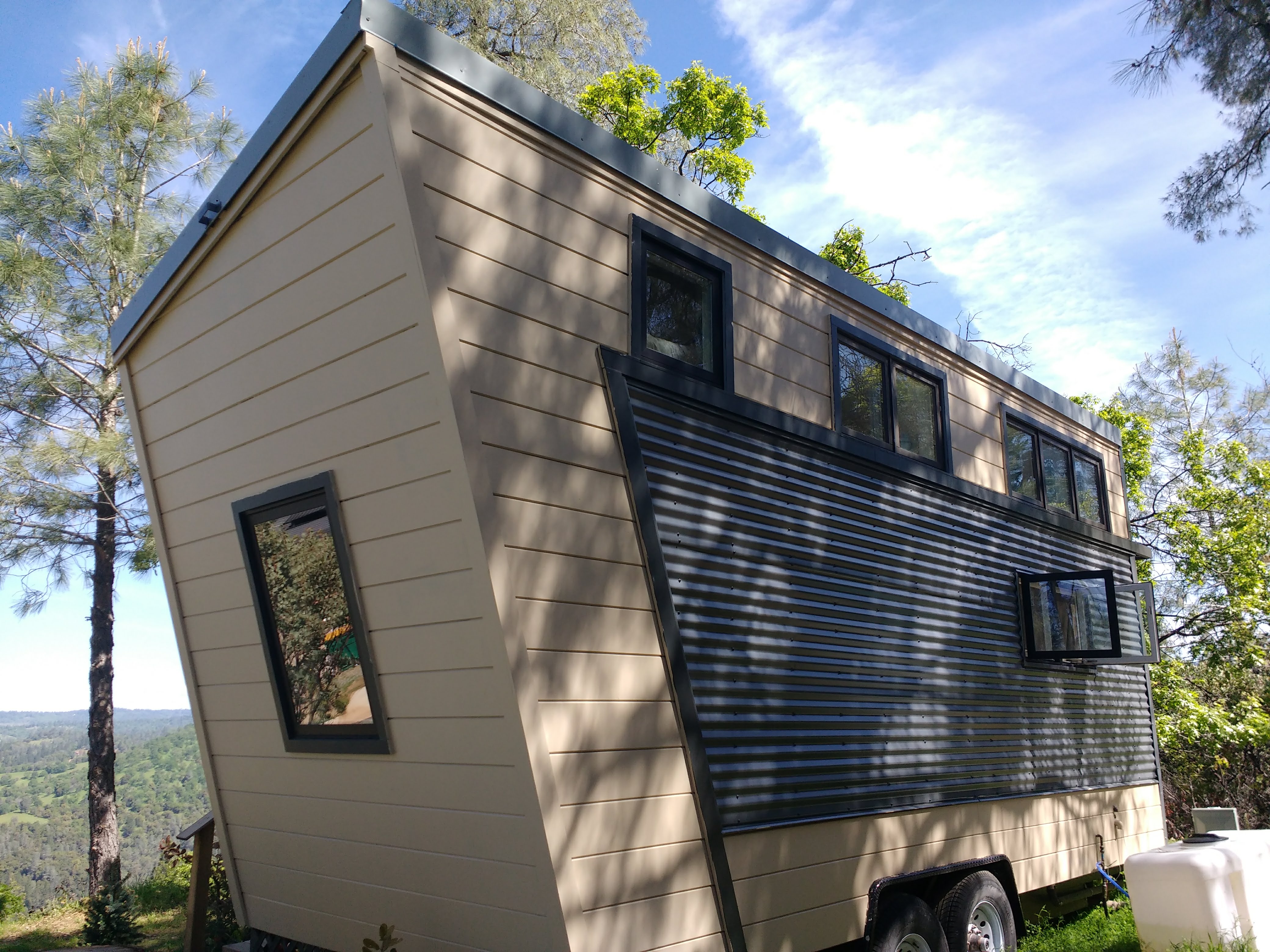 Just a short 30 minute drive from this tiny house is Ice House Reservoir surrounded by green pine trees and plenty of trails surrounding the lake for an afternoon of adventures.
Horse Tail Falls Trail
Continue up Hwy 50 and stop at the majestic Horse Tail Falls. This definitely is an intermediate hiking trail, so be ready to scale large rocks on the way up and down. But once you get to the top of the trail you are rewarded with this amazing waterfall and expansive views of the Sierra Foothills!
Silver Lake
If your up for an adventure then exploring the lakes along Hwy 88 is an hour and half trip from the Somerset Tiny house getaway. With so many options, I chose to check out Silver Lake on my places to hike in California adventure. Feeding into the lake are various streams to check out along your hike around the lake. With so many colorful spots to stop and enjoy the colorful flowers, this hike is perfect for the nature enthusiast.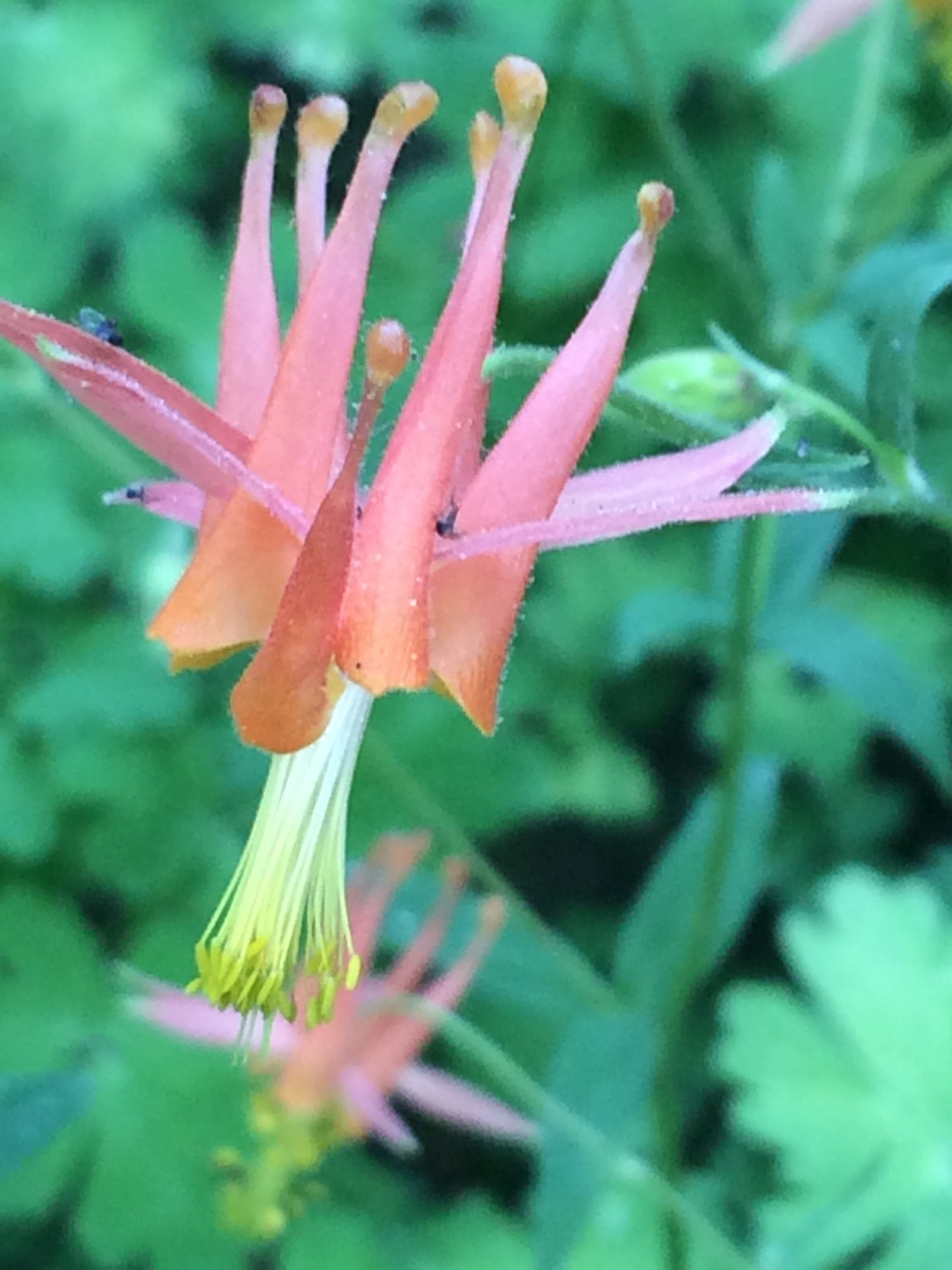 Redwoods National Park
Find our more here for more information about my tiny stay near the majestic Redwood National Park.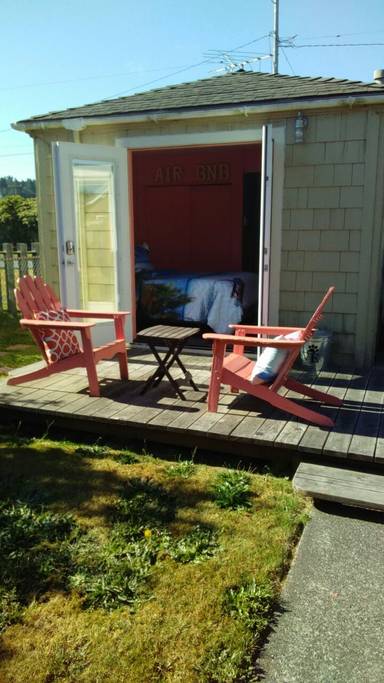 Lucas Valley Nature Preserve
If your looking for places to hike in California near the coast then this tiny house stay is perfectly placed to access inland as well as coastal trails, find out more here.

Big Rock Trail
A 10 minute drive from the San Rafael tiny house getaway is the Lucas Valley Nature Preserve, take the Lucas Valley Exit off Hwy 101, and park when you literally see the Big Rock!
Point Reyes National Seashore
Take Sir Frances Drake Blvd from San Rafael to Hwy 1 and spend the day exploring various trails within the Point Reyes National Seashore.
Looking for places to hike in California? Pin it!