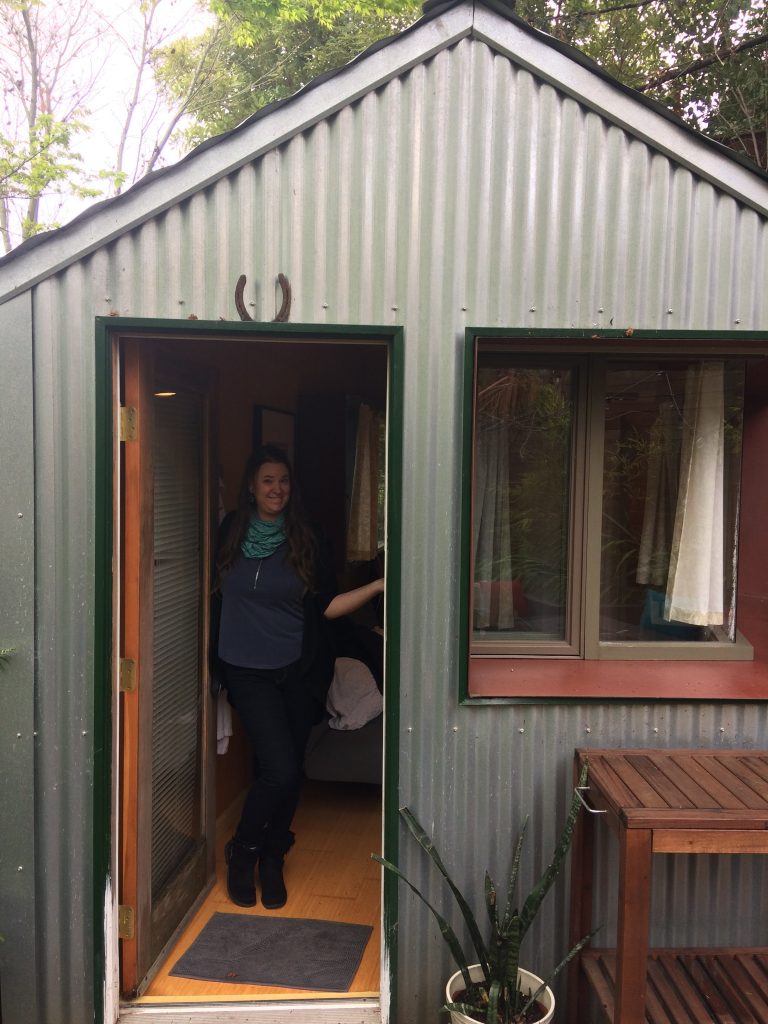 Ever wonder what it might be like to live in a Tiny House? Me too!
The result: my first tiny house adventure in San Rafael!
I decided at the beginning of 2018 that I was going to live with more intention and follow my passion for travel. For the past few years I have been researching and saving hundreds of samples of Tiny Houses. In the near future, I hope to live tiny so that I can truly live out my desire to see more of the world. So I thought, "Why not test drive some tiny houses? Why not stay in these spaces, discover each design element of the tiny house, and weigh the pros and cons of what a tiny house can offer?" Plus, I get to travel and sample the surrounding area for great places to eat, drink and play. All this while I stay in a tiny house along the way.
For my first test drive, I chose San Rafael in March of 2018.
During my Spring Break, I decided to go back and visit my birthplace in the nearby town of San Anselmo. I was born on a quaint little cul-de-sac called Fern Ln. Yes, I was the result of a hippie home birth! We were so hippie that we actually lived in a tee-pee for awhile, read all about it here!
I discovered my first Tiny House "Redwood Retreat" , hosted  by Sean and Cambira.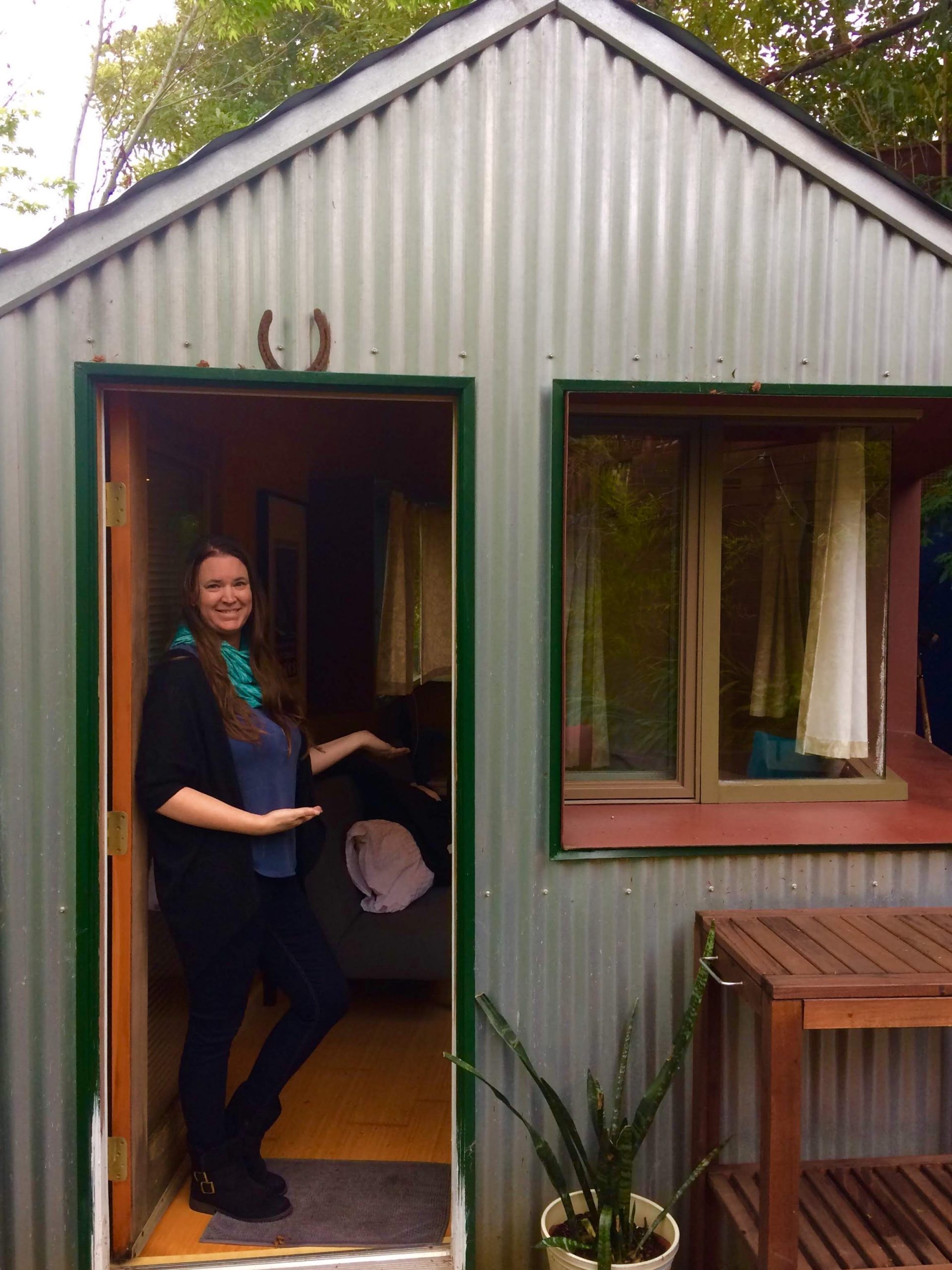 Typical Easy AirBnB Check In
Like most of my AirBnB stays, I never met the hosts, they gave me very detailed instructions to check myself in using a lock-box for the key.
Most of you are probably familiar with Tiny Houses on Wheels; however, tiny houses can also be built on permanent foundations. This particular tiny house measured about 200 sq ft. For its purpose I wouldn't consider it a long term housing option.
It was perfect for an over-night or a short stay. It came complete with all the necessities of what a hotel room would offer. I'm certainly not staying here to critique this space. I knew what I was getting into when I researched what this particular AirBnB had to offer. I hope my readers can use this information for possible Tiny House design, furnishing choices or simply to enjoy what each space can offer.
The True Meaning of Cozy
This tiny house has no separate rooms. Fair warning: whomever you stay with in this space, you will either a) grow closer together after this experience or b) you may discover new things about your partner you weren't prepared to find out!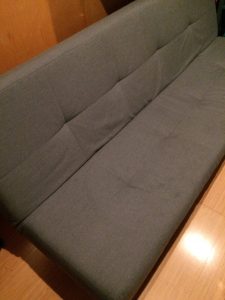 A futon bed was used for the "living room" and the "bedroom." The host provided everything we needed to sleep with overnight. Using this type of futon bed in a tiny house may be an option for some people looking for a space saving solution to building a similarly designed tiny house.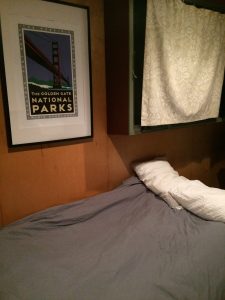 Hi-Tech Space Saving Features
One of the best assets of tiny living is energy saving features such as using this wall-mounted AC/heating unit.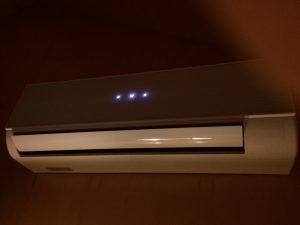 Complete with a remote control…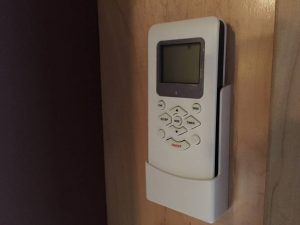 This tiny house had WiFi as well as entertainment. The host provides Netflix and Hulu through Apple Tv.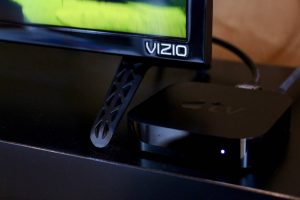 An Amazon Dot controls the outside patio lights, music, etc.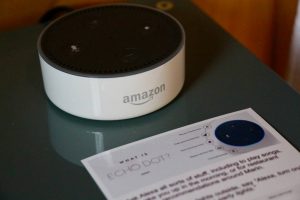 Outdoor Amenities
The outside living area came complete with a hot tub, fire pit and a comfy seating area.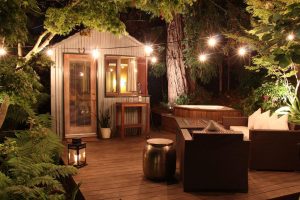 Ending the evening in the hot tub with a great bottle of Sangria from the La CatrinaVino based out of Sonoma County.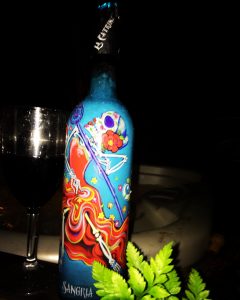 And I just had to have a teeny tiny Hummingbird cupcake from Teeny Cakes in Novato, Ca.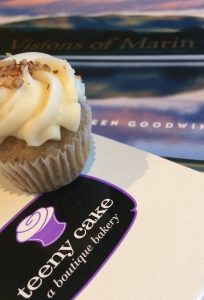 The tiny house is nestled in a neighborhood surrounded by a beautiful majestic redwood, lush ferns, succulents, bright flowers and little treasures of artwork.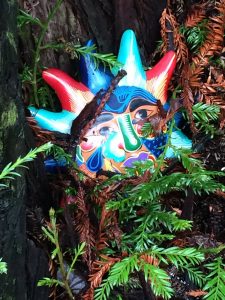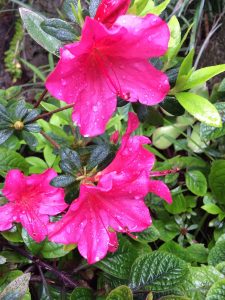 It had rained during during my overnight stay. As a result, I woke up to a beautiful garden sprinkled with raindrops perfect for some nature photography!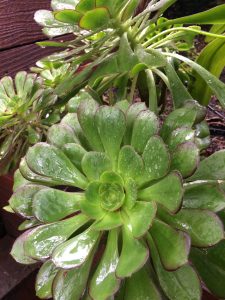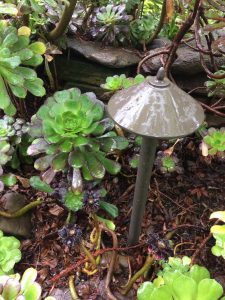 The tiny house stay was a private, relaxing, and fun experience staying in a tiny space. I was pleased to see that the hosts are welcoming to all who come to experience their sweet little retreat in San Rafael.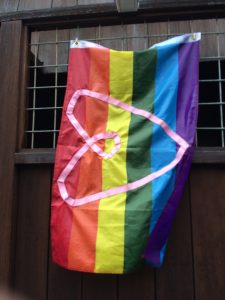 Check out my post with local restaurants, shops, hikes to check out around San Rafael!
Planning a trip to San Rafael, California? Pin it!