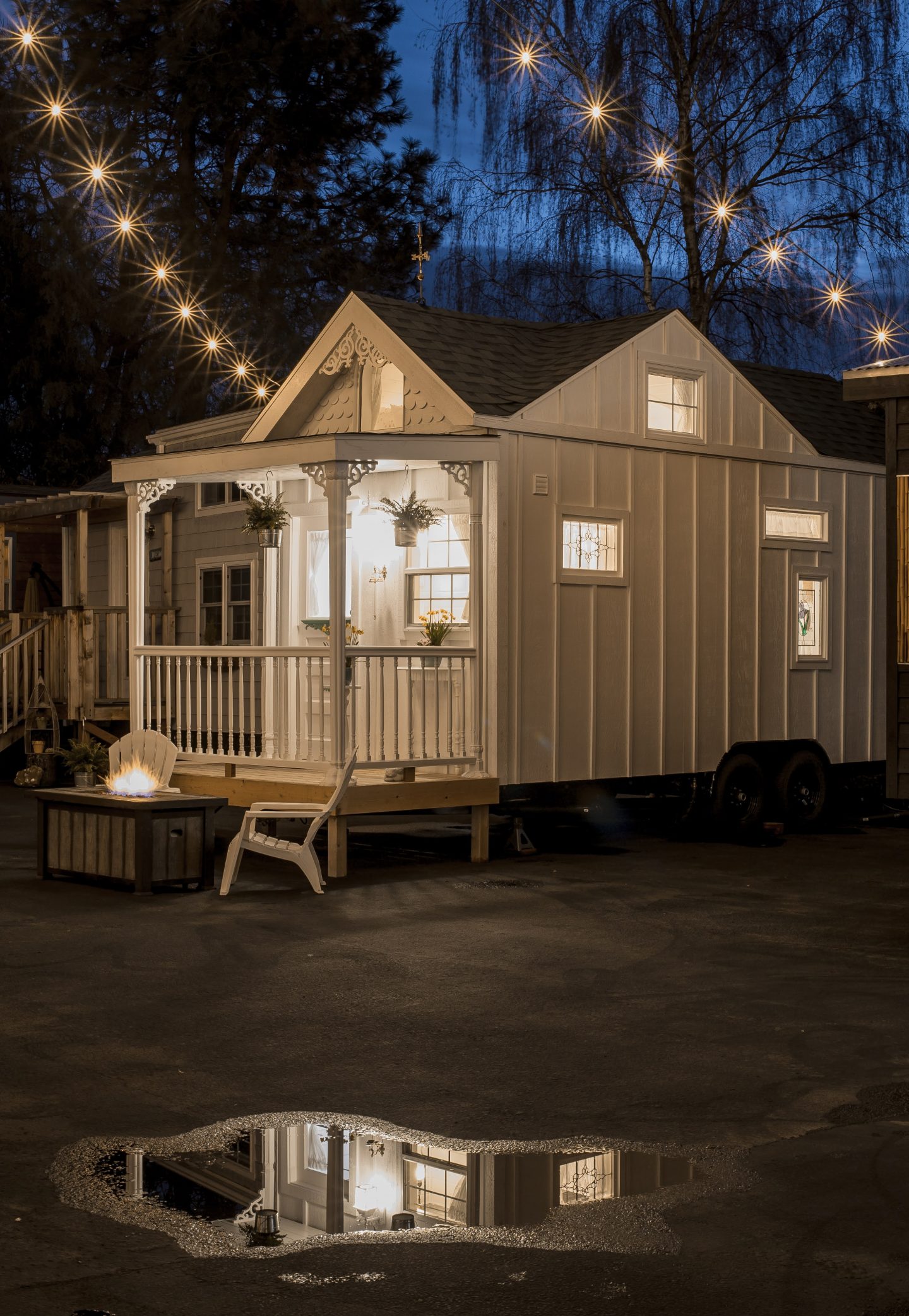 With the tiny house industry booming, there is no shortage of inspiring tiny buildings to help you decide the style and type of build that you are looking for.
Through out my travels I've stayed in many different types of tiny houses and have enjoyed sharing them with you as well.
I'm excited to share the top ten tiny houses that you have found swoon worthy in the last few years…..
The top three most liked tiny houses on my Instagram!
I thought it would be fun to share the top 3 most liked tiny houses that I have shared on my Instagram account
I recently took a road trip through Oregon and made a stop at Tiny Digs Hotel in Portland, Oregon. This tiny house hotel is made up of 8 tiny buildings on wheels each with it's own special name and theme inside.
Hosts Pam and Bruce designed and built each tiny house to show case it's own special design style and give their guests a unique getaway.
The Cottage Tiny House
The number one most liked tiny house, is the shabby chick Victorian style tiny house measuring in at 180 square feet.
Take a virtual tour of The Cottage Tiny House!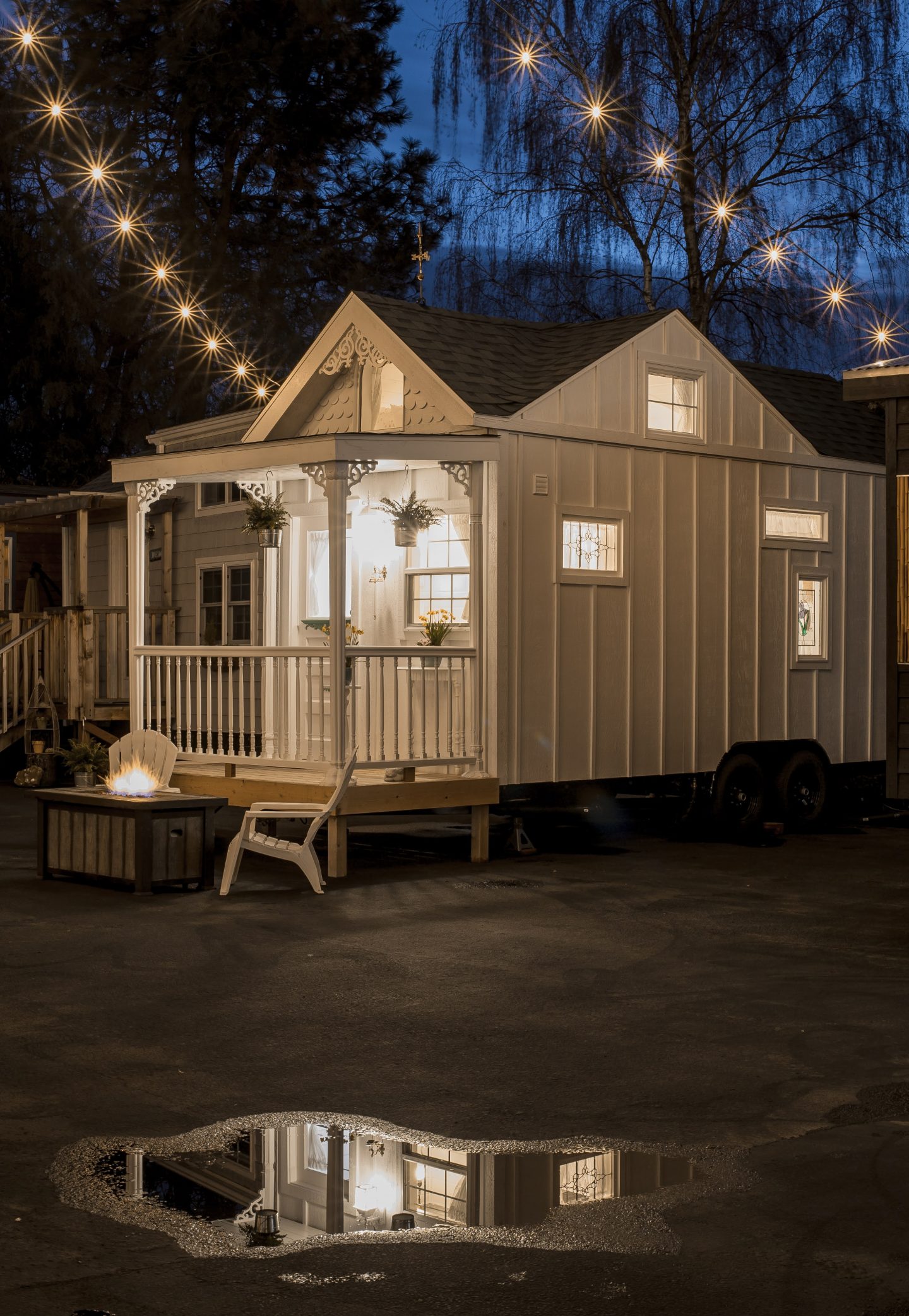 The Beach Tiny House
At 150 square feet The Beach Tiny House was the second most liked tiny house, for more interior pictures check out more here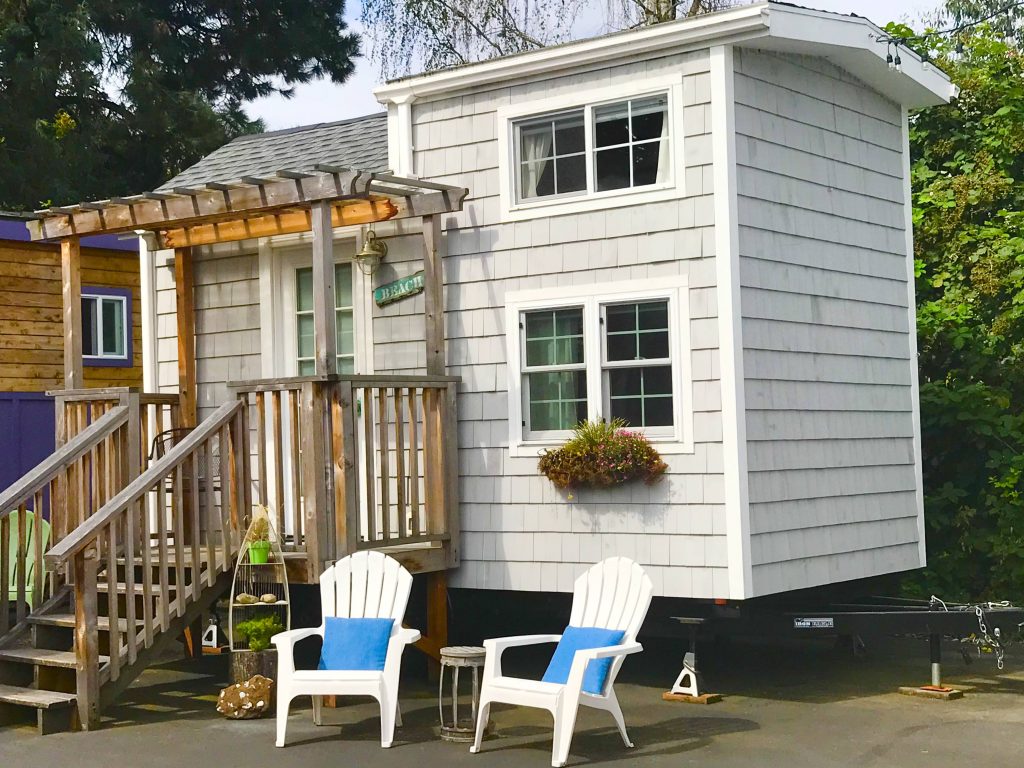 The Payette Tiny House
California is fast becoming the leader in allowing more tiny buildings on wheels in various counities and cities through out the state.
This private tiny home is located in San Luis Obispo, one of many cities allowing tiny house on wheels.
If your looking for a tiny house builder with luxury options, Tru Form Tiny House Builders delivers with this model known as The Payette
Three living space lengths are available: 20, 24, & 28 feet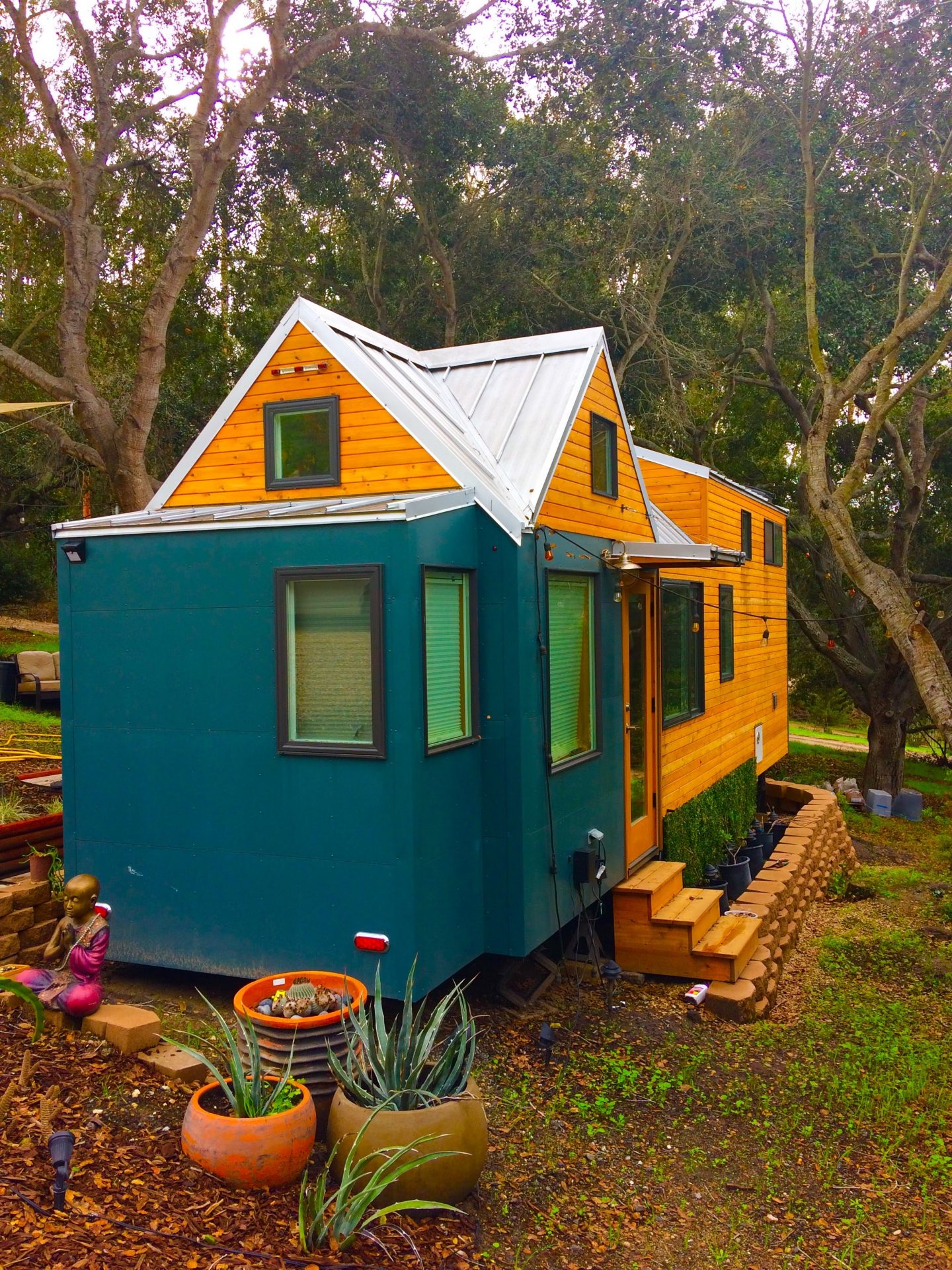 Let's check out some more tiny buildings on wheels…..
Heading out to Florida, is the Tiny House Siesta Resort that features many different styles of tiny houses and Modern Tiny Living features their Siesta Key model for tiny house enthusiasts to check out.
28 ft. Trailer Made Custom Tiny Home Trailer Foundation
318 sq. ft.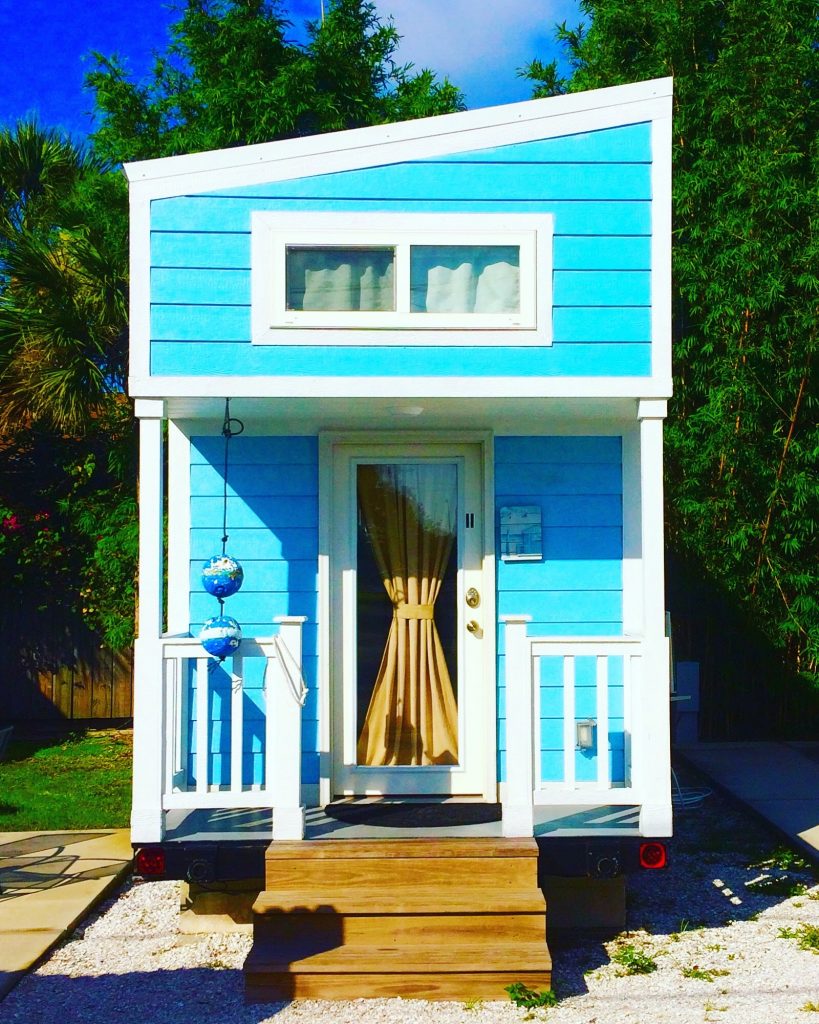 Check out this list of tiny house on wheels builders models you can test drive across the US!
After staying in a few of these builders models you may find the right design that fits your lifestyle.
Let's head back to Tiny Digs Hotel….
The Cabin Tiny House
This 150 square foot mini log cabin was an eye catcher for sure with it's country inspired exterior.
Available for nightly stays at Tiny Digs Hotel in Portland, Oregon.
To book a night in The Cabin Tiny House find out more here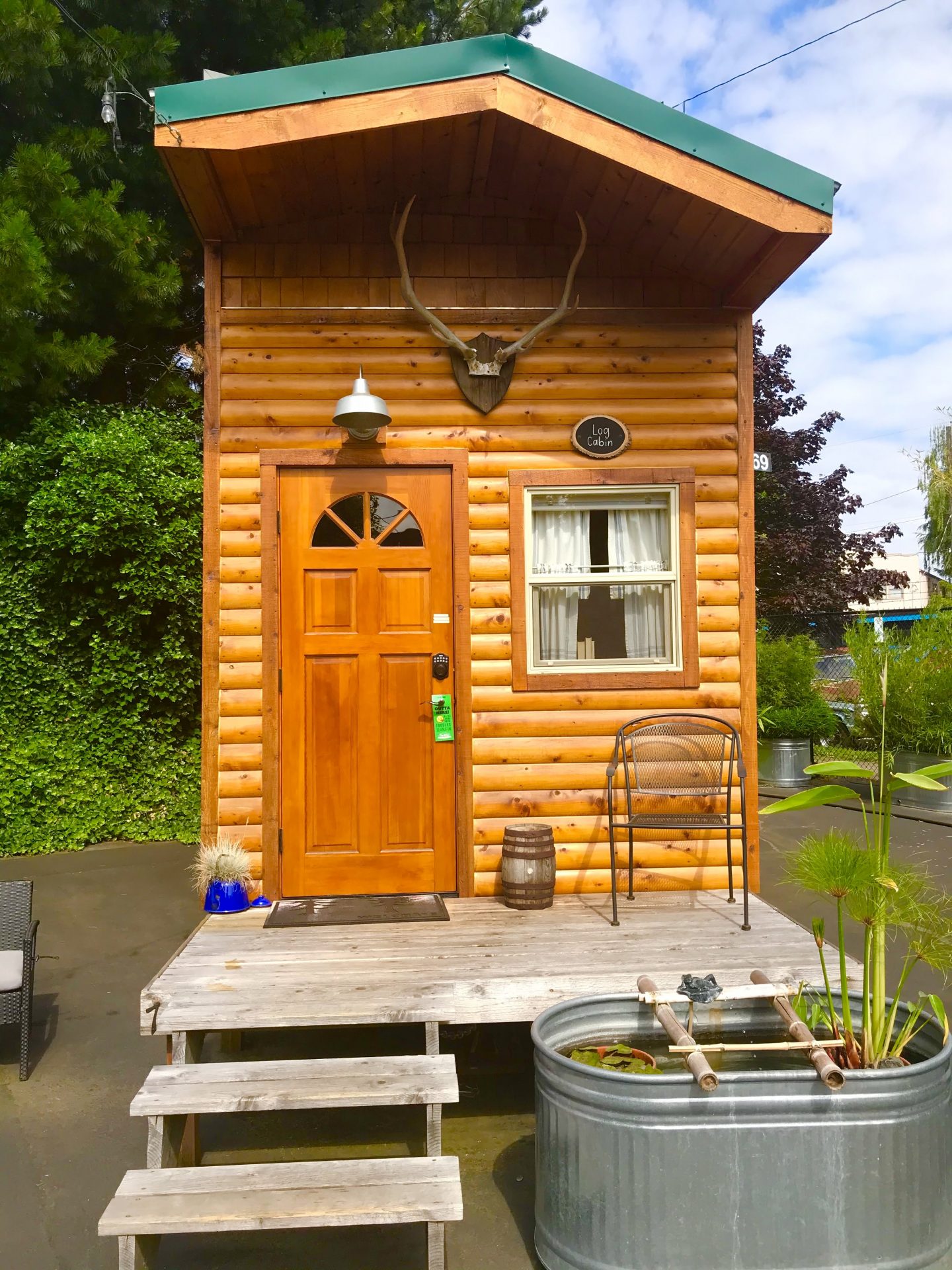 The Arthur Tiny House is a special tiny house built in memory of Pam's grandfather.
A 180 square feet, tiny train caboose, all dressed in yellow!
To book a night in The Arthur Tiny House find out more here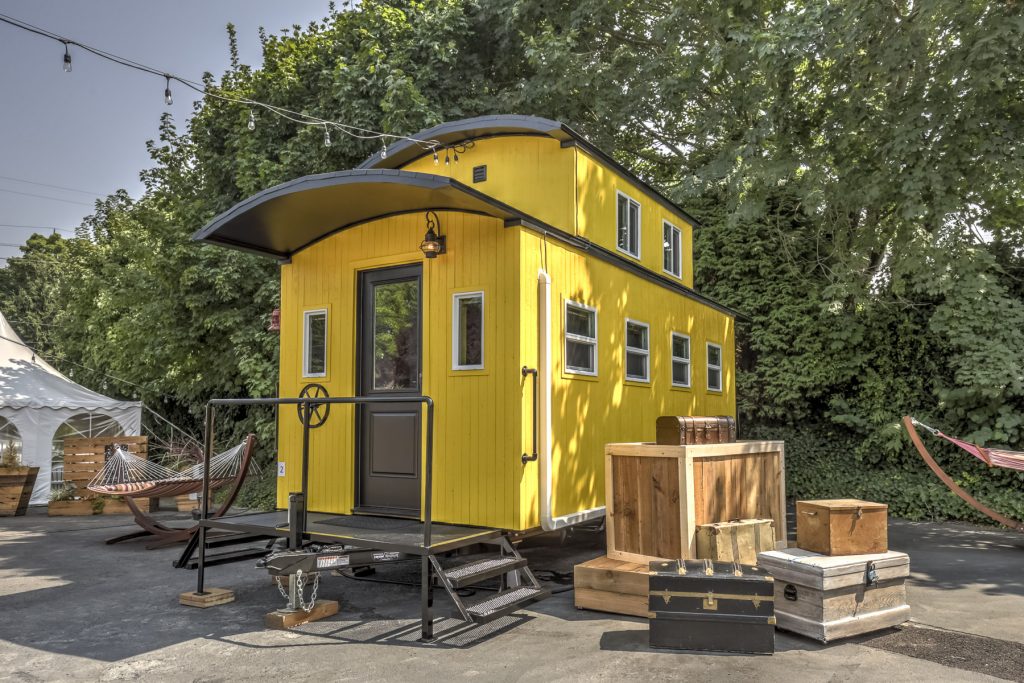 The Yosemite Luxury Tiny House
If your looking for an experience in an amazing travel destination in a luxury tiny house, this is the place for you!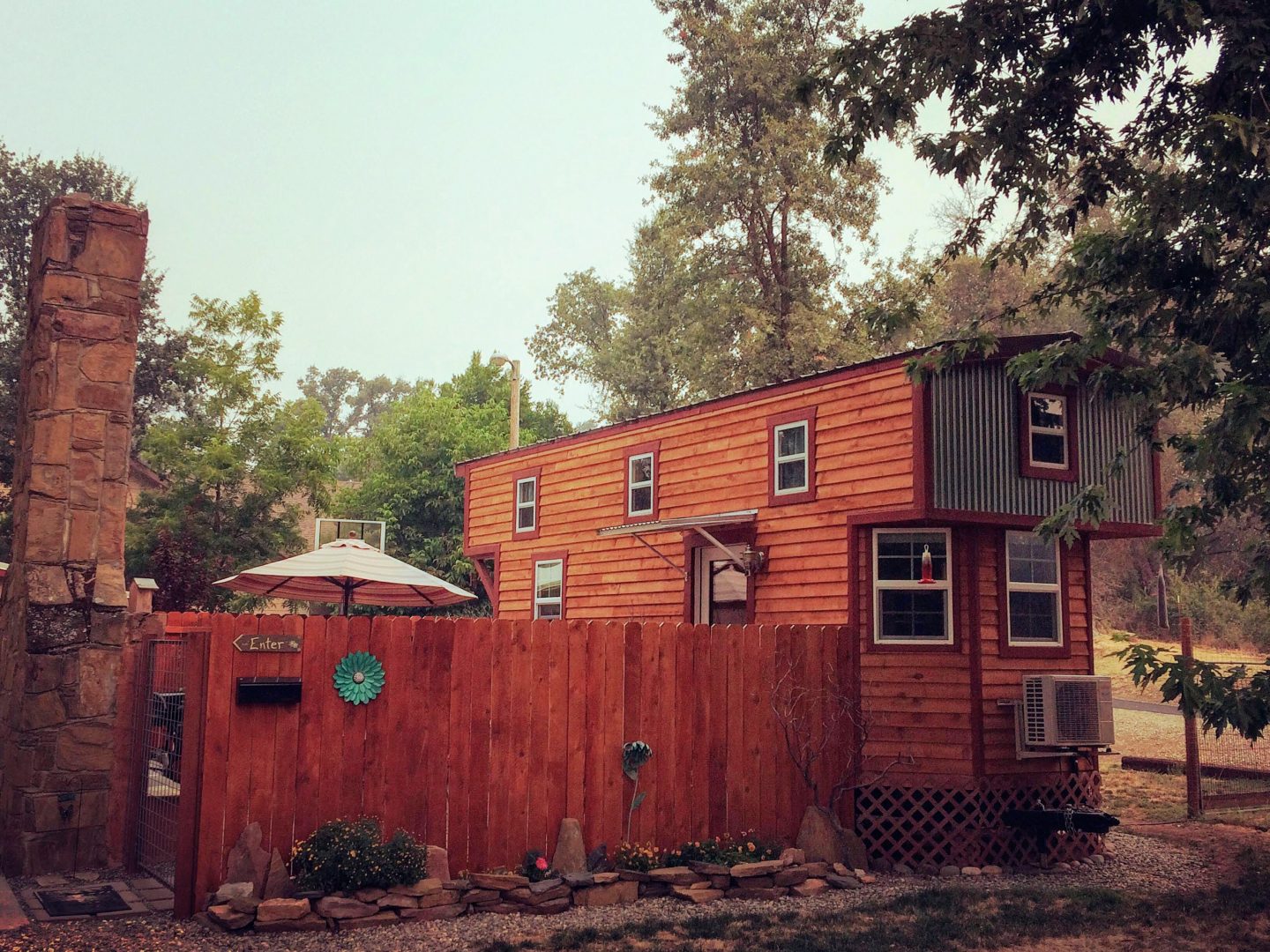 My favorite part in staying in these tiny houses are all the special touches that make the stay so special…..
Book a night in this Luxury Tiny House near Yosemite here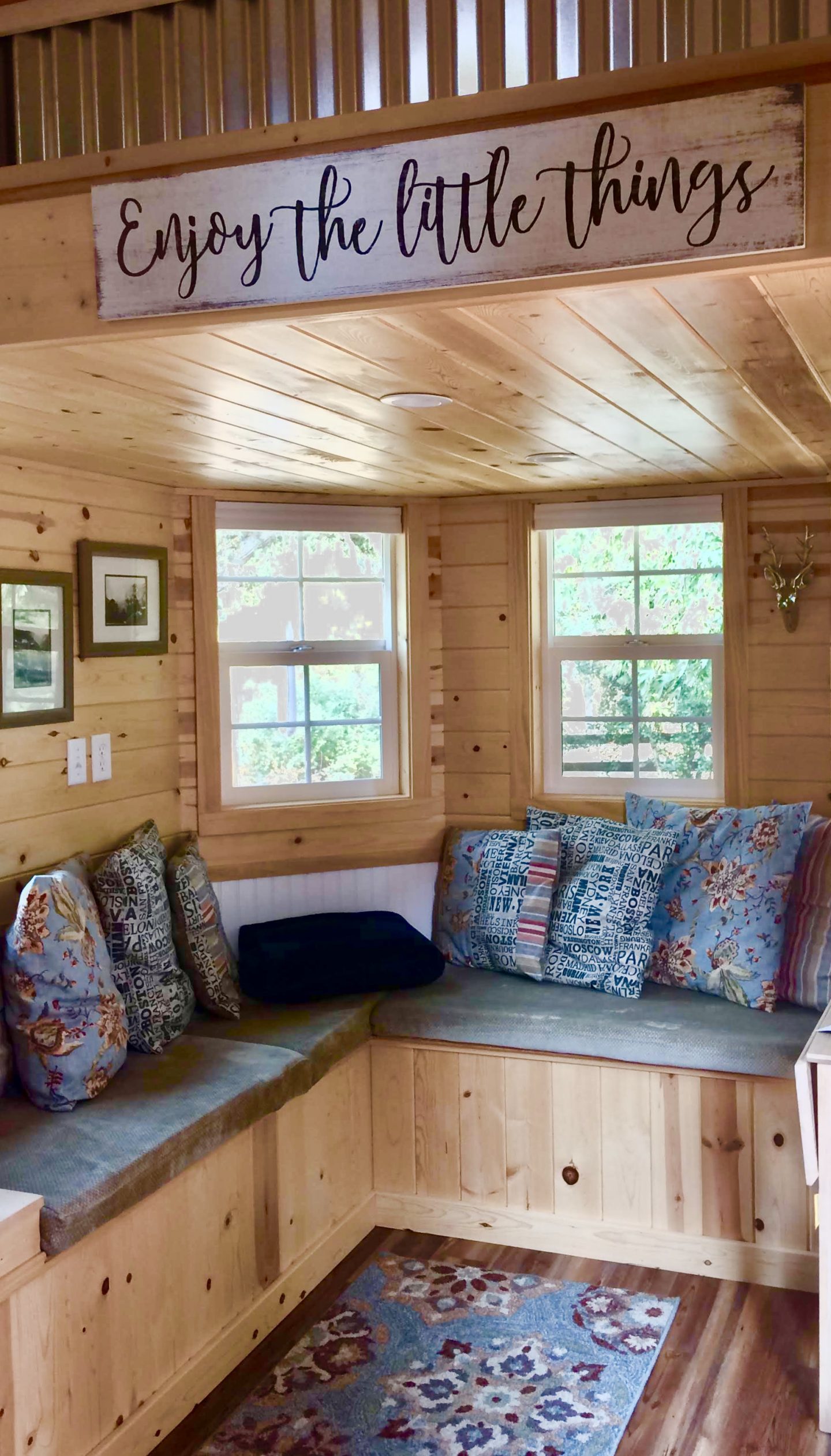 Planning a trip to Yosemite National Park? Search around for places to stay in or near the park…..
The Sol Haus Tiny House
Take a tour of the 220 sq ft. Sol Haus Tiny House built by one of the original tiny house people Vina Lustado….
The Runaway Shanty Tiny House
Also located in San Luis Obispo is the 170 sq ft. Runaway Shanty which was built by couple Lusie and Shawn
Using Tumble Weed Tiny House plans, they built this tiny house together.
To find out more about their build story and useful tips for a DIY build find out more here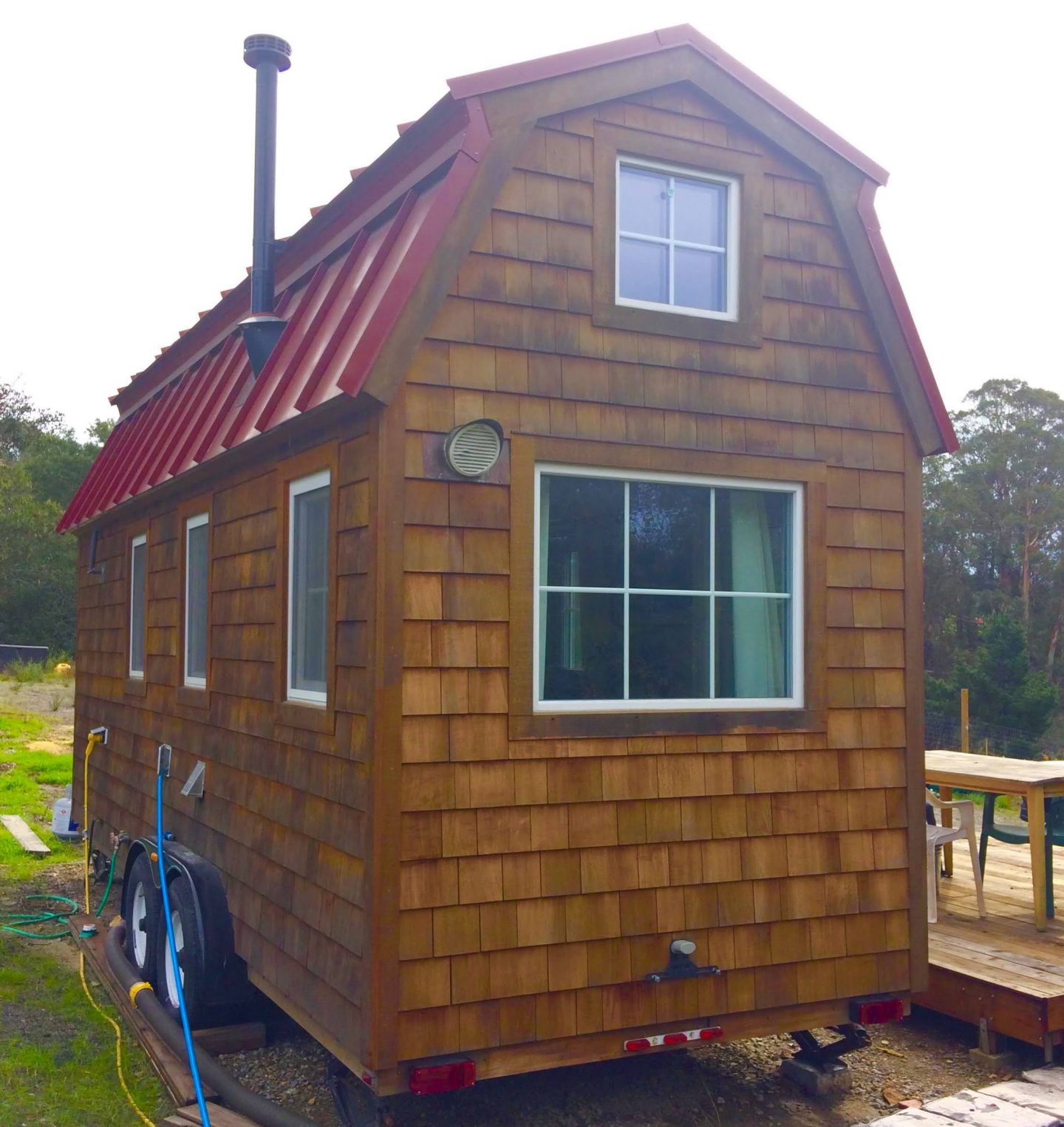 The Livermore Tiny House
Perched on a hill in Livermore, California is the Livermore Tiny House.
Number one on my Top Ten Destinations in California for a tiny house getaway.
It is 28′ long and 8.5′ wide.
Book a night in The Livermore Tiny House here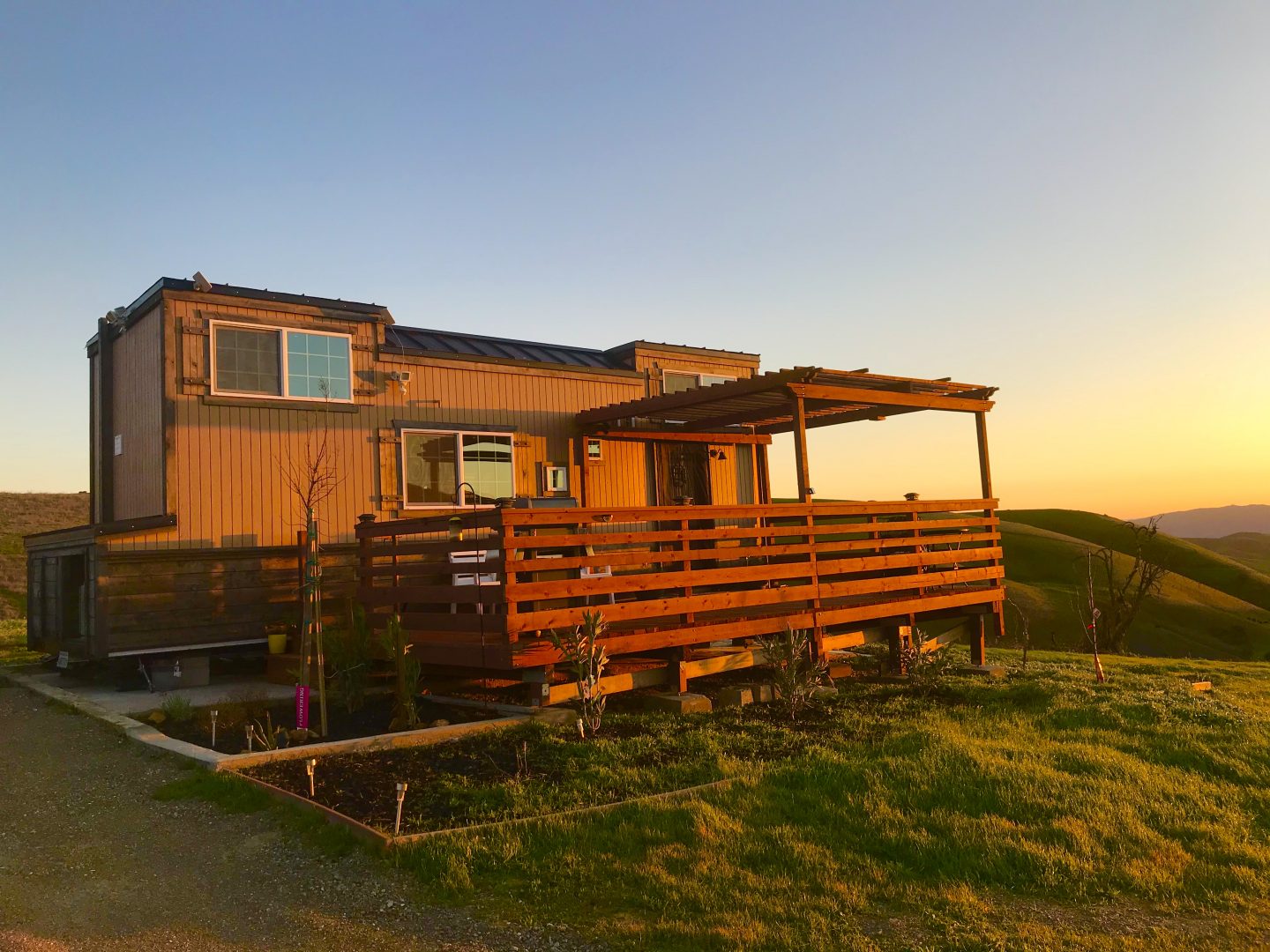 Take a tour of The Gypsy Wagon Tiny House
Looking for a unique tiny house getaway to stay in? Pin it!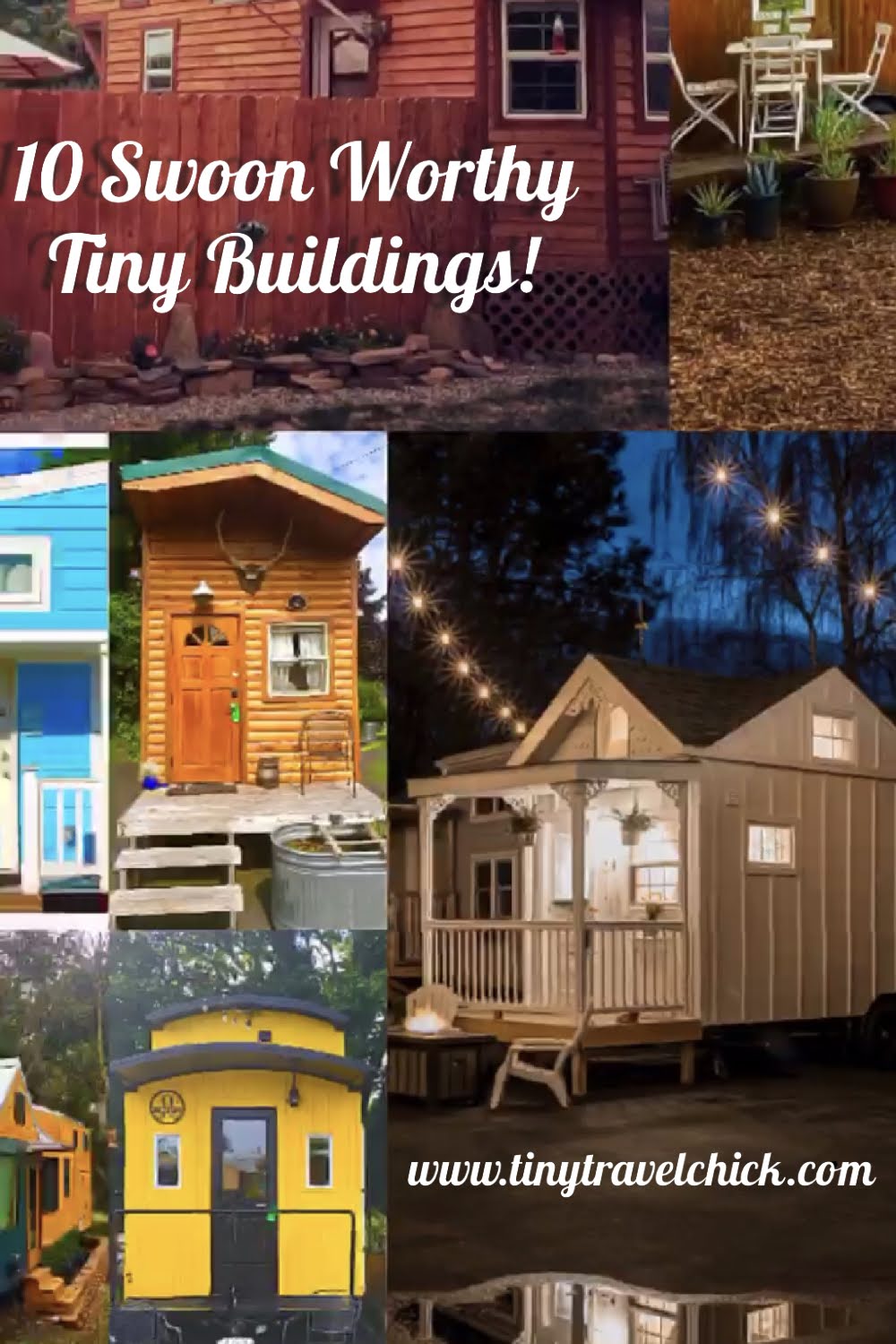 *Disclaimer: I may earn a commission when you book through my links with no additional charge to you, it simply helps me to continue to share my passion for travel and tiny houses with you!