This Japanese Tiny House is the perfect example of the endless possibilities for building custom tiny houses that fit your individual lifestyle.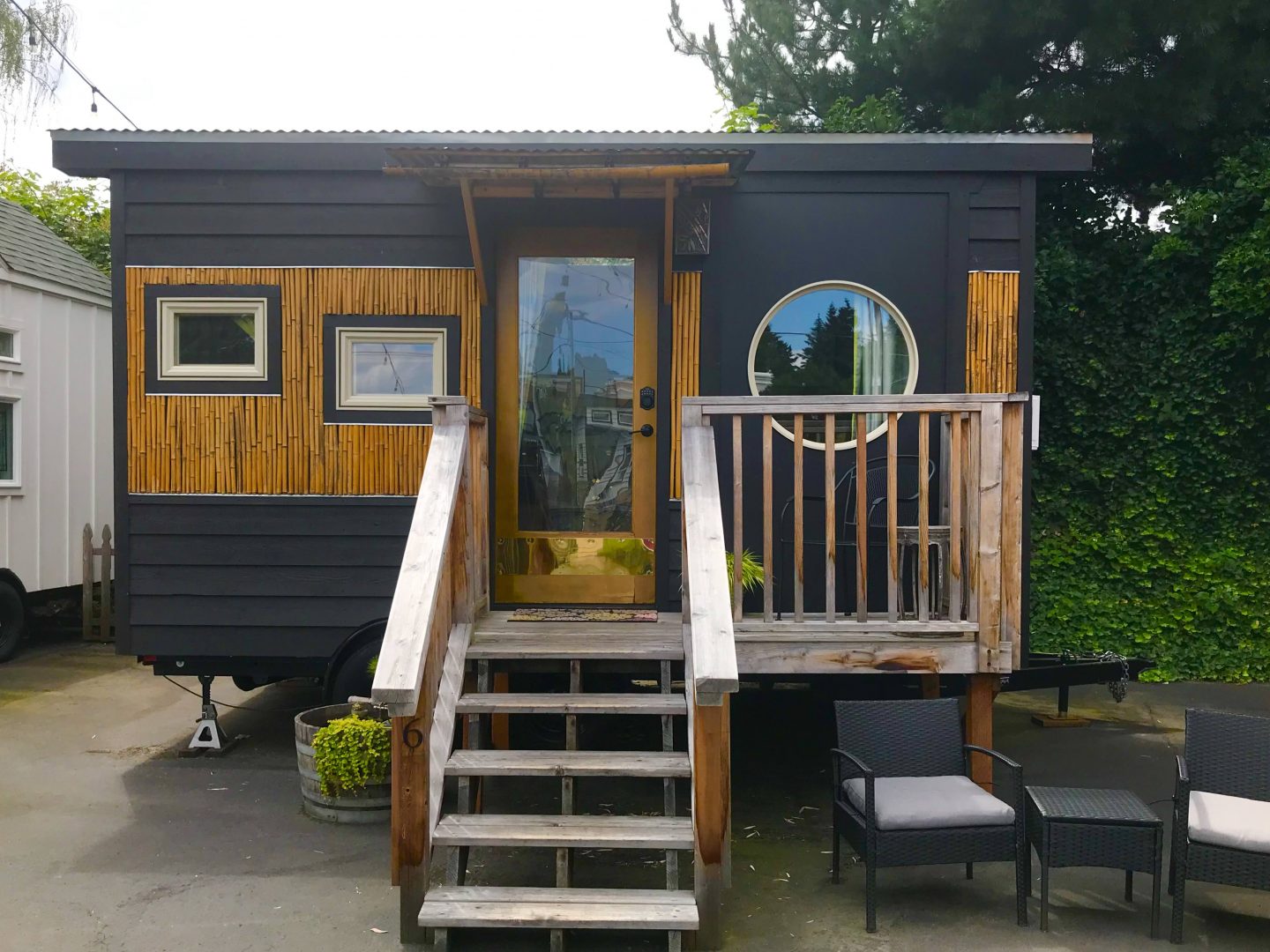 All of the 8 tiny houses at Tiny Digs Hotel in Portland, Oregon are custom designed and built by host Pam and Bruce Westra.
When planning the Japanese tiny house they wanted to create a unique relaxing getaway for guests to truly unplug.
They name each of their tiny houses and this tiny house is called The Bamboo Tiny House.
Measuring in at 150 square feet this tiny house is made with a special exterior known as Shou Sugi Ban , a technique that helps waterproof the exterior.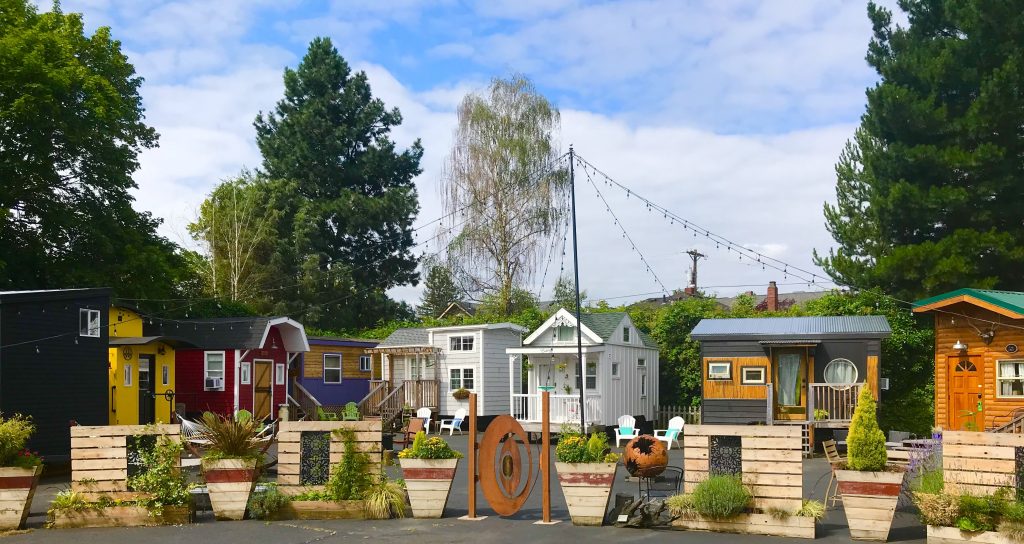 Let's take a look inside of the Japanese Tiny House Getaway……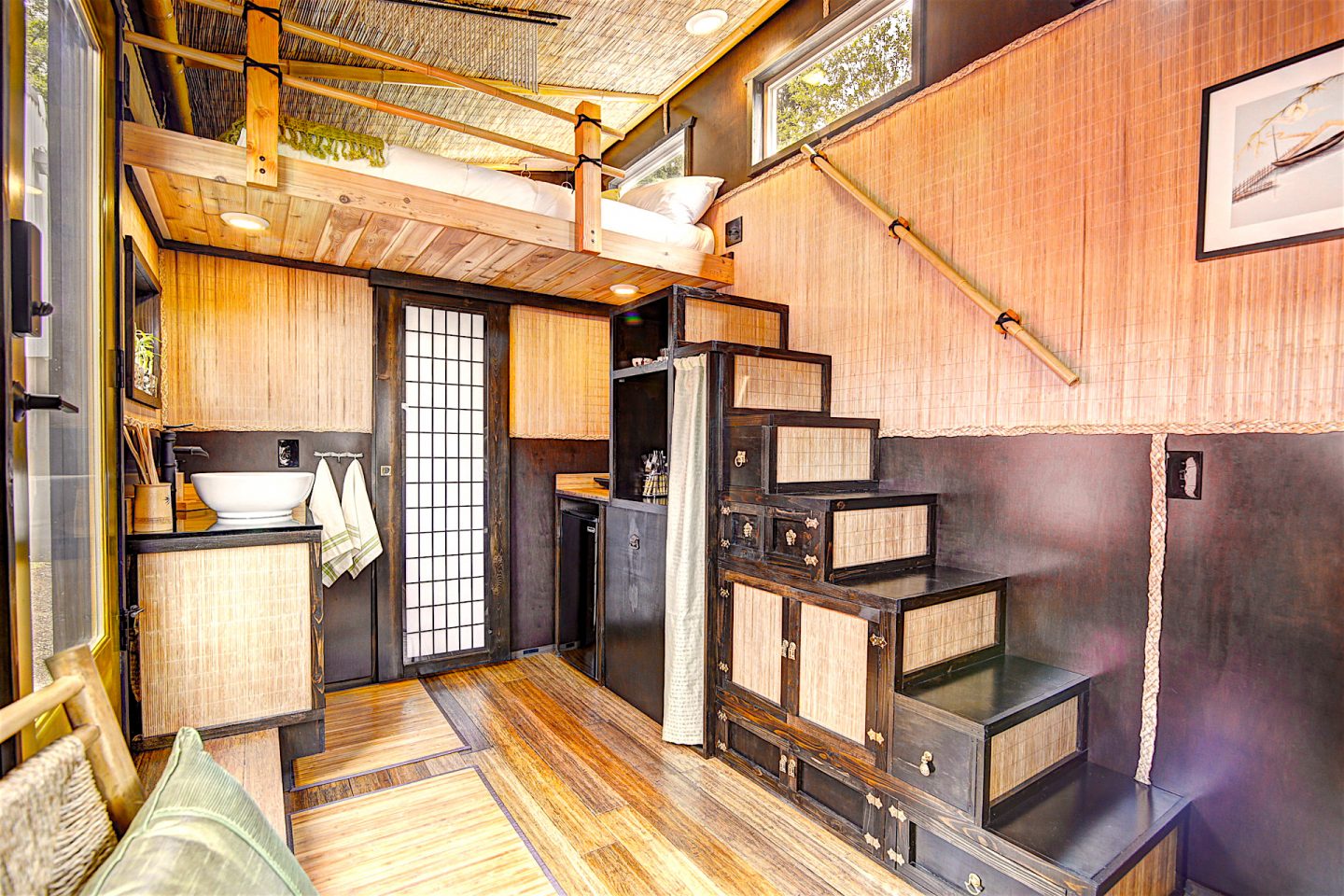 When you walk into the Japanese tiny house you are greeted with this amazing interior that inspires you to immediately relax and unwind….
One of the most unique features of this custom built tiny house are the stairs, called Tansu, a traditional Japanese building technique. Each little space of the stair is a storage cabinet to hide away all that clutter!
Special little treats are sprinkled throughout the tiny house.
A floating vessel sink, a Shoji-screen door, and a soothing Japanese inspired wind chime to wake you in the morning.
Note: The tiny houses here do not have TVs to help encourage guests to unplug as much as they can.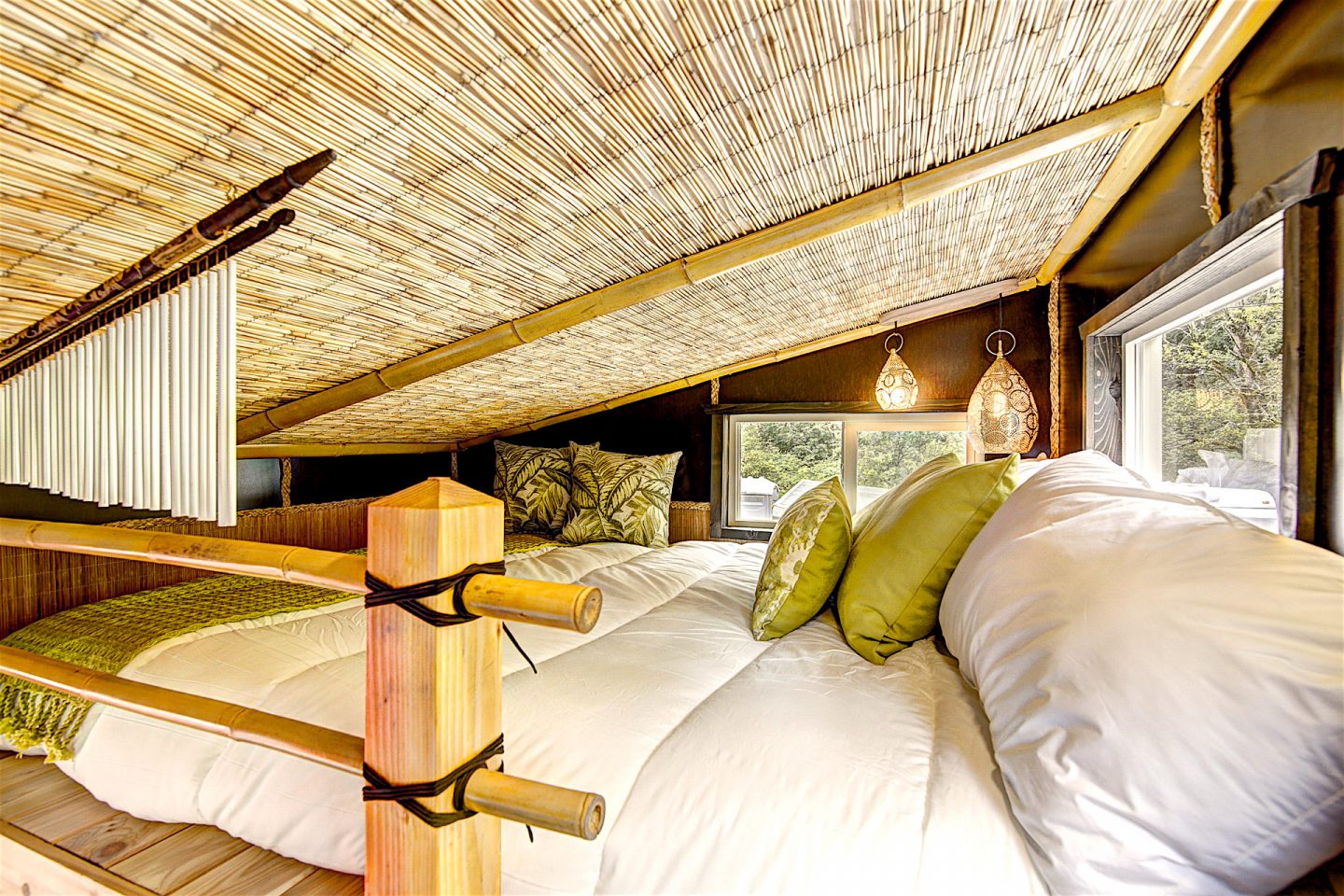 I have to say that The Bamboo tiny house definitely caught my eye when I was first looking at places to stay at Tiny Digs Hotel.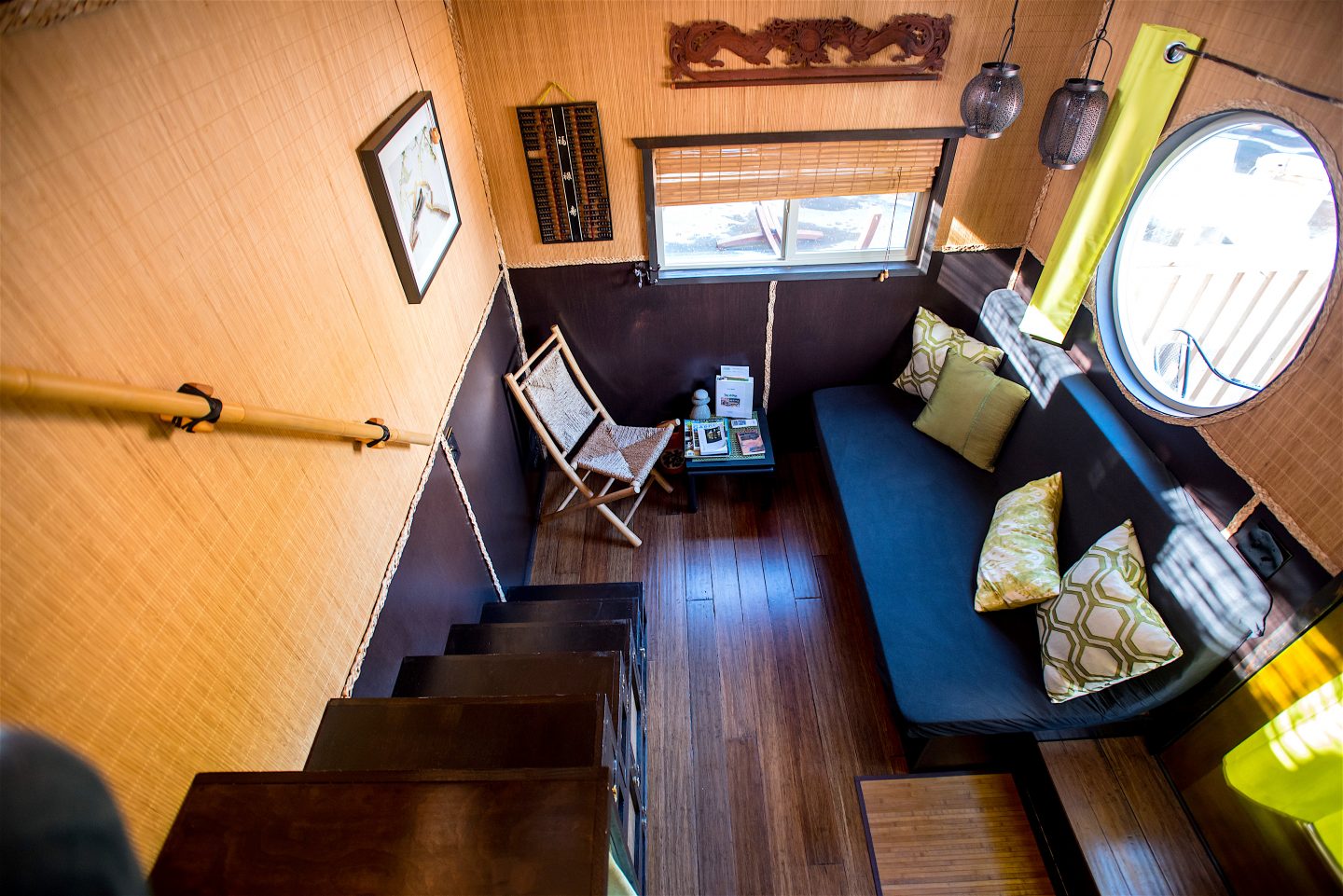 I ended up staying in The Modern tiny house which is just as unique and special.
This just means I get to come back another time and stay in The Bamboo!
Win-Win situation!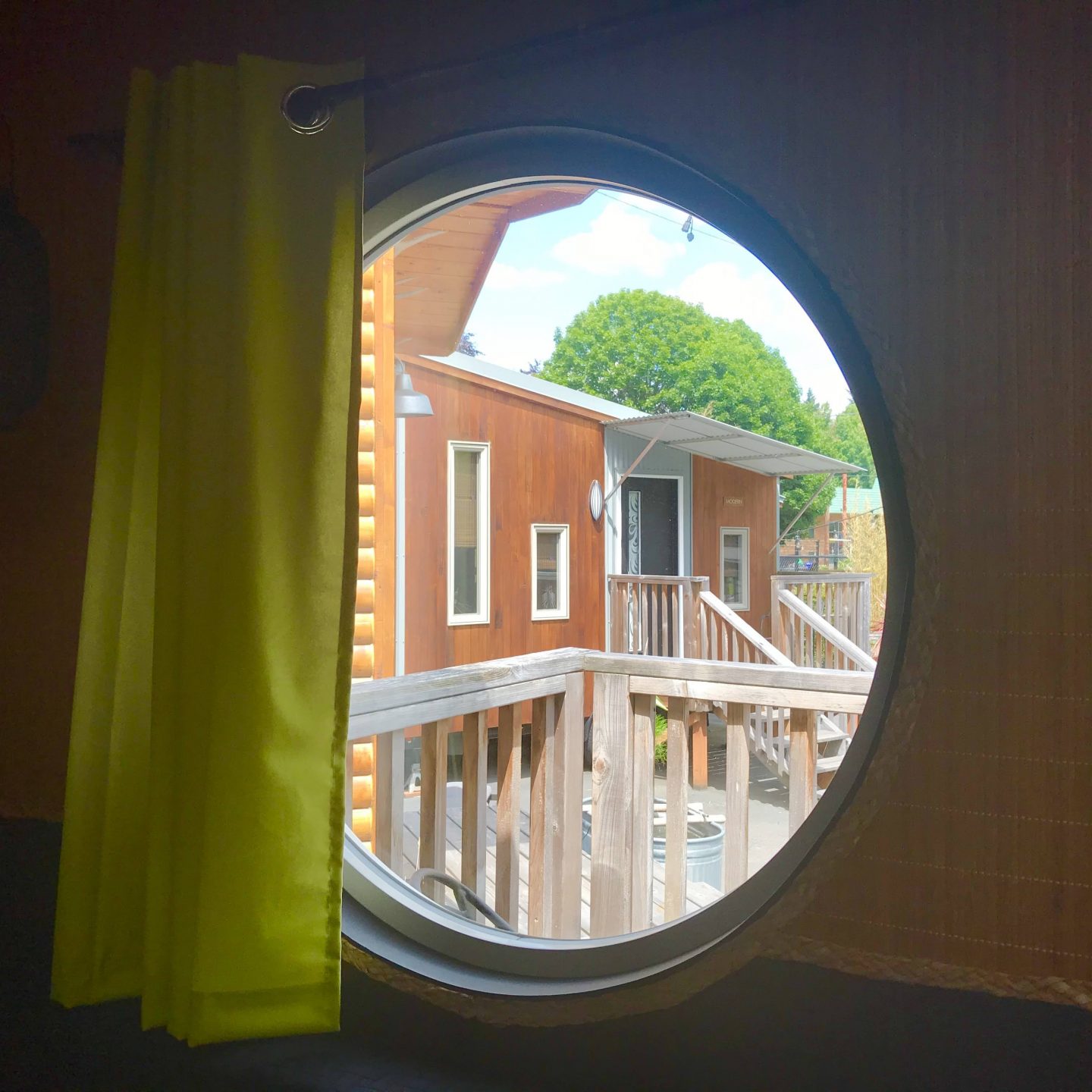 The Japanese tiny house comes with the basics to make your stay comfortable.
Like a one burner cook top, toaster oven, and traditional teapots to enjoy some tea, of course!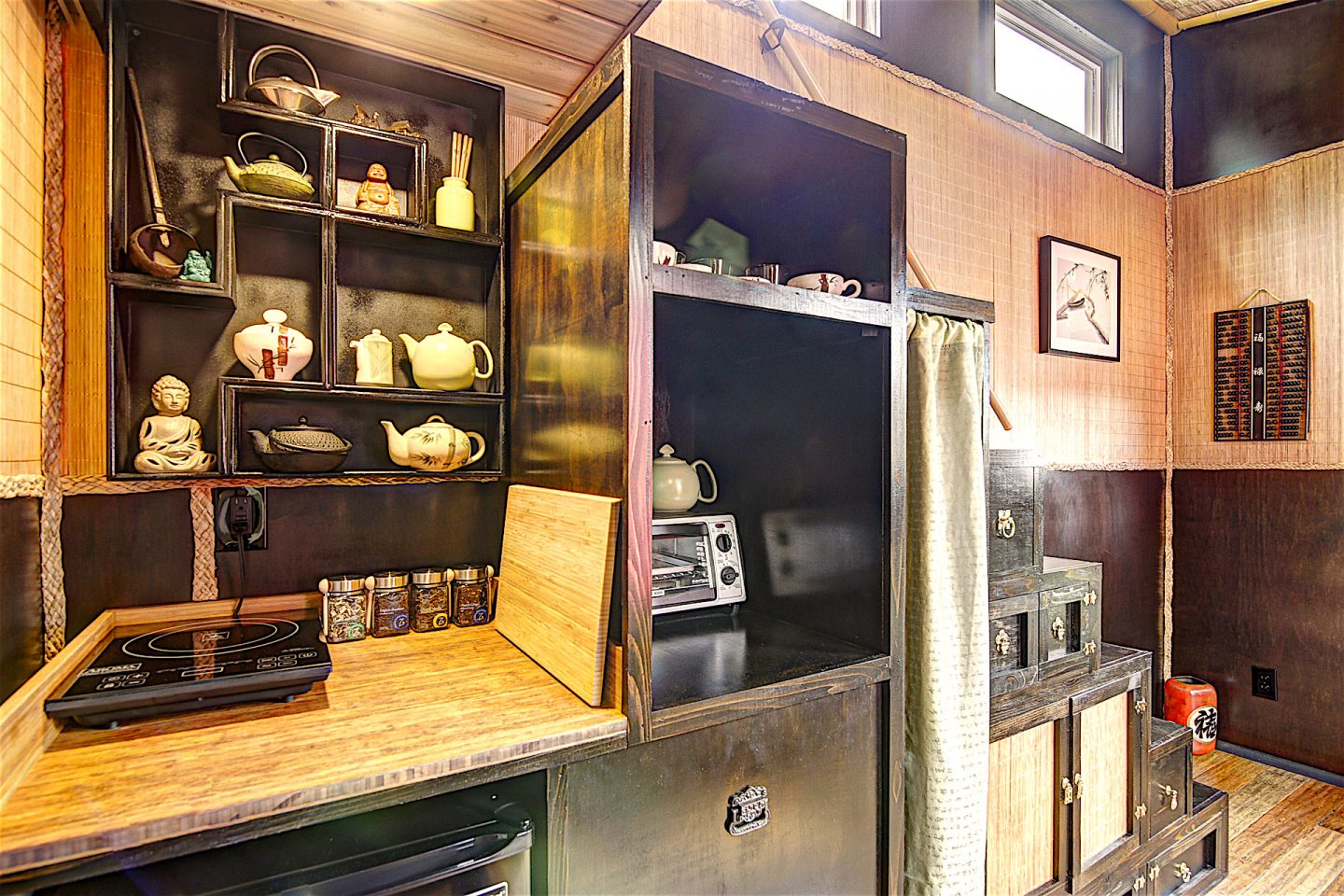 To book a night at The Bamboo find out more here
With 8 unique small beautiful houses on wheels to choose from you can find the right tiny house at Tiny Digs Hotel….
Planning a trip to Oregon? Pin it!