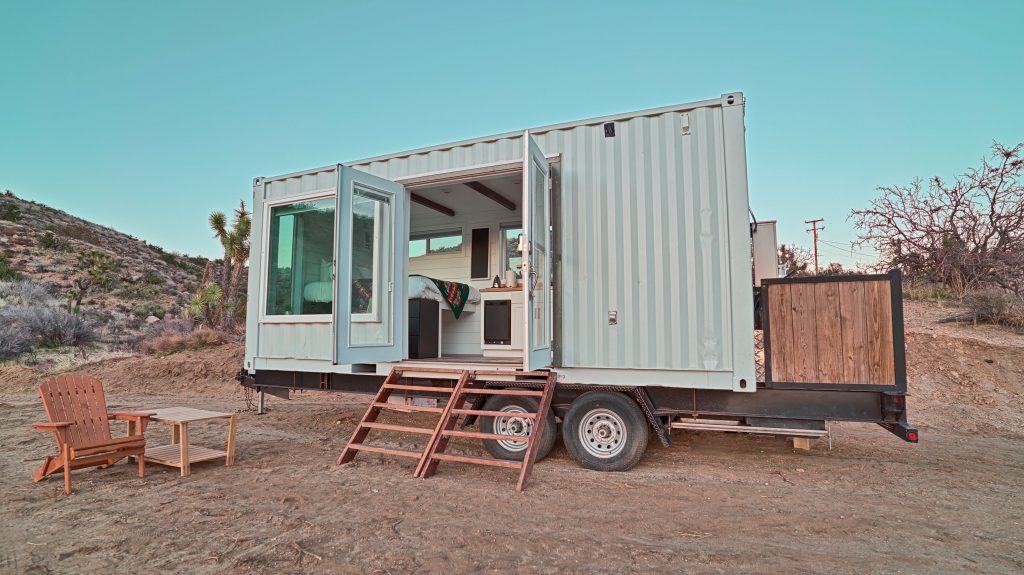 I'm sure many of you have heard of the Tiny House Movement, and shipping container home builders are fast becoming part of this growing industry.
With global warming becoming more and more of a priority, coming up with sustainable building alternatives is more important than ever.
Shipping containers are filling that need with the ability to reuse materials that otherwise would be sitting empty.
After several opportunities of staying in these unique airbnbs, shipping container home builders are definitely on my list as options for tiny house building ideas. If your thinking of shipping containers as an option for building your tiny house dream then I have 3 shipping container home builders airbnbs you can check out to get a sense of their design details.
Shipping Container Home Builders Airbnb in Phoenix, Arizona
This sleek modern container house is built by KaiserWorks based in Phoenix, Arizona. This model is called the KBOX and is available for nightly stays in the historic Garfield neighborhood. This property is also home to the design studio of KaiserWorks and several other rental units as well.
The KBOX is located towards the back of the property and is nestled in it's own private garden oasis.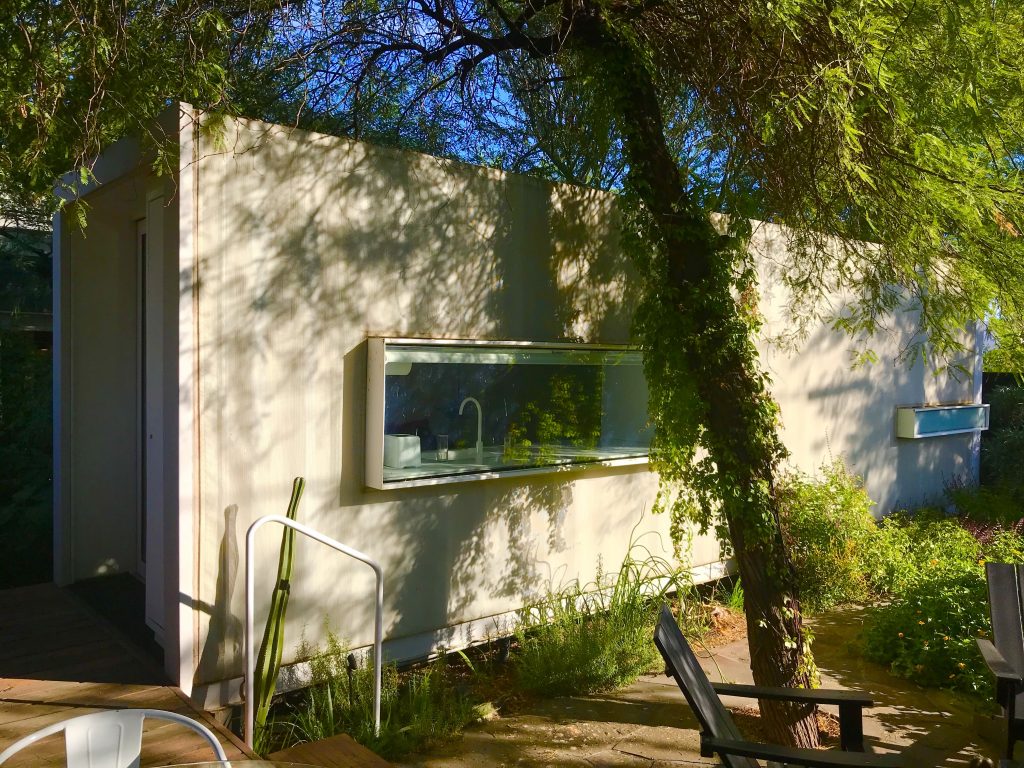 This particular model is 320 square feet and is a minimalists dream! With so much built-in storage, you can have everything conveniently stored away with no clutter to be seen!
All the appliances are built into the kitchen design to allow for seamless clean lines.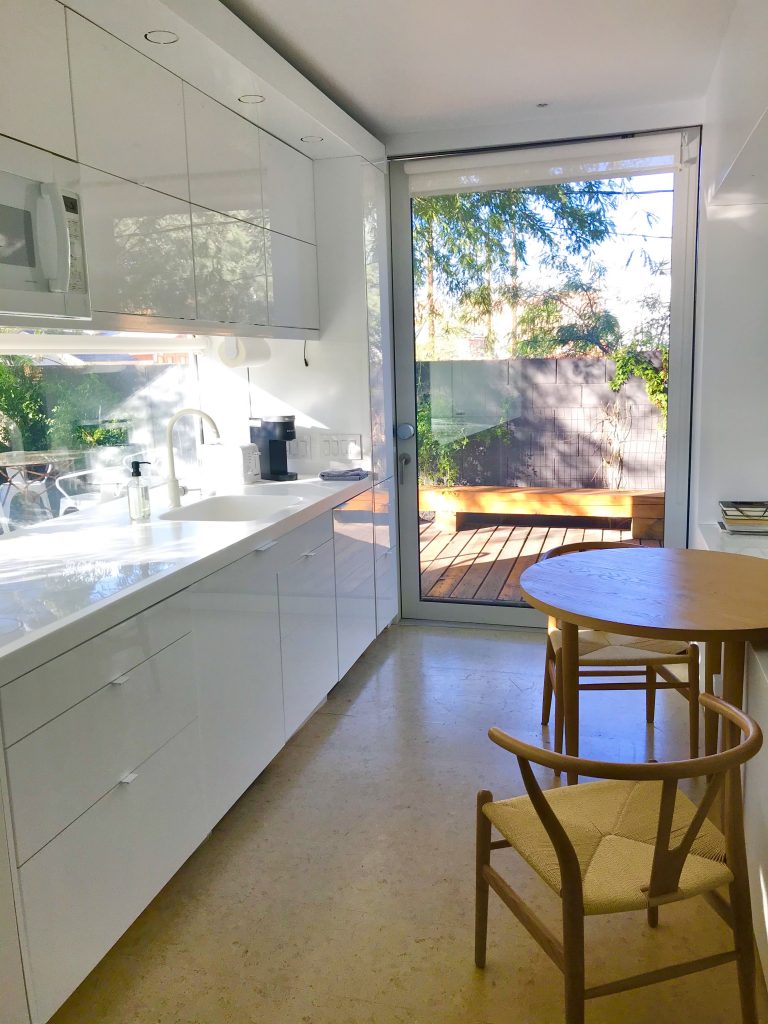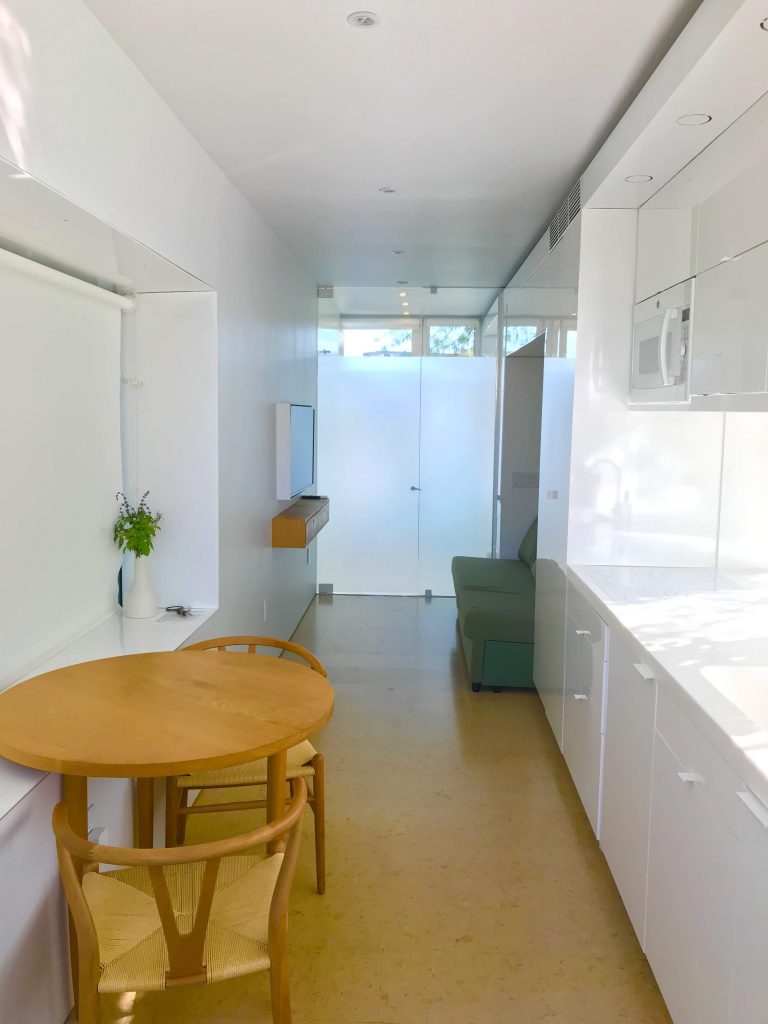 With a couch that turns into a bed at night, this space saving feature allows for more usable space.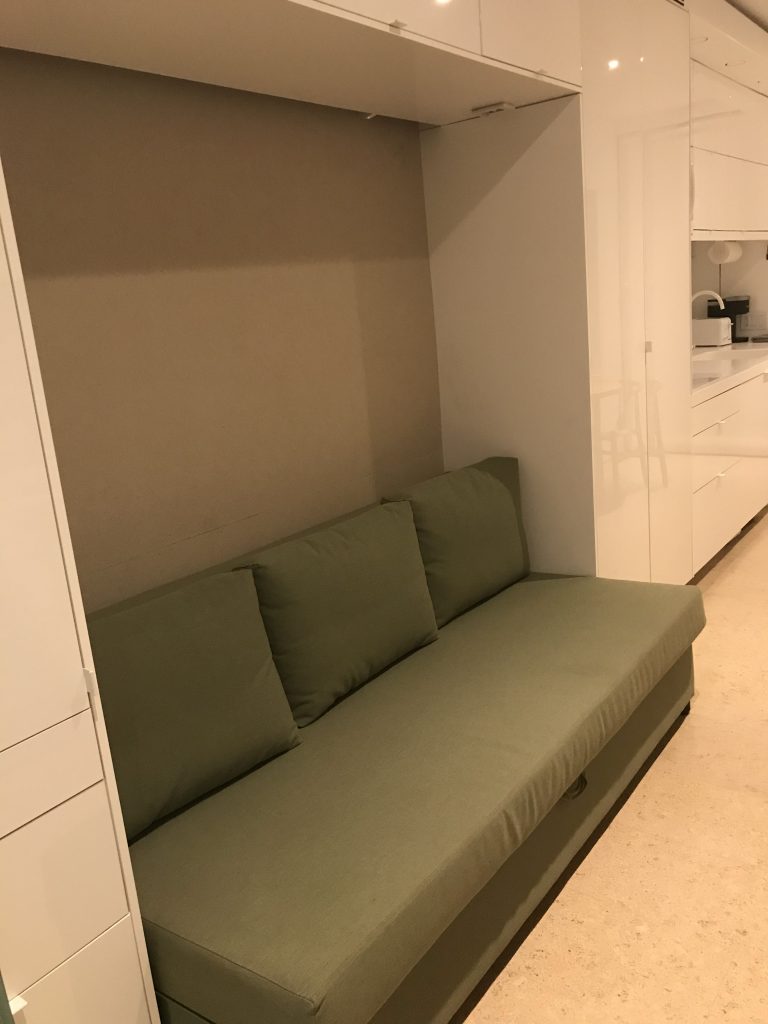 Special design feature: The shower drain is built right into the floor!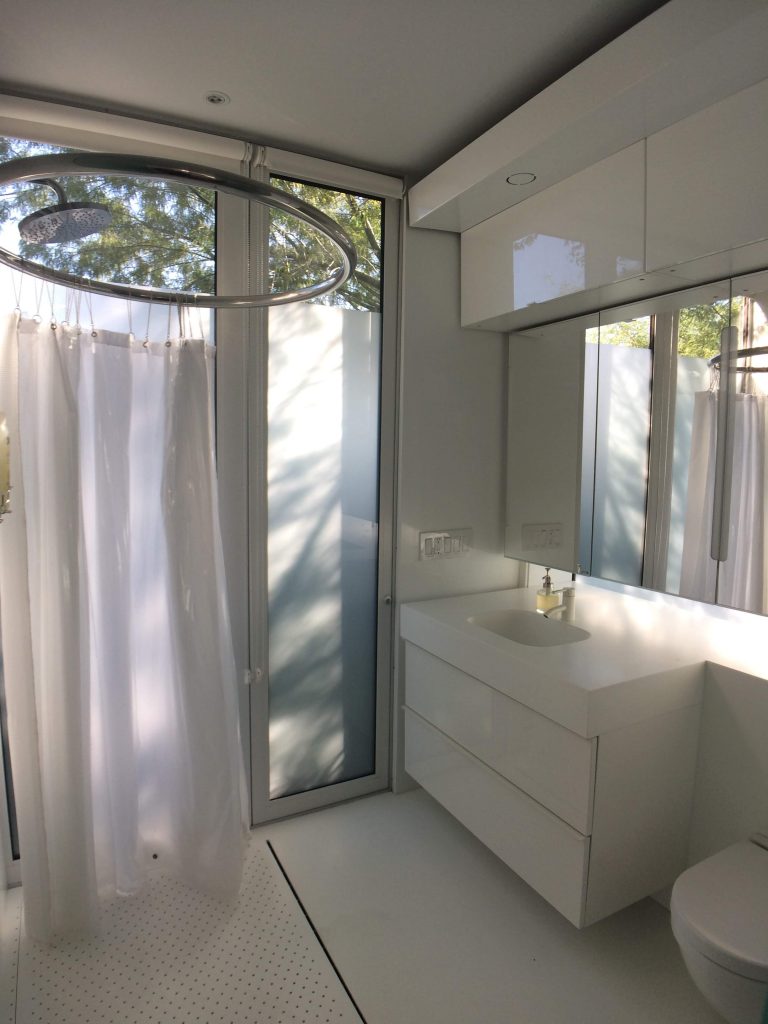 My favorite part of this garden oasis stay was enjoying the private outdoor patio area for morning complimentary coffee, and the host leaves you milk and cereal for breakfast!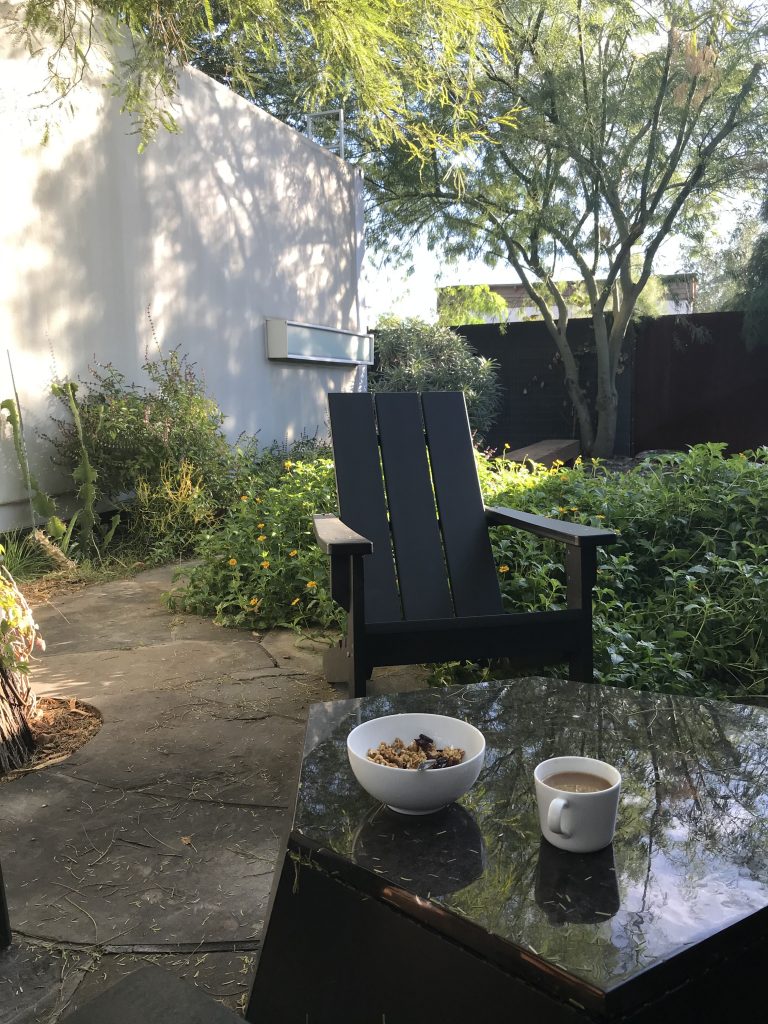 Builder/Designer: KaiserWorks
Location: Phoenix, Arizona
Airbnb: Click here
This shipping container home builders airbnb is located just 2 hours away from Sedona Arizona and it's the perfect start for an Arizona getaway!
Check out my 4 day Luxurious Tiny House Sedona Getaway itinerary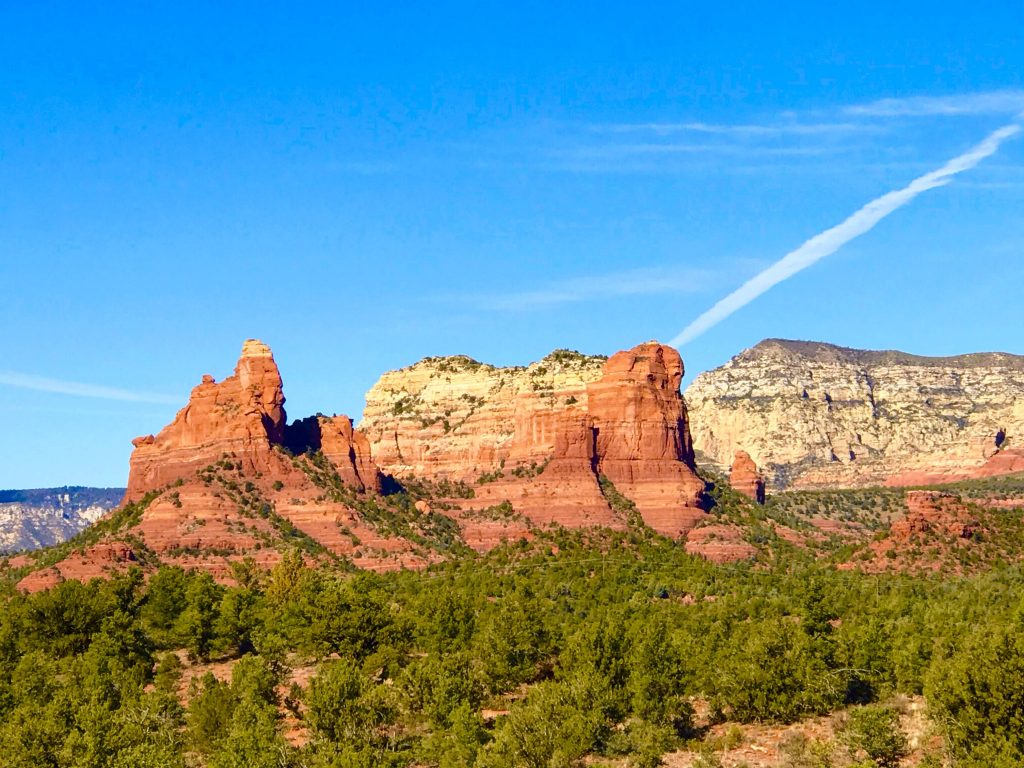 Shipping Container Home Builders Airbnb in Sacramento, California
This colorful modern shipping container Airbnb is built by Taynr Homes based in Sacramento, California. It has created a lot of buzz around town for being the first shipping container to be permitted within the city of Sacramento. The owners Matt and Jamie have turned into a wonderful little Airbnb getaway in the historic Oak Park neighborhood.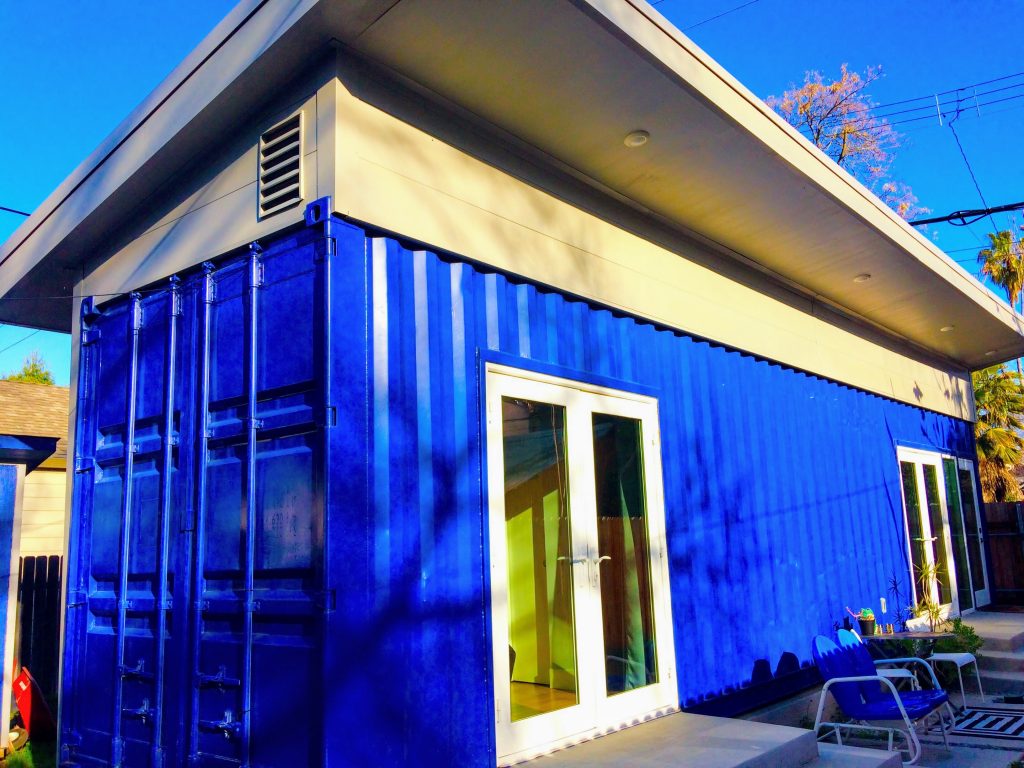 Using a 40ft metal shipping container the hosts of this beautiful airbnb have turned it into a stylish space for guests to enjoy.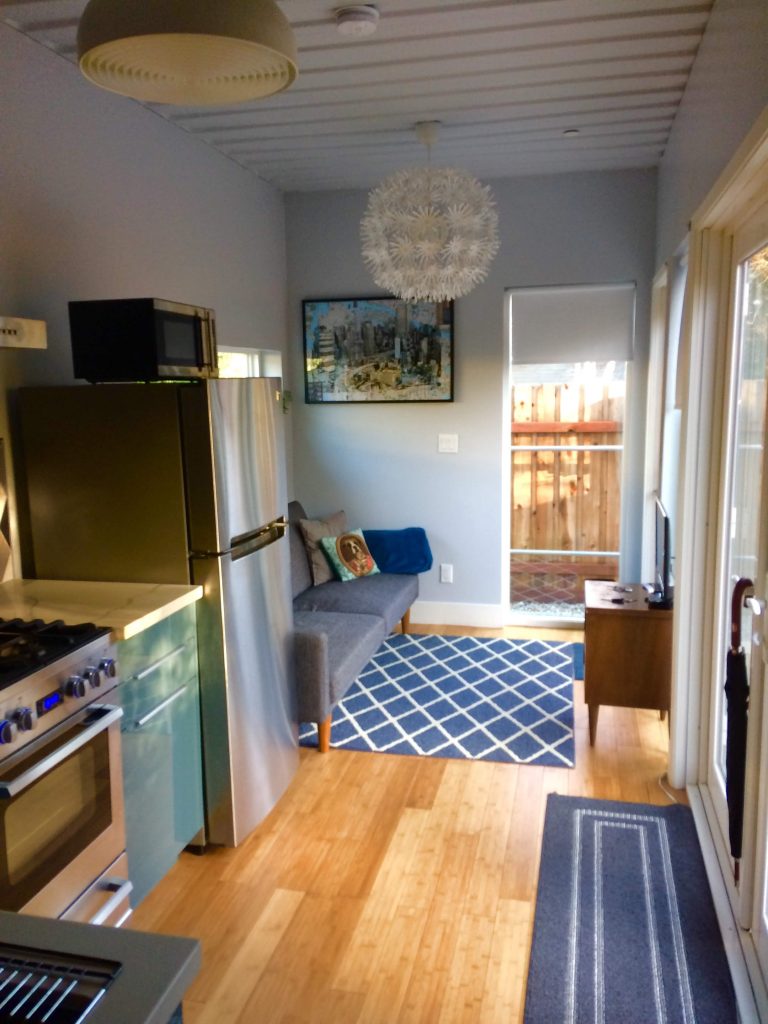 My favorite part of this stylish urban stay was this fully stocked kitchen perfect for cooking our own meals and the host left a bottle of wine to enjoy!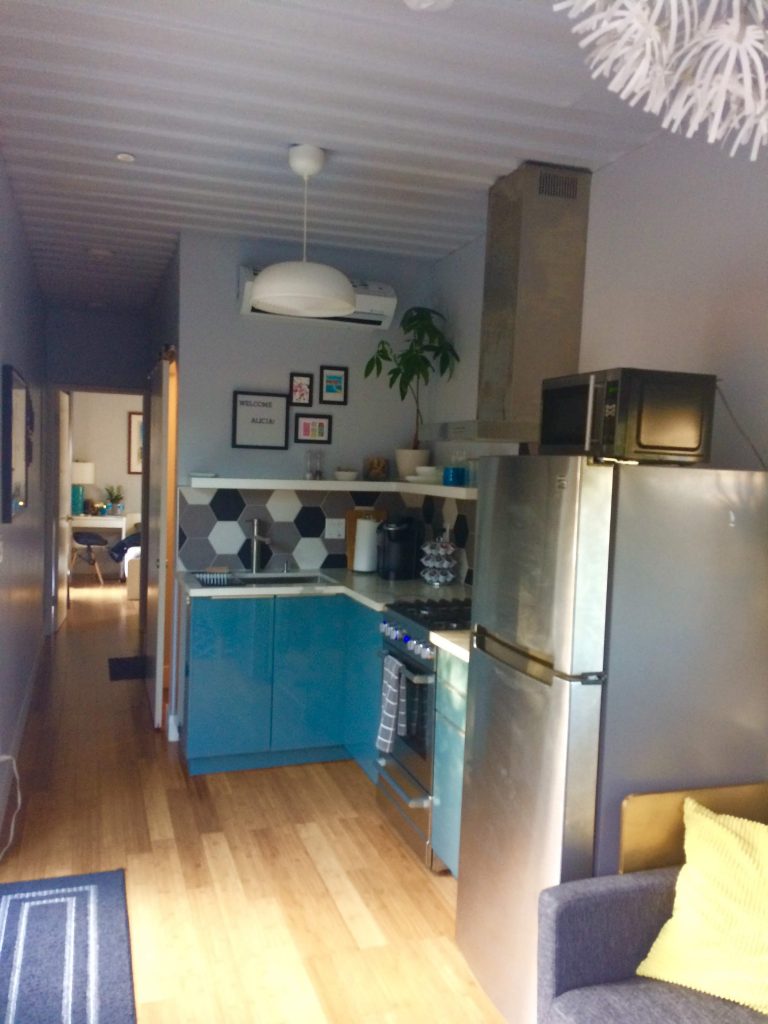 With 320 square feet of space this container home offers all the comforts of a one bedroom home with plenty of closet space in the bedroom, a washer/dryer hookup, spacious bathroom, plenty of french window doors for natural light and a kitchen with all the modern appliances.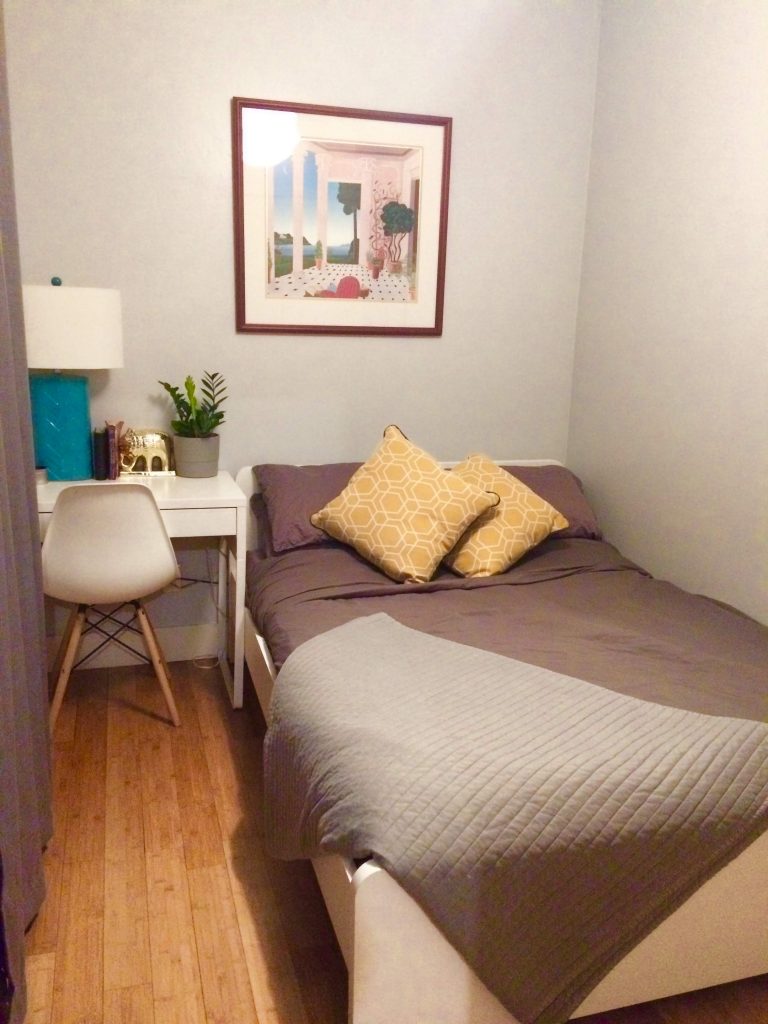 Special design feature: The bathroom sink is located in the hallway, while the shower/toilet are located in a separate room.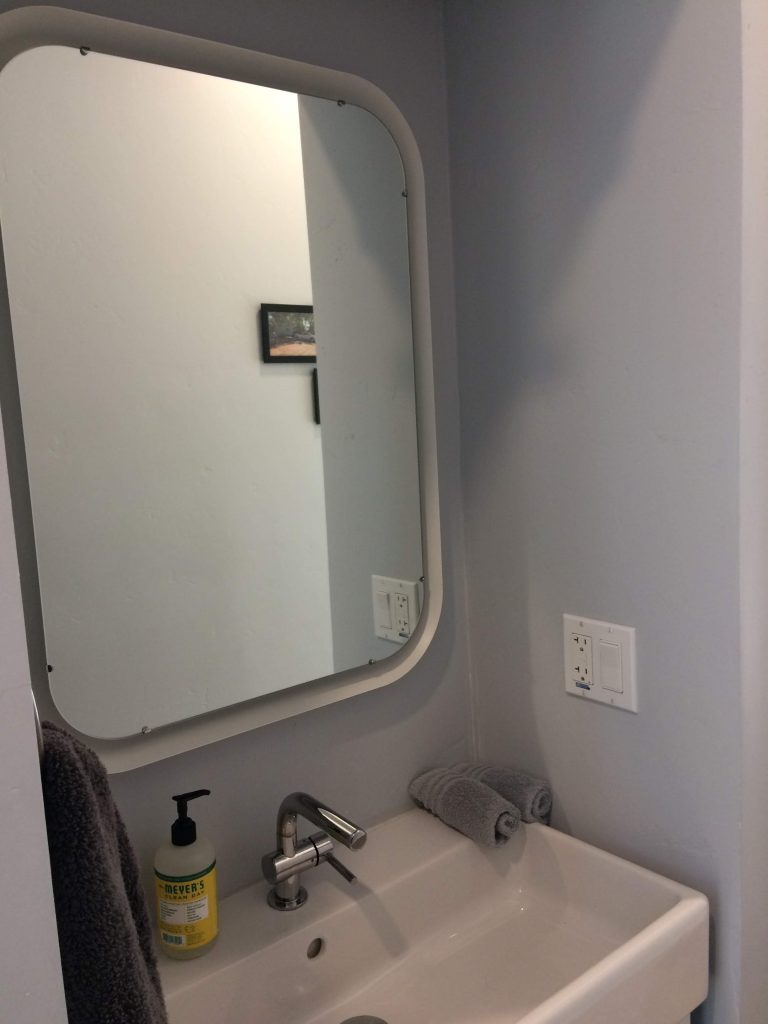 Builder/designer: Taynr Homes
Location: Sacramento, California
Airbnb: Click here
Don't forget to check out my 20 Indoor Things to do in Sacramento during your shipping container stay!
Shipping Container Home Builders Airbnb located in Tulare, California
This compact farm chic shipping container is built by CargoHomes, based out of Waco, Texas. CargoHomes offers several different models to create your own dream container home. This particular model is the Anchor model and hosts Korrie and Adrian of Guest Equity have created a welcoming farm Tiny House getaway in the central valley of California.
Adding wood siding creates a beautiful exterior that hides the metal if customers are looking for a natural look to their tiny house build.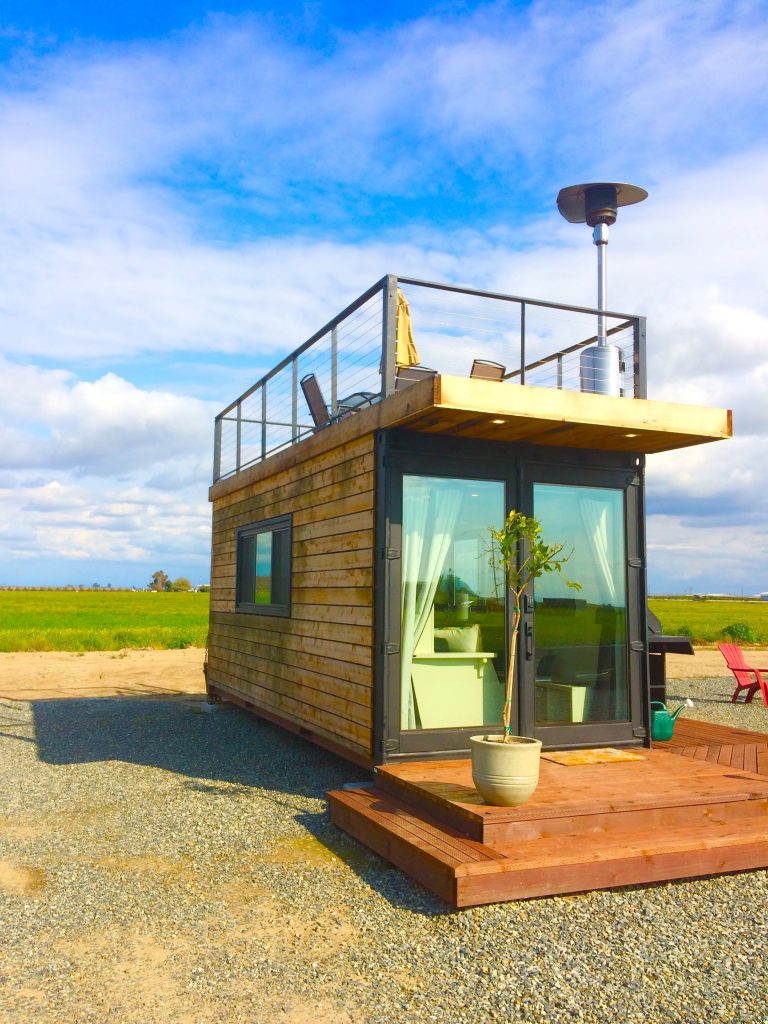 Measuring in at 160 square feet this container house packs alot of punch!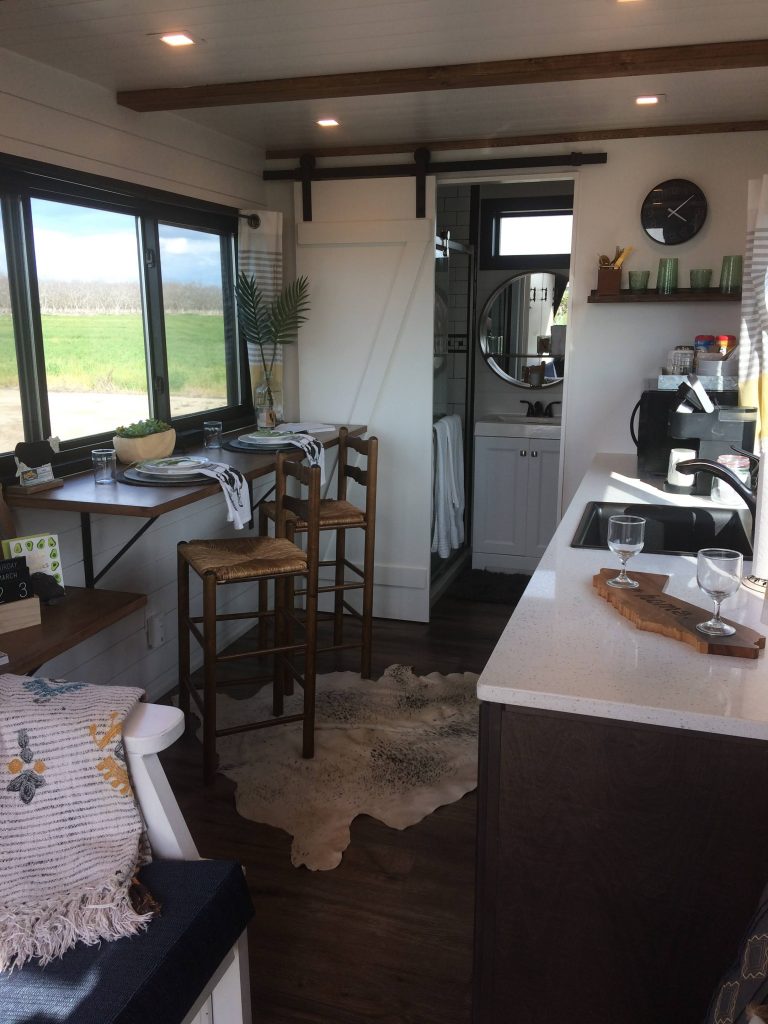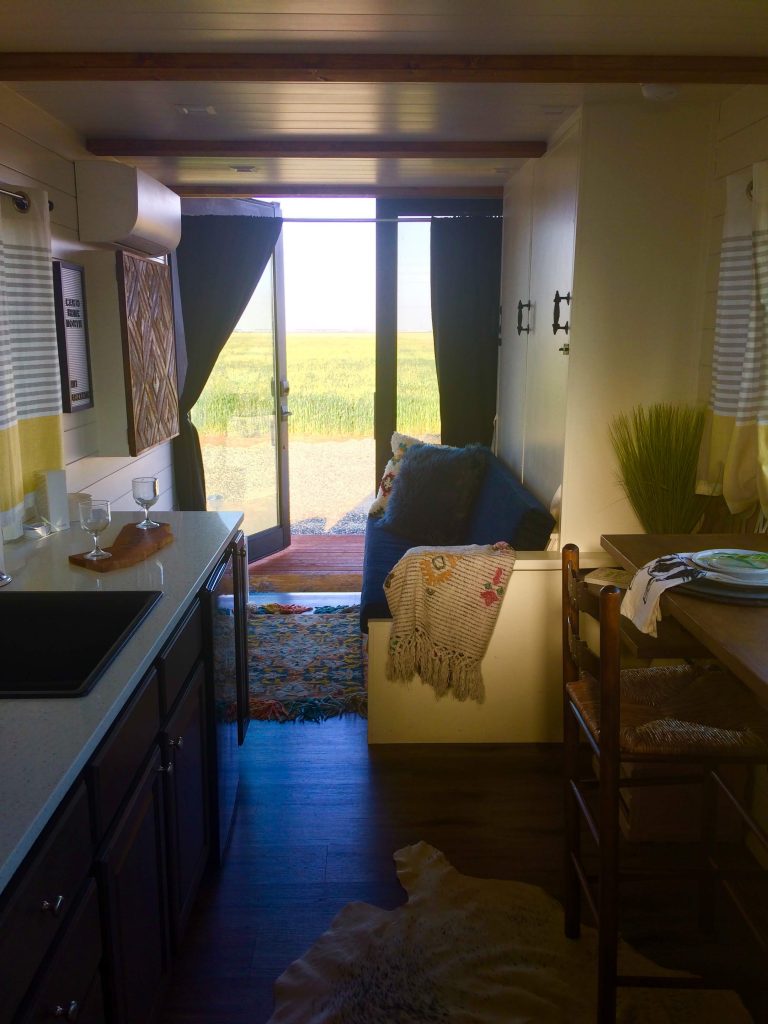 Special design feature: the couch turns into a custom made Murphy Bed at night!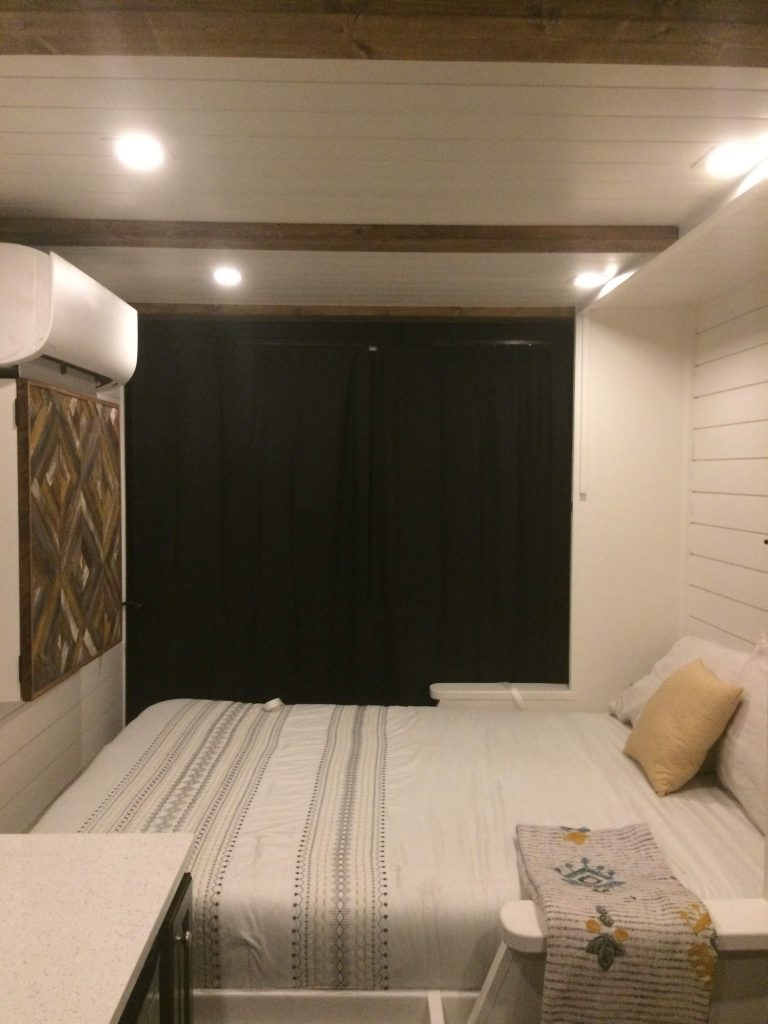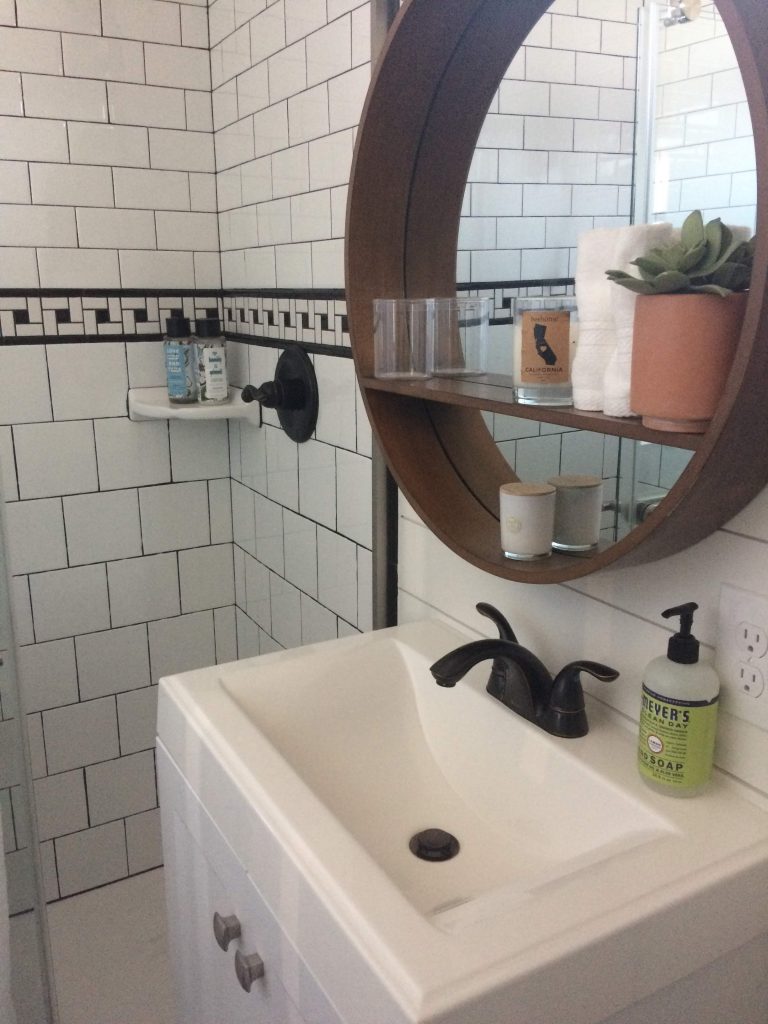 My favorite part of this farm stay was sitting on the rooftop deck taking in the spring sunset evening!
Builder/Designer: CargoHome
Location: Tulare, California
Airbnb: Click here
California is full of amazing places to explore, check out my Places to hike in California: Tiny House Getaways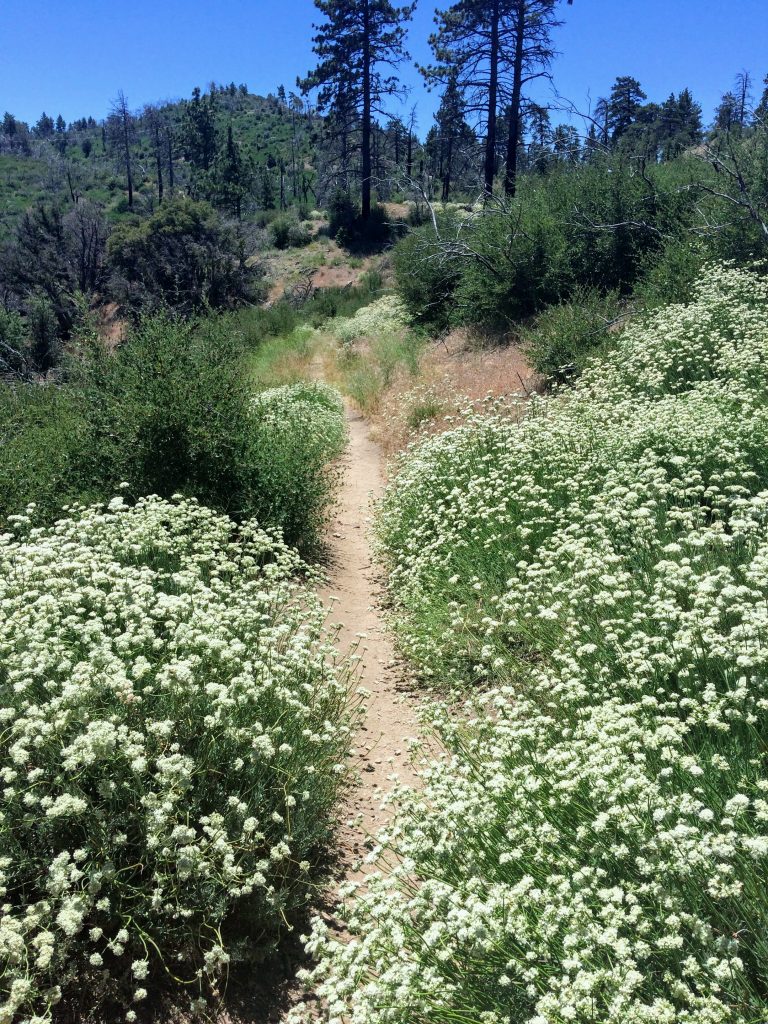 Shipping Container Builders Airbnb in Joshua Tree, California
Located on the Castle House Estate this 160 sq ft container home is the perfect getaway spot after exploring the surrounding attractions of Joshua Tree National Park and other unique things to do in Southern California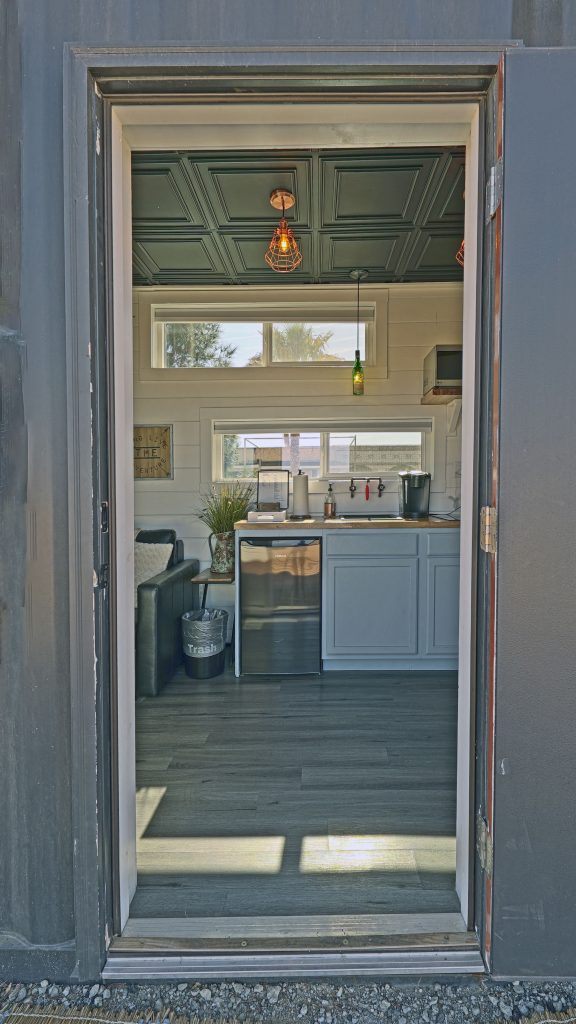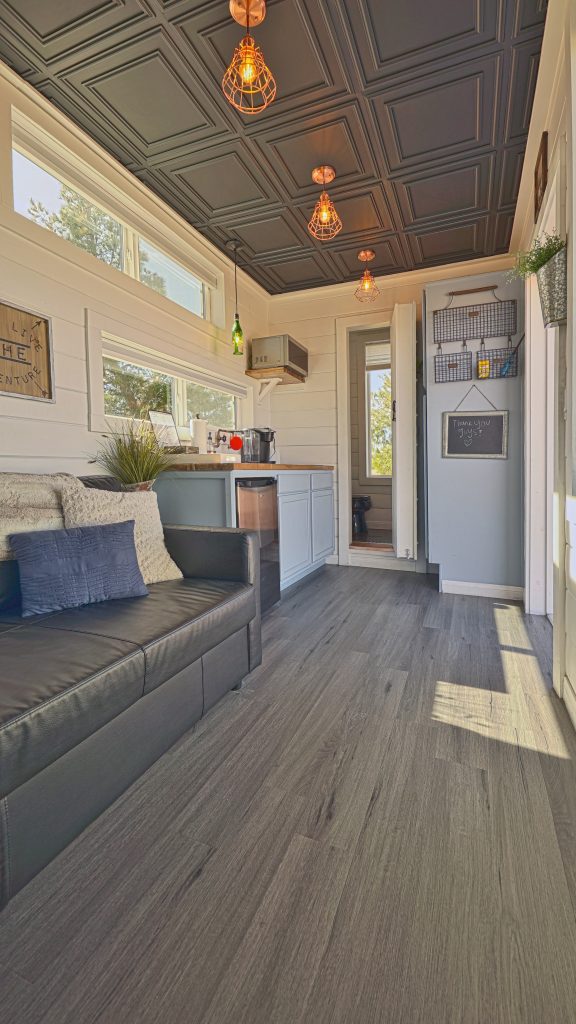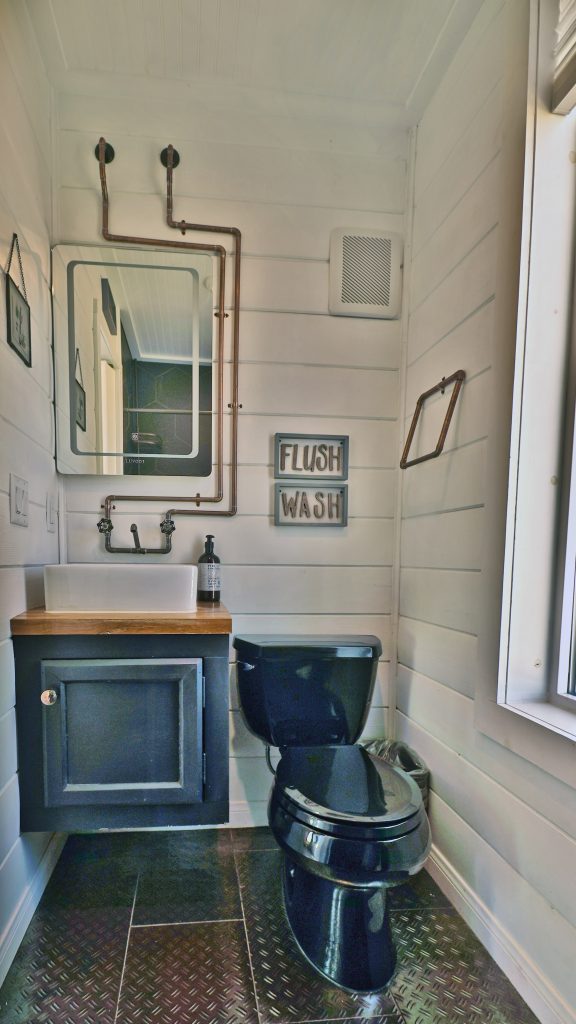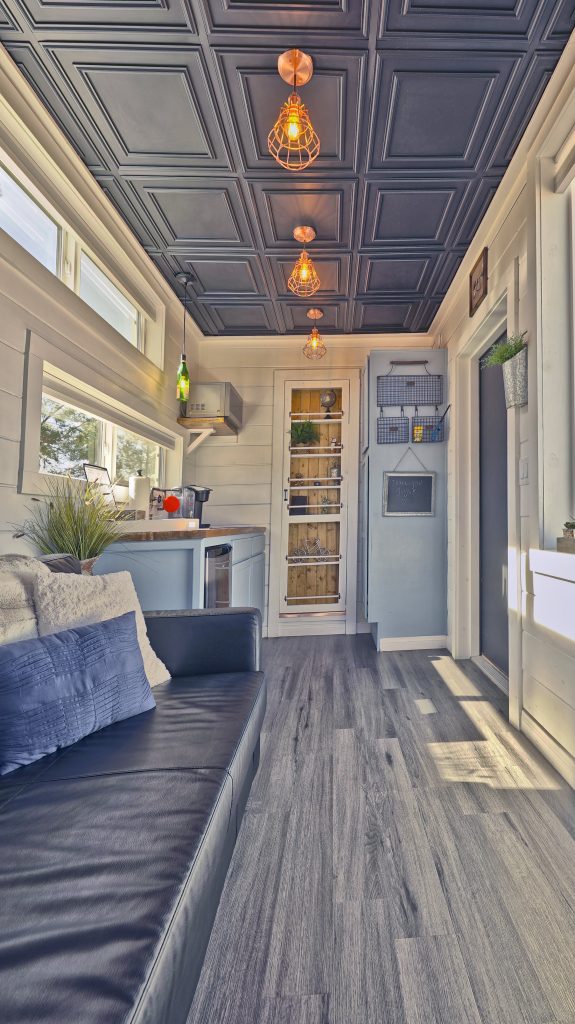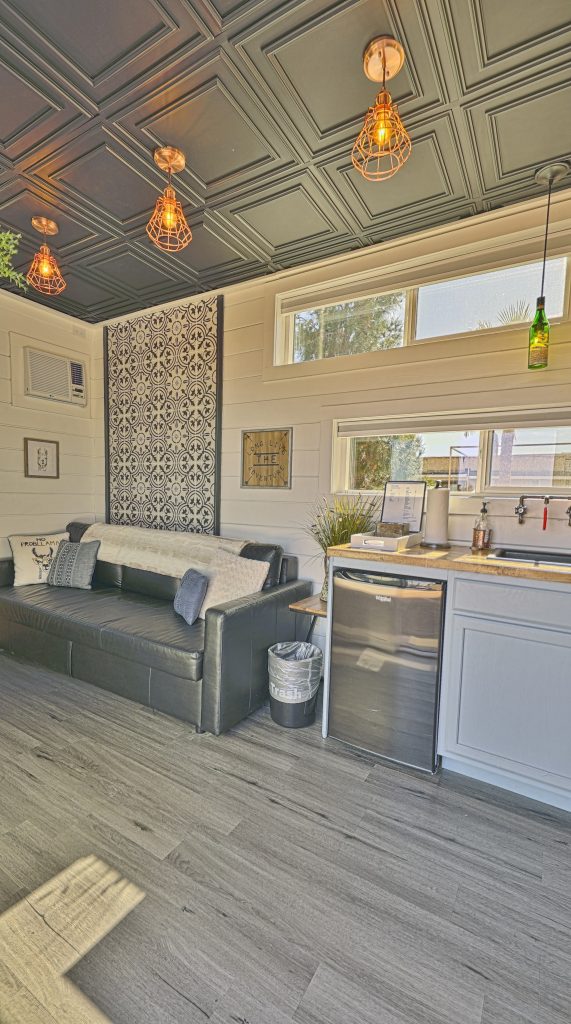 This container home is the Studio model built by Alternative Living Spaces, with space for a bathroom, a pull out sofa bed, and a kitchenette.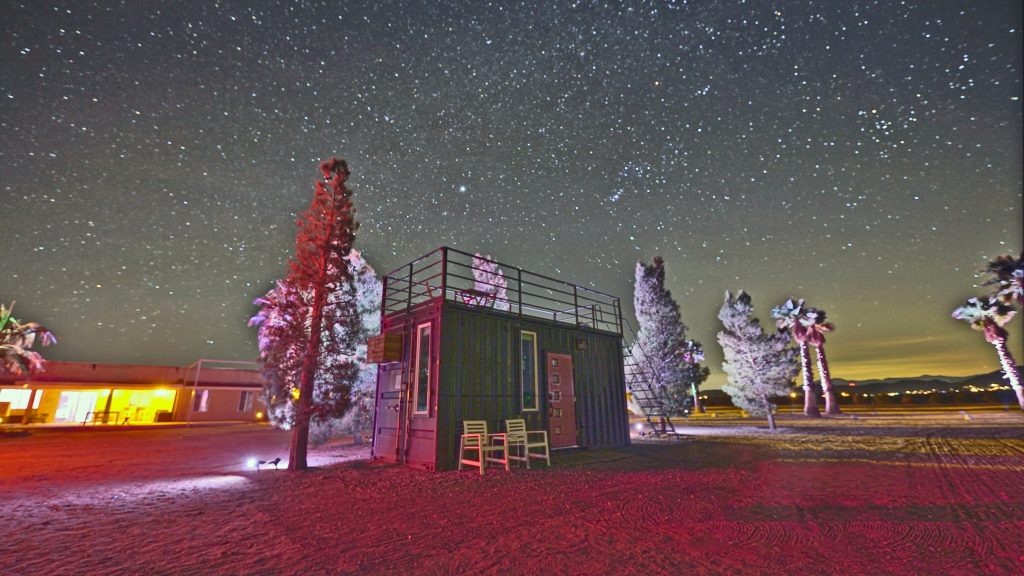 If your interested in purchasing a container home through Alternative Living Spaces for full time living or as an investment, use my code Tinytravel2020 to receive $1000 dollars worth of free upgrades to any model you choose!
Builder/Designer: Alternative Living Spaces
Location: Joshua Tree, California
Airbnb: Castle House Estate
Interested in staying in a shipping container home builders Airbnb?
Pin it!