I recently just got back from a trip to check out a few Tiny House Company Florida Airbnbs!
This is a new custom tiny house company based out of Alachua, Florida, called SimplifyFurther.
SimplifyFurther also has these custom built tiny houses on Airbnb to check out.
What a great way to check out a builders style and work by actually staying in their space!
At the time of this post they have 5 tiny house Airbnbs you can stay in the area of Alachua, Florida, each one has it's one special name and theme.
I stayed in 3 of the 5 tiny houses they have available and I had a wonderful experience in each one with it's own special design and style…..
You are not going to want to leave these inspiring tiny houses…..
The Rani Tiny House
As soon as you walk into each tiny house you will notice right away, it's special style and design.
The Rani tiny house is the perfect example of blending inspiration with functionality for tiny living!
Meaning 'queen' in Hindi, you will feel regal during your stay in the Rani tiny house.
Rani is the most recent tiny home built by this up and coming tiny house company Florida tiny house builder,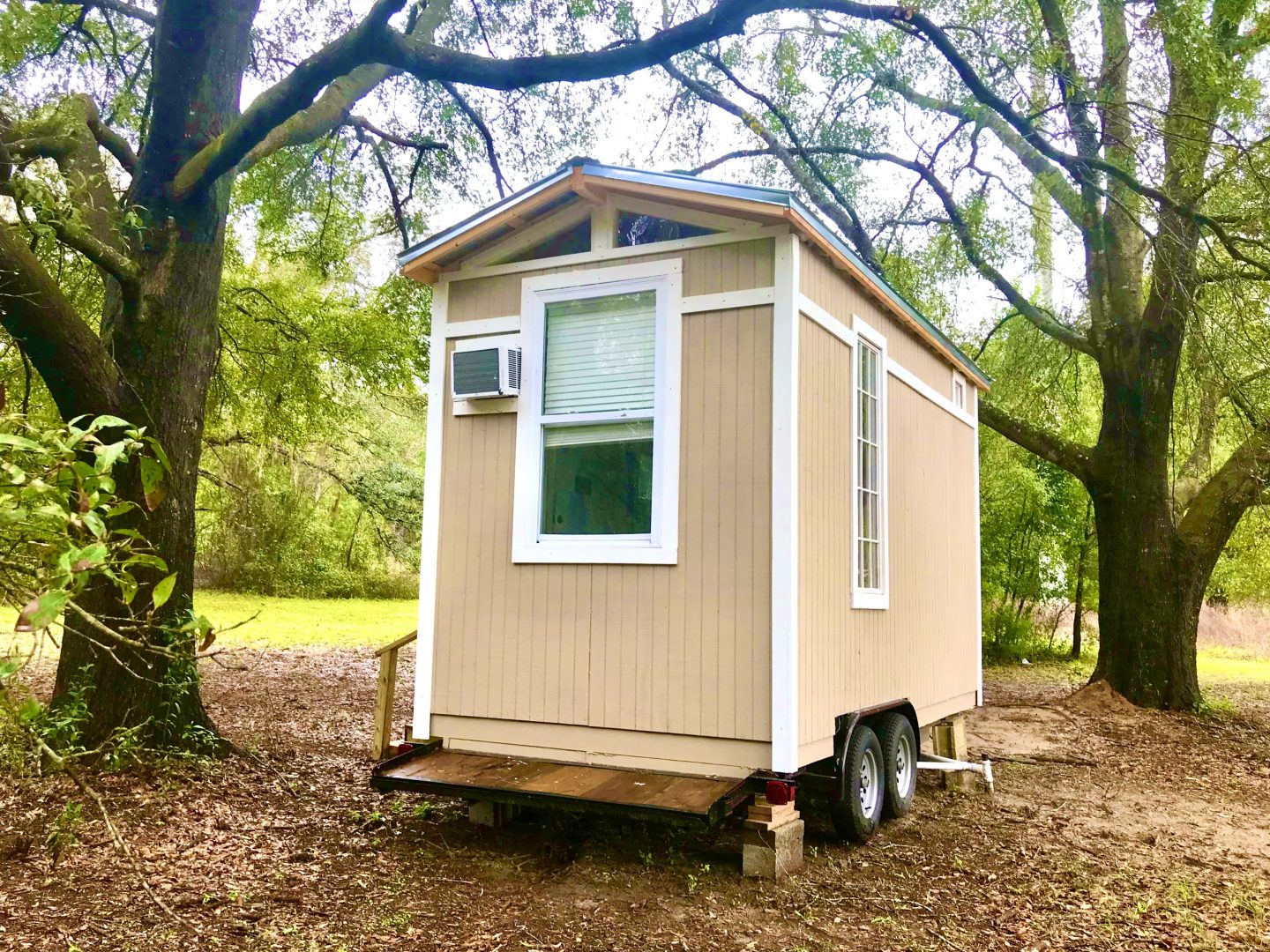 Rich textures and colors greet you as you walk into the Rani tiny house….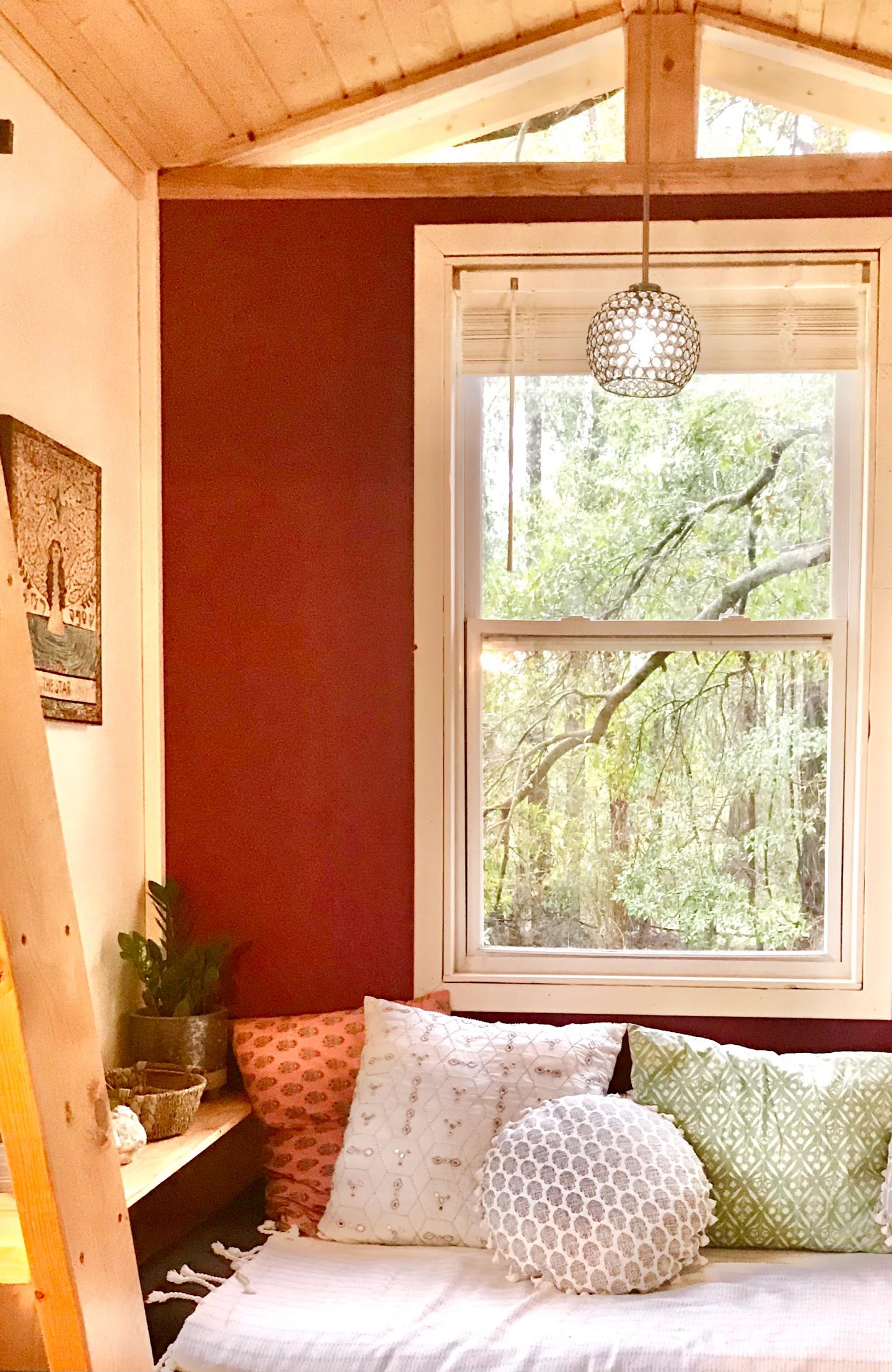 The hosts clearly have taken the time to make your stay feel extra special with quality spaces to relax in and carefully placed decorations to make you feel right at home……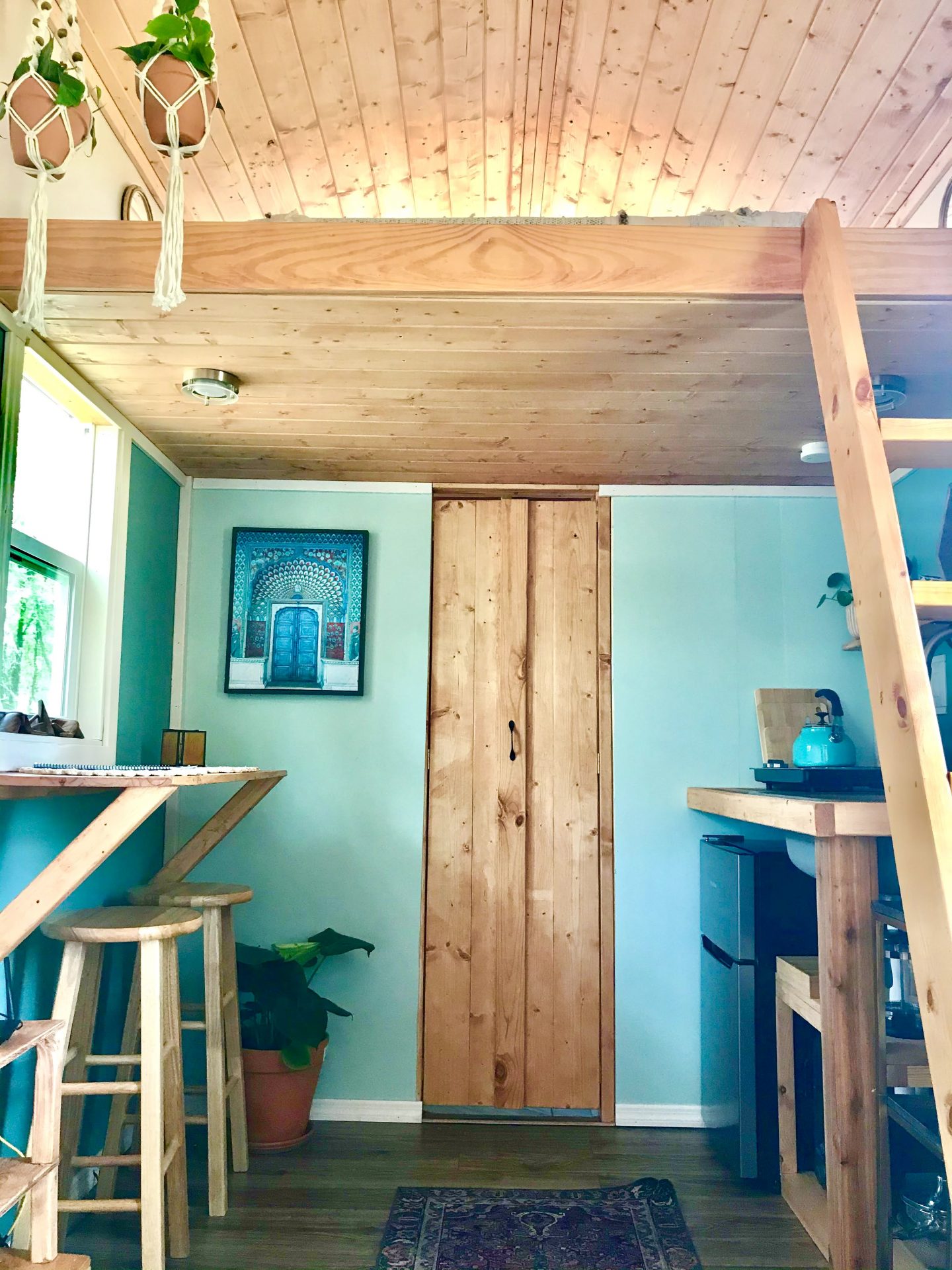 With plenty of space in this cozy loft, this the perfect spot to take a rejuvenating nap or work on that creative project you have been putting off.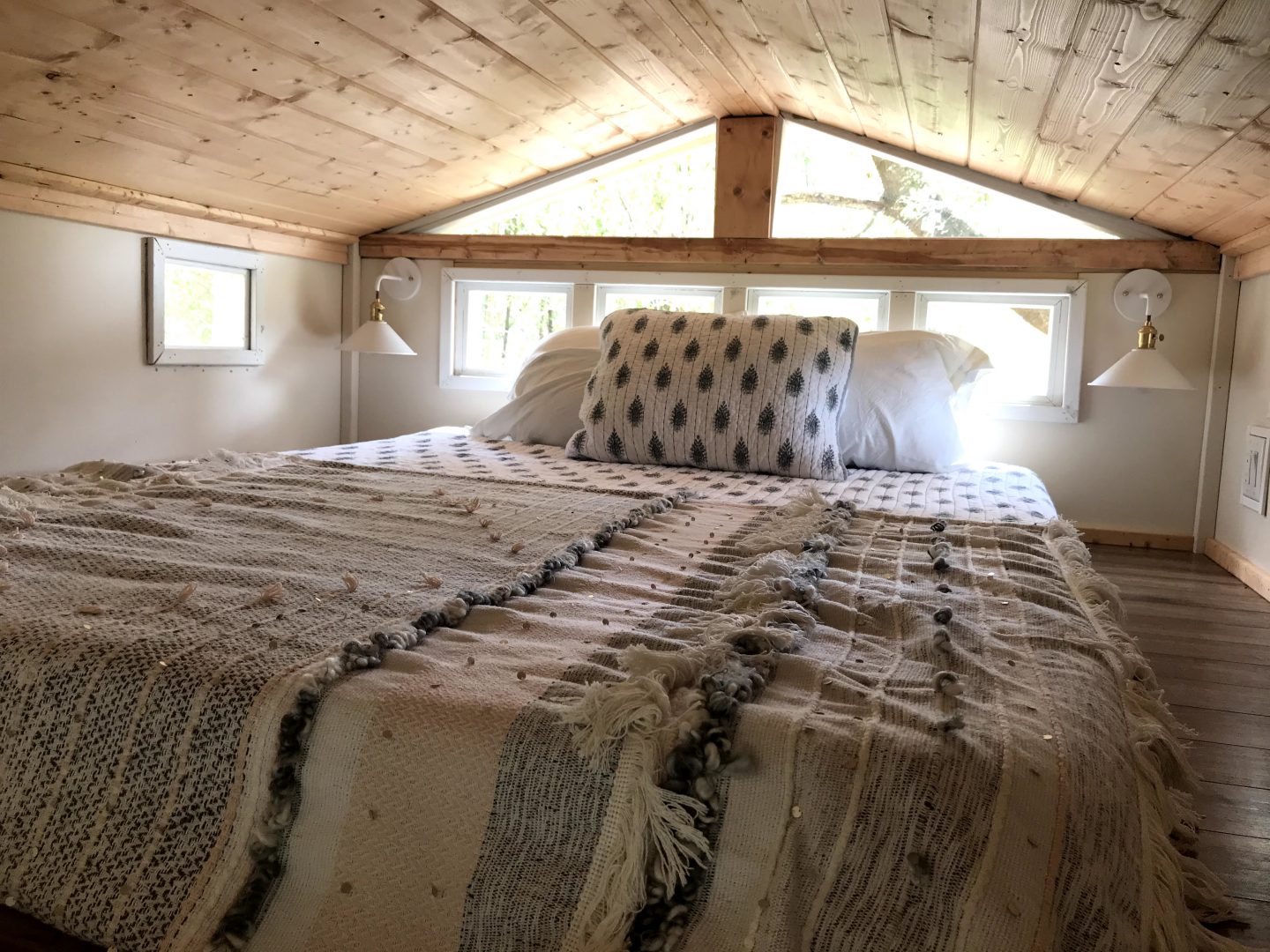 Available on Airbnb to checkout on your next tiny house vacation!
My favorite tiny house……
The Chandra Tiny House
Meaning 'shining' in Hindi, this tiny house definitely shines with it's rosy colored interior and unique artistic touches.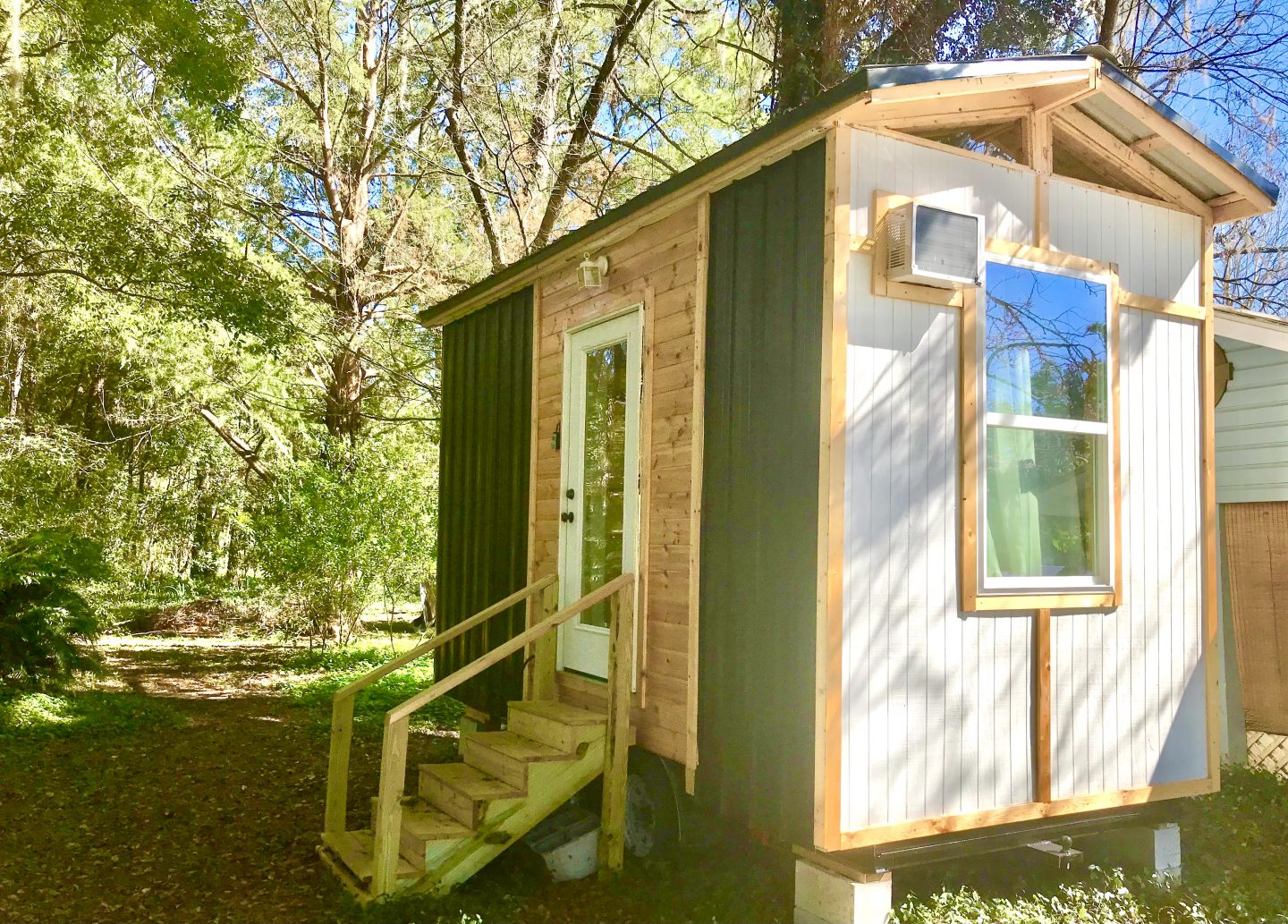 Take a tour of The Chandra Tiny House
As soon as you walk in, you are greeted with soft soothing colors.
Giving you a fun bohemian feel through out the tiny house.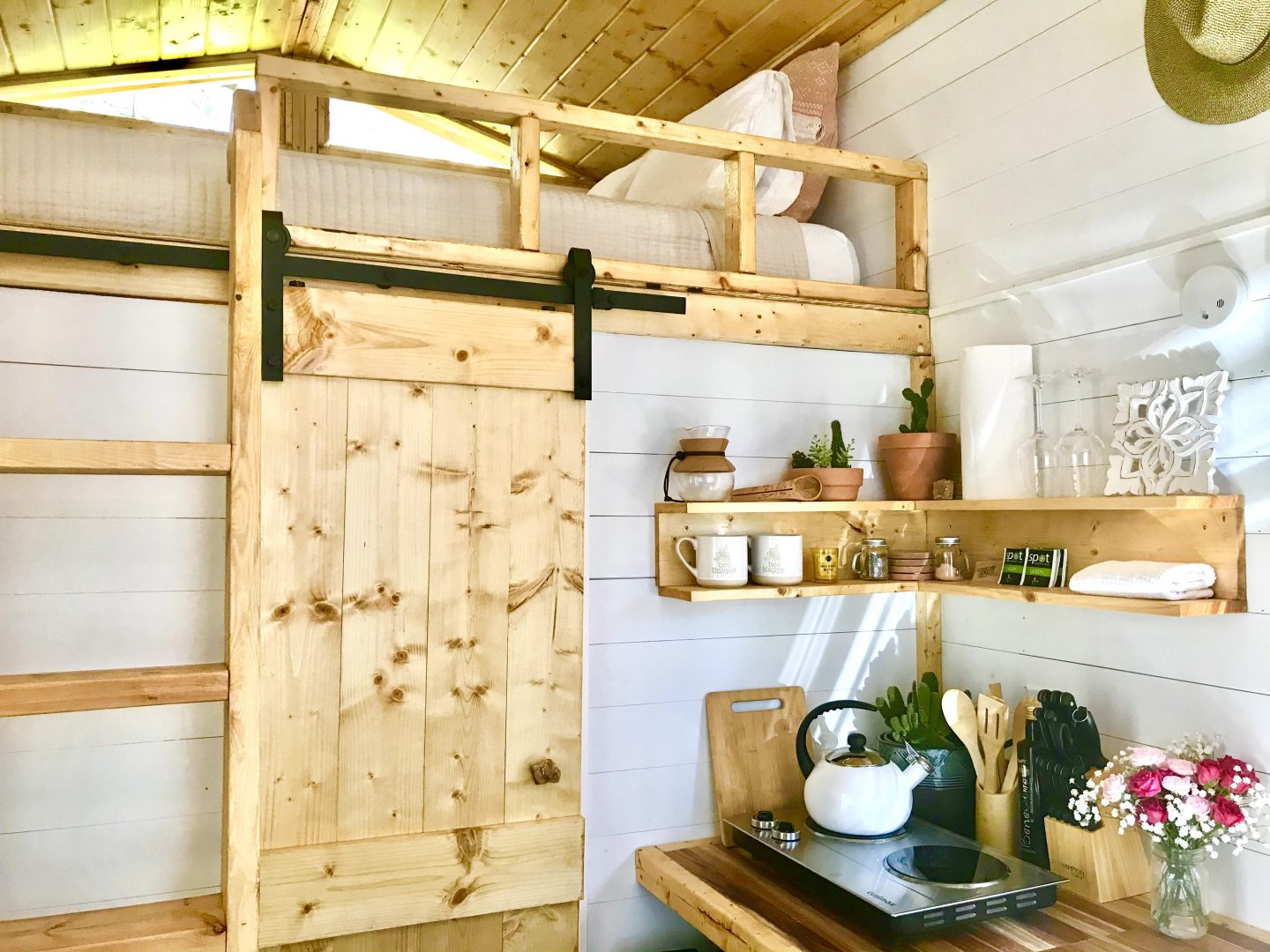 What a great idea to add a little fun and uniqueness into an Airbnb space to make it extra special.
Can it get any cuter than this?!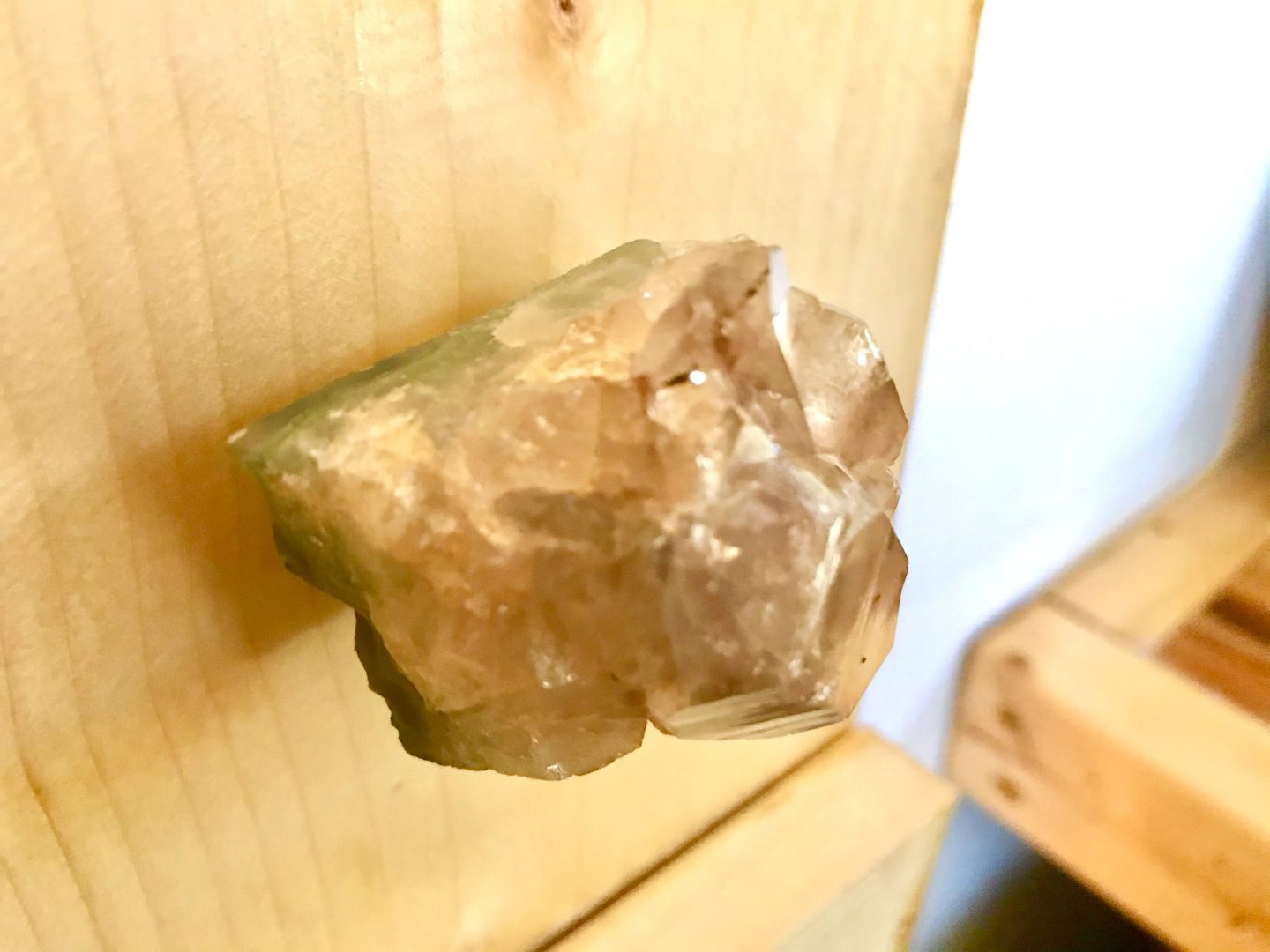 Each of the tiny houses are stocked with a few kitchen essentials for cooking light meals.
Note: The host requests that these tiny house airbnbs remain meat free cooking zones.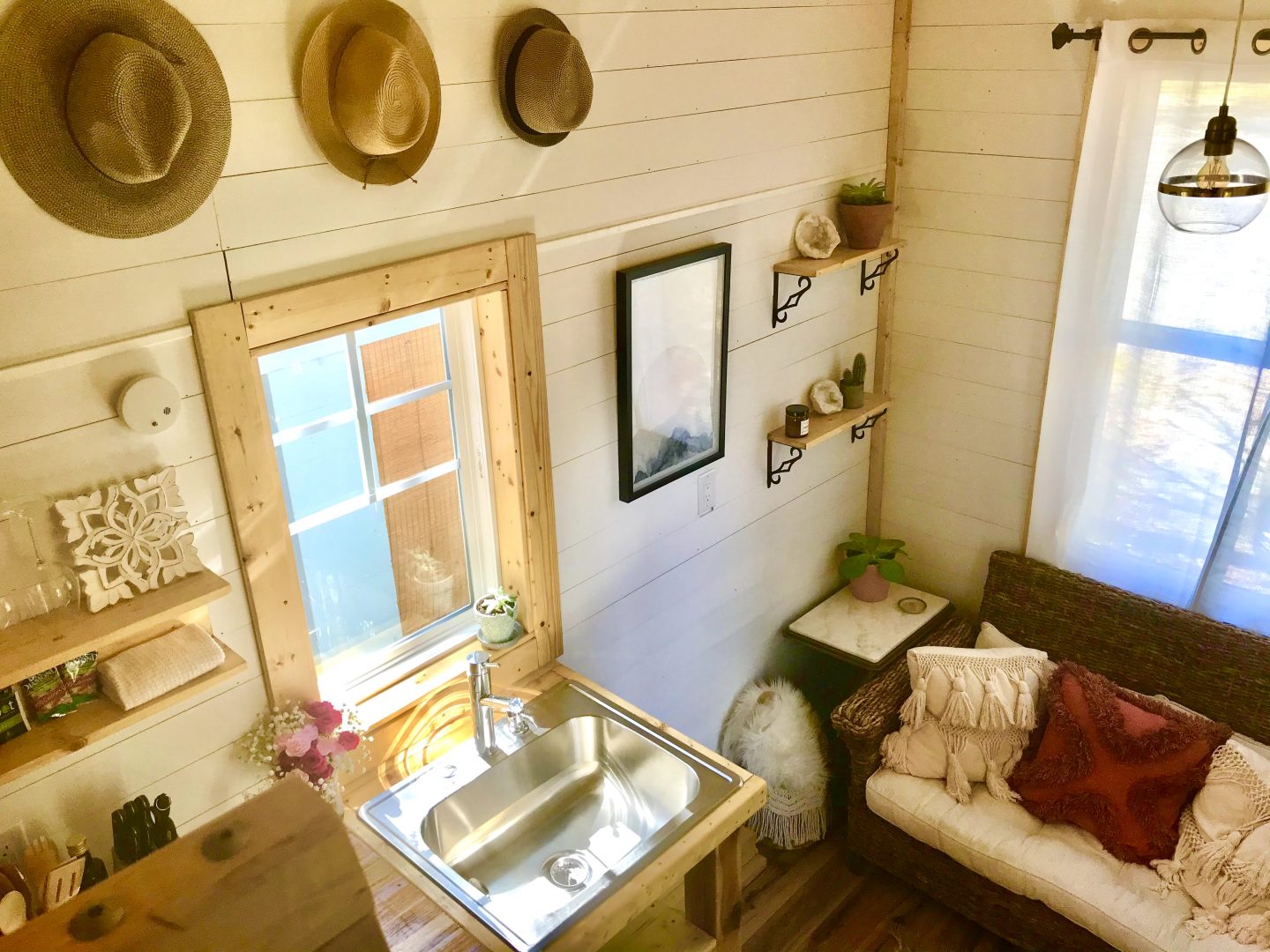 Stay in The Chandra Tiny House to see if tiny living is for you!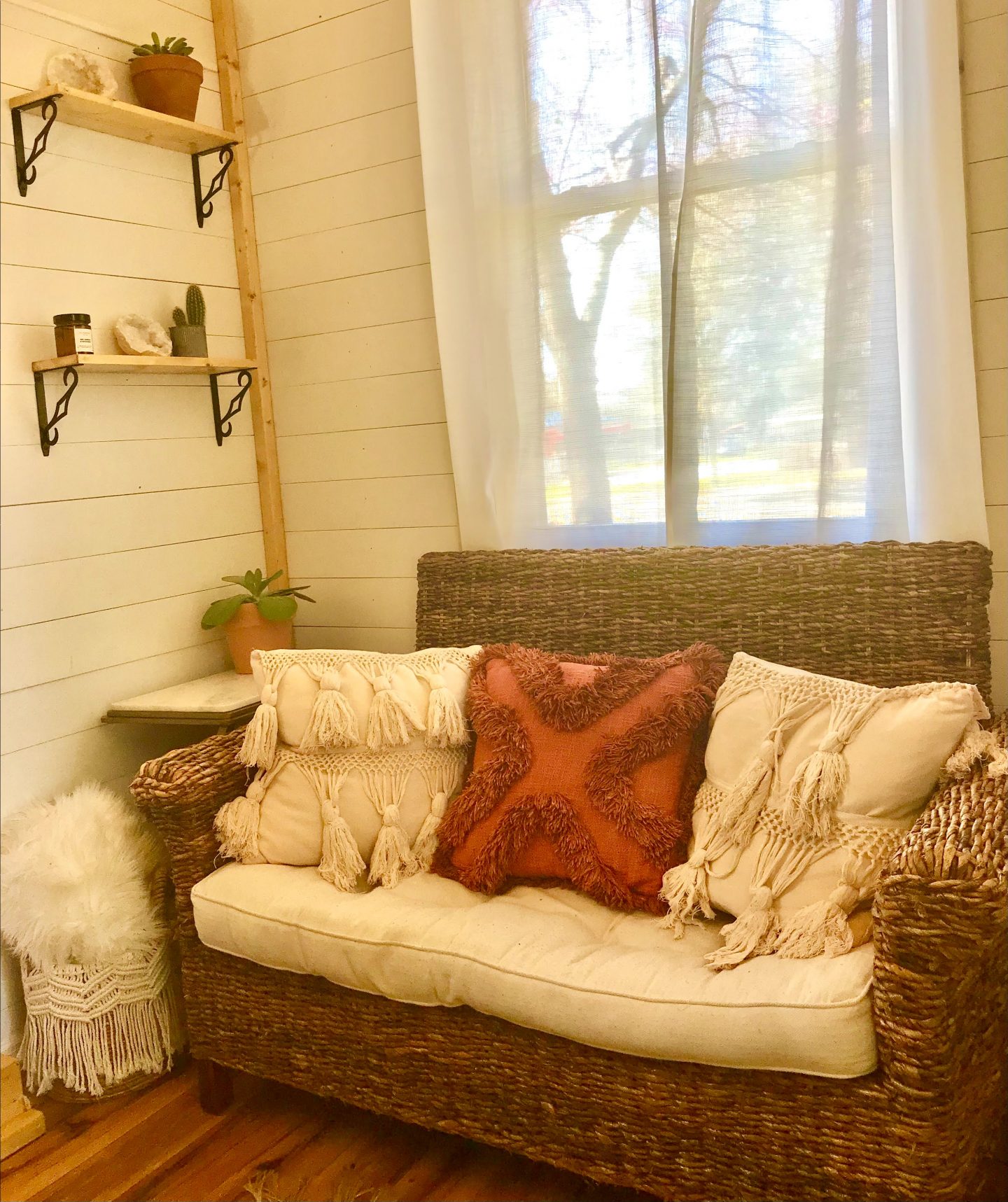 The Shanti Tiny House
SimplifyFurther built their first, The Shanti Tiny House, meaning 'peace', for the mind, body and soul.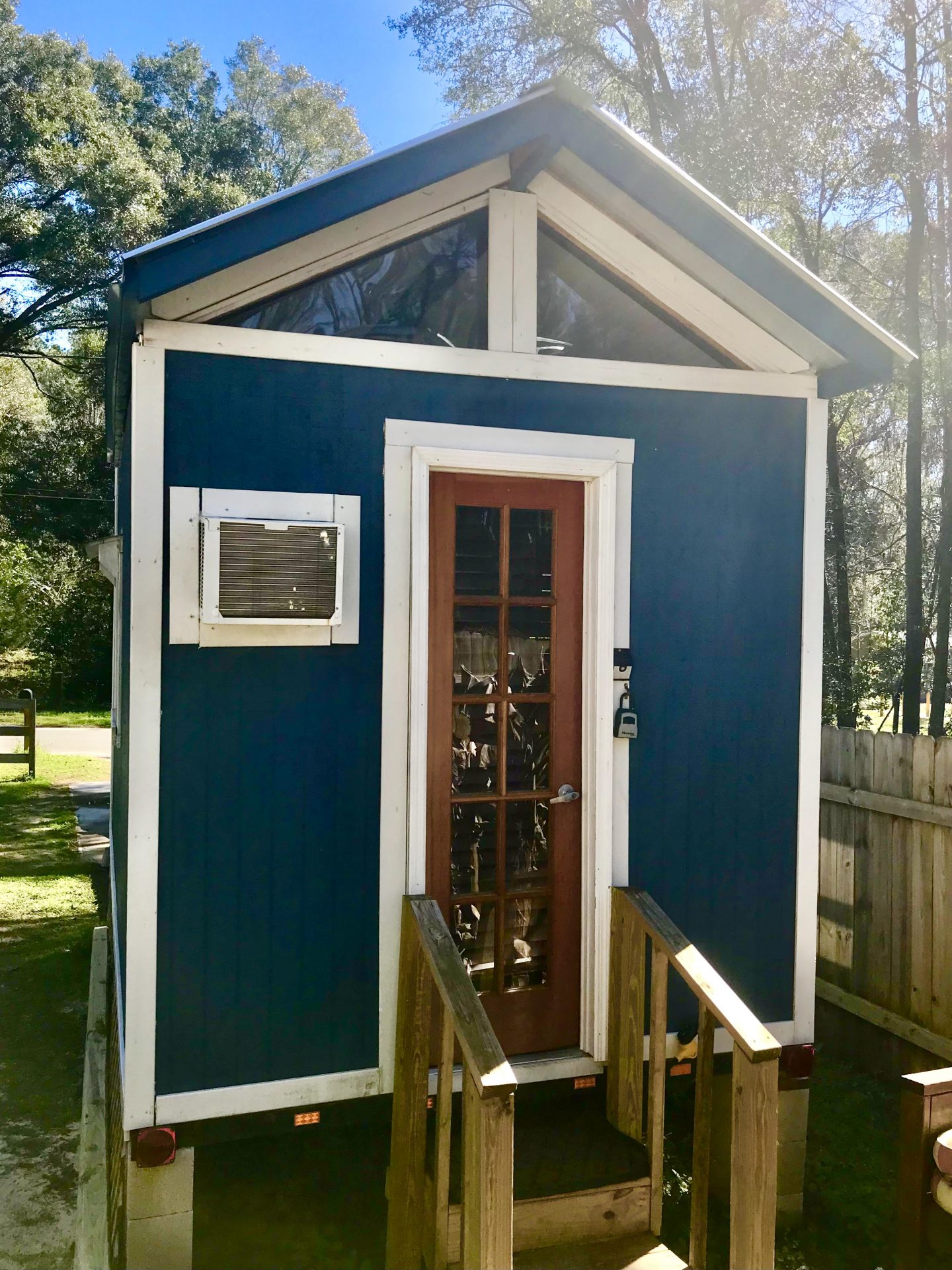 A simple space that helps promote inner peace and simplicity, the Shanti tiny house comes with a small kitchenette for light cooking.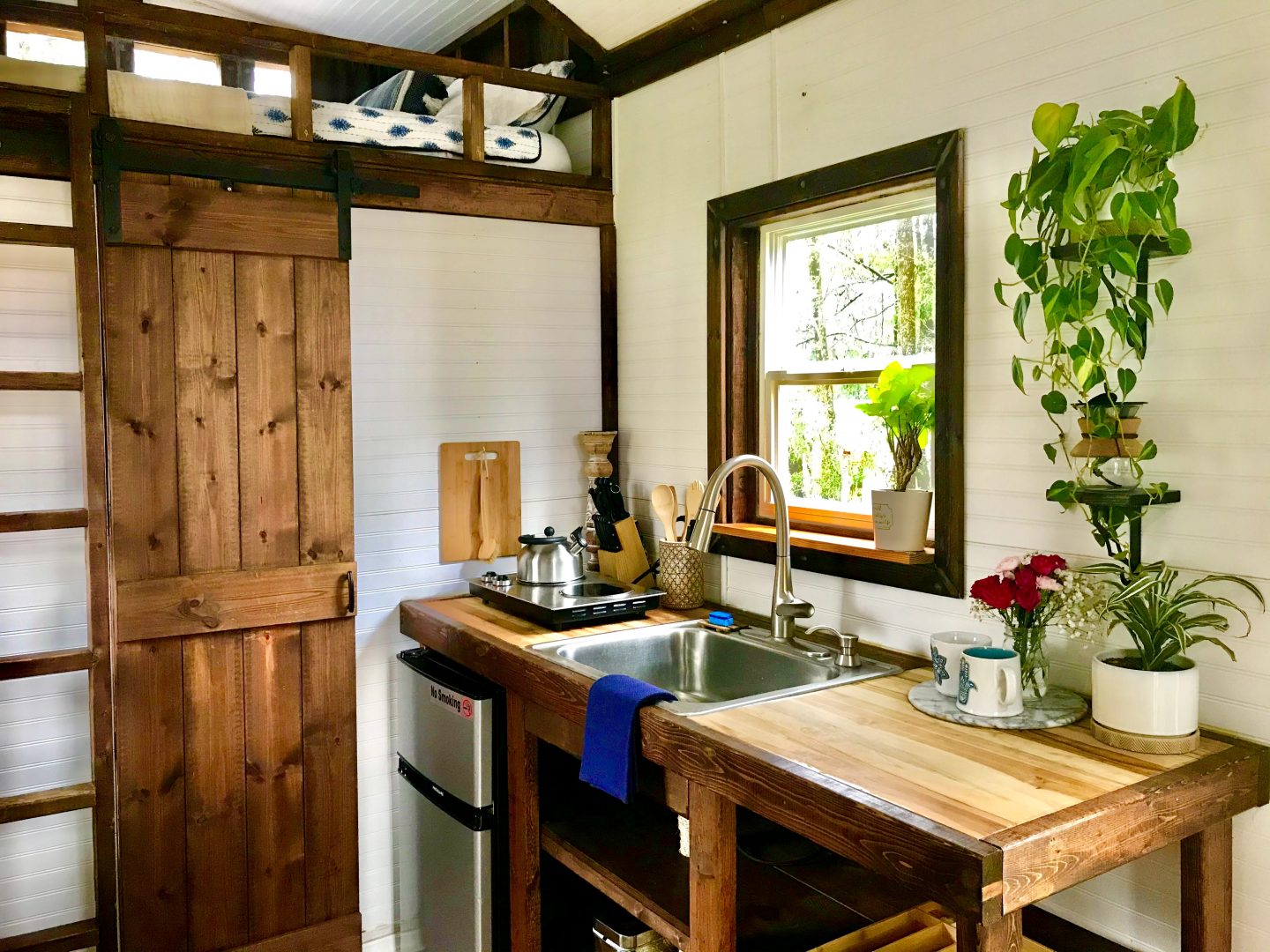 All the essentials for coffee and tea in the morning……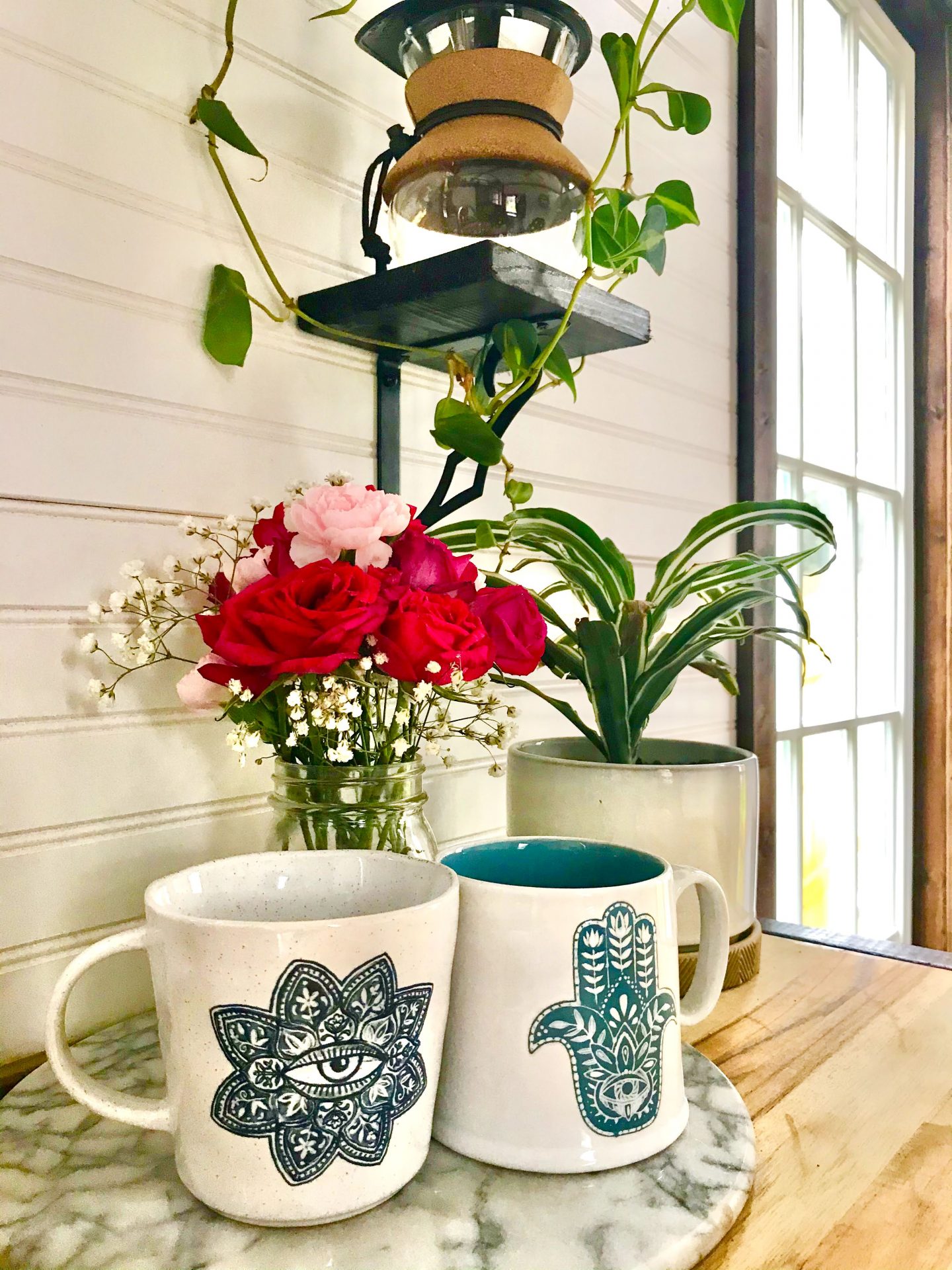 A simple bar and chairs are available for meals.
Or this would be a great work from home spot!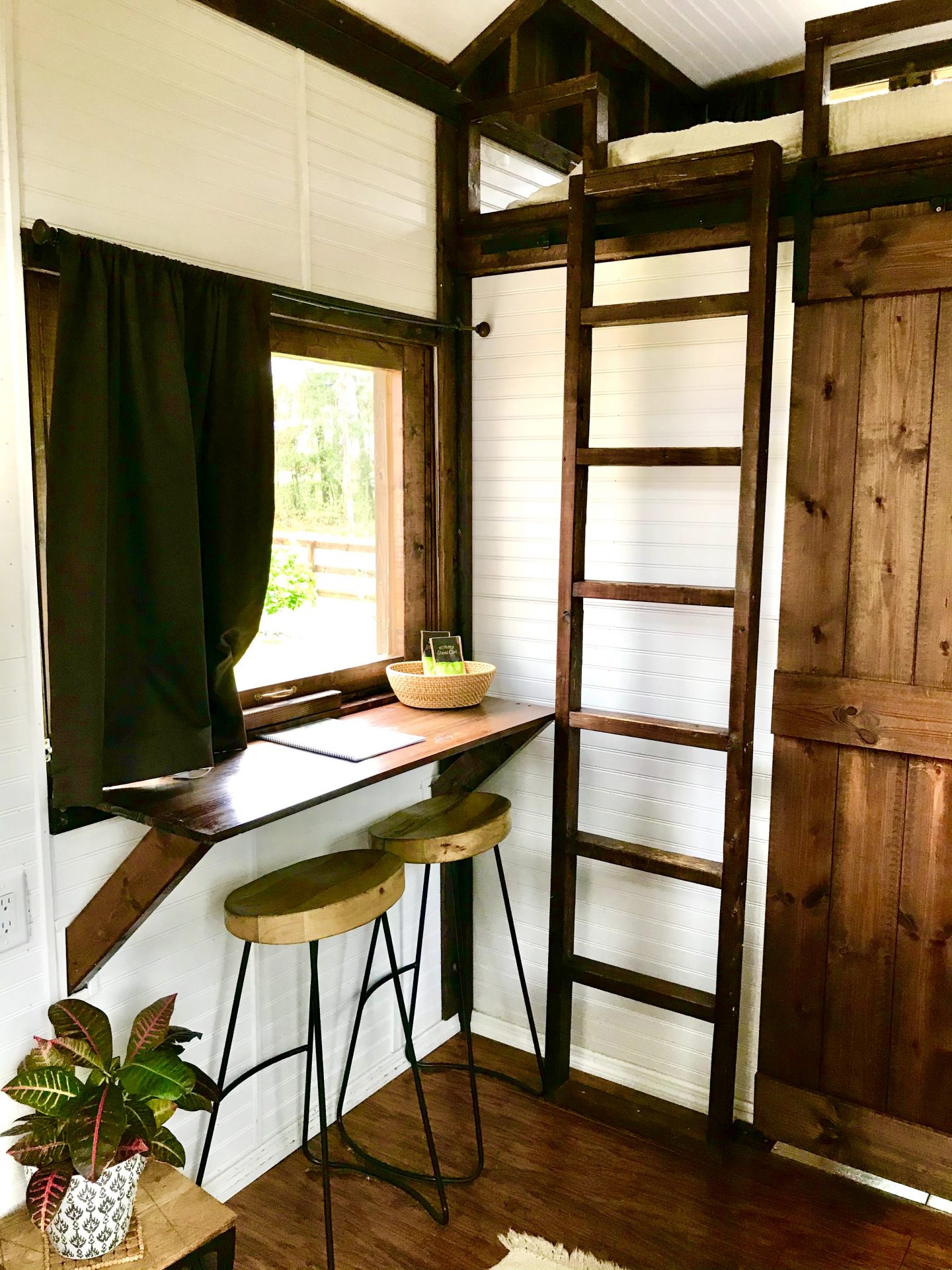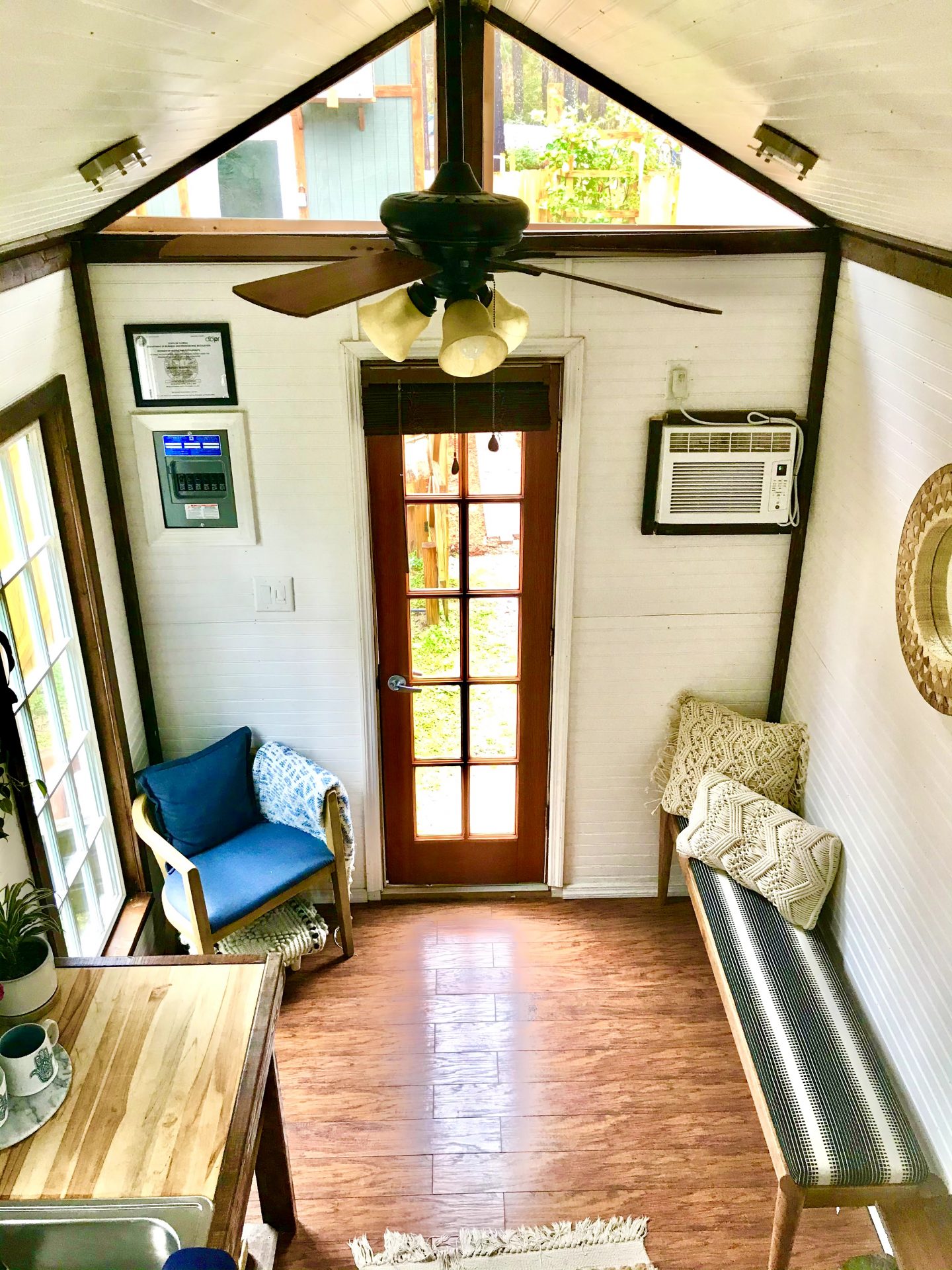 A couple other tiny house company Florida Airbnbs…….
The Raja Tiny House
The Raja Tiny House is right next door to the Shanti Tiny House and on Airbnb to stay in.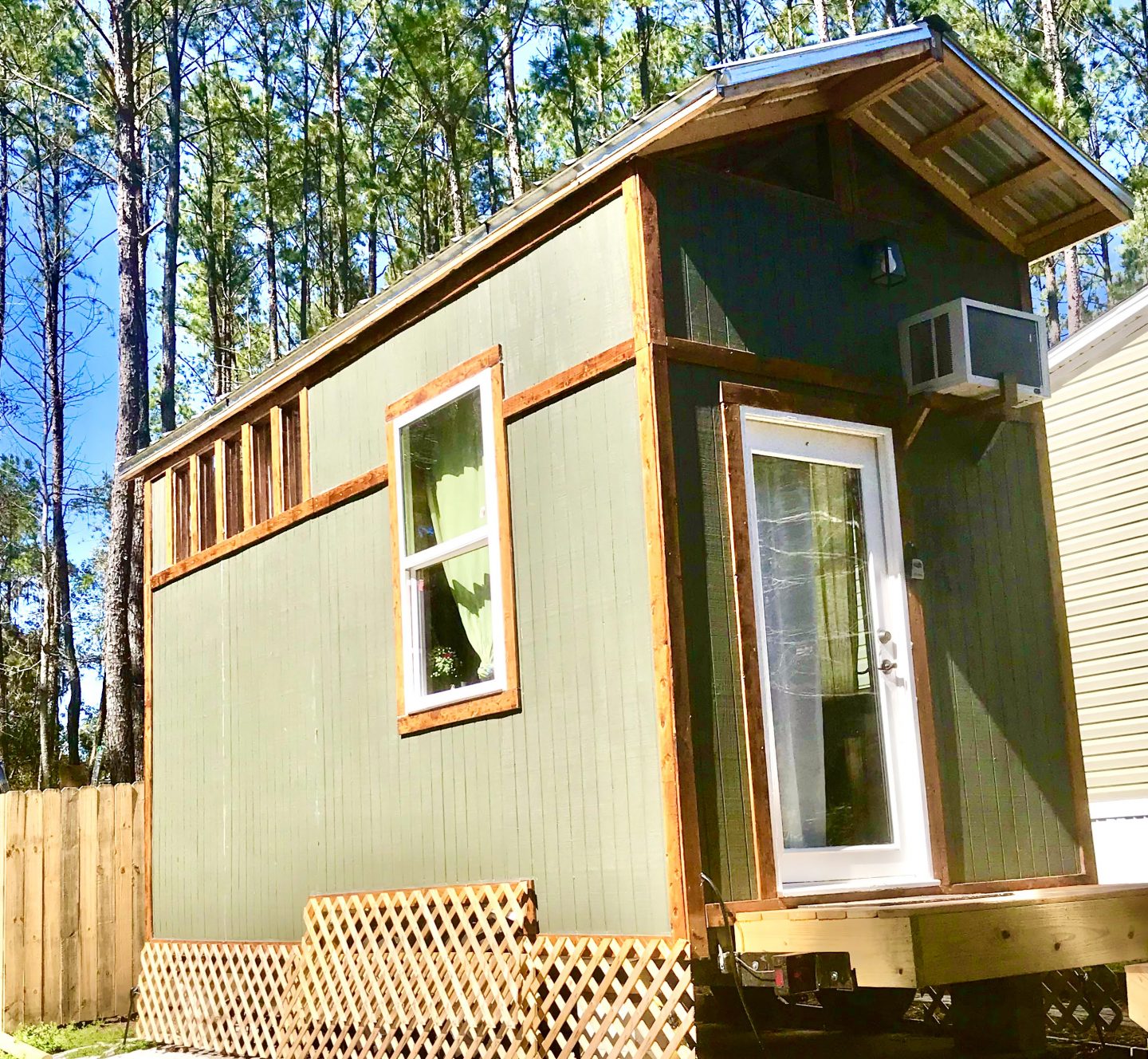 The Chai Tiny House
Adorable little Chai Tiny House is on a property with a bit more privacy.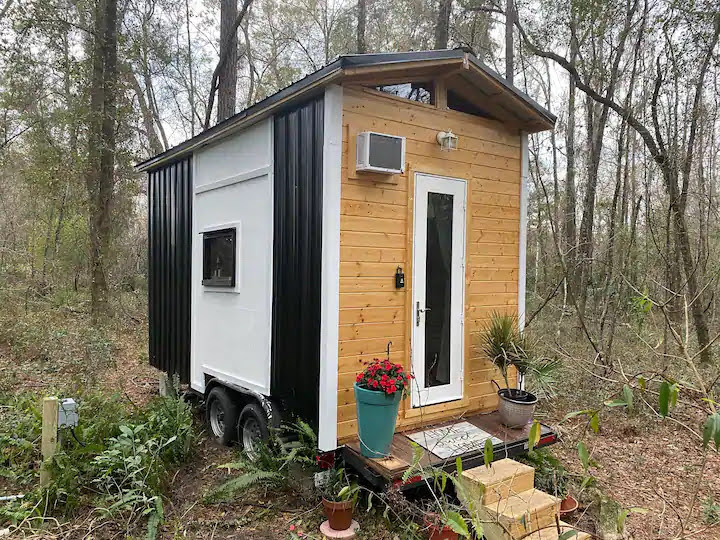 All the models featured in this post are available to build, with base prices starting at $26,000.
To learn more about the host and the tiny house company Florida SimplifyFurther find out more here.
Quick Fact: SimplifyFurther won the award for Best Tiny House Build at the November 2020 United Tiny House Festival in Florida.
Check out my blog post about a few other tiny houses to stay in Siesta Key, Florida!
Planning a trip to Florida? Pin it for later!