Have you ever taken a moment and pondered on how you can practice intentional living? I find myself at times reflecting on what that means. I've practiced intentional living in different areas of my life: through my close relationships, self-improvement, better eating habits, attempting the gym thing (uugghhh right?), volunteering to help others, choosing the greater good over loads of money in my career… The list goes on and on. For me it's probably more about spontaneity! Typically I'm a fairly organized, structured, schedule keeper. I plan things waaaaaaaayyy in advance. I LOVE my to-do lists. That was my idea of intentional living!!!!
Intentional Living Started with a Month Vacation
In July of 2015 I made a crazy, life-affirming decision. BAM!!!! A new experience of intentional living hit me. I had just started a new job, and one of the great perks is lots of time off — including a whole month in July! I hadn't planned anything because I didn't realize the time off would be that much and that soon! The first week or so I spent doing the usual things. I enjoyed time with my Bae (yep I'm attempting to be current), took a local little camping trip, cleaned, and — of course — organized the house for the millionth time (another "hobby" I'm obsessed with…)! About two weeks in, I began to think about what I really wanted to be doing with sooo much time left and a little stash of play money (I'm feeling the roll of eyes, maybe?) haha… I jumped on my phone. I Googled, and Googled some more, until Punta Cana magically appeared! Several AirBnB listings really caught my eye.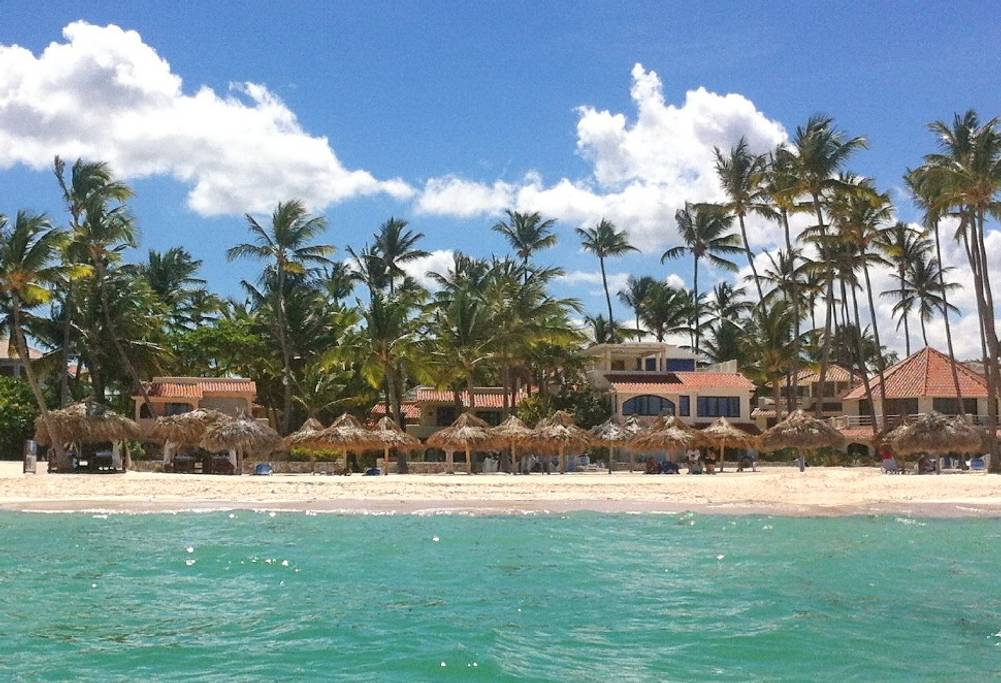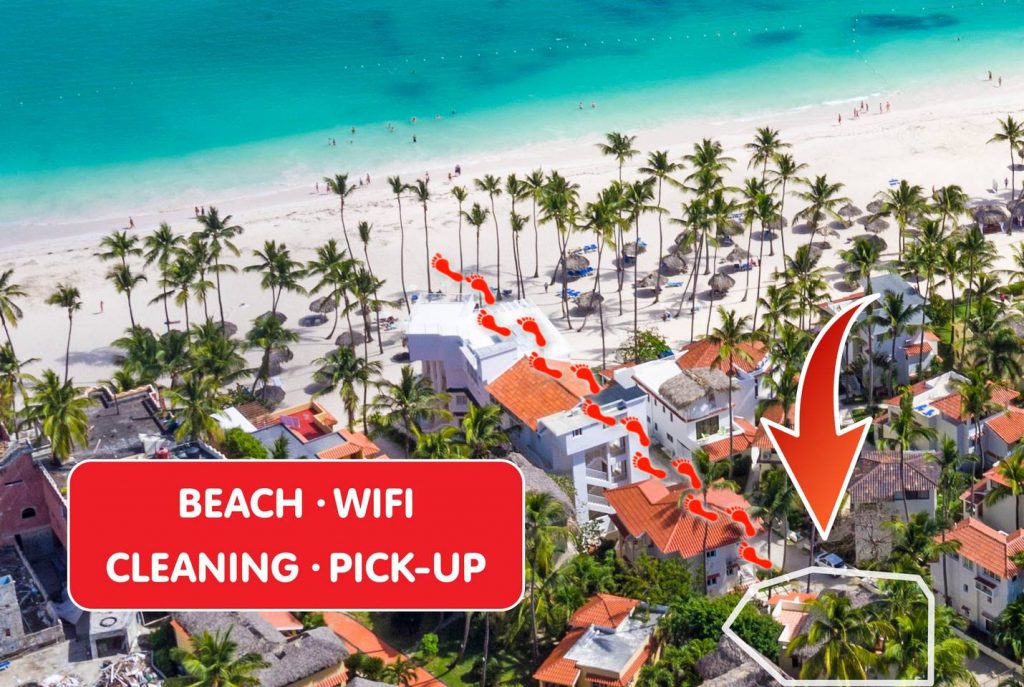 I was feeling relatively confident that this was a wise choice based on a prior AirBnb stay a couple of years ago in the Bay Area. I found this lovely looking Casita on Bavaro Beach. Normally, I would have given it serious thought and planned every little detail months in advance. Then, right when I'm ready to decide, I need an additional month to think about it. This time, I subjected my Bae to two days of intense interrogation. "Should I do this??" "Book it," he responded. "Is this crazy??" "Book it," he responded. "Are you sure??" "If I were you, I'd just do it," he responded. Ugh. The typical guy's response. I pulled the trigger and booked it! For me, it doesn't get any more spontaneous!
Off to The Dominican Republic
I booked the trip on Friday night, and my flight was for Monday night. Yep, I'm leaving in 3 days! What the HECK did i just do?!?! I already knew that my significant other couldn't go and it was definitely too short notice for anyone else. I was committed, and I kept reassuring myself, "This will be good. This is going to be great! A new life adventure and possibly a moment of self-growth!" My adventure began in Punta Cana right when I arrived on Tuesday morning. I walked outside of the terminal after going through customs and I saw a sea of people holding signs with the names of travelers arriving. I DON'T SEE MINE! WHERE IS MY SIGN?!? My heart skips a beat, but maybe they're on their way. I decided to have a seat on a bench and give it a minute and not have a meltdown of "Why??? Did I just do this!!!!" A few minutes later (that felt like forever) I hear my name in a great Spanish accent. "Alicia Thompson?" I look up and I see someone holding a sign with my name. Phew! We arrived at the Casita, and Ana, a really nice lady, checked me in. She oriented me with my adorable Casita, and I got settled.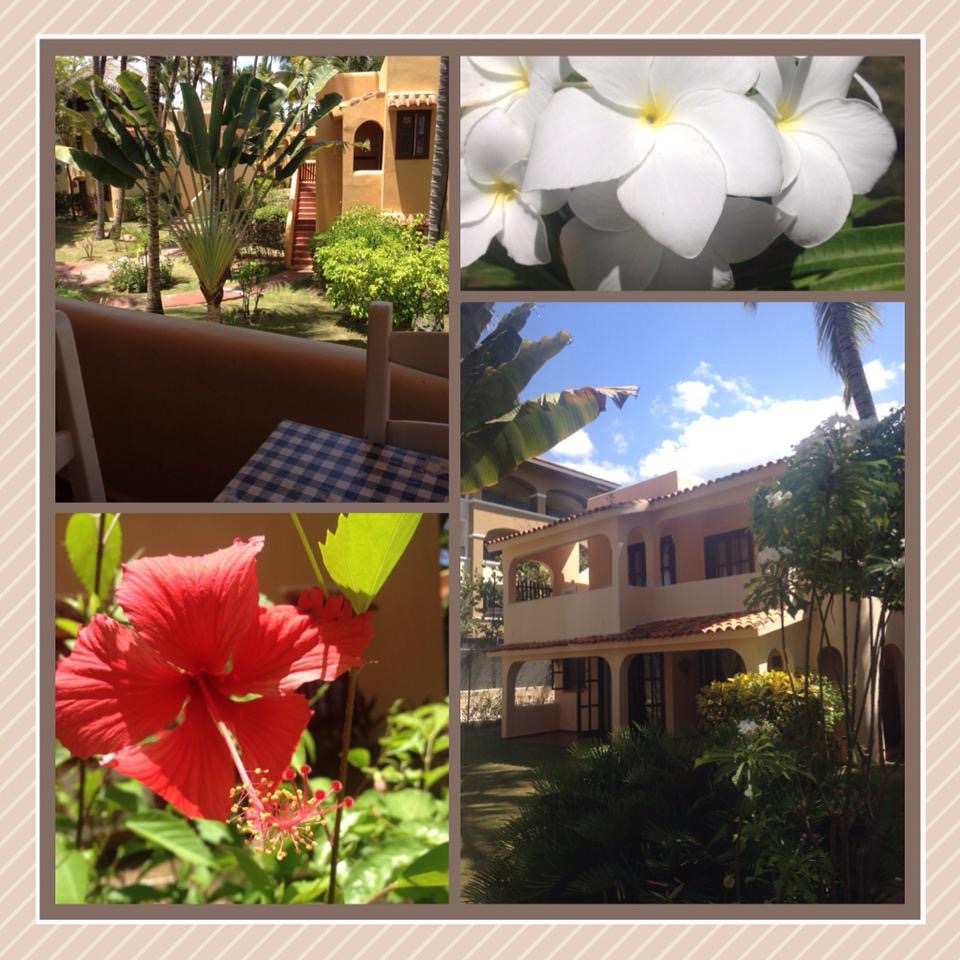 The Casita had a full kitchen and fridge because I planned to cook and not do the restaurant thing. Right at that moment, I was content with just me and my adorable Casita. But then, one thought kept crossing my mind. Where is the grocery store? How am I getting there? Did I know enough Spanish to get around? I felt like a gringa fish out of water.
*Disclaimer: as an airbnb associate I earn a commission when you book through my links with no additional charge to you, it simply helps me to continue to share my passion for travel and tiny houses with you!