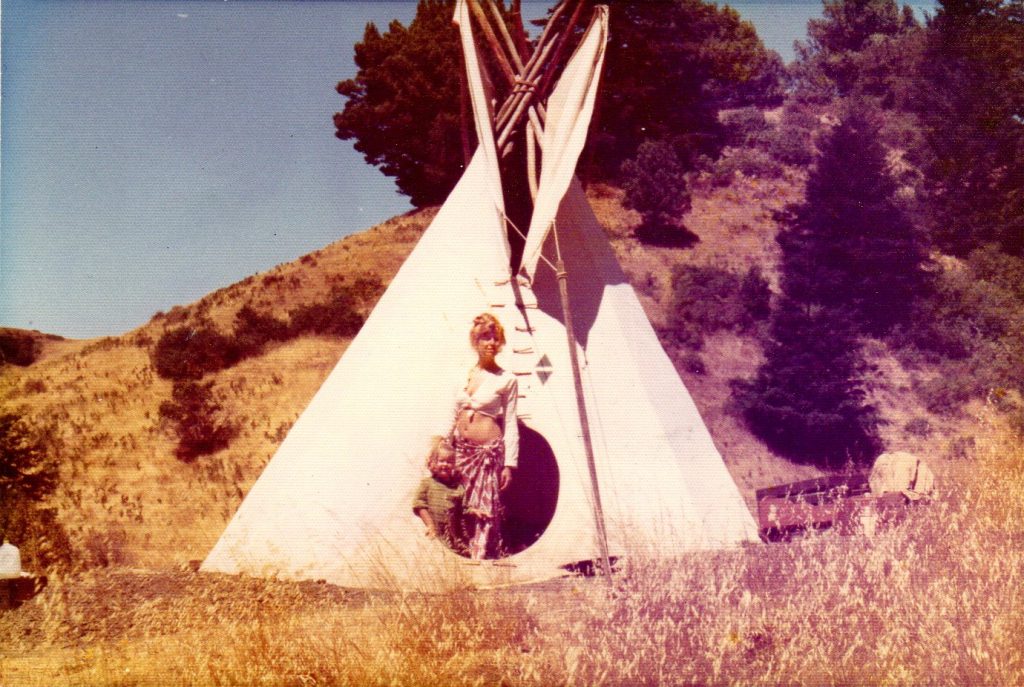 Many of us hit that moment where we reassess our lives, AKA a "midlife crisis" (no, I haven't bought a yellow corvette!). My solution? A tiny house! I may have hit that moment recently, realizing that I'm ready to live out this next chapter of my life with true intent. With this new concept of intent, I'm on a journey to discover what it truly means to live intentionally within our current culture of endless choices. Don't get me wrong. I'm well aware of how privileged I am and grateful for the life I have been granted. Living in a country that provides so many opportunities to live out the quintessential "American Dream" affords many experiences I would not have otherwise. But I also recognize this inner part of me that whispers every so often, "What do you really want from this life? What makes you feel truly alive?" After some recent internal reflection, I know that for me, traveling, discovering and just simply anticipating a new adventure is what makes me feel truly alive. I'm preparing myself for that coveted bucket list, and I'm ready to check it off!
My Tiny House Obsession
A few years ago, I came upon the Tiny House Movement. I somehow clicked on a link somewhere. Undoubtedly, it was probably on one of my lazy, daydreaming Sundays that took me to new places on the Internet. And so began this intense fascination with tiny homes… I clicked link after link. I watched the Rowdy Kittens YouTube Videos. I watched documentaries like TINY: A Story About Living Small and Small is Beautiful, and I discovered Tiny House Nation (haven't we all???). As a result, my friends endured my need to talk about tiny living. I realized I was a bit obsessed when my friends started sharing links and different media about tiny houses to my Facebook. I'm willing to admit that I may have a problem. But by all estimation, I think it's a pretty good problem to have!
A Tiny House of My Own
Through the years, I have been collecting examples of the type of tiny house I would like to build one day. I have family in the construction business, so I definitely will have support when I decide to fully commit to this. Two things hold me back at the moment: 1) finances; 2) where the heck do I park a tiny house? I know eventually I will get there. I'm leaving it up to the universe to help bring it all together when the time is right. The dream is to live in a tiny house, ultimately giving me a platform to travel the world!
My First Tiny House
Maybe my fascination with tiny houses started from those early days of literally living in a tipi??? Yes you guessed it. I'm the love child of a hippie couple that crossed paths at a health food co-op called Campo Lindo in San Anselmo, CA.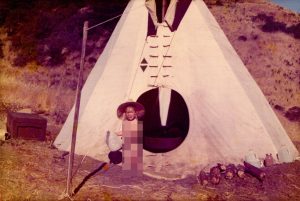 My mom, a beautiful, captivating redhead, caught the eye of my loving, humble dad, who traveled from Chile to check out the hippie scene in Marin County in the early 1970's. My mom left her life in Chicago, catching a ride in a VW bus to live the California hippie life!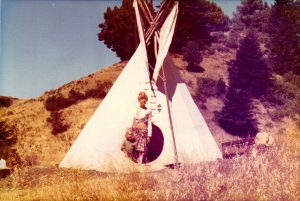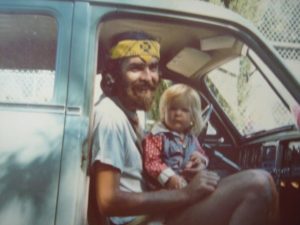 As the universe has it's strange way of bringing paths together — Voila! Here I am — Alicia Fuerte Braun! I was named after my mom's favorite cat at the time, Alice (Alicia of course is my beautiful name inspired by my Chilean background). I like to believe Fuerte (meaning "strong") is the inner part that provides me the strength and perseverance that carries me throughout my life. My maiden name comes from a long line of the Braun family who migrated from Europe in the mid-1800's to the Southern most region of Chile known as Punta Arenas. Phew….okay you are caught up on my life story, haha.
Now Back to This Tiny House Thing
I intend to combine these different concepts of living tiny, to travel is to live, eco-conscious choices, and living intentionally. I'm on my own personal journey to discover what that means for me and this next chapter of my life. I'm starting with my passion for travel and discovering where all the tiny houses exist in the world! I figured the next best thing is to "test drive" what it actually feels like to live tiny.