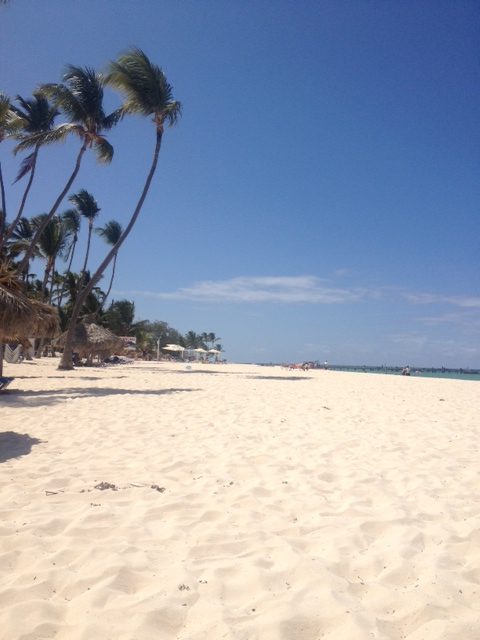 I'm so happy you came back! In case you missed it, here's part one. So as I was saying, I knew I would have to figure out how I was going to eat for the next 5 days (first world problems), but my inner "Fuerte" was going to help me. The basic Spanish I knew would hopefully get me by. My cautious nature triggered a great deal of nervous energy at first. I kept it in check by repeating to myself, "Hey, you put it out to the universe that you wanted to be more spontaneous, and you wanted to do this alone! You wanted to travel more, so figure it out, girl!"
Intentional Living's Hard on an Empty Stomach
Luckily, there was a restaurant right next to the Casita: BaliCana, a great, poolside Buddha-inspired Thai restaurant to fill my tummy while I figured out my plan of action and got my bearings.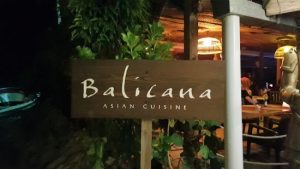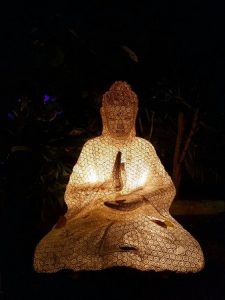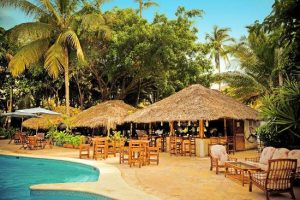 25 Steps to the Beach
With a tummy full of food, it's time for the beach of course! I threw on my bathing suit, and walked these super gringa white legs on an amazing path straight ahead of my little Casita. The listing said it's 25 ft from the beach.  I counted it… they were right.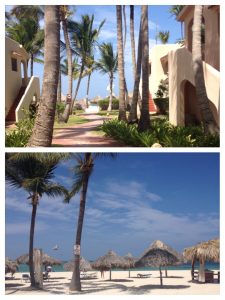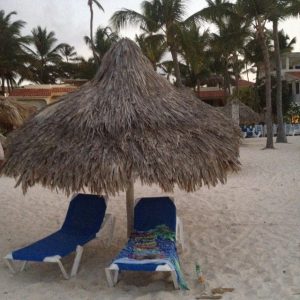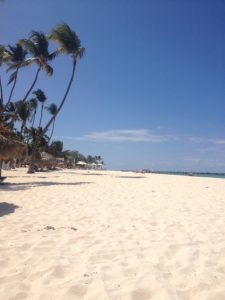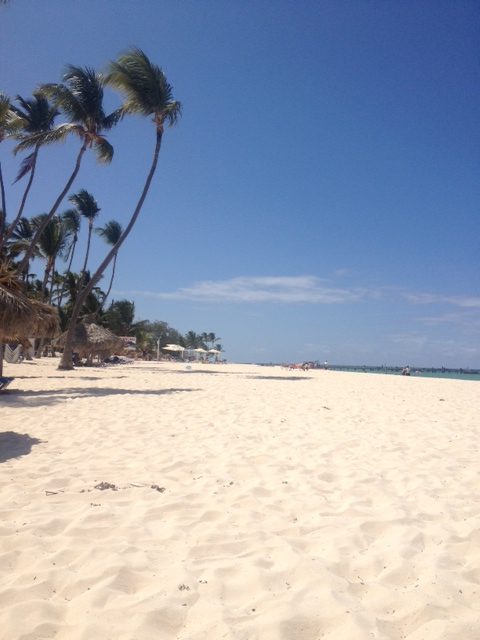 My spot for the next 5 days…
Ahhh, I've arrived. I felt an immense feeling of holy crap I REALLY am here! Just a few days before, I was looking online at pictures of the gorgeous white sandy beaches with turquoise water waves lapping up. Now here I am ALONE, in a foreign country, and IT'S REAL. I had a dream and made it happen.
Back at the Casita
That night I had my leftovers from lunch; I wasn't quite ready to figure how I was getting to the grocery store. I knew I was putting it off. I enjoyed my rooftop veranda listening to the palms sway in the light tropical breeze. The moon was a perfect bright white crescent; all was good. I actually had wireless Internet at the Casita. No cell service but I was able to communicate with Ana and my Bae via What's App, so I didn't feel 100% alone. I go inside around 8, lock the door with a lock. No deadbolt, though. It's all tourists around. I'll be fine! This certainly increased my nervousness of being alone at night in a foreign country, but I was still going to keep going.
Maybe Intentional Living's a Bad Idea?
I am suddenly awakened by a huge tropical storm! OMG! I've never experienced THIS before. This was not part of the intentional living plan. Ummm well, the electricity goes out, pitch dark, everywhere! And I have noooo idea when this storm is ending! I have no cell, no landline, no internet. There is no front desk! I realized I had no idea how to access emergency services! I figured Ana lived somewhere in town but I had no idea where — no way to contact her, and I wasn't about to walk around this place to figure it out in a tropical storm in the dark! Yep, I'm panicking! Pacing back and forth in the Casita; my inner voice was really yelling at me now. "What DID you DO to us?!?" The storm ended sometime after midnight, and the power comes back on. I jump back on What's App. Luckily the Bae is still awake back in California! I level out, but I got absolutely no sleep that night. Not the best way to start a trip that was testing soooo many areas of my comfort levels, but when the sun started to rise the next morning, I felt relief. It's a new day, the sun is shining, I am safe, and the inner Fuerte kicked into gear.
Plan of Action
I found this restaurant on the beach for breakfast, the view of the beach gave inspiration to put my plan of intentional living into action.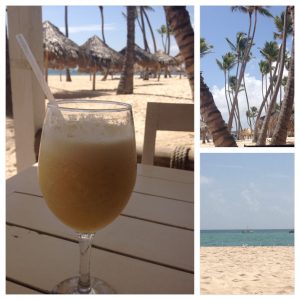 I contacted Ana to ask how to order a taxi, and she sent me this great driver named Sandy. Through my broken Spanish, he actually understood that I needed to buy groceries, get cash, and buy a reloadable cellphone. He was super helpful: he walked me to the ATM, sat in the grocery store, and helped me get a cellphone at one of those little kiosks in the grocery store. I believed that the universe was trying to push me along in this experience to let me know, "Hey, we sent a tropical storm to see if you're actually going to grow from this!" Then they sent me Sandy. Back at the Casita, I got settled again, and I was ready to truly enjoy the rest of my vacation.