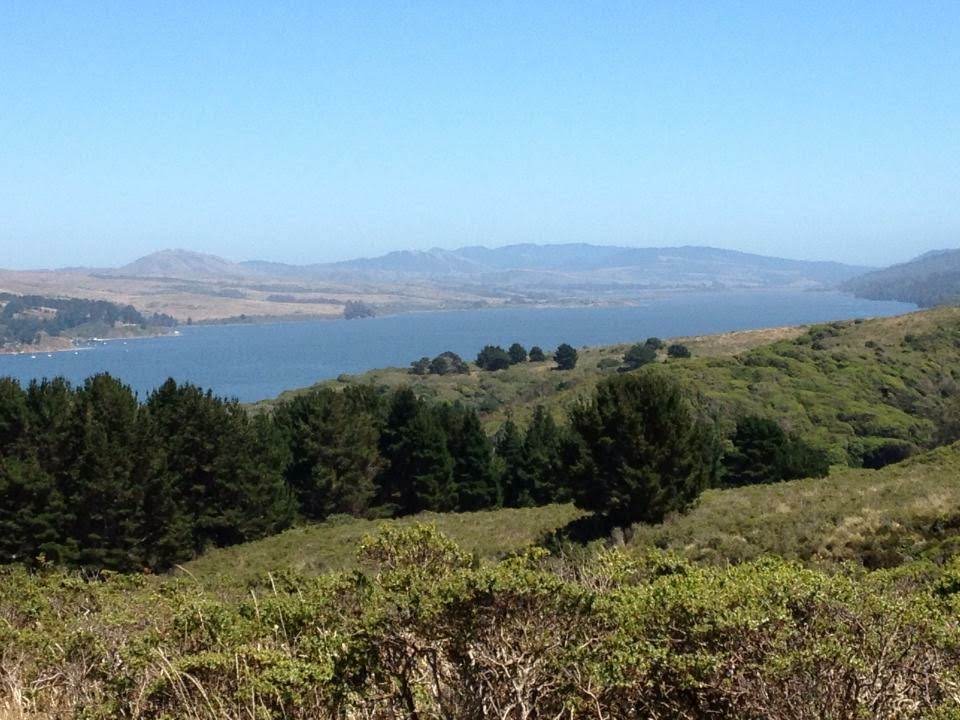 Welcome Back to read about my most memorable travel experience! As part of my tiny adventures I'm also researching local plant-based restaurants, unique local products, and budget-friendly activities to do while staying in the area. Hopefully you enjoyed my first Tiny House"test drive" in San Rafael,CA If you're looking for the most memorable travel experience accommodation, stay in Marin County, California! This property has some wonderful features that offers a little fun as well as a relaxing evening under the stars. The Tiny House interior space was planned well, a futon couch served as both the "living room" and the "bedroom". All of the linens are stored underneath the couch in a zippered compartment. So yes, you do have to do a little work to get the bed ready for the evening, but like I said, it does offer a little fun and adventure. If you were to compare this stay to a hotel, it offers the same experience as far as a small refrigerator, a coffee maker, wine bottle opener, a TV with access to Netflix, etc., and Amazon Dot to enjoy music etc., towels, and guides to local attractions. The fun I refer to is the simple curtain that separates the bathroom from everything else, and then of course the outdoor shower. I didn't end up using the shower because we stayed for one night, but it was very well done, with plenty of privacy. The gem of this stay is the outdoor hot tub that offers an evening of pure relaxation and stargazing.
As well as a relaxing soak in the tub, there is a comfy sitting area surrounding a fire-pit, perfect for S'mores!
My most memorable travel experience discovering a beautiful bike trail in Marin County, Ca
I tend to be a bit of an adventurer, certainly not over the top excursions, but I do find myself curious about what the surrounding area has to offer as far as trails, vistas and outdoor points of interest. Marin County is full of amazing outdoor points of interest! Here are my favorites: Marshall Beach Bike Trail This beach is by far my most memorable travel experience in Marin County. As part of my personal growth I wanted to go outside of my comfort zone and discover activities that I could enjoy on my own. I had purchased a guidebook: Easy Biking in Northern California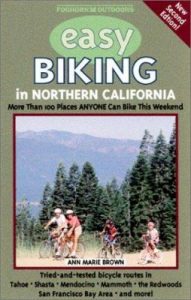 I picked a bike trail that matched up with my skill level (moderate), packed the car and headed out on my solo adventure! To give you perspective on why this was my most memorable travel experience, I don't typically go out in the middle of nowhere, in a completely unfamiliar setting, AND feel motivated to do it alone. I tend to have a side of me that has this feeling of being vulnerable in a new experience. So, if you were inside of my head at the beginning of the trail, you would have heard me asking myself "Is this safe, being out here alone?", "What if something happens!" "As a female, you probably shouldn't be doing something like this alone!" As I'm riding I'm trying to quiet my mind by distracting myself with expansive vistas that overlook Tomales Bay.
I headed down the trail, and was greeted by an older woman (I'm guessing 70's) who was headed back up the trail. I asked her politely how much further down the trail was Marshall Beach and she gave me an encouraging "You are almost there!" After that brief, but life affirming moment, the chatter in my head disappeared, and I felt this amazing calm reassurance come over me as I replied "Thank you!" , and continued down this hill. Right then I realized that something greater than I know gave me a sign to say "If this woman is out here alone today, so can you!" The funny thing is before I crossed paths with this lady, I never saw anyone on the trail nor after my bike ride. So for me this became a defining shift in how I approached most new experiences after this. Maybe for most of you reading this, it may seem insignificant but for me I knew that this was my own personal affirmation that I needed to be reminded, that as we confront our personal vulnerabilities and step outside of that comfort zone, that it's actually a valuable lesson gifted to us. To find this amazing trail head, take Hwy 101, take the Sir Frances Drake Blvd. Exit, toward San Anslemo, and drive to the town of Olema, turn right on Hwy 1, left on Bear Valley Rd. This joins with St.Francis Drake Highway, then take a right on Pierce Point Rd. Turn right on Duck Cove/Marshall Beach Rd. The road becomes gravel, stay to the left at the fork in the road. Park in the parking area, not blocking the cattle gates. You will be riding through cattle fields, so enjoy the views of sweet cows and beautiful grassy fields on this ride. The trail heads down the hill towards the beach on a wide dirt road.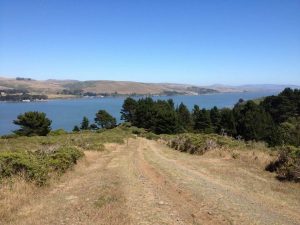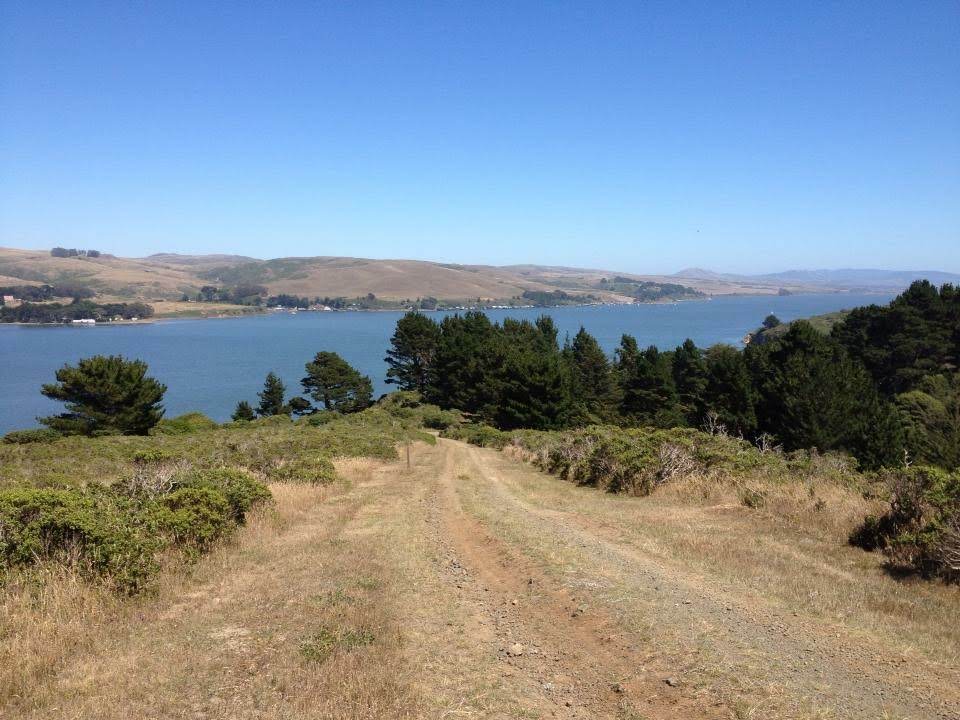 Make sure to stop for some amazing vista pictures of Tomales Bay! I found a shady, secluded part of the beach, parked my bike, got out my picnic lunch, and simply enjoyed the views and felt immensely proud of myself!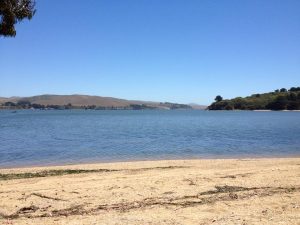 As I was laying back enjoying the warm sun and crystal blue water of Tomales Bay, I noticed a few tents down the other end of the beach. And was curious how these people where able to access this beach, since you can't drive a car down the trail, and there were no other access roads to this secluded beach, it left me curious on how to actually camp at this beach.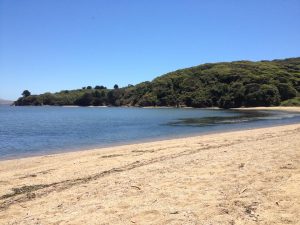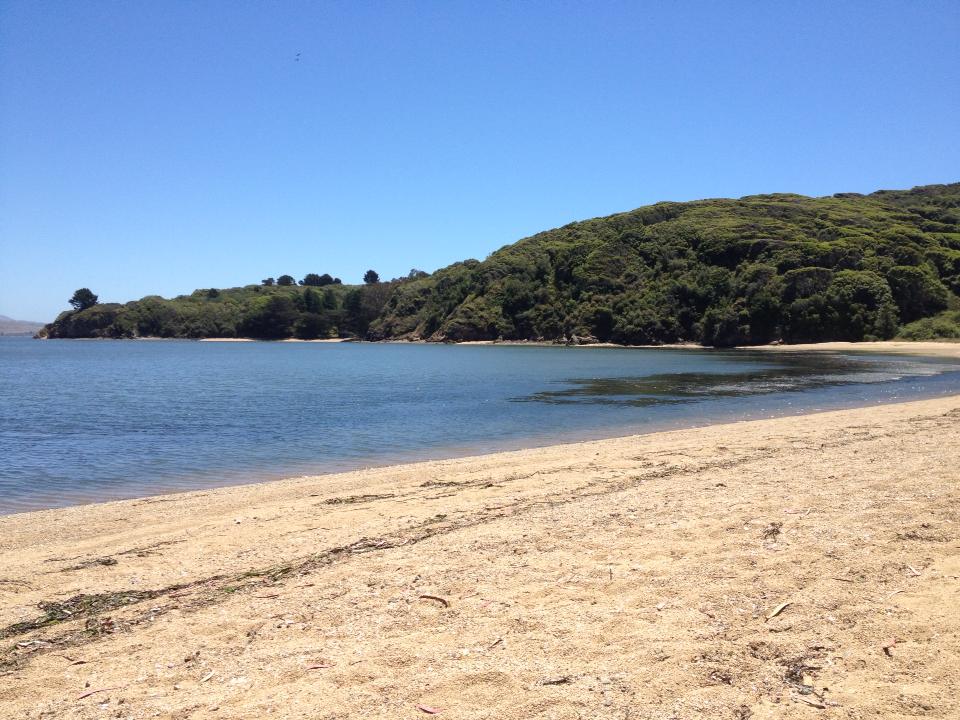 When I arrived back home I did some research and discovered that you can make reservations with local kayak rental companies in the area. So a few months later I chose Blue Waters Kayaking, mainly because they offer many types of kayak tours, as well as a bio-luminescence tour.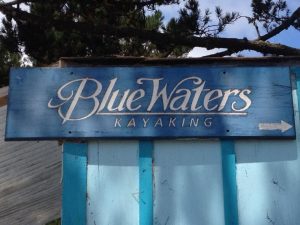 What is a bio-luminescence you ask? Bio-luminescence is the production and emission of light by a living organism. The light emitted by a bio-luminescent organism is produced by energy released from chemical reactions occurring inside (or ejected by) the organism. (Credit:NOAA)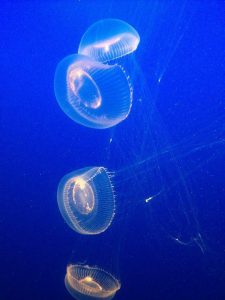 Okay so that was your science lesson for today! To paddle a kayak through the Tomales Bay, and witness bio-luminescence at night was by far the most memorable travel experience, encountering this type of natural phenomenon!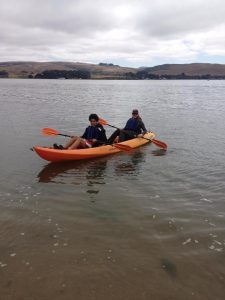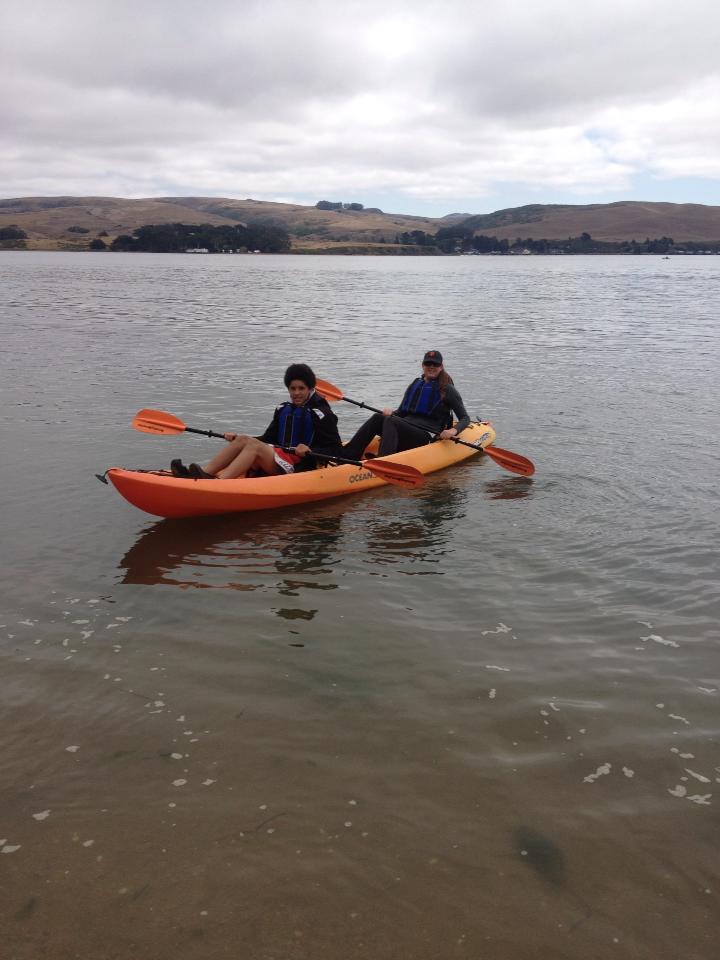 On this trip I had to bring my son along, to experience this once in a lifetime science lesson adventure! Blue Waters kayaking takes care of all the camping reservations, provides a motorboat service of transporting all you camping gear over to the secluded Marshall Beach on the other side of Tomales Bay. We stayed for two nights, and one of those nights we booked the bio-luminescence tour. Make sure to check their calendar, because they only hold these tours on nights when there is no moon! I can't even explain how amazing an experience it was to paddle at night through glowing water, I felt like a kid again splashing the water to watch the ripples glow, and stingrays and the fish dart through the water like flashes of lightning bolts.
I would have to say this would qualify as a bucket list: most memorable travel experience!
Muir Woods is located on the coastal range north of San Francisco California. A National Monument named after John Muir, a passionate nature conservationist. His passion in life was to preserve nature for future generations to enjoy these majestic forests throughout Northern California.
There is a new reservation system in place to address the rising parking issues, reservations are now required to visit Muir Woods National Park.
Or another option to book your trip to Muir Woods, visit GoMuirWoods.com or call 1-800-410-2419.
Consisting of 6 miles of trails winding through Redwood forests and vistas of the Pacific Ocean, visitors can enjoy trails that cater to all hiking levels. The boardwalk is a relaxing stroll through the majestic Redwoods. Or for more adventurous hikers, taking the Dipsea Trail takes you from the dense forest below to the expansive ocean views at the top points of the trail.
Mt. Tamalpais Towering over Marin County is the majestic Mt. Tamalpais, the highest point on the Marin coastal hills, measuring 2,571 feet high. The name Tamalpais was given to this coastal mountain by early Spanish settlers who joined the native Miwok Indian word "tamal", meaning coast or bay with the word "pais" meaning mountain.
Offering 100 miles of trails, Mt. Tam is a destination for hikers, mountain bikers and visitors who come to capture a breathtaking view of San Francisco . My favorite trail is taking Dipsea trail from Mt. Tam to Stinson Beach, winding down from the top of Mt. Tam park down to the sandy beach.
Point Reyes Light House The Lighthouse Visitor Center is located forty-five minutes west of Bear Valley on the Point Reyes Headlands, at the end of Sir Francis Drake Boulevard. The Lighthouse Visitor Center offers exhibits on the historic Point Reyes Lighthouse, as well as on whales, seals and sea lions, and birds.
Drakes Beach
Contains exhibits that display the history of maritime exploration, marine fossils, and marine habitats.
Stinson Beach Off of Hwy 1, near San Francisco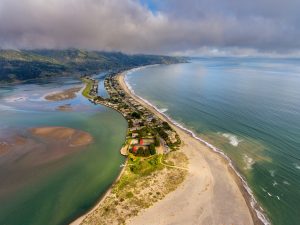 Limantour Beach Near the town of Olema, take Sir Francis Drake Blvd, continue left, then turn left onto Bear Valley Rd. then right onto Limantour Rd. which takes you straight to the parking lot for Limantour Beach.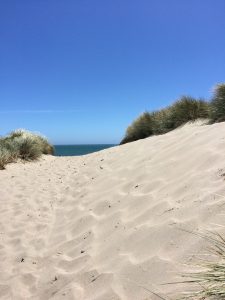 Lucas Valley Nature Preserve 1271 acres were set aside for the preservation of wildlife and access to many nature trails. To access the Big Rock Trail located in the Lucas Valley Nature Preserve, take the Hwy 101 Lucas Valley Exit, head west, 5 1/2 miles.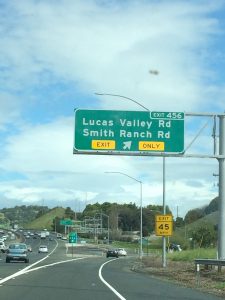 The drive itself, in early spring offers beautiful green hills, and an abundance of waterfalls and rain run-off after a rainstorm.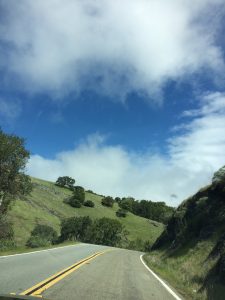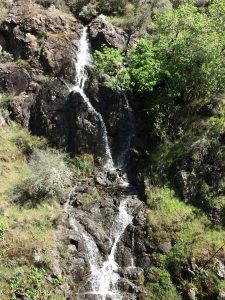 It just so happens that Lucas Films is right off the road, so any Star Wars fans would enjoy a quick drive to be near where the magic happens.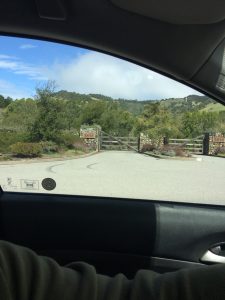 and on the right you can't miss the huge Big Rock on the side of the road!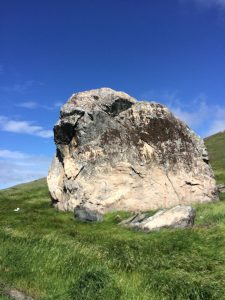 Park on the opposite side of the road, walk back across the road, and the trail is a few feet down below the Big Rock. You will find the trail head as you come down the hill to your left.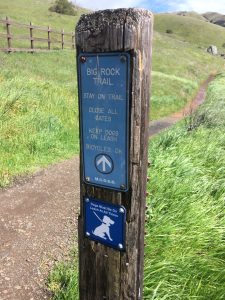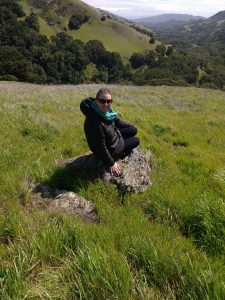 I didn't end up walking the whole trail, but it was enough for me to find my favorite spots and simply enjoy the vistas along the trail. To continue your Star Wars adventure, fans can then head out to the Town of San Anselmo and take some sage advice from our wise old friend Yoda! San Anselmo Enjoy a stroll through the charming town of San Anselmo (my birthplace), shameless plug…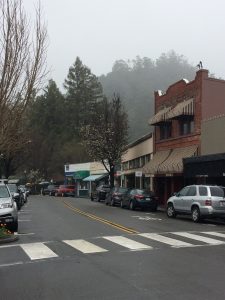 Imagination Park 541 San Anselmo Ave, San Anselmo, CA You can find Yoda, along with the only statue of Indiana Jones right in the middle of San Anselmo.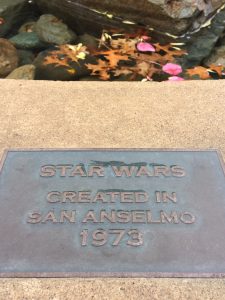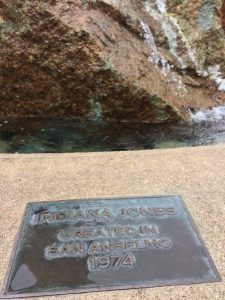 Quotes have always been a way for me to tap into that common experience we all have that makes us human. I believe we all want to strive for our best selves, and these two quotes I feel tie into this trip so beautifully, about believing in yourself and just doing it and then sharing those experiences with others to uplift, and become their better selves as well!
My most memorable travel experience, indulging in plant-based restaurants in Marin County, Ca
Part of my intentional living plan is eating a mostly plant based diet, however I can't seem to give up eggs and cheese! So like everything we make compromises, right? As I'm traveling I want to make sure I'm taking care of my body along the way as well. I discovered some great all-vegan restaurants and places that had plant-based options on their menu. Sol Food Puerto Rican Cuisine Sof Food gets my most memorable travel experience favorite pick! Not only is her food amazing, but you have to check out her website, it is the most creative website I have ever seen! (Note: the website works better on a desktop versus a mobile phone)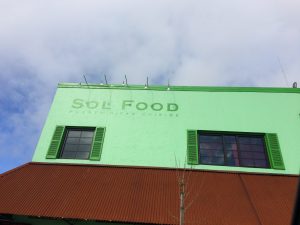 A vibrant immersion into the life of a Puerto Rican, is what you will walk with, after sampling this restaurant's authentic cuisine.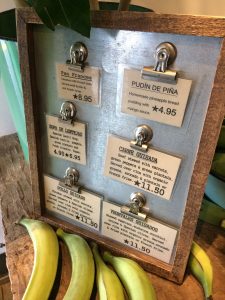 Dishes range from Pan Frances, Sopa de Lentejas, Pollo Guisada, Carne Guisada,Vegetales Guisados. Check out Sol Food website for more menu options.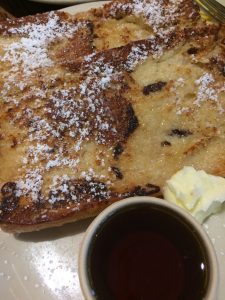 Since I'm following a plant-based diet, I chose the Pan Frances, a coconut milk French Toast. You have to try it! What a healthy way to use coconut milk to replace the dairy! I also had the Sopa de Lentejas, Spanish Lentil Soup, lentils, pumpkin, green plantain, fresh cilantro (Vegan) I usually don't have this type of meal for breakfast but it really hit the spot!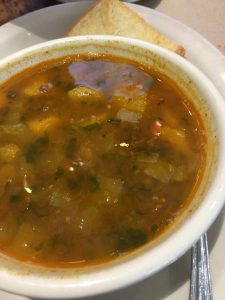 Sol Food has a brightly colored and whimsically decorated interior that captures the owners' childhood moments as well as her favorite parts of Puerto Rico that she shares with visitors.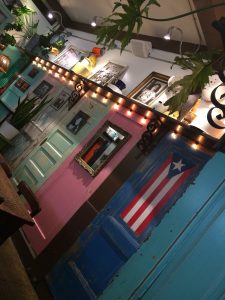 Sol Food also has a donation matching program raising money for the still afflicted American citizens of Puerto Rico. You can either make a donation with your server or click on the link above and donate online through one of their trusted charities.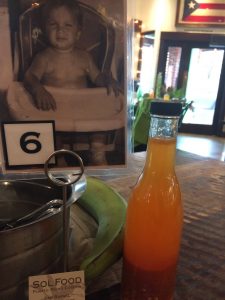 Cafe del Soul A restaurant that offers fun catchy menu options, such as, Crazy for Quinoa.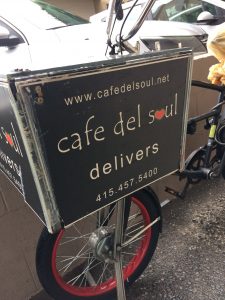 I had the Quinoa Cilantro, feta cheese, quinoa, tossed in house-made cilantro dressing, topped with avocado!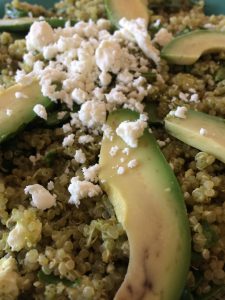 Another great pick is Quinoa Chipotle, spinach, quinoa, black beans, tomato, tofu, tossed in a house-made chipotle dressing, topped with avocado!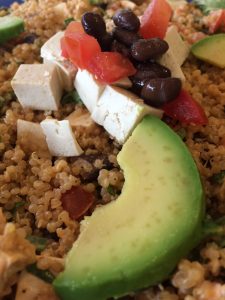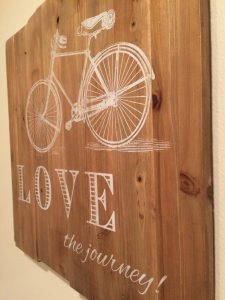 Veggie Grill An all Vegan chain restaurant, mainly in the Bay Area and Southern California, offers amazing menu options that had me craving more! This particular location is Corte Madera, Ca, a few miles south of where I was staying in San Rafael, well worth the drive!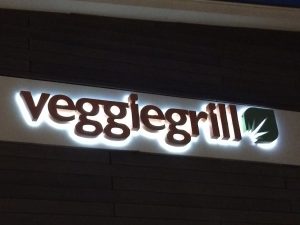 I love the motto that the store carries, "At our place, we think that each season is a reason to create fresh, and new ways to bring people together" Each Season they have a new menu to choose from….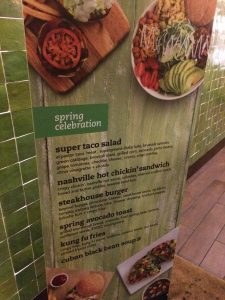 For a starter, I had the Seitan "Buffalo Wings" with house-made Vegan Ranch Dip. I was amazed at how utterly delicious these wings were, watch out Buffalo Wild Wings!!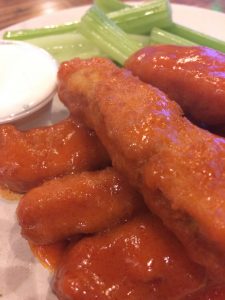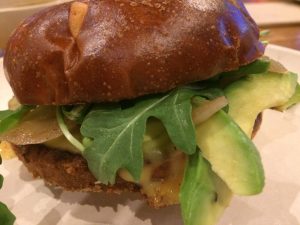 Two great "burger" options are the Lucky Star, made with a Grilled Beyond Burger TM, smoked gouda 'cheese', balsamic onions, blue cheese sauce, arugula, sriracha ketchup, on a pretzel bun. As well as the Steak House Burger, a Beyond Burger Patty, with provolone 'cheese' steakhouse sauce, vegan bacon, tomato, iceburg lettuce, blue 'cheese' dressing, cracked pepper, on a brioche bun. They have great sides, I choose a black bean soup and roasted broccoli. Just simply amazing flavors and you feel satisfied and healthy after you leave!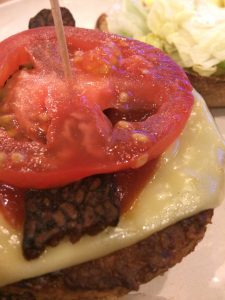 Lotus Chaat Spices and Cafe I stopped in here to pick up a few spices I needed for recipes I was making later in the week.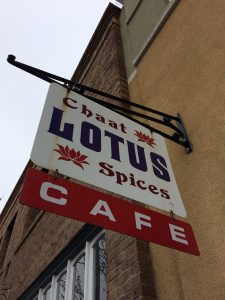 There is a Indian store right inside that offers many options for spices and traditional Indian dishes that you can make at home! I didn't actually eat there but here are the other locations throughout the Bay Area: Lotus Cuisine of India is another restaurant as well with so many plant-based options! Cafe Lotus Fairfax Lotus San Francisco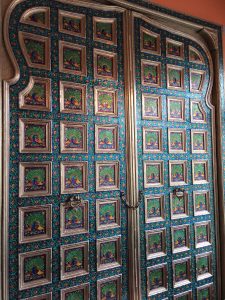 I figure part of traveling is living in the moment and indulging in the sweetness of life. So I had to find the treats that Marin County, Ca had to offer to satisfy my sweet tooth! As the saying goes "We only live once"! Sugar Located right on the main street of San Anselmo is an adorable boutique candy shop, sure to cure that sweet tooth!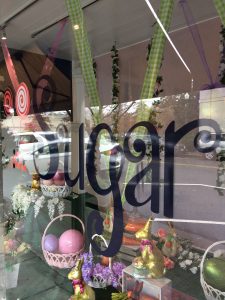 They feature local chocolate makers from surrounding areas, like Berkley, Ca. Coracao creates organic chocolate, handcrafted with coconut sugar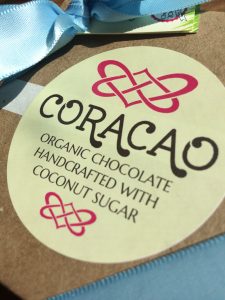 Teeny Cakes Located in Novato, Ca., comes up with fun names for they teeny tiny cupcakes. I chose the Hummingbird, a banana, pineapple, pecan, cupcake with cream cheese frosting!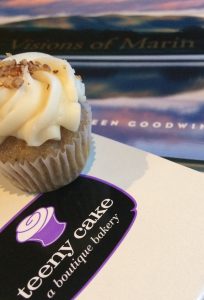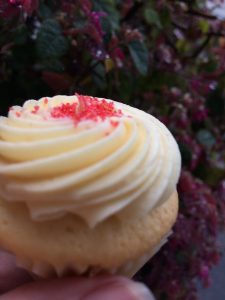 Sol Food Head back to Sol Food for their Pineapple bread pudding topped with sweet mango sauce! You won't be disappointed! I love all things mango so I had to have this!
Brazil Marin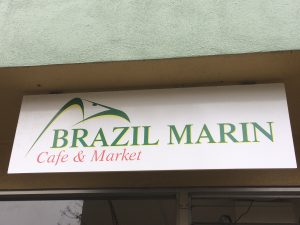 A little cafe that offers traditional Brazilian foods and treats. I love my wafer cookies, and these coconut ones hit the spot, washed down with a mango smoothie!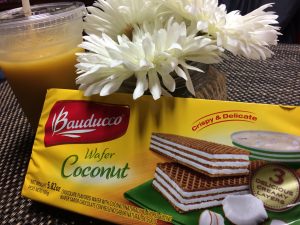 Head back for some of my favorite yummy drinks…..
Cafe del Soul They have wonderful organic made to order smoothie/juice names that can match whatever mood your in at the moment….. I had to have the "Compassion", made with fresh organic carrot, celery, apple, kale, and ginger.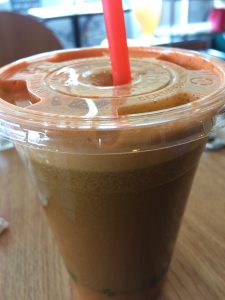 Sol Food
My most memorable travel experience shopping local in Marin County,Ca
Blue Moon Comics A great place to browse and feel like a kid again, reminiscing over old comic characters….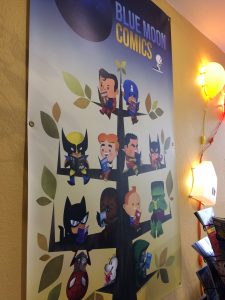 Gathering Thyme A local, all women-owned, shop filled with organically made tea, and natural health/wellness products.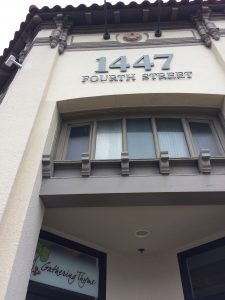 Offering educational classes to the local community, ranging from Herb Walks, that teach about different medicinal and edible plants that grow in the surrounding area.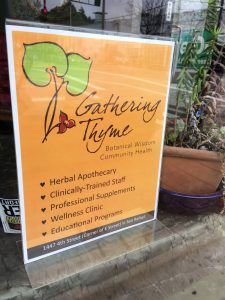 I chose an herbal tea, to help with digestion and sleep.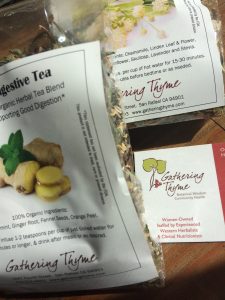 I of course had to bring home this little guy from Booda Butter!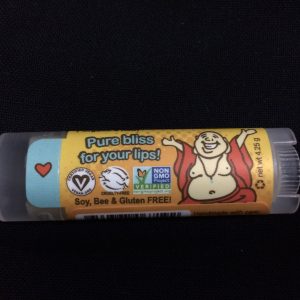 Sol Food Right beside the restaurant is a to go counter with the owners own special blend of dressings, hot sauces, and fun souvenirs. You can also get a few items on line, just click on Menu, and then click on the Bodega/Catering image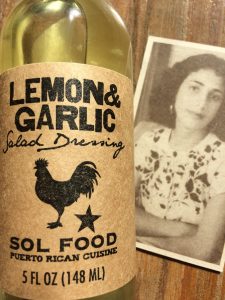 Routes Gallery is an enchanting, and massive collection of Buddha's of all shapes, and sizes.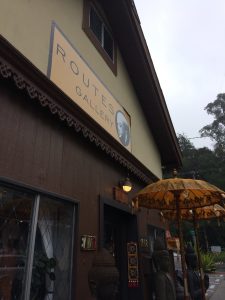 You could literally spend hours meandering through the garden, reading carefully placed quotes and enjoying the extensive displays of Buddha's inside and outside of the gallery.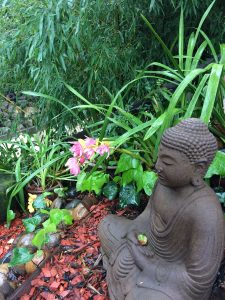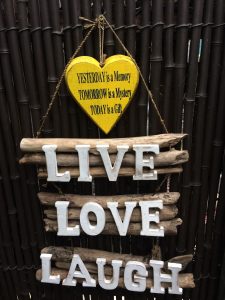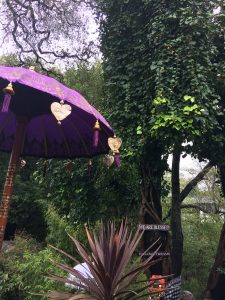 Marin County Farmer's Market 3501 Civic Center Dr, San Rafael, CA Held every Sunday and Thursday, a farmer's market is a great way to learn about local produce, handcrafts, and specialty foods from small businesses in the surrounding area of Northern California.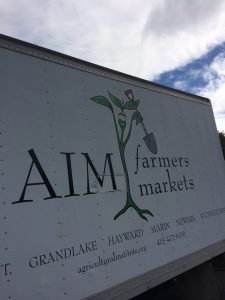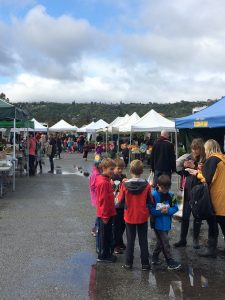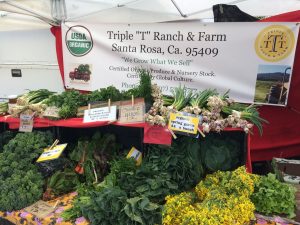 Discovered this amazing cheese crafted by Stepladder Creamery from Cambria, California. They call it a bloomy rind triple creme cow's milk cheese. The one thing I can't give up is cheese!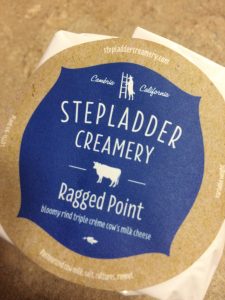 I found myself trying to capture the rainbow of colors in bloom…. cheap iphone xr case outlet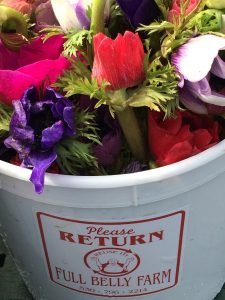 I just love Buddha's of any type and had to share this lovely farm, Fully Belly Farm from Guinda, Ca.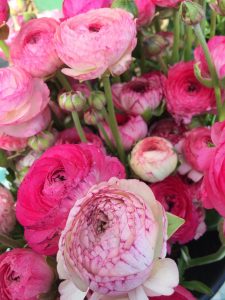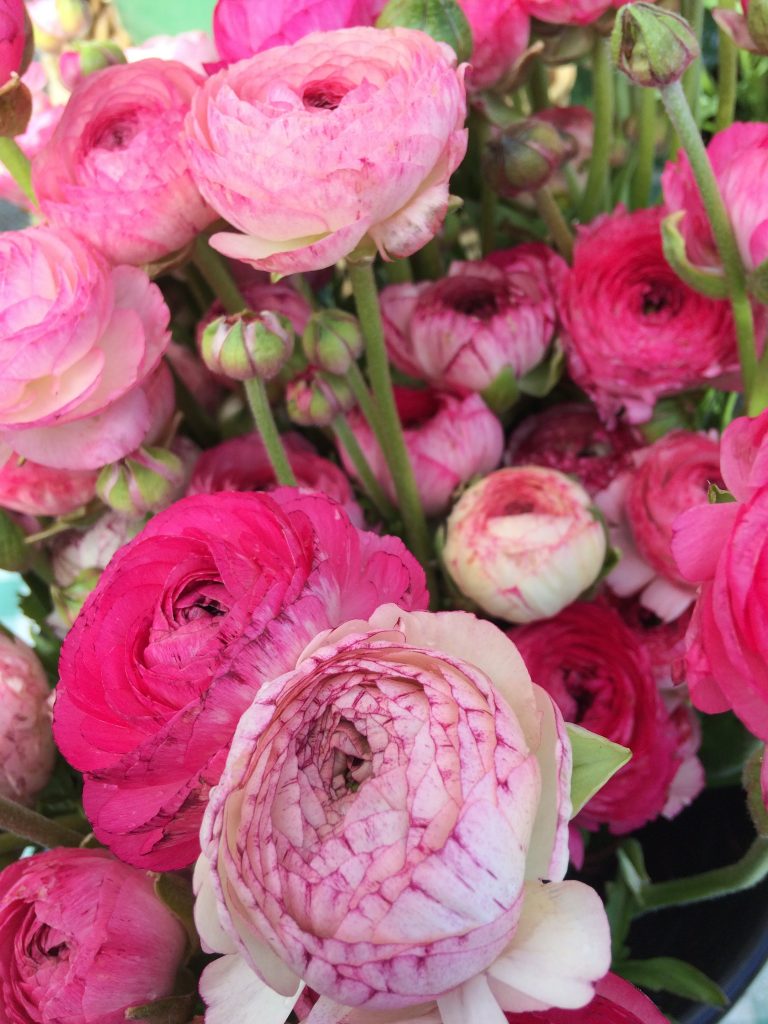 My favorite quote from Ralph Waldo Emerson "Nature always wears the colors of the spirit" I find myself drawn to the vibrancy of color where ever I go. I always feel alive and creative, wanting to capture however I can!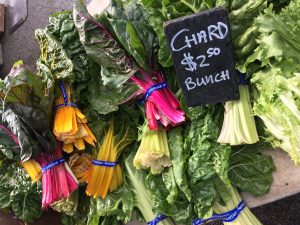 Stroll on over to enjoy your bounty at Lagoon Park.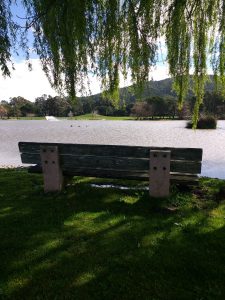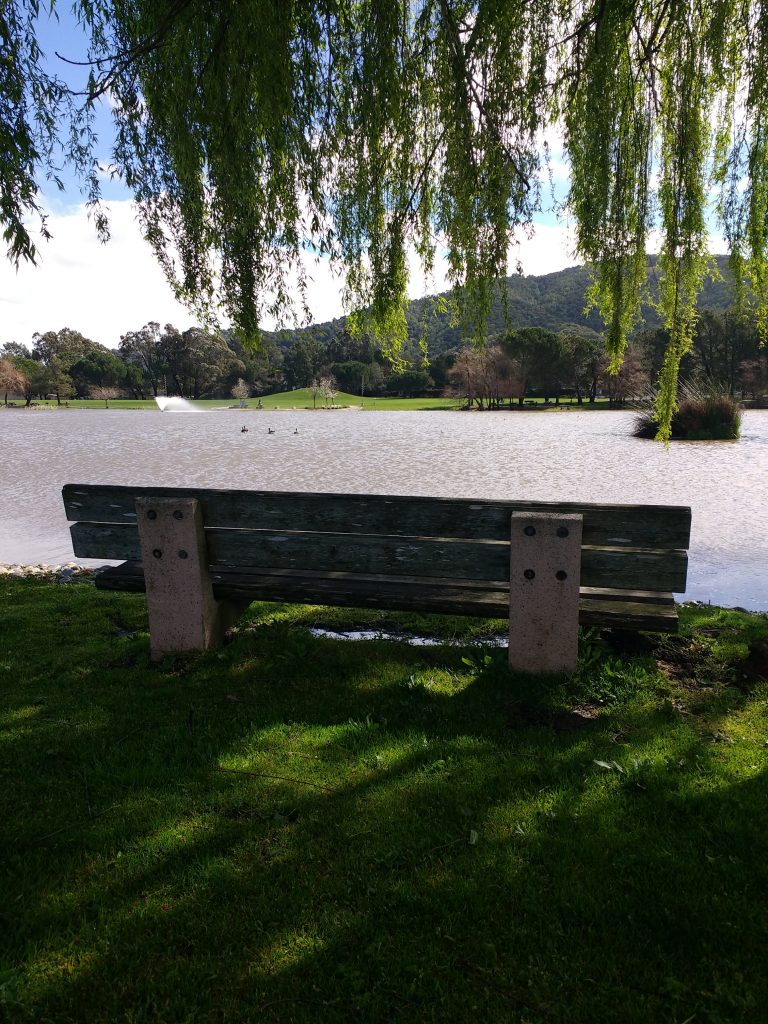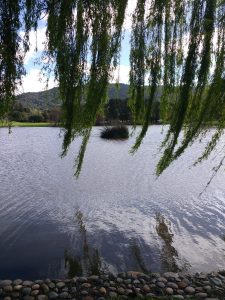 Until my next most memorable travel experience…