If you are looking for a tiny house Phoenix getaway, then I've found the perfect hidden modern gem for you to stay in!
Nestled in the backyard behind the historic main house, is the KBOX, a sleek modern Airbnb oasis that won't disappoint.
Don't let it's small size trick you into thinking it isn't packed full of modern amenities and everything you need to getaway.
What you'll get in your modern tiny house Phoenix getaway…..
You may have already noticed that the KBOX looks like, well, a box, in fact it's a shipping container!
Designer and architect Christoph designed the KBOX with the mindset of less is always more.
Measuring 320 square feet, this shipping container is the perfect example of how tiny living can be functional and inspiring.
When you walk in you are immediately transported into your own private tiny house….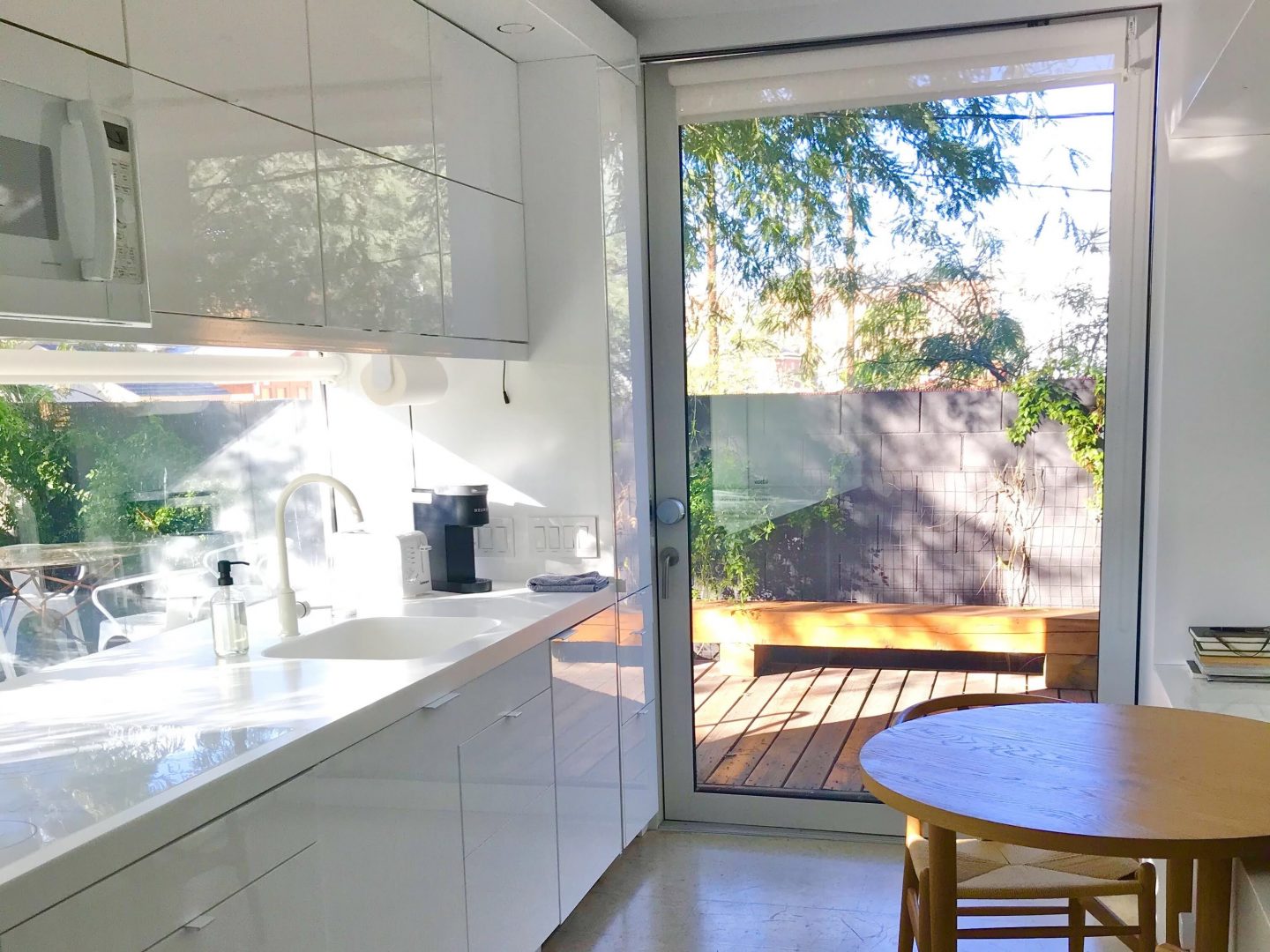 Large windows and doors make the space light and airy.
This property is designated as an Airbnb Plus, and was inspected in person for it's quality, which includes:
always fully equipped
one of a kind details
exceptional hospitality
amenities include: self-check in, full kitchen, Wifi, TV, bathroom toiletries, coffee maker
I can fully attest to this all being true,
Step outside into a beautiful lush garden that surrounds the shipping container.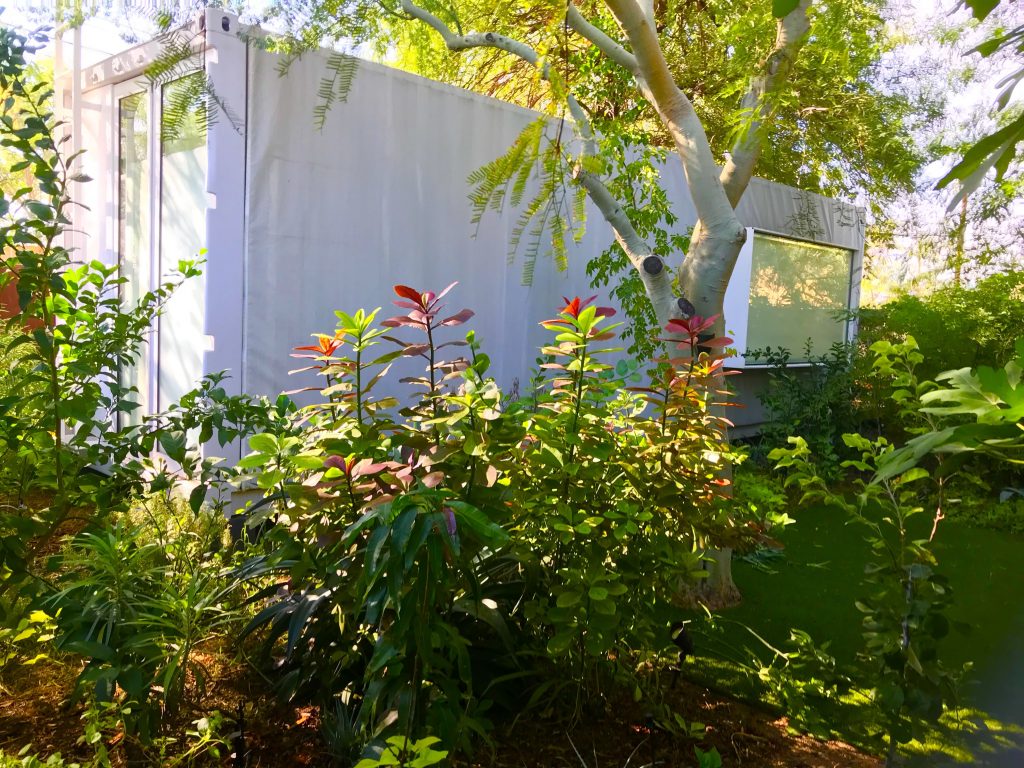 As you walk back towards the back end of the this modern tiny house Phoenix getaway the space is private.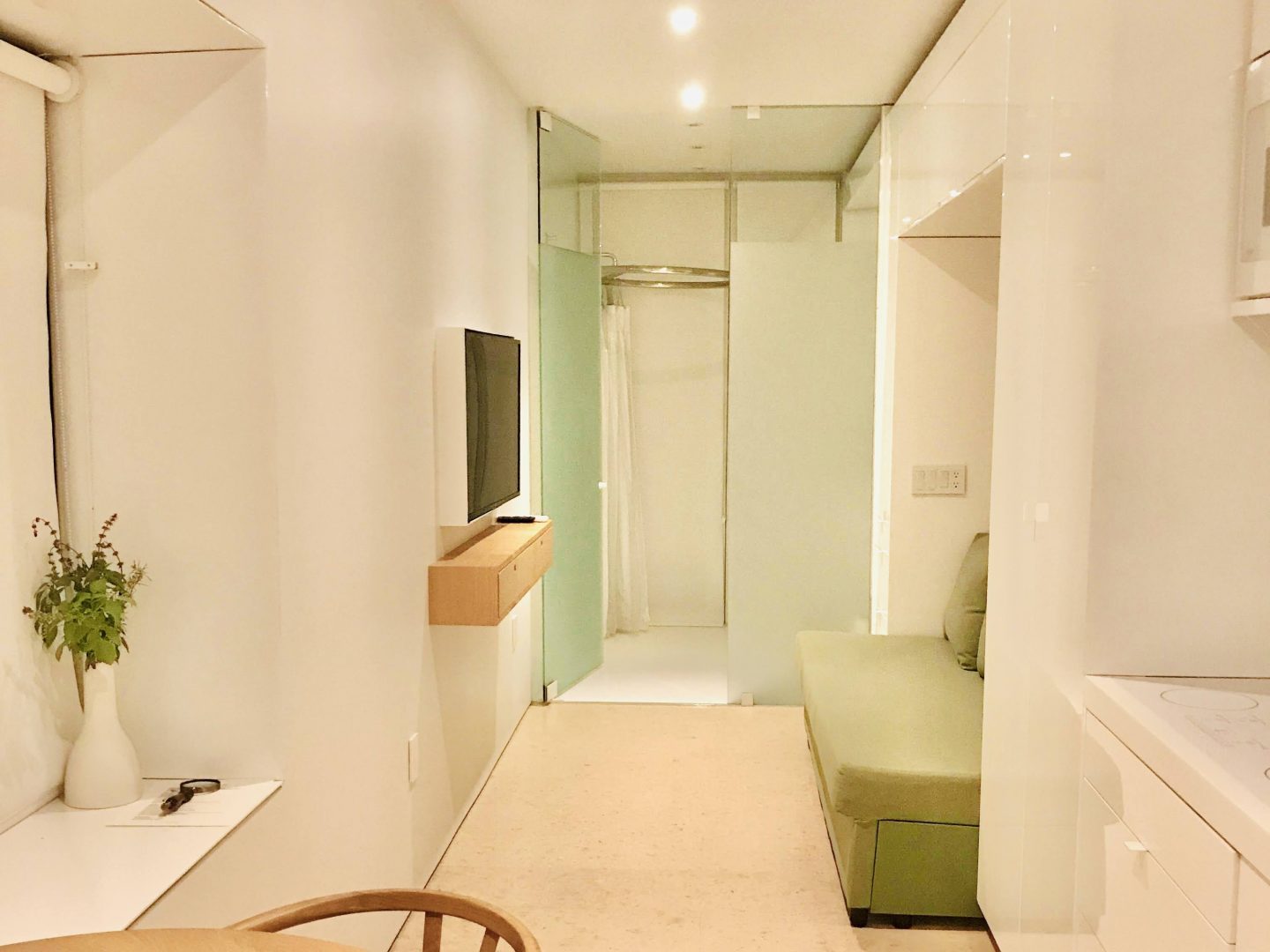 Much like a hotel room the basics are provided, with an extra special touch, the host leaves you special surprises like fresh milk in the fridge, beverages, and a few breakfast treats, with coffee and tea selections.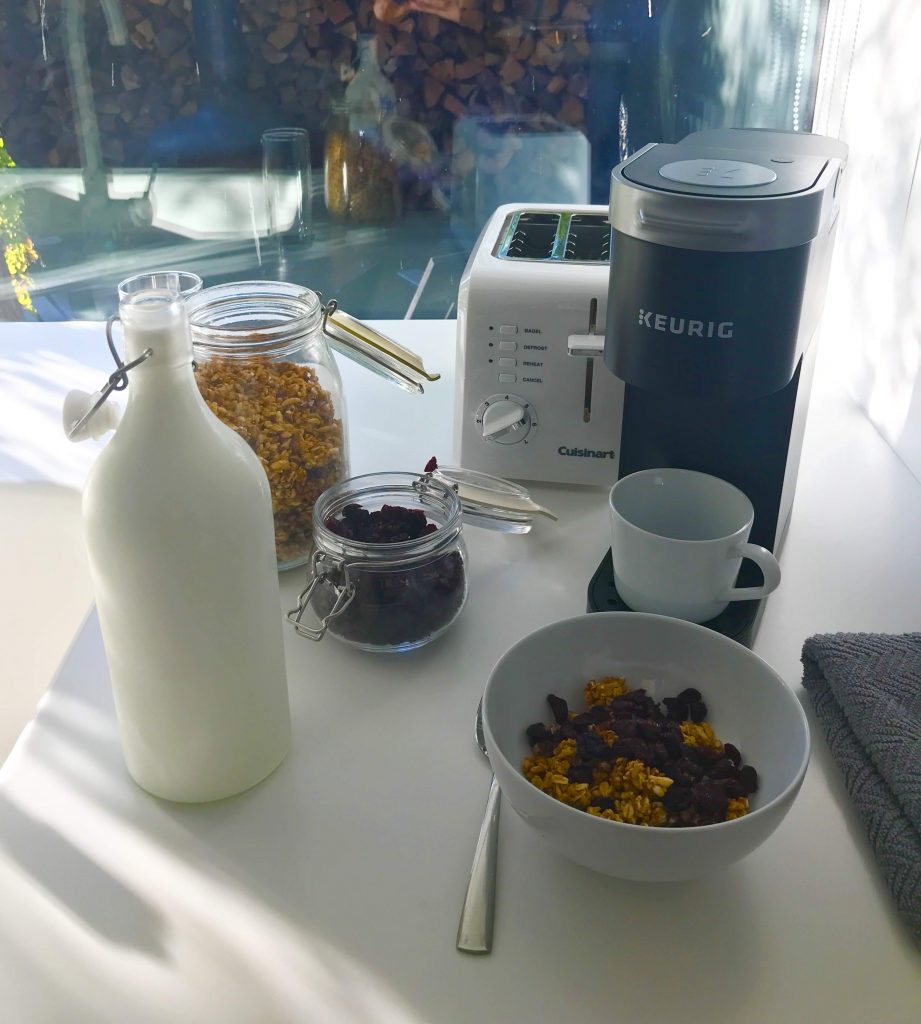 Buy some groceries and enjoy cooking in this modern kitchen during you tiny house Phoenix getaway!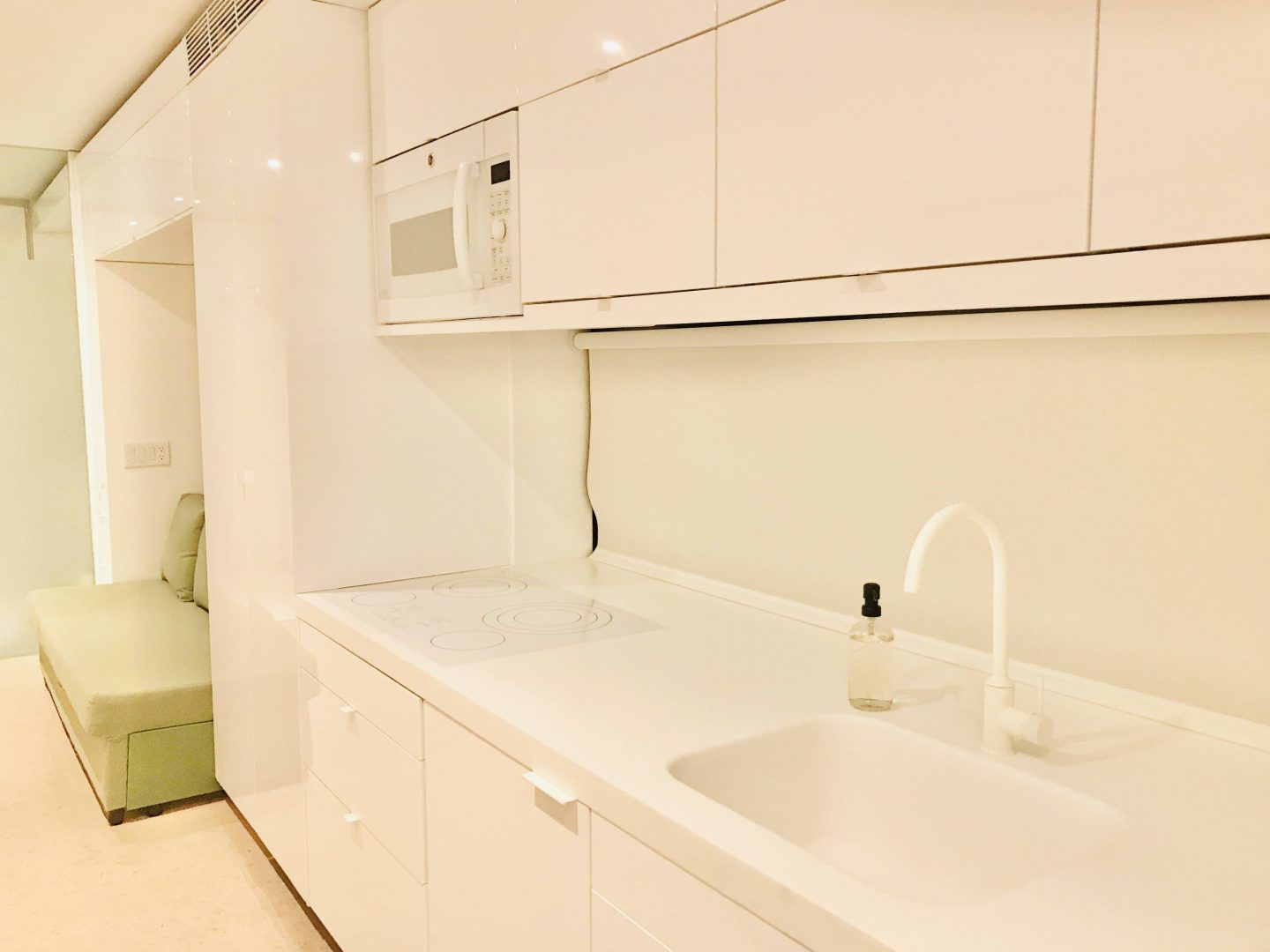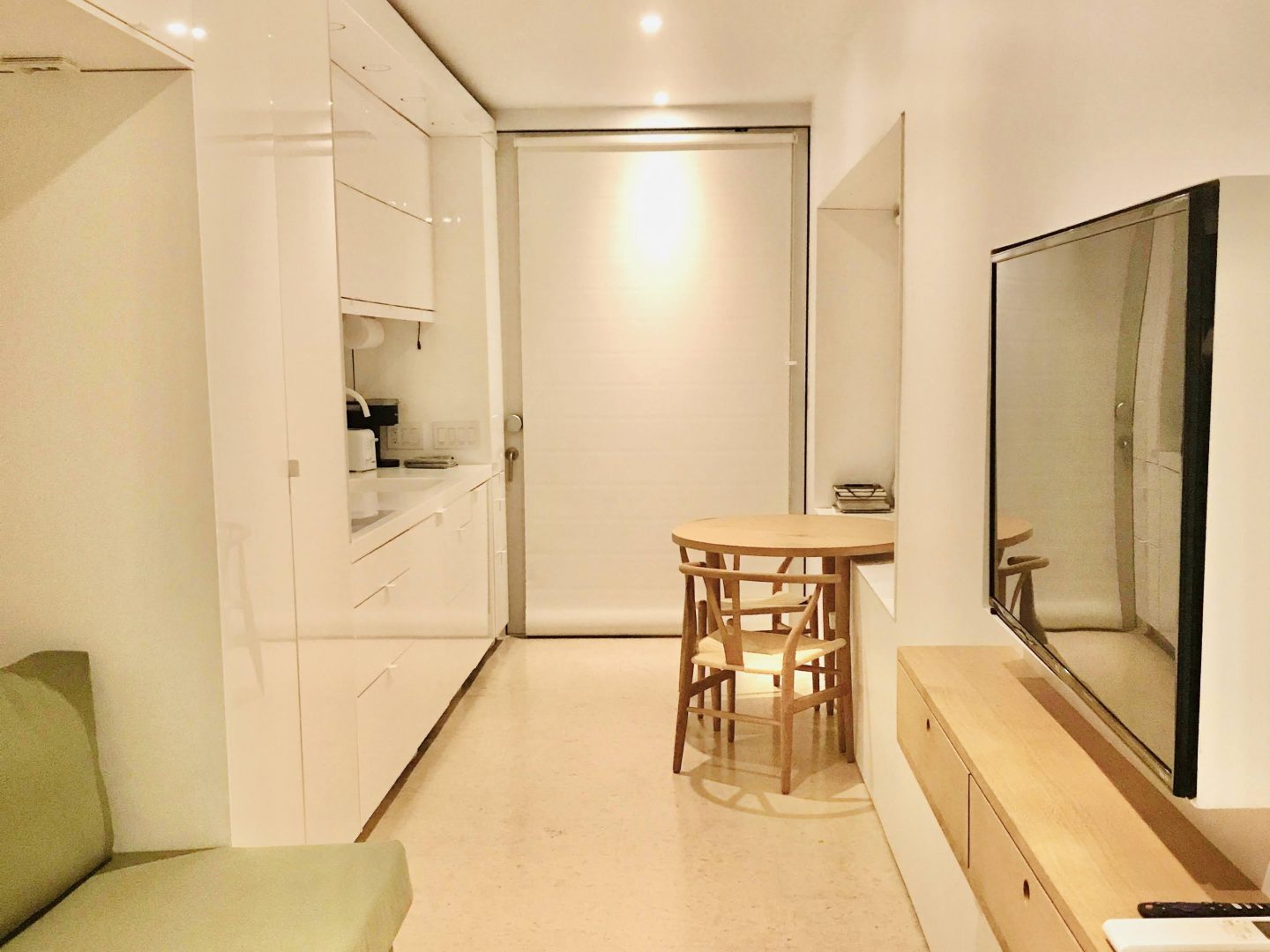 For entertainment there is a large full screen TV and access to your favorite streaming channels.
A sleek modern bathroom…..
With out a doubt this bathroom is one of a kind with it's ingenious design details, using a seamless shower pan to drain the water!
Make sure to watch the video tour below to see what I mean.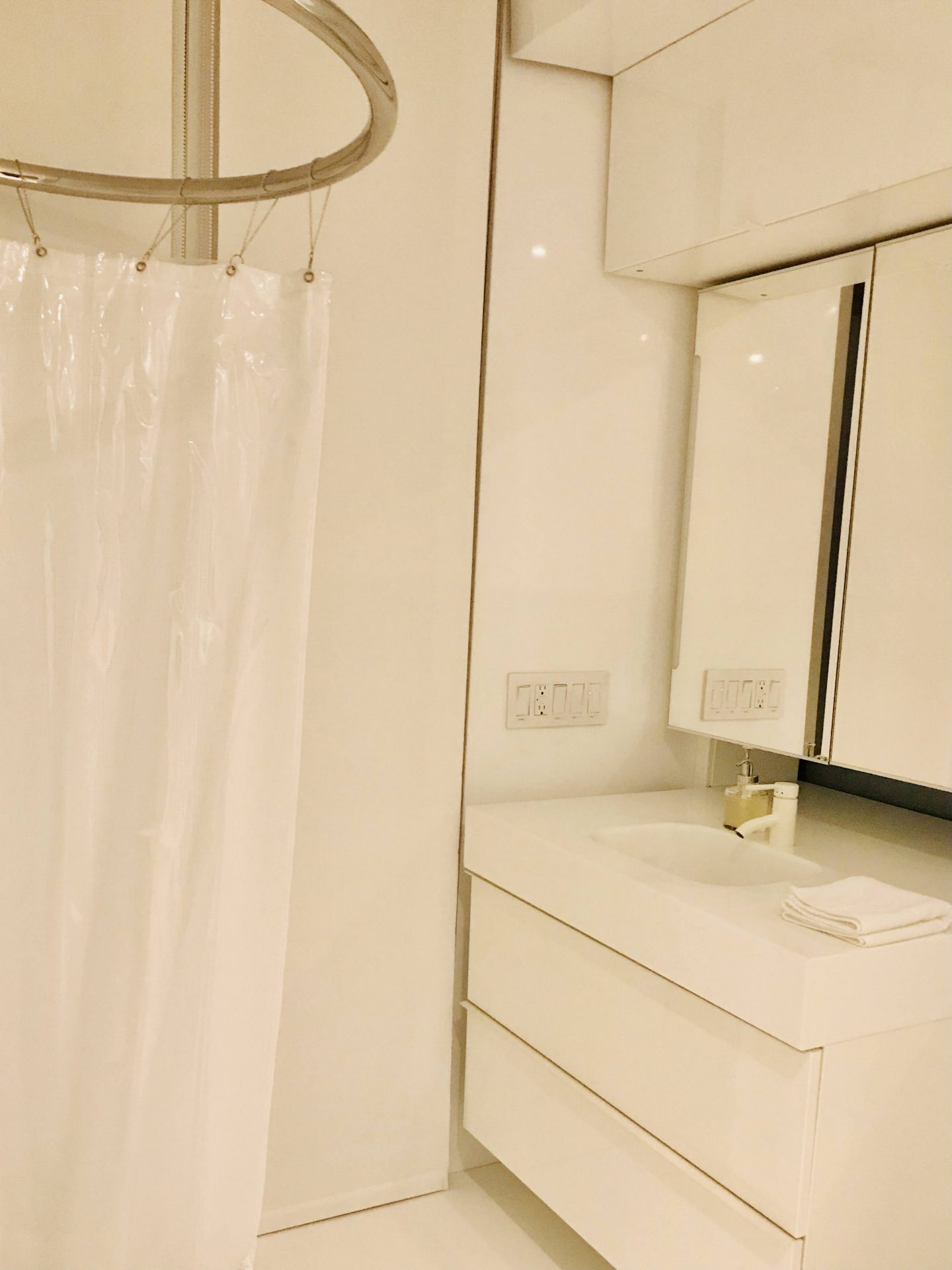 The bathroom is the perfect example of using high design with functionality.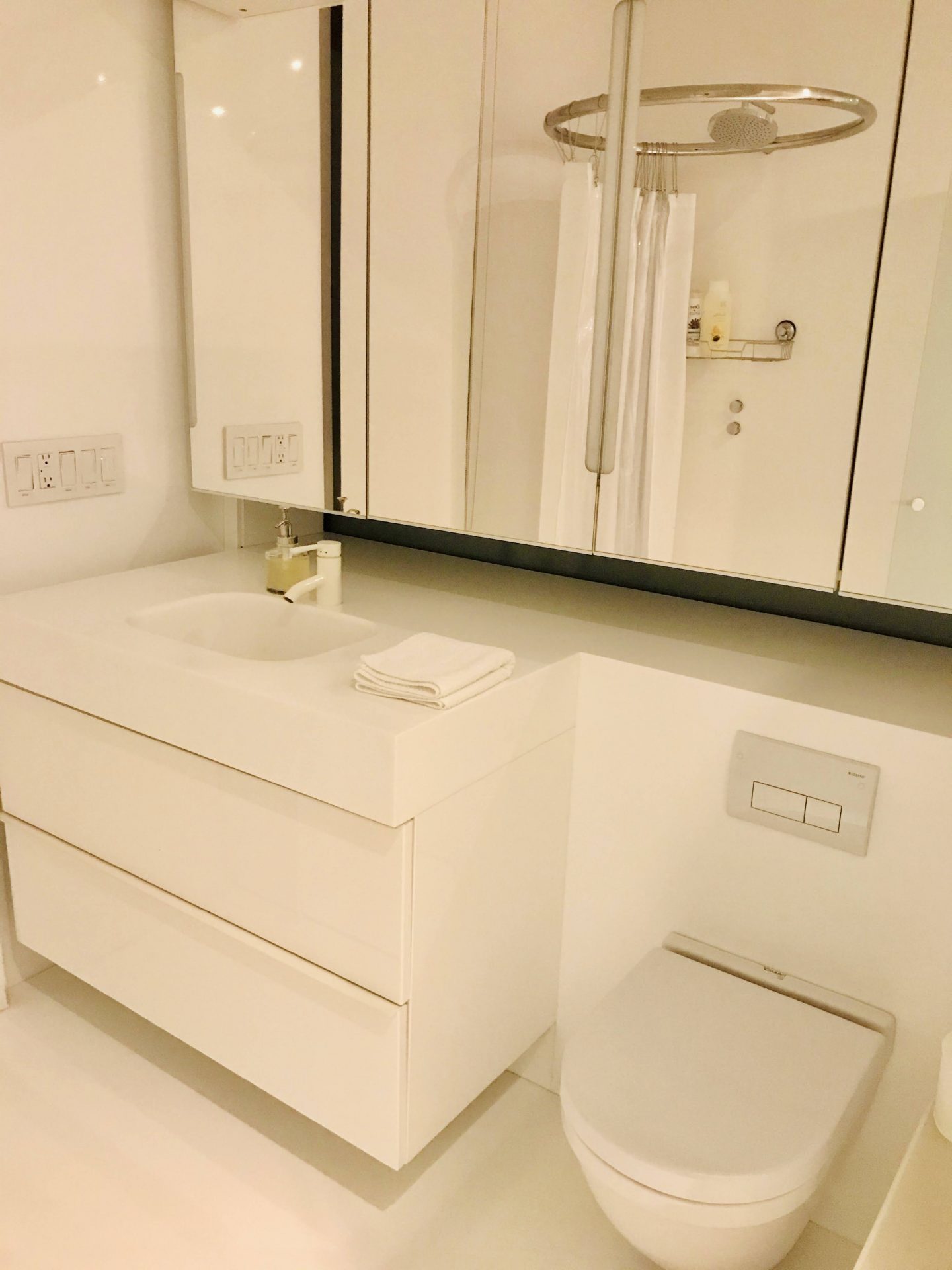 Don't worry there is a bed! Just take off the cushions from the couch, pull out the bottom portion and you have a comfy bed for the night….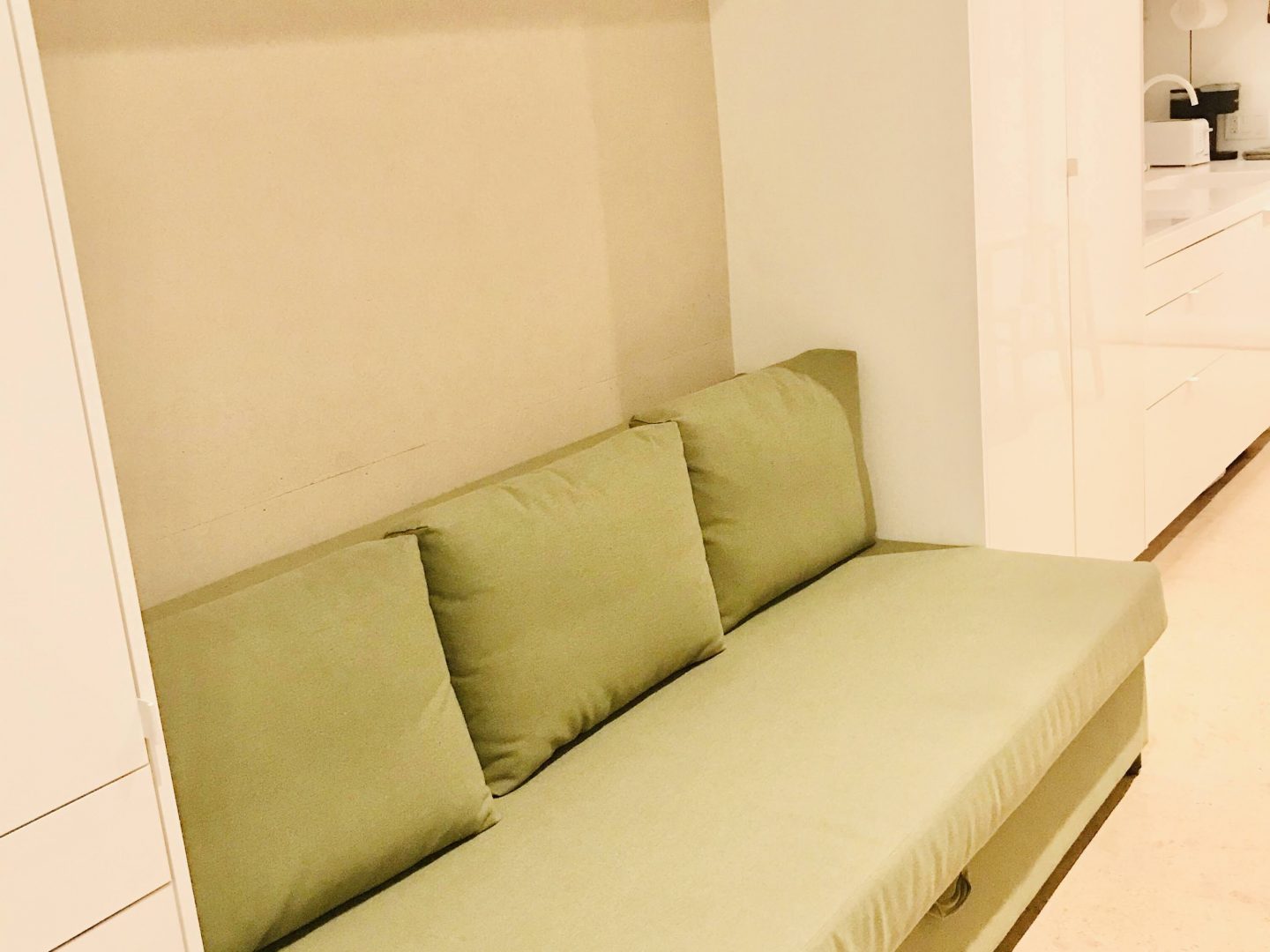 Take a tour of the KBOX Tiny Container Home
You have your private patio area, complete with an outdoor fireplace for cozy evenings.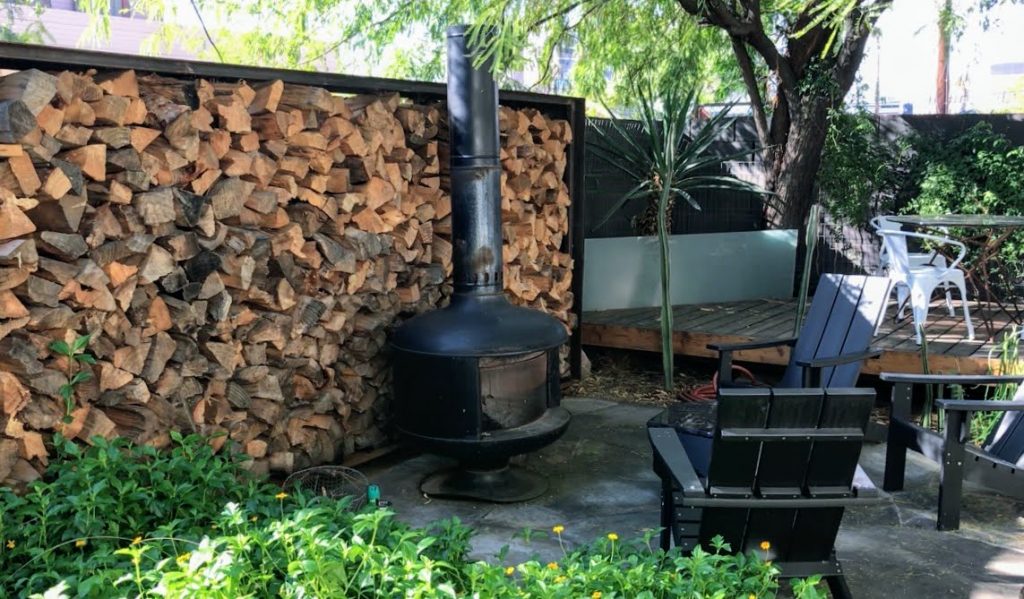 Enjoy your complimentary breakfast treats with a cup of coffee and enjoy the garden views……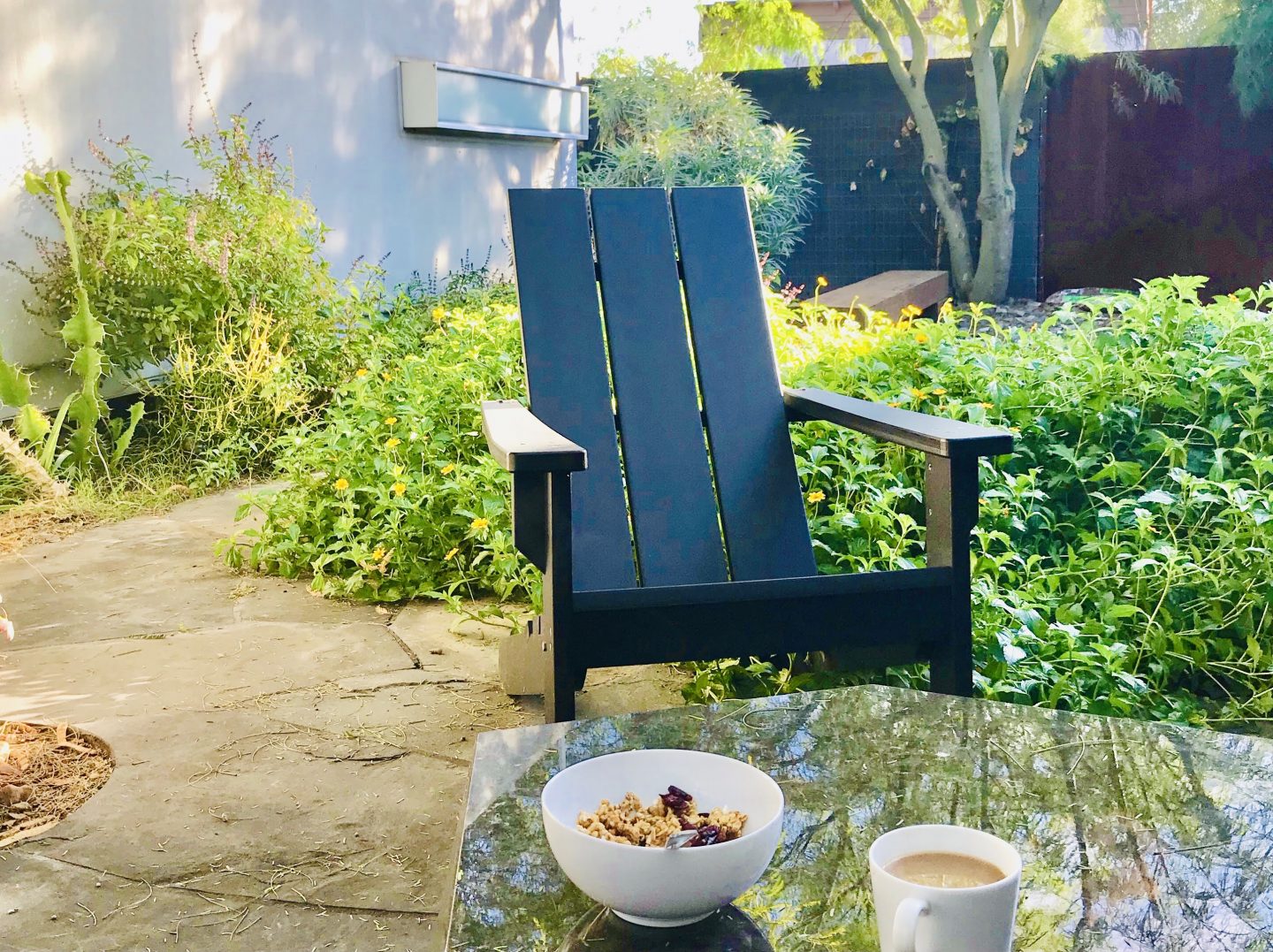 Looking for other places to stay in Phoenix? Search this map for more places to stay….
A few places to eat around the neighborhood….
Welcome Diner: Take a few steps down the sidewalk to this fun renovated retro diner, for breakfast, lunch and dinner. The menu is all about farm to fork dishes, made with the finest scratch cook ingredients.
Gallo Blanco: Stop in for their daily Happy Hour featuring $1 off tacos, and of course margaritas!
Xanadu Coffee Co.: grab a cup of coffee to go!
Cheba Hut Toasted Subs: grab a sandwich and some munchies….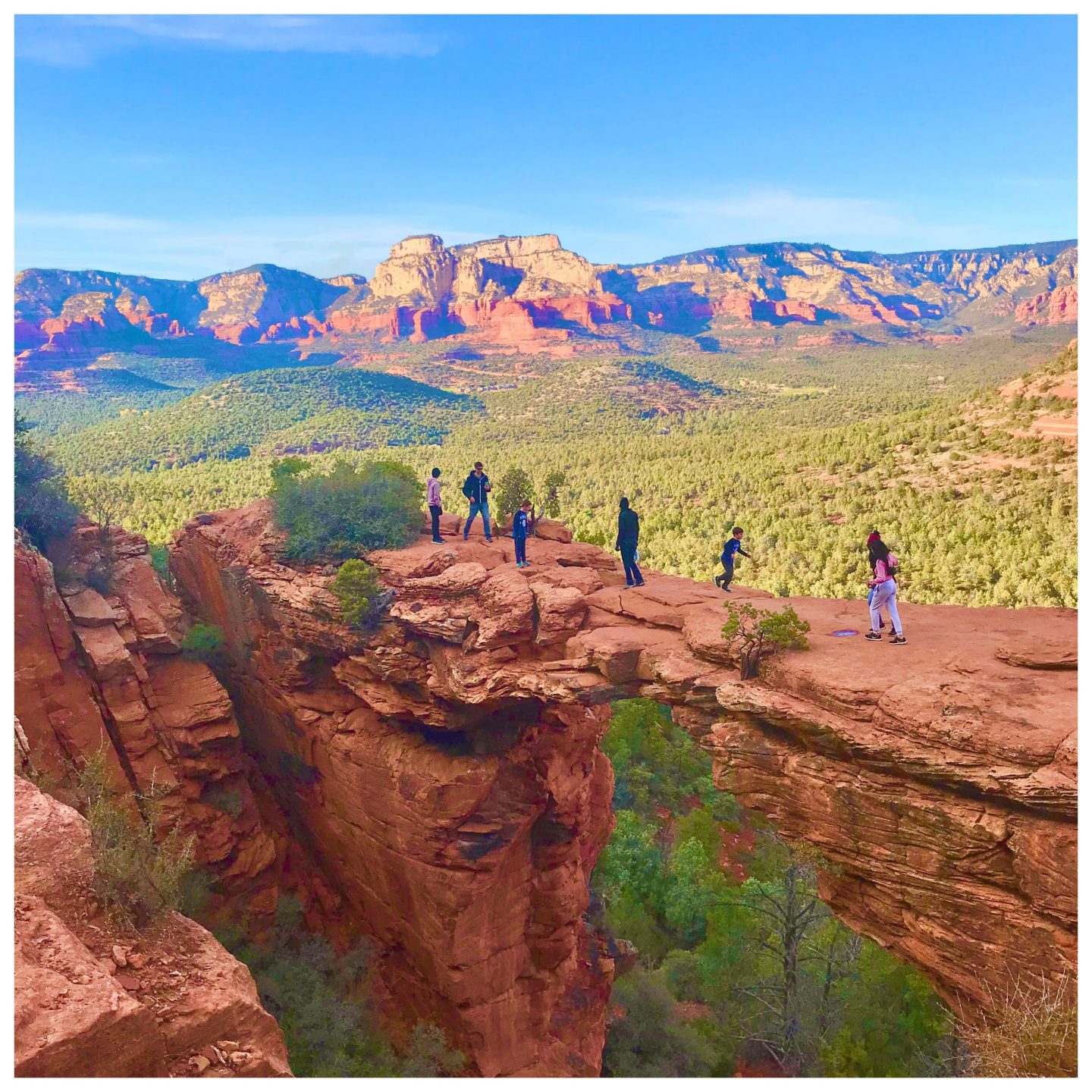 If you're heading up to Sedona, check out my post about a luxurious tiny house Sedona getaway and a 4 day itinerary, that involves chocolate meditation!
Planning a trip to Arizona? Pin it!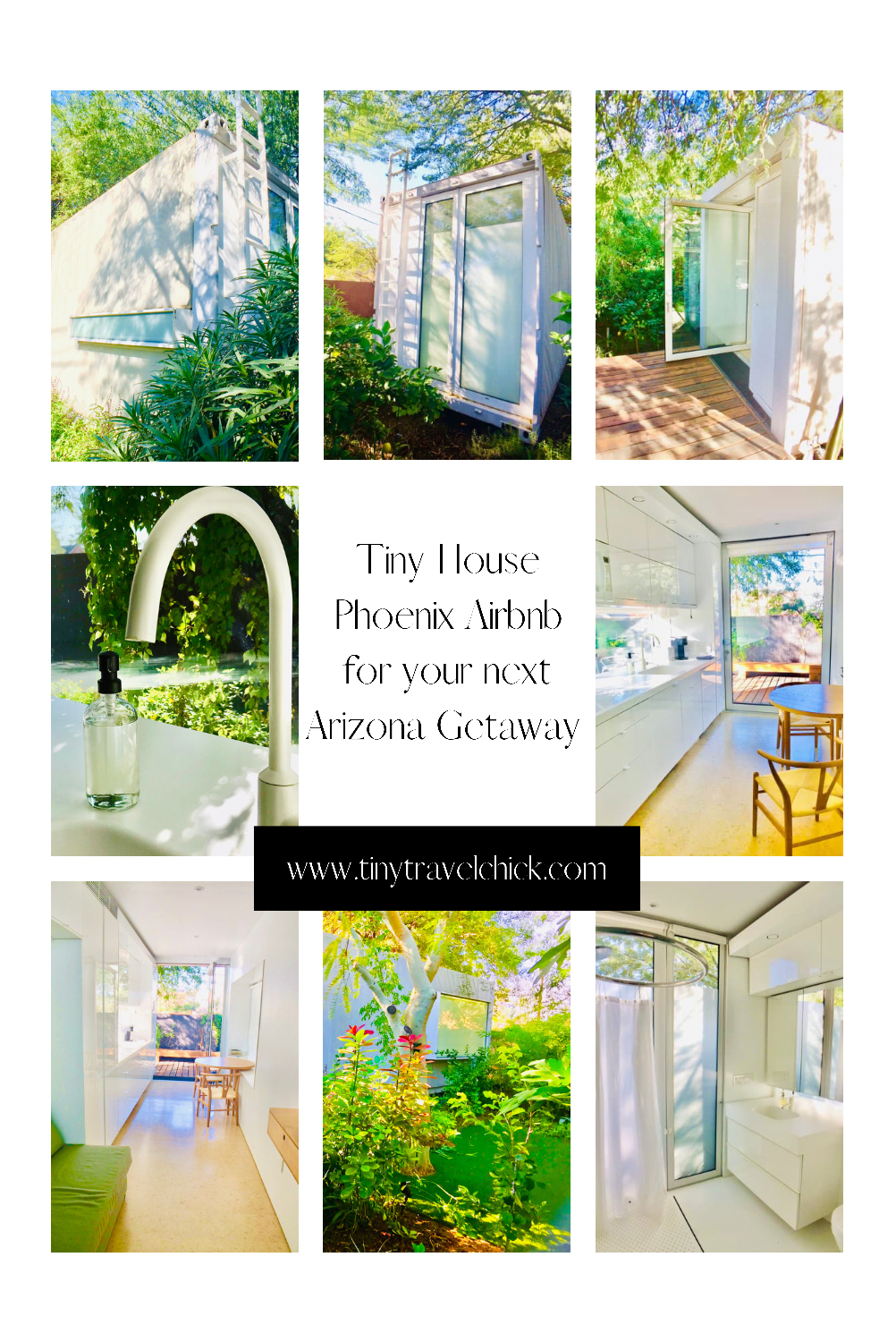 *Disclaimer: I may earn a commission when you book through my links with no additional charge to you, it simply helps me to continue to share my passion for travel and tiny houses with you!