Are you planning your summer getaways? Maybe consider a tiny house Arizona getaway for your next adventure this summer!
Many travelers are looking for self contained accommodations that provide all the comforts of a hotel but give them a sense of privacy and adventure!
And a tiny house fits the bill!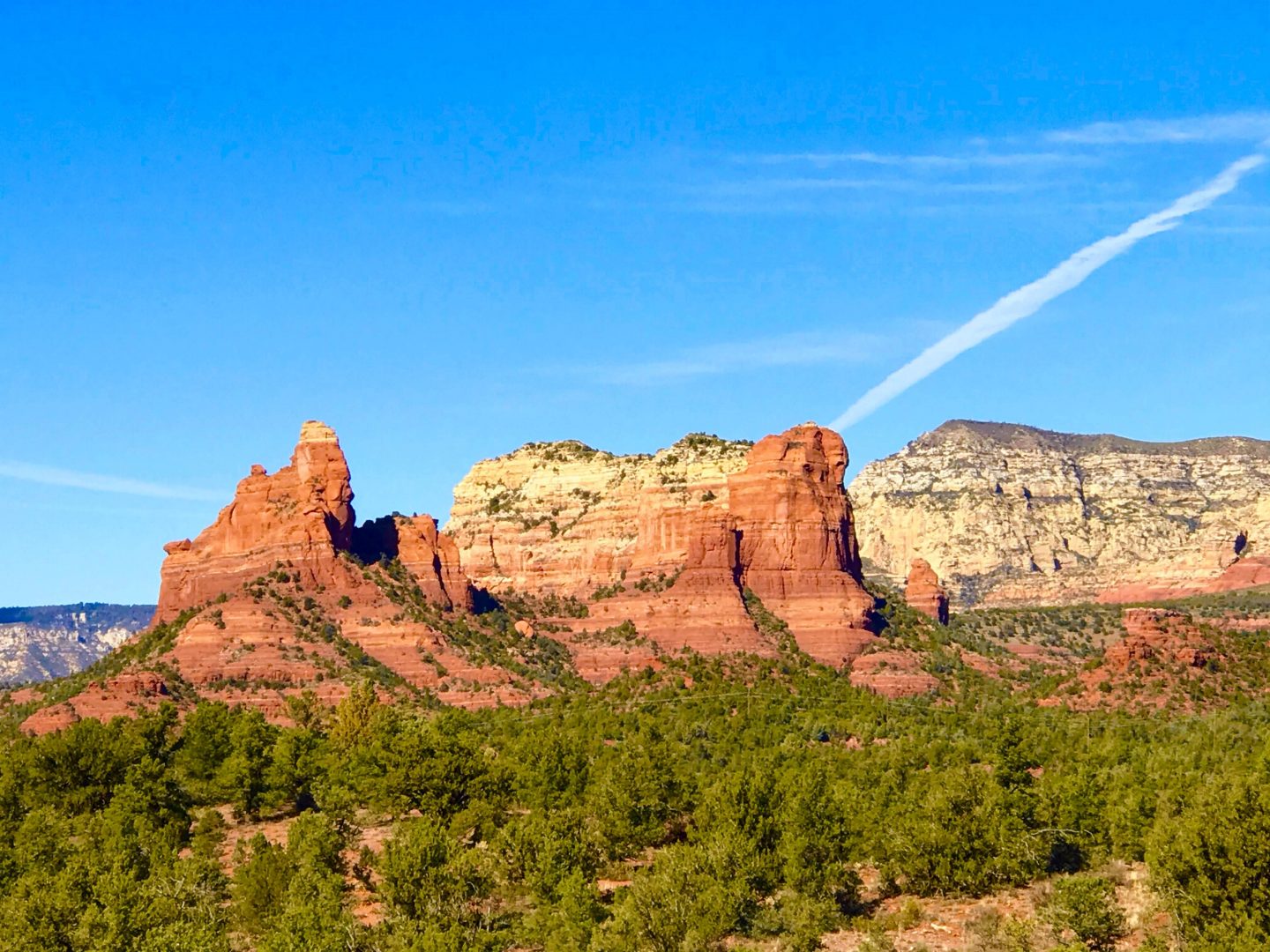 Tiny House Arizona Getaway just 10 minutes from Sedona…
Conveniently located in beautiful Oak Canyon, Tiny Camp Sedona is ideal for exploring Sedona, Oak Canyon, and just 2 1/2 hours north is the South Rim Grand Canyon!
5 different styles of tiny houses are available to choose from each with it's own unique name to promote relaxation, and a true tiny house Arizona experience!
What makes this tiny house getaway extra special is the Buddhist monks blessed the opening of this resort, so you will see buddha statues sprinkled through out the property……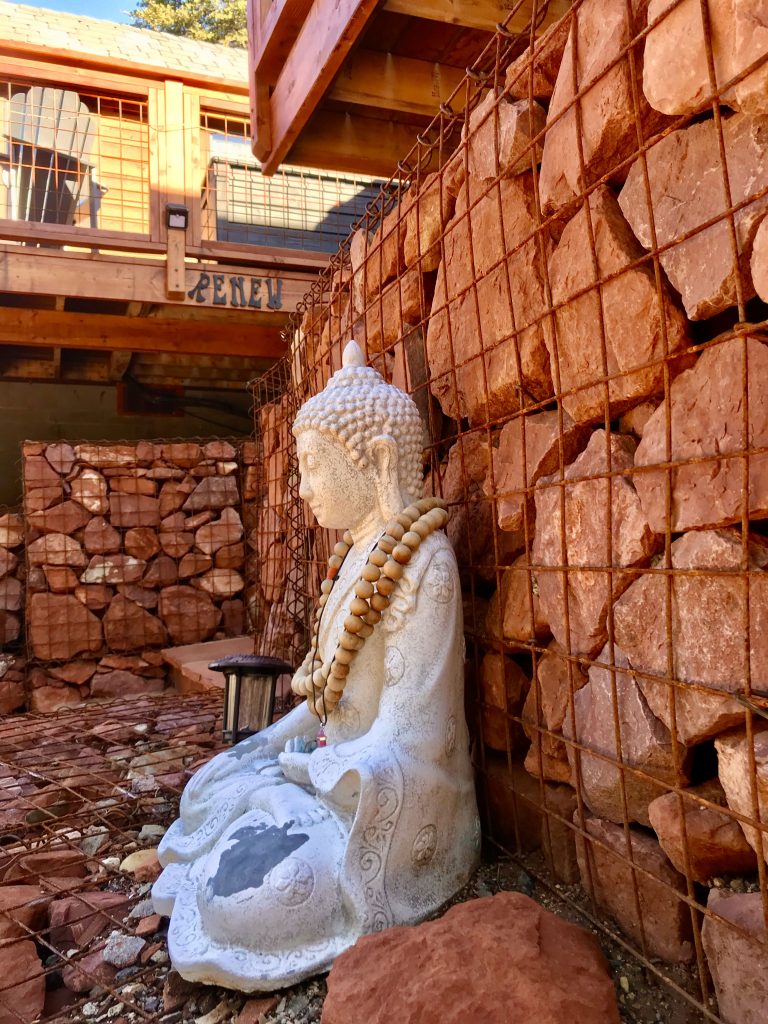 Take a tour of Tiny Camp Sedona
Each tiny house comes with it's own private deck, outdoor gas firepits, and yoga mats.
You literally wouldn't have to leave the tiny house to enjoy a relaxing and rejuvenating getaway!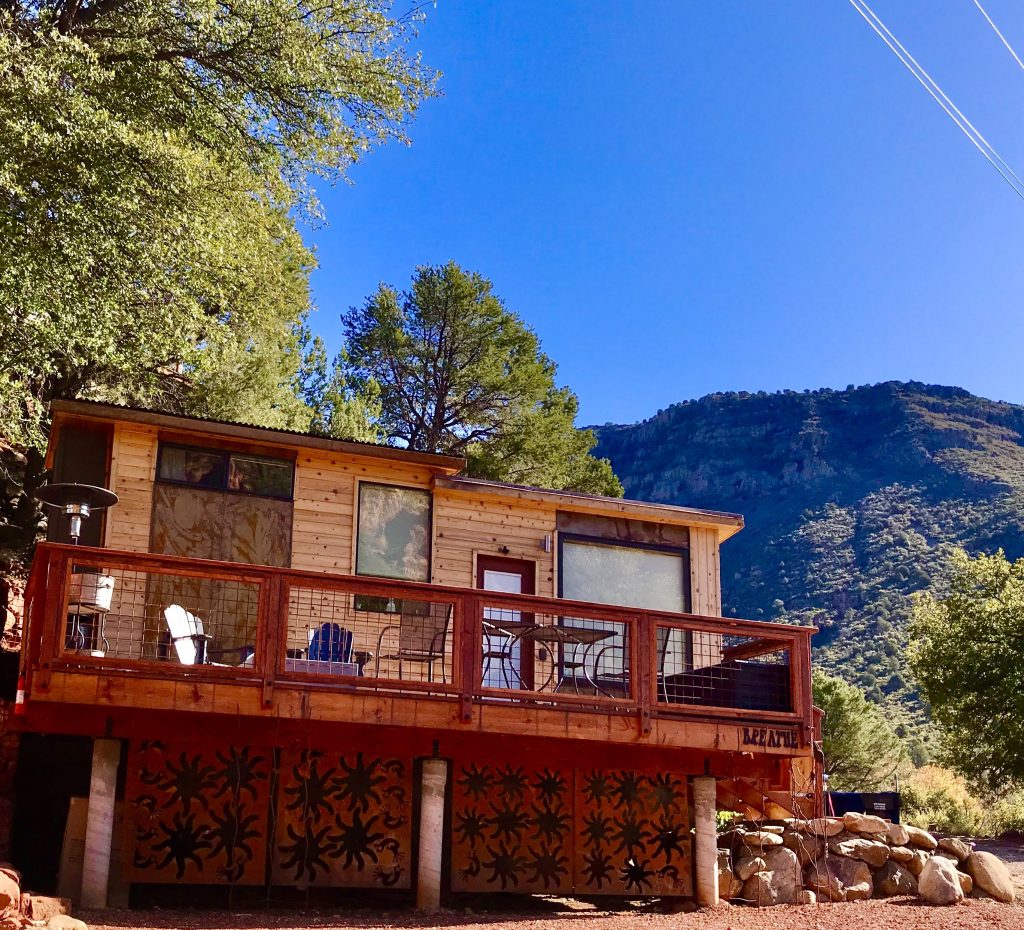 The Breathe tiny house comes with a queen size loft, full kitchen, with everything you need to cook with.
Just stock up on groceries and never leave!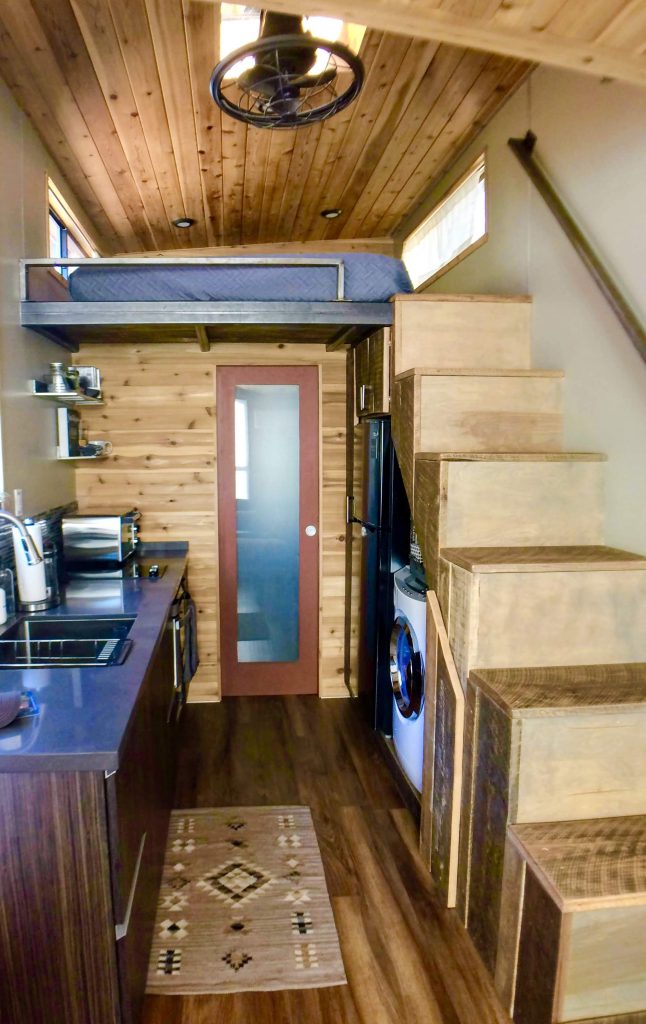 A spacious bathroom with a flush toilet has everything you need to feel pampered during your tiny house Arizona getaway.
A pull out sofa bed is also available if getting away with a group of friends is on your summer plans list.
Stay here: Airbnb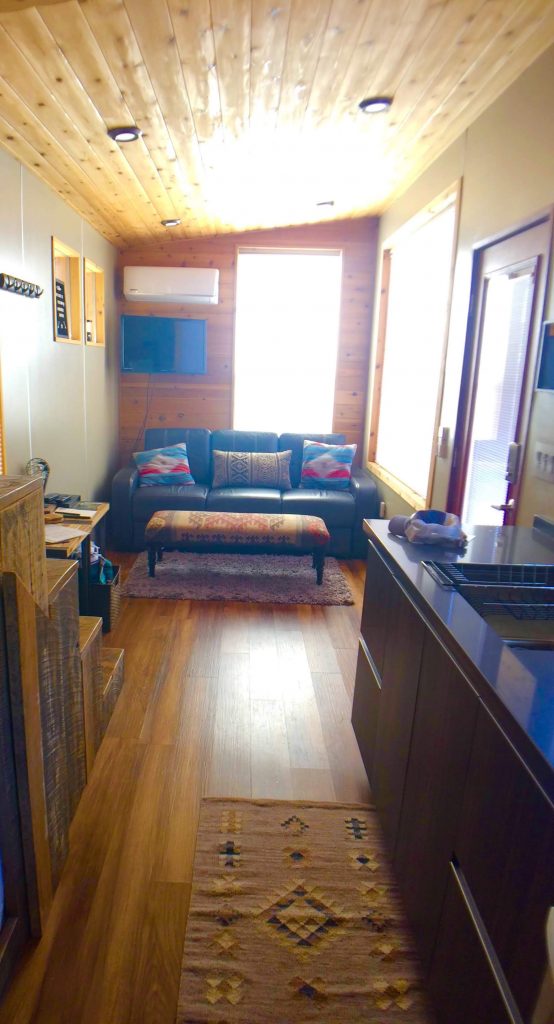 The Flow and Renew Tiny Houses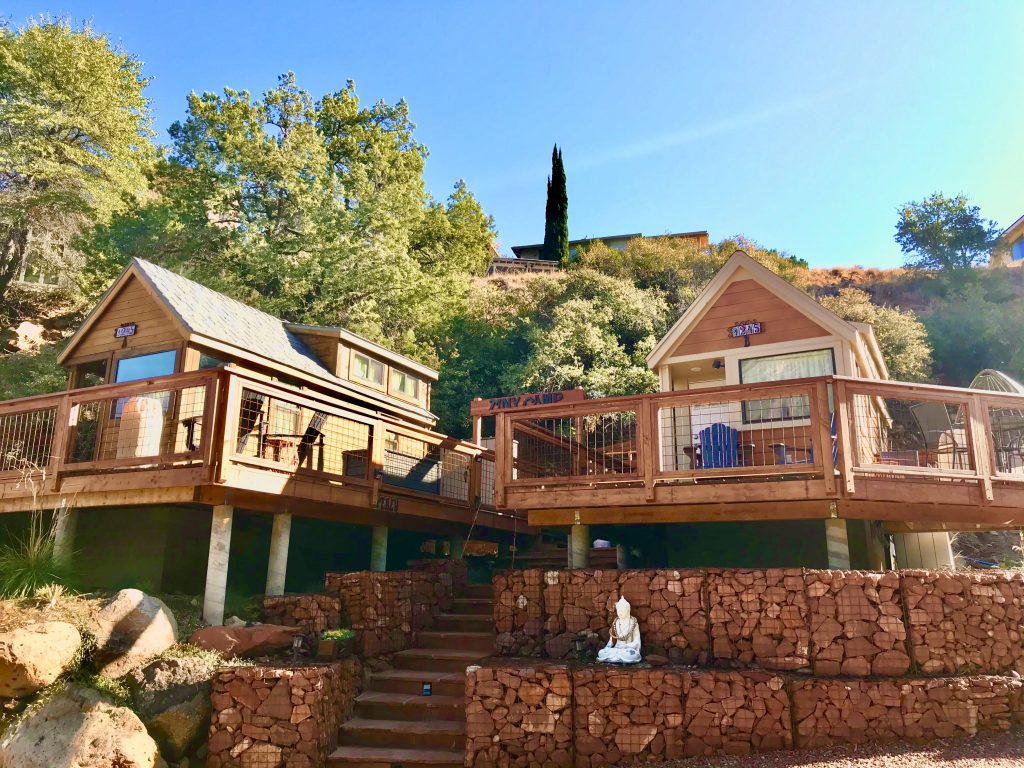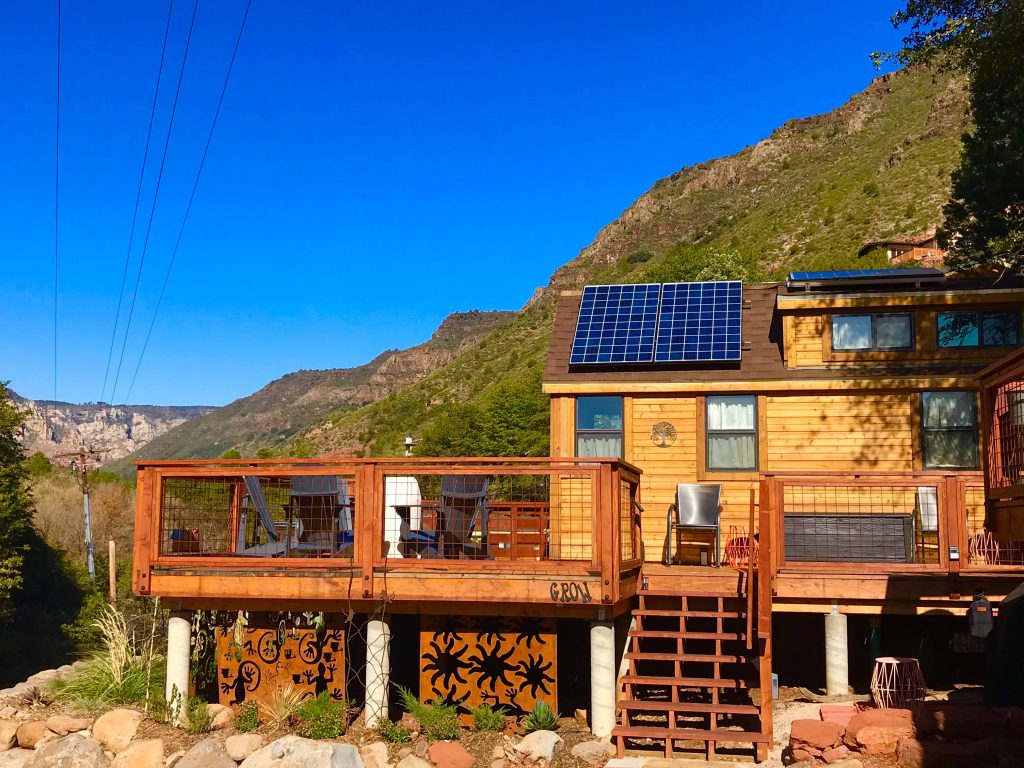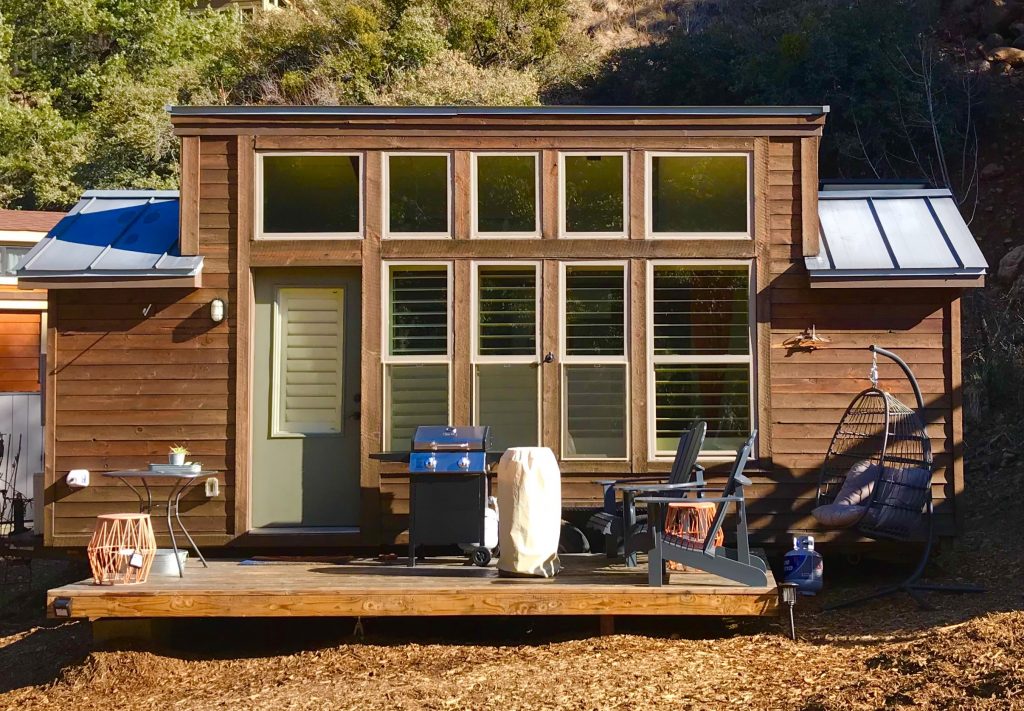 Looking for other places to stay in Sedona and the surrounding area? Find what you are looking for below:
A Tiny House Arizona Getaway made out of a Shipping Container!
Yes you can stay in a shipping container!
Take a tour of the KBOX
If your trip planning starts out in Phoenix, Arizona, then make sure to put this shipping container on your tiny house Arizona list!
Don't let the small size fool you into thinking that this sleek modern tiny shipping container doesn't have everything a hotel room can offer.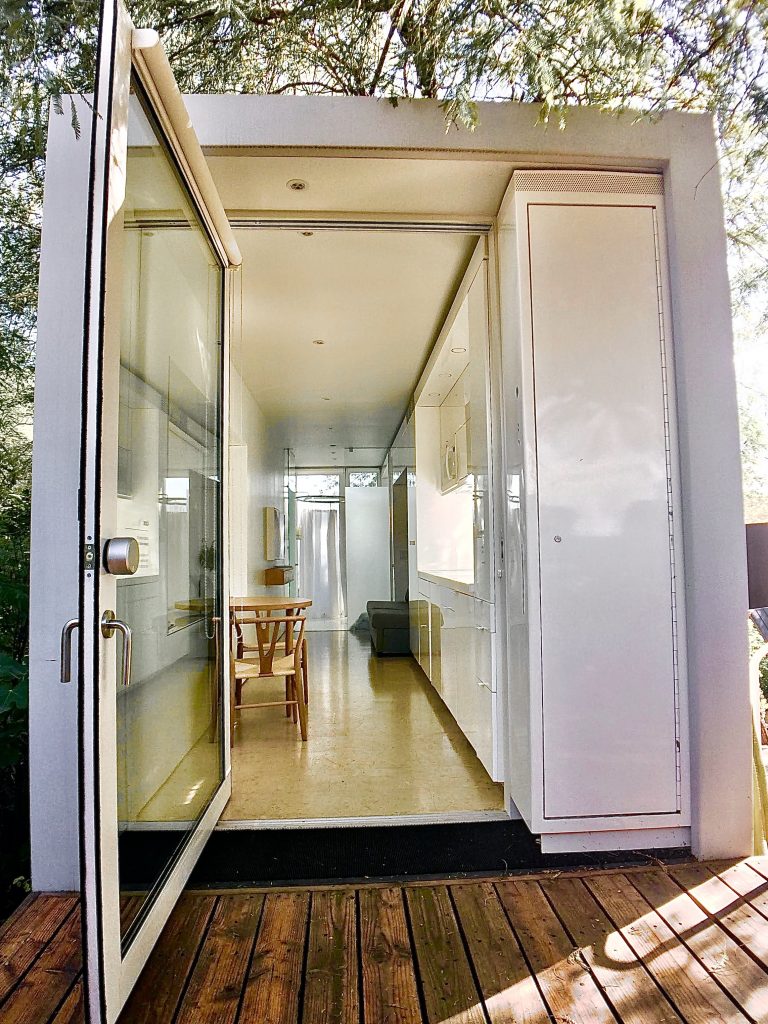 It comes with a full kitchen for cooking meals, a pull out sofa that fits two people comfortably, a spacious bathroom, and plenty of storage for an extended stay.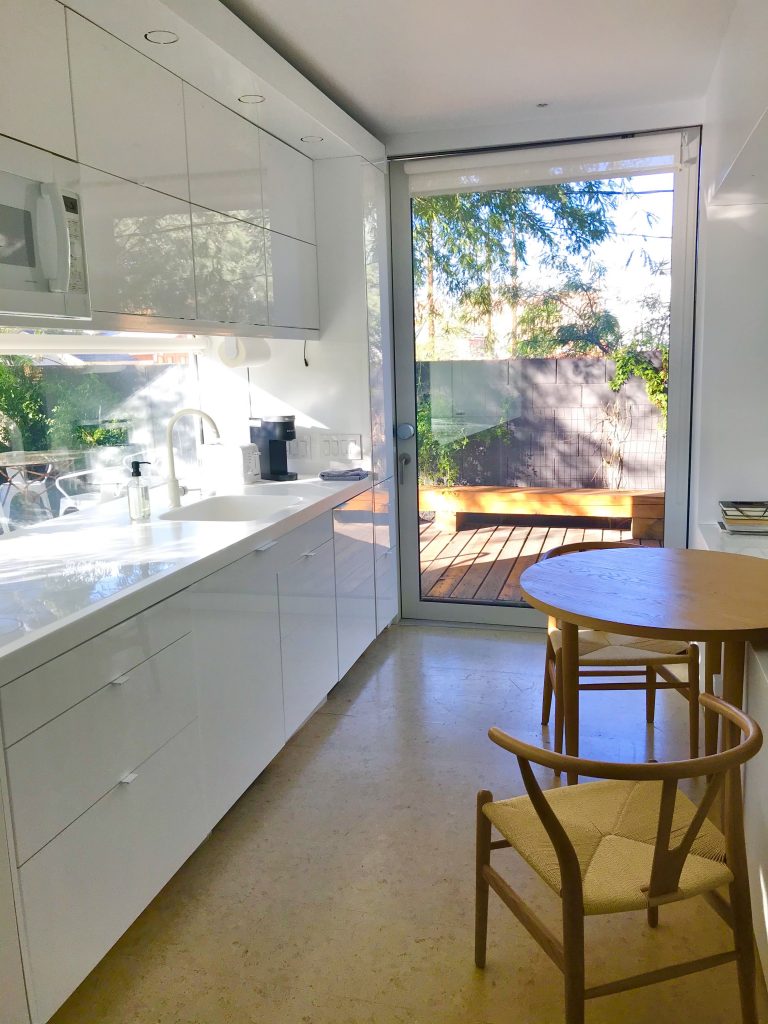 The host even goes the extra mile to provide you with some morning treats complete with fresh milk in the fridge!
No room service needed!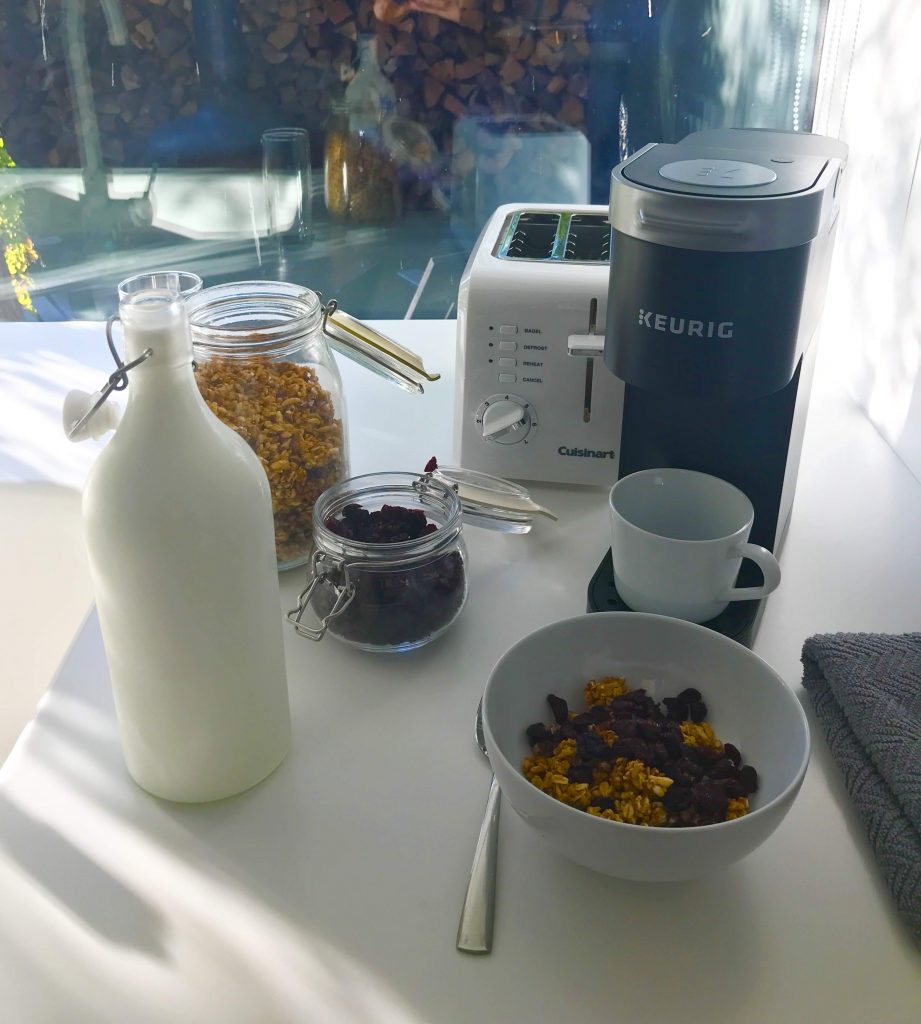 Although this tiny house Arizona getaway is in the middle of a trendy neighborhood, so you will still feel completely private in your own backyard oasis.
Stay in this tiny house Arizona Getaway on Airbnb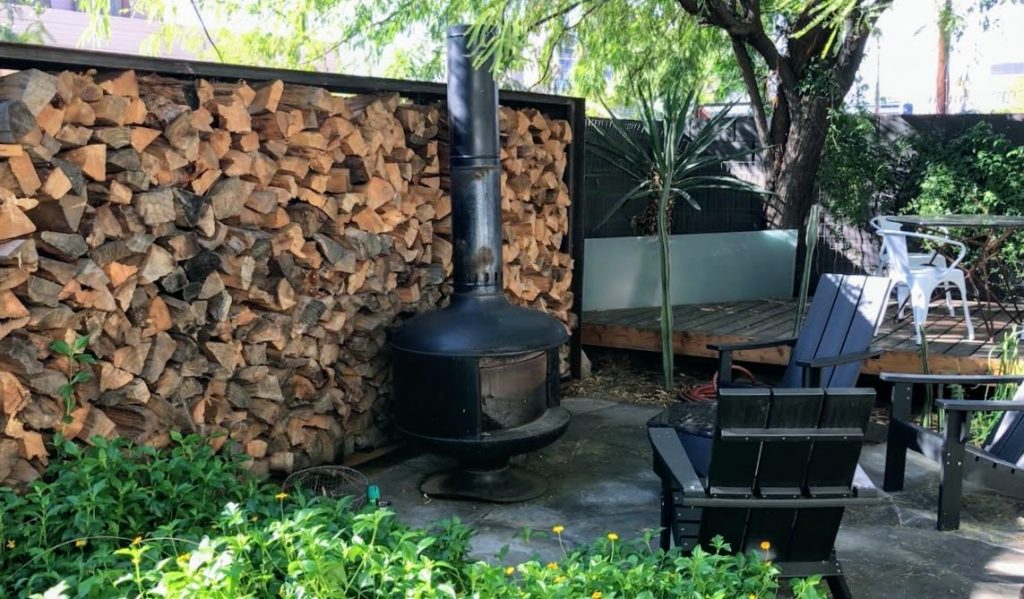 If you are considering staying in some other types of shipping containers, check out more shipping container Airbnbs!
8 Must See Views from around Arizona….
Arizona is packed full of must see views around the state
Right off the main road into Sedona is a parking lot to the trail head that leads to this amazing up close view of the iconic Bell Rock.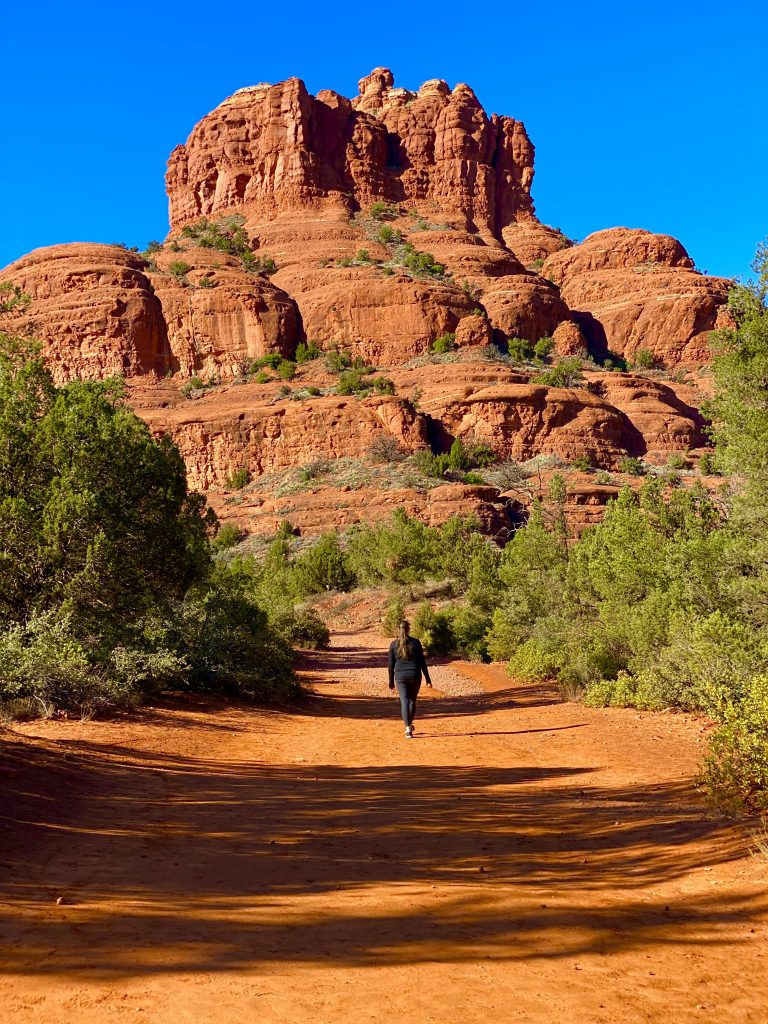 Park in the Chapel of the Holy Cross parking lot and find the trail right off the lot.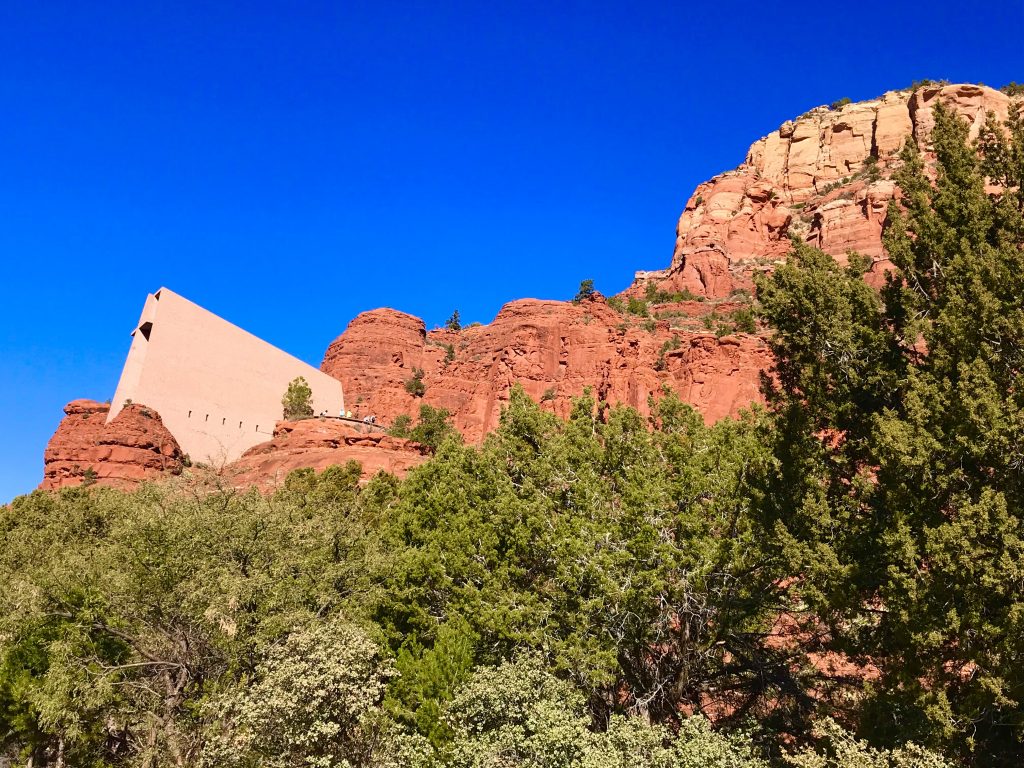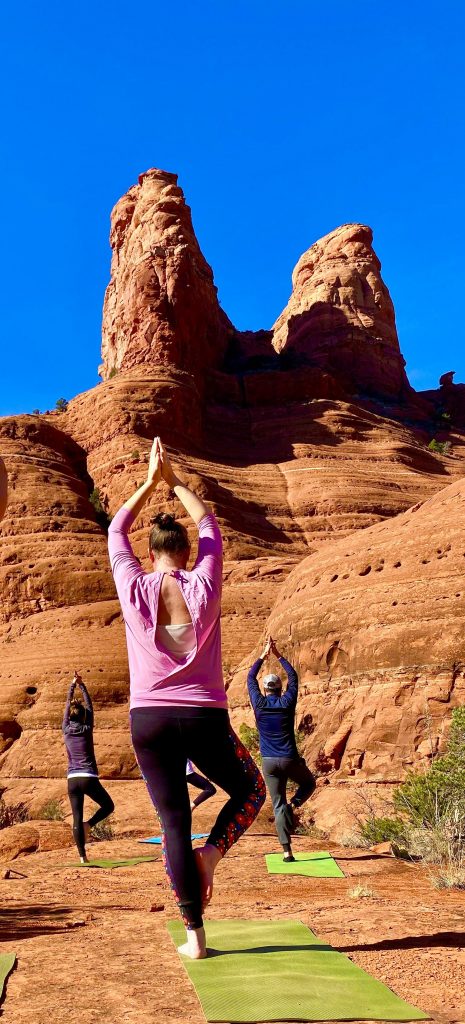 South Rim Grand Canyon, Arizona
If you stay in Tiny Camp Sedona, then you're just 2 1/2 hours from the South Rim of the Grand Canyon!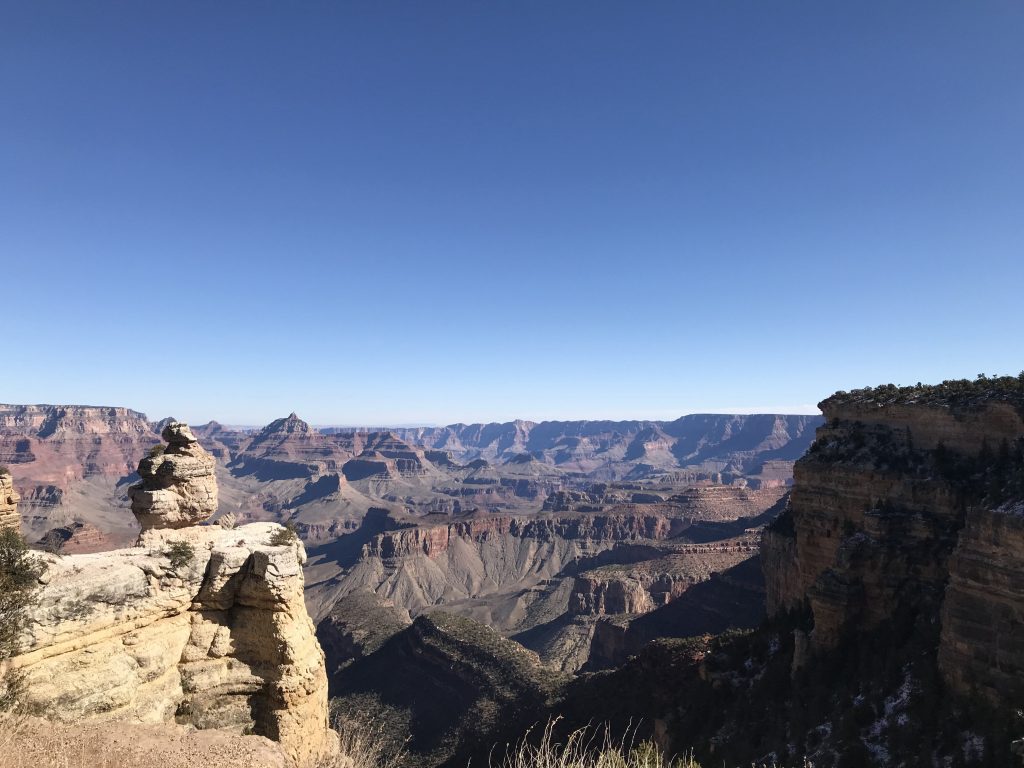 Another must see view are the mezmerizing slot canyons in Page, Arizona.
Pro Tip: Slot Canyon tours are very popular, book well in advance!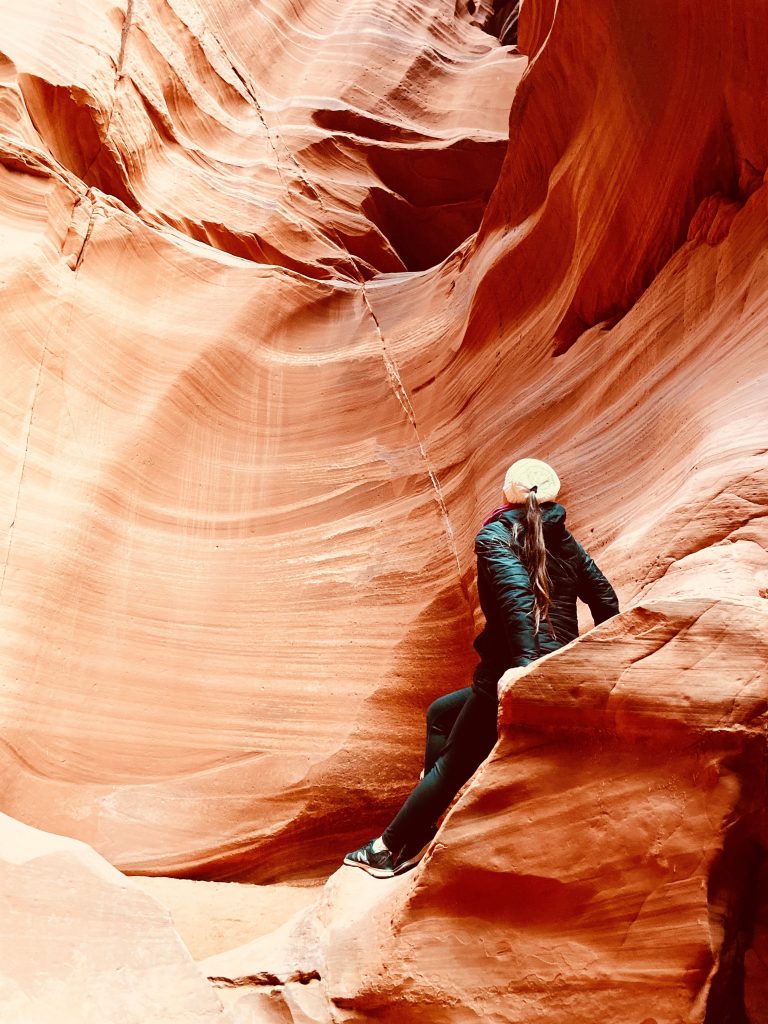 Right off of Hwy 89 just outside of Page, Arizona is the popular Horsebend of the Colorado River.
You pay $10 dollars to park, and it's an easy 20 minute walk down to this must see view!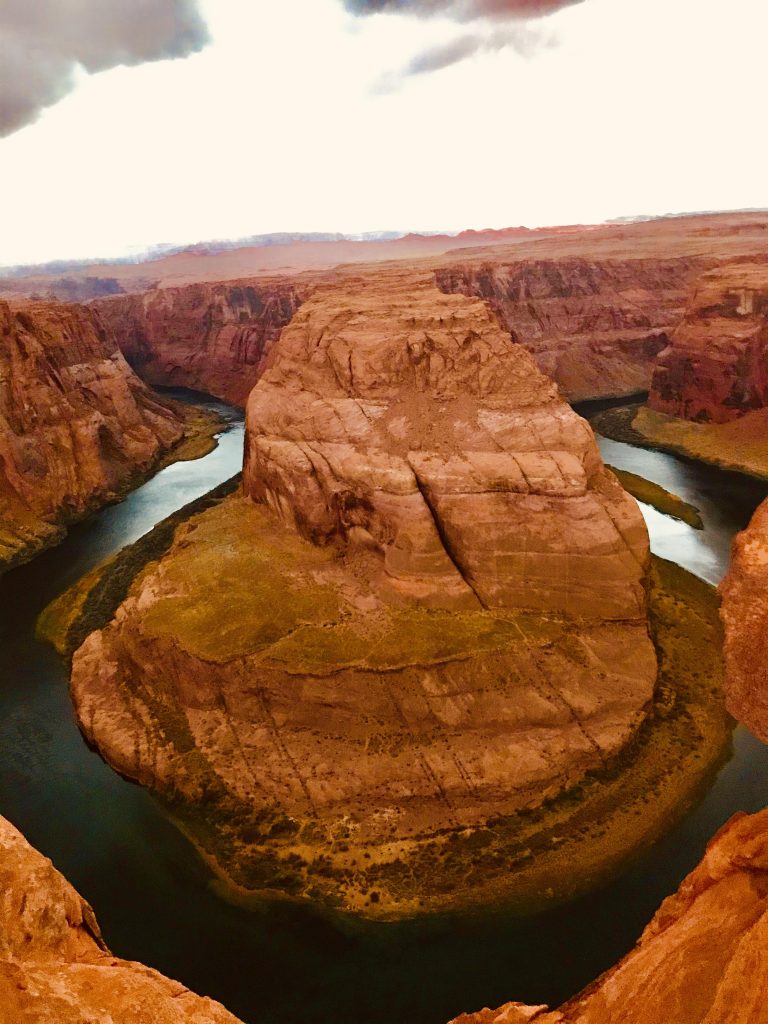 Mariposa Restaurant Sedona, Arizona
You're going to be hungry after all of your exploring, so why not enjoy it with a view!
Whether you get a table indoor or outdoor you are still treated with one of the most amazing views in Sedona…..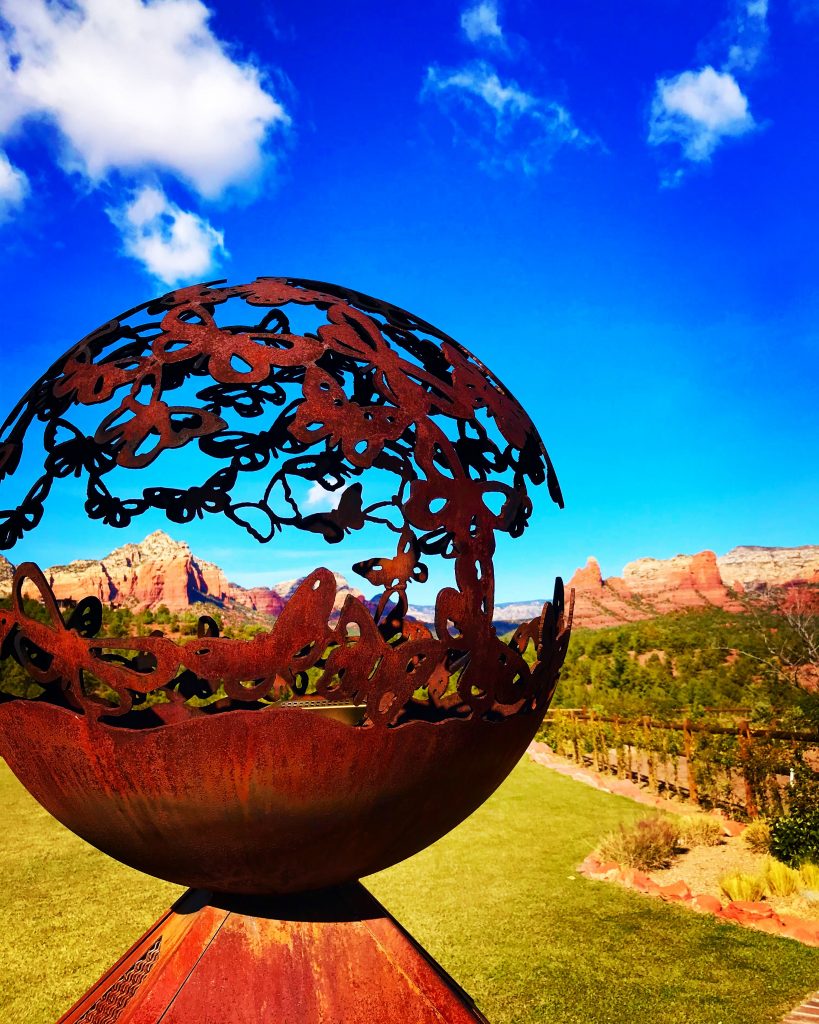 Devils Bridge Trail Sedona, Arizona
This is an amazing view, so don't miss it while in Sedona!
It's a moderate hike up to this amazing view, with a 1 1/2 hour round trip hike.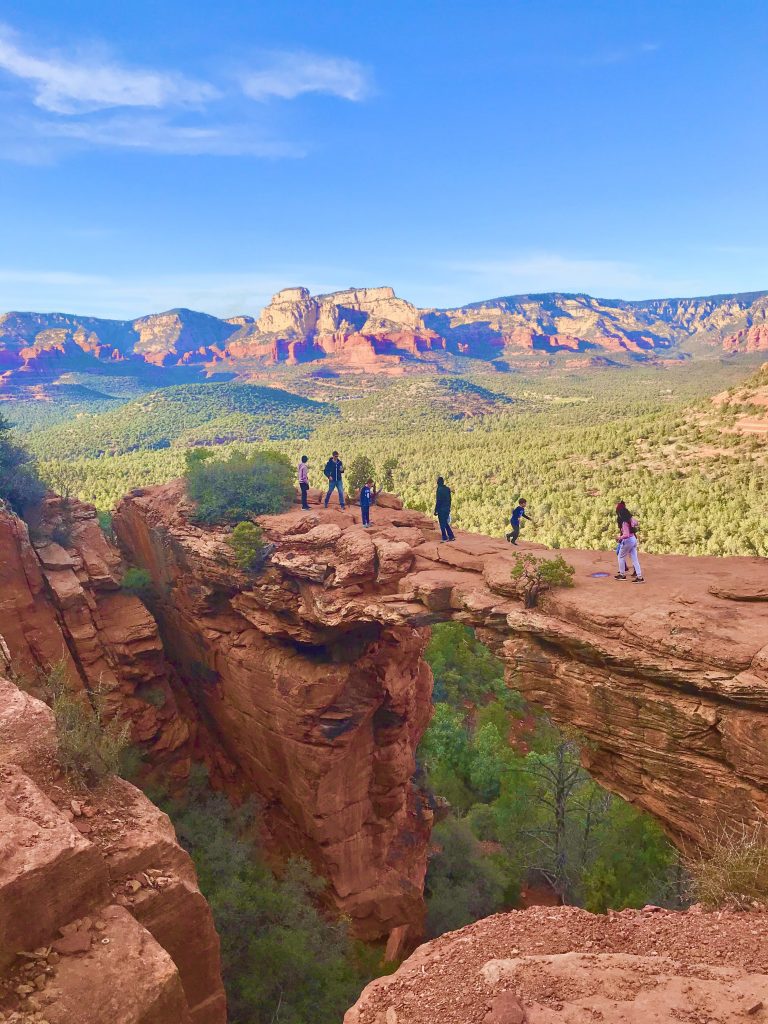 Planning a trip to ARIZONA? Pin it!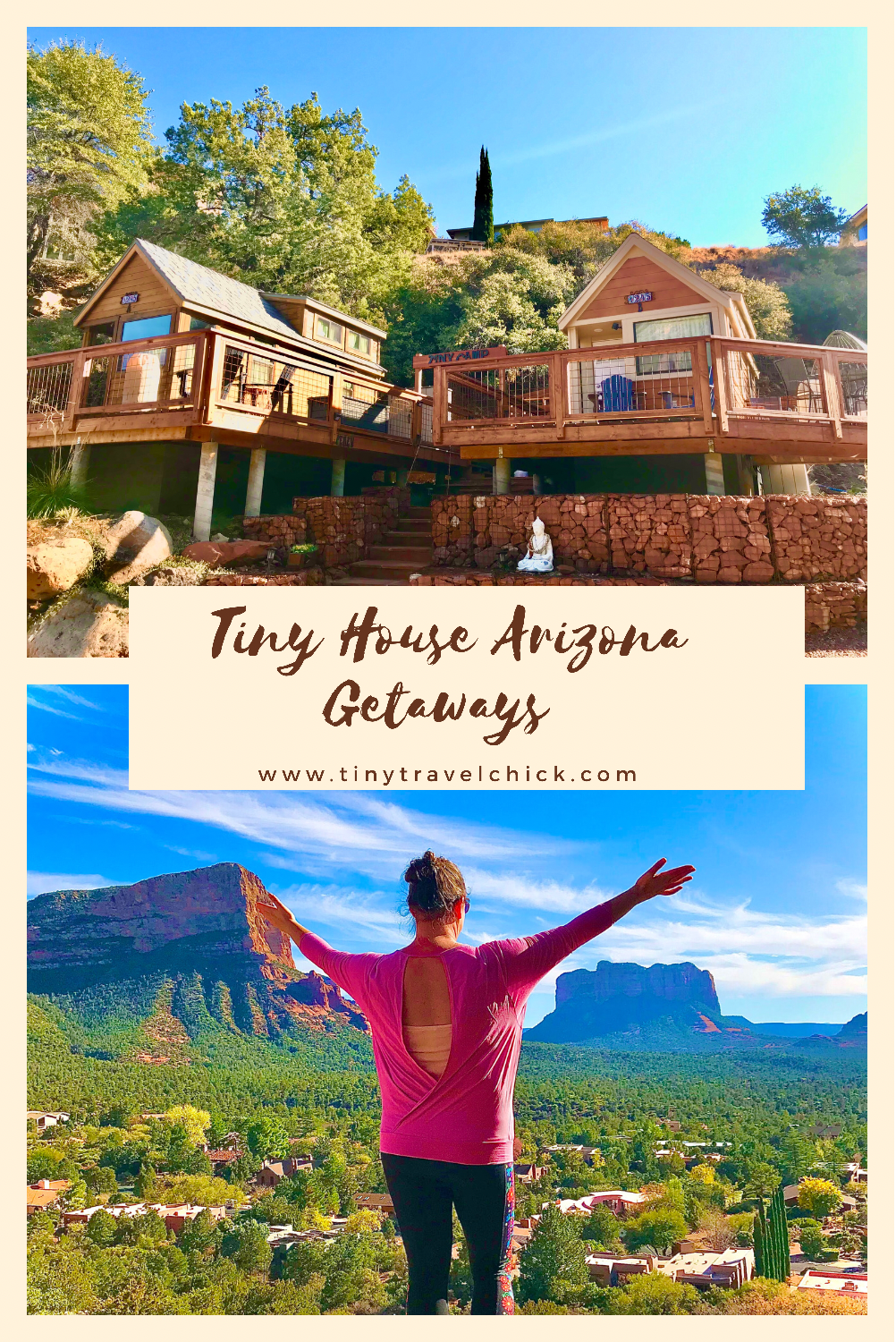 *Disclaimer: I may earn a commission when you book through my links with no additional charge to you, it simply helps me to continue to share my passion for travel and tiny houses with you!