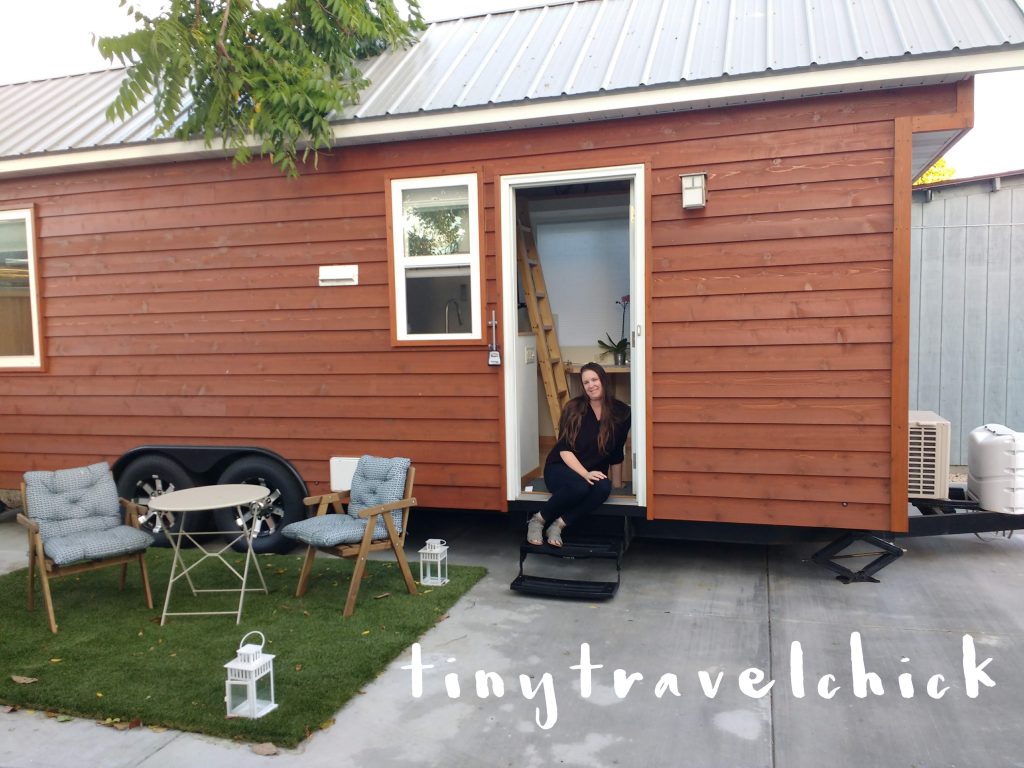 Right on! You came back to join me again on my travel experience touring this adorable Tiny House right in the middle of Silicon Valley, California!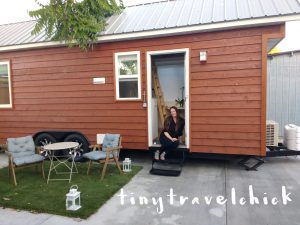 This attention getting Tiny House in the Land of Tech Giants was, beautifully crafted by ESCAPE tiny house builders located in Wisconsin.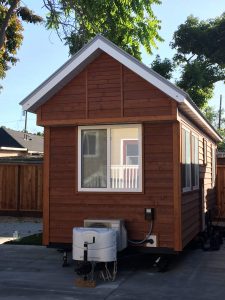 This particular model is called the Vintage model, and offers 313 square feet of livable space. The exterior was made of pre-finished cedar lap siding and cedar trim with steel accents and protective panels.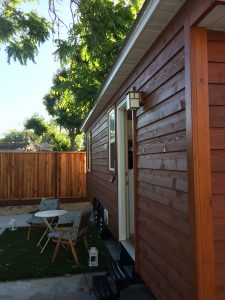 The hosts of the adorable tiny house rent it out on Airbnb, and make the check-in process super easy with detailed instructions on how to self check-in and use a lock box to access the key.
Let's take a tour!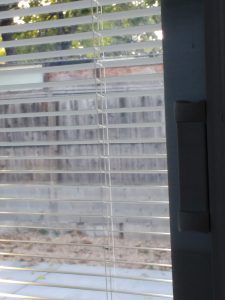 The first feature I noticed right away is the blinds system on the front door. It had a sliding handle that opened and closed the blinds that were built into the glass of the front door. What a great feature! Number one, you don't have to clean dusty, greasy blinds ever again! Number two, it protects the blinds from bending and breaking. Number three, what a great way to add a window for a space enhancing feature but privacy when needed.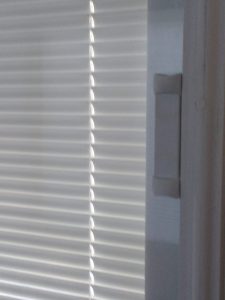 The living room was at one end of the house.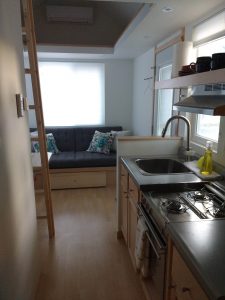 It had a built in custom couch with built in storage on the arms of the couch, and storage drawer underneath, with lots of deep storage.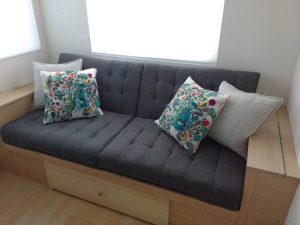 Tested for comfort, it was a simply made couch, with just enough space for two people.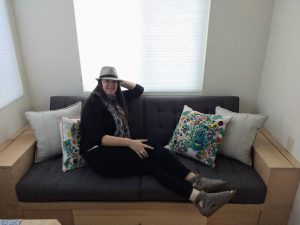 The sides opened up for deep storage.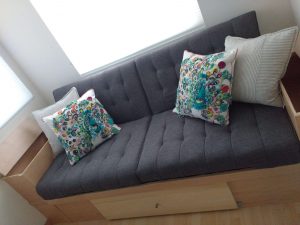 A two person dining table with two stools stored underneath. The host left a wonderful basket full of snacks and treats, so thoughtful!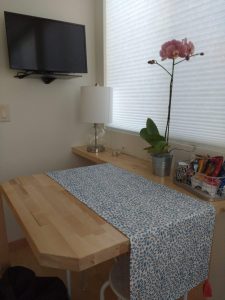 A beautiful light colored wood was used for the flooring and through out the house, which made the space feel light and airy.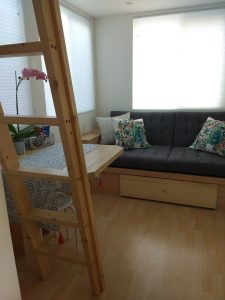 This was a great way to use a ladder for easy use and then to store out of the way without having to lift a ladder!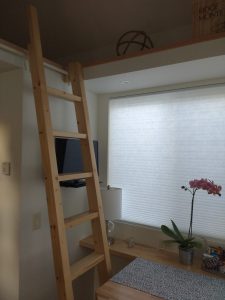 The loft
The ladder slid on a bar, and could be stored in front of the tv, and then slide to the left to access the loft and watch the tv. The only tricky part about leaving the ladder in this position is that it left very little space to get by on the left, and if you were to slide towards the tv, you may interrupt someone watching tv. Did I mention that tiny living will take alot of compromise??? But, honestly I believe the benefits of tiny living can out weigh the small hiccups of everyday living. I wouldn't see my self wanting that design in my tiny house but everybody has their own unique limits, and for an overnight rental stay, it was a great little space to 'test drive' out all the details that may be important to factor in.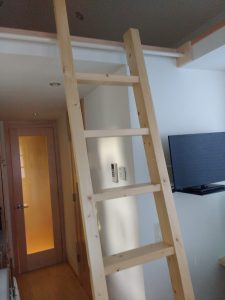 Fans were placed in the living room and the downstairs bedroom to create circulation and had attractive design details that added to the tiny house decor.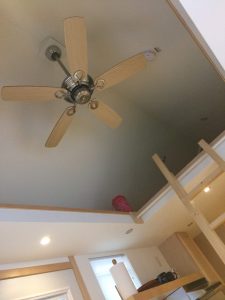 Since this was a Airbnb rental the loft was empty, but could easily be used as a second sleeping area or more storage space. The back triangle was an opening to the back bedroom, which I'm not sure had a function… maybe airflow. It could be a concern for privacy if sharing the tiny house with others. Again, everyone has their own special limits. I liked that there were built in outlets and a light switch for functionality on the back wall.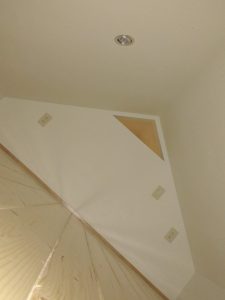 The host did a wonderful job of adding colorful little decorating details that really popped out against the light wood interior. The host shared that this particular vase was available at Home Goods.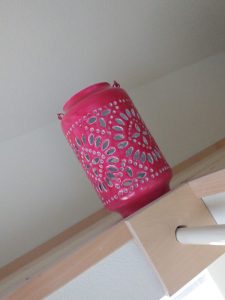 In both the living room and back bedroom the builder included shelving above for storage space or simply decorate as desired.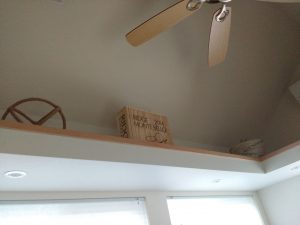 Things that made my travel experience homey
The kitchen was on the left side of the house and had everything needed for cooking meals in the tiny house. This kitchen had a stove top as well as small oven, I didn't end up using it but I'm definitely looking at gas propane stoves as being an option for tiny living. A Keurig plus all the coffee treats needed for a morning start, was provided. A small fridge is provided as well. It looks like there is more space for a taller fridge but since this is a rental most likely a taller fridge could be put in that space.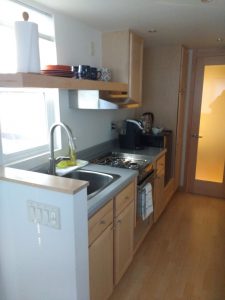 The host added fun little details to brighten your stay!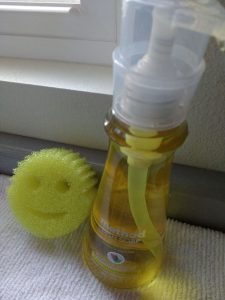 Plenty of cupboard/pantry storage.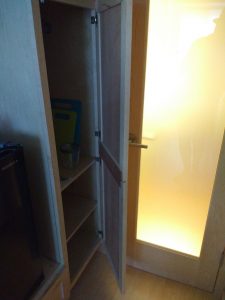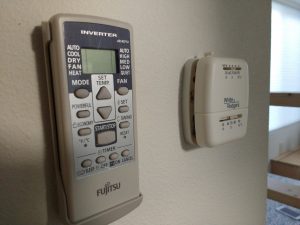 A simple dual AC/heater is installed in the living room for easy money saving cooling and heating of the whole house!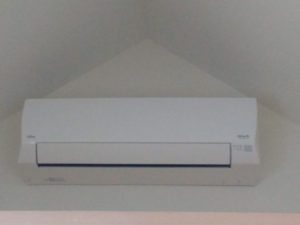 The bathroom was located on the right.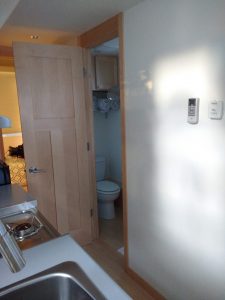 With a small sink and flush toilet. I used this same sink in the previous tiny house I stayed in and it's definitely not my favorite for a sink option. I'm going to need a bit more counter space. I found it tricky to put my toiletries somewhere while using the sink.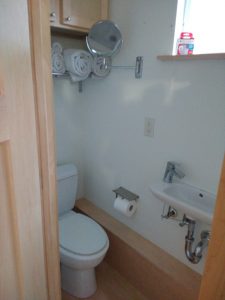 The shower was just the right size to store products and use the space comfortably. The shower curtain rod was a curve design which I thought was useful.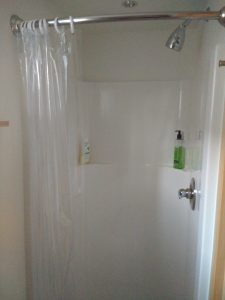 My favorite part
My favorite part of this tiny house was it had a downstairs bedroom! I don't see myself using a ladder for long term tiny living, and the stairs design would have to be just the right type so it doesn't feel too steep going up and down. So for now this type of design is top on the list for bedroom ideas.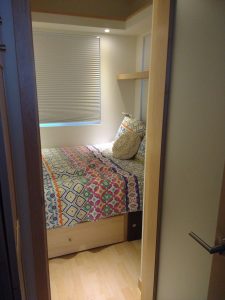 The bed was queen sized with drawer storage underneath.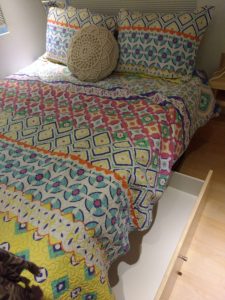 The host did share that she used Zulily for her linen.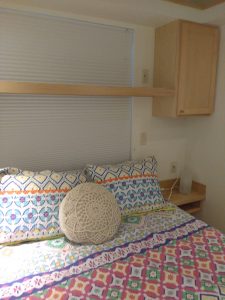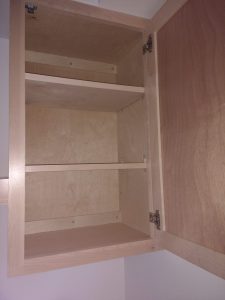 Just enough storage of a few items, however not a hanging closet option. Again for overnight usage it was fine.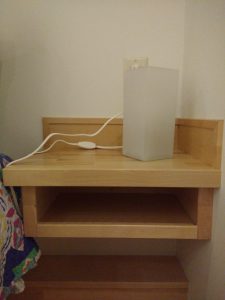 I really like the functionality of this outlet, it had regular plugs as well as USB ports for charging phones as well.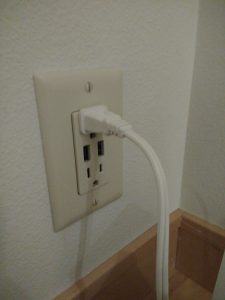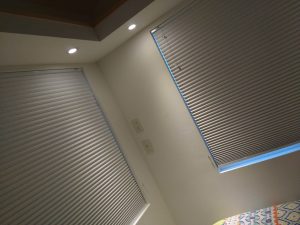 The built in LED lighting was a nice lighting feature.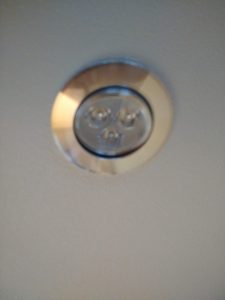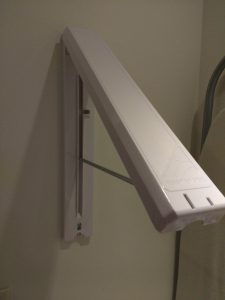 Since there wasn't a dedicated closet in the bedroom the host did install a hanger to be used for hanging a few clothes, and some hooks to hang bags, coats etc.
Plant Based Karma
I only stayed in the tiny house for one night in San Jose and wasn't able to explore the surrounding highlights, but I did end up ordering a great plant based dinner from a local pub called Good Karma Artisan Ales and Cafe I love finding these special little places that just speak to my soul, not to mention a great deal on delicious food! They offer 1, 2, or 3 items plates, I went for the 3 item plate for 11.50! Which also includes your choice of brown rice or quinoa for a $1.00 more. I ordered: the organic Sweet Karma Kale Salad, red and green cabbage, shredded carrots, red onion, homemade basil-cilantro seasonal vinaigrette. Chili Verde, cumin roasted veggie protein simmered in a house made roasted tomatillo-jalapeño verde sauce with lime, cilantro and green onions. And the Jamaican Jerk, local tofu, veggie cutlets, and roasted potatoes smothered in spicy caribbean jerk seasonings with carrots, mixed bell peppers and green onions. With brown rice on the side. You can call your order in and pick it up, quick and easy process! I didn't stay for their great selection of ale on tap, but when I come back, since I'm a cider girl I will have to try out the Lawyers Plums and Money Cider, made with Plum Jerkum aged in 60 year old Flor de Caña barrels. With guava, pineapple, and cherry, now that's my kind of drink! More tropical the better!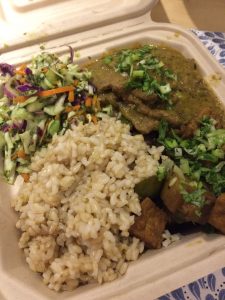 My travel experience in San Francisco's colorful, Latin infused Mission District
I chose this tiny house because it was the closest I could find to San Francisco, since that weekend was Carnaval SF, and I wanted to capture both. Carnaval SF is an annual celebration of the many cultures of Latin America, to read more about this beautiful celebration, check out last years Tiny Travel Chick's Carnaval AirBnB! This year was the 40th year celebration, with the traditional Sunday parade procession down Mission Street, in the Mission District of San Francisco.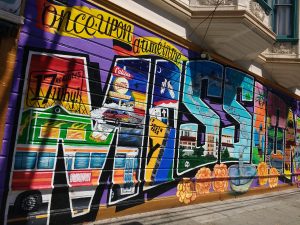 San Francisco is an eclectic city full of culture and pride in it's celebration of uniqueness. The mission district prides itself in preserving the Latin culture and traditions of the various countries that come to this area to call home.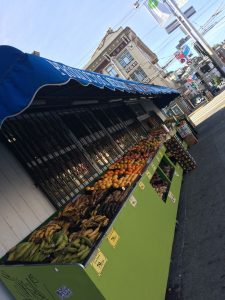 A stroll down it's many streets and alleyways is a tapestry of vibrant colors and representations of what this community stands for.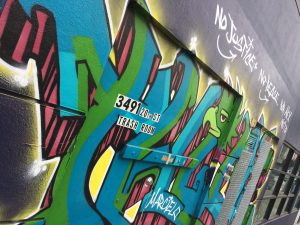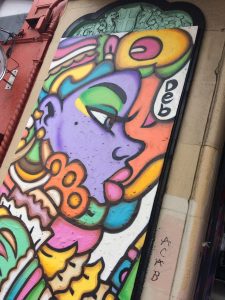 Each country is represented through direct references or woven into the food, murals and shops along Mission Street.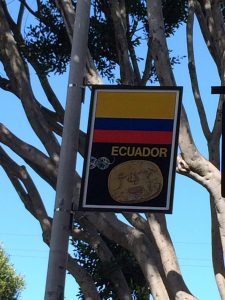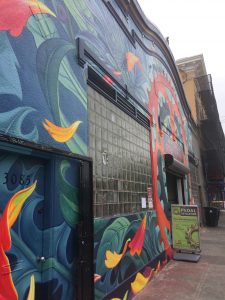 Loved the reference of this little bike shop tucked away on a sidestreet, called Pedal Revolution. They are a local community driven shop that helps support the local youth. They teach valuable skills that these students can carry with them into the future.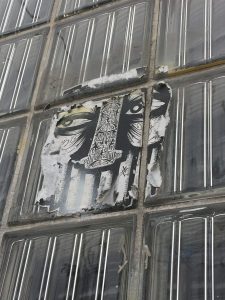 Carnaval San Francisco annually showcases the Mission District's proud heritage of the many cultures that make this area so special.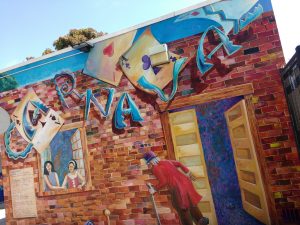 Murals remind us how important the celebration of Carnaval is to this community.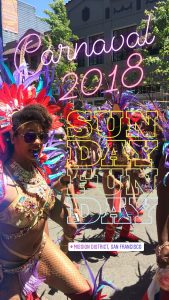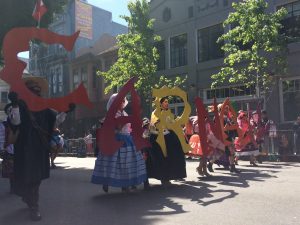 A long tradition of showcasing the lowrider community starts off the long procession of parade participants.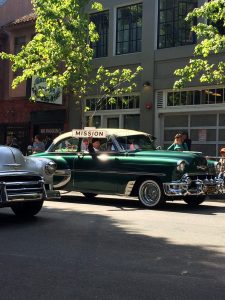 Representing the ancient dancers sets the tone for the history of what carnaval celebrates.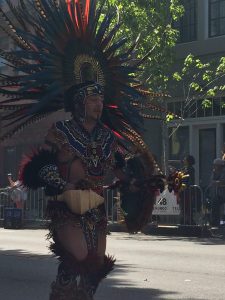 A total of 33 countries are represented in this annual tradition that showcase the latin and Afro-carribean cultures .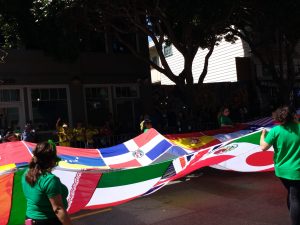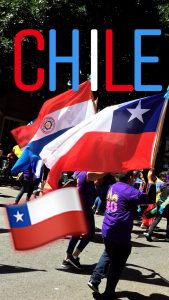 I have to highlight Chile to honor my long history of family that comes from the longest latin country in South America!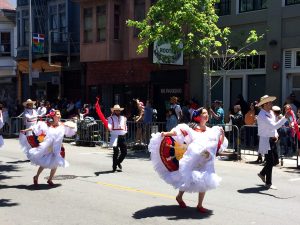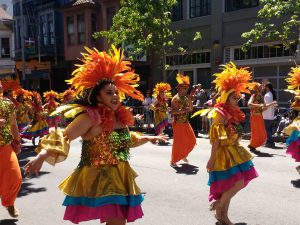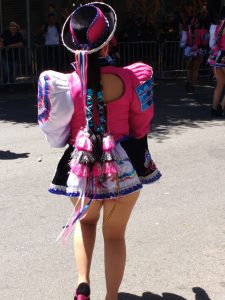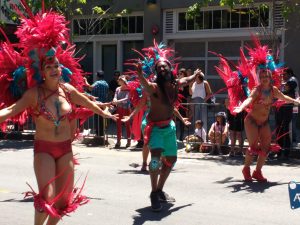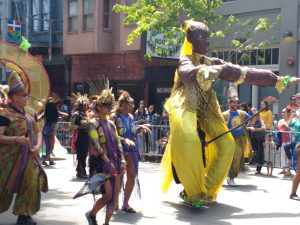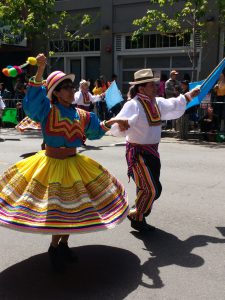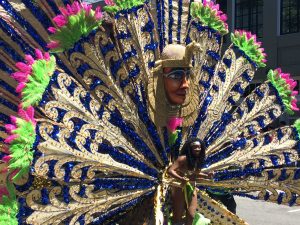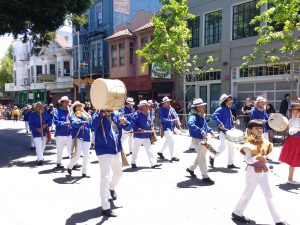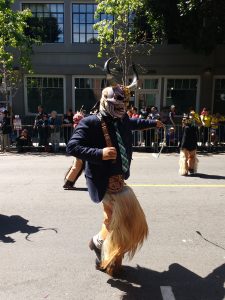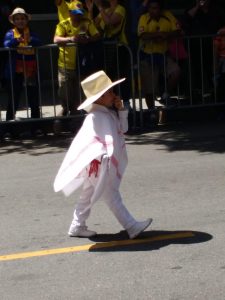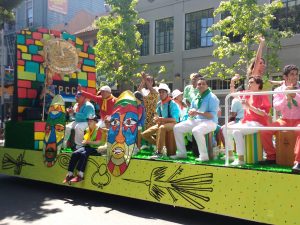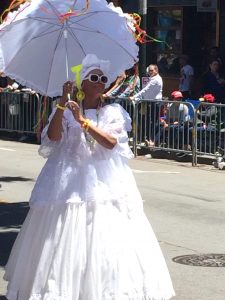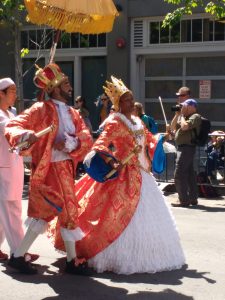 Look who I ran into walking through the Mission District! You can find her right out side a Frida Inspired local shop called Luz de Luna, I couldn't resist myself in buying another scarf and Frida T-shirt!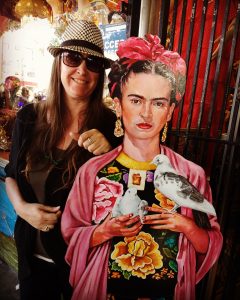 A Foodie's plant based travel experience of the Mission District, San Francisco.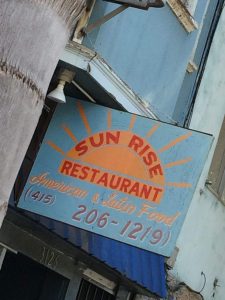 I discovered quite a few healthy plant based options while exploring the alleyways and streets of the Mission District. On the morning of the parade, I stopped into SunRise Cafe for a Vegan Breakfast Burrito, filled with Soyrizo, black beans, home fries, avocado, and salsa on the side . The owner is a sweet lady named Alba Guerra who offers traditional Salvadorean cuisine with many Vegan options. Her story touched me, she had a dream of starting a restaurant and has been in this area for 13 years, but because of rising rent it will potentially force her out of her own community, she has a Go Fund Me page.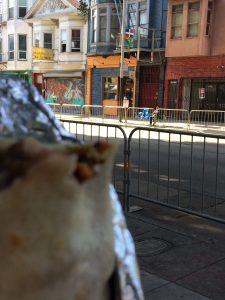 I had to go back and have lunch after the parade as well! Two great plant based options are: Platanos, frijoles negros y crema, fried plantains, black beans and sour cream.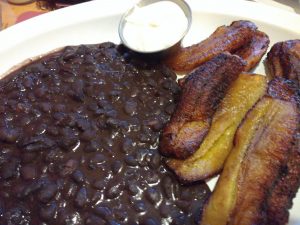 Vegan Chorizo, beans, rice and salsa. ….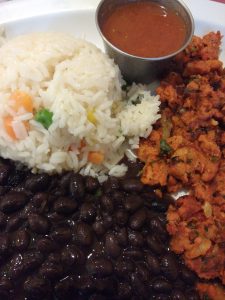 Cha Cha Cha features a Tapas style dining experience with several plant based options.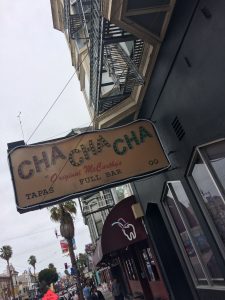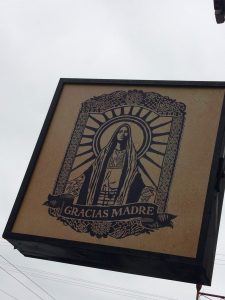 Gracias Madre located directly on Mission Street, offers a full Vegan menu, with so much to choose from it was so hard not to order everything!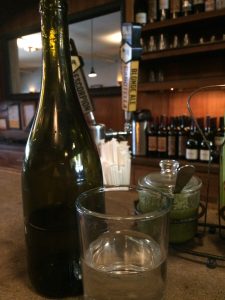 I started off with drinks, a fresh squeezed lemonade and watermelon Agua Fresca.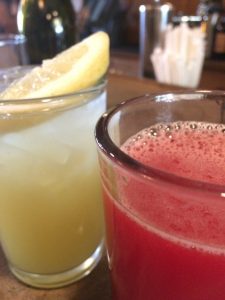 For a starter, a must try, is the Cauliflower with Cashew "Cheese"! Flash fried cauliflower mixed with spicy cashew cheese, topped with cilantro.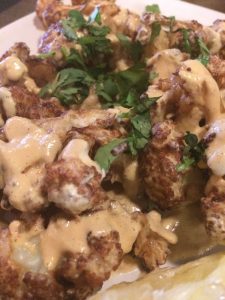 Two great options for lunch or dinner are the: Pozole, traditional hominy stew in a spicy red ancho broth with avocado, cabbage and cashew crema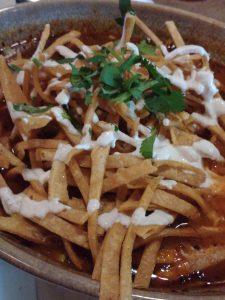 Chimicanga, tempeh chorizo, caramelized onions, red peppers, potatoes, black beans and cashew chipotle aioli. Topped with guacamole and smoked tomato salsa ranchera.