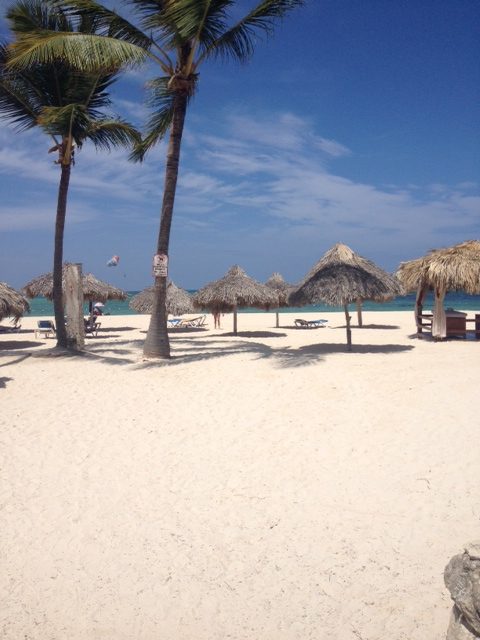 You're back again! Here's Part 1 and Part 2 in case you missed it. With my introverted nature I would have been perfectly content to stay in my little oasis under my grass palapa umbrella the whole trip, but I knew part of being here was to get out of my comfort zone. So I decided to book a tour of the capital Santo Domingo. And I'm so glad I did! I ended up with a great group of people and made friends with two great ladies from Colombia, who provided a great opportunity to practice my Spanish! The bus ride to Santo Domingo was a journey in itself, and full of great entertainment. I couldn't believe how many people used motorcycles to get around. I even saw a family of 4, kids and all, on one motorcycle, whizzing down the road! The Dominican Republic is a vibrant country so full of diverse culture, rich in history and so many beautiful points of interest.
Columbus Memorial
Our first stop was the memorial of Christopher Columbus Lighthouse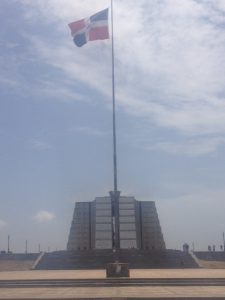 Amazing Sparkling Caves
We stopped at these amazing underground limestone caves with turquoise green water, known as Los Tres Ojos.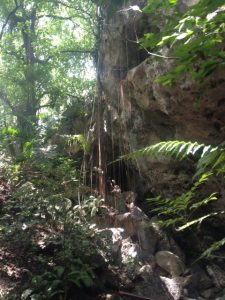 The White House
Made a stop at the "White House" of Santo Domingo. Can't resist posing with the guards…..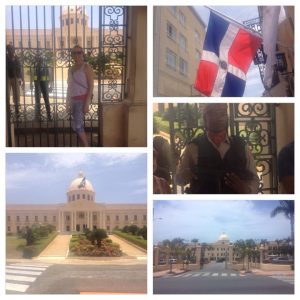 Colonial District of Santo Domingo
Rich with beautiful colonial architecture, an afternoon touring through the cobbled streets, reveals local artisan products, listening to the soulful tunes of local musicians, smells and tastes of the Dominican cuisine and little treats of everyone's favorite, chocolate!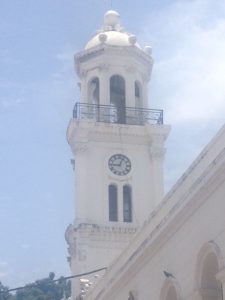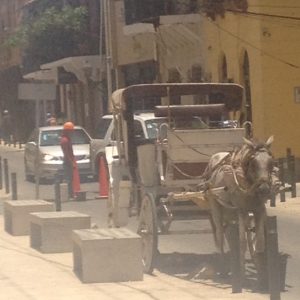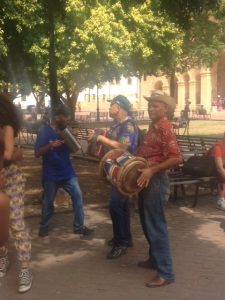 And home to the first cathedral built in the Americas.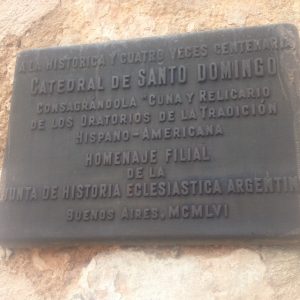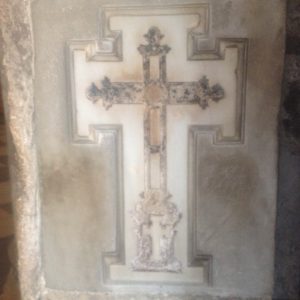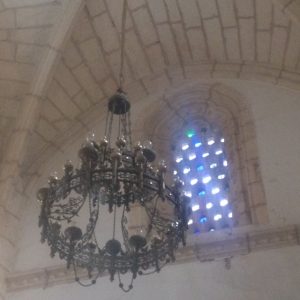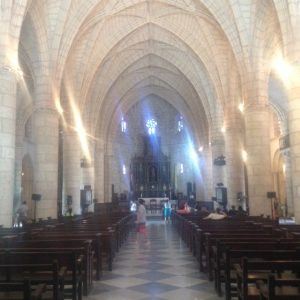 Choc-ah0lics stop here!
Great chocolate museum: Chocomuseo.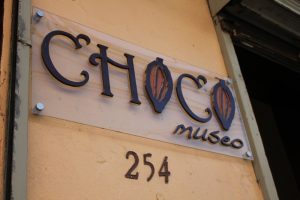 Eternal Flame
The National Pantheon of Dominican Repulic houses the eternal flame paying respects to fallen soliders.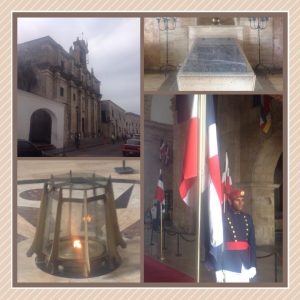 Palacio Virreinal De Diego Colon
Home of Diego Colon, Christopher Colombus' son.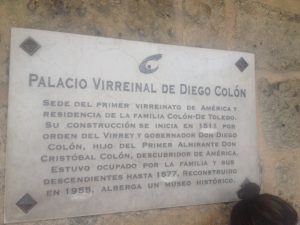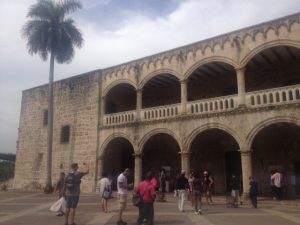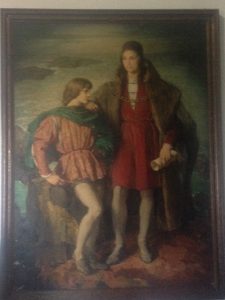 Or if you want to just Chill……
If you're like me, and you want to just spend your whole vacation at Los Corales Villas Ocean Front enjoying activities within walking distance, then here's some points of interest that you may enjoy. Spa on the beach Can't get any more relaxing than a massage on a tropical beach!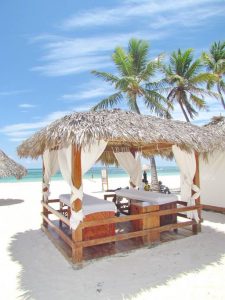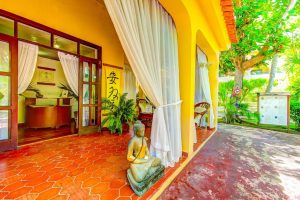 Hop on the party pirate ship!
Arrrrrrrrr matey!!!!!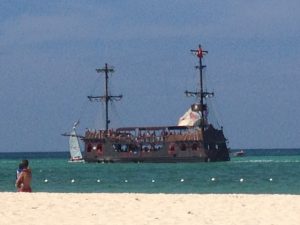 Or simply chill on the beach and enjoy the view…
or buy some fresh fish right on the beach!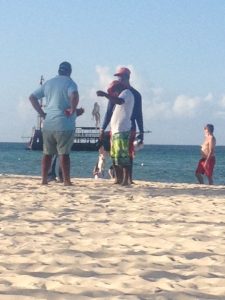 Enjoy dinner on the beach like Thai Balicana Restaurant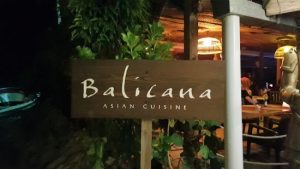 and breakfast on the beach…..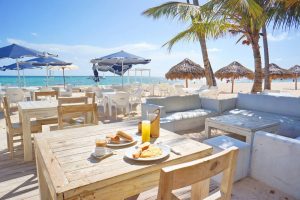 Simply enjoying the surrounding tropical vegetation and the meandering pathways would be enough for me…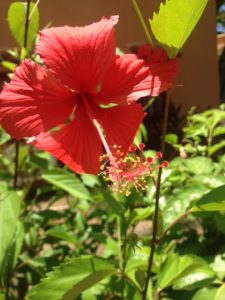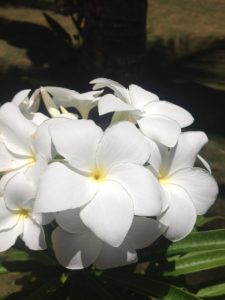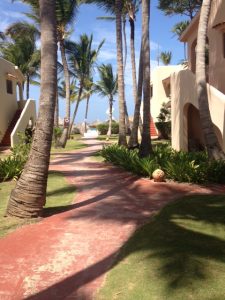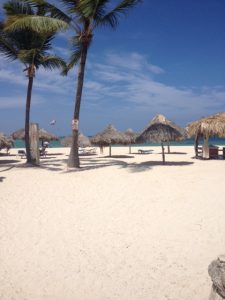 or take a stroll on the beach and enjoy the amazing sunsets.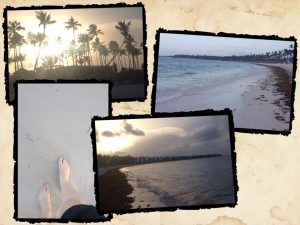 Or catch a morning sunrise…..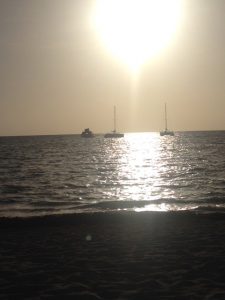 What's my take from this great adventure? I can do it! i don't need to plan EVERYTHING out, and I can do this by myself. If I can fly completely alone to a foreign country at moment's notice and survive a tropical storm, then I think I can build being more spontaneous into my everyday life. And Just Do It! I knew that part of what I wanted to practice in my life was intentional living, which meant for me to travel and take in the beauty and the rich cultural experiences that can be discovered in these unique places around the world. Did I know that what I would ultimately learn, is that facing my fear of the unknown and dare to do something with just me, myself, and I, would be the most life affirming moment so far? And maybe that's what that moment of spontaneity was designed to bring out in me. That assurance that we can follow our hearts in moments of trepidation that leads to a new beginning of personal growth.