Maybe you're a local, maybe you're from another state, or are you planning an international trip to California? Tinytravelchick has you covered for things to do in California with my inspiring guide for the nature lover in all of us.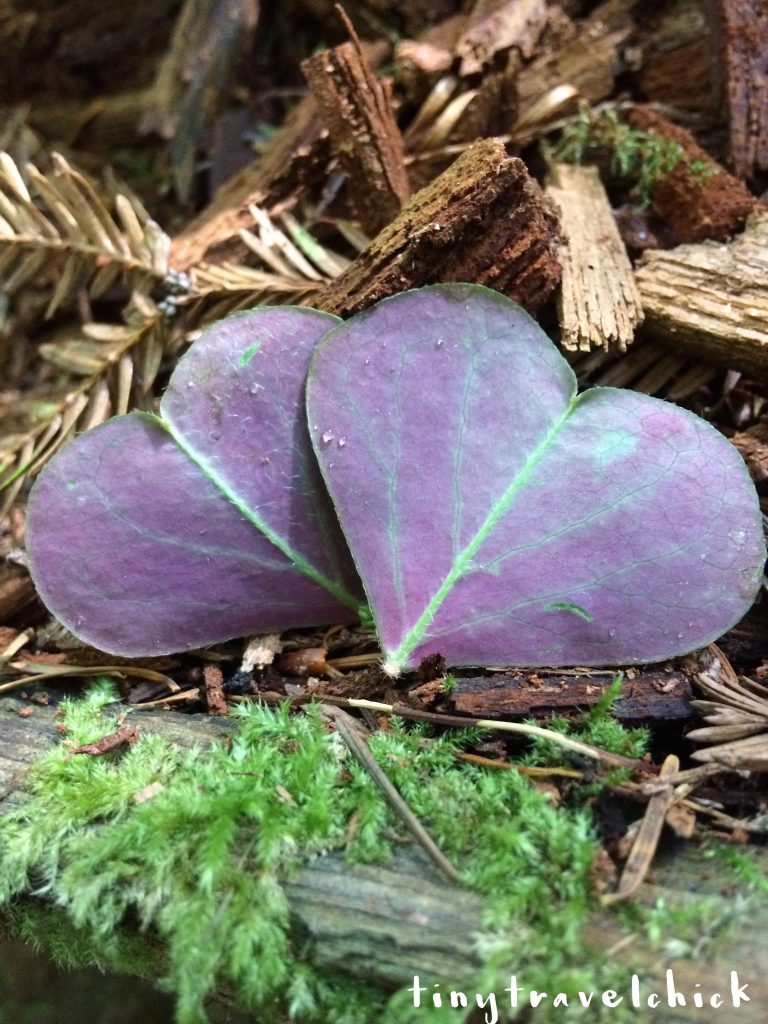 TinyTravelChick's Top 10 California Beaches
1.With so many beaches to choose from in California, Limantour and Stinson Beach are my top two favorites on my list of things to do in California. If your a nature lover like me then you can probably relate to just how special spending the day at the beach can be. There is something special about laying back and listening to the soothing sound of waves crashing against the sandy beach, creating a sense of renewal. Limantour is located off of Sir Francis Drake Blvd just outside of Point Reyes Station. Take a left from Sir Frances Drake on to Bear Valley Rd. and then take a right on Limantour Road leading you straight to the parking lot at the end of the road. Walk down the path across a wooden bridge and up a slight hill and this is your first glimpse of the white sandy beach with crystal blue waves of the Pacific Ocean!
My favorite part of the day is to catch the vibrant colors of the California beach sunsets! A perfect ending to a things to do in California list!
2.From Limantour Beach head south on Hwy 1 towards San Francisco and on your way stop in at Stinson beach, a family friendly beach with calm waves and no undertow. The beach is lined with tons of beach houses so this is a popular beach for locals as well as visitors from all over.
3.Head down to San Francisco and enjoy the vistas of Ocean Beach just in front of the famous Golden Gate Park. This beach allows bonfires at night, so grab some marshmallows and enjoy!
As you descend down Hwy 1 towards Ocean Beach park just in front of the Cliff House Restaurant for some great views of Seal Rock. Sometimes you can spot seals basking in the sun! Enjoying the seals is a nature lovers must-do for things to do in California.
4.Find your way to South 101 and head towards the area of San Luis Obispo and stop in at Grover Beach. Lined with lush green succulents and bright pink flowers, it's a great beach for sandcastles and frisbee throwing!
5.Continue down Hwy 1o1 and make a stop in the Spanish influenced town of Santa Barbara. Take a stroll on the harbor catch the setting sun and enjoy watching the evening surfers catch some waves!
6.Just a few miles south of Santa Barbara is a sweet little community called La Conchita, just outside of Carpinteria, California. In mid-March little baby seals find refuge on this beach and bask in the warm sun before they head back out into the ocean at the end of the day. Such a treat to be able to share this beach with this little guy!
7.Keep heading down the California coast into the popular beaches of Los Angeles. One of my favorites is Manhattan Beach, with it's white sand and turquoise water it's a paradise on the mainland. Find a sunny spot, lay your towel down, pitch your umbrella and soak in this view……
9.Now it's time to explore the Northern Beaches of California, bring a coat! The beaches in this area tend to have overcast days, perfect to escape the hot summer days of central California! Take Hwy 1 out towards Bodega Bay, continuing north through the quaint little town, and stop in at Portuguese Beach for long refreshing strolls on the beach. Find a log to lean up against and some amazing waves.
9.Continue north on Hwy 1 for a longer scenic route of the California coast or head towards Hwy 101 for a faster drive up to Humboldt County on the upper west portion of the Northern stretch of California beaches. Just outside of the unique little college town of Arcata, California, is Mad River Beach. Find your way to Mad River Road, which winds through fields filled with grazing cows, and you end up in the Mad River Beach Parking Lot at the end.
10.I had to include a beach located on Natomas Lake on the Negro Bar entrance in Northern California, as one of my favorite things to do in California. Located off of Hwy 50 just above Sacramento, California, Natomas Lake is home to an abundance of wildlife and a nature lovers destination for sure. With the quiet laps of water against the shore, a view like this is bound to bring you peace and tranquility. I enjoy renting a kayak and gliding across the water in search of wildlife and tranquil coves along the lake shore.
Tinytravelchick's highly recommended things to do in California: Bucket List Experience Must Do!
I found an easy day trip bike ride or hike on Marshall Beach Trail that leads down to Marshall Beach located on the shore of Tomales Bay. If you're looking for inspiring views stop at the top of the trail for some photography snapshots of the surrounding California beauty.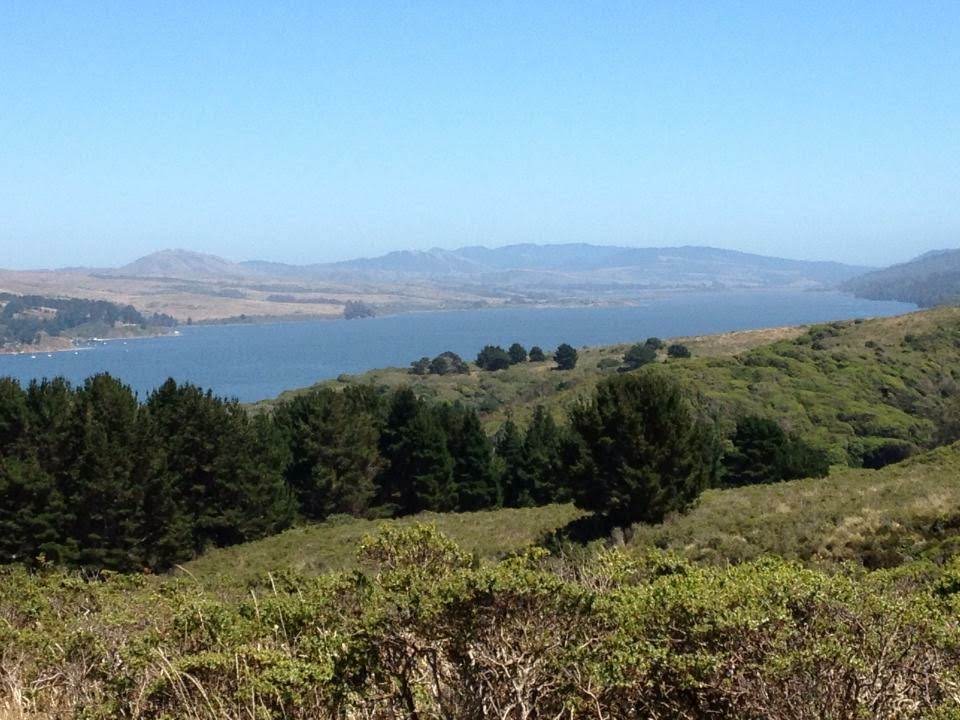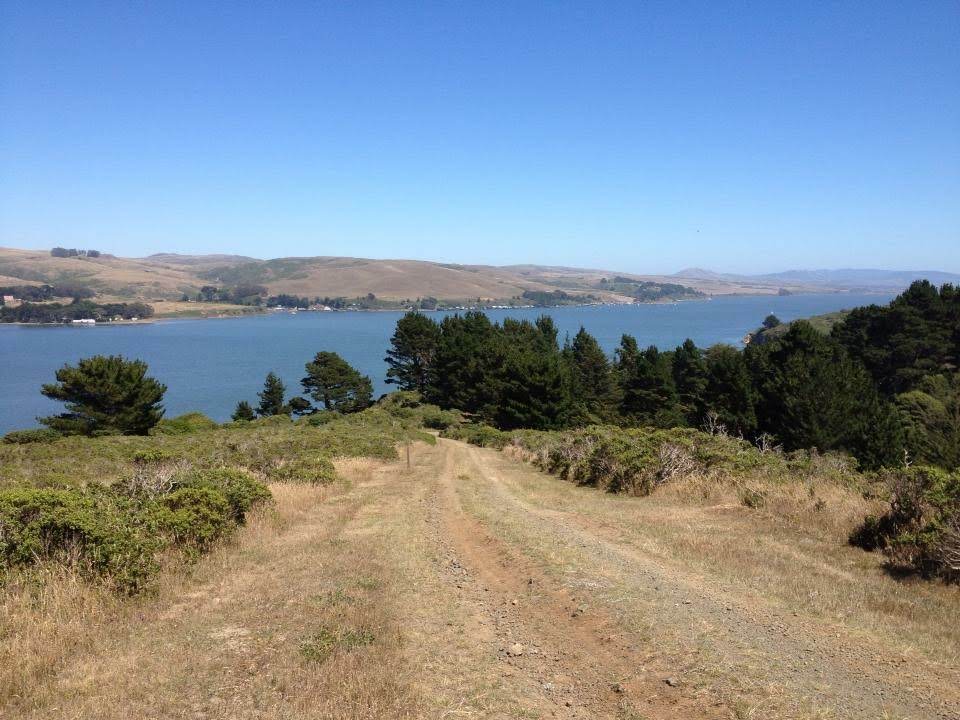 I spent the rest of the afternoon basking in the warm sun and soaking in the beach views proud of my determination to explore on my own and simply being at peace with the understanding that venturing out on our own has just as valuable rewards as being with others.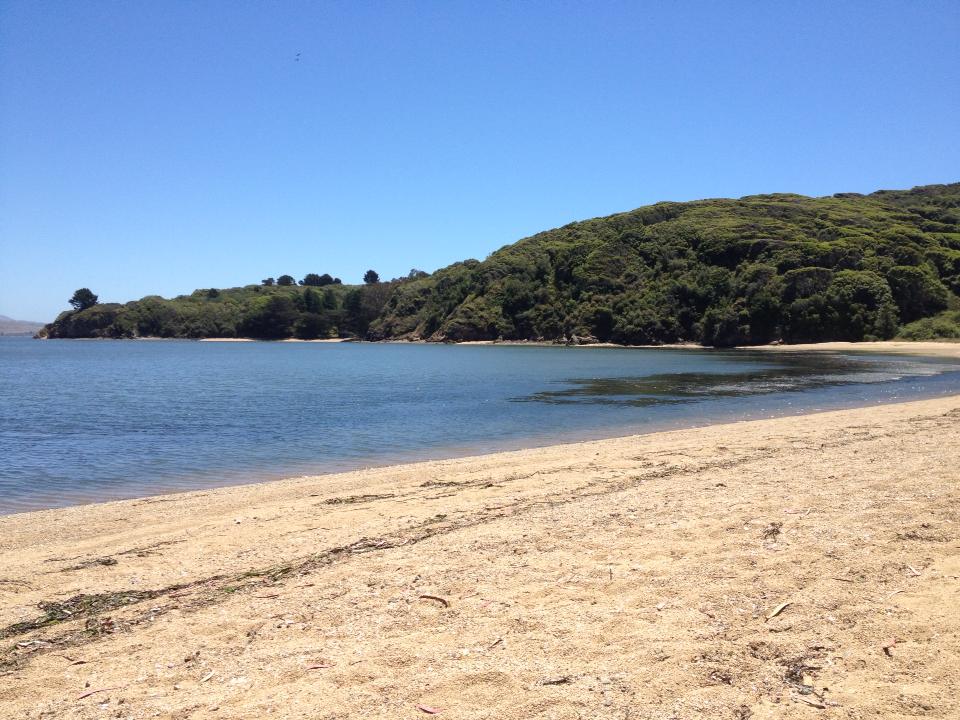 To find this amazing beach , take Hwy 101, take the Sir Frances Drake Blvd. Exit, toward San Anslemo, and drive to the town of Olema, turn right on Hwy 1, left on Bear Valley Rd. This joins with St. Francis Drake Highway, then take a right on Pierce Point Rd. Turn right on Duck Cove/Marshall Beach Rd. The road becomes gravel, stay to the left at the fork in the road. Park in the parking area, not blocking the cattle gates. You will be riding through cattle fields, so enjoy the views of sweet cows and beautiful grassy fields on this ride. The trail heads down the hill towards the beach on a wide dirt road. I noticed some tents on the beach and found myself wondering how people accessed this beach since you can't drive down to this beach in a car. When I got home I did some research and discovered a local kayaking company Blue Waters Kayaking that helps nature lovers reserve a spot on Marshall Beach and carries camp gear on motor boats to the campground. Rent a kayak from Blue Waters Kayaking to access Marshall Beach.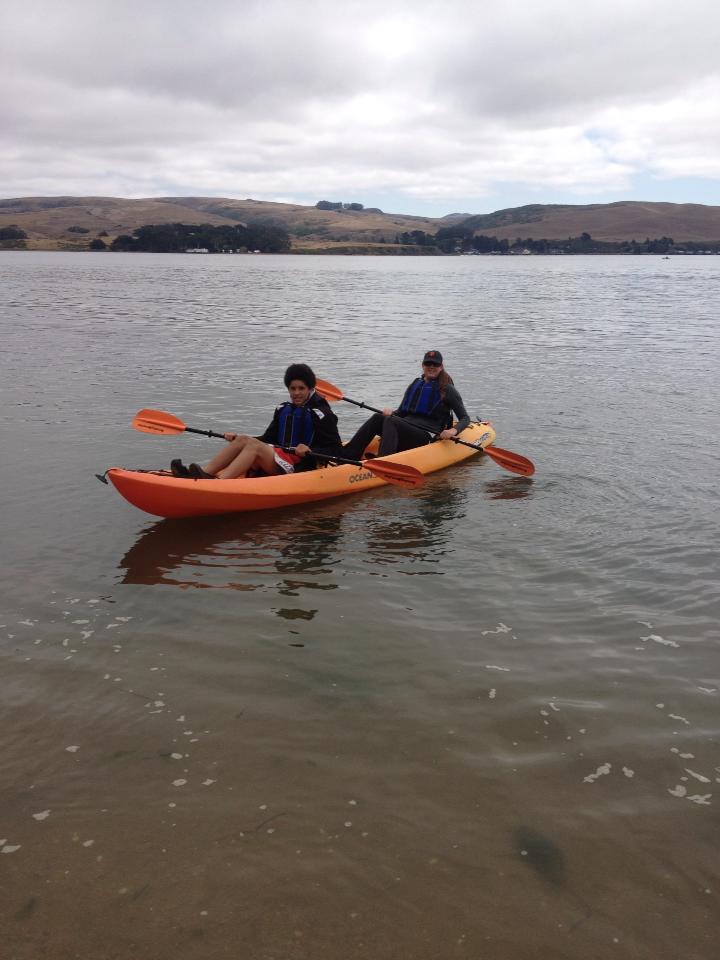 So a few months later after enjoying Marshall Beach I came back for the most amazing nature lovers experience learning about bio luminescence with my son, who continues to carry my nature lover gene! (He is now 21 and an environmental science major, so proud!) I highly recommend booking their Bio luminescence tour only available when there is no moon, so check their calendar first before planning your trip so you can catch this life changing experience! Guides take you out at night into Tomales Bay in kayaks and you are immersed in the magical glow of bio luminescence. I literally felt like a kid again, splashing my kayak oar in the water creating glowing ripples in the pitch black water. As your kayak glides through the water, glowing lines float out from your path. Sting rays and darting fish light up as they pass through the bio luminescence. I was mesmerized by the simple yet magical experience of this nature lover's experience.
TinyTravelChicks favorite Instagrammable snapshots of things to do in California
You can find these colorful flowers all along the trail of Lady Bird Johnson Grove, located in the Redwoods National Forest in Humboldt County, California.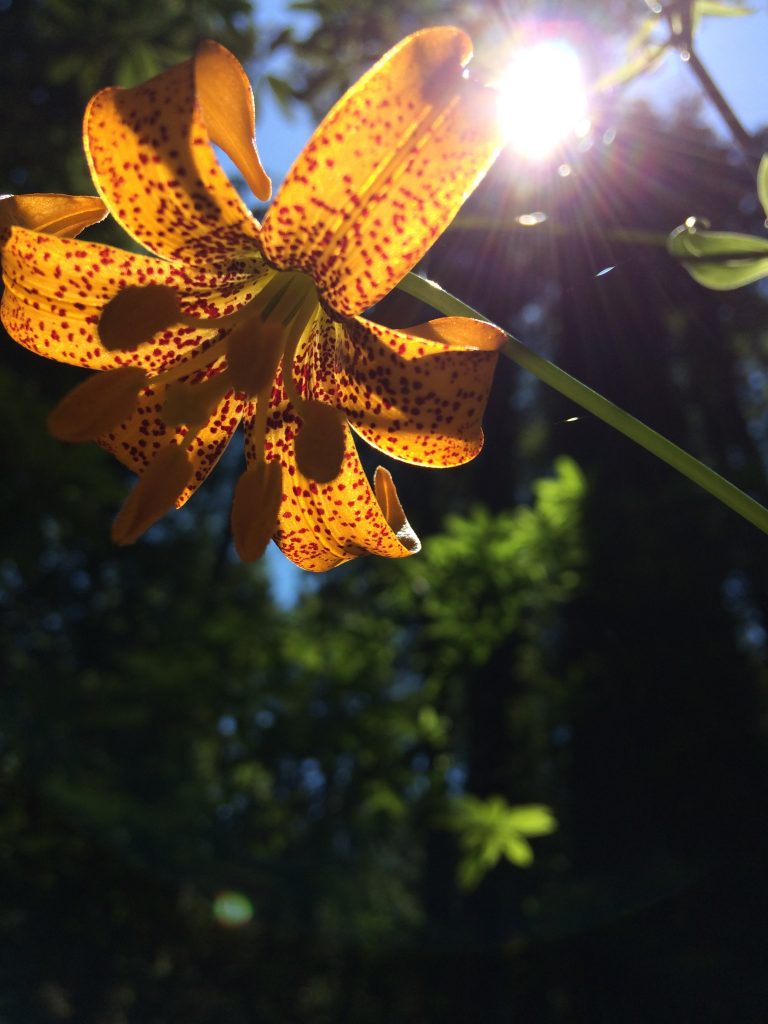 In the little town of Arcata, California, is an amazing city park, conveniently named Arcata Park. These little yellow guys are called Banana Slugs and they make a great photo opportunity. They are so popular in this area that you can actually buy toy replicas as a souvenir to take home!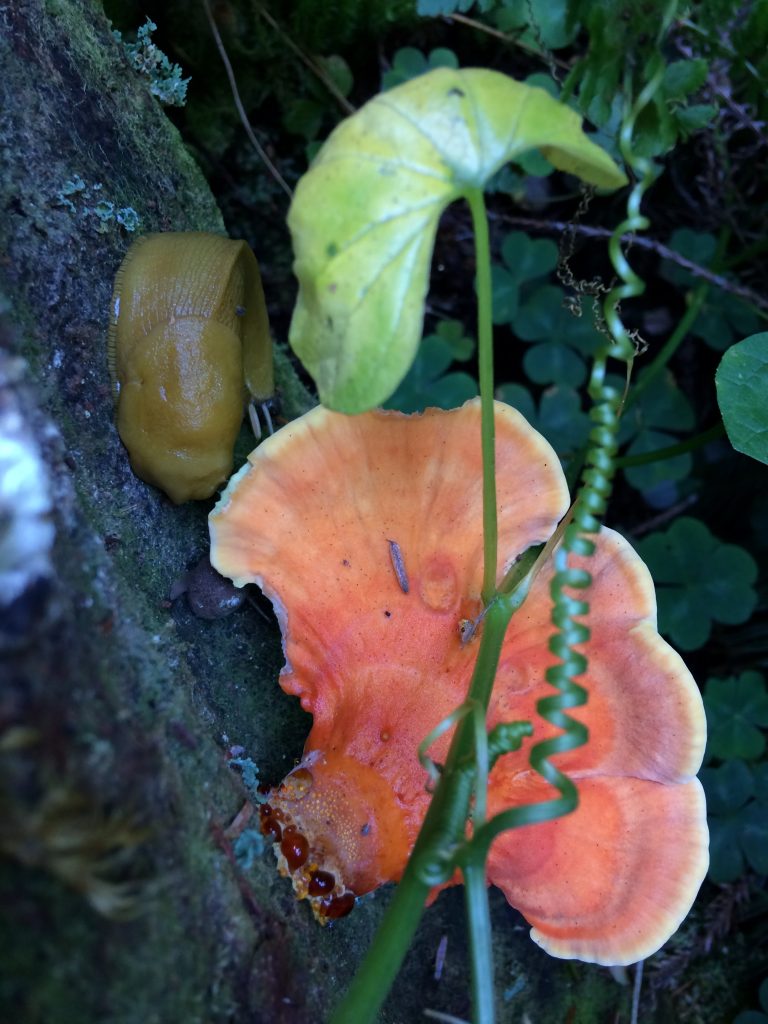 On your way out of Arcata, you will pass through the town of Loleta, take the Loleta exit and find Queso Kings Grilled Cheese Bar. It crosses off two things to do in California… 1. Eat an amazing gooey grilled cheese sandwich, Tinytravelchick's pick is the Mardi Gras. 2. Enjoy it in this flower garden for a nature lovers paradise.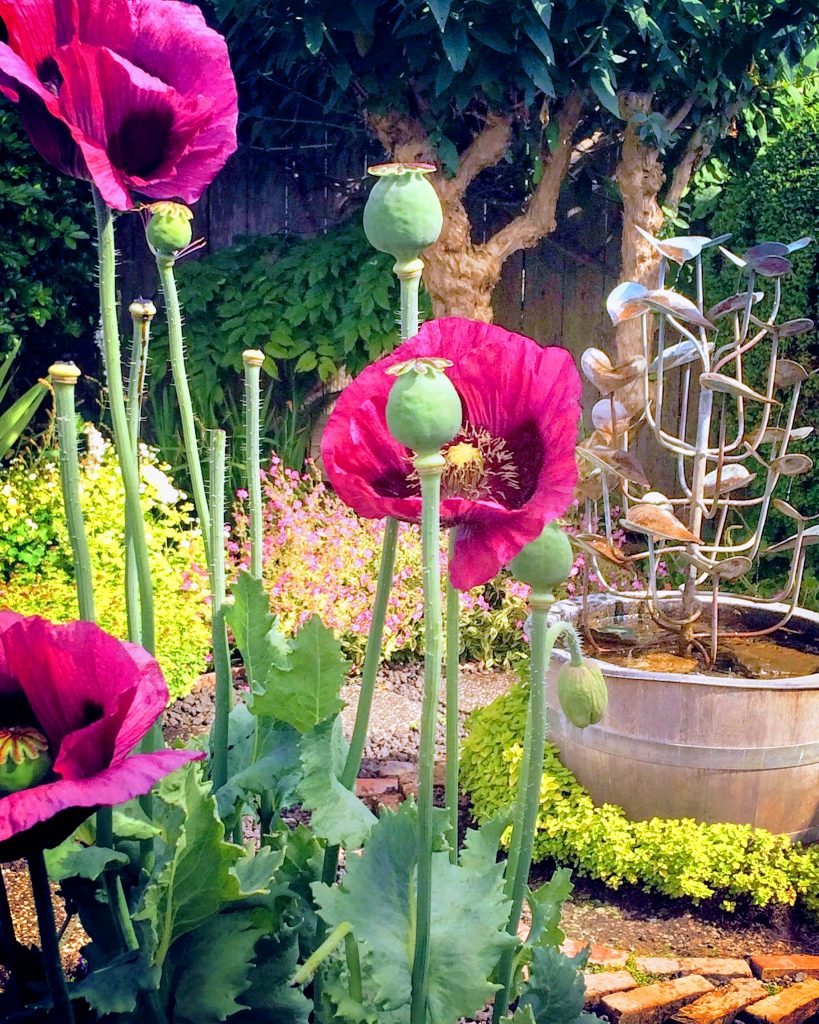 If you are an avid Star Wars fan then head out to Marin County, California to experience things to do in California that satisfy you inner Jedi! Make a pit stop in the charming town of San Anselmo, California and get wise advice from our little friend Yoda.
Take the Lucas Valley Rd. exit off Hwy 101 and drive west to Lucas Valley Nature Preserve. 1,271 acres of land put aside by George Lucas, and it just so happens to be the stomping grounds of Lucas Films.
Find the trail head appropriately named Big Rock Trail for the big rock that is hard to miss on the side of the road. Park anywhere on the side of the road and enjoy an intermediate hiking trail through the green grassy hills of Marin County.
Farmers Markets are always great inspiration for colorful photo opportunities. The Marin Farmer's Market is held every Thursday and Sunday at the Marin County Civic Center parking lot.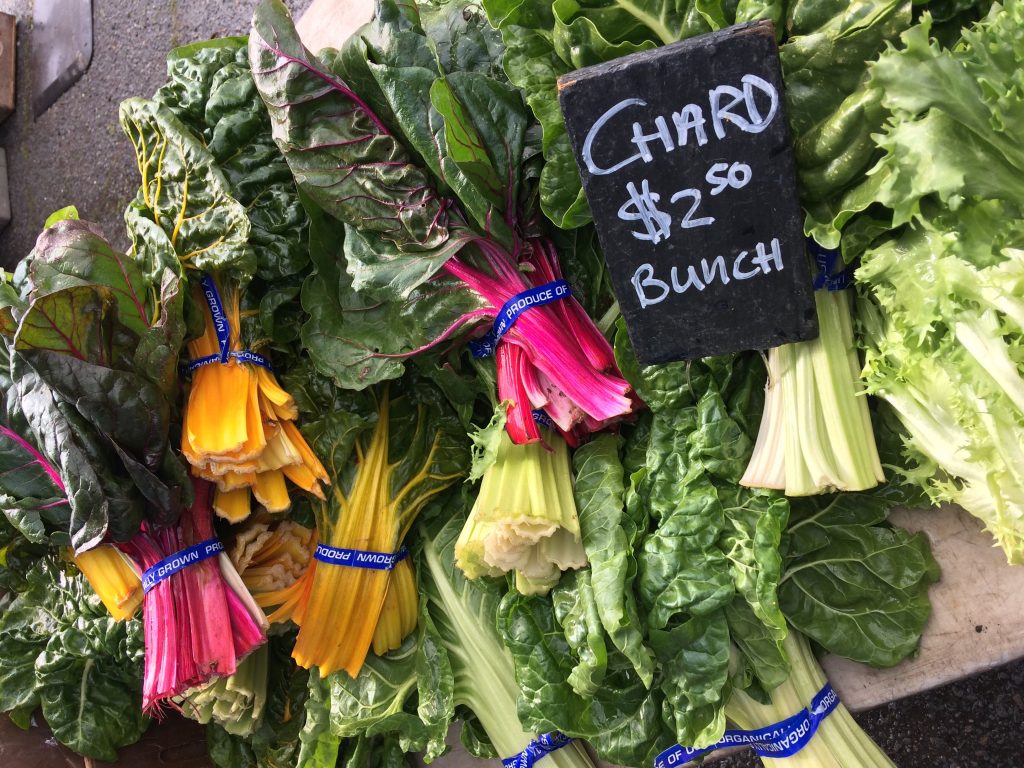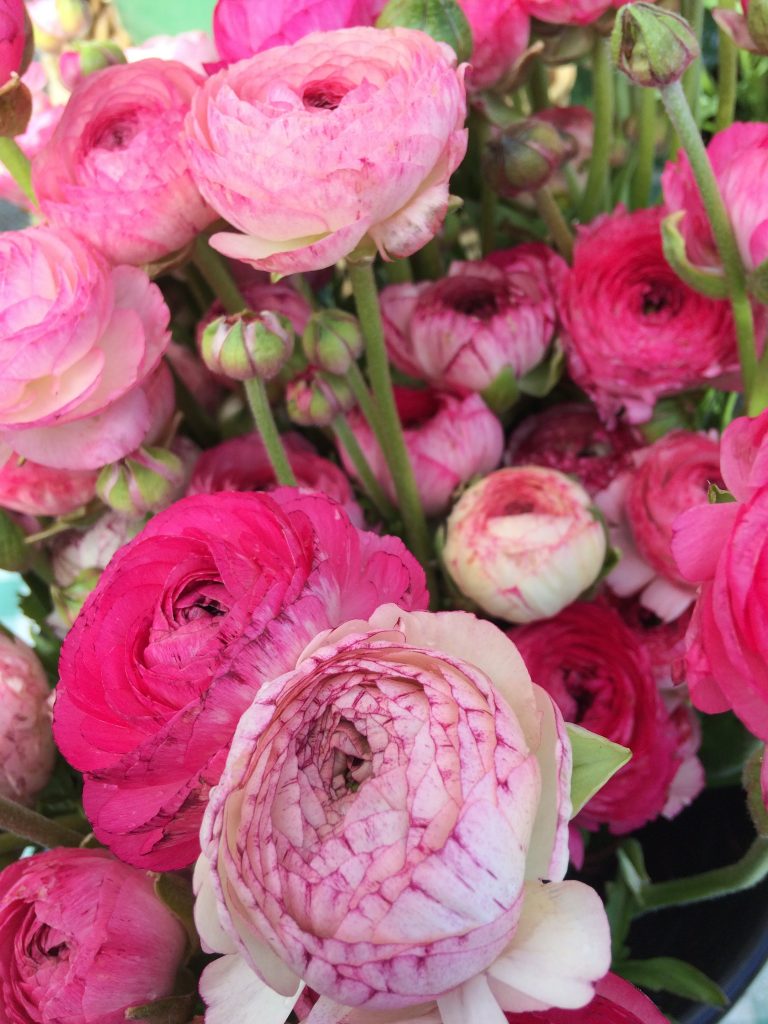 After all that fresh organic produce shopping take a little stroll over to Lagoon Park and find a bench to take in this nature lover's view.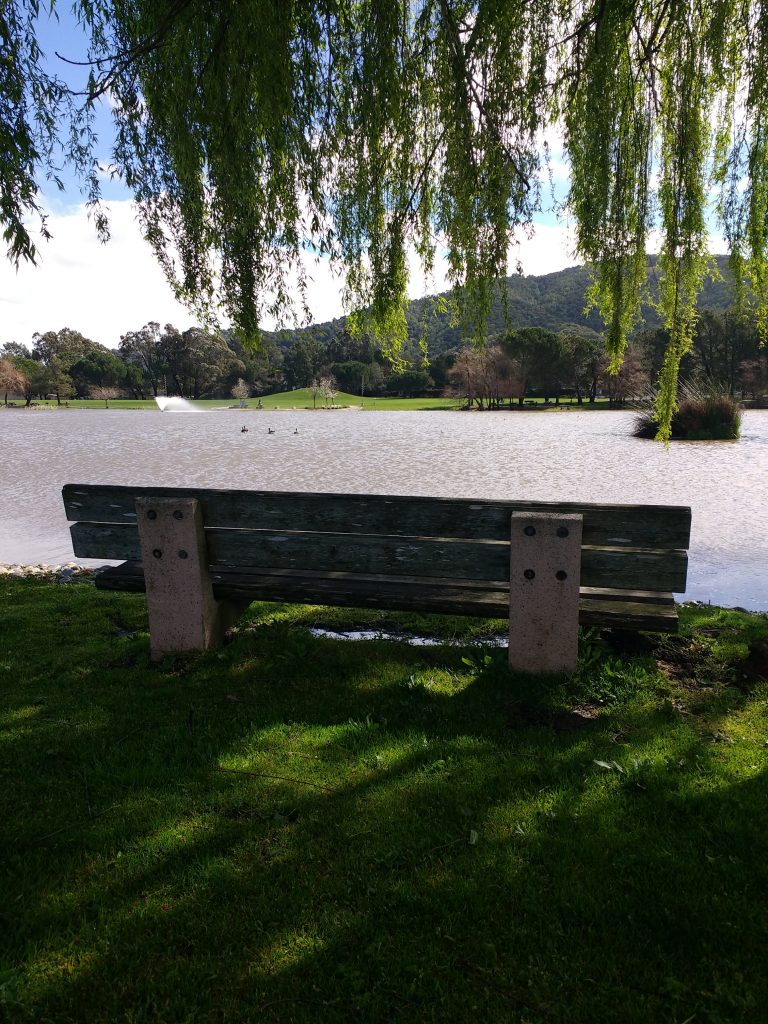 If your ready to explore the Sierra Mountains then head up to Hwy 88 and take a day trip to Silver and Caples Lake. With plenty of trails and stops for photos, a nature lover is bound to find the perfect shot….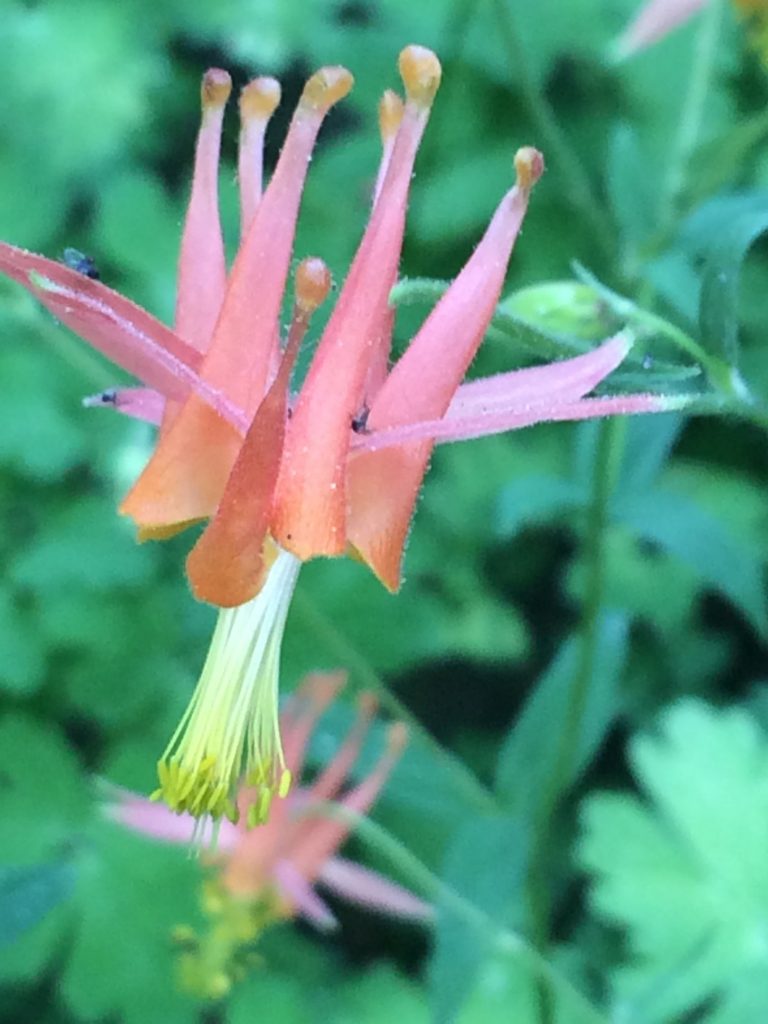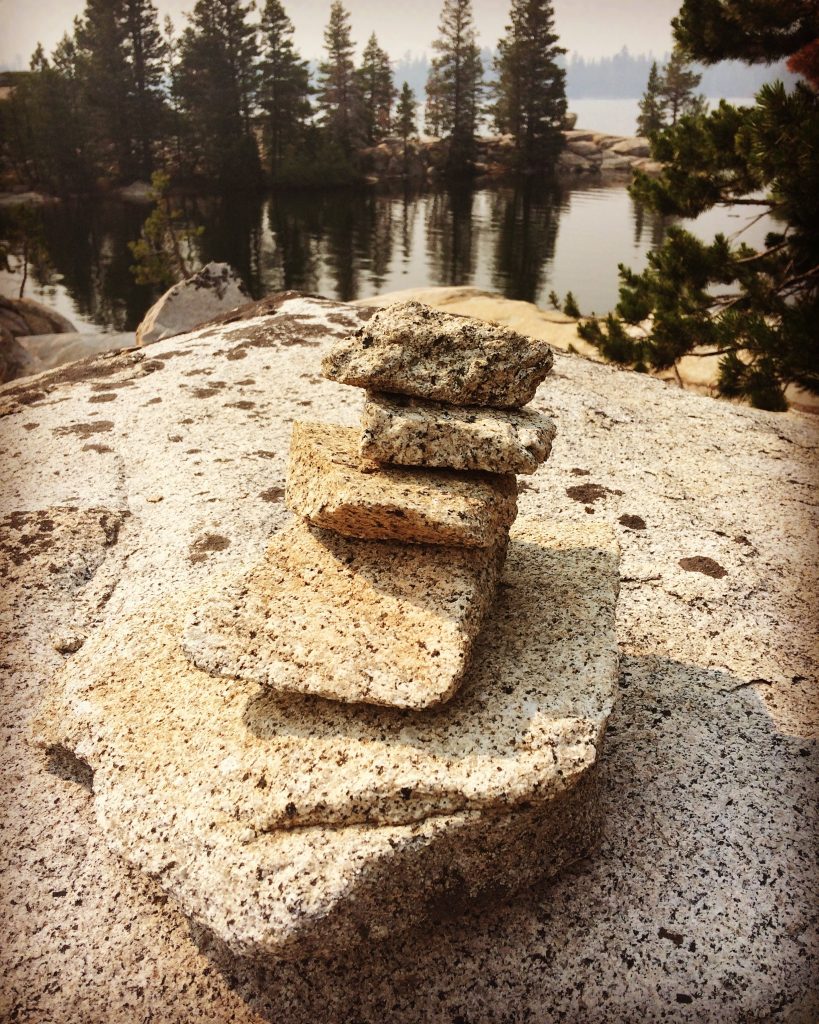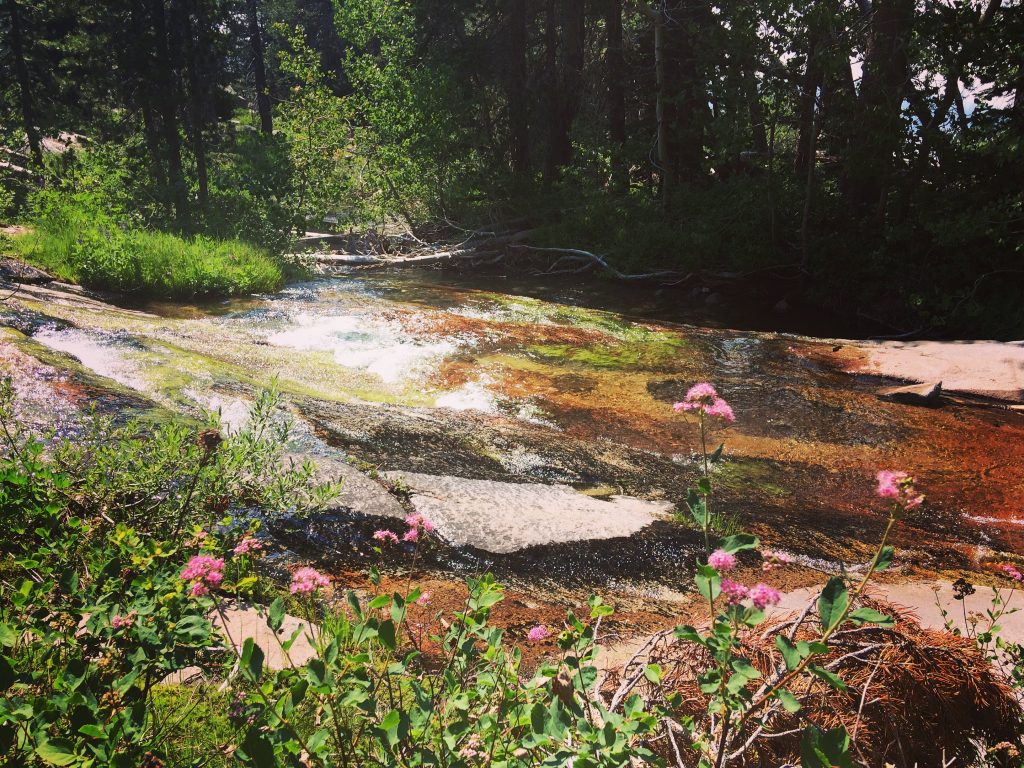 Without a doubt Yosemite National Park is high on all visitors things to do list in California I live close enough to this nature lovers destination to be able to go and capture scenic shots of this amazing natural wonder. This trip I spent most of my time on the east end of the park exploring Tioga Pass and took a stop at Tenaya Lake for a picnic with the lake as the perfect backdrop.
If you decide to head out of the east entrance of Yosemite Park you drive directly into Mono Lake. Or you can take Hwy 395 from Tahoe and stop in at this scenic viewpoint for this famous vista. "Our World Changes One Thought at a Time"
If you love flowers then put Daffodil Hill on your things to do in California list! Nestled in the foothills of Northern California is the town of Volcano, and every spring this hill is covered in yellow daffodils. Perfect for plenty of nature lover photo opportunities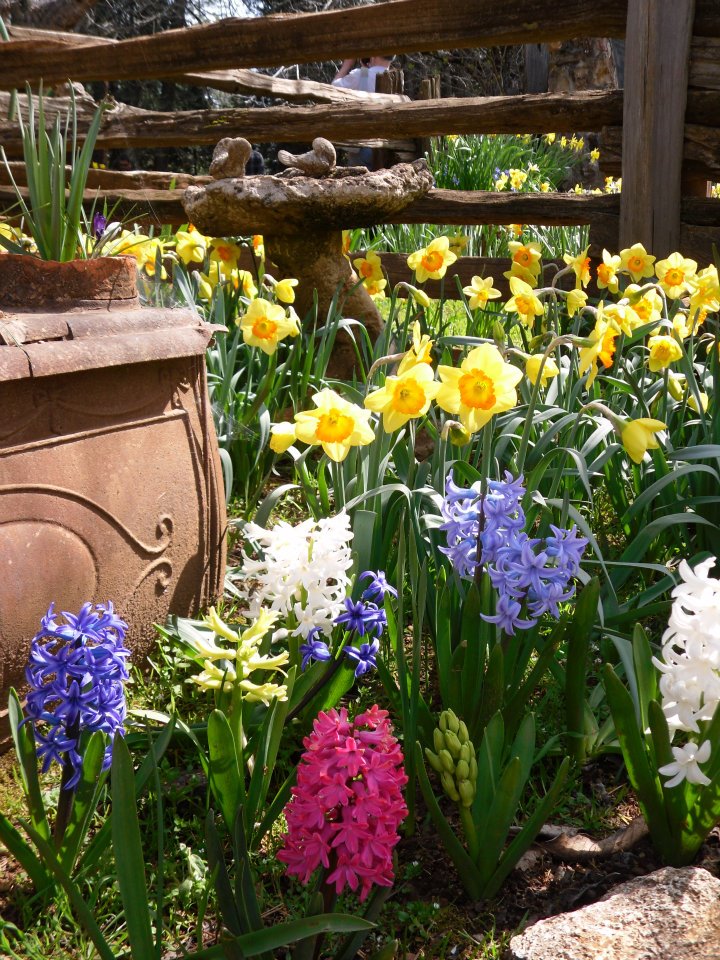 A large flock of peacocks both white and these typical green-purple feathered varieties roam the grounds. They are more than willing to stop and take a pose for you!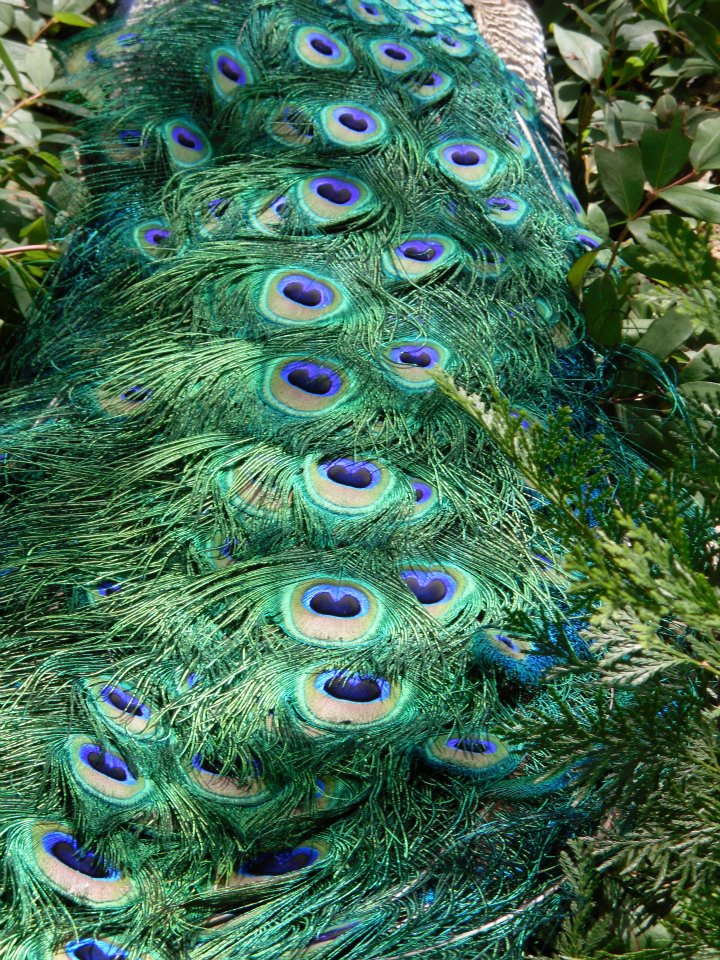 If your familiar with the Gold Rush Era in California, then you probably studied about the area of Coloma where James Marshal discovered the first gold nugget. Just outside of historic Coloma Park along the American River is Lotus Park, a rafters mecca. Not only can you raft down this portion of the American river but it's a great place for an afternoon picnic complete with birthday unicorn cupcakes! We were celebrating my mom's birthday and I just had to seize the opportunity to capture the brilliant blue rushing river in the background. Park in the designated parking areas along Lotus road, hike a few feet down the trail and find your perfect afternoon spot for your own sweet picnic river spot.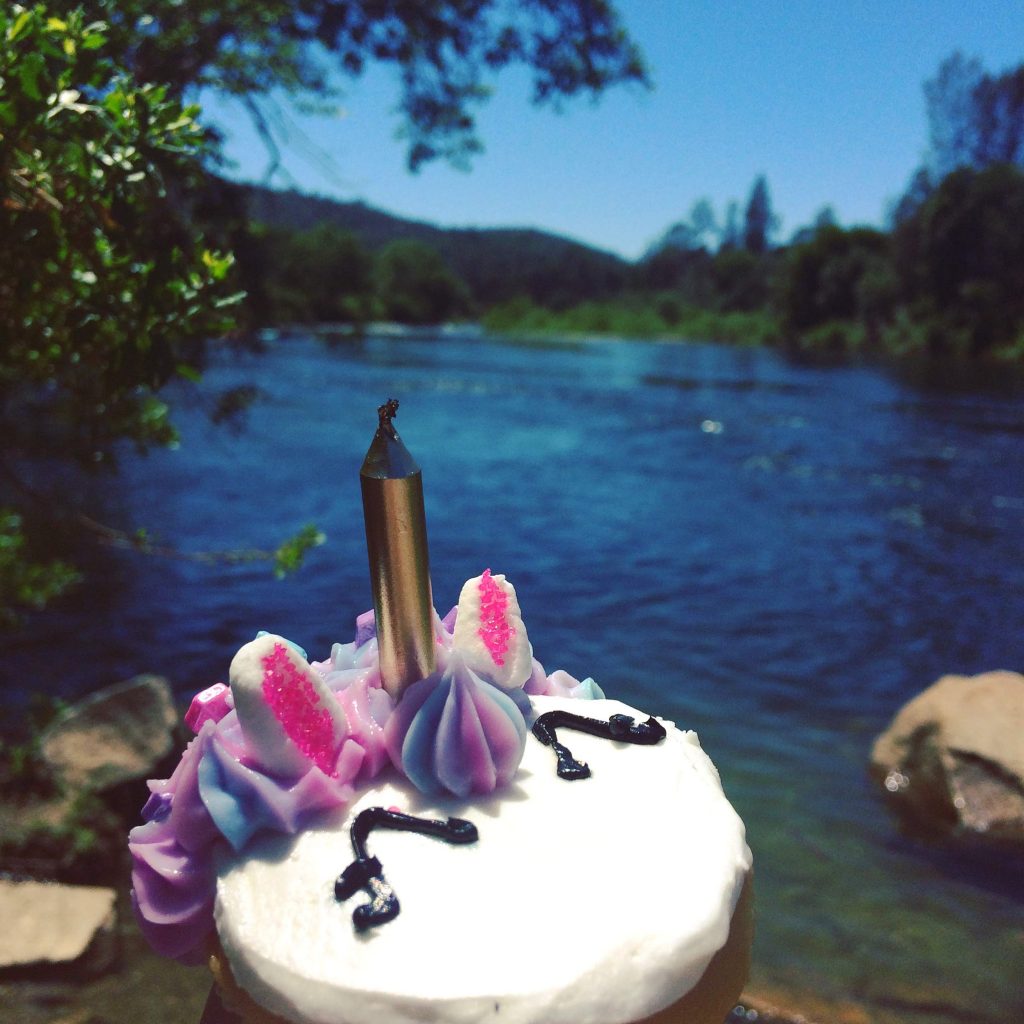 Clearlake, California
For a lake getaway head out towards Clearlake California, drive north up Interstate 5, exit at the town of Williams and continue on Hwy 20 until you find this breathtaking lake view….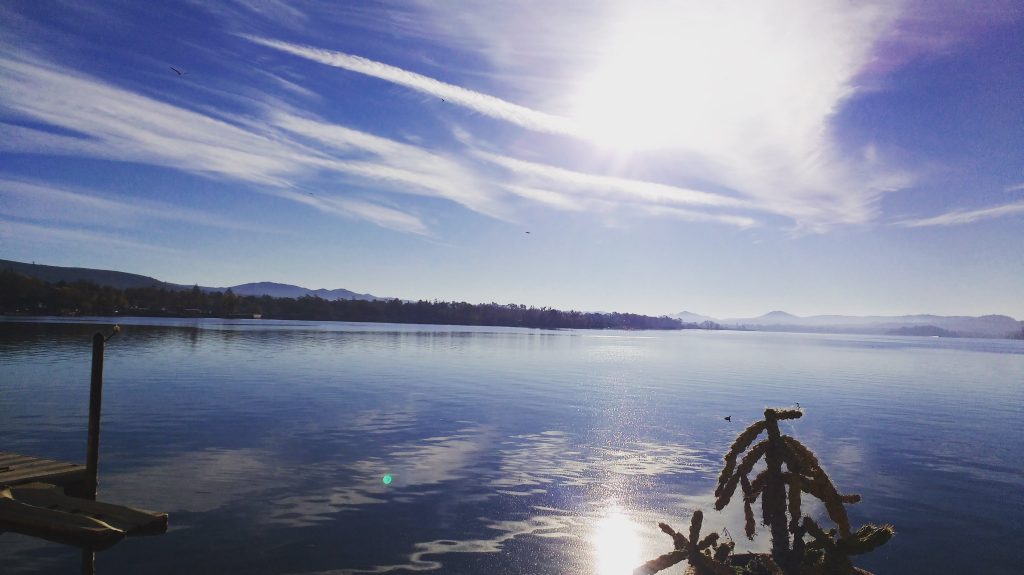 Spend the afternoon enjoying the various bird species that call this area home. This regal Blue Heron spent most of the day perched on the dock in front of the deck to a fabulous rental I stayed in directly on the lake. I was even treated to an adorable little otter, that briefly popped up on the dock to check me out.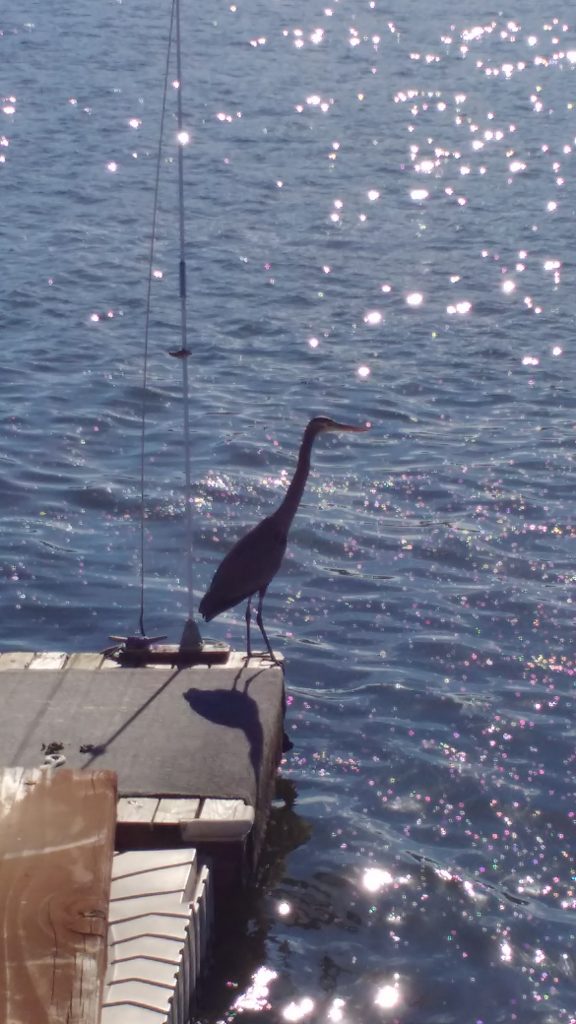 The host actually provides you with a bird guide to enjoy and identify the multitude of birds that swim and fly by all day!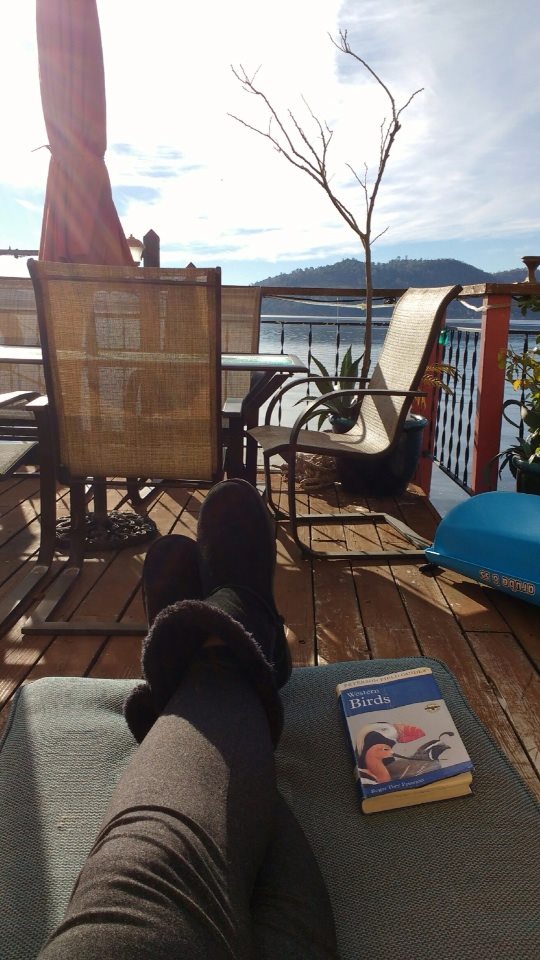 At the end of the day I captured this amazing sunset over the lake, and the blue heron once again stole the show perched on the next dock over!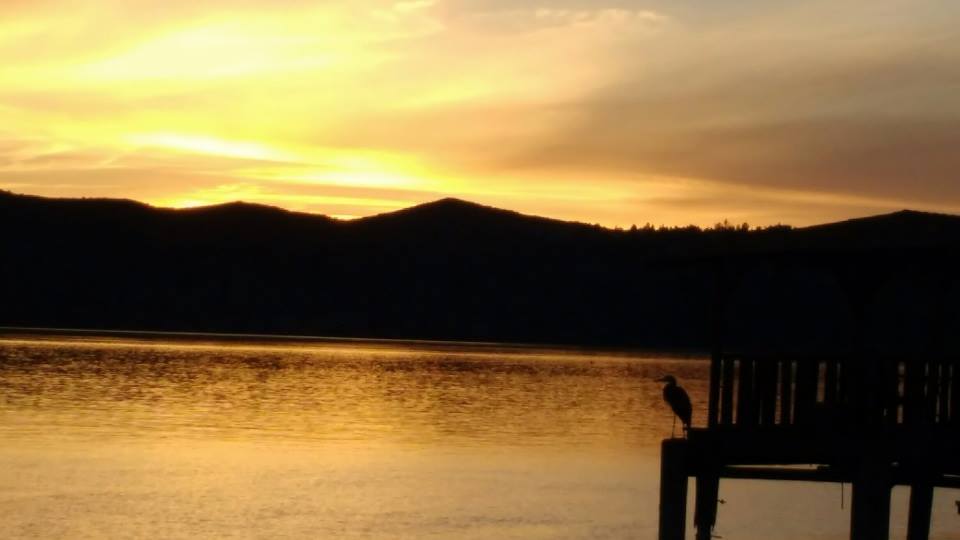 I have to highlight the California Coast again for a nature lovers instagrammable photo favorite. Famous for it's rocky shores and intense waves, you can spend hours capturing just the right shot to remember all of the things to do in California.
I had the good fortune of spending my childhood immersed in the beauty of the foothills of California. Living on 10 acres in Somerset, California I spent hours and hours playing among the trees, fields of flowers, and soaking in the wildlife that buzzed by. I know this experience fostered in me an appreciation for what nature has gifted us. Each time I discover a new place to put on my list of things to do in California I feel gratitude for living in such a beautiful part of this planet.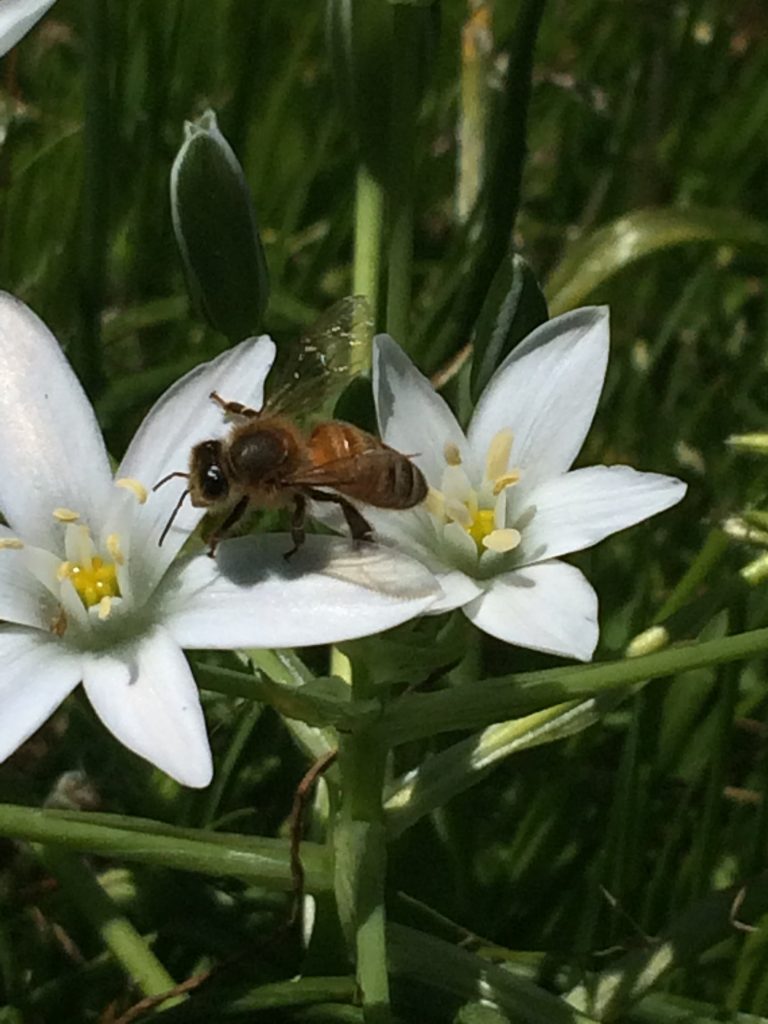 I wanted to dedicate this special blog to someone who was a true nature lover in every sense of the word. He spent hours and hours with my mom exploring the trails, lakes and meadows of the Sierra Mountains and never grew tired of moments like these, perched a top a rock simply taking in the wonder and beauty that only California can provide to the nature lover in all of us……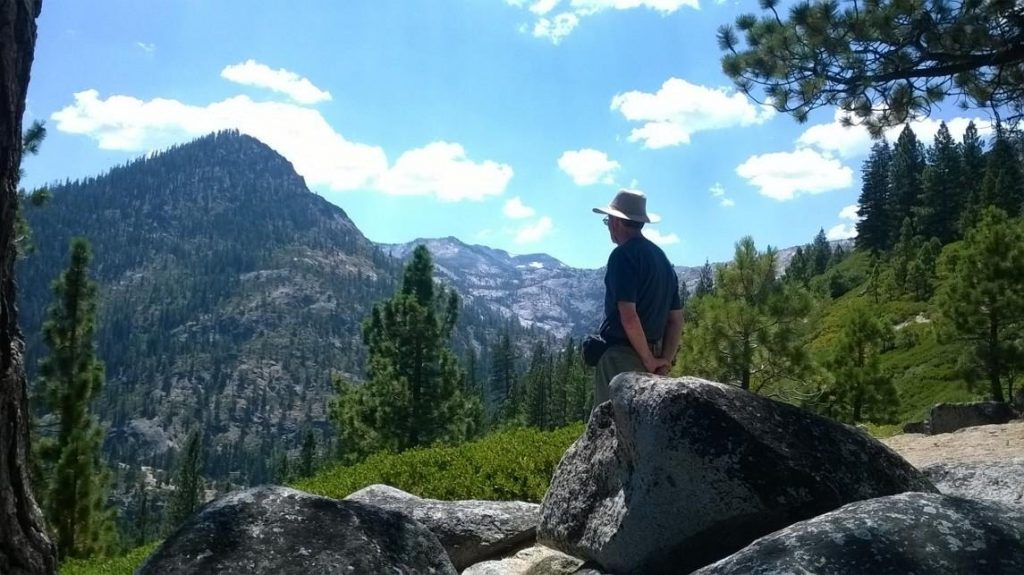 I miss him dearly but I know he's at peace watching over me and hopefully proud of my desire to share my love of nature….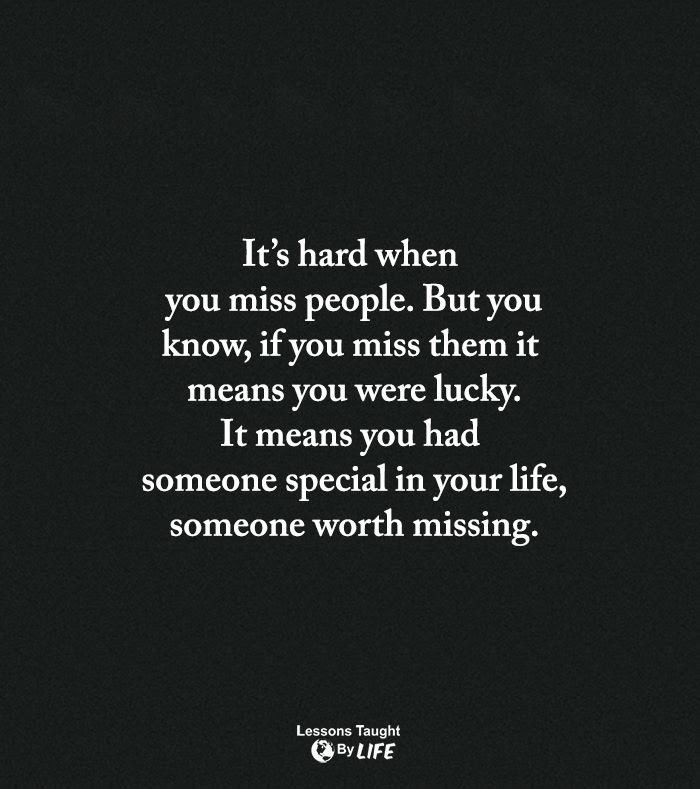 Are you ready to check off your nature lover's list of things to do in California? Let's continue to preserve this beautiful planet for generations to come, until next time….
*Disclaimer: as an airbnb associate I earn a commission when you book through my links with no additional charge to you, it simply helps me to continue to share my passion for travel and tiny houses with you!