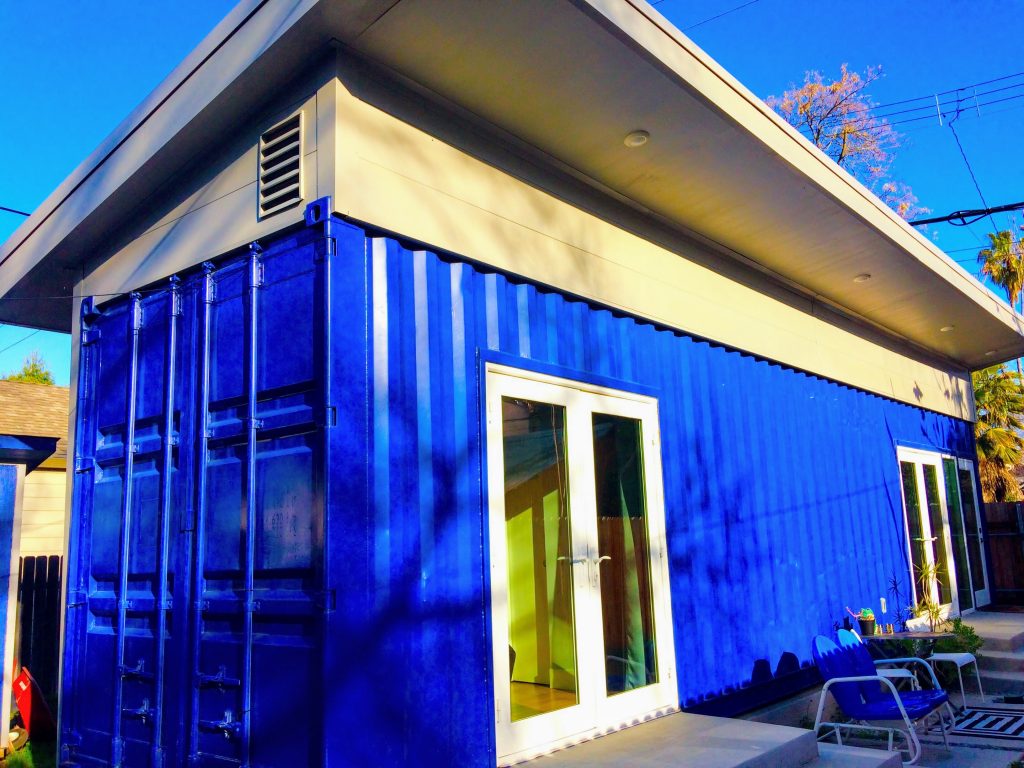 With so many options to make your tiny house dreams come true, you may be considering the question of how much does a shipping container cost to build?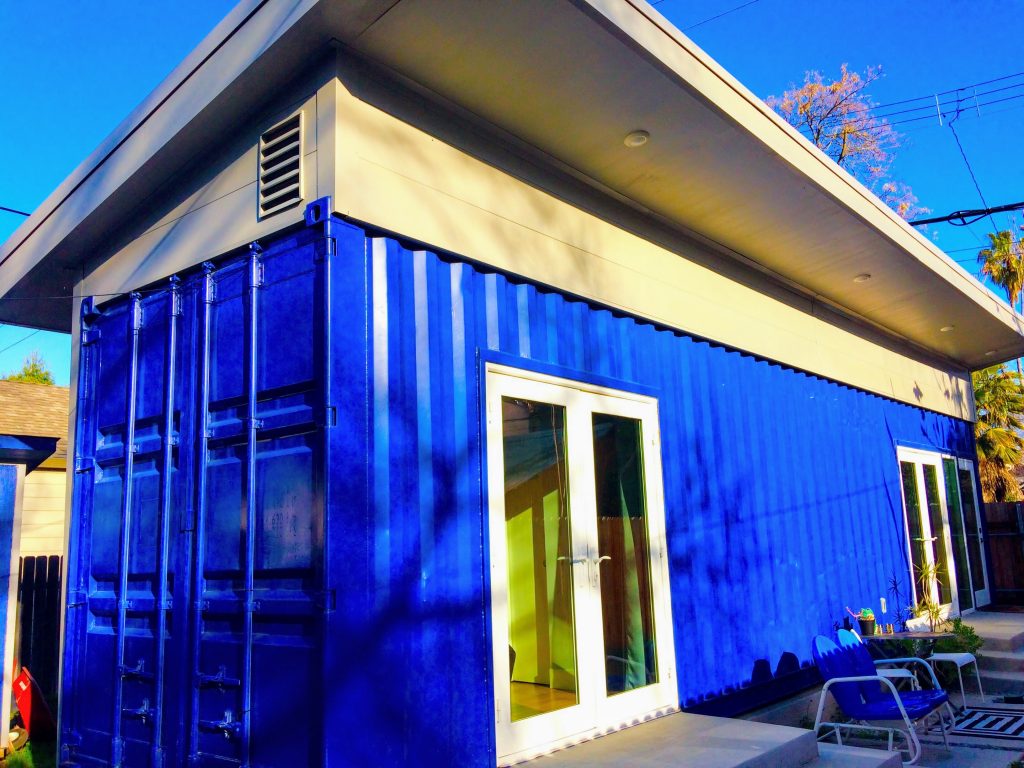 I've been staying in several shipping container house rentals lately and have been curious myself on how much a shipping container cost as an option for a tiny house build. Come take a look at a few of my stays and the cost to turn these containers into a tiny home!
1. Taynr Homes
Based out of Sacramento, California Taynr Homes is a modular home builder that builds new structures out of recycled shipping containers.
The company offers several models of shipping container homes. You can choose between a 160-square foot home made from one container, or a larger home constructed with several containers.
They can be used as primary residences or several are already being used as accessory dwelling units in California, such as short term rental units.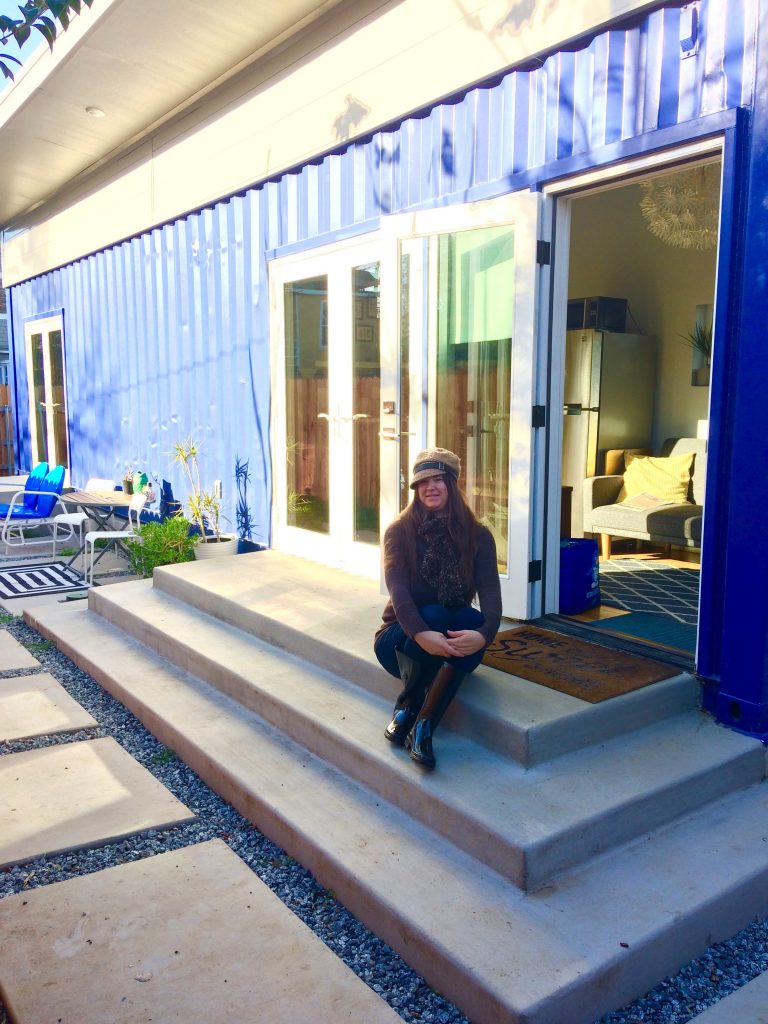 With traditional stick homes pricing at about 400 per sq ft , for container homes it comes out to about 225 per sq ft. Depending on the square footage you are looking at building and size of a shipping containers use, the shipping container cost can vary from a low of 45,000 to up wards of 250,000, not including the land and improvements to the land needed to install these unique tiny home options.
This particular model is 320 sq ft using a 40 foot shipping container with an estimated cost of $140,000 including the interior fixtures, finishes, labor and site work.
The hosts of this rental went through an extensive permitting process to have this installed in their backyard as an ADU, so taking into account everything surrounding these issues the final budget includes many factors.
If you're curious about what it might be like to live in one of these shipping container homes this is available on Airbnb to check out for yourself!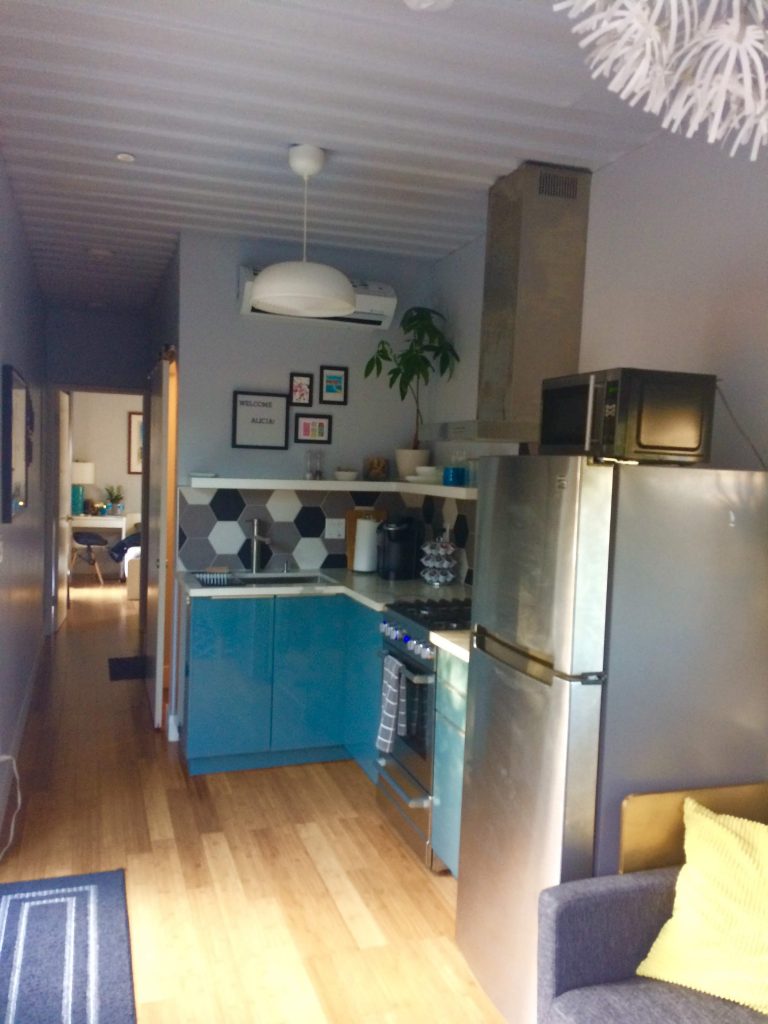 2. Kaiser Works Homes
Based out of Phoenix, Arizona, architect/designer Christopher Kaiser creates amazing modern space saving tiny homes made out of shipping containers!
This particular model is called the KBOX measuring in at 320 sq ft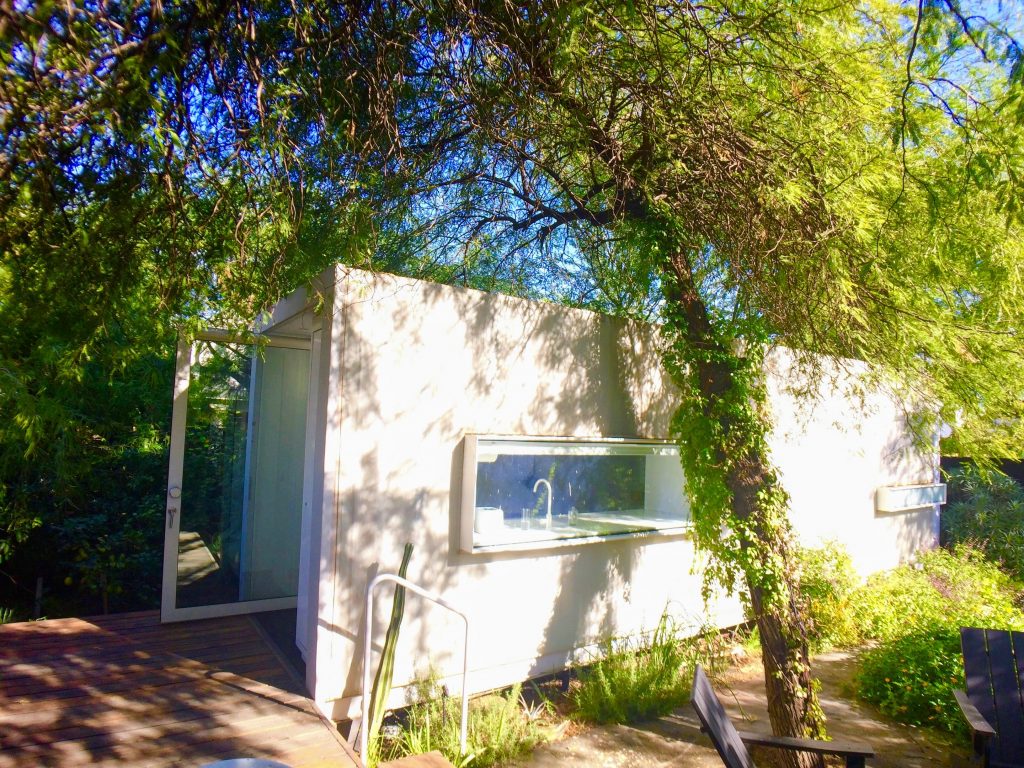 The KBOX shipping container cost depends on several factors, including your site conditions and the KBOX options you select. Here is a typical pricing breakdown:
KBOX Base: $135,000 – $160,000
Land: Not Included
Optional Finish Packages: Up to $15,000
Delivery: $1,000 – $5,000
Permits: $2,000 – $8,000
Site Prep: $1,000 – $5,000
Utilities: $3,000 – $5,000
Total: $142,000 – $198,000
Check it out for yourself through Airbnb!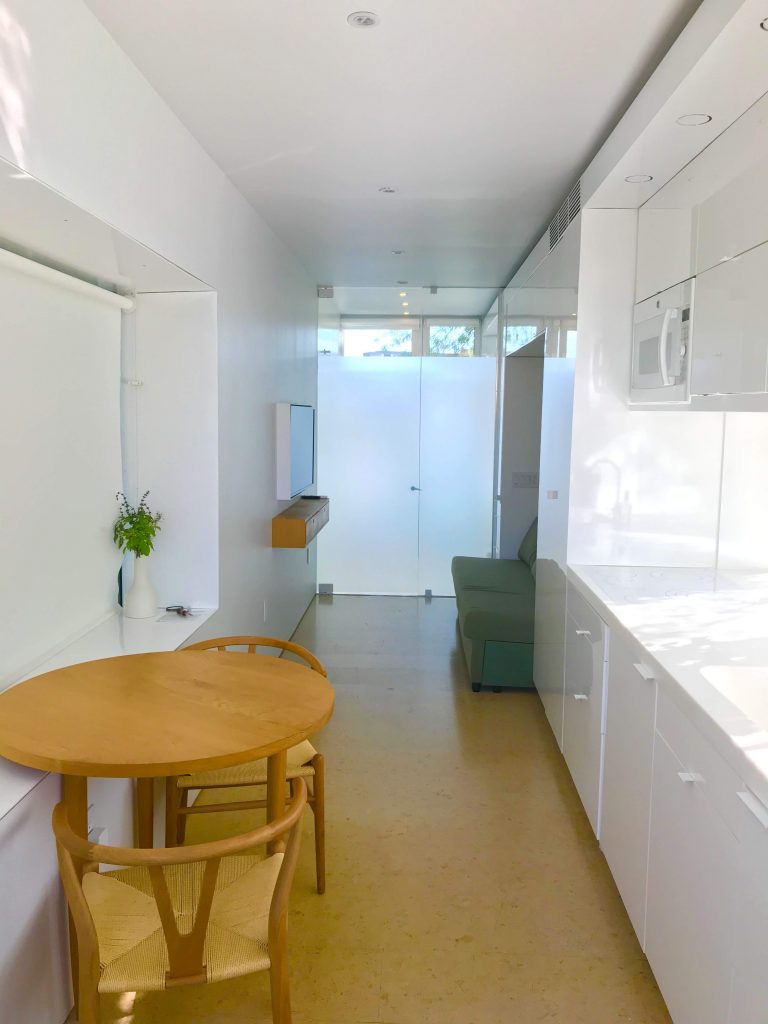 3. Cargo Homes shipping container cost….
Based in Waco, Texas, these luxury tiny homes customized by Cargo Homes range in prices depending on the model you choose.
The Anchor model coming in at 160 sq ft., this shipping container cost starts with a base price of $45,900, with many options to upgrade this model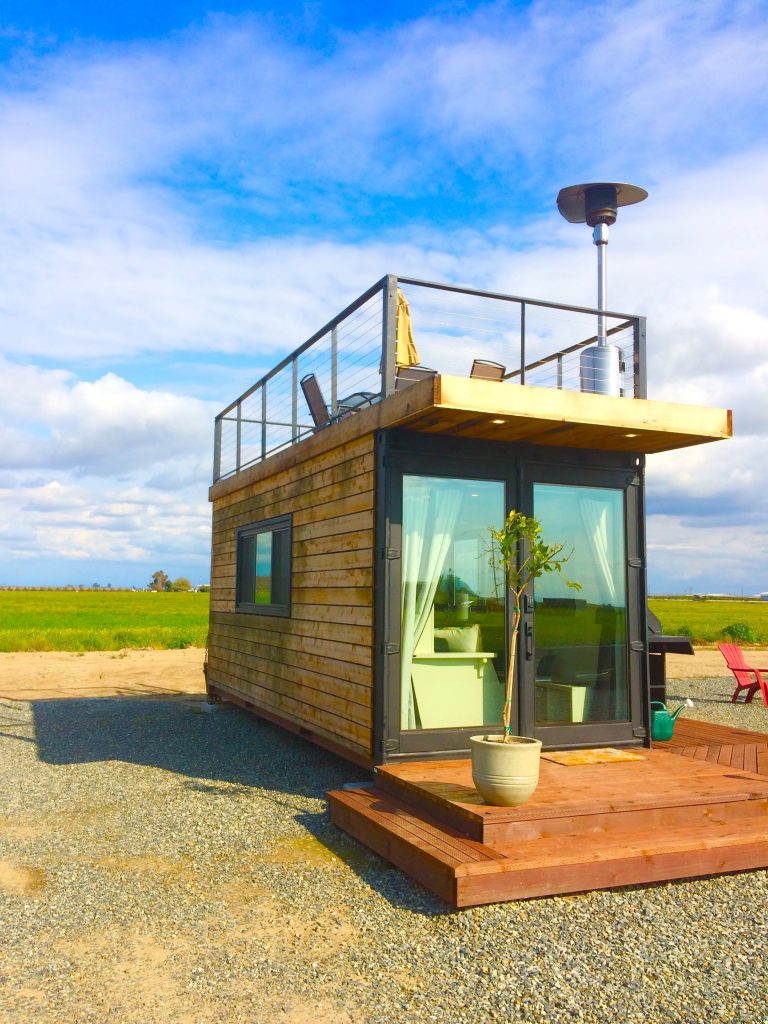 My favorite feature of this shipping container tiny house getaway is the roof top deck to take in the surrounding views of central California. This model is available to rent through Airbnb here in California, as well as in Texas!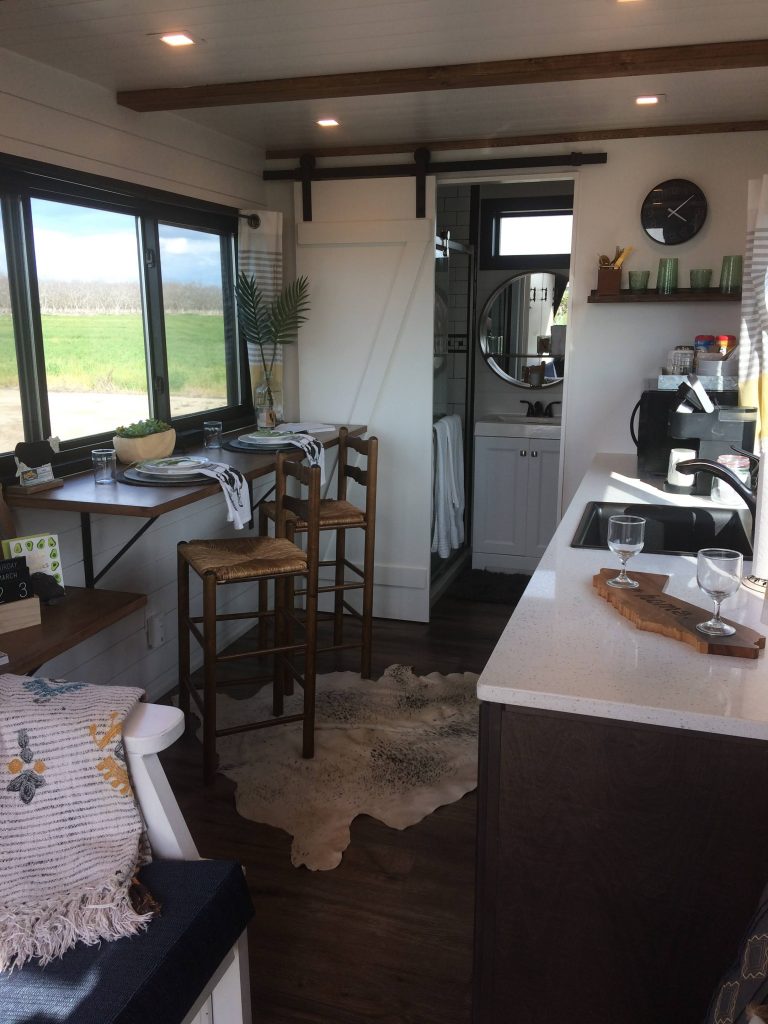 4. Alternative Living Spaces shipping container cost….
Based in Las Vegas, Nevada, this tiny house option has several models to choose from as well, this model is their most inexpensive model and has so many options available to use it for!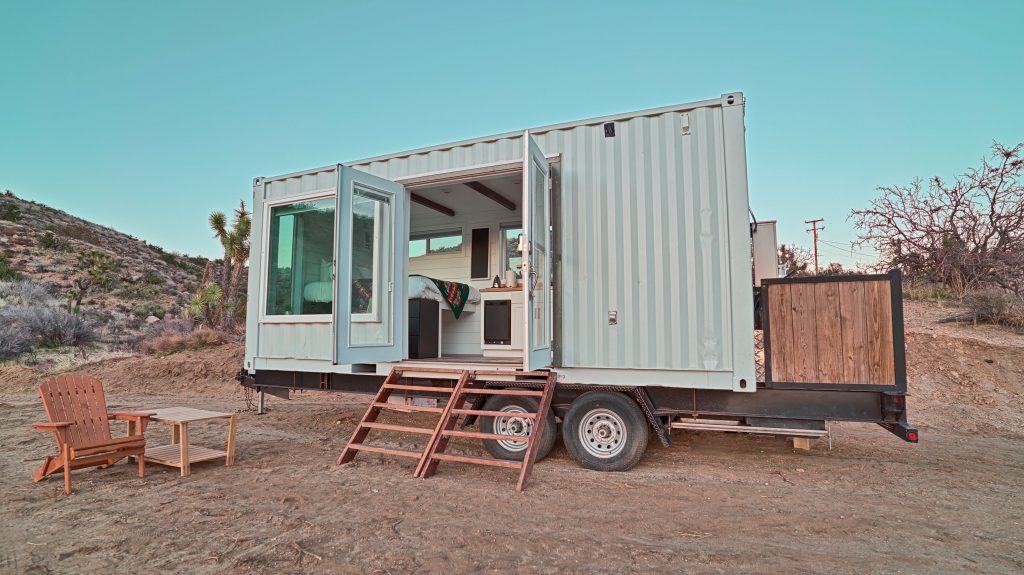 Alternative Living Spaces creates custom homes out of shipping containers. These can be a primary residence, an ADU in your backyard for friends and family to stay, or a short term rental investment, or to provide affordable long term renting options.
Los Angeles is the largest city to first pass zoning laws allowing tiny house on wheels as backyard accessory dwelling units (ADU) and these shipping container homes fit the bill!
You can pick everything from the paint color and finishes, to the fixtures and interior furniture.
These affordable and beautiful container homes come with AC/heat, shiplap walls, a full bathroom, kitchen, barn door and electrical and sewage hookups. The more deluxe version has a queen-sized Murphy bed, coffee table, two-burner stove and dresser, among other amenities.
Your new custom shipping container home will be done in 6 to 8 weeks.
Shipping container cost depending on model: $38,000-$70,000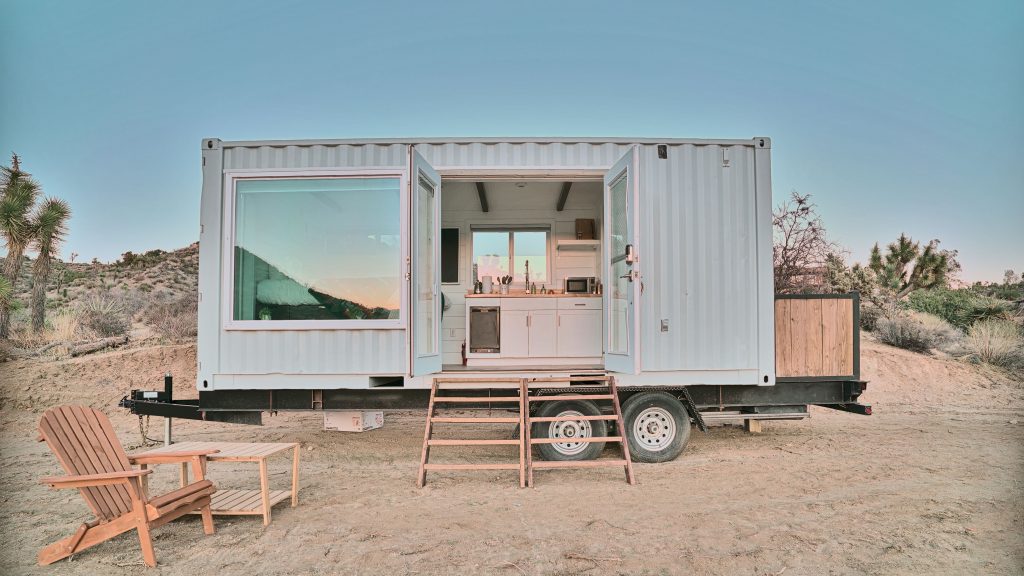 This is their 20 ft studio model 1 bedroom 1 bath perfect for the minimalist lifestyle, backyard ADU, or a short term rental investment.
Base price: $67,8000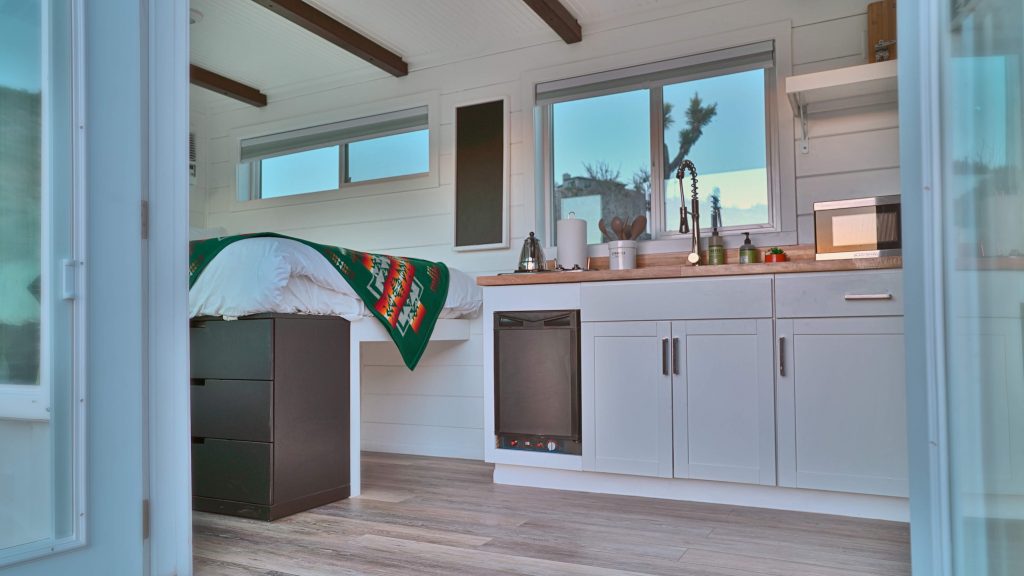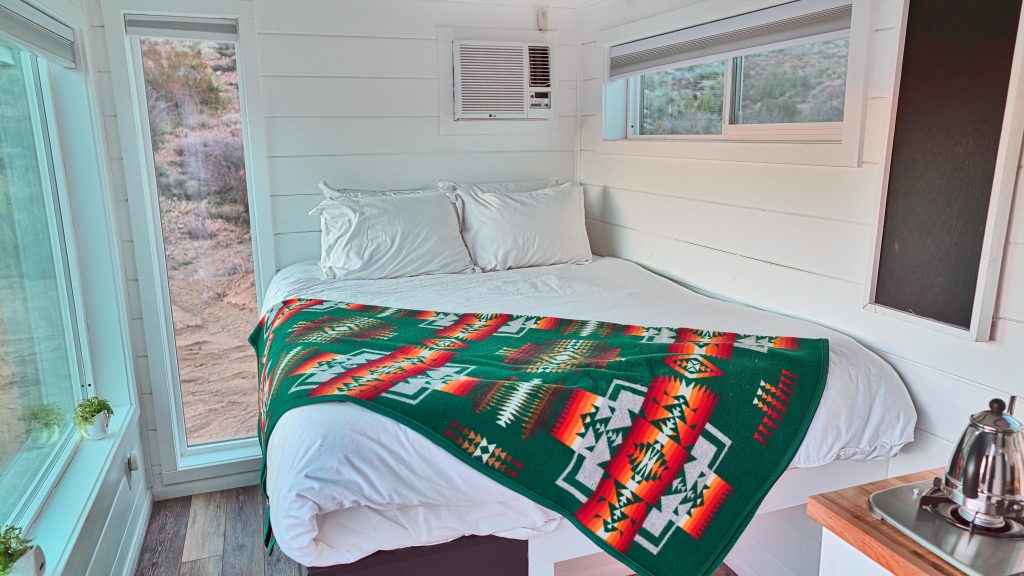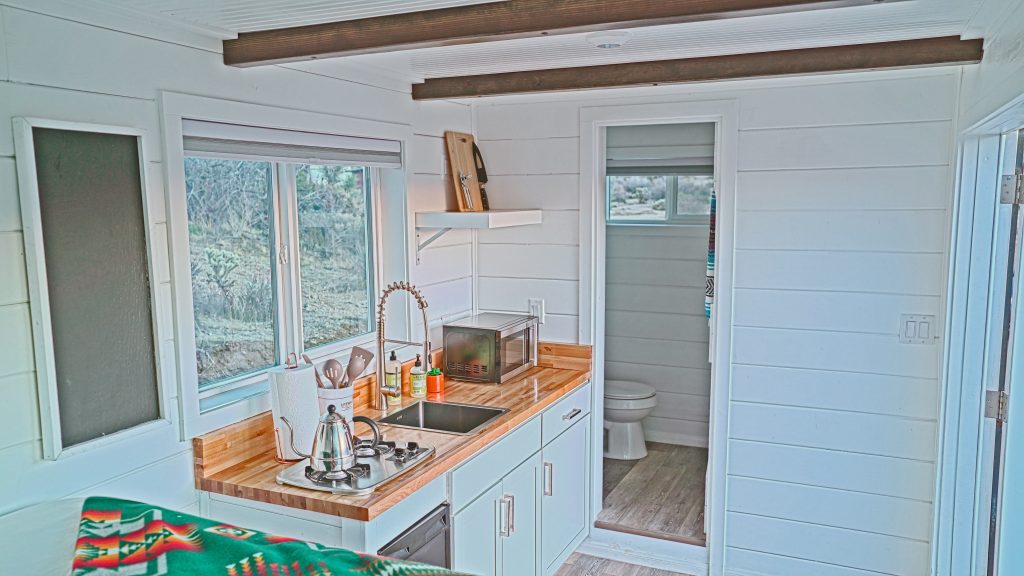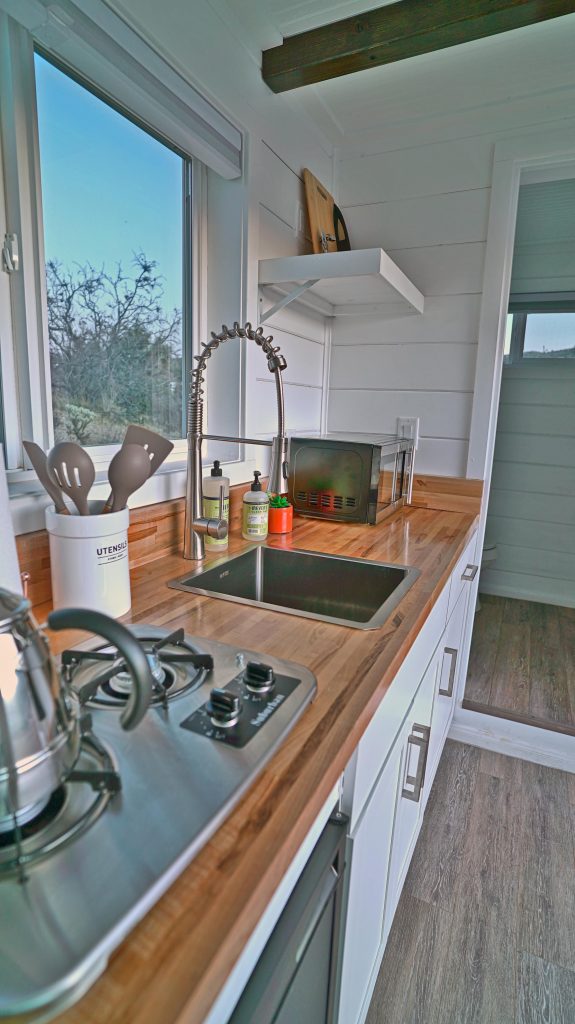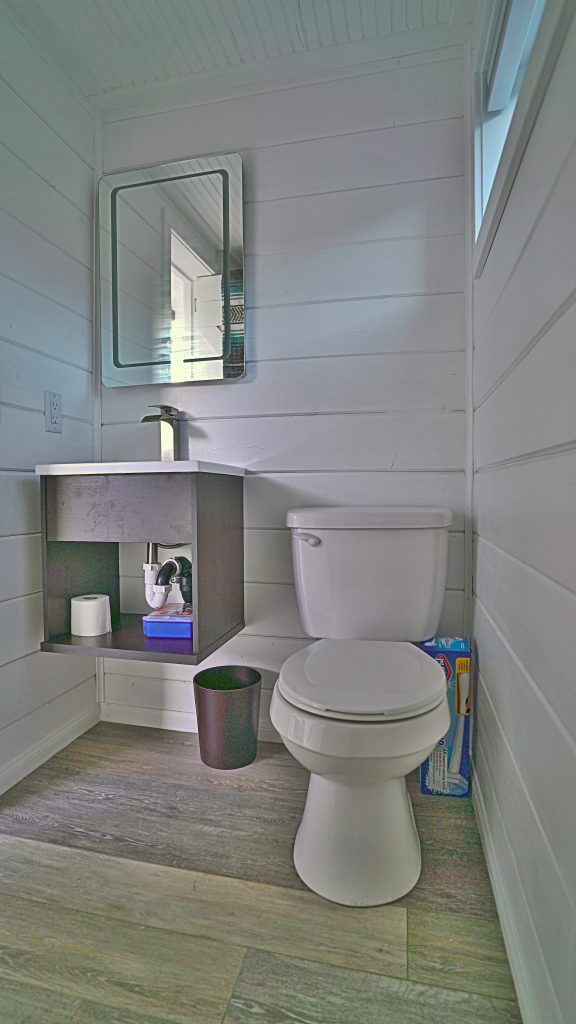 Checkout one of their models at the Castle House Estate in Joshua Tree, just a short drive to the Joshua Tree National Park!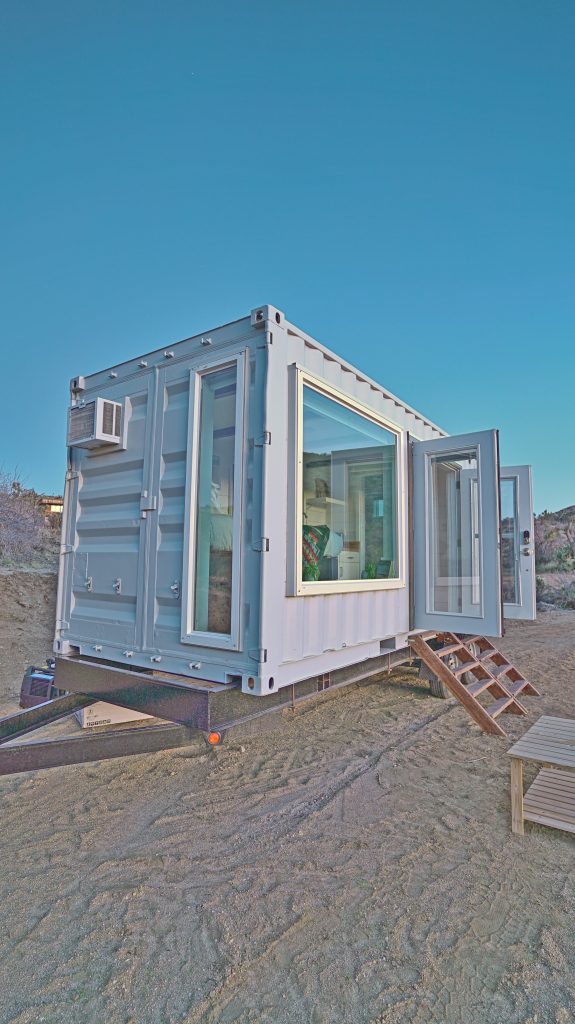 Right now Alternative Living Spaces is offering $1000 dollars in free upgrades when purchasing your tiny home for either a full time residence or a vacation rental investment. Make sure to mention TinyTravel2020 to claim you free upgrades!