Looking for a tiny house Salt Lake City getaway?
I have the perfect spot for you to check out if you're heading to Utah this summer!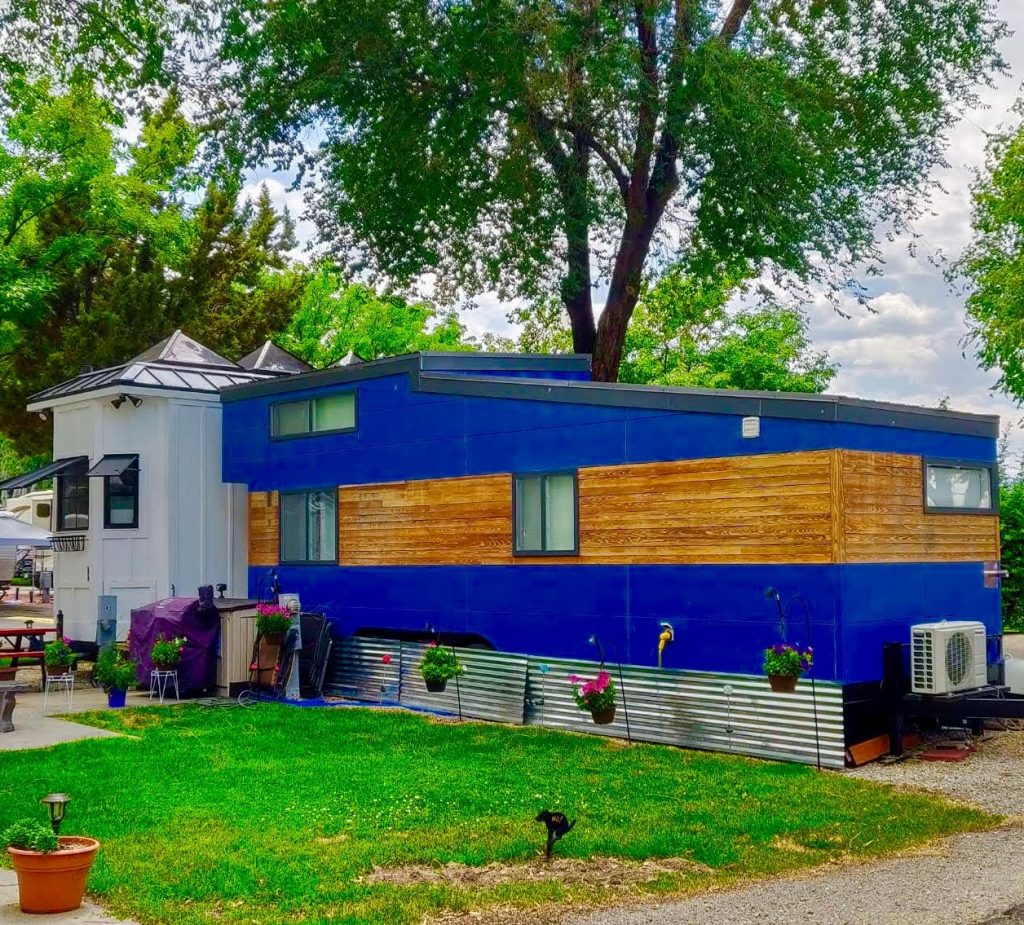 Tiny House Salt Lake City is available on VRBO to check out for yourself. *
This tiny house is located just outside of Salt Lake City in Draper, Utah and is the perfect spot to check out the whole Salt Lake Valley….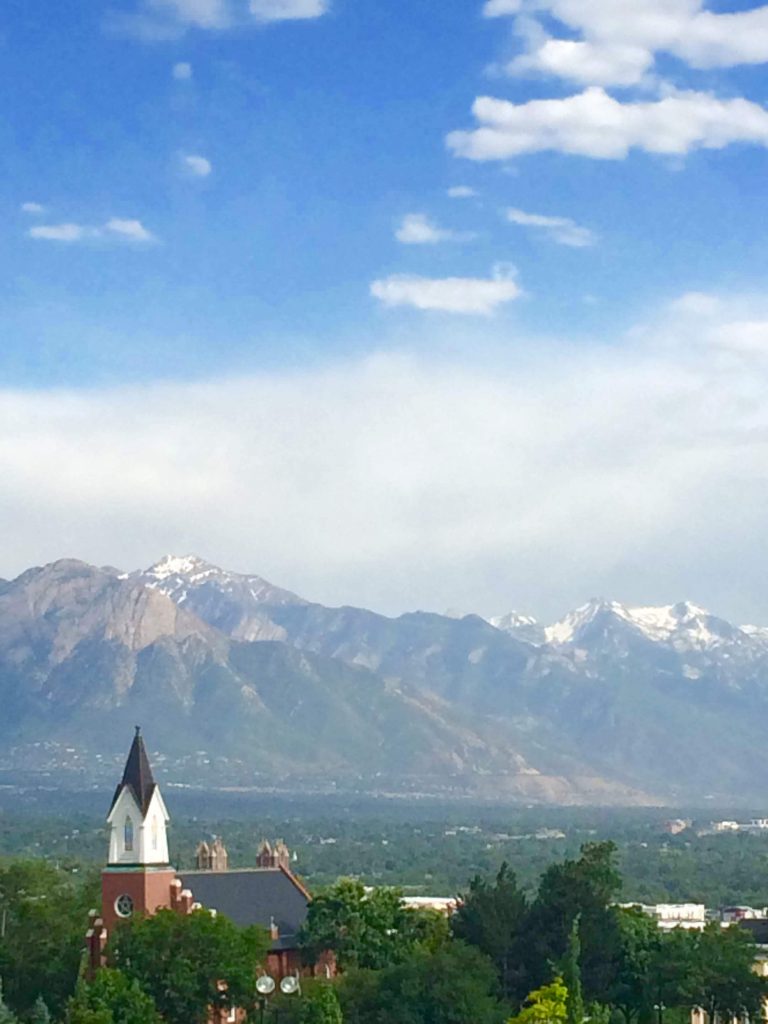 Salt Lake Valley is all about the views and those amazing mountains surrounding the entire valley, Whether your a nature enthusiast or you want to do a little sight seeing in town, there are plenty of things to do!
If you happen to be a tiny house enthusiast and enjoy staying in unique vacation getaways then this tiny house Salt Lake Tiny House is the perfect getaway!
Who built this tiny house?
Part of my goal with my tiny adventures is to share not only interesting destinations but also share the builders of these tiny houses in case your looking into the possibility of tiny living and you want to check out the different models that tiny house builders offer.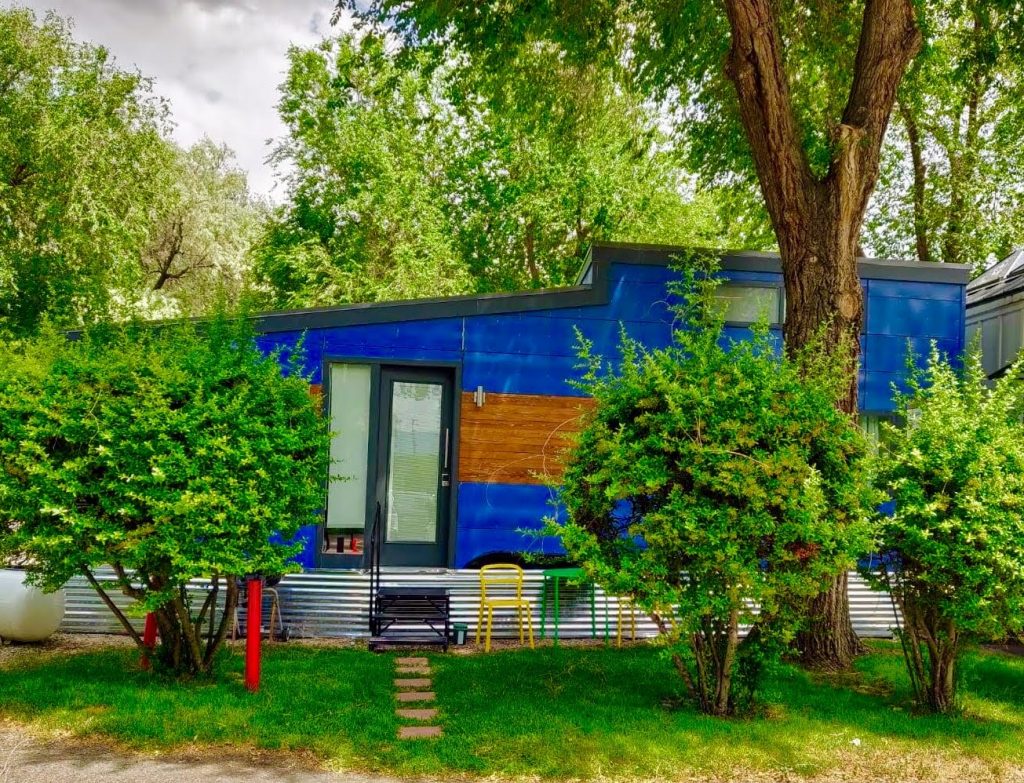 This tiny house Salt Lake City getaway .was built by Liberation Tiny Homes located in Pennsylvania. This model is one of their original Modern Tiny Houses and is named "The Big Blue".
During my stay I was in town for only 24 hours during my layover from Belize back to California, so this was a great spot to crash for the night and checkout a few sights.
The tiny house has a keyless entry so I let myself in especially since I arrived super late at night and I was relieved I did'nt have to disturb the host to let me in!
A tiny house Salt Lake City adventure…
Entering the tiny house Salt Lake City getaway I was greeted by such a fun welcome sign to my tiny adventure!
One of my favorite parts in staying in these fun tiny house getaways is how each host personalizes their tiny houses and gives it that extra touch.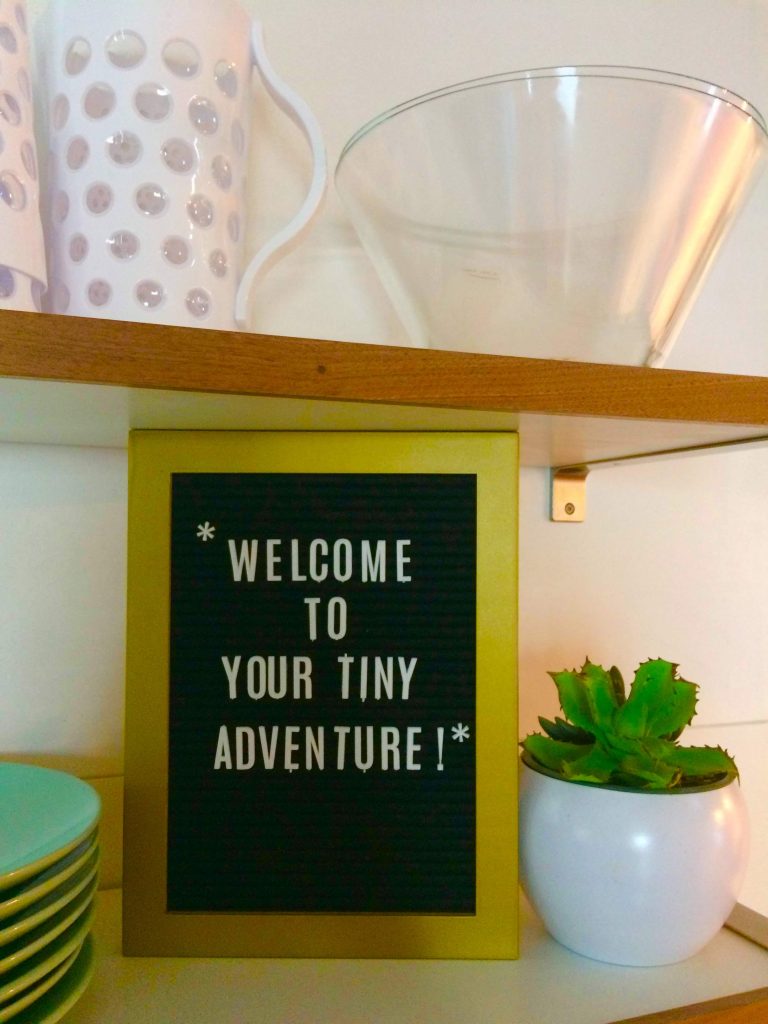 This colorful bright space is so welcoming and provides all the comforts of home.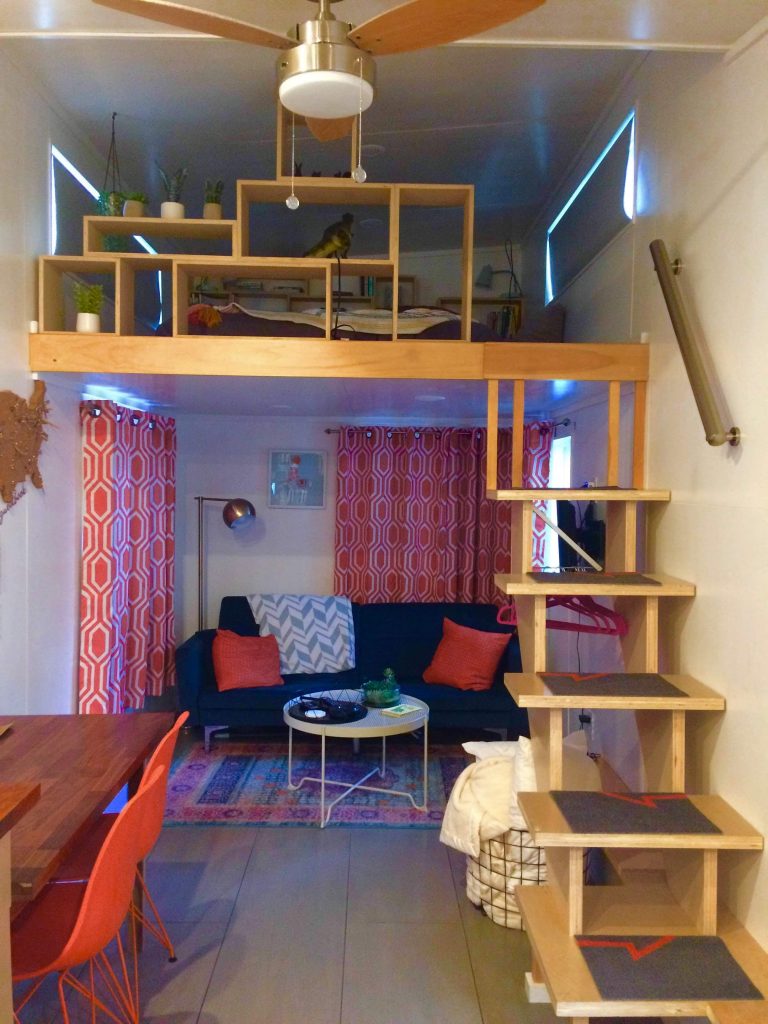 Enjoy a cup of coffee on the comfy couch and plenty of entertainment with access to Netflix and video games.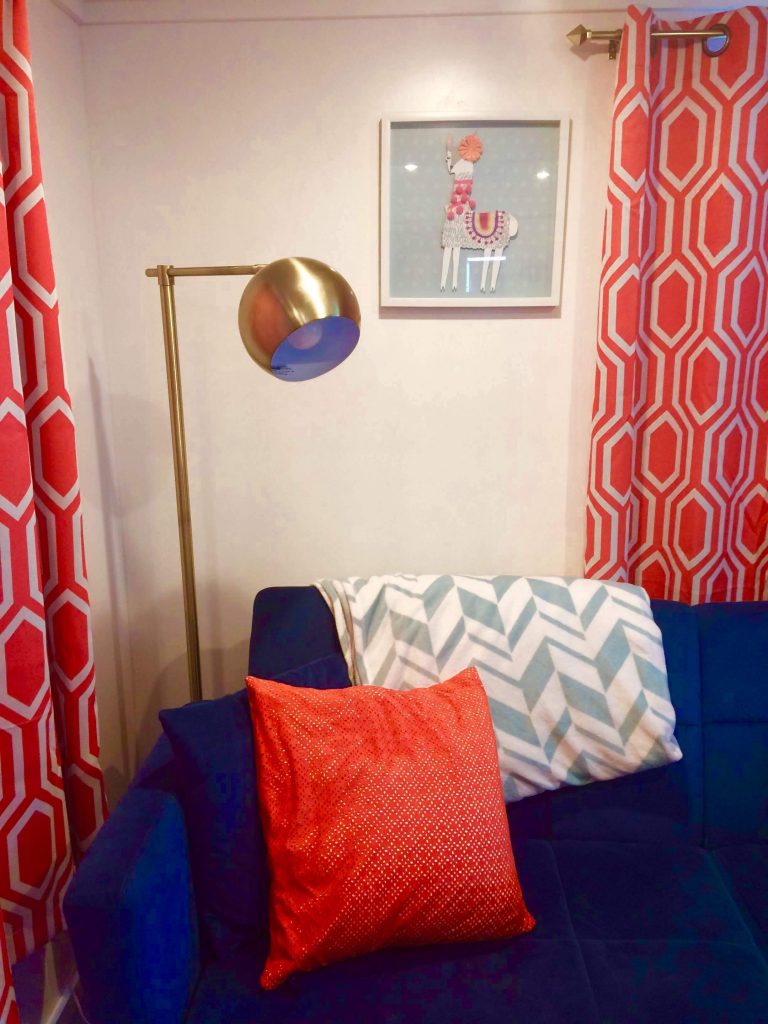 I love the use of this built in shelf system with plenty of storage and plenty of books to enjoy for reading before bed.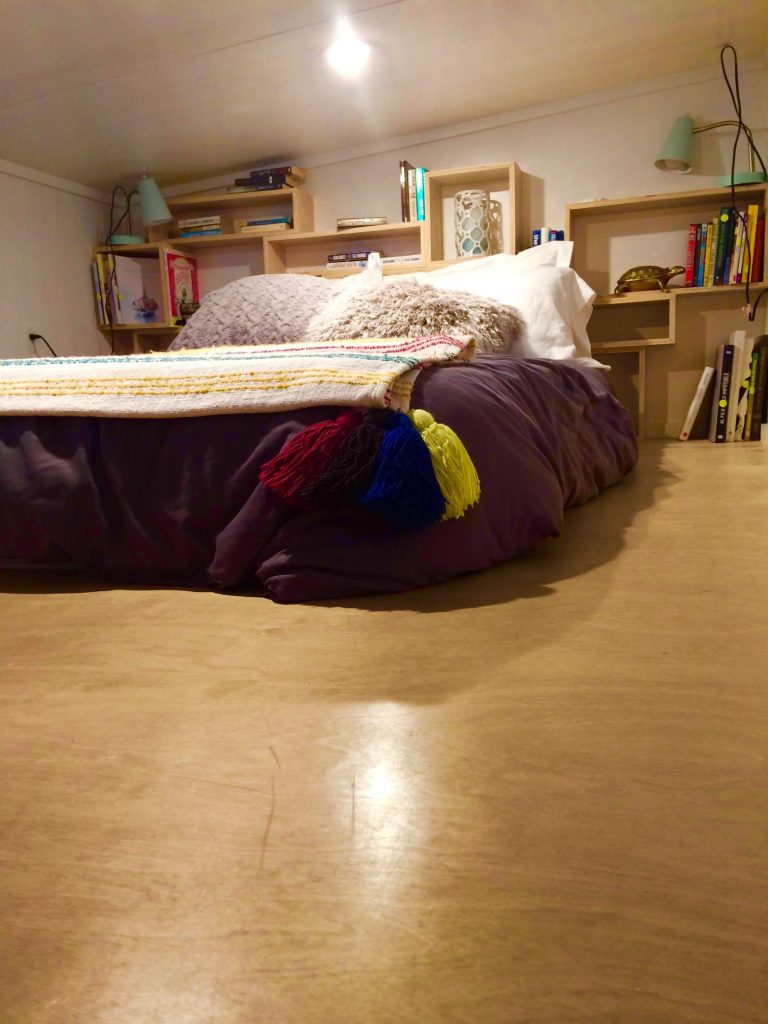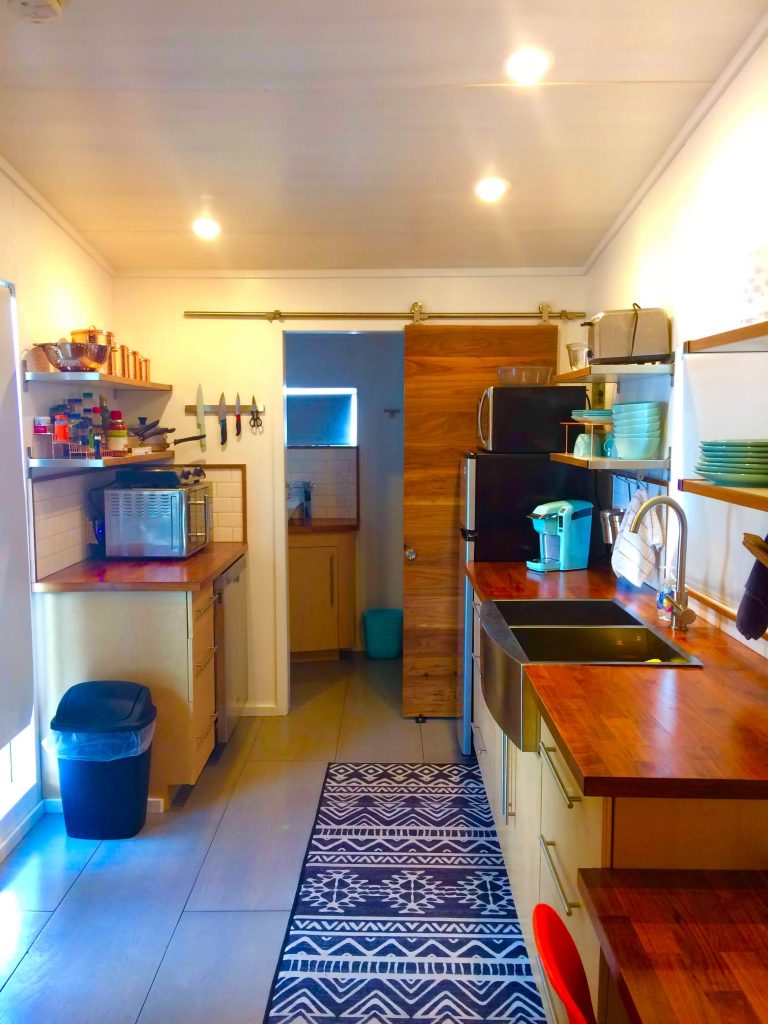 A full kitchen with everything you need to cook meals instead of going out to eat!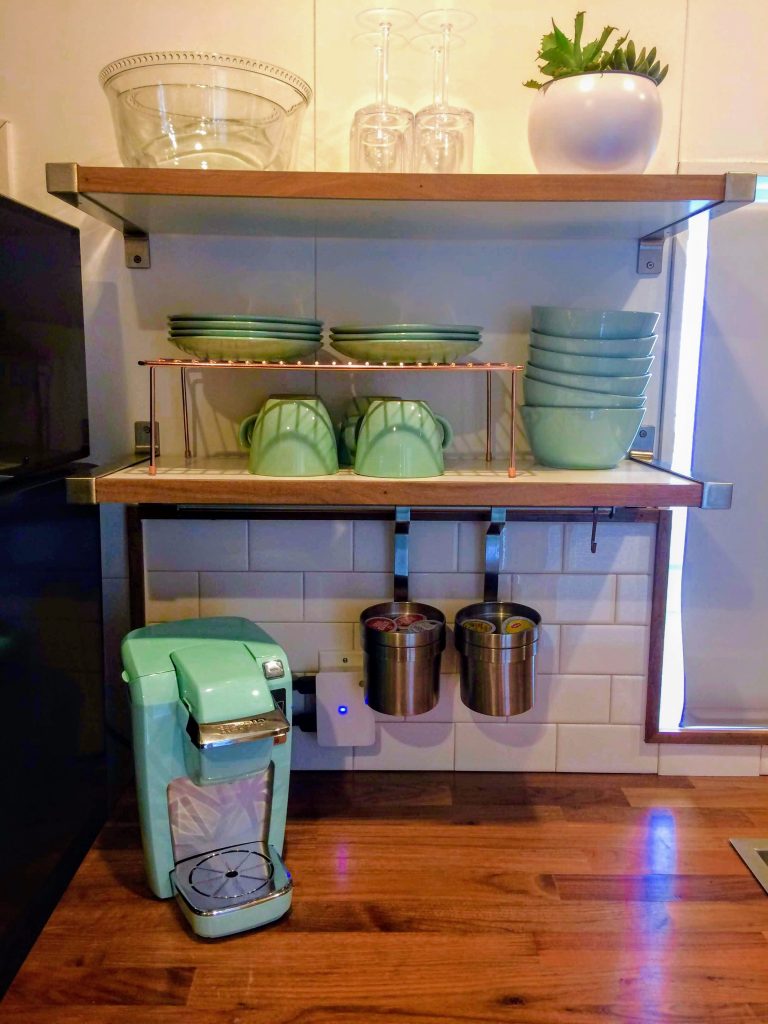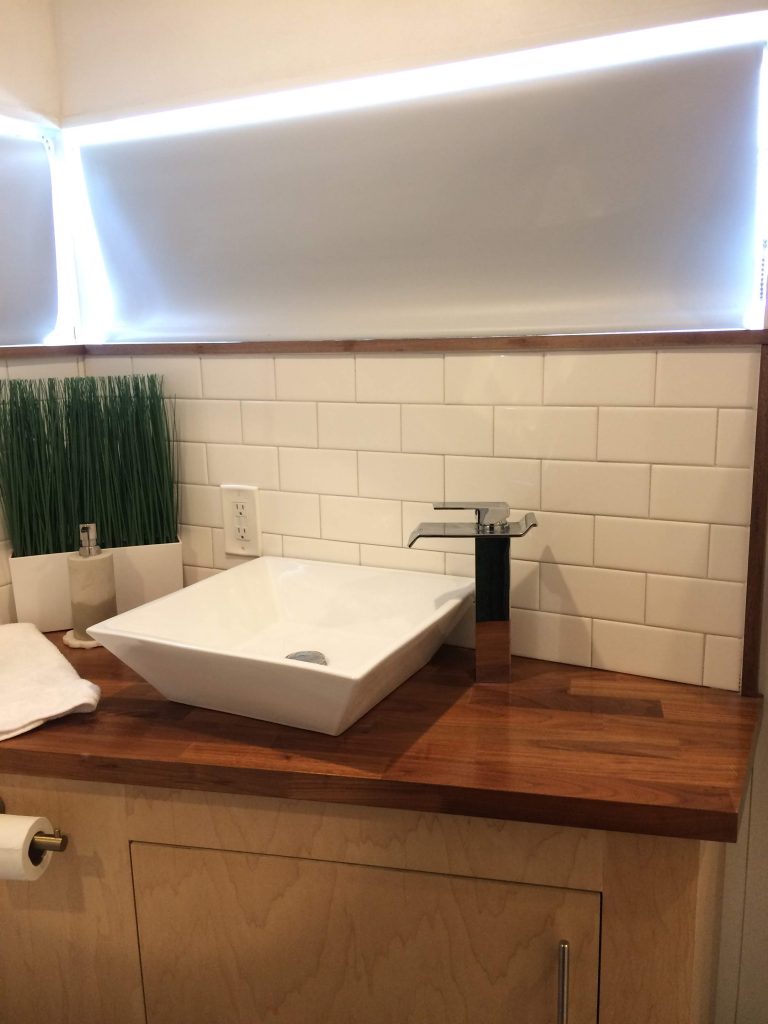 Full bathroom with complimentary toiletries and even a bathtub to use!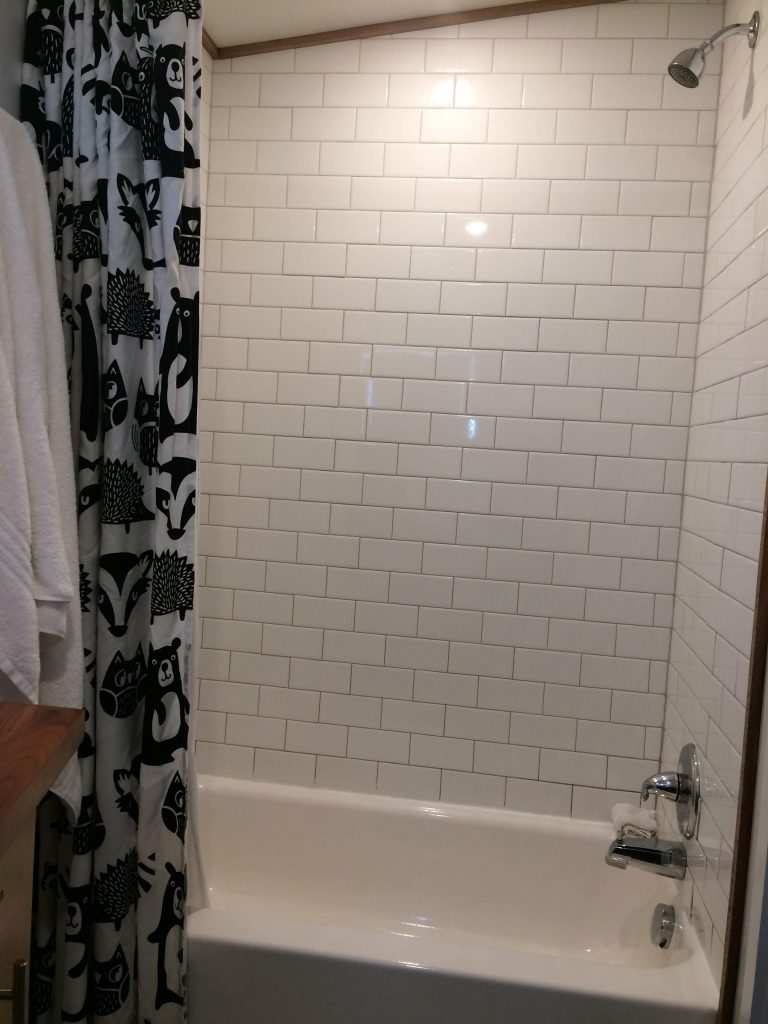 What a wonderful idea for guest to leave a little note about their experience to able to see where everyone is from!
To book a night in the Salt Lake Tiny House Getaway click here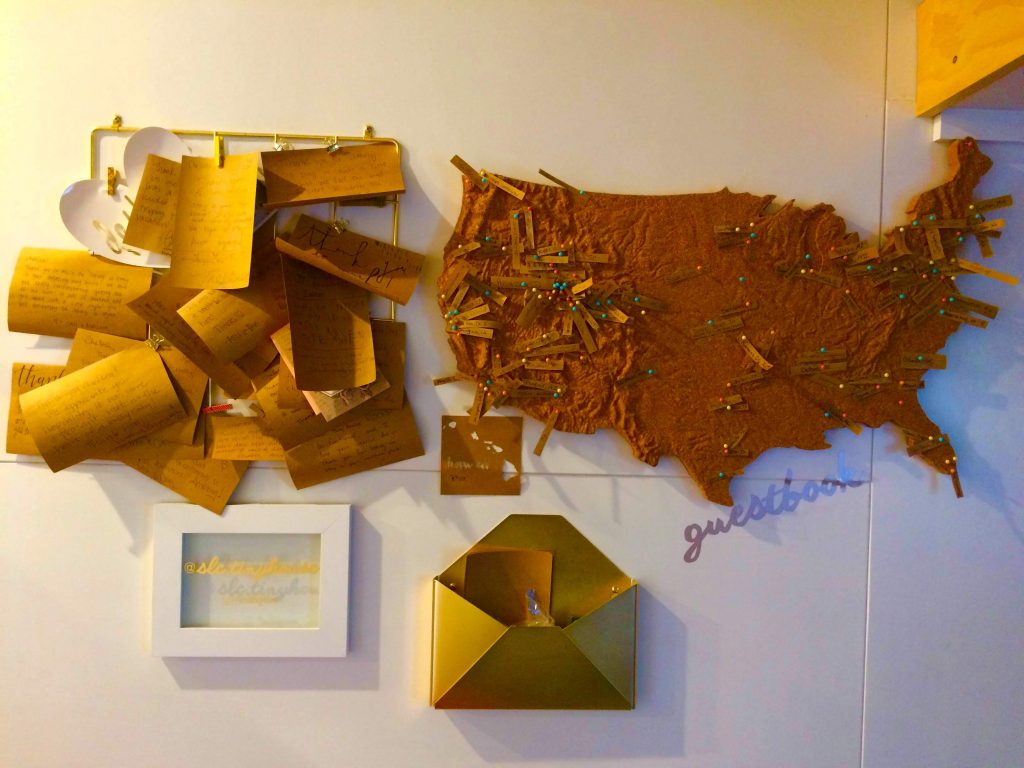 A parking spot for your tiny house!
This tiny house Salt Lake City getaway was located inside of Mountain Shadows RV Park and also quite a few other tiny houses are parked for full time living as well.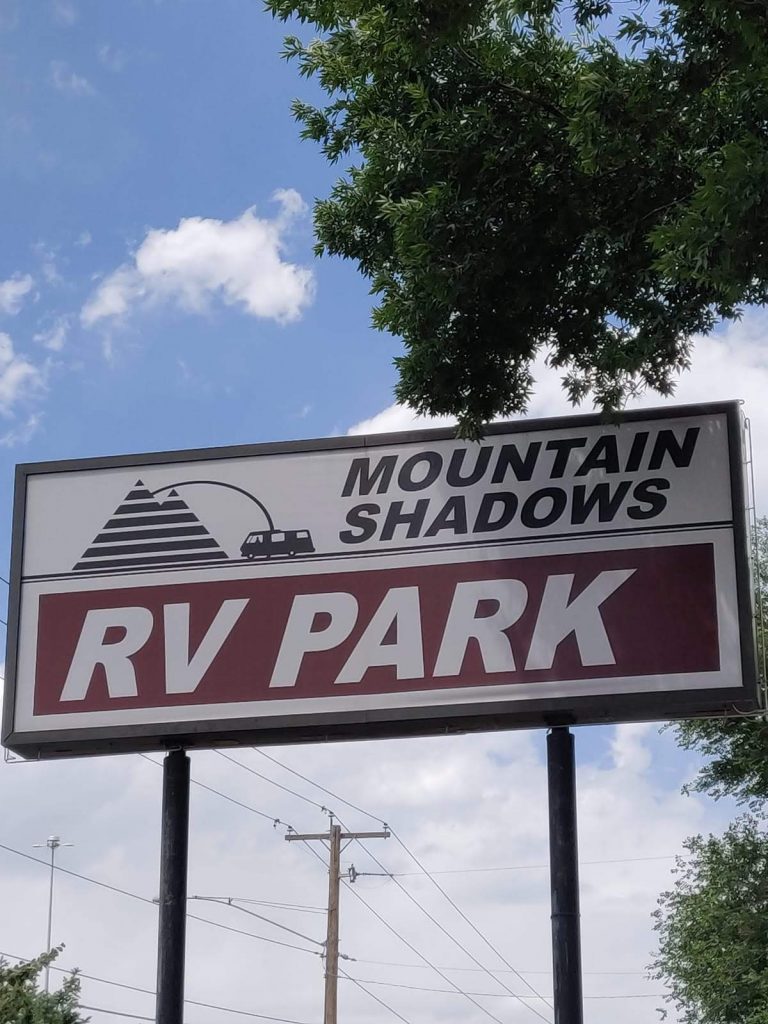 I took a stroll around the park and captured a few of the tiny houses parked full time.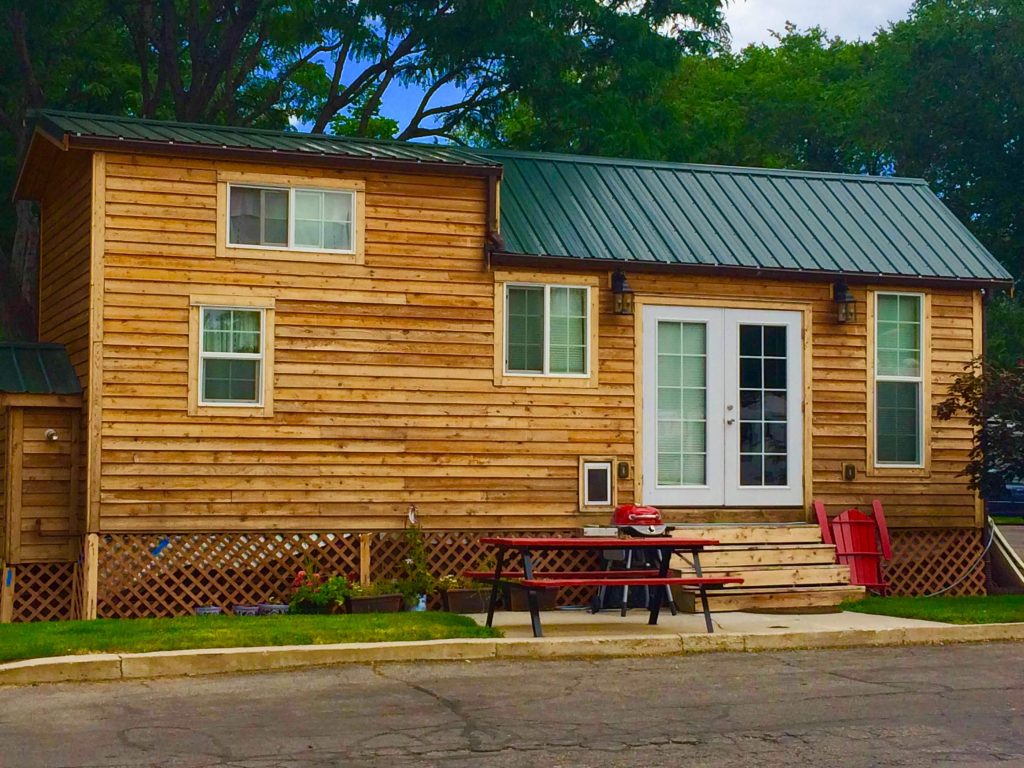 As well as another tiny house Salt Lake City getaway parked right next door, check it out here!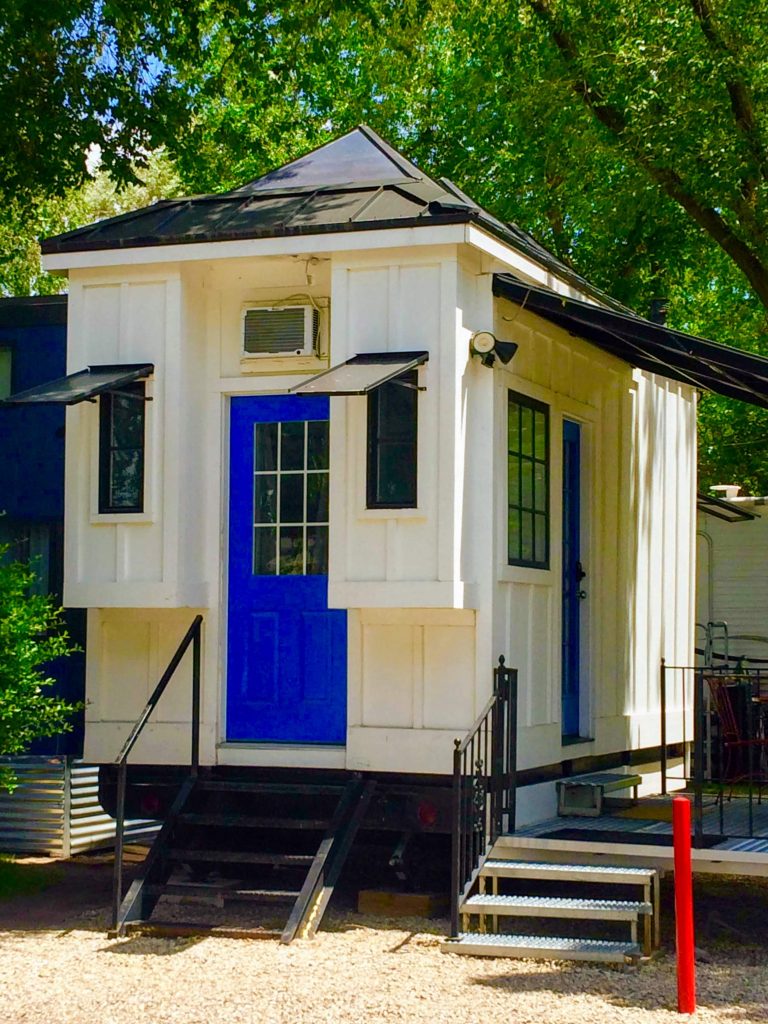 A quick stroll through downtown….
Since I was in Salt Lake City for about 24 hours I had just enough time to get some sleep in the tiny house Salt Lake City getaway and then venture out to explore a few of the highlights of downtown Salt Lake City.
The grounds of the Temple Square right in the heart of Salt Lake City is definitely worth a walk through it's expansive gardens and it's main church.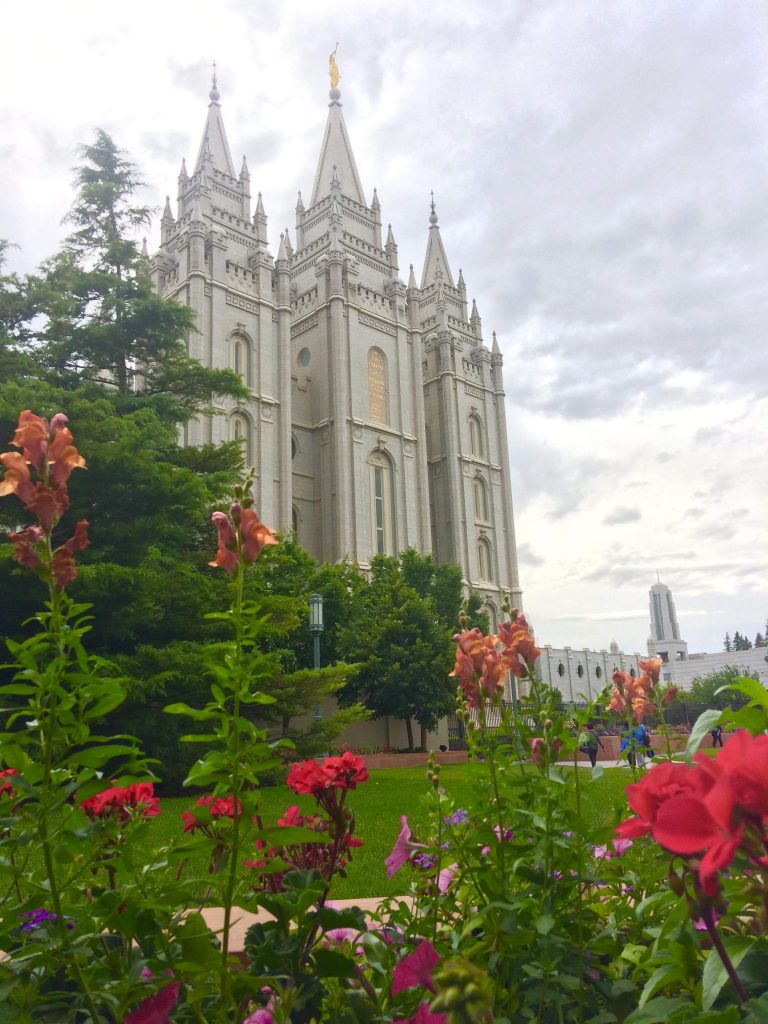 Head up the hill towards the capital building and enjoy the tree lined streets with many historical homes along the way.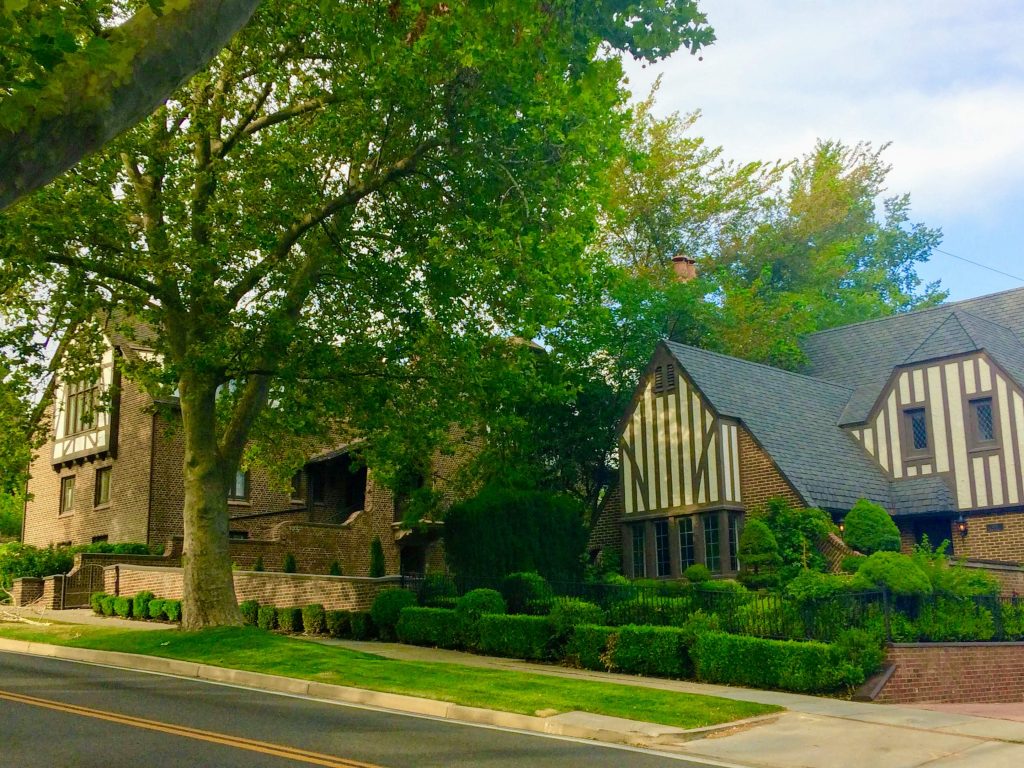 I highly recommend getting out and walking the grounds of the capital building, since its the highest point in the valley and you get a great expansive view of the surrounding Salt Lake Valley surrounded by the Wasatch mountains on the east and north and the Oquirrh mountain range on the west.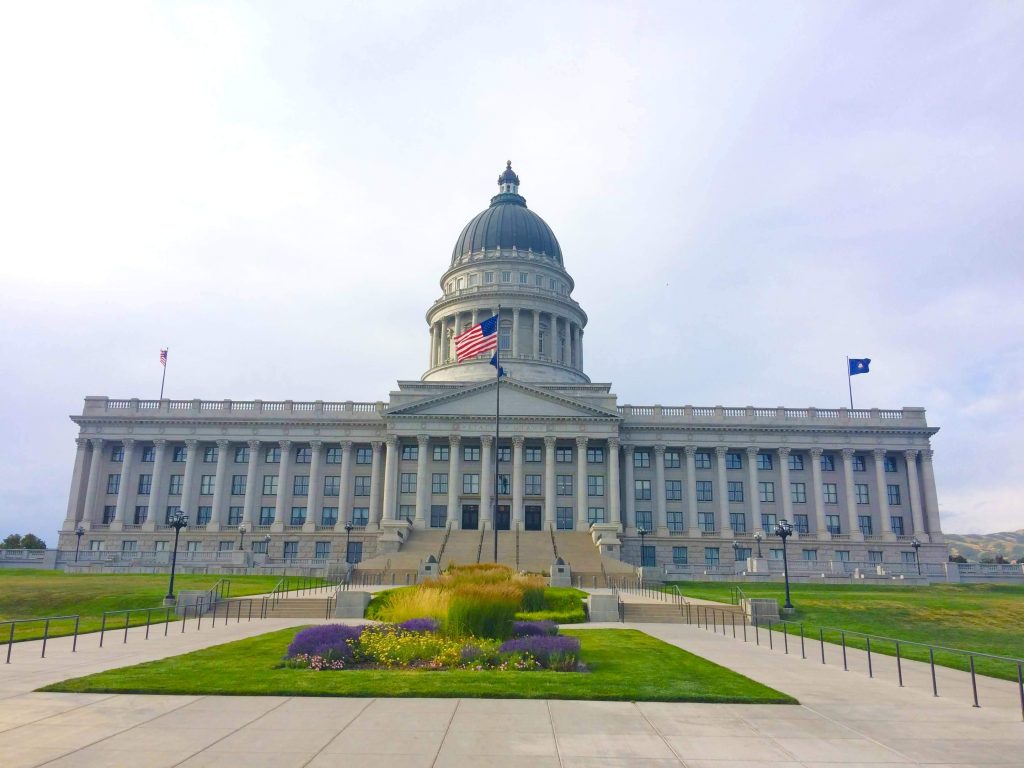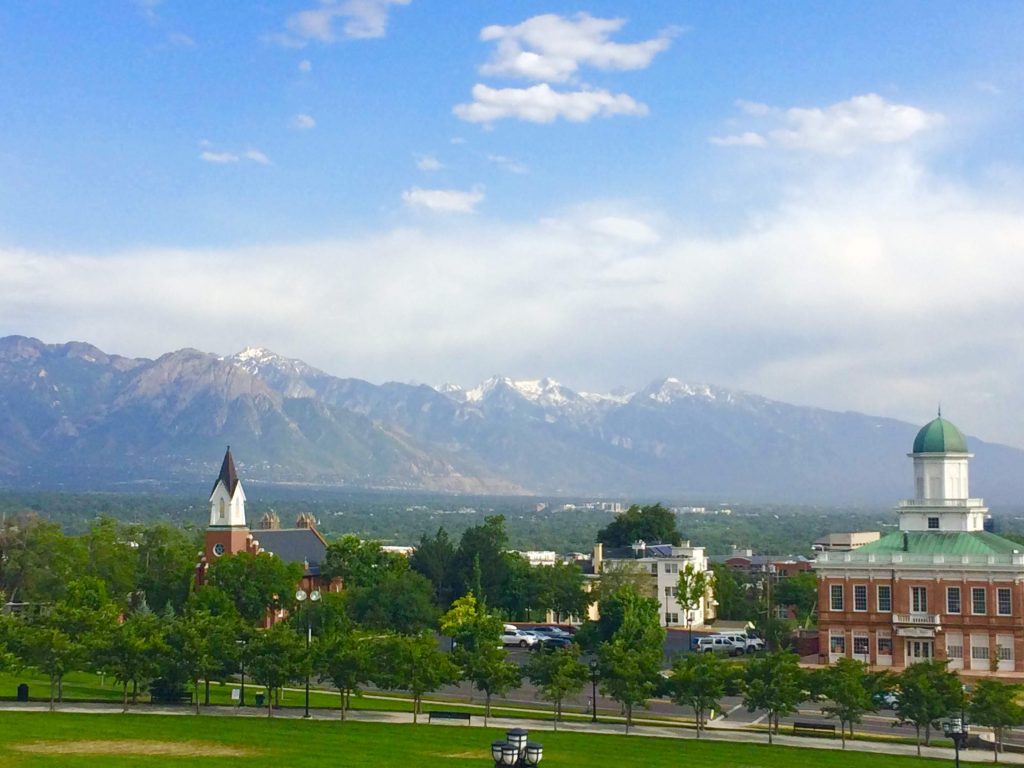 Planning a trip to Salt Lake City this summer? Pin it!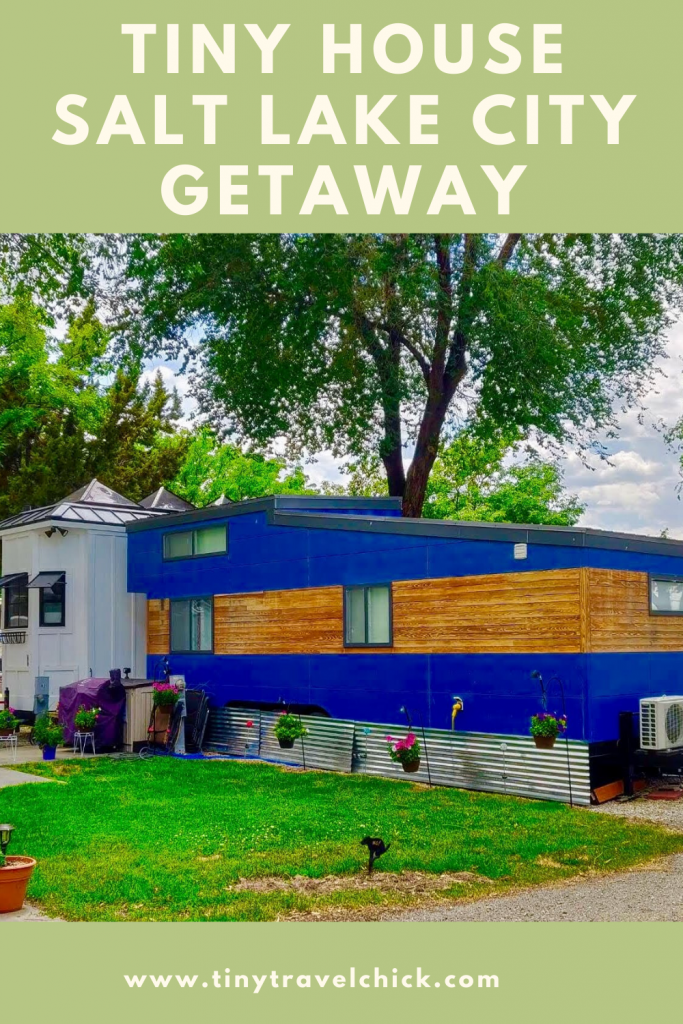 *Disclaimer: I earn a commission when you book through my links with no additional charge to you, it simply helps me to continue to share my passion for travel and tiny houses with you!