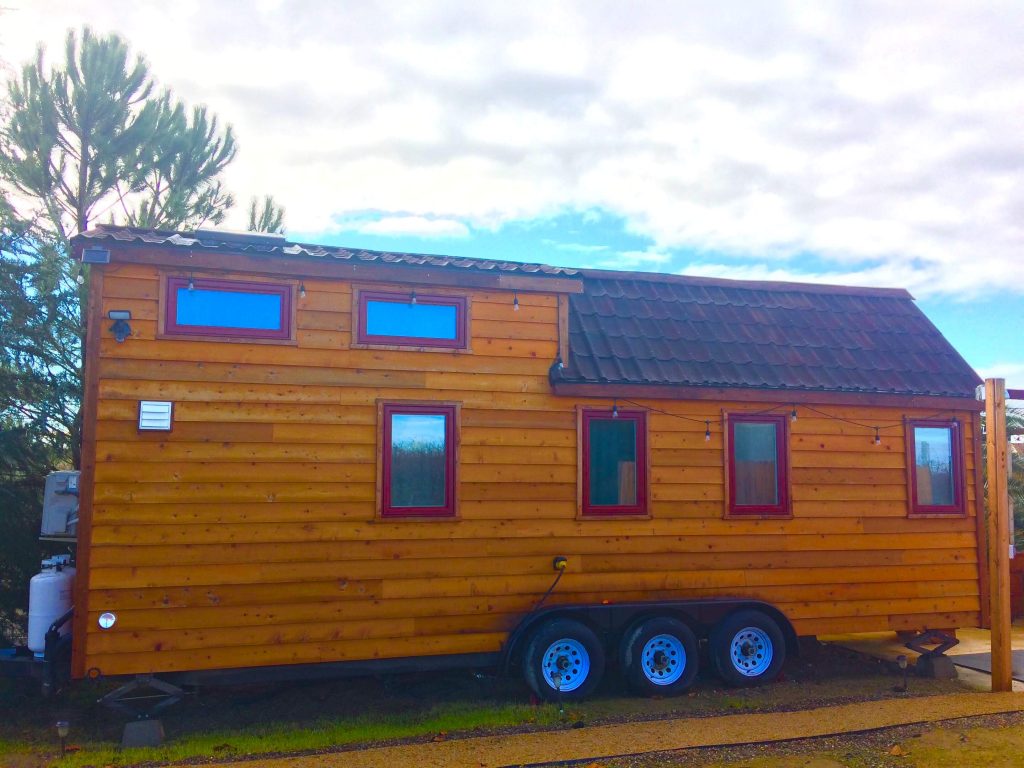 Are you a wine lover looking for beautiful places in California to visit? Why not check out a tiny house during your wine country getaway!
Meet The Madison Tiny House nestled in Paso Robles, California
I discovered this little gem on a road trip down to San Luis Obispo, California. Paso Robles is fast becoming renowned for it's growing wine industry and it does not disappoint. I was in town for a quick weekend getaway, so I had time for one wine tasting stop that hit the spot! But first, let's talk about The Madison Tiny House…. On my tiny house test drive journey I've stayed in a handful of tiny houses, so far each one unique in it's own way. I even stayed in a tiny house built by students of Laney College out of Oakland California, so it's exciting to see the next generation becoming educated in what the tiny house movement has to offer. This particular tiny house was built by it's current owners on a Tumbleweed trailer, using Tumbleweed building plans. So I was thrilled to be able to stay in this particular model since Tumbleweed Tiny House Company is one of the original builders helping fuel the current tiny house building industry that is on fire right now! One of Tumbleweeds signature design elements is including a mini porch on the back of their designs, giving these tiny abodes their distinctive look of a house, but tiny on wheels.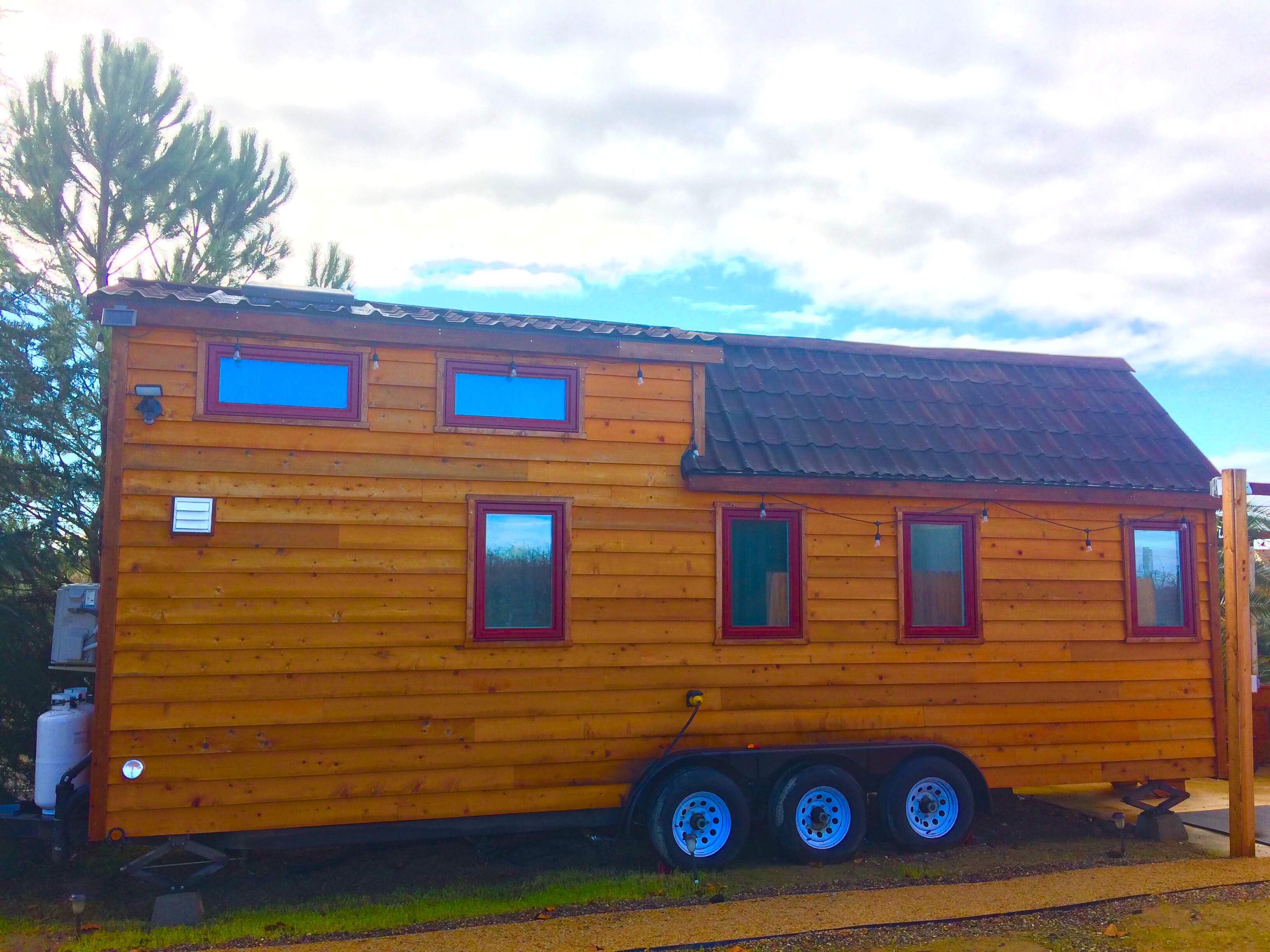 Come on in and take a tour with me…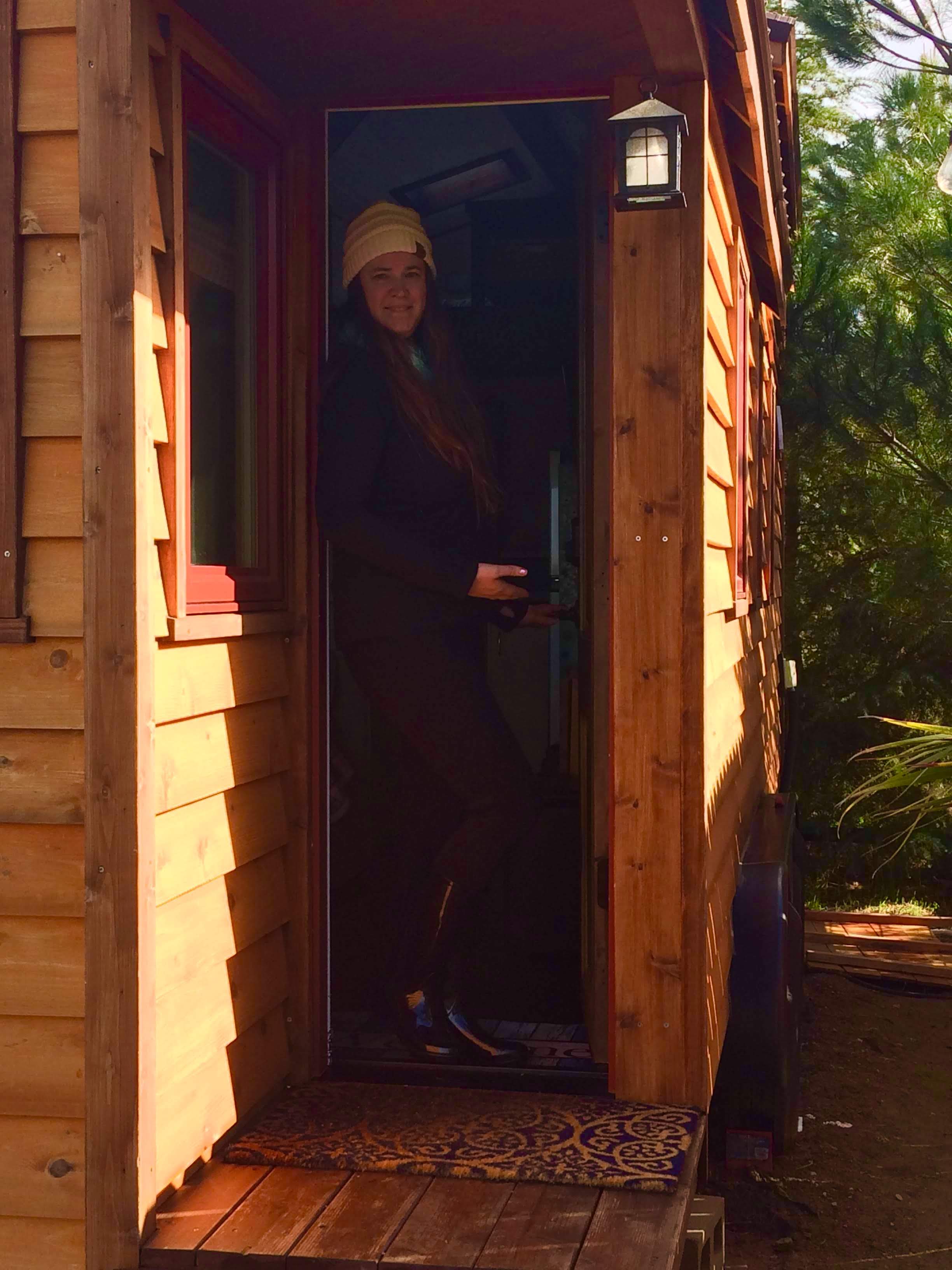 The Madison Tiny House was the perfect wine country getaway full of charming details, lovingly built and designed by it's owners Erica and Dean. The check in process was seamless, with quick prompt communication and a keyless entry pad that came in handy since I arrived late at night. I find this one of the best features of my Airbnb stays, being able to check myself in without disturbing anyone.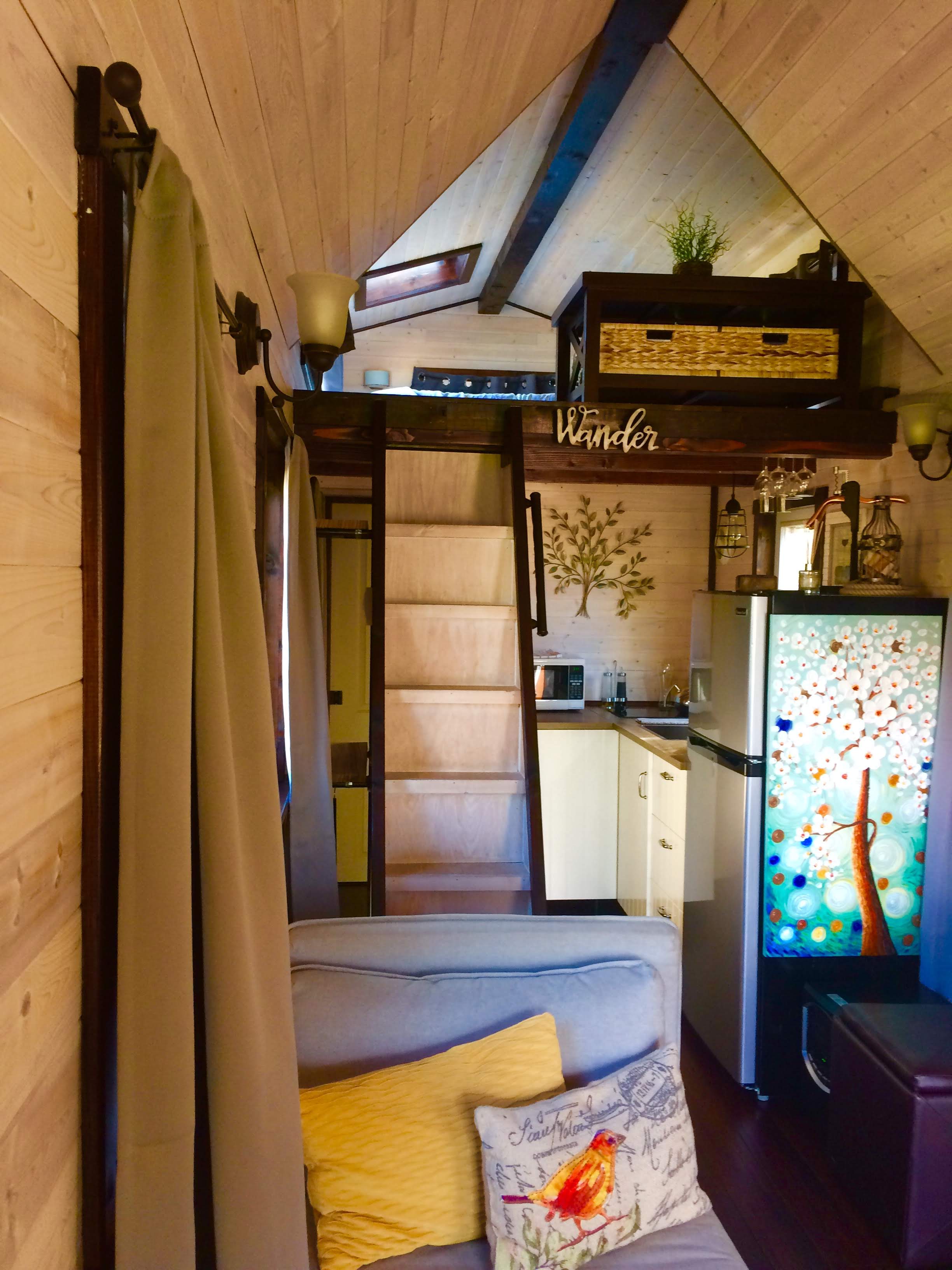 As you enter into this adorable tiny house on wheels, you immediately are greeted with a reminder to wander the beautiful places in California to visit. I hope with sharing these tiny house getaways my readers are inspired to explore what the tiny house movement is all about but discover new places in their backyards, like Paso Robles California for a wine tasting weekend tiny house wine country adventure.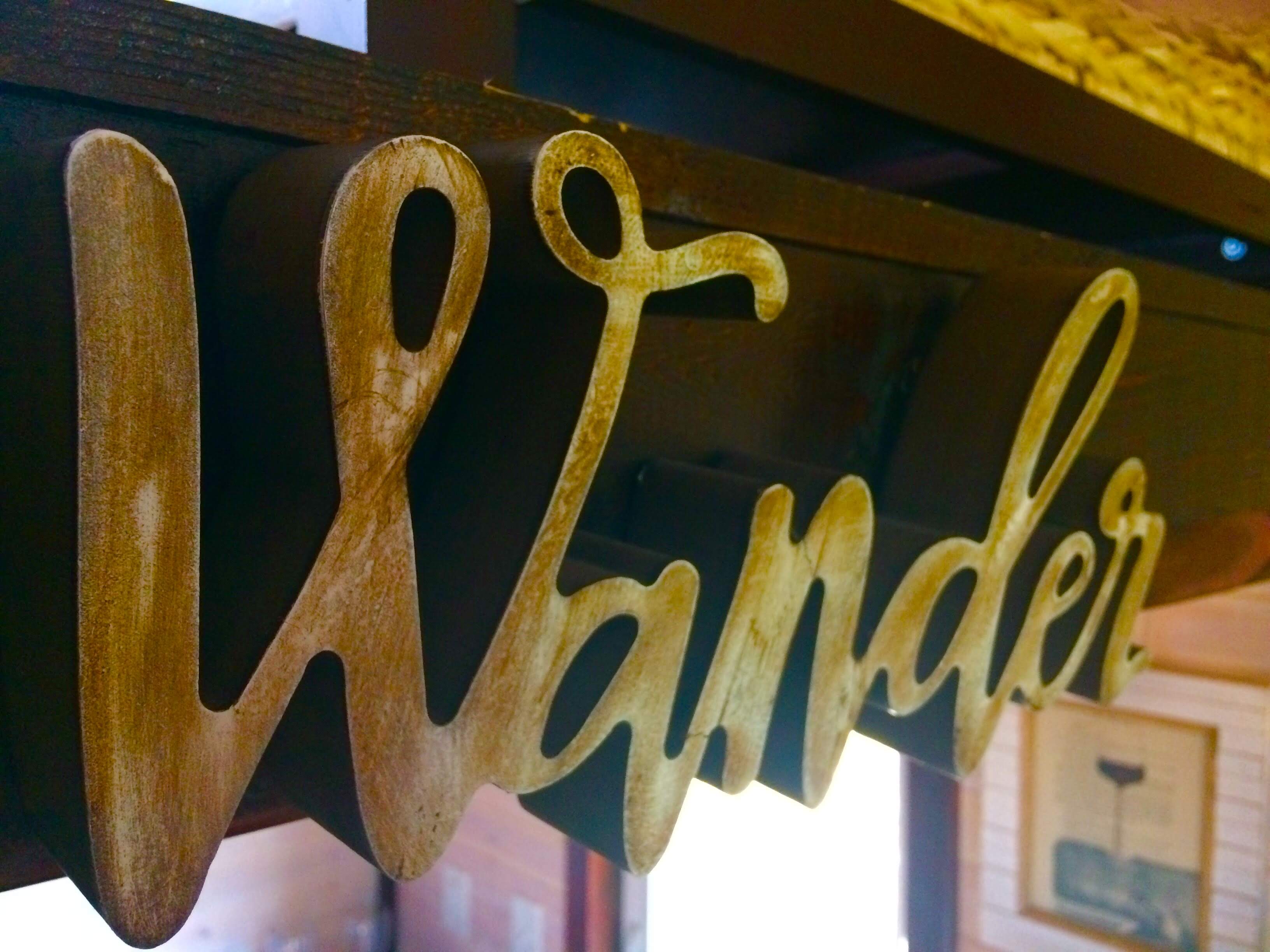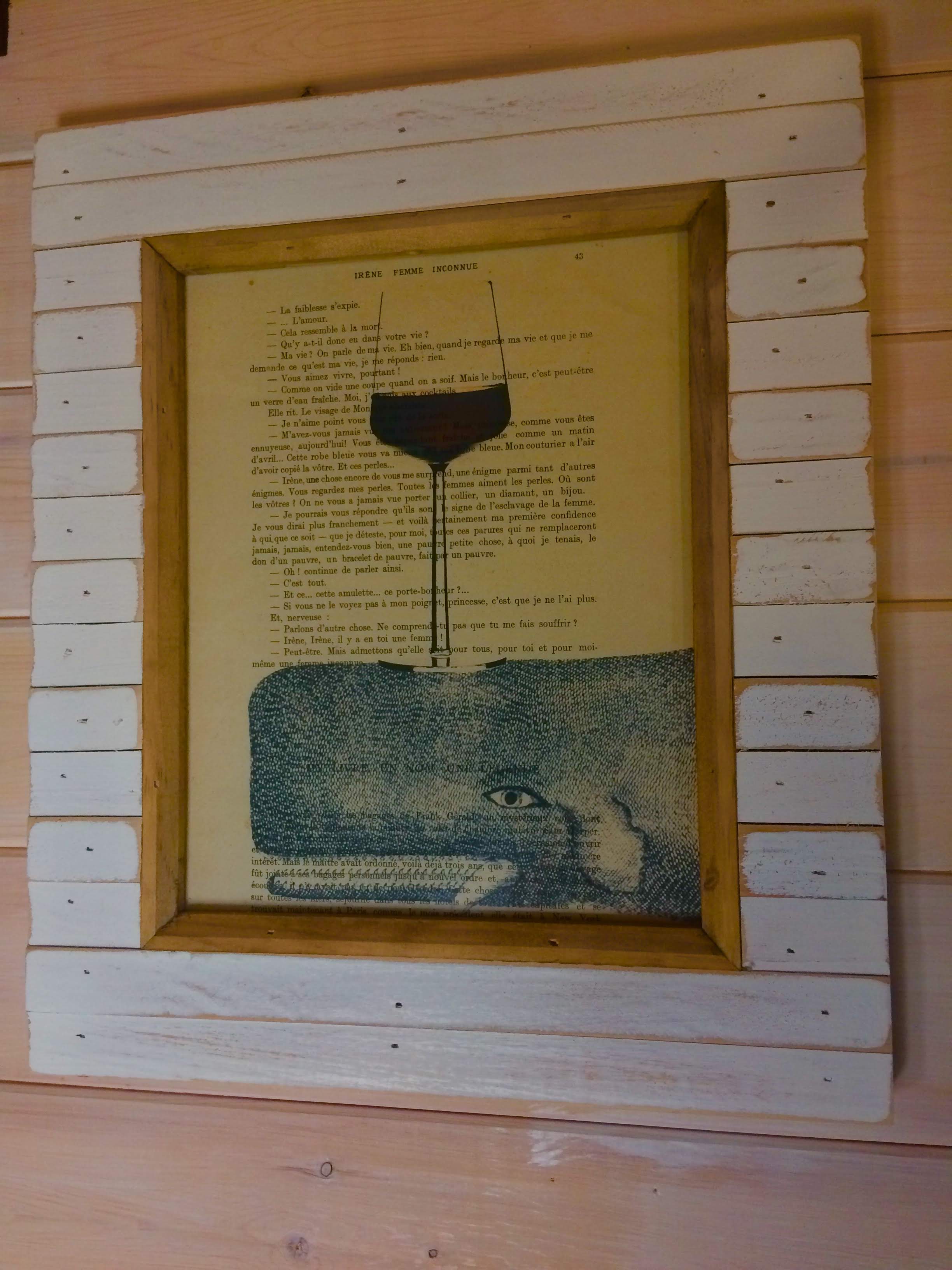 The Madison Tiny House is designated as an Airbnb Plus stay, and I quickly found out why! Not only is it beautifully decorated, but guests have everything at their finger tips for a complete home away from home stay, on wheels of course! The hosts make sure to supply wine lover guests with all the necessary artwork for inspiration as well as the essential tools for opening your favorite bottle or bottles after you wine tasting adventure! Enjoy your favorite selection on the cozy couch inside or the outside patio complete with gas firepit.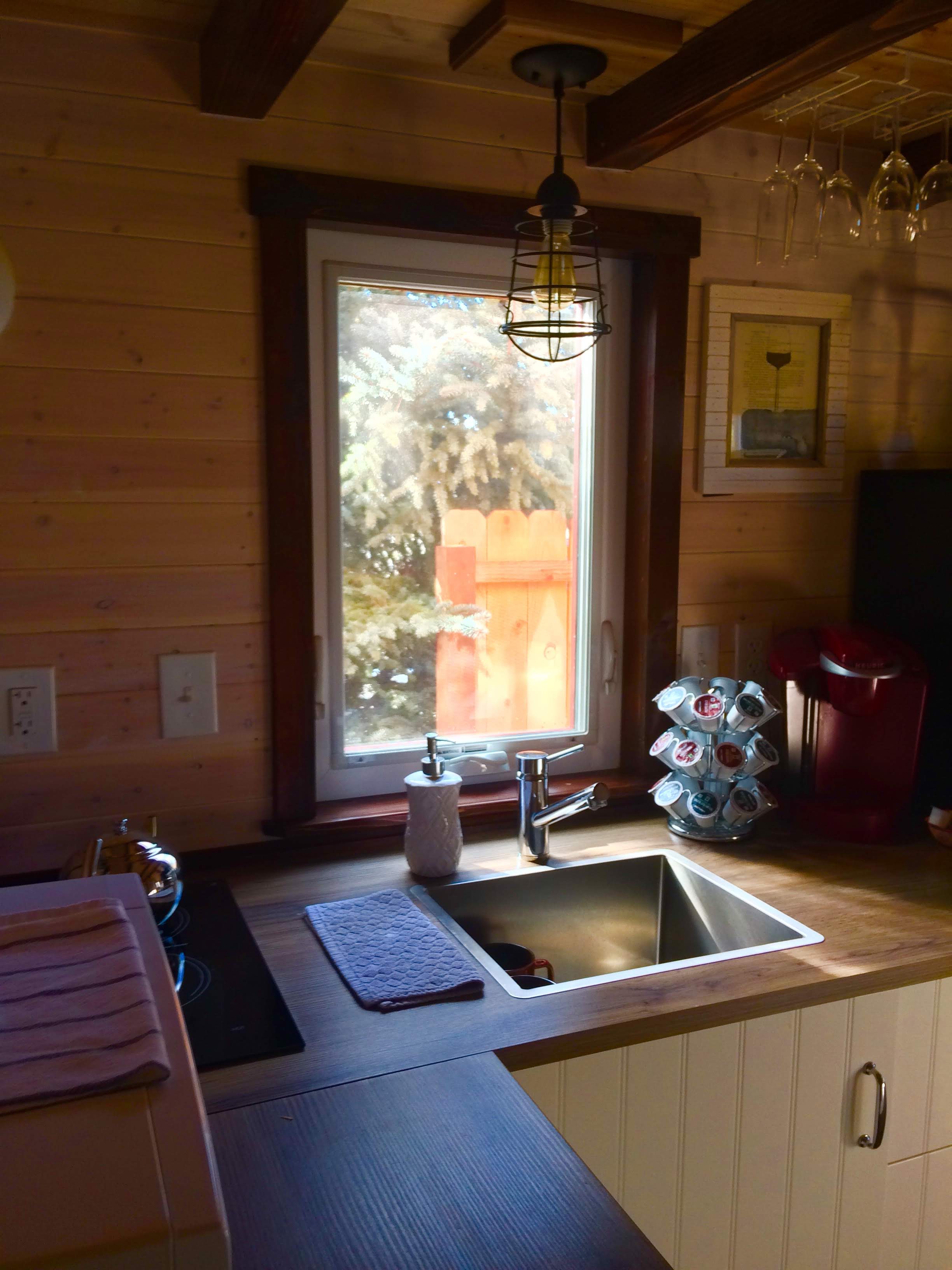 I am always pleasantly surprised at how spacious these tiny house bathrooms actually are, and The Madison Tiny House offers guests a shower and plenty of towels for the pool as well.
Guests of two or three people can enjoy this tiny getaway, offering an upstairs loft and a twin bed downstairs that doubles as a lounge chair by day and twin mattress bed by night. I stayed on a rainy night and was treated to an evening of the relaxing pitter patter of rain drops on the tiny roof above. In the morning I woke up to the sunny morning sky, right through the skylight from bed. As part of my journey of test driving these different models of tiny houses, I'm noting my favorite must have features in my future tiny house build, and having a sky light in the bedroom will be a must have if I go with a loft bedroom design. The mattress in this tiny house was so amazing and I slept like a baby that night.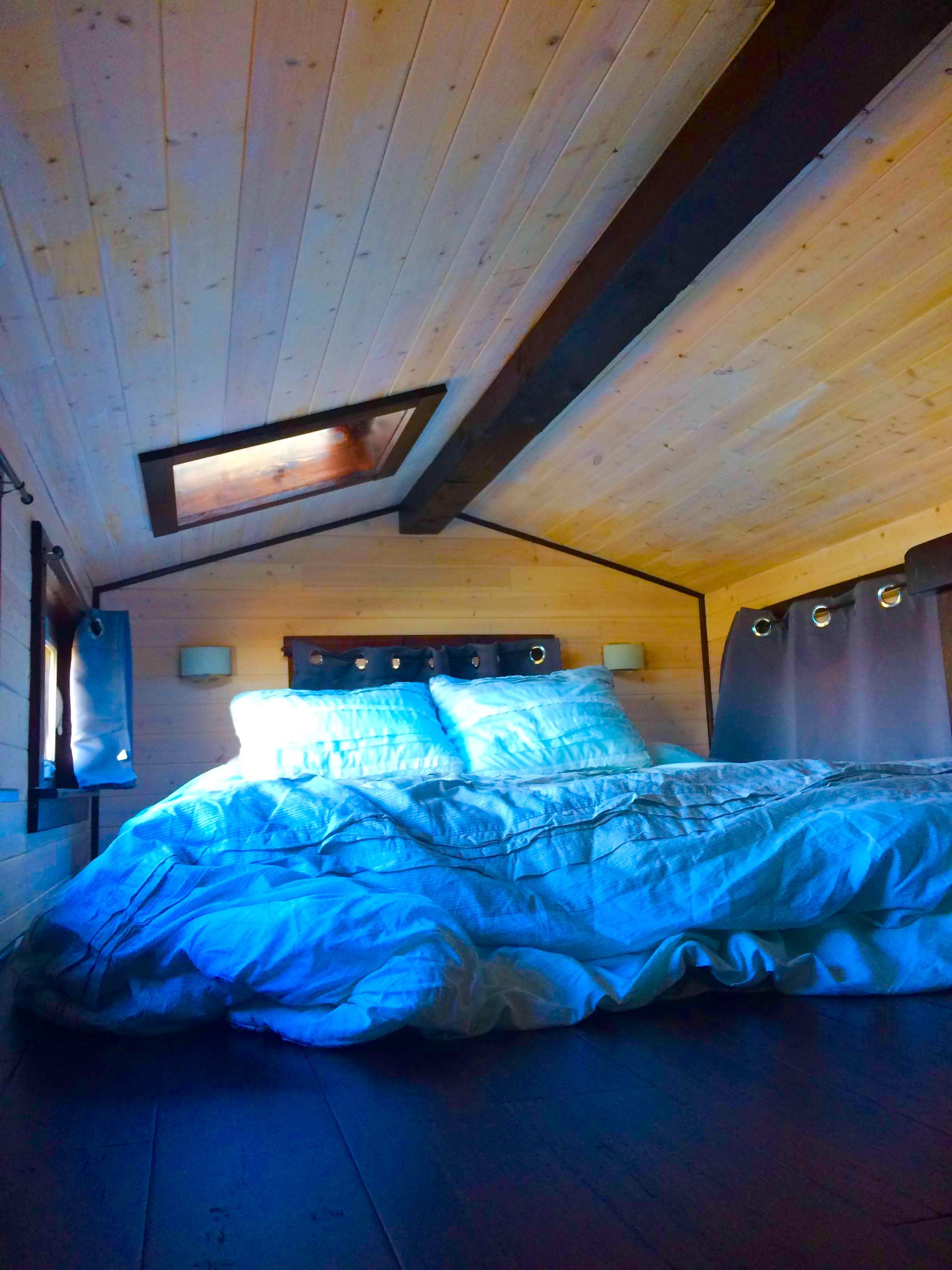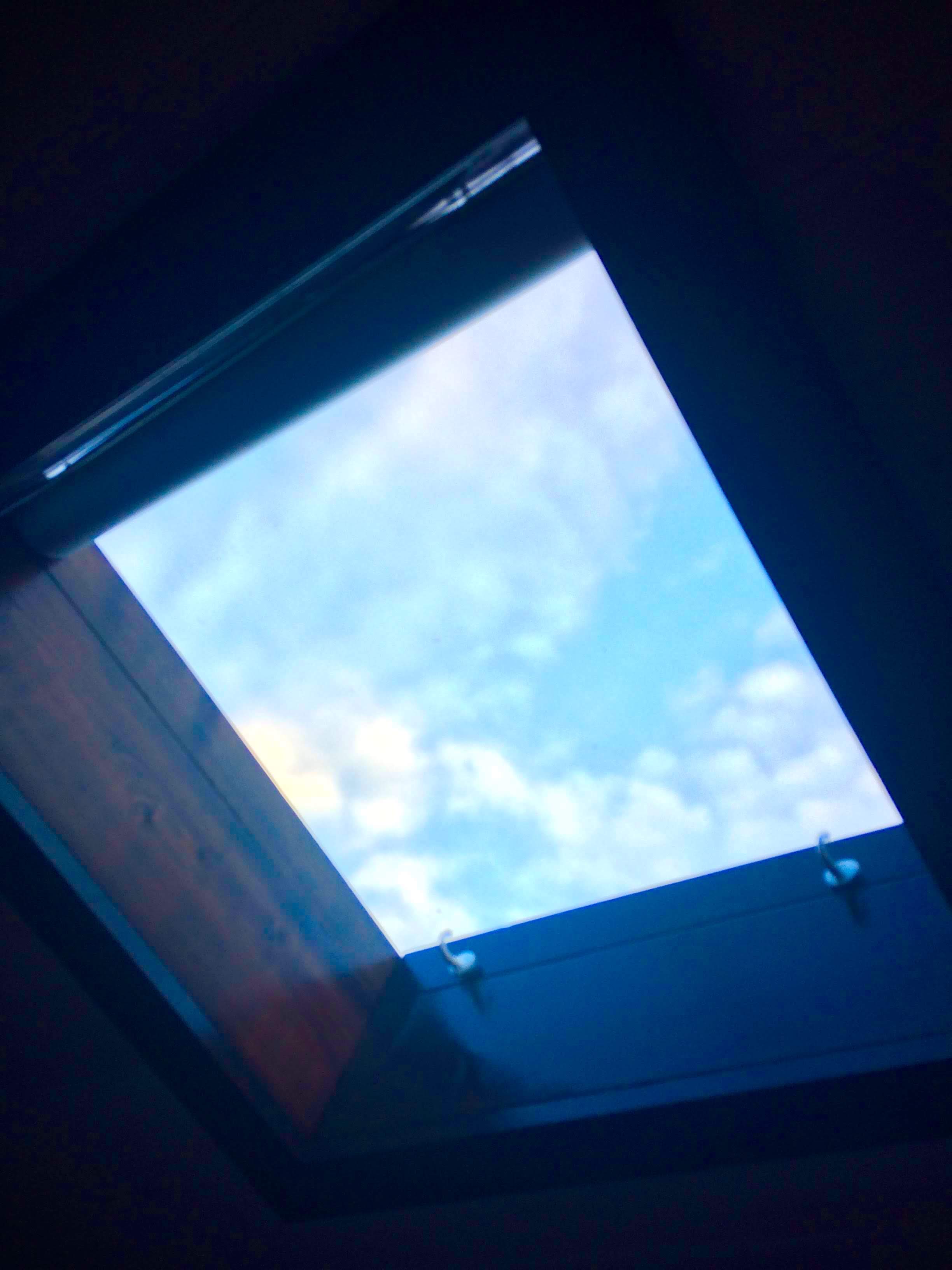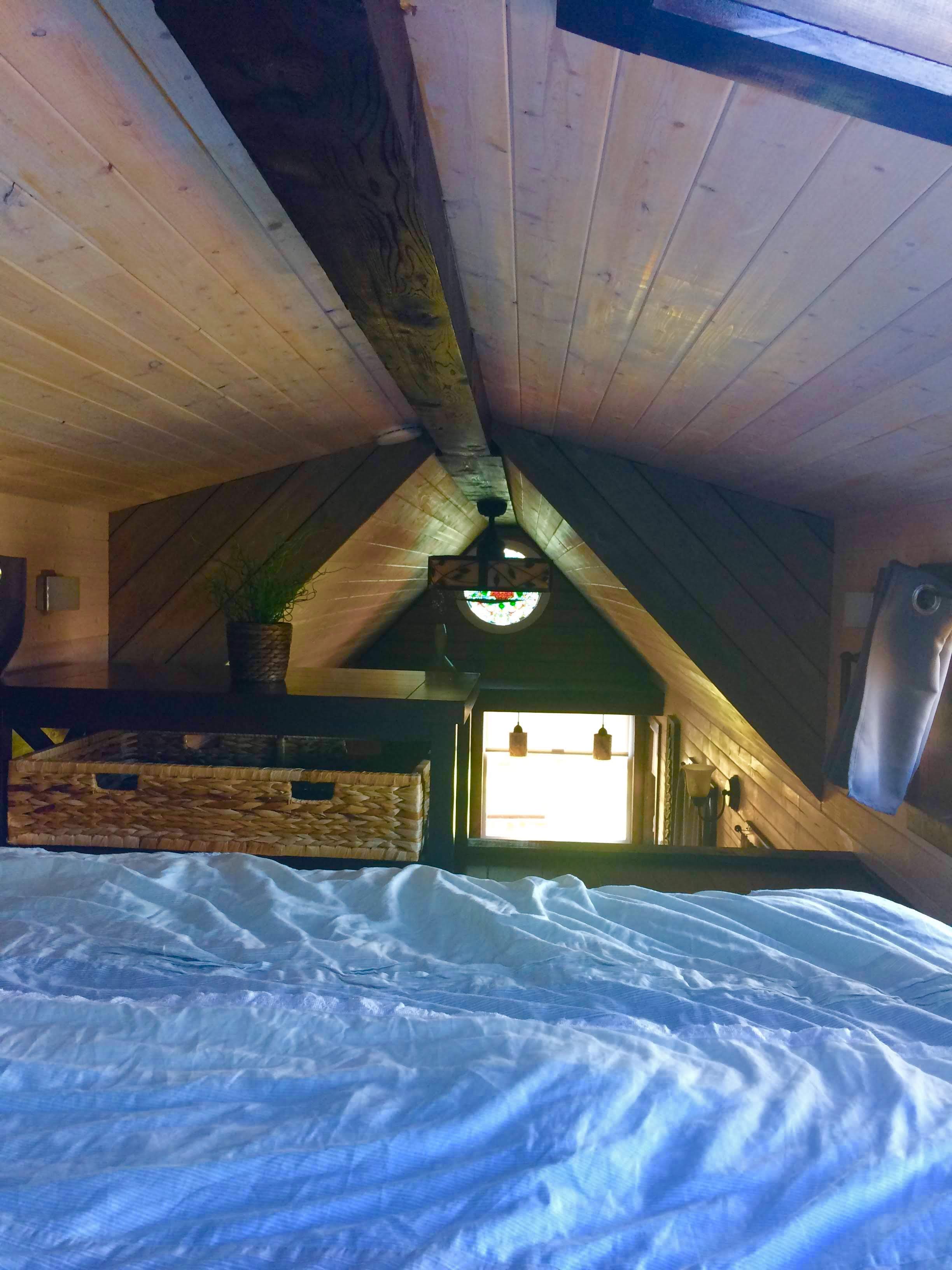 The Madison Tiny House offers plenty of space for guests to enjoy entertainment on the tv, or reading the guides about beautiful places in California to visit and the surrounding area of Paso Robles. Go outside to enjoy the patio and a pool for guests to access on the property during the warmer months.
One of my favorite features of The Madison Tiny House was the addition of this beautiful stained glass window.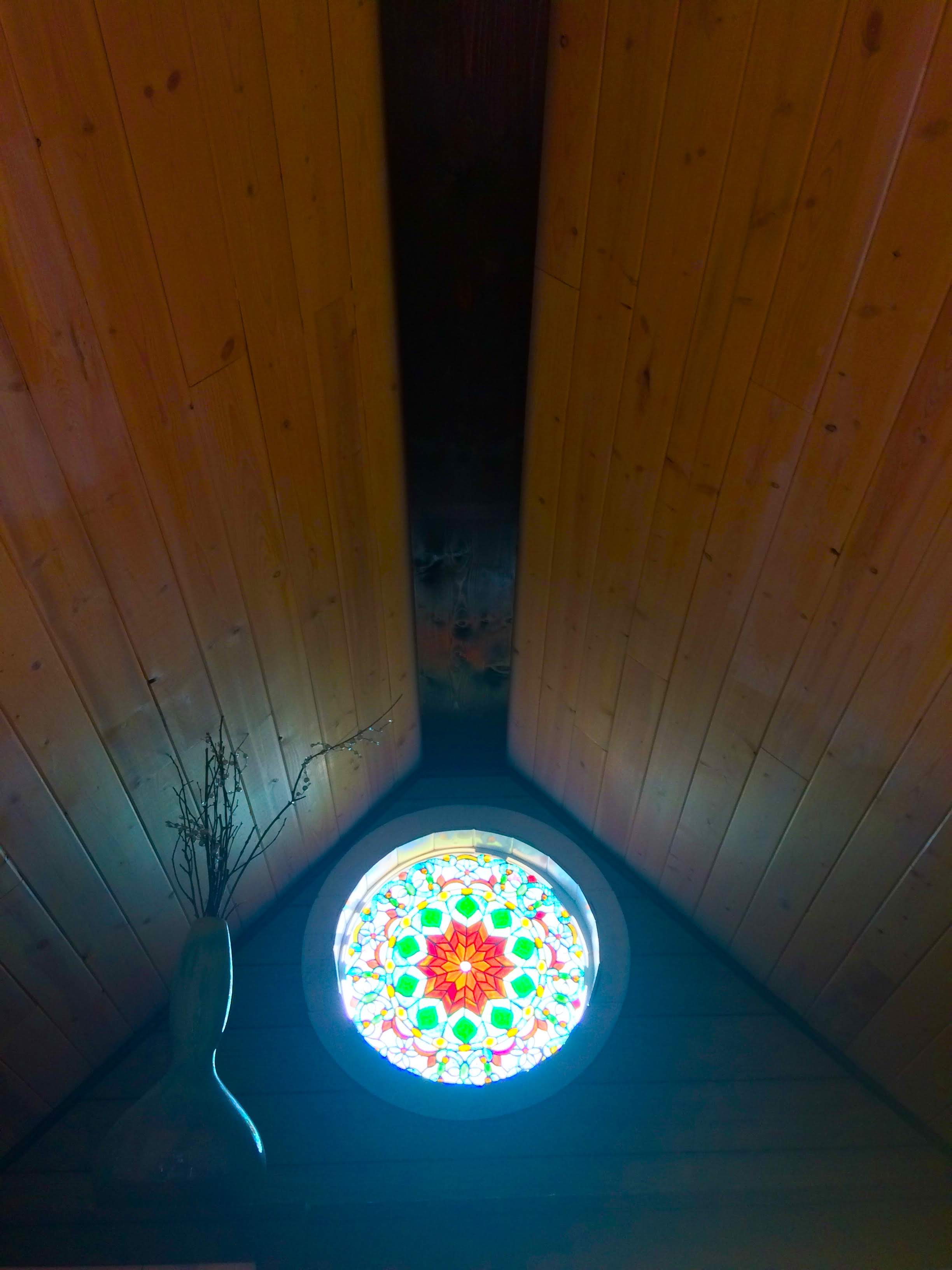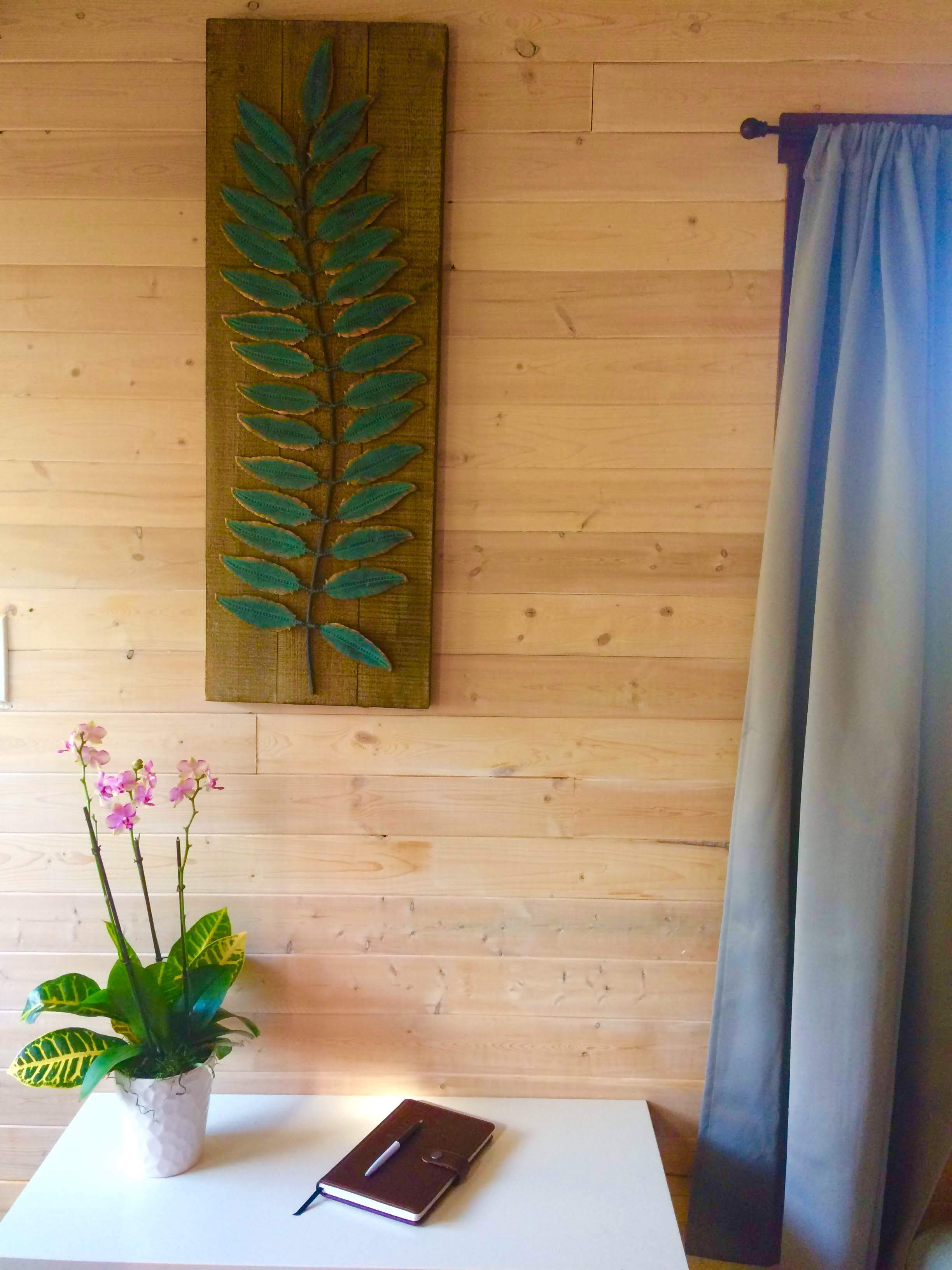 Guests can leave their favorite memories of their stay at the Madison Tiny House and enjoy a cup of morning coffee in this cozy little spot overlooking the surrounding vineyards.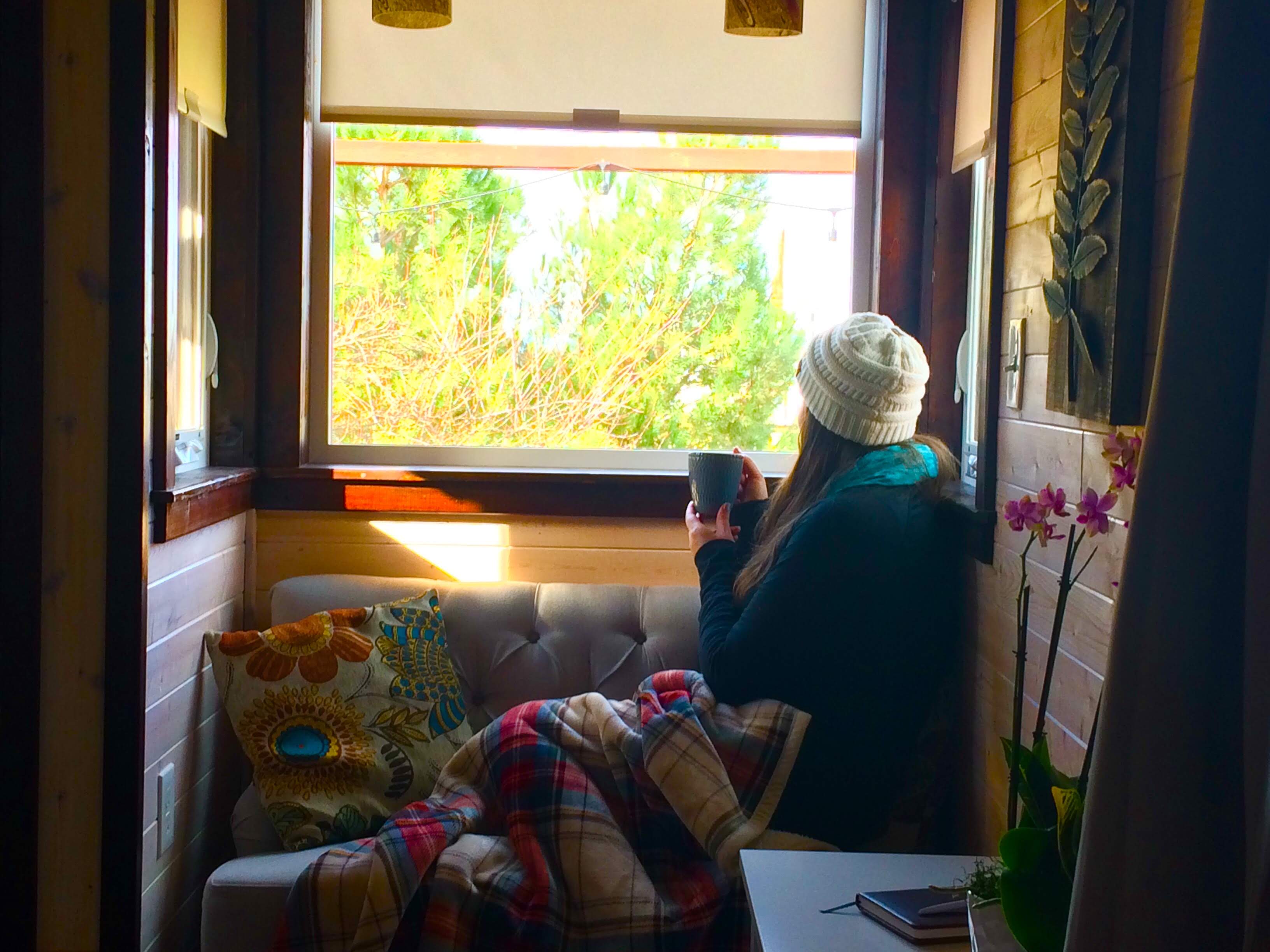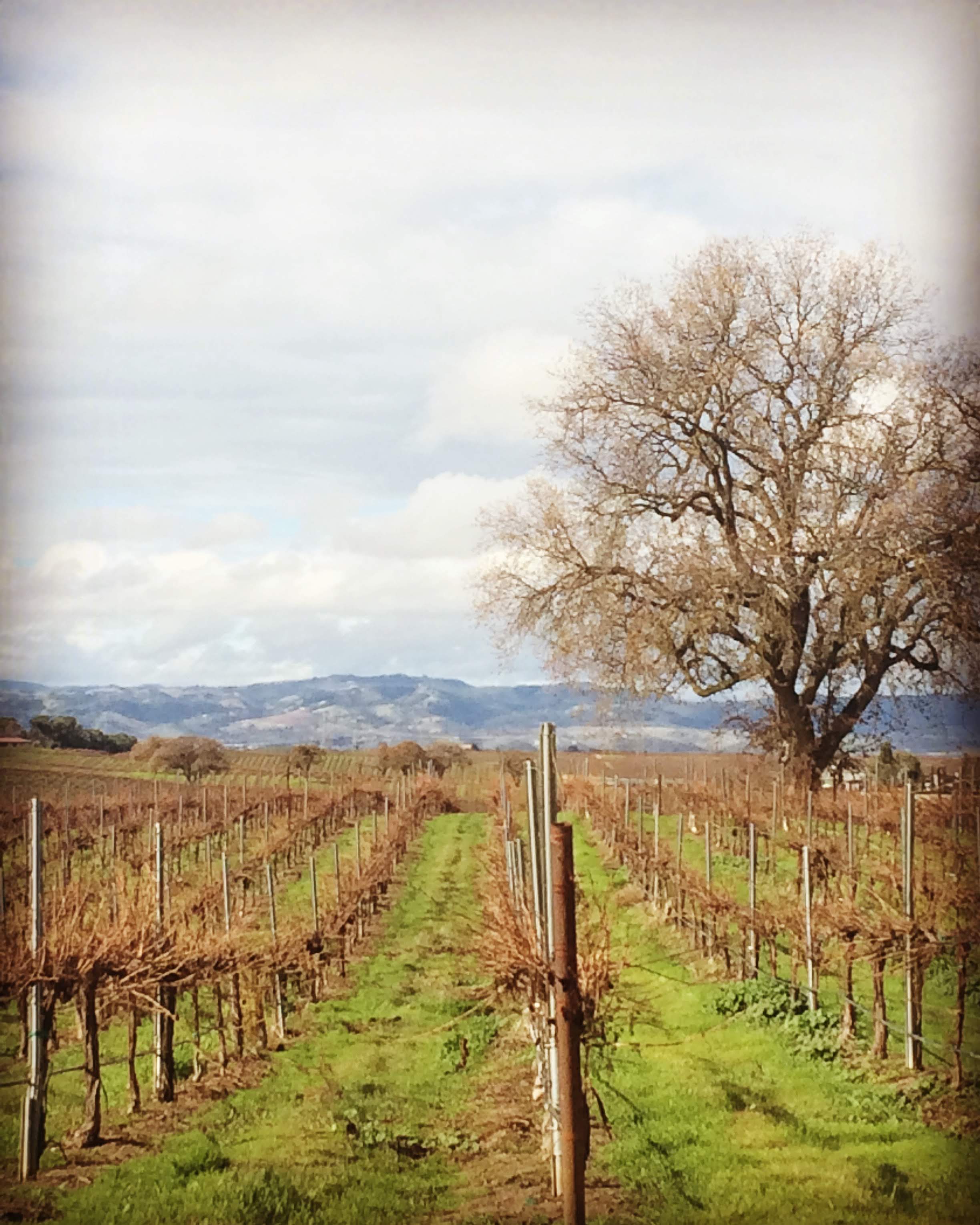 Paso Robles top on the list of beautiful places in California to visit
After guests have enjoyed their morning coffee, they can head out for a beautiful drive through the Paso Robles Wine Country. With so many wineries to choose from I went with a recommendation from family living in the area, and I wasn't disappointed with Tablas Creek winery located off of Adelaida Drive. What may seem like a long drive to nowhere ends up being a pleasant treat nestled in the green hills of San Luis Obispo County, California.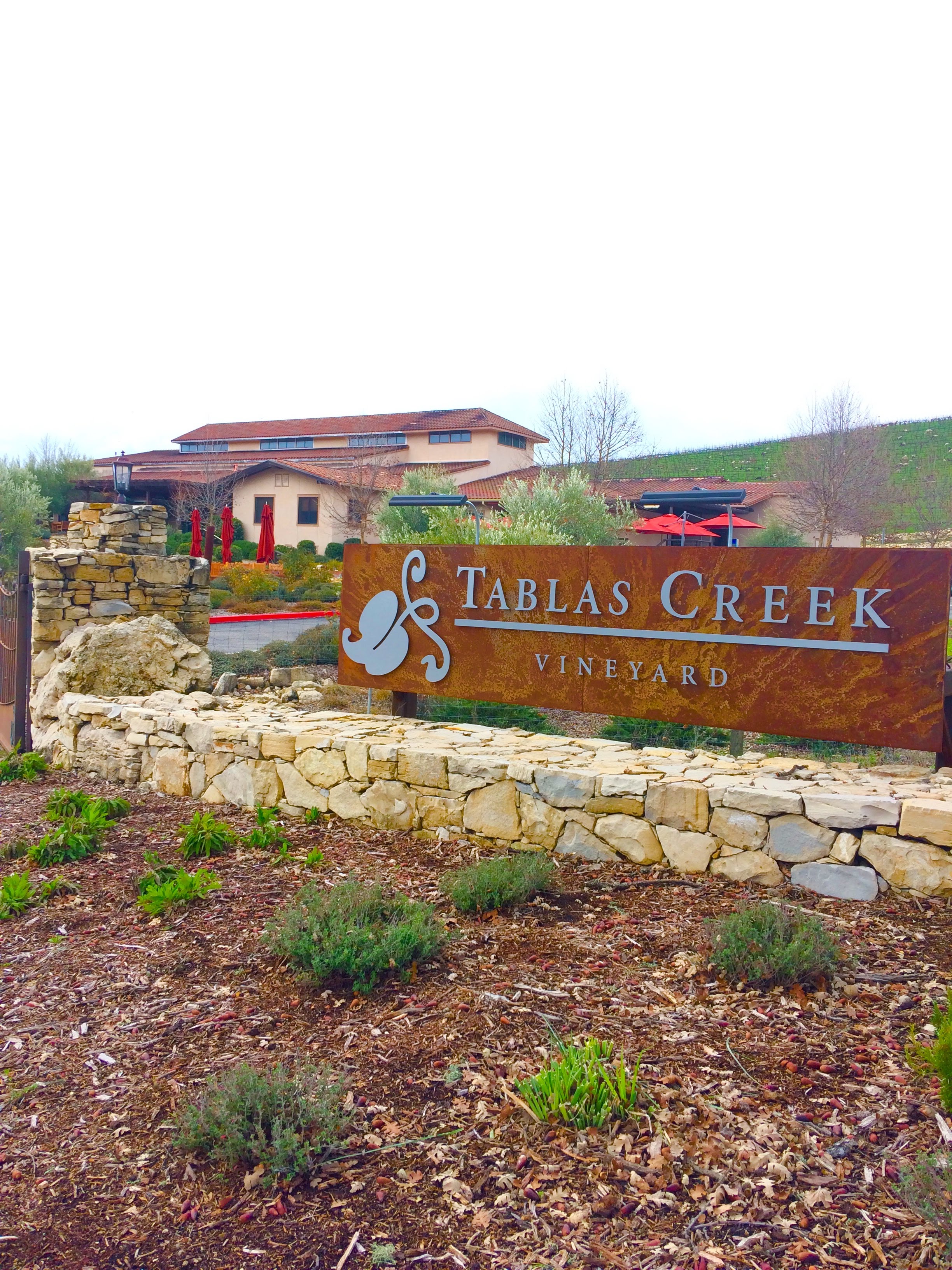 If your looking for a unique and highly informative experience then Tablas Creek winery is the destination! The tasting room is not just about picking your favorite varietal, but a complete personal experience with knowledgeable staff ready to share their passion for the history of how Tablas Creek Winery was created through Biodynamic farming practices, including dry farming. Awarded a Biodynamic Certification by Deter USA., assuring that Tablas Creek wine is organic and produces wine using sustainable practices.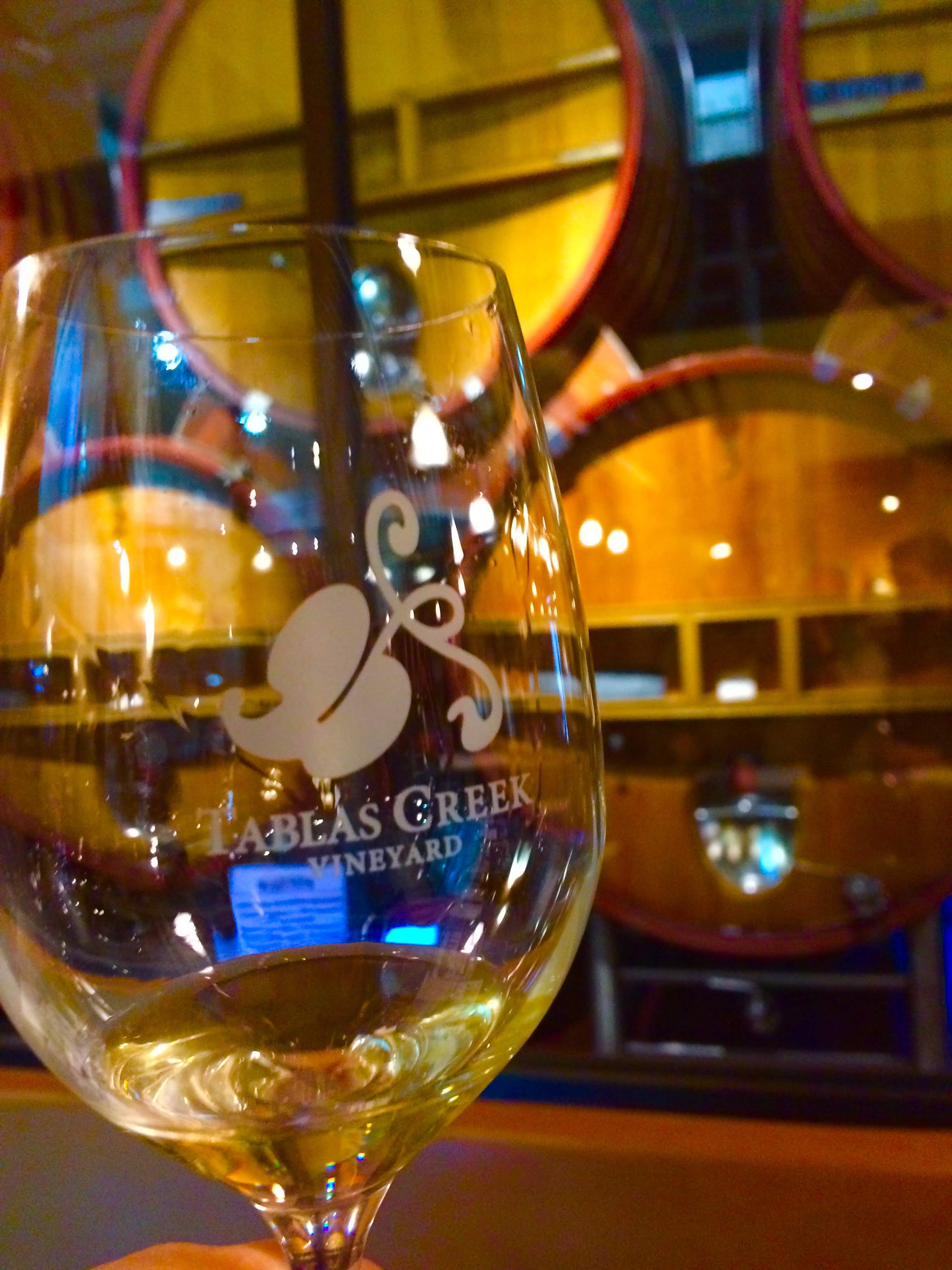 Wander around the property and be treated to herds of sheep, alpacas, two donkeys Fiona and Dottie, and barn owls are working to help support a sustainable winery, producing varietals originally from France. Walking tours are offered twice daily at 10:30 am and 2:00 pm, make sure to reserve your spot ahead here.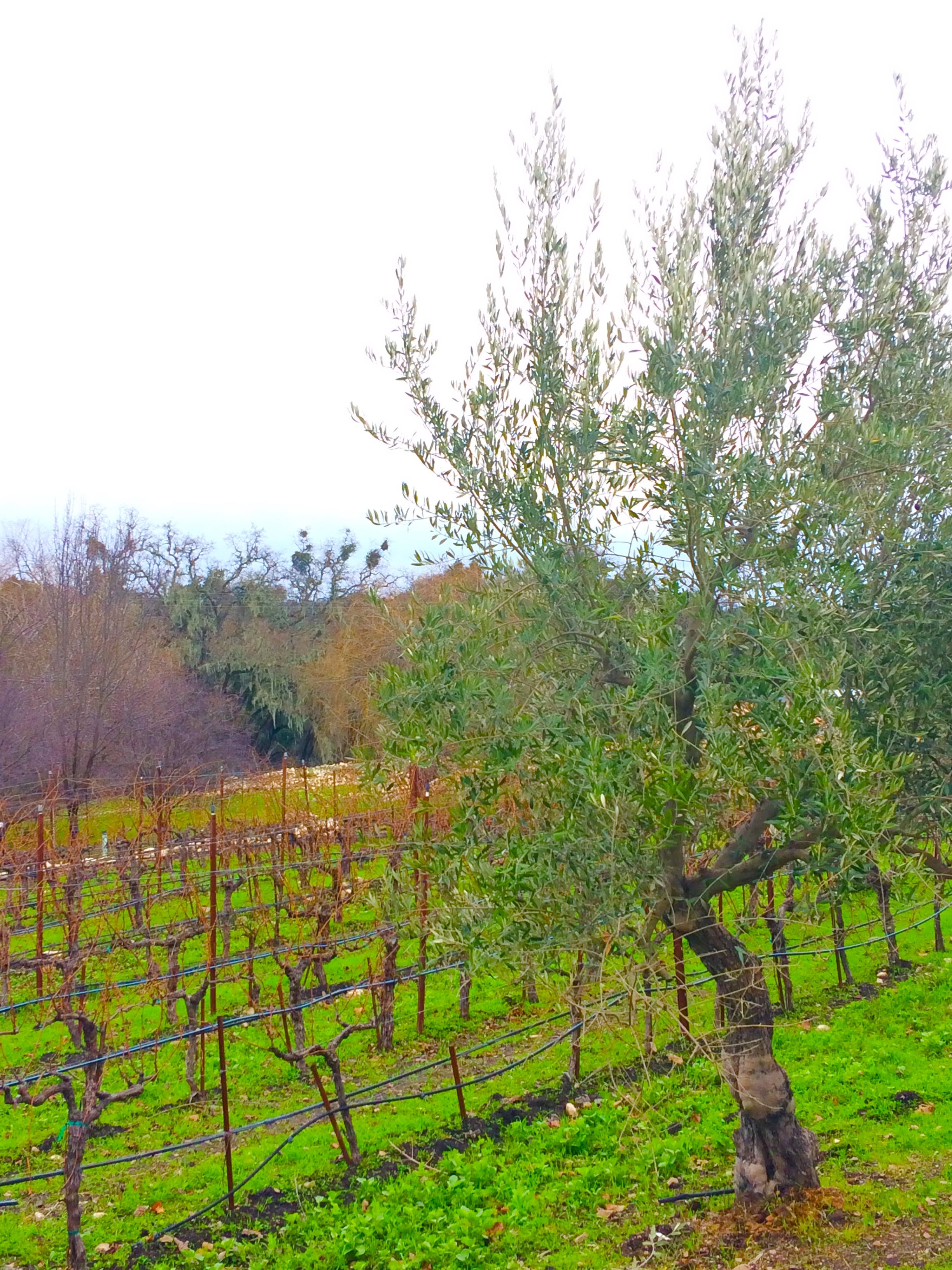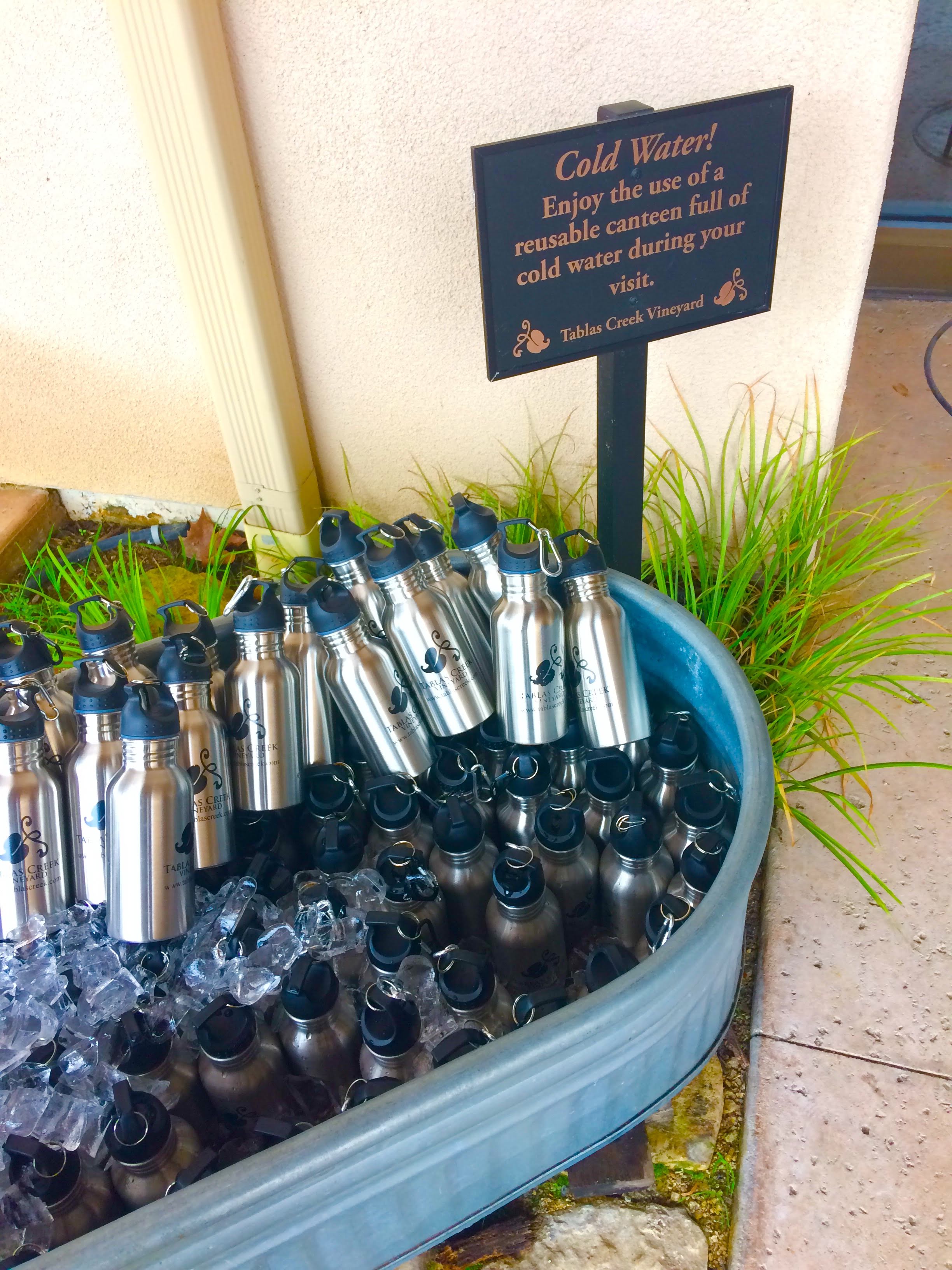 Grab a complimentary bottle of water to use while wandering the property and return it when done, what a great idea!
Take a walk on the beach in Morro Bay, California
Not only is Paso Robles full of wine tasting options but just a short 30 minute drive out to the coast and you arrive at one the of the most beautiful places in California to visit. Take Hwy 101 south out of Paso Robles and exit onto Hwy 41, leading straight to the seaside town of Morro Bay California, home to the massive formation known as Morro Rock. along the iconic Hwy 1 route of the California coast. Upon driving into this bay town you are greeted with a towering rock overlooking the beach nearby. To access Morro Rock take the Main St. exit, from Hwy 1.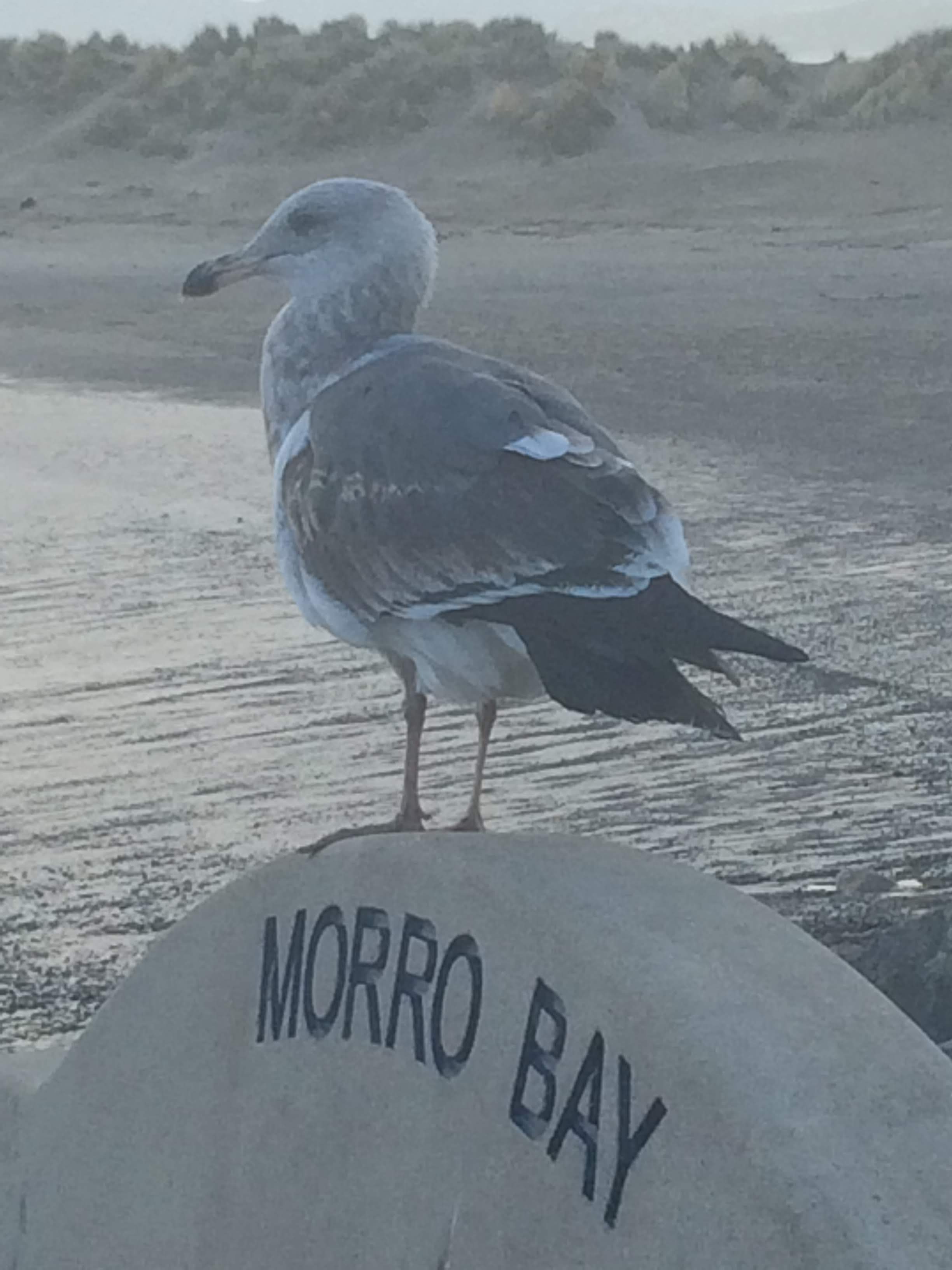 Park directly under Morro Rock, and you can enjoy the beach to the right or take a short walk to the left of the rock and follow the paved path to the end, for an unforgettable experience of a sunset view of waves crashing on the rocks!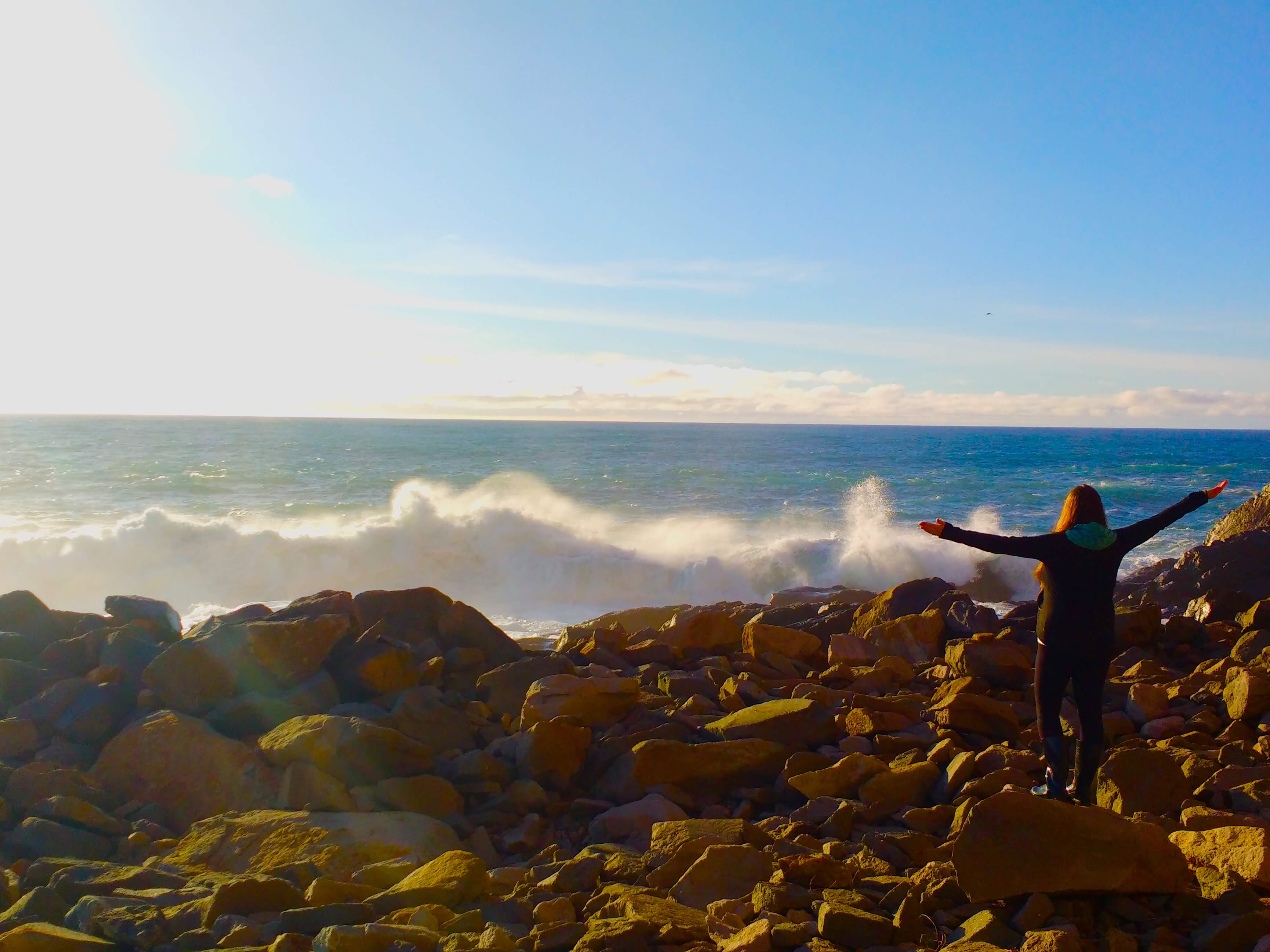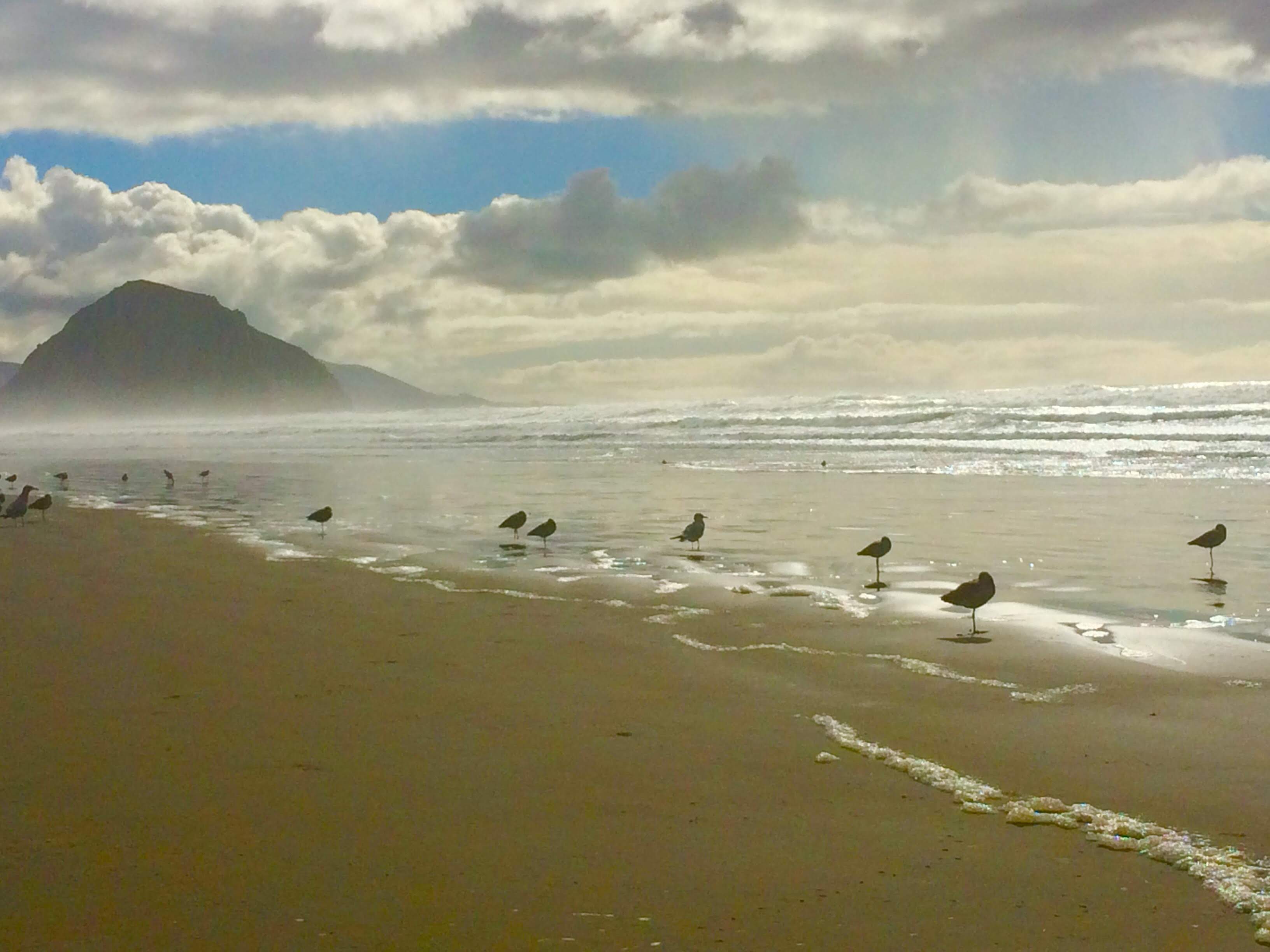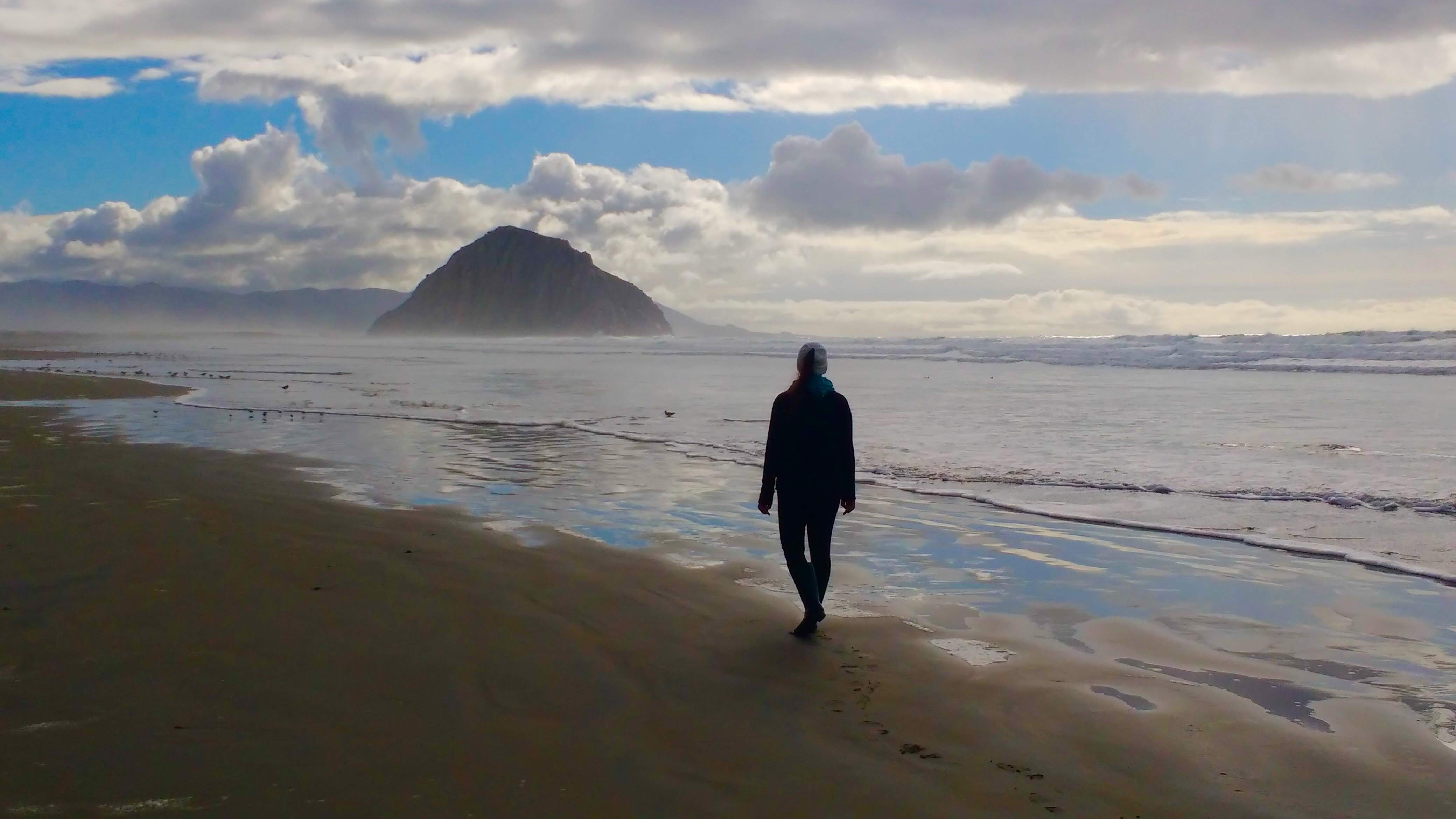 Discover a Wine Country inspired BBQ local hotspot
After the proverbial long walk on the beach, head back to Paso Robles to fill up on Jeffry's Wine Country BBQ, located right in the heart of Paso Robles historic downtown district.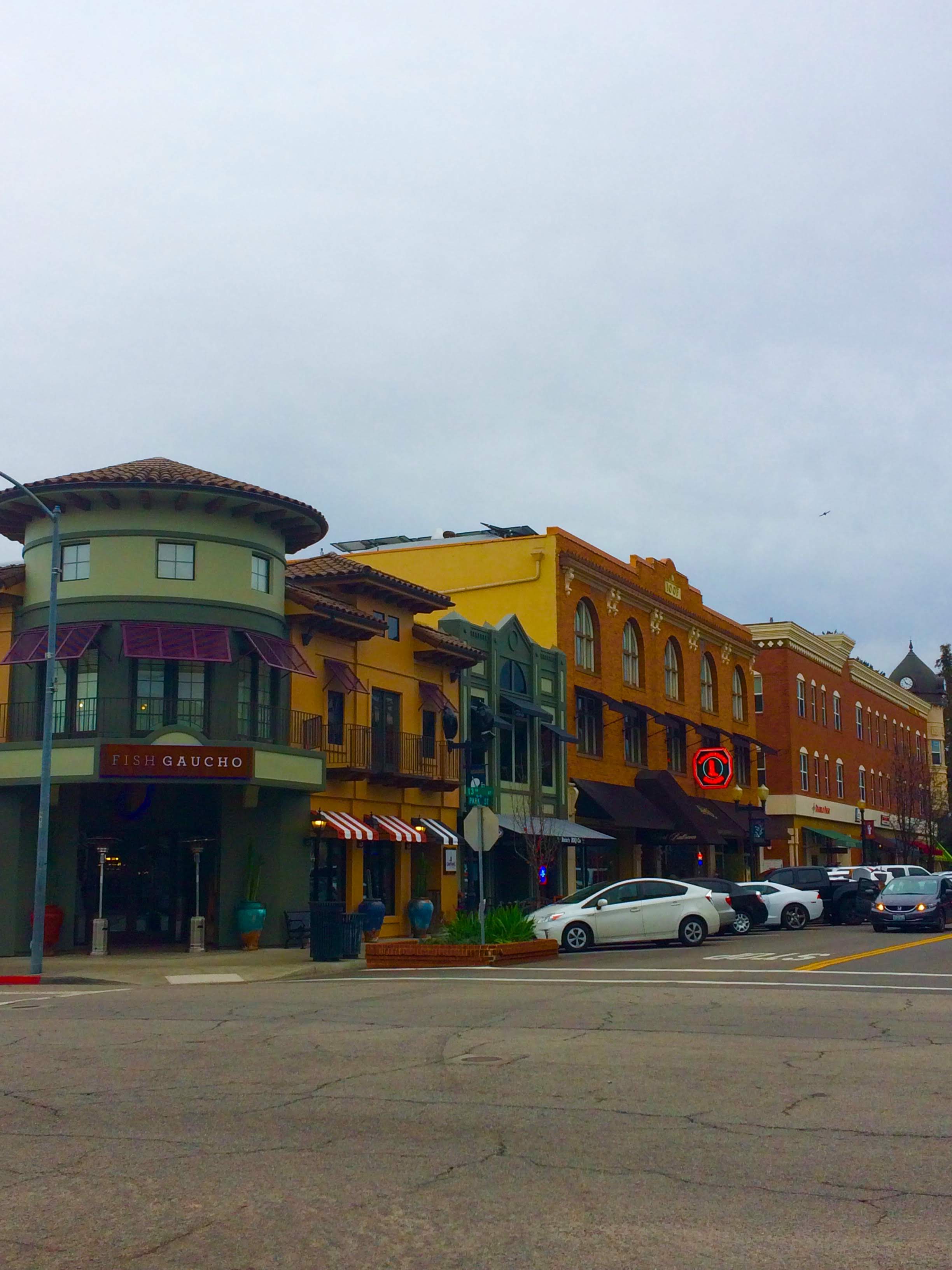 Located in the alley between Park and Pine St., Jeffry's is a locals favorite, complete with an outdoor patio area, that can be enjoyed all year round.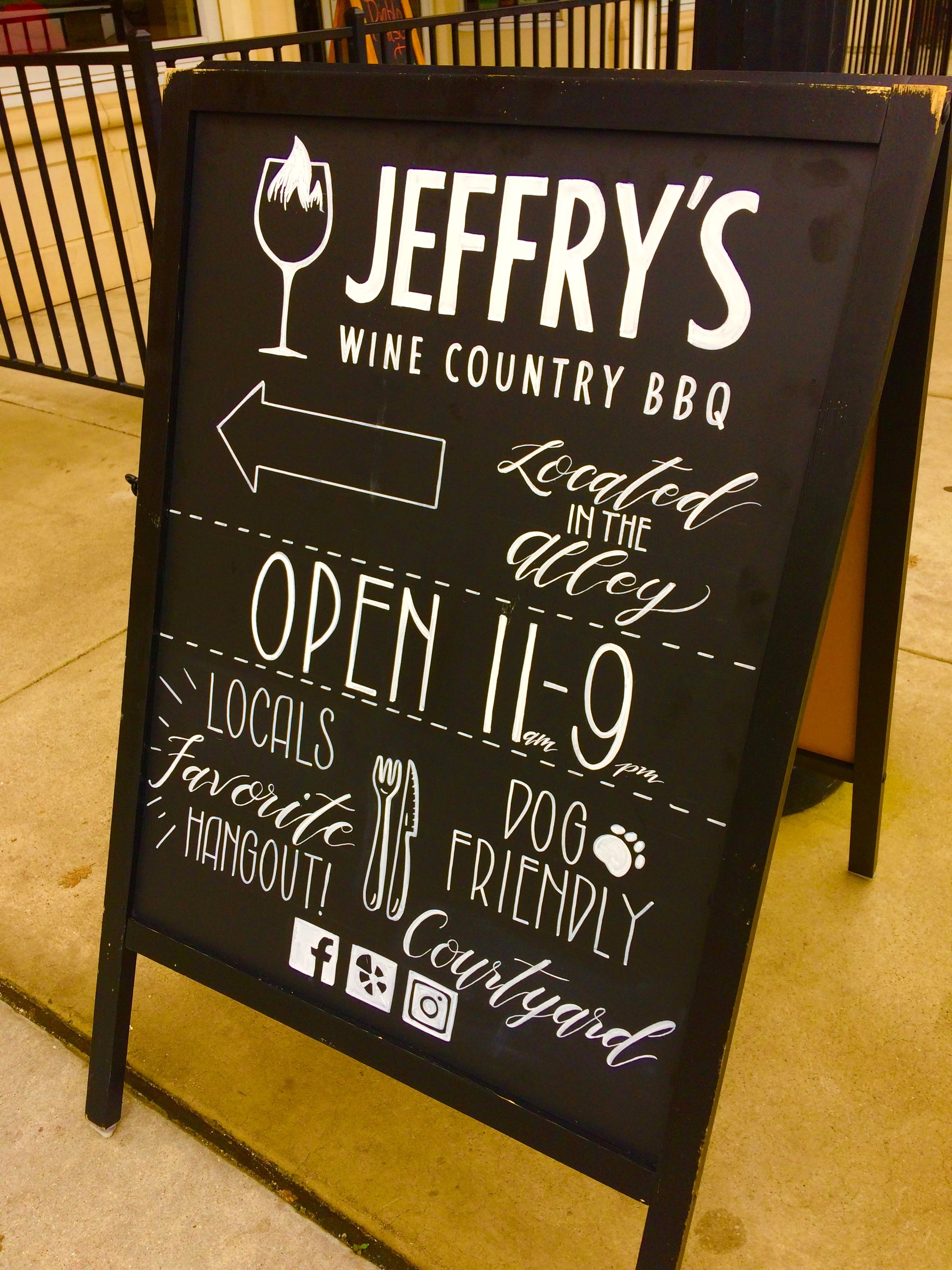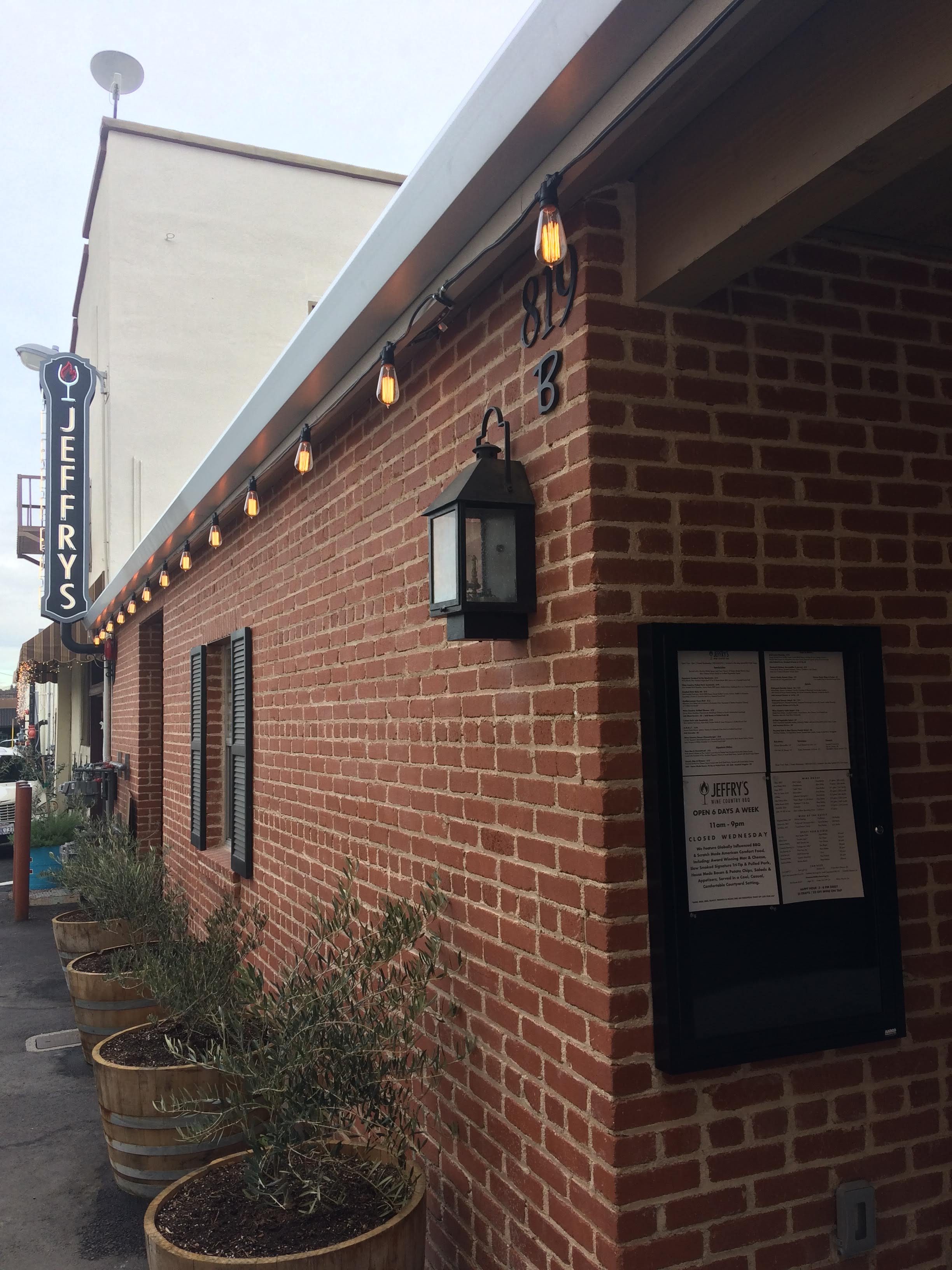 My favorite feature of this beautifully designed outdoor area, was not only heat lamps and a fire pit but your own cozy blanket to use during the winter months!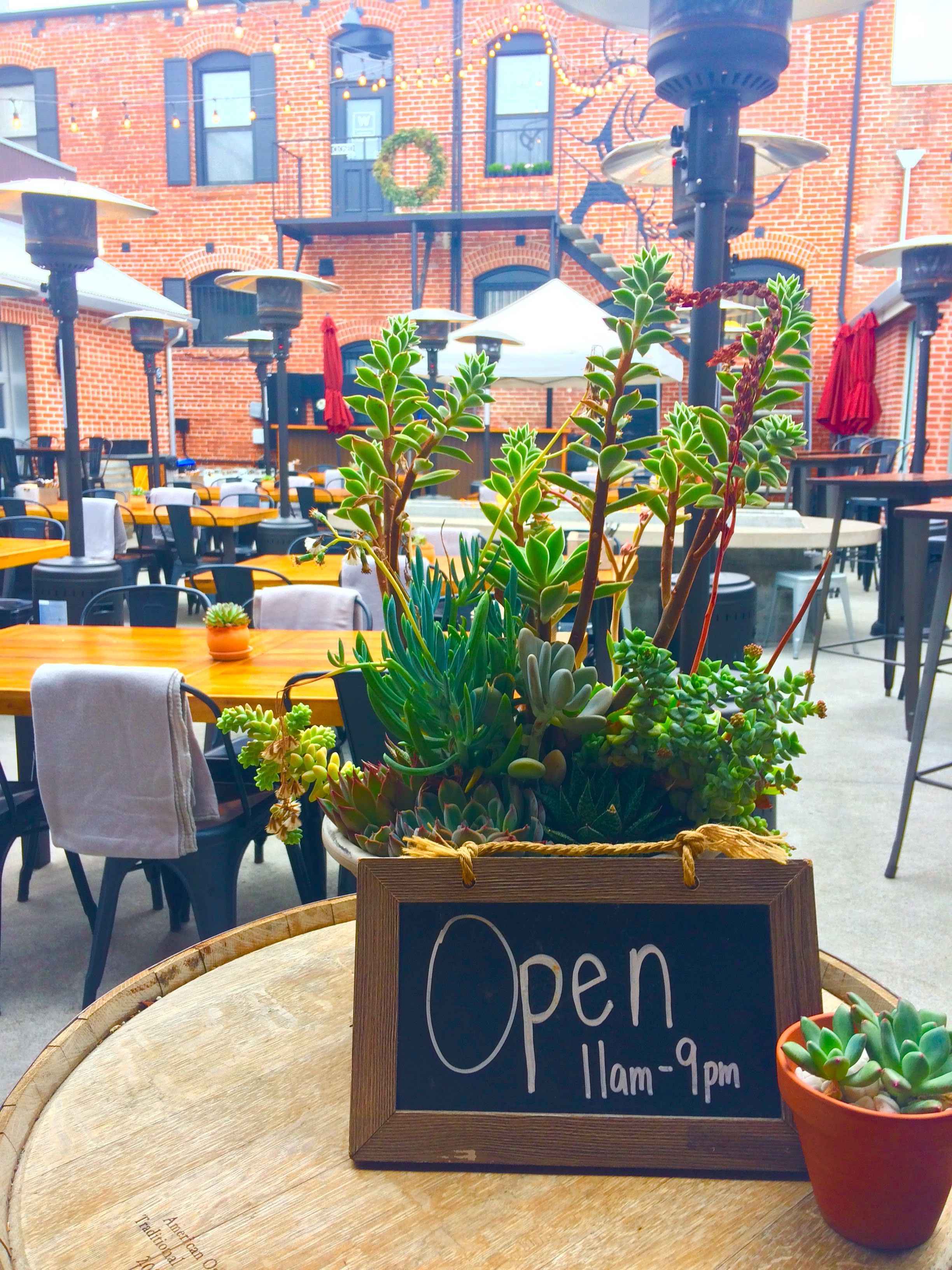 Jeffry's offers wines from the surrounding wineries as well as beer on tap, my go to favorite was the hard apple cider on tap.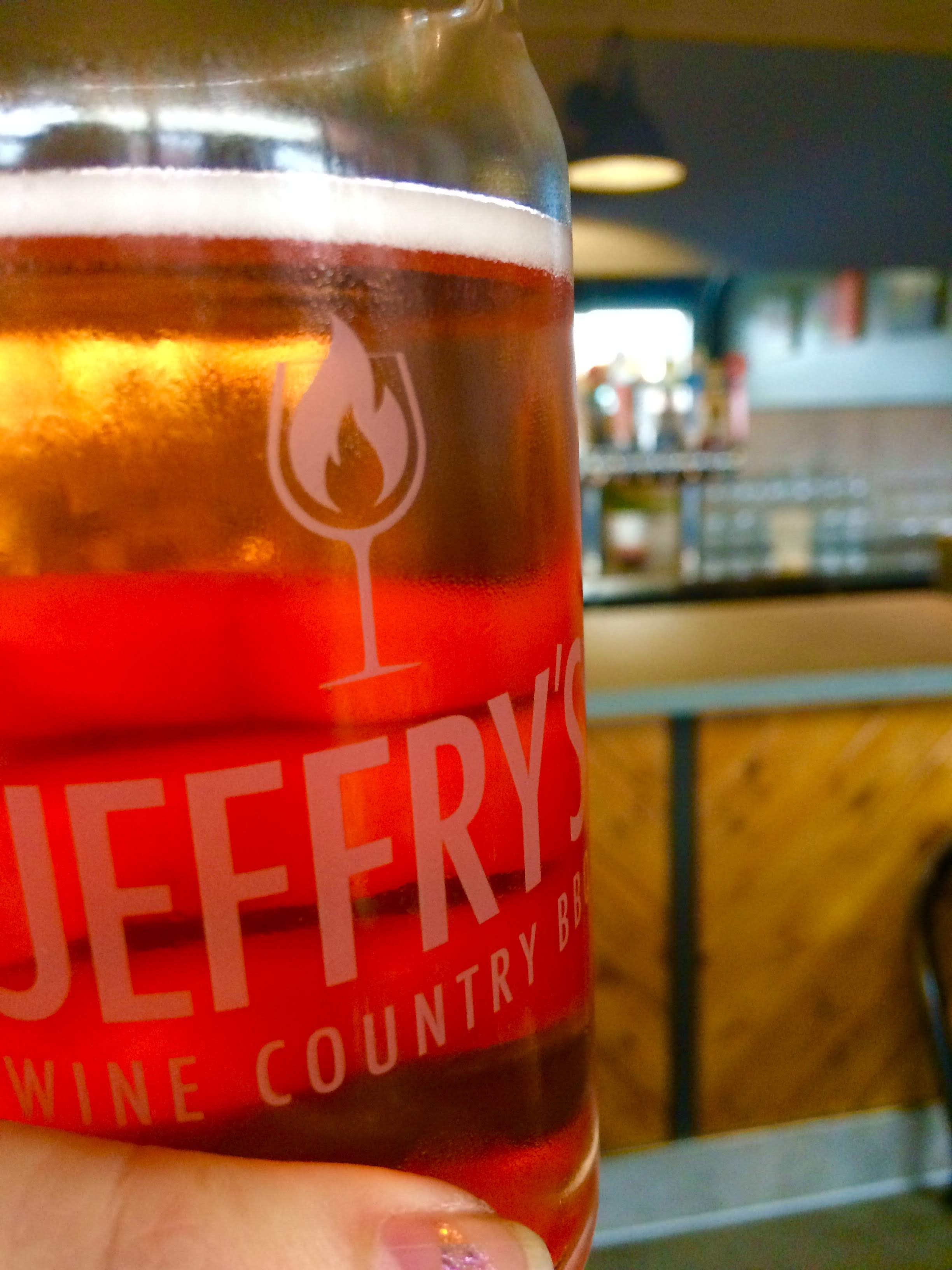 I went with the Brickyard Nachos: Corn Tortilla Chips, Cumin Black Beans, Cheddar & Jack Cheeses, Pickled Red Onions & Jalapenos, Cilantro, Lime Sour Cream, Roasted Tomato Salsa, and Avocado, you can add Smoked Chicken, Pulled Pork, or Tri-Tip all from the outside patio barbeque . You don't want to miss watching Jeffry working his magic on the patio. Luckily I was with a large group so I also got to sample the Paso Mac and CheeseSteak with Smoked Tri-Tip, Sautéed Peppers and Onions, the Cuban Pork Loin Sandwich and the Signature Smoked Tri-Tip Sandwich. I'm just going to have to recommend them all!
A Tiny House Getaway right in my childhood backyard
With so many beautiful places in California to visit it's hard to pick my favorite, but I am partial to the foothills of Northern California. My childhood was spent roaming the hills of this rural area of California now becoming known for it's up and coming wineries. So I was thrilled when I found a Tiny House getaway located in my childhood home of Somerset California, nestled right in wine country! The owners are a wonderful couple who met me at check in and were happy to share the history of their tiny house built by college students from Oakland California. Read all about my stay in the Tree Top Tiny House here.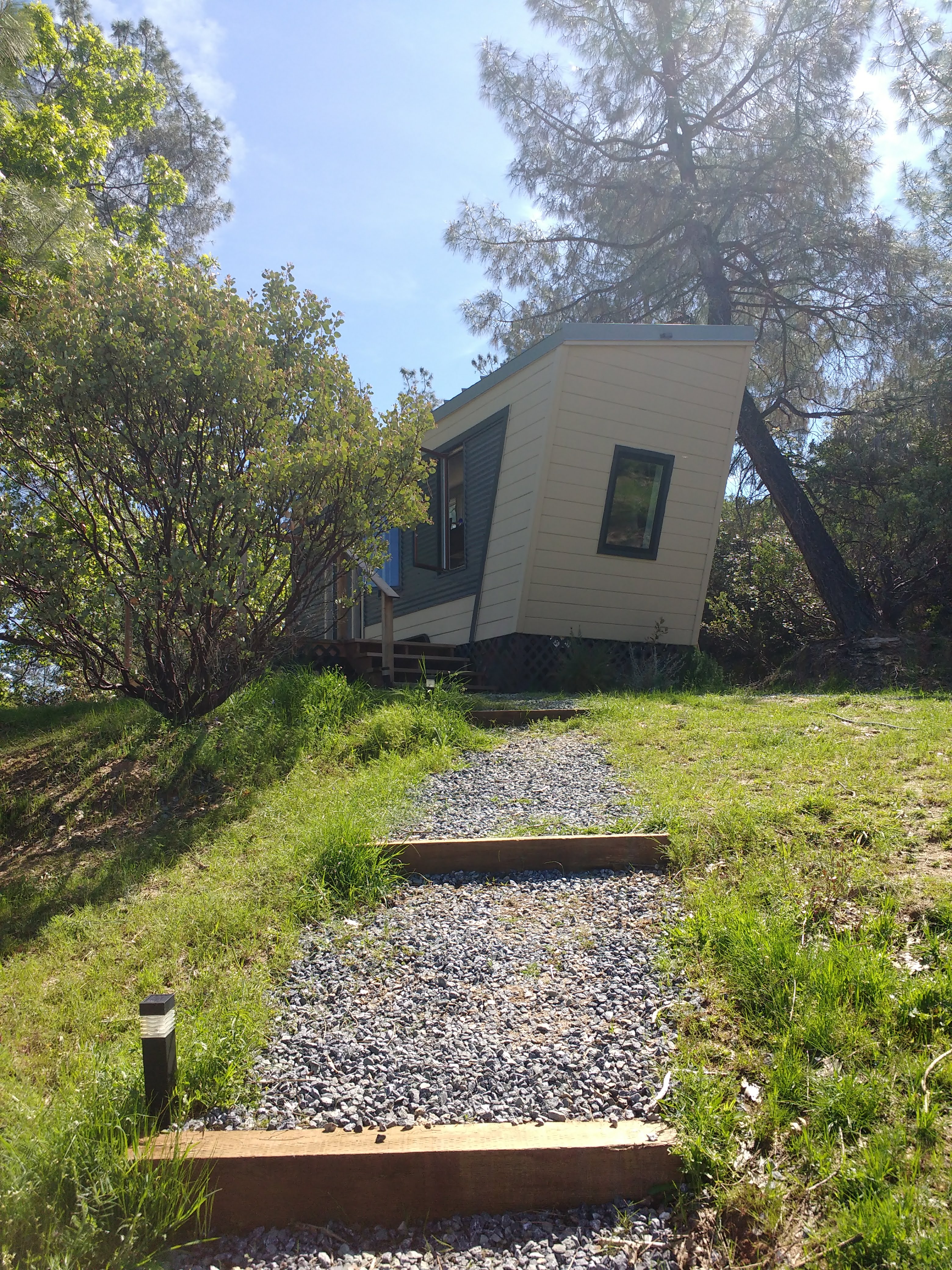 The owners of this beautiful tiny house getaway placed it at the top of the hill on their 30 acre property and have created a welcoming space with an amazing deck view perfect for morning coffee and all the wine you bring back from the surrounding wineries.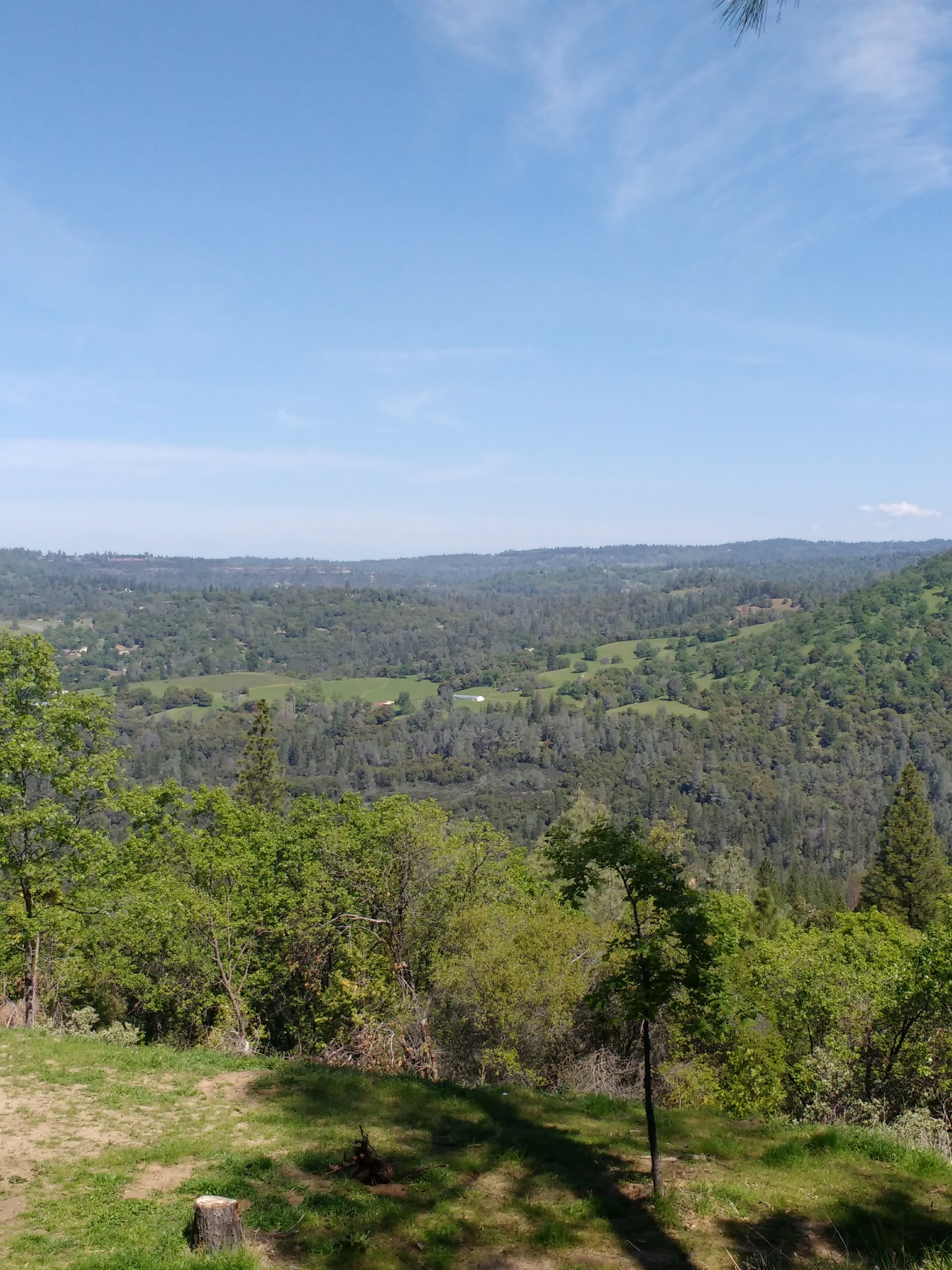 Clint didn't hesitate to recommend a local winery just a few miles up the hill from the tiny house. Saluti Cellars is owned by a retired couple who have created this amazing oasis in the heart of El Dorado County Wine Country. Randy and Tina have transformed this rural land into a winery complete with a charming tasting room, vistas overlooking a fountain pond, several outdoor wedding venues, a bed and breakfast, complete with a pool and spa. You just have to go there and experience if for yourself! I was so impressed by Tina and Randy's welcoming personalities and whimsical property that I signed up for my very first wine club and have enjoyed it ever since!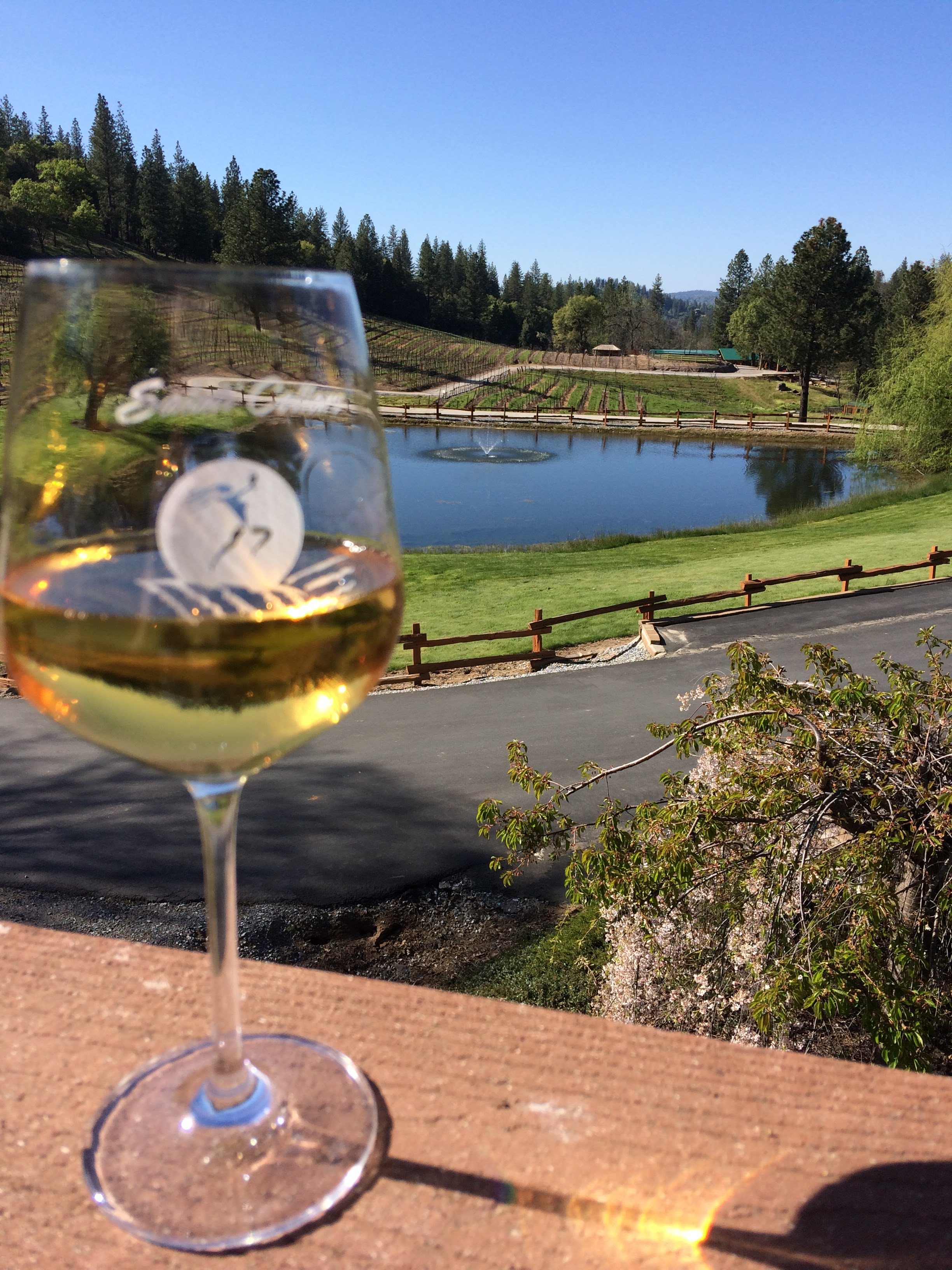 Right next to El Dorado County is Amador County offering venues for locals to enjoy live music and events throughout the year with it's own amazing wine country destinations. My top pick is Helwig Winery just a quick 15 minute drive from the Tree Top Tiny House down Mt. Aukum Road in what is known as the Shenandoah Valley. On your way to this picturesque winery you will pass right by my old elementary school, Pioneer School, lucky you! Yes, I'm a country girl at heart, and that's probably why I'm partial to calling this area one of the most beautiful places in California to visit. As a child I didn't quite understand how majestic the sunsets really are setting over the hills of this area until I was an adult and could truly enjoy it with a Sangria in hand!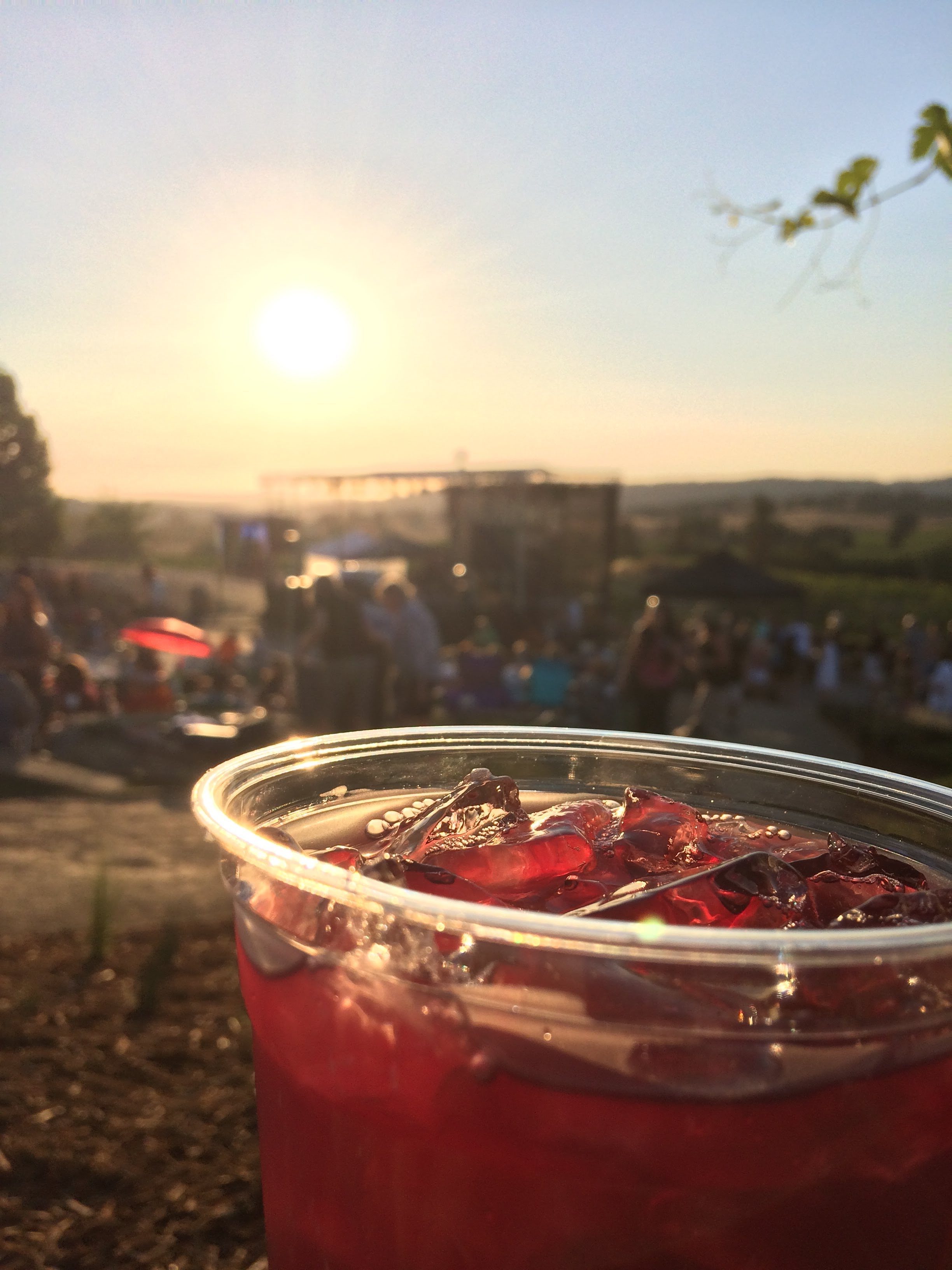 During the summer months Helwig Winery puts on amazing lineups with the best backdrop for a concert venue. Grab your lawn chair, find your favorite spot, order your favorite wine selection. and sit back while enjoying this breathtaking view as you move and groove the night the away…..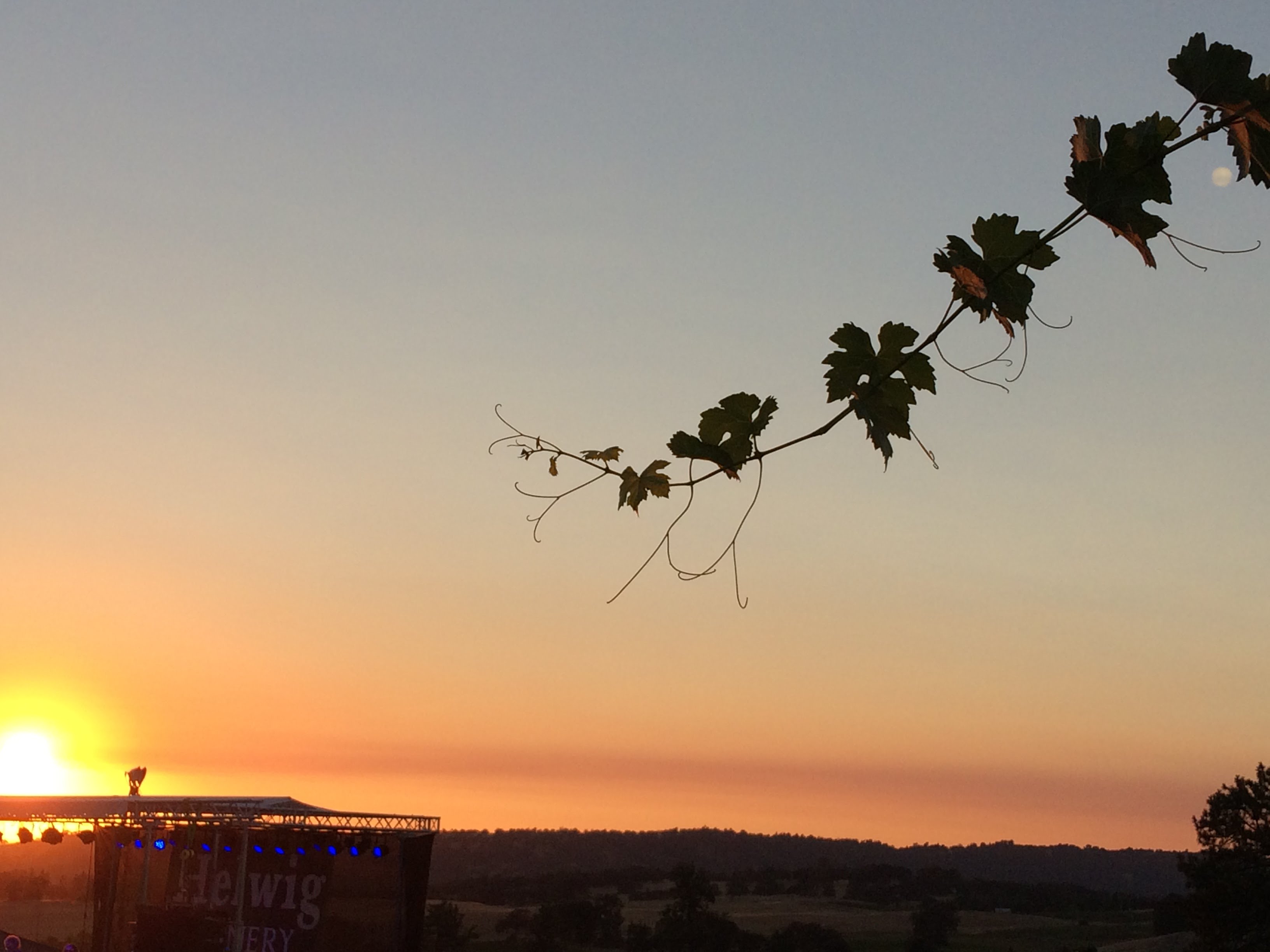 Helwig Winery is hosting a fundraiser February 16th and 23rd to continue to be of service to the fire victims of Paradise California, check out their website here.
Cielo Estates is located off 0f Hwy 50 in Shingle Springs, California offering summer concerts and beautiful grounds for weddings and events.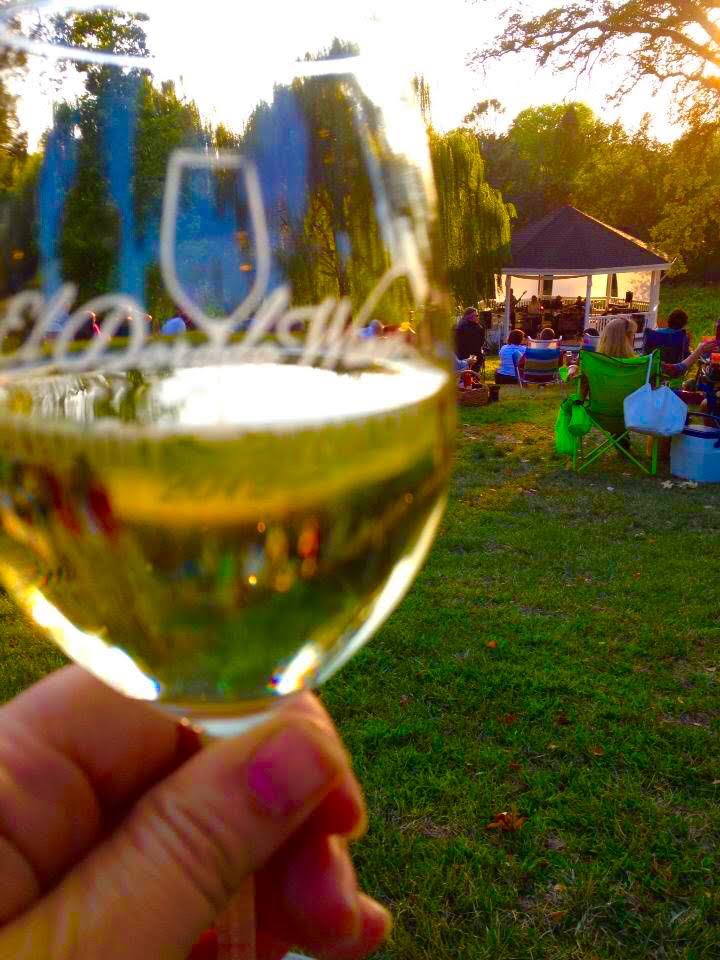 El Dorado County is a wine lovers destination and April is Passport Month April 17-19 2020 What a treat to live in one of the most beautiful places in California to visit.
Looking for Beautiful Places in California to visit? Pin it!