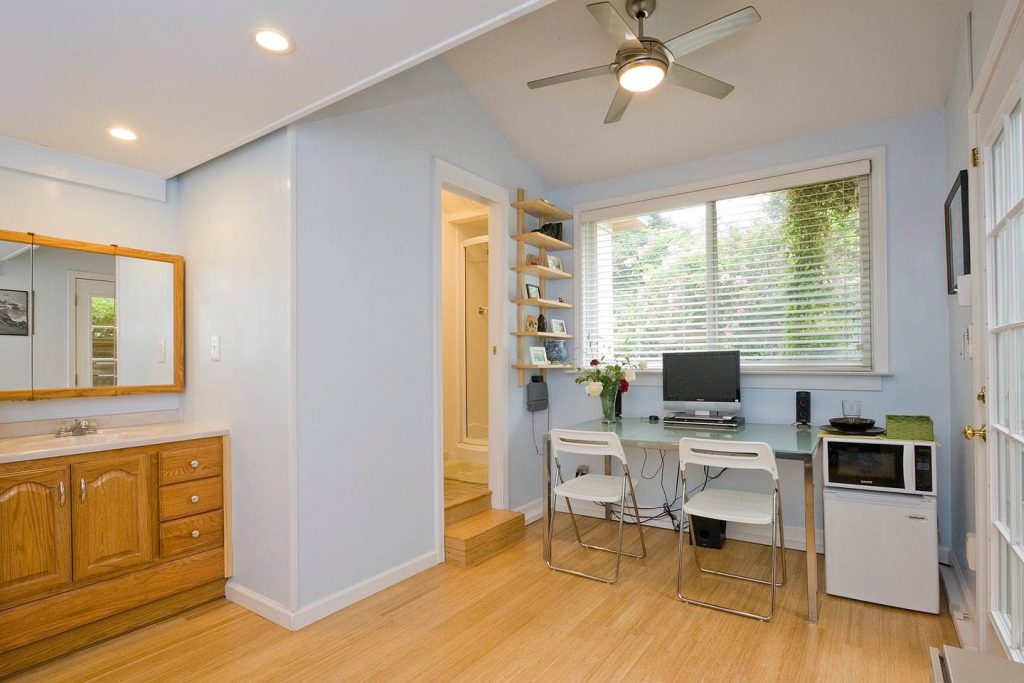 Ever wondered what it's like to travel using AirBnB? Are you hesitant to try it out? Well, you've come to the right place! Like you, I found myself questioning and feeling skeptical of this new way of traveling. The travel bug probably bit me during my many childhood trips to Chile to visit my family. Since then, I have experienced many wonderful travel destinations. I've stayed in beautiful hotels, B&B's, small hostels, tents — even a sail boat! But when I came across this new way of staying in a person's home, I was a bit hesitant to try it out at first. Back in 2013 I signed up for a 3-day Infant Massage Training through Liddle Kidz Foundation taught by Tina Allen in San Francisco.
I was already commuting from Sacramento Area out to the Bay Area during the weekdays. This training started Friday and ended Sunday. I definitely didn't want to drive back and forth after each day of training! Unfortunately, hotels in San Francisco are pricey. Even for two nights, I didn't want to spend additional money after already paying for the training. Somehow, I stumbled across AirBnB and searched within the San Francisco area. I wasn't sure, though, about staying in someone's extra bedroom. I'm an introvert by nature, so this exceeded my comfort level for multiple reasons. I can imagine quite a lot of people can relate to being skeptical about staying in someone's house: safety being the number one reason and not knowing this stranger at all.
How does this AirBnB travel thing work?
You may be wondering: why even trust something that is so different from what we are used to in the travel industry? AirBnB was created in 2008 by Joe Gebbia, Brian Chesky and Nathan Blecharczyk after falling behind on paying rent and needing a place to stay. AirBnB carefully screens hosts that want to use their site as an income avenue. Take a look at their Q & A section that I researched before I booked my first Airbnb. Reading through this definitely gave me the peace of mind I needed to give this a try. After my research I was really curious about what this kind of experience would be like, so I searched around and found a Sunny Studio near Sf/Wine Country in San Rafael, CA. Just outside of San Francisco, across the Golden Gate Bridge…
A lady named Melanie, a local real estate agent, had converted part of her garage into a lovely living space at the back of her home. The room had it's own private entrance at the side of the house and she put the key in a lockbox on the door and sent me the code after my reservation was confirmed. I arrived at her driveway, parked on the street, followed her very detailed instructions on how to access the side entry door, and let myself in without having to personally check in with her.
It had the basics, just like staying in a reasonably priced hotel room. A microwave, small refrigerator, a set of dishes, towels, the usual basic toiletries.
Full bathroom, a small desk and chair, a futon couch, a closet, and a ladder that led up to a sleeping loft.
AirBnB is the way to travel for me!
The whole three days I stayed there, I never met her or crossed paths. It was very quiet, and I never heard any disruptive noise from the main house. I was pleasantly surprised on how easy and comfortable I felt the whole time. At first I felt a little awkward to be walking up to a complete strangers house and letting myself in without ever meeting them. On the other hand, it was a great feeling knowing that for a lot of people offering their spaces for rent, brings in some extra income. After my first AirBnB experience, I felt like I was "at home." I've had other great experiences as well. Some hosts I never met during my entire stay. Other hosts met me the first day. They checked me in, helped me get acquainted and then completely left me to my privacy afterwards. After this great first experience, I was feeling great about booking my next trip to Punta Cana! Stay tuned…. Are you ready? Enjoy $40 dollars off your first AirBnB stay.