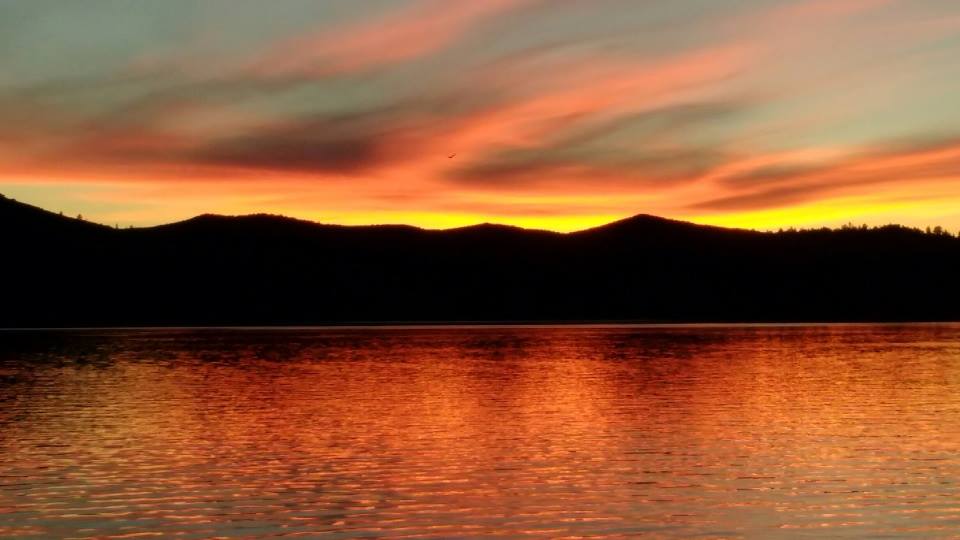 For my birthday in 2016 I wanted to go discover somewhere new in California.
I chose Clearlake, this small little community near a gorgeous lake, is located up above the Napa wine country, and on the way to Santa Rosa along Hwy 20. https://www.youtube.com/watch?v=CxMBX_SsE5M I had to insert the above video to showcase the beauty of Lake County, but also to share my love of ColdPlay"s "Paradise" and you can't go wrong with Louis Armstrong's "It's a Wonderful World" Indeed we are blessed with the paradise that surrounds us and it is a wonderful world, if we take the time to slow down and take it all in! I found a Beautiful Lakefront Apartment located right on the water!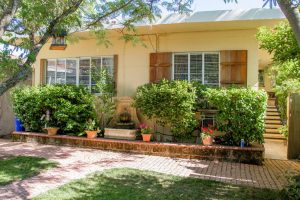 We had yet another wonderful experience, starting with the great instructions we received on how to let ourselves in with a lockbox. We actually never met the hosts and communicated through texts for check-in and check-out.
The Clearlake Oasis
Julia and Gianni, an older couple, remodeled the bottom portion of their lakeside home into a complete living space. It had more than enough for us: a bedroom, small fully stocked kitchen, a pool table, games, two futons and a full bathroom.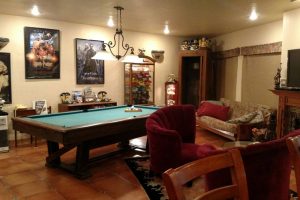 They put special treats for us to discover, like Port and Chocolates on the fireplace mantel, and homemade breakfast bread in the kitchen, fruit, yogurt, cheeses and orange juice in the small refrigerator.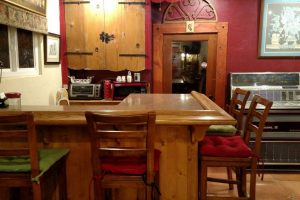 We had a arrived at night in the dark. However, when we woke up in the morning and opened up the curtains, the amazing sunrise over the tranquil lake greeted us. We saw dark, blue-green waters lapping gently against the outer walls of our room, complete with ducks floating by….
Clearlake AirBnB's Best Feature
This AirBnb's back deck with direct access to the lake easily won Best Feature Award. The outdoor deck included a magnificent great eating area with a BBQ, a huge jacuzzi, a seating area with a fire pit, and lots of lake toys for kids and adults.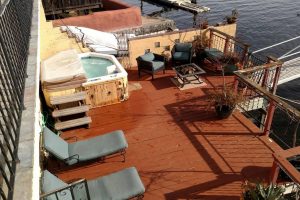 We saw tons of wildlife swimming and flying by: white cranes, a huge blue heron, and an adorable otter swam right up to the dock.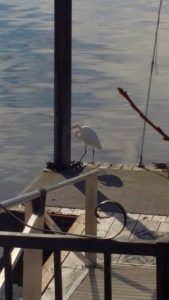 While enjoying the deck, the most breathtaking sunsets gave us spectacular treats.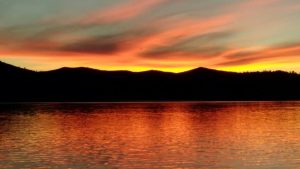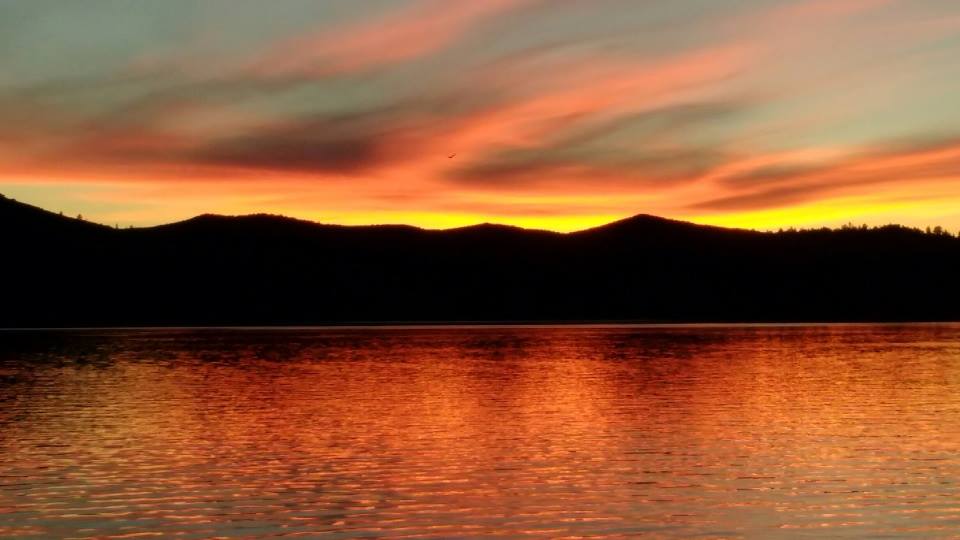 Clearlake: A Great Choice for Outstanding Sightseeing
We spent most of our time at the Clearlake AirBnB. Still, we enjoyed a drive around the whole lake to take in the sights…
…and we discovered a gorgeous local winery called Brassfield. The scenic drive brings to you to amazing estate grounds….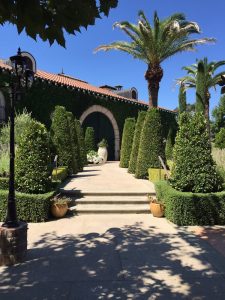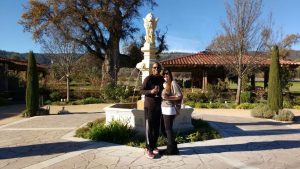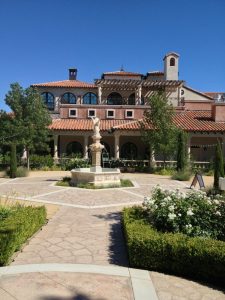 Clearlake offers many options for local wineries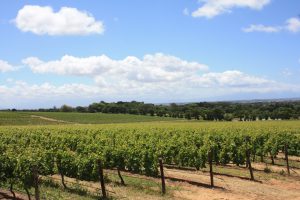 Here is a informative video that the Lake County Chamber of Commerce put together to highlight the best of what the surrounding region has to offer….