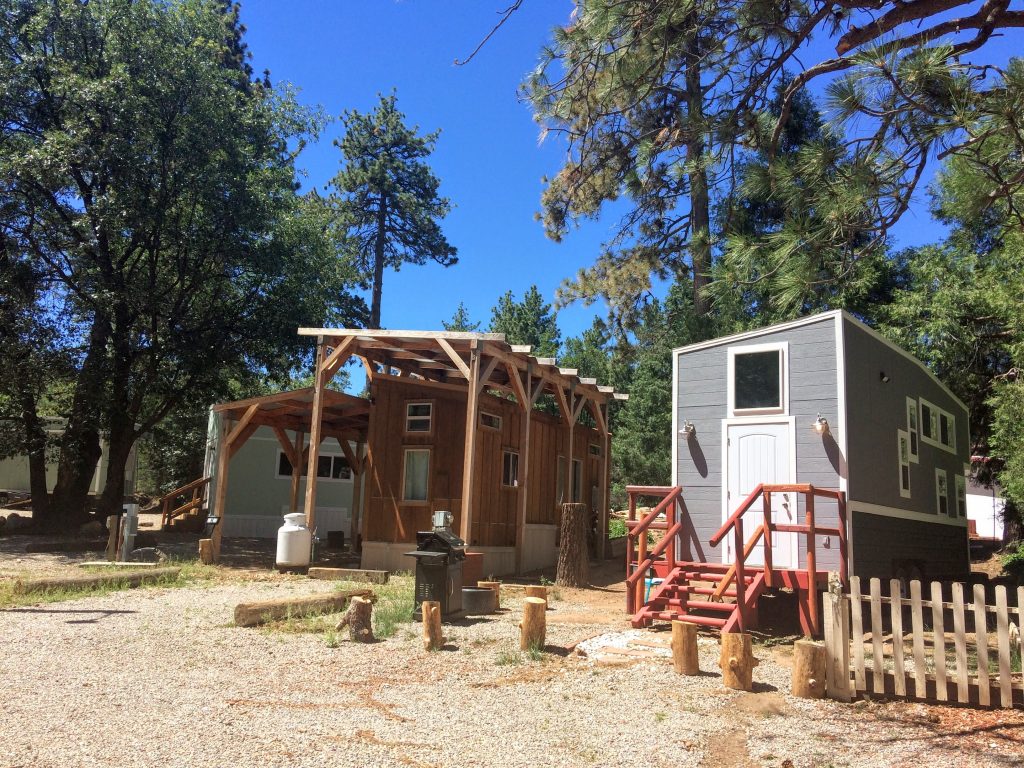 One of the top questions that many people express when contemplating going tiny is, "Where do I park a Tiny House? With the zoning laws changing at a local level across the country, day by day, living tiny is becoming a reality for more and more people. Tiny House Block is a new up and coming Tiny House Community with the goal of helping people achieve their own "Right Sized American Dream." ~Jon Block/Founder Tiny House Block Nestled in the serene pine tree covered hills of Mt. Laguna, California, just an hour drive outside of the bustling city of San Diego, this community is built on the motto of "We believe that life should be a balance of freedom and sustainability. We strive to express this new version of the "American Dream" by providing a new experience built around tiny living and outdoor adventure. Our mission is to provide high-end accommodations that highlight the possibilities of living in a Tiny House. Come and enjoy a night (or longer) in our beautiful setting, enjoy the outdoors and a respite from urban sprawl." Tiny House Block is an endeavor started by brother/sister duo Melissa and Jon Block, thus the creation of Tiny House Block!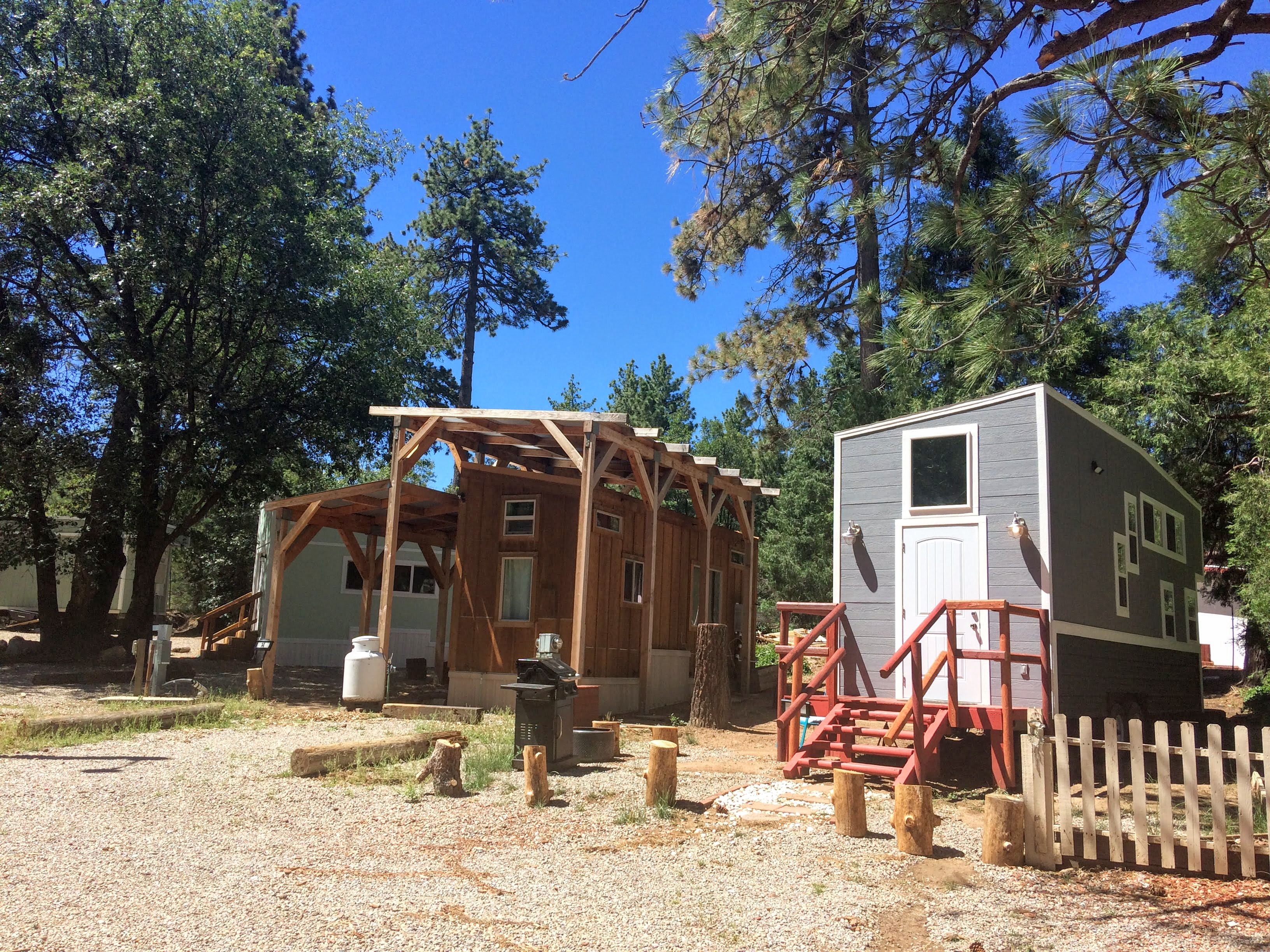 I had the pleasure of coming down to this beautiful part of southern California and immersing myself in a whole other part of San Diego County most of us are not familiar with. When we think of San Diego, most of us have visions of sun, sand and the beaches of the California coast, but when you head out on Hwy 8 east towards the outskirts of San Diego, the landscape quickly changes from beaches, to desert like hills.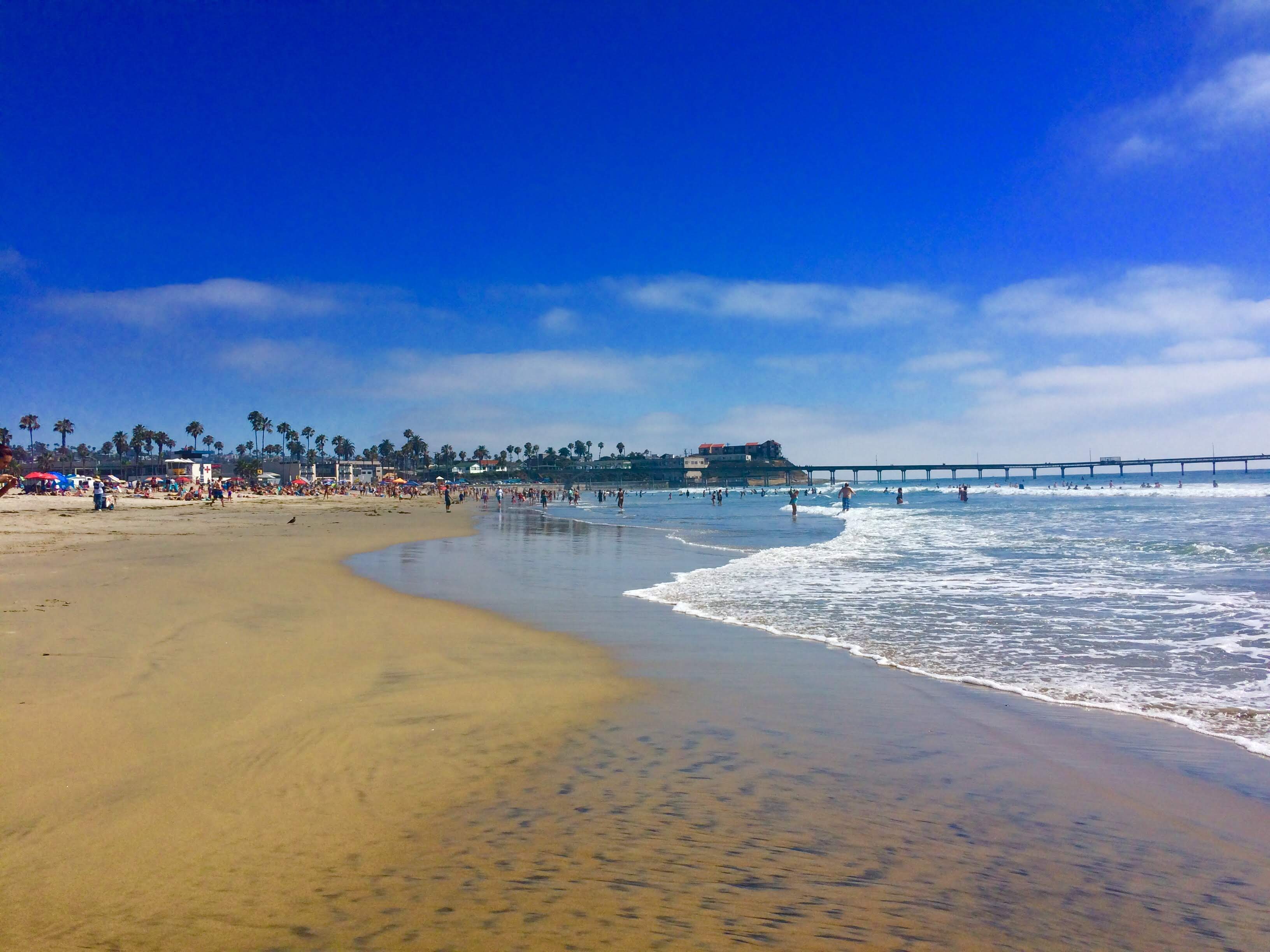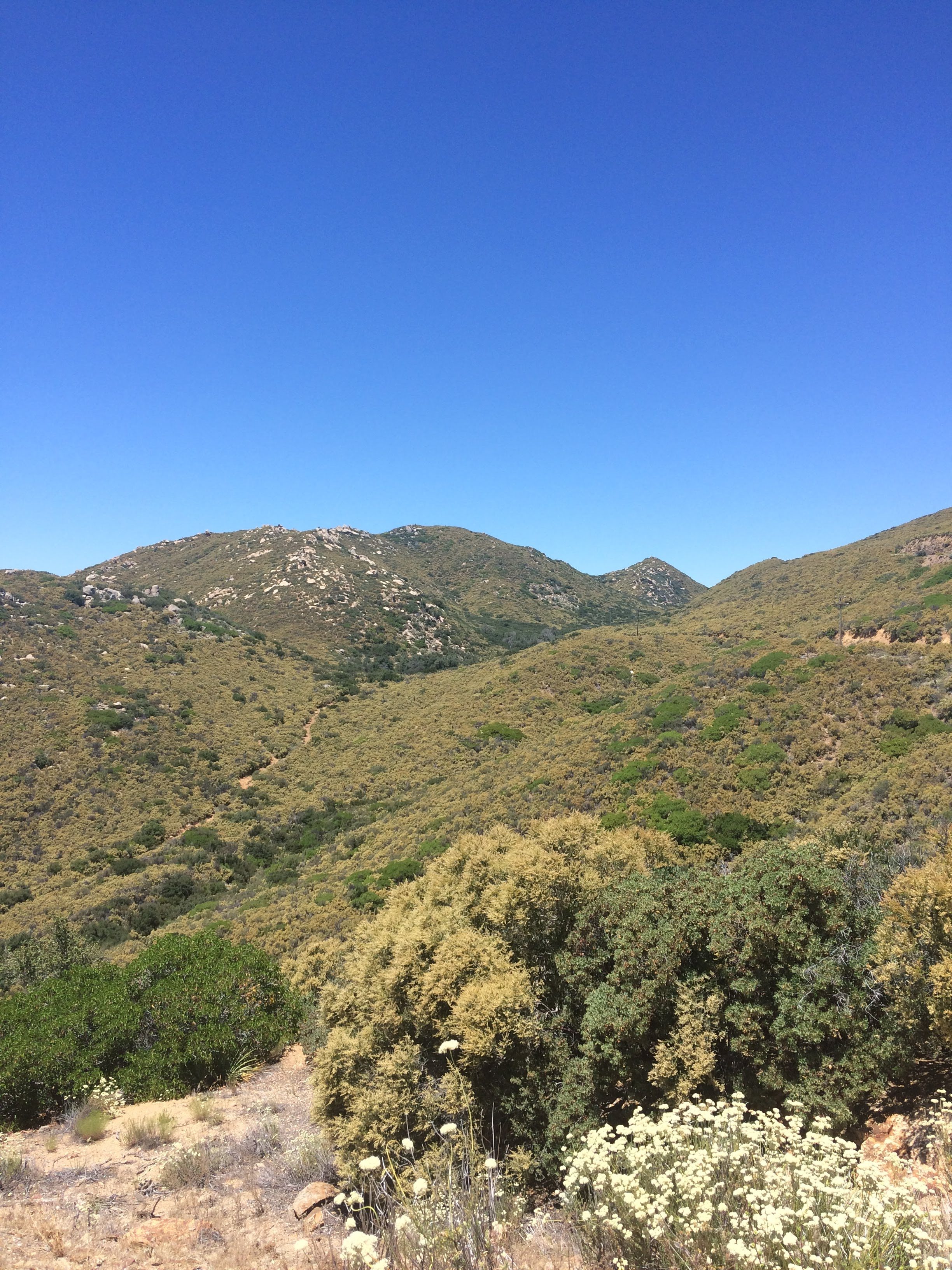 As you travel up Sunrise Highway off of Hwy 8 into the hills of Mt Laguna, you are treated to the smells of pine trees and green rolling hill vistas on the way up to Tiny House Block.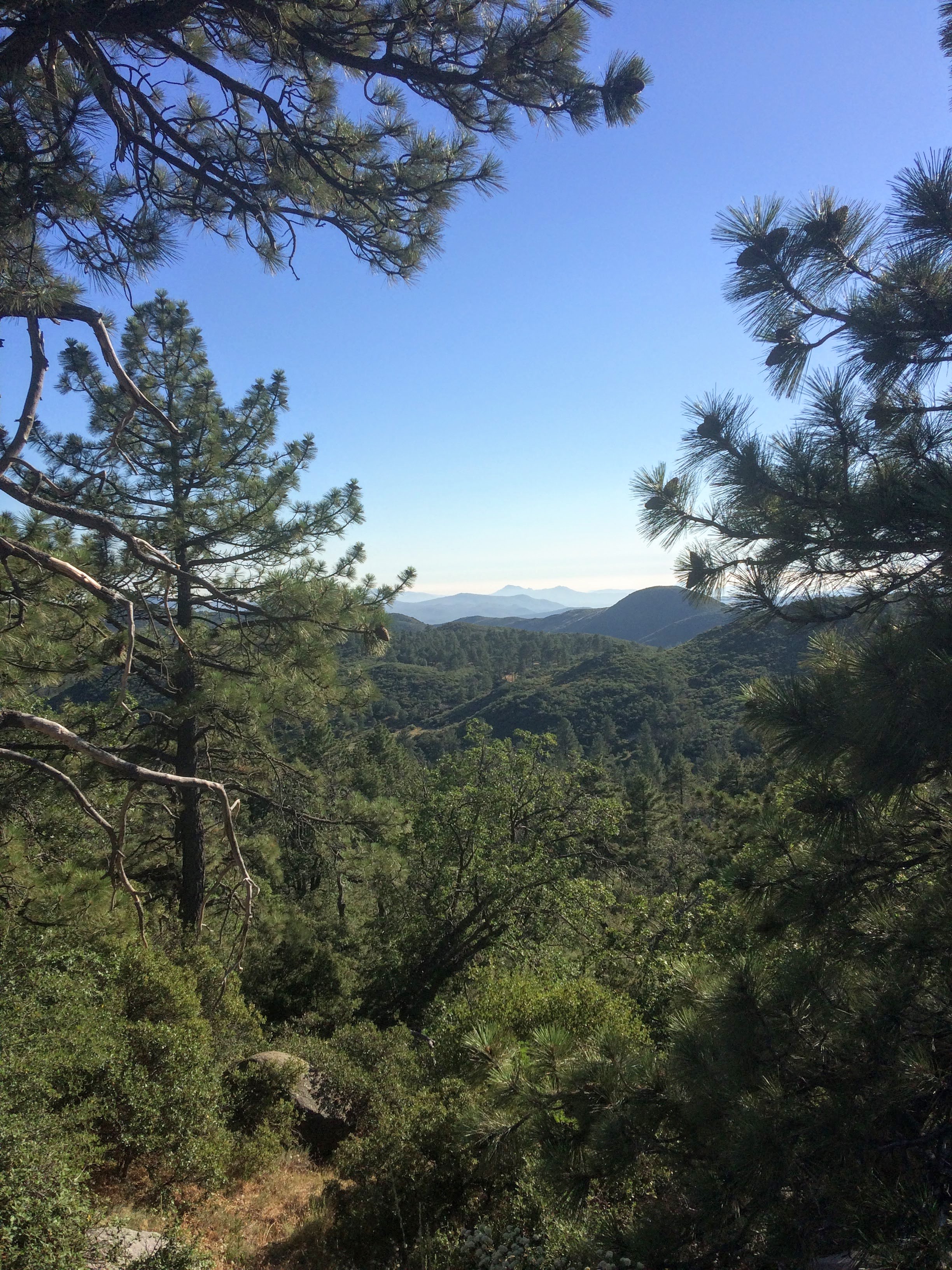 Located right off Sunrise Hwy, Tiny House Block is easy to find, and as you drive into this little community you are greeted by Tiny Houses all in a row…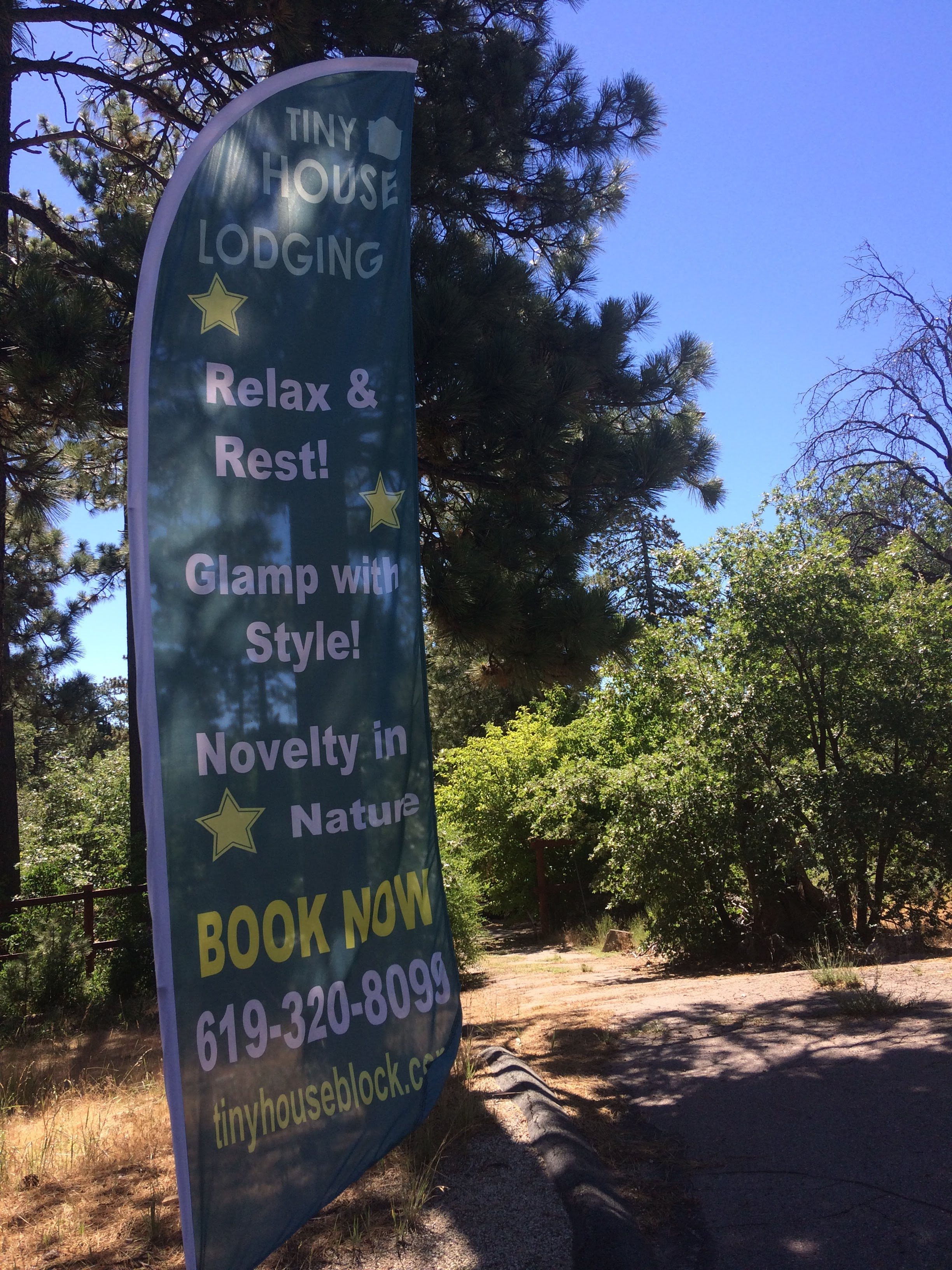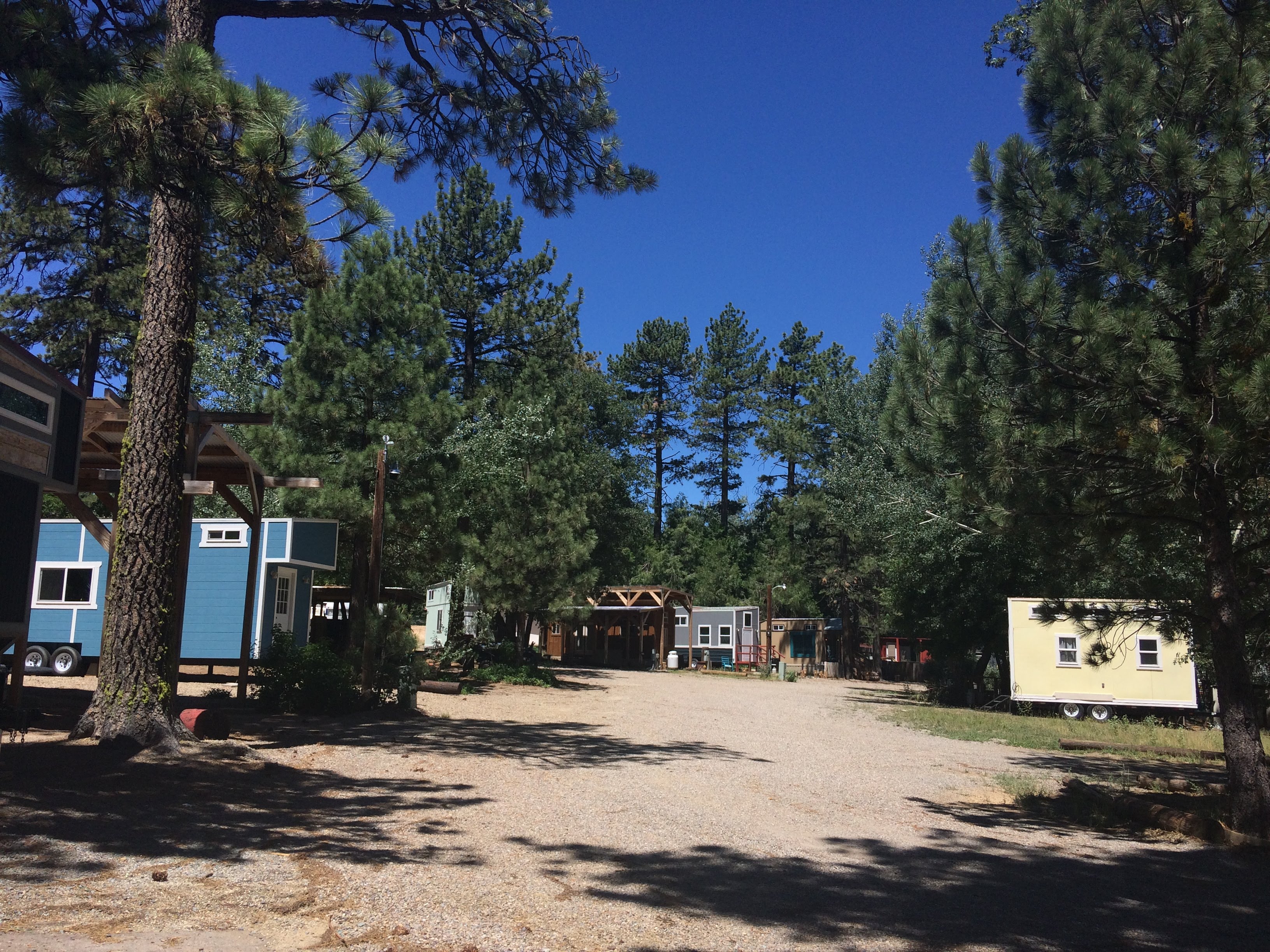 The community is slowly building with new long term residents calling this home.
Long term parking spots provide: septic, water, and 30 amp electrical service. Currently $750/month per space, which includes septic, water, and trash. Electric is sub-metered and invoiced monthly. Wifi service available for purchase. Coin-op laundry on site. But the goal of Tiny House Block isn't just to park your Tiny Home, hook up the utilities and stay secluded, the hope is this will be a place for neighbors to gather and create a new lifestyle experience of connecting on a deeper more meaningful level. Tiny House Block offers community building activities focused on bringing people together in common areas such as their outdoor fire pit area, offering bonfire nights on Saturdays, open to permanent residents, as well as people checking out the nightly rentals.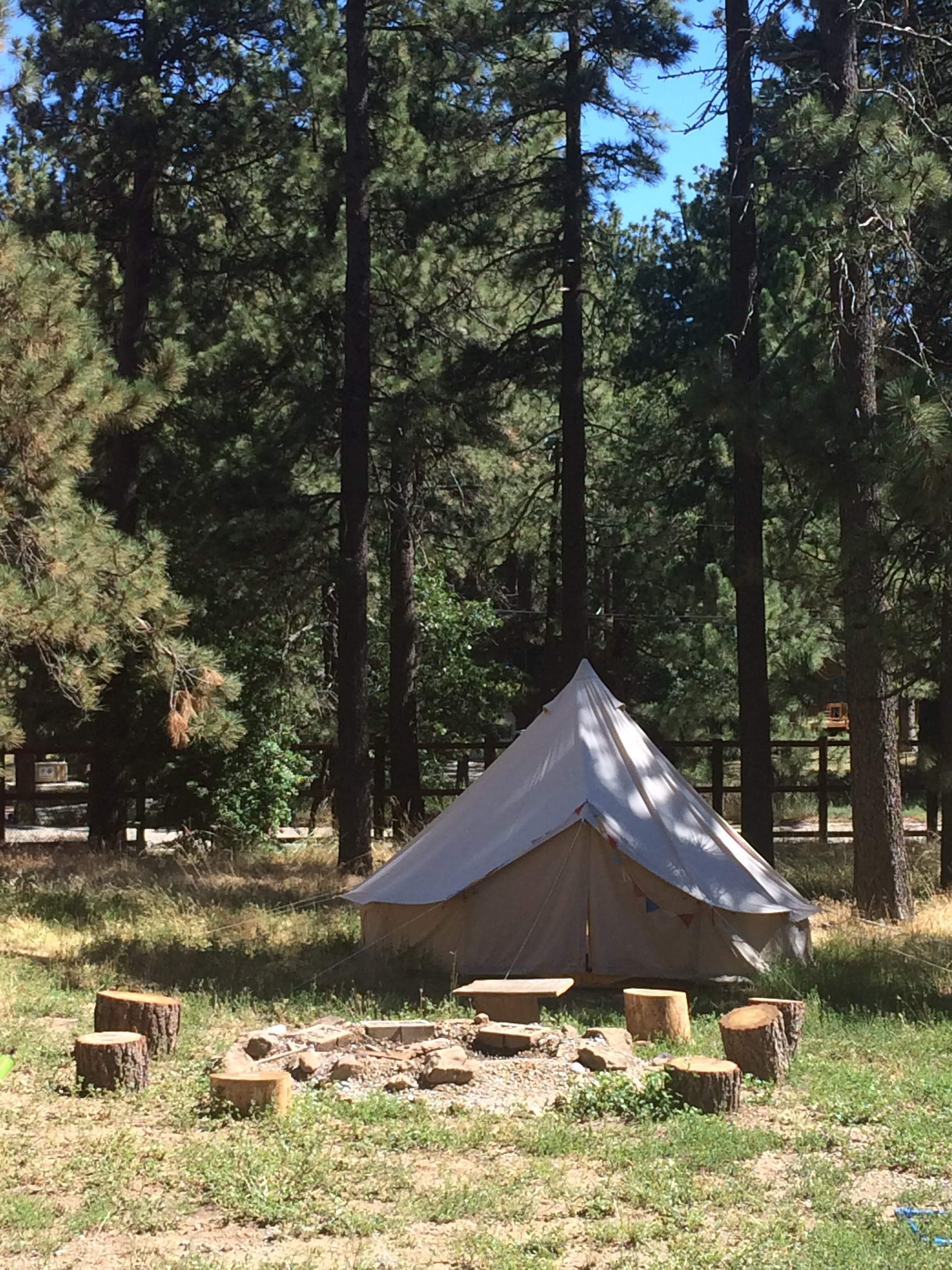 With the vison of building a community around genuineness, acceptance, and being able to connect with nature, Tiny House Block is a place to come relax and reflect with it's very own transition labyrinth…..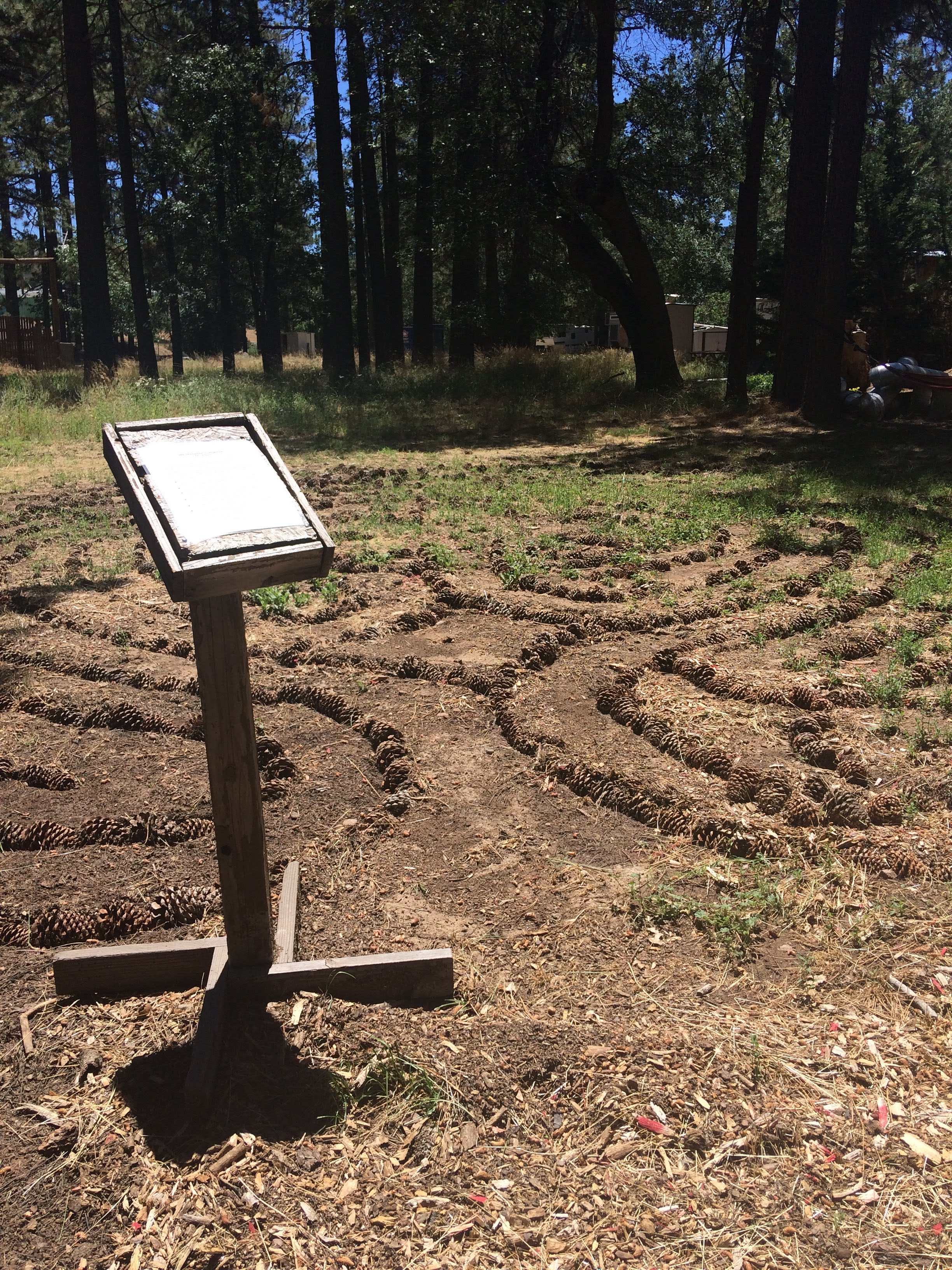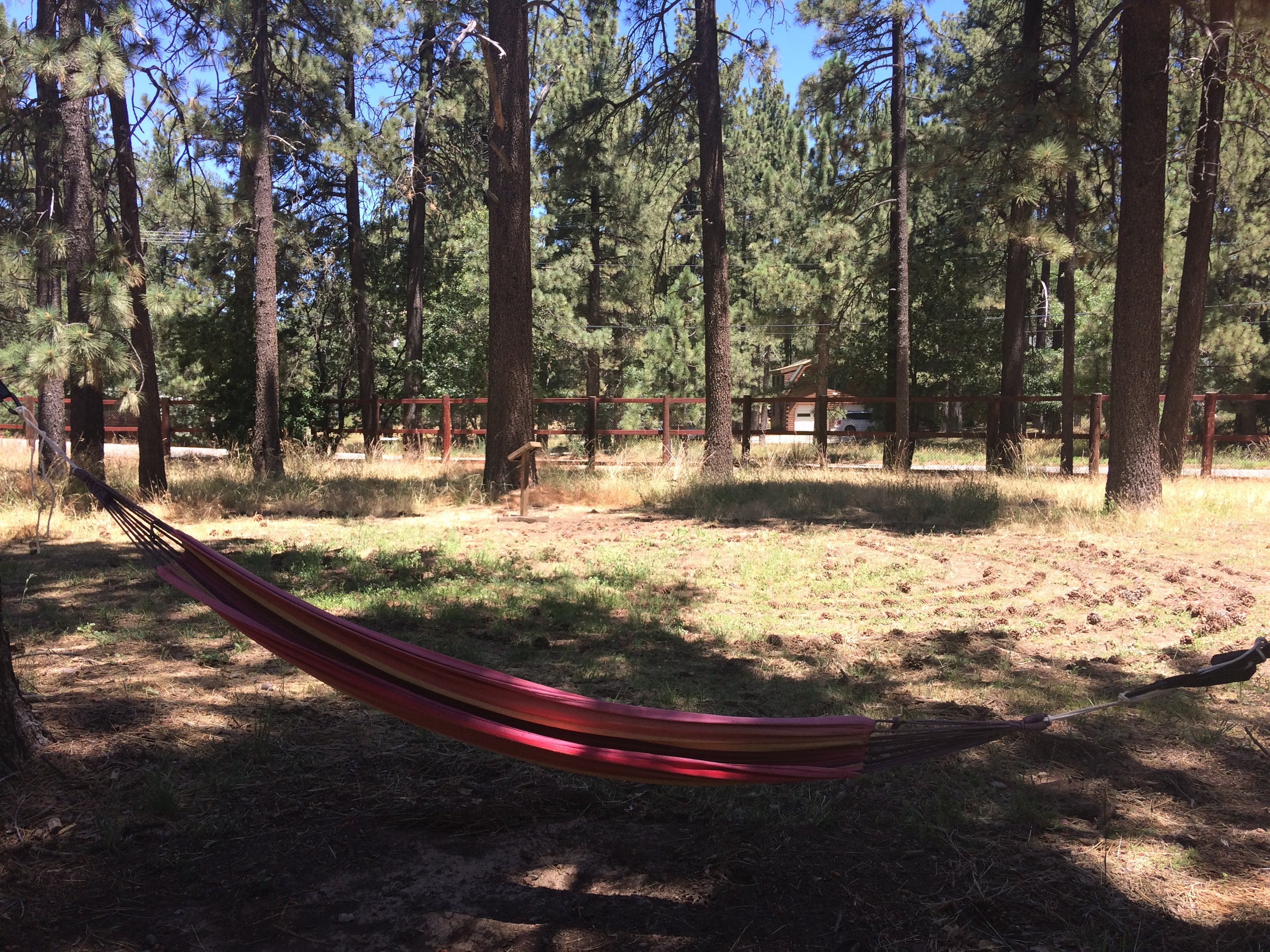 If you've been contemplating what tiny living might by like then Tiny House Block is the perfect place to "test drive" those questions. At the moment there are 10 Tiny Houses available for nightly stays. Each with their own unique name and themed interiors. I stayed in the Farmhouse, making you feel like you are in your own Tiny House Farm, complete with all the country decorations!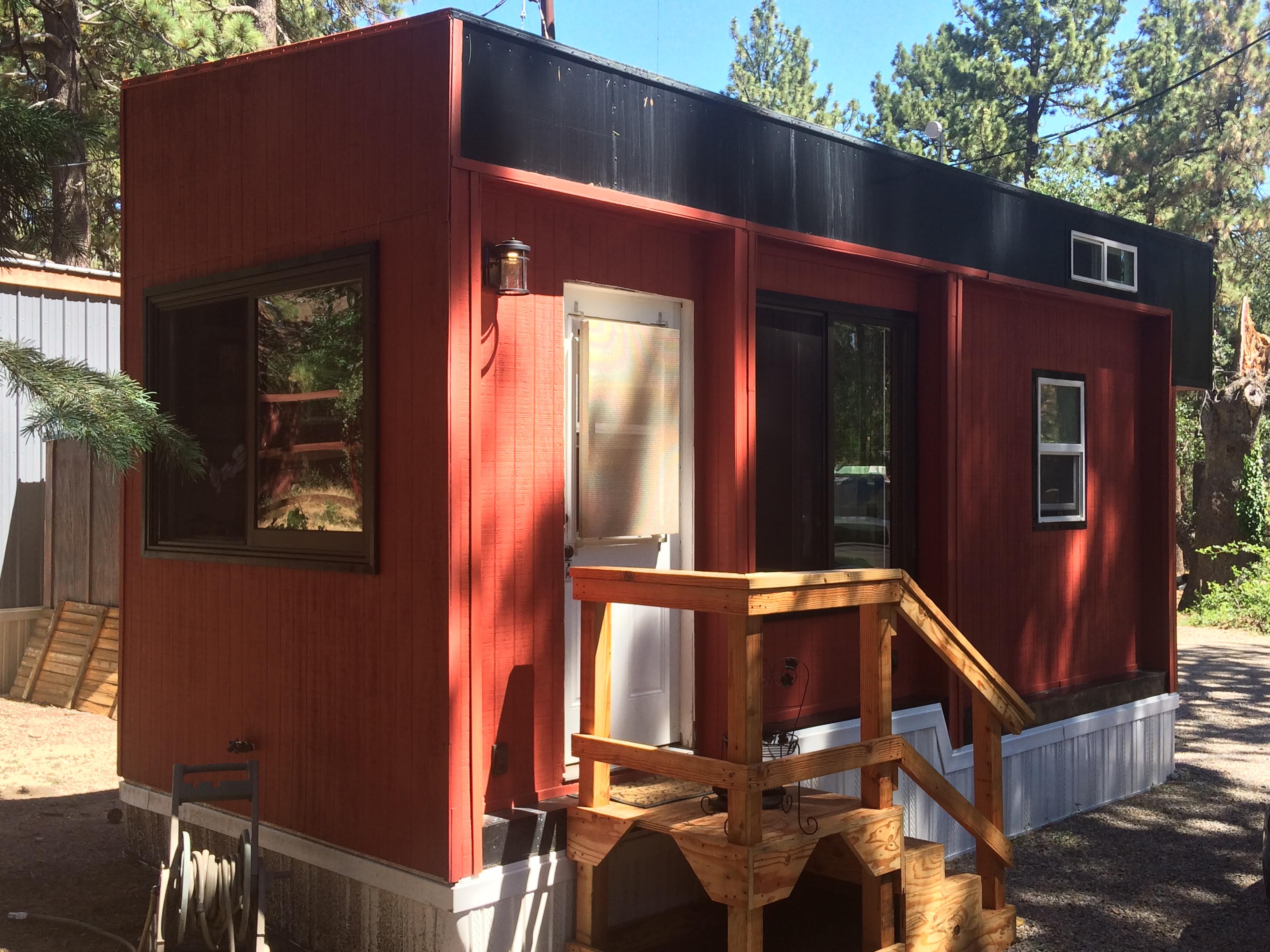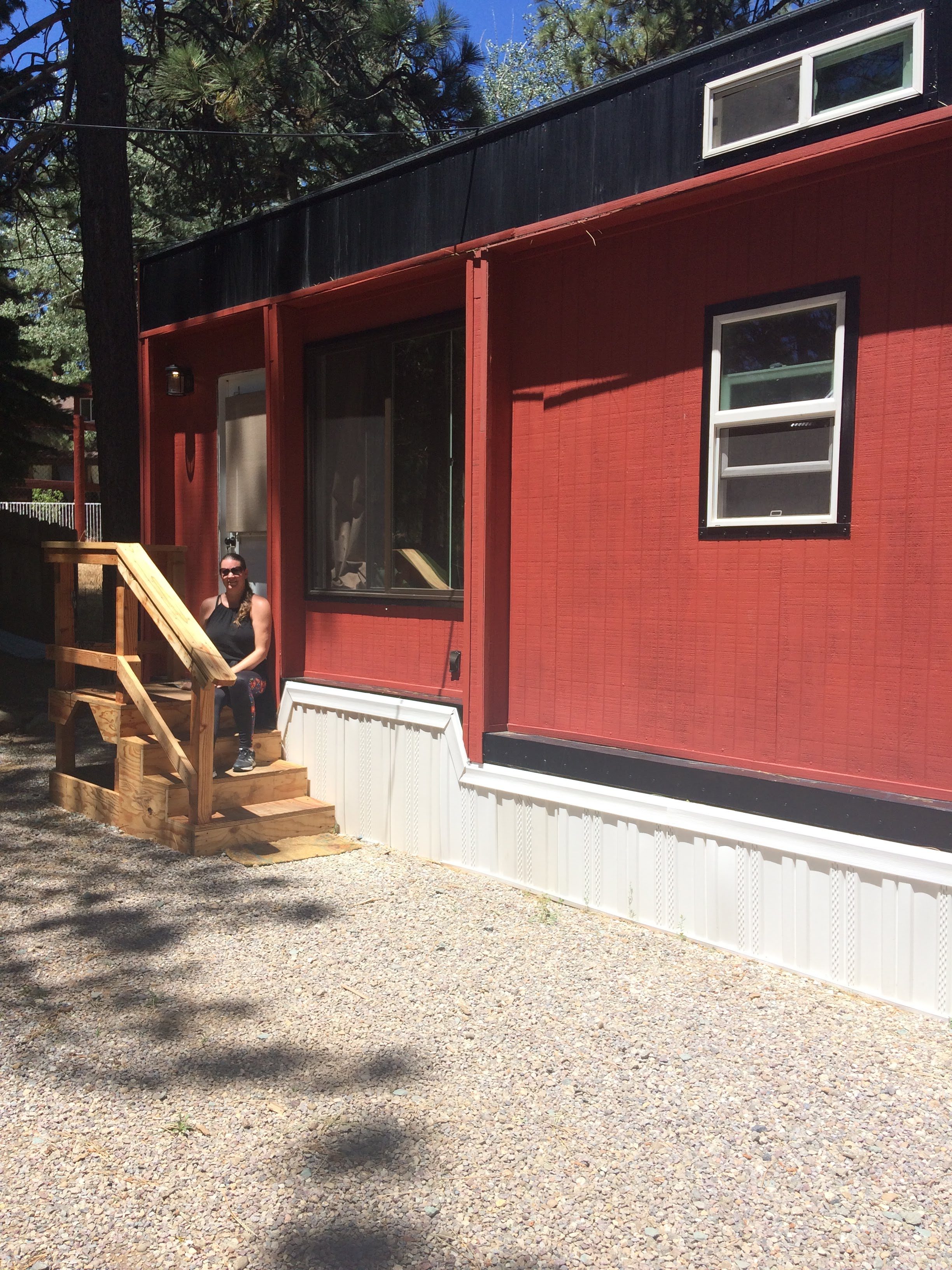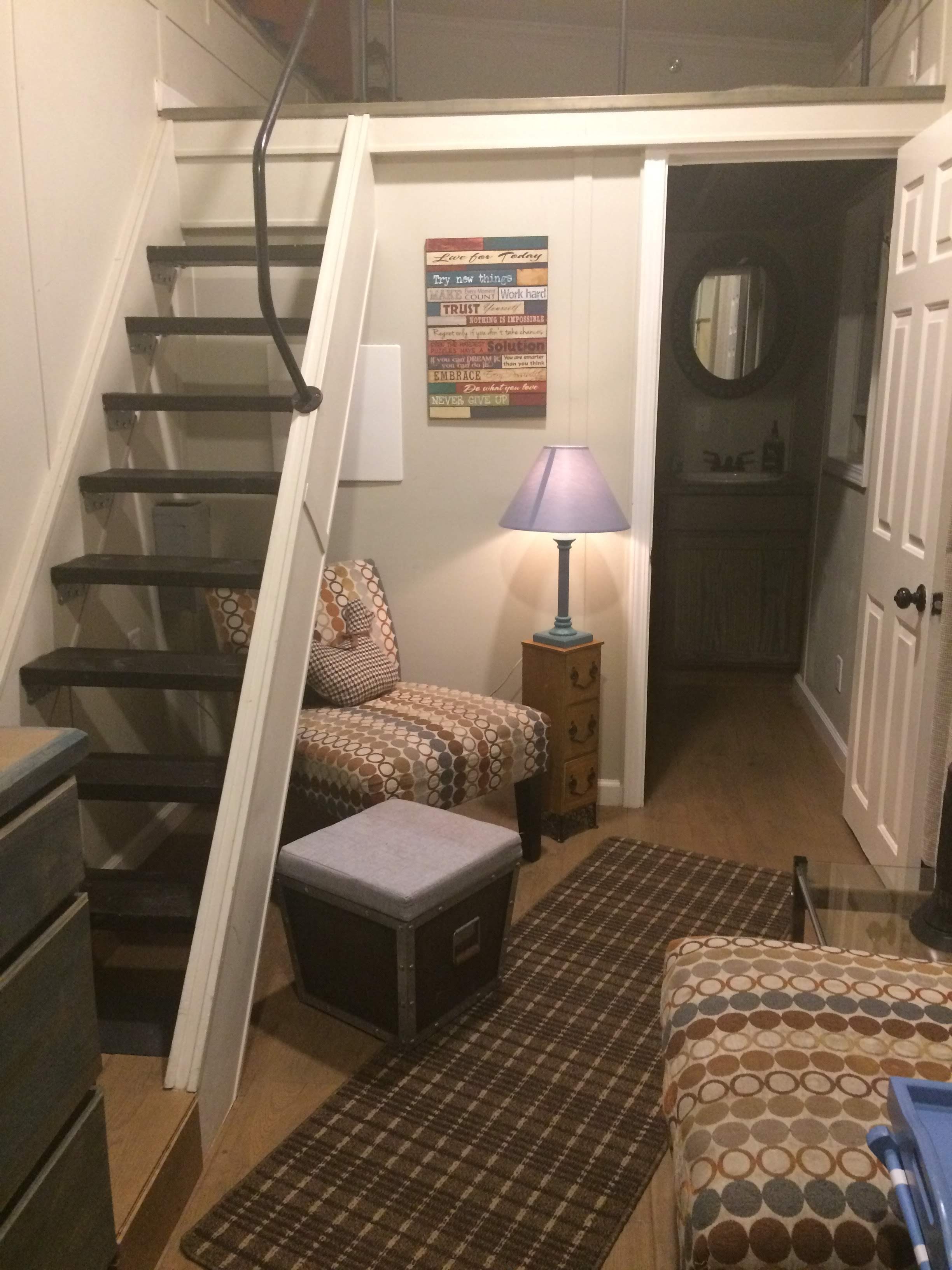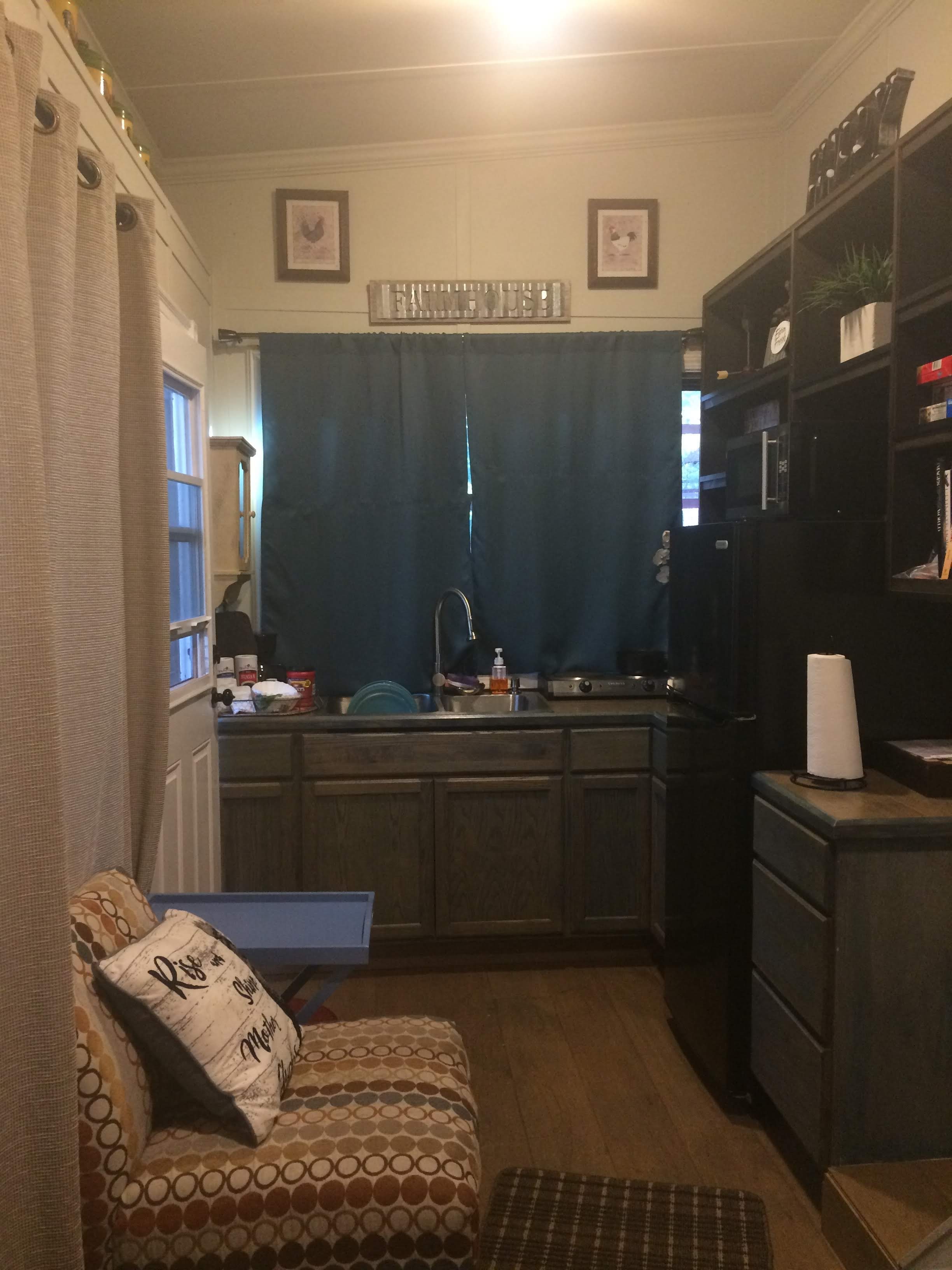 Blue Sky Tiny House is the perfect spot for a getaway to focus on expanding your creativity and self-reflection, complete with a roof top deck for taking in the the blue sky of course!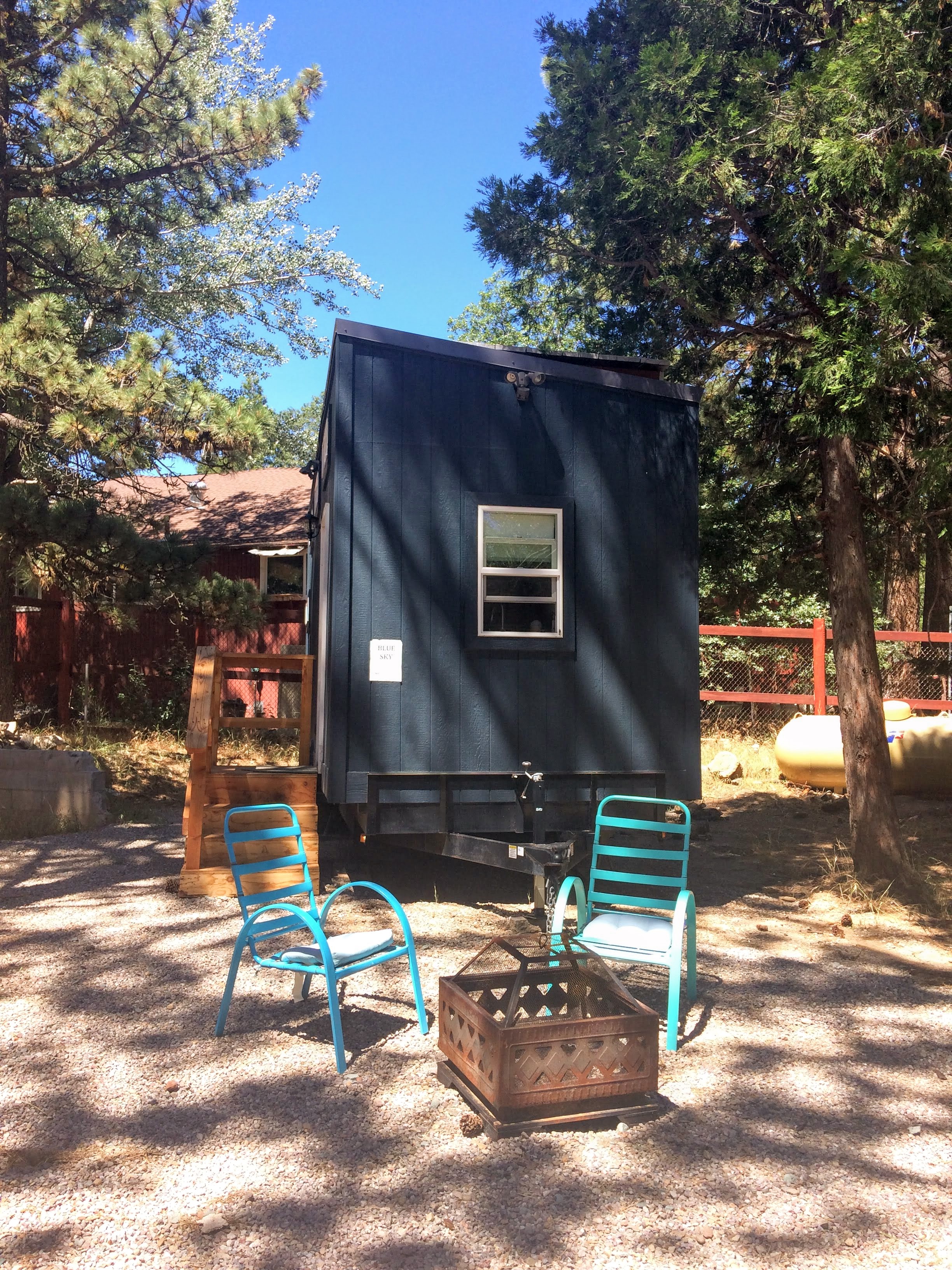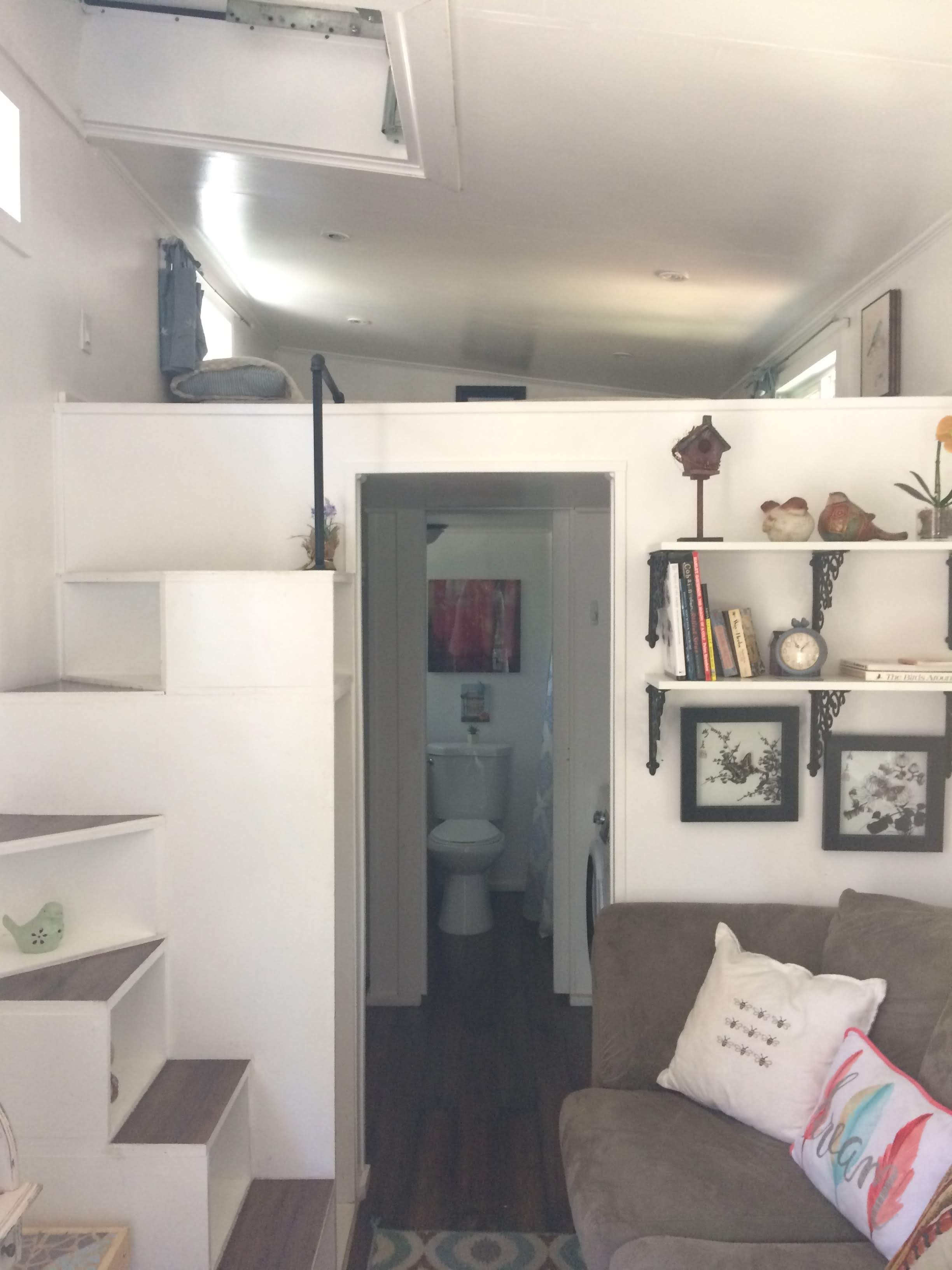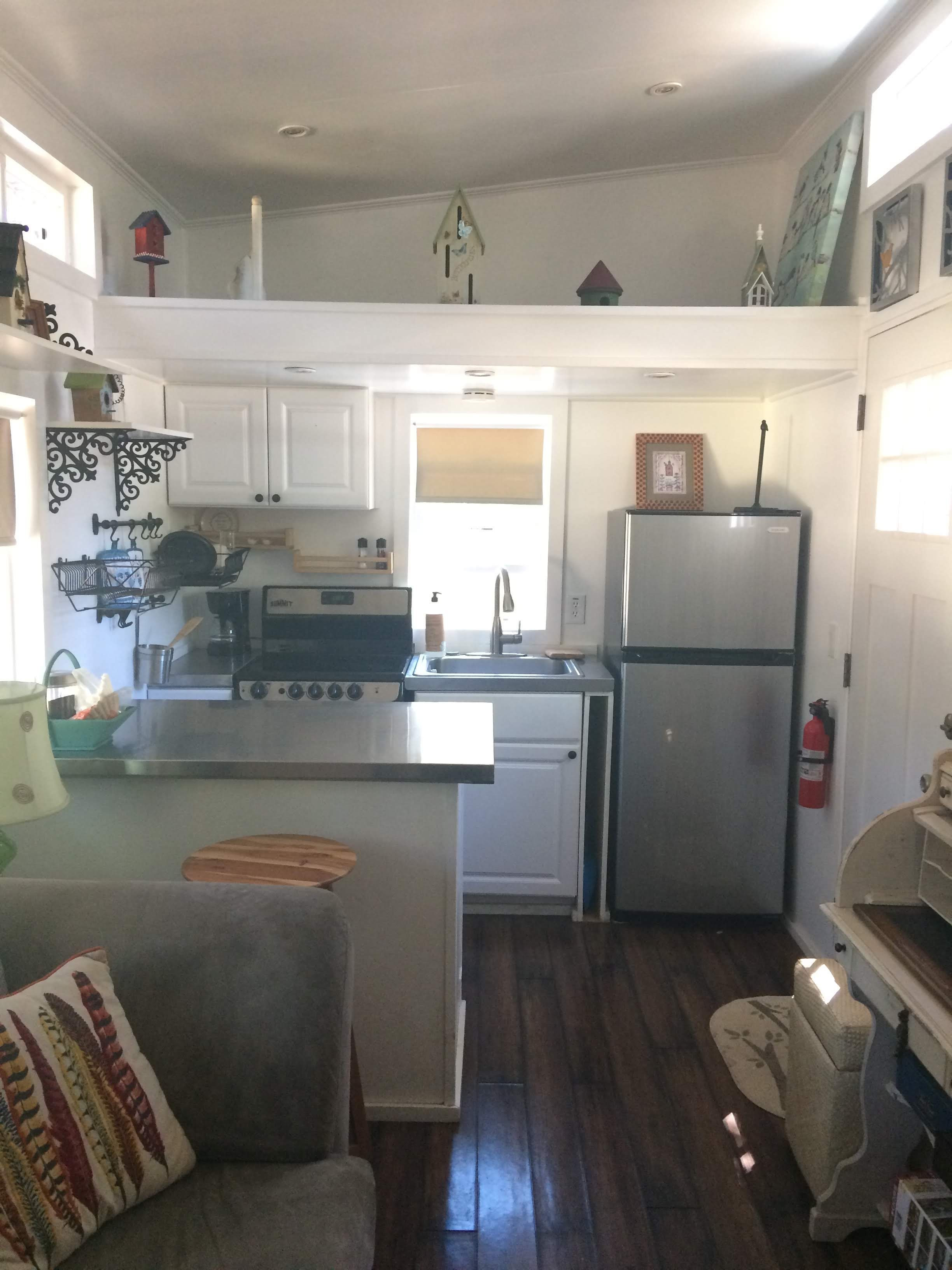 420 Tiny House, need I say more?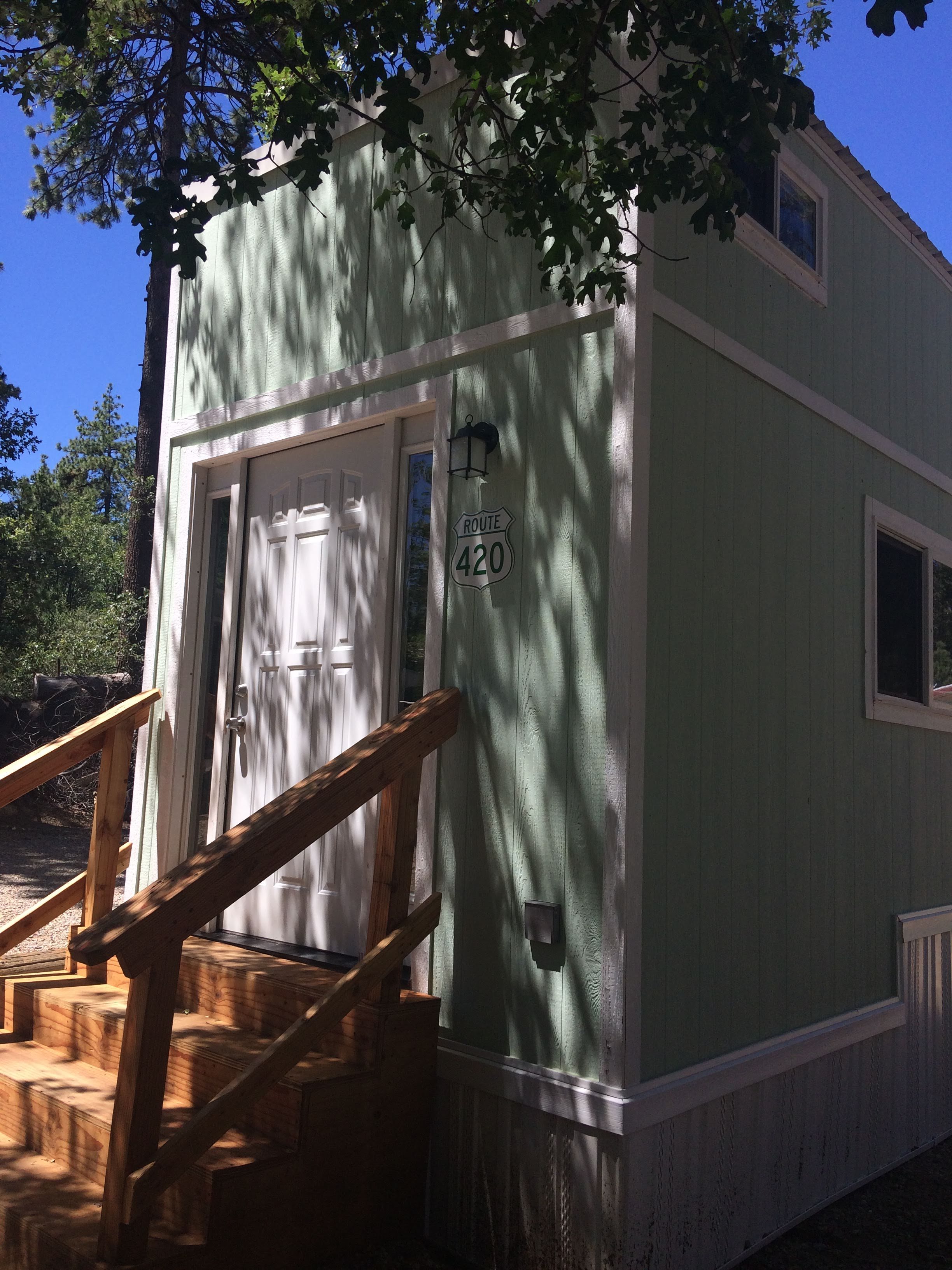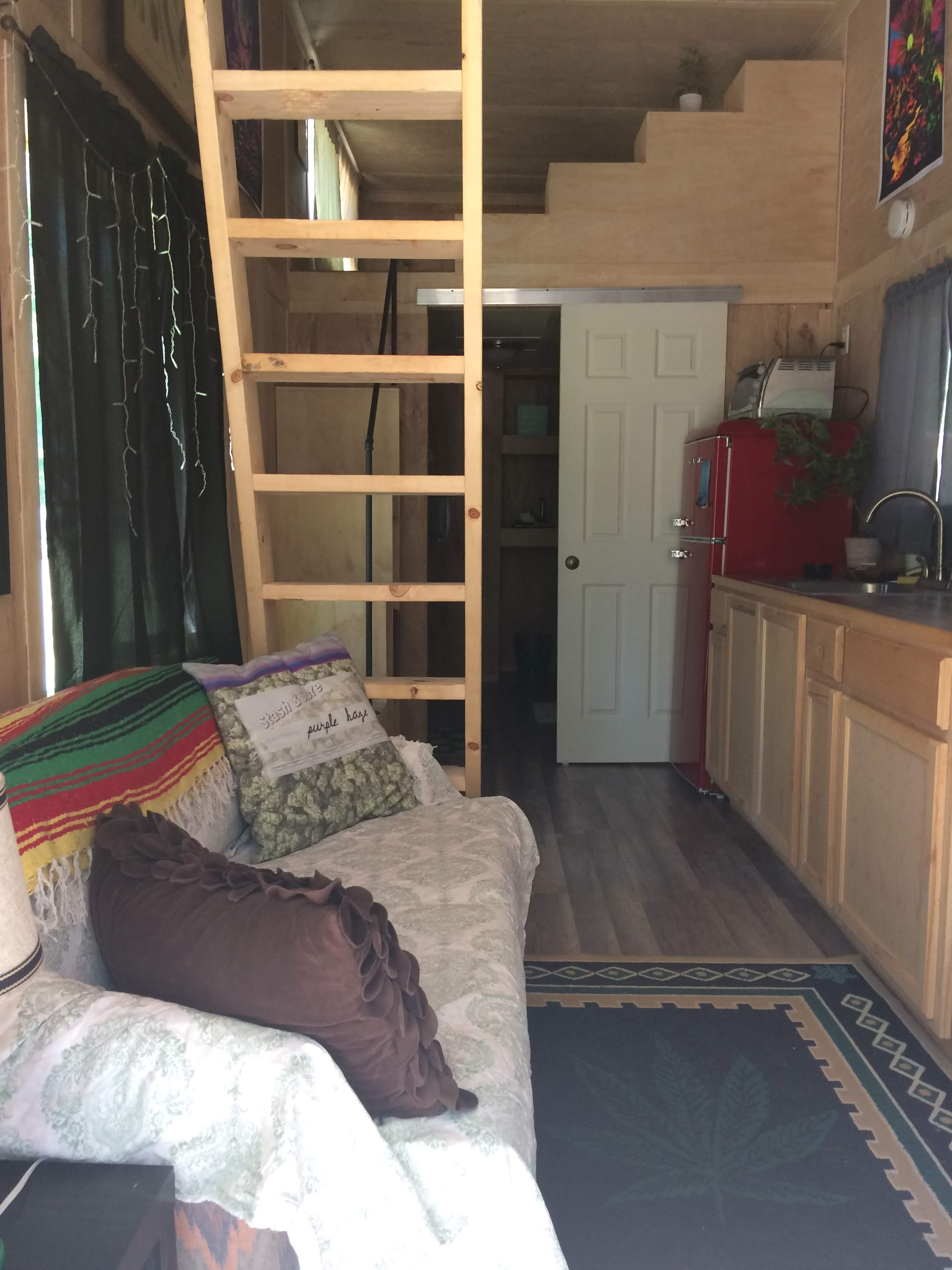 Crystal Zen Tiny House is definitely my favorite, with it's side opening french doors and beautifully decorated Buddha Zen style, promoting relaxation and inner peace….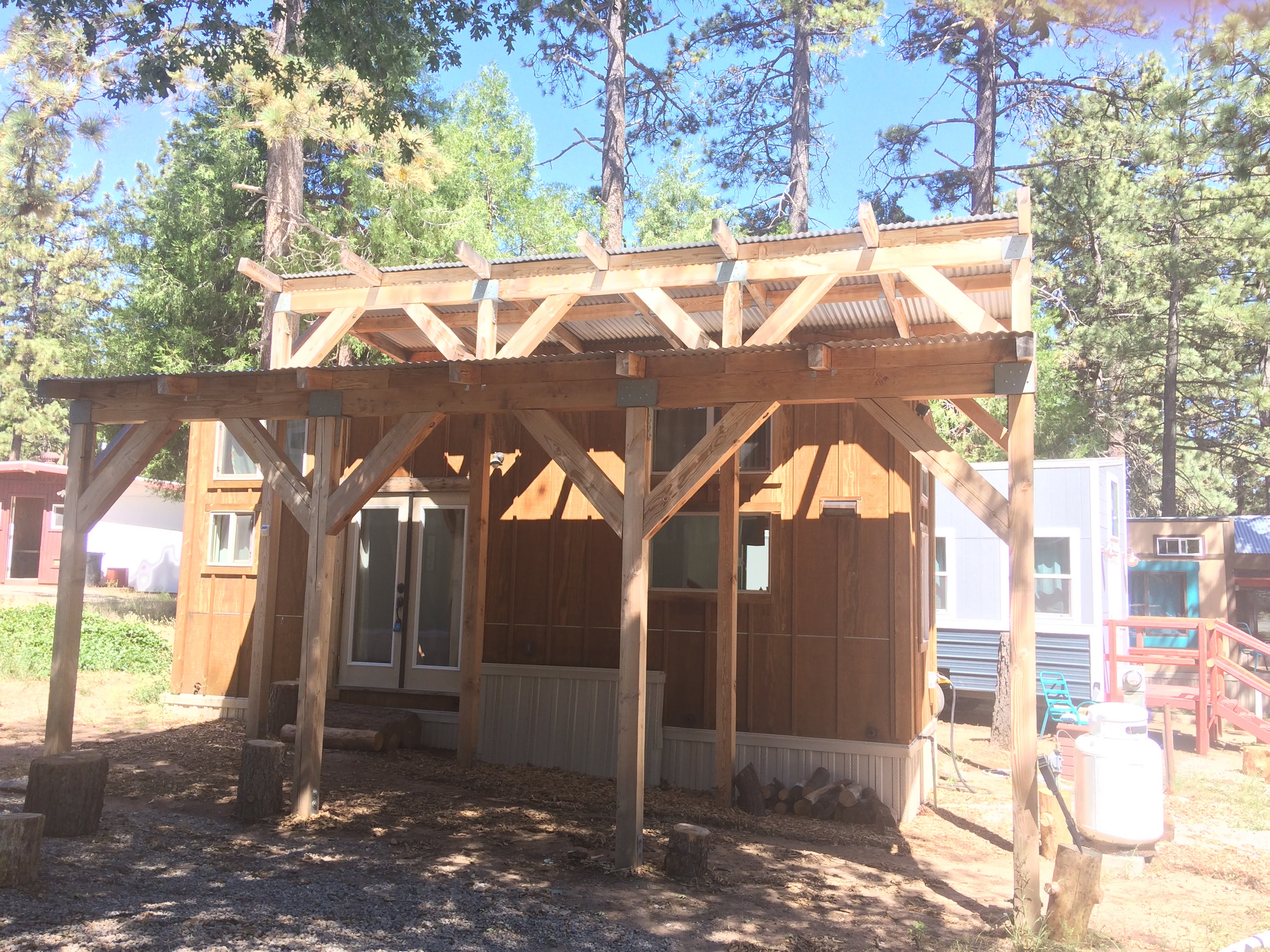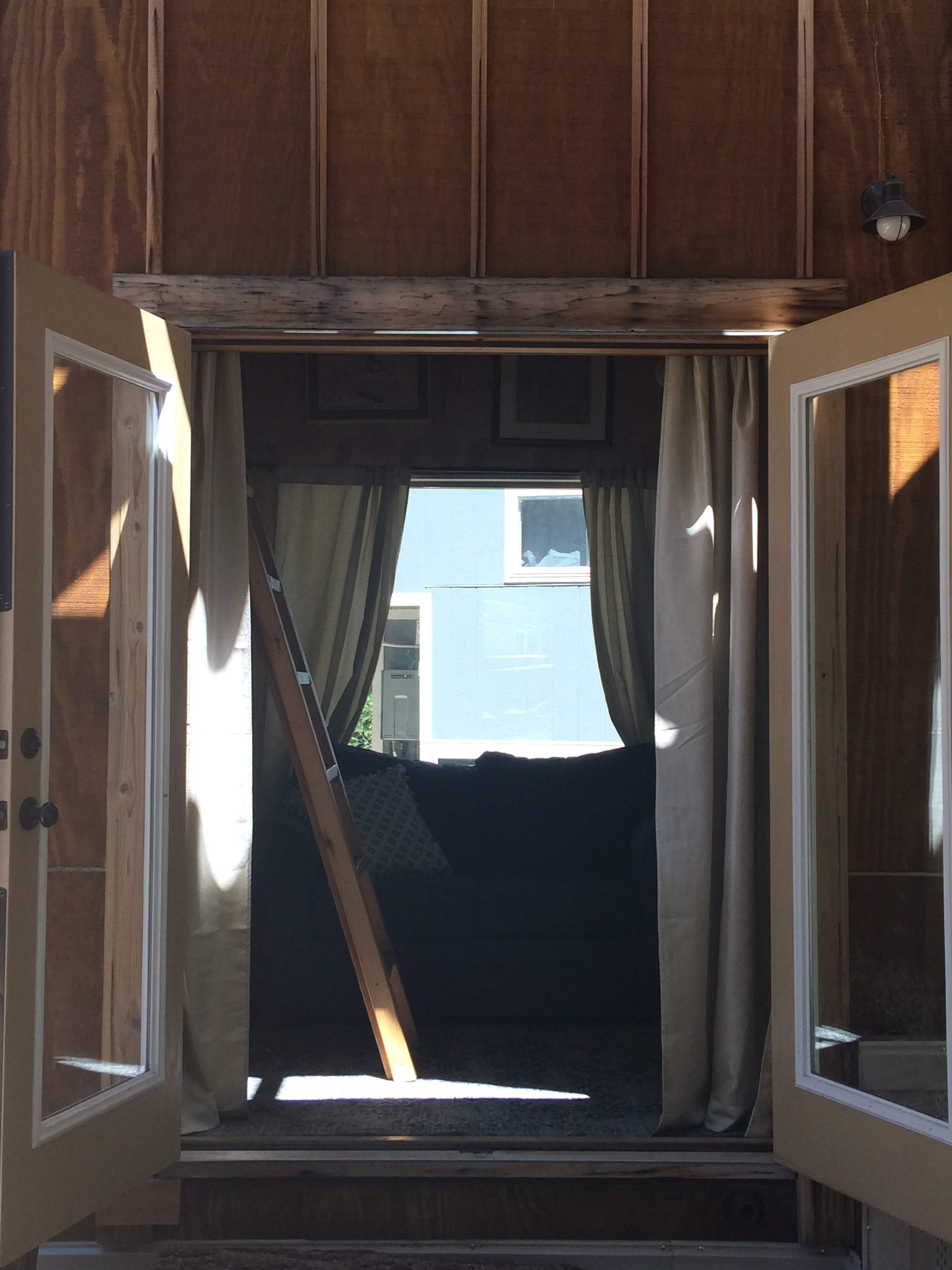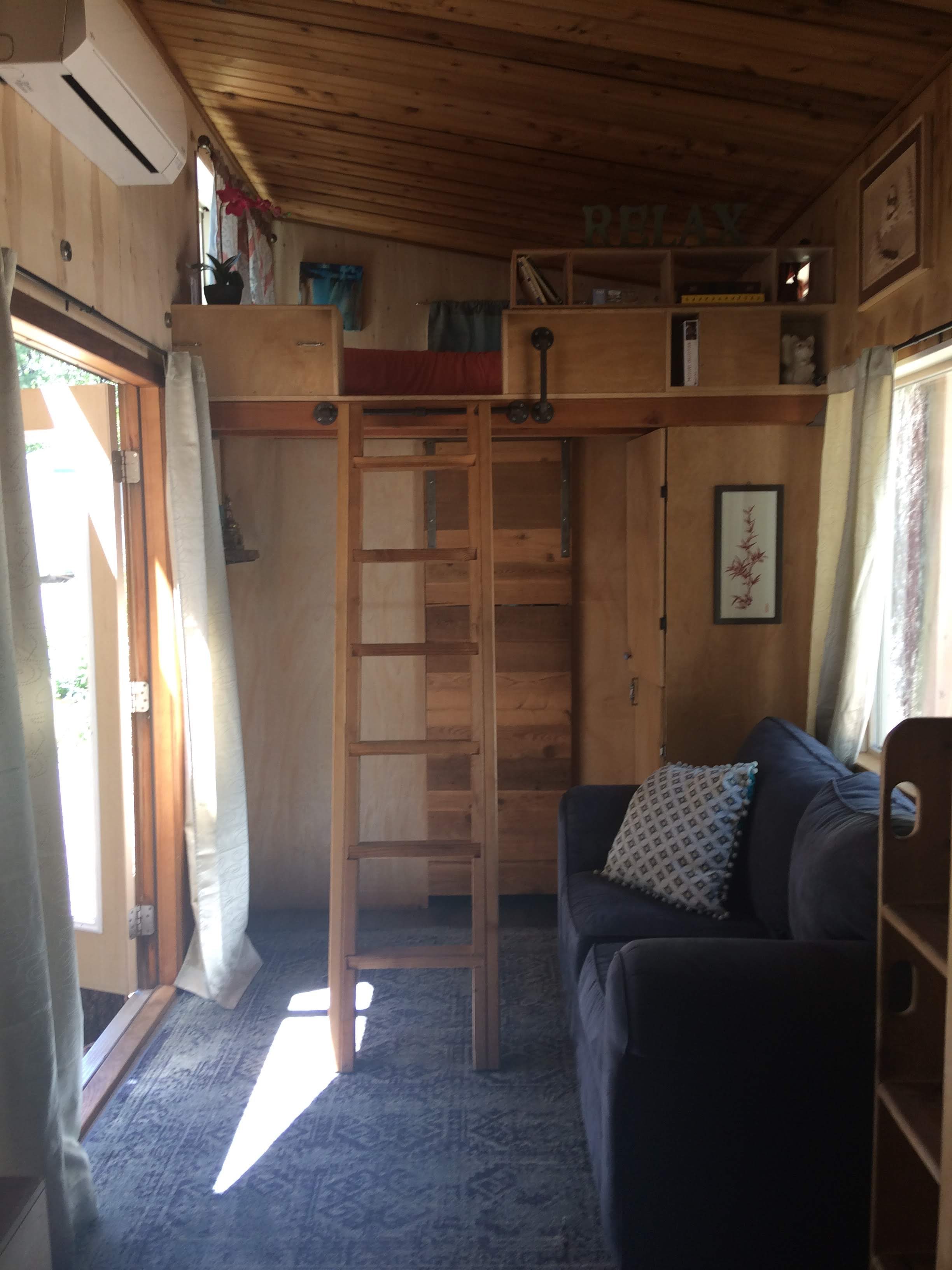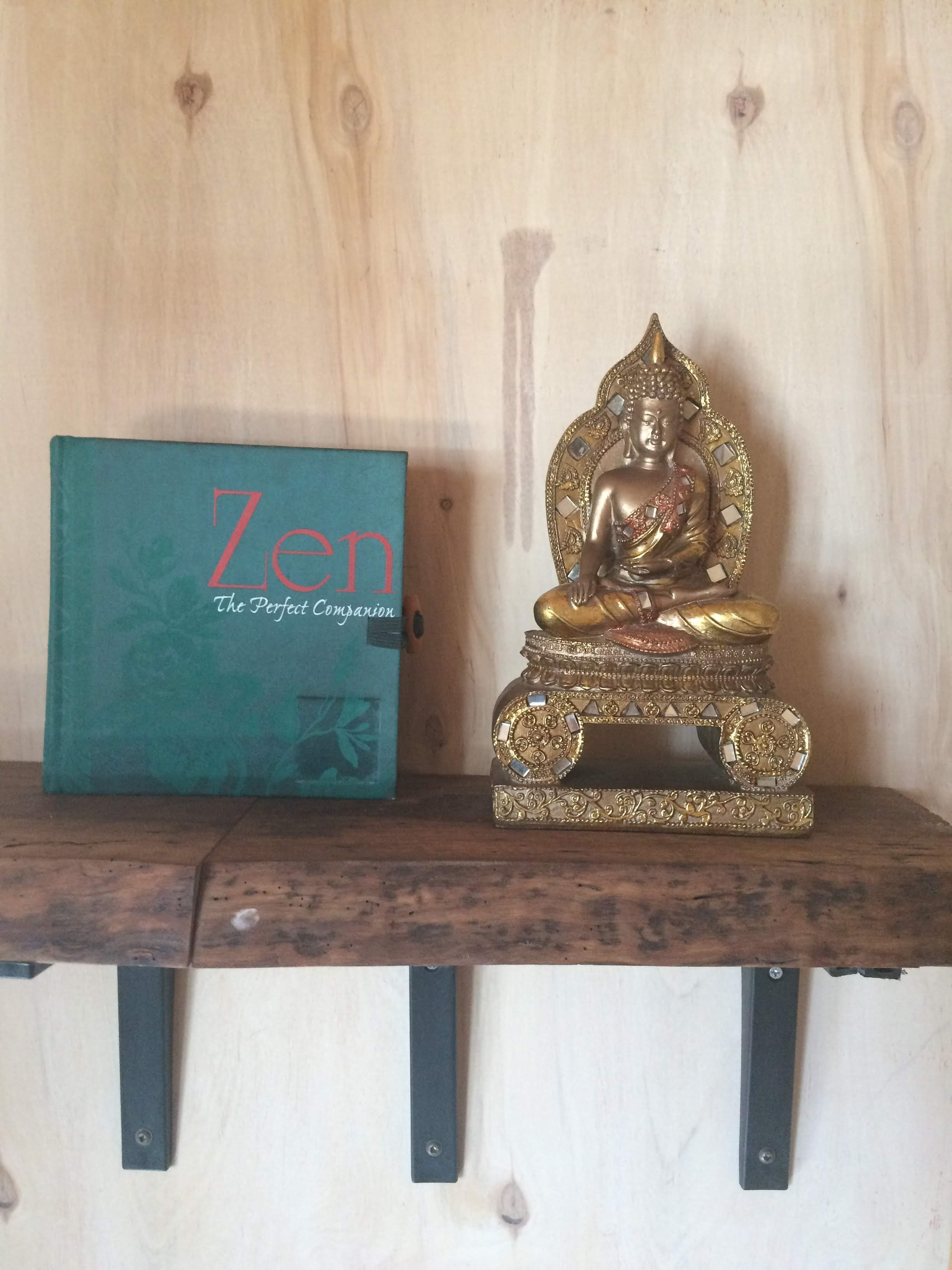 Stargazer Tiny House is all about taking in the night sky with it's roof top deck and star themed adorable interior.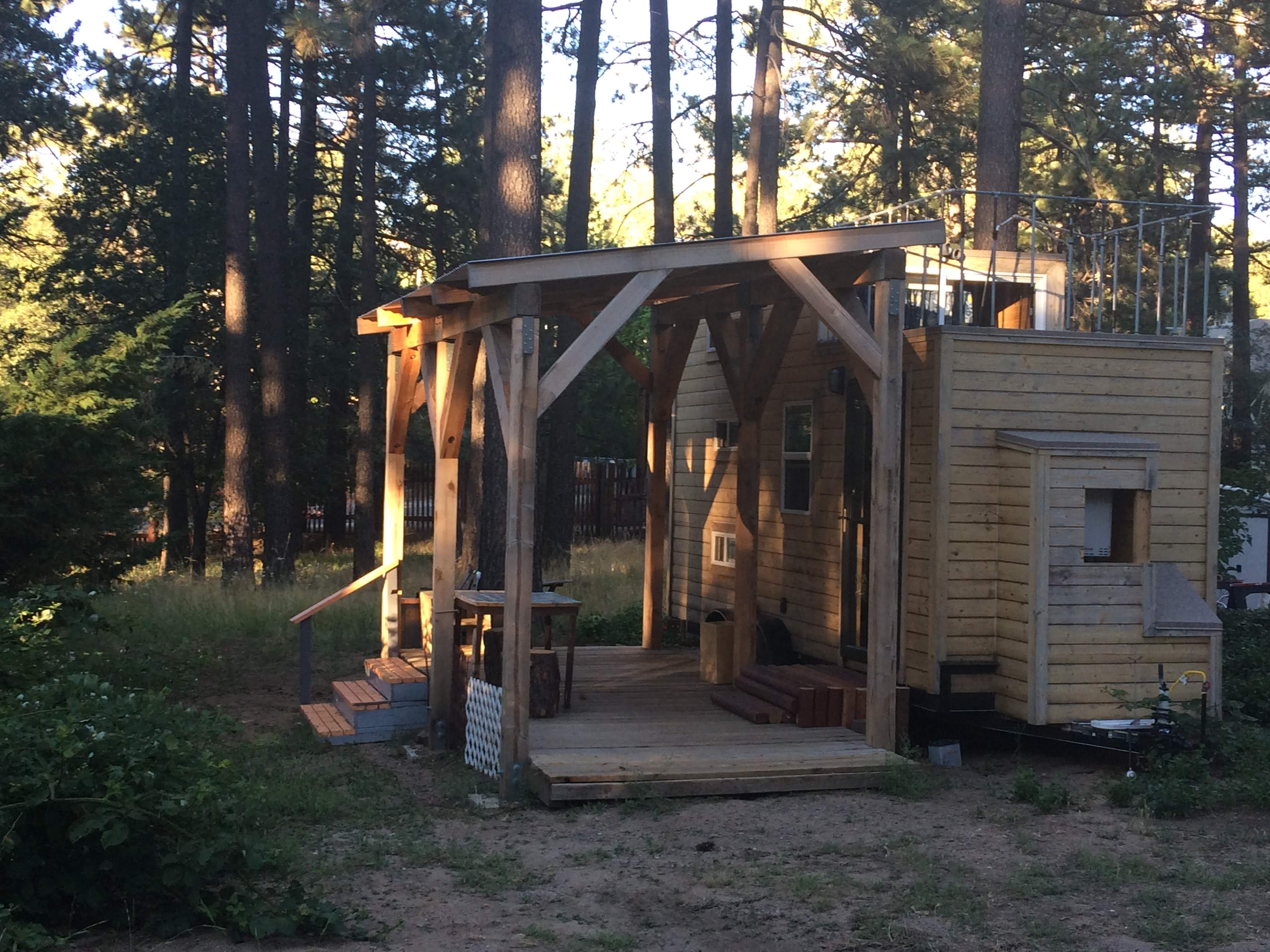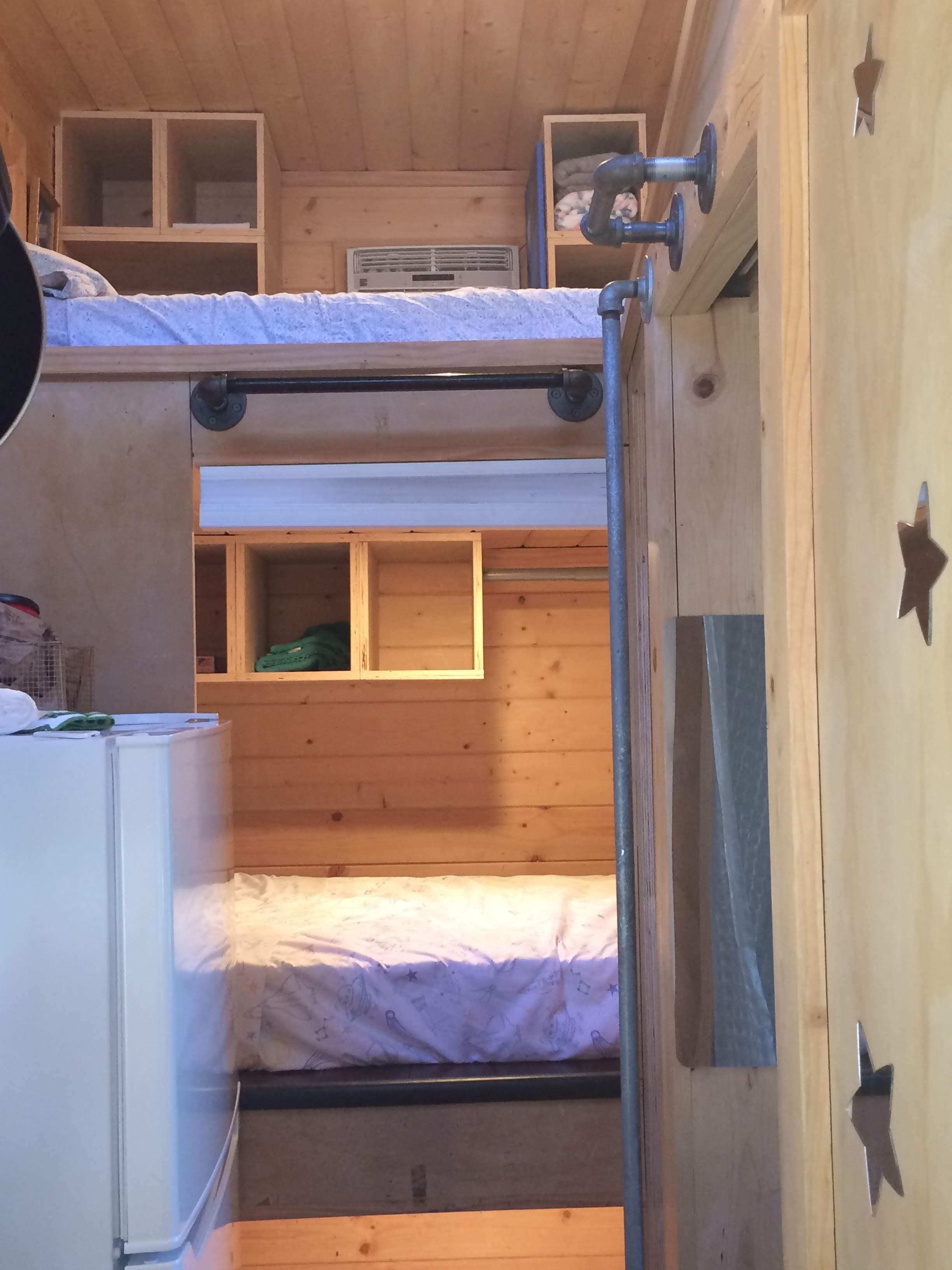 Sunchaser Tiny House is cute, yellow, compact and all about kind sunshine feelings!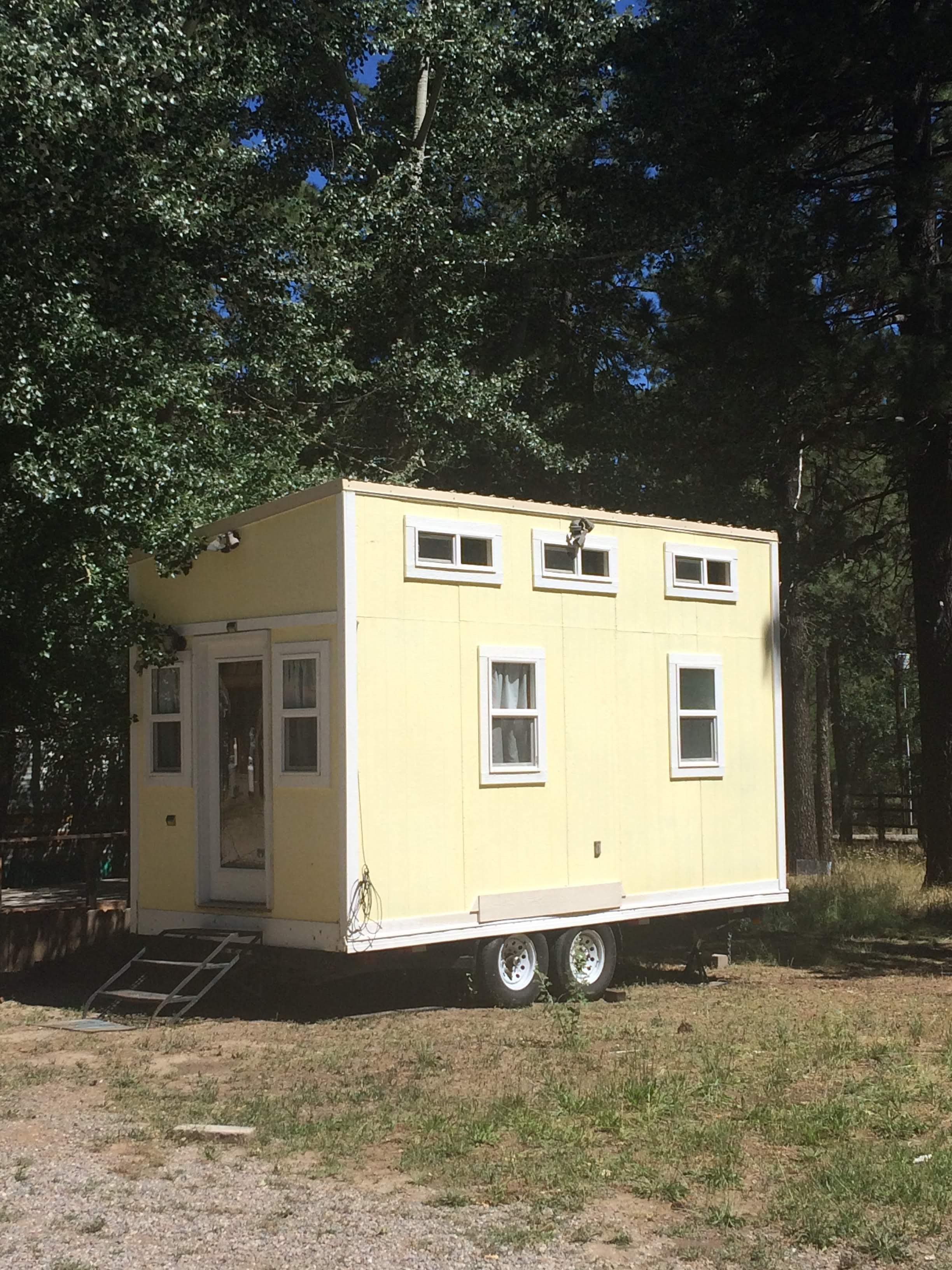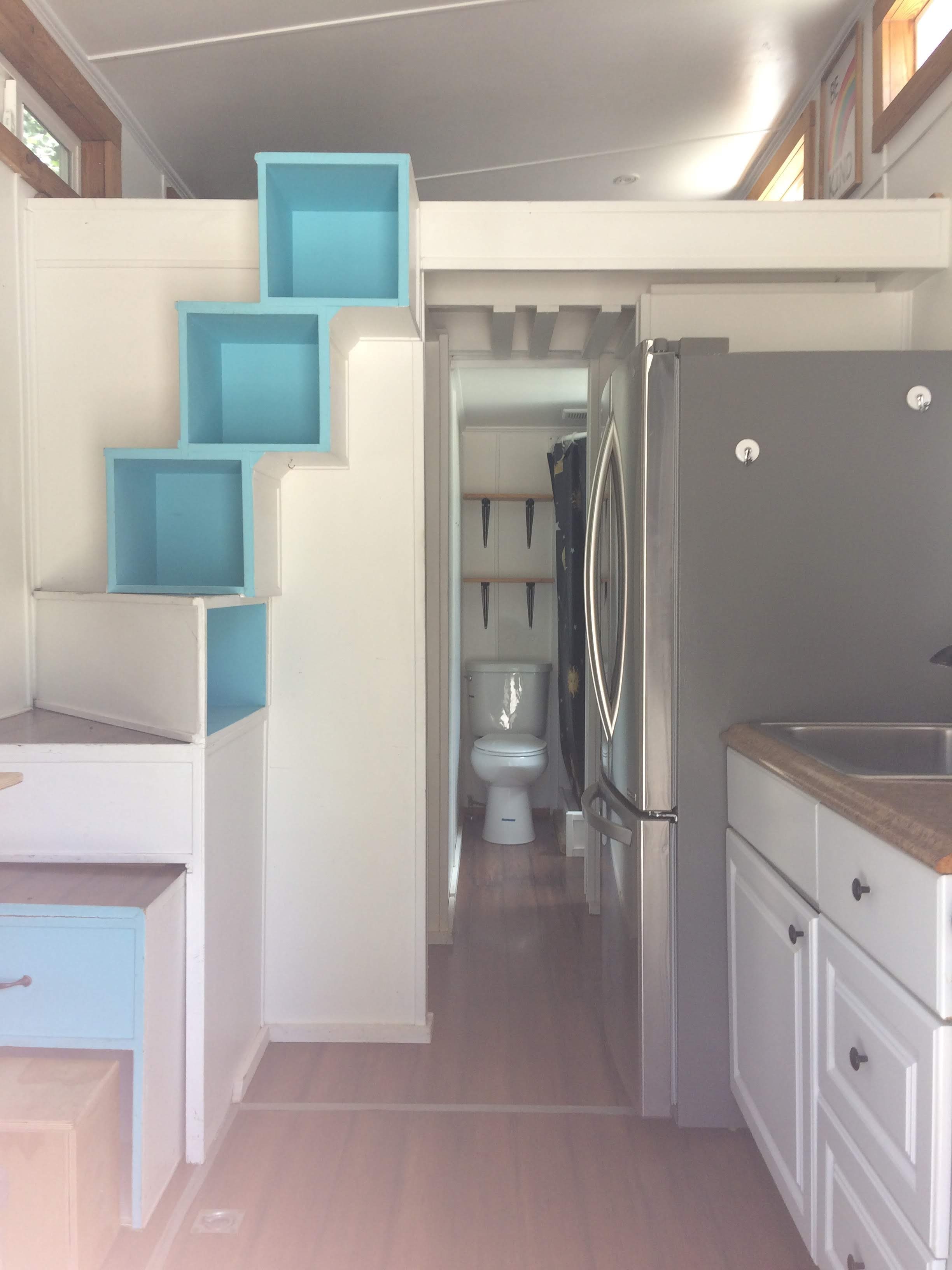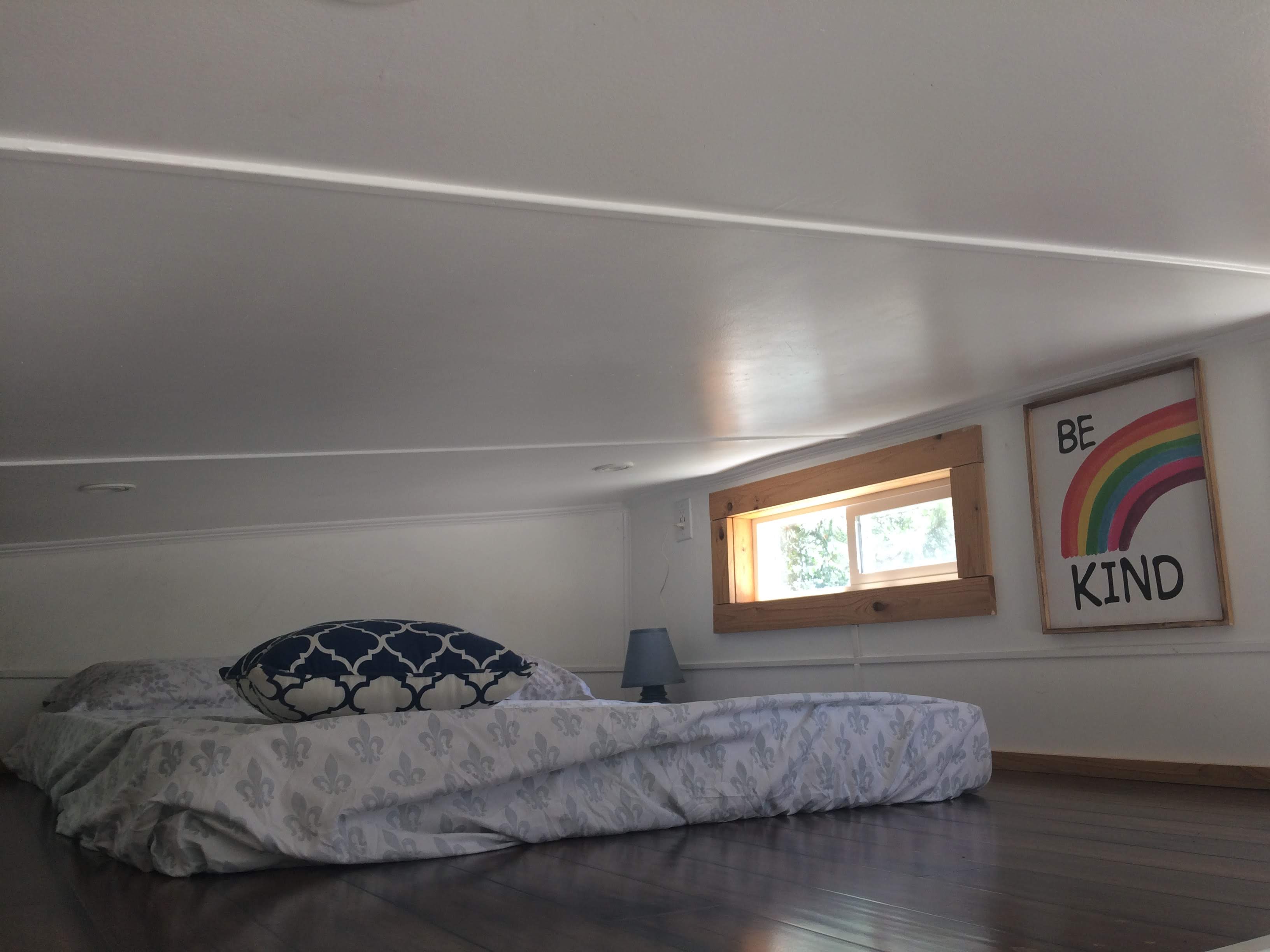 Wanderlust Tiny House is for the wanderlust traveler dreaming of all the amazing places to visit on our beautiful planet.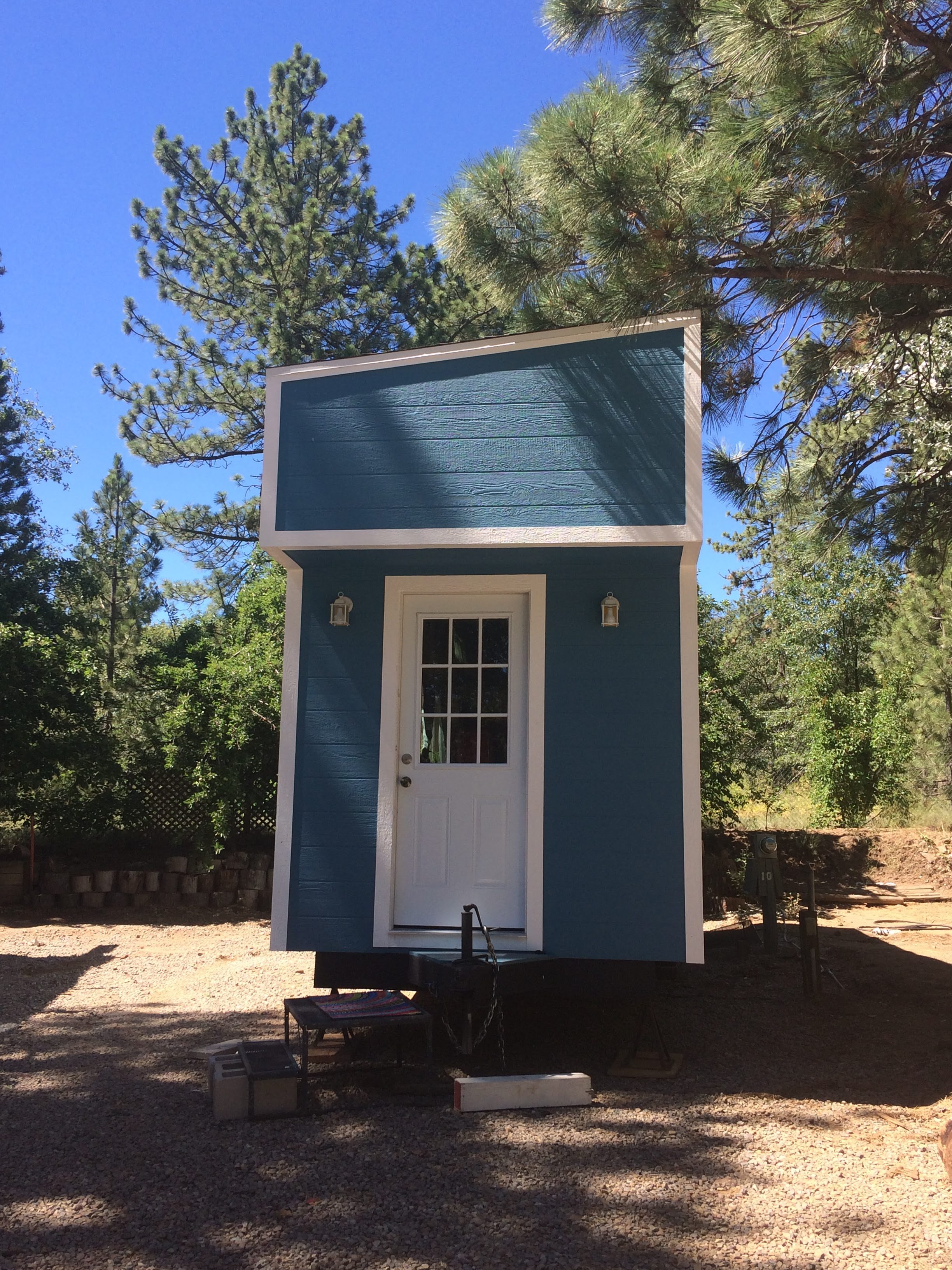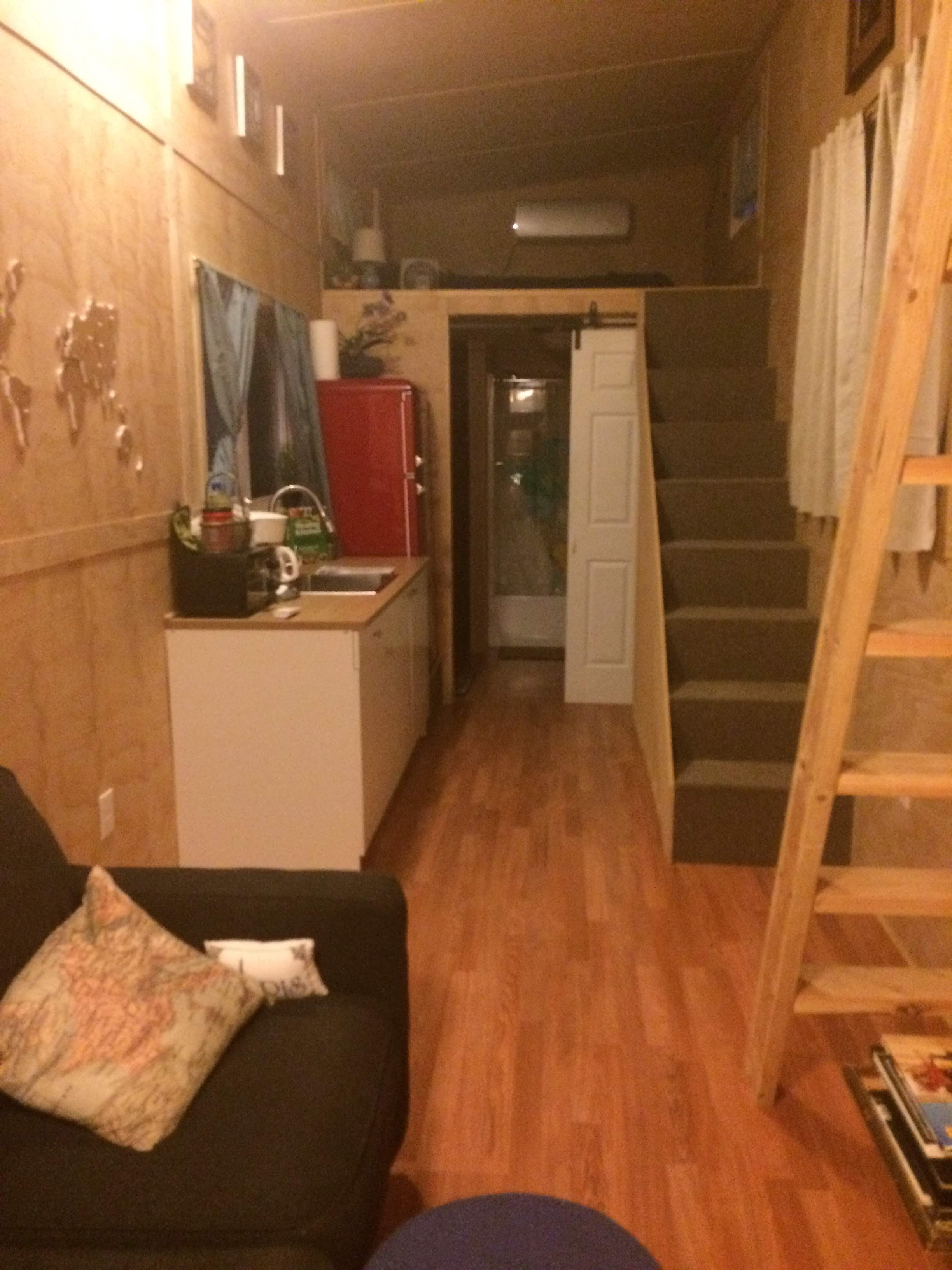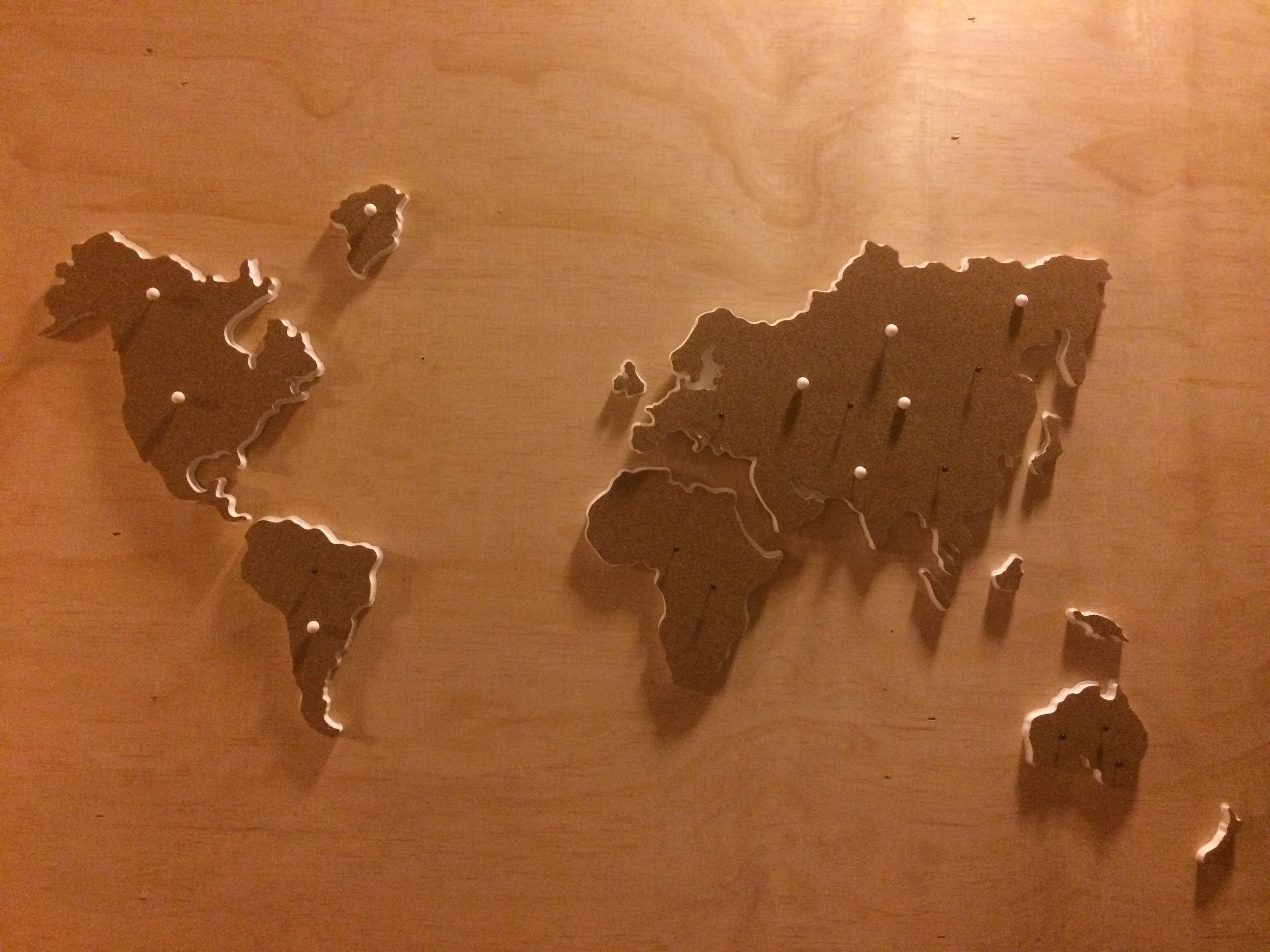 Wild West Tiny House takes you back in time….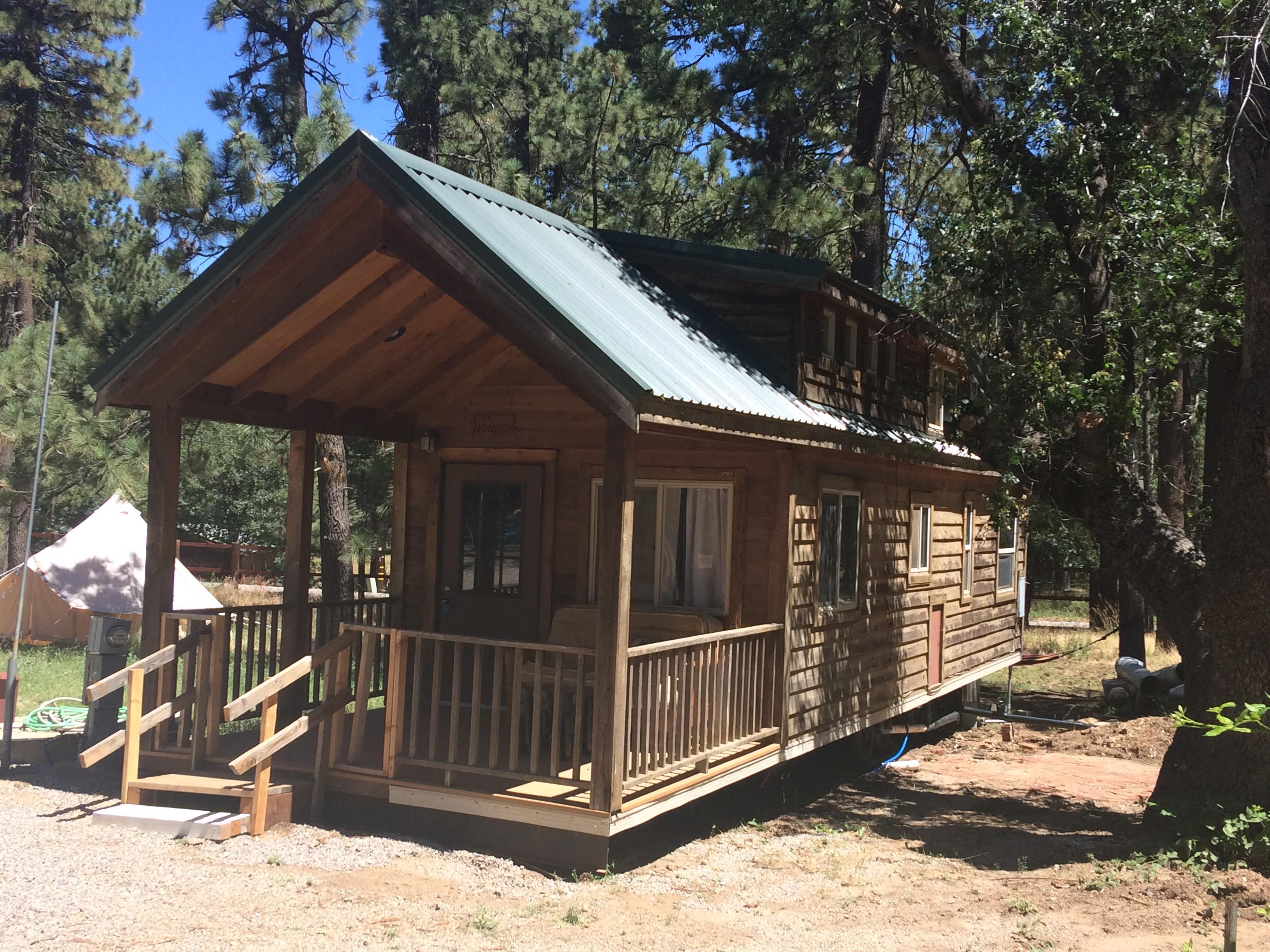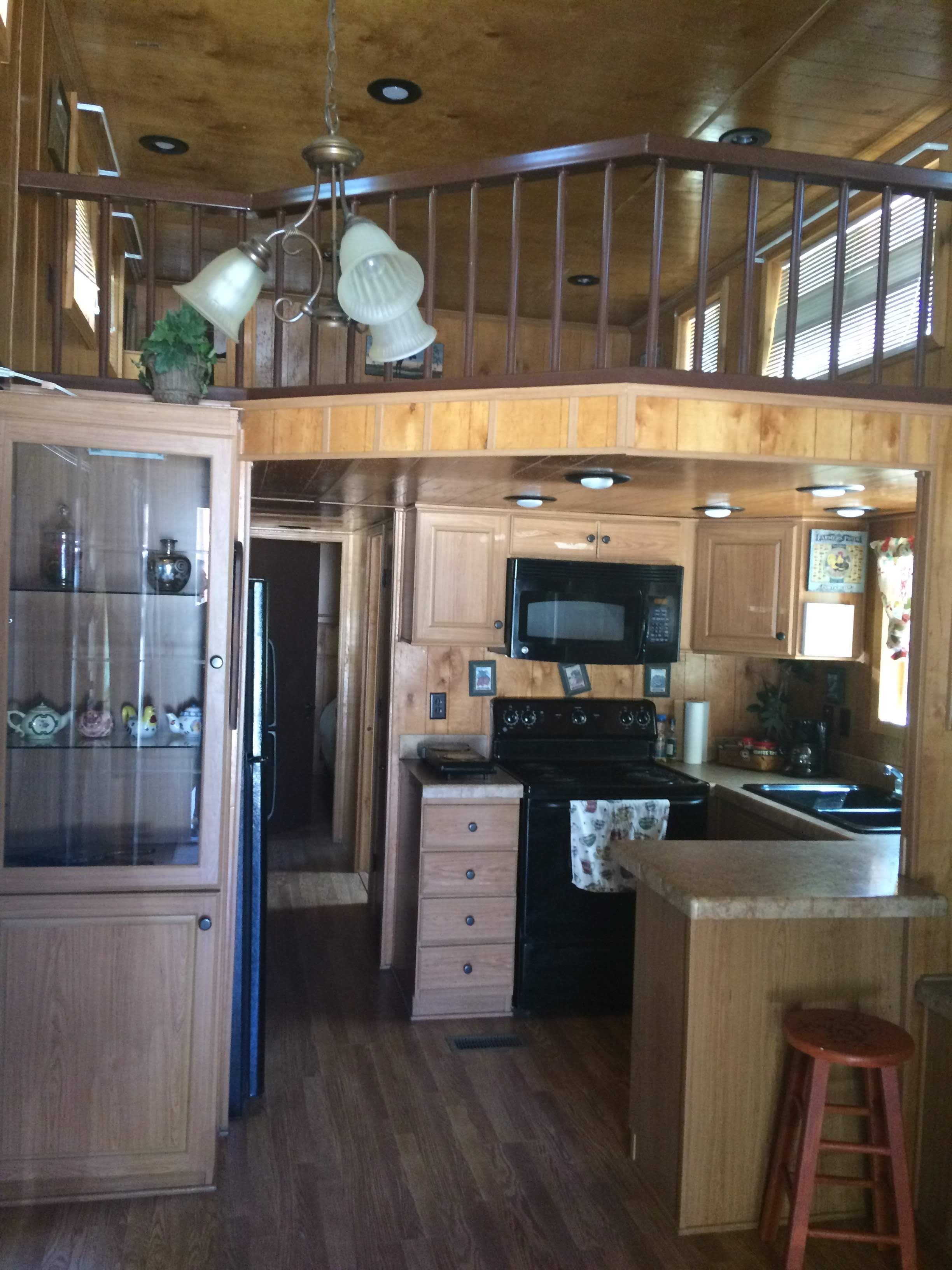 Woodlands Tiny House helps you immerse yourself in the beauty of nature.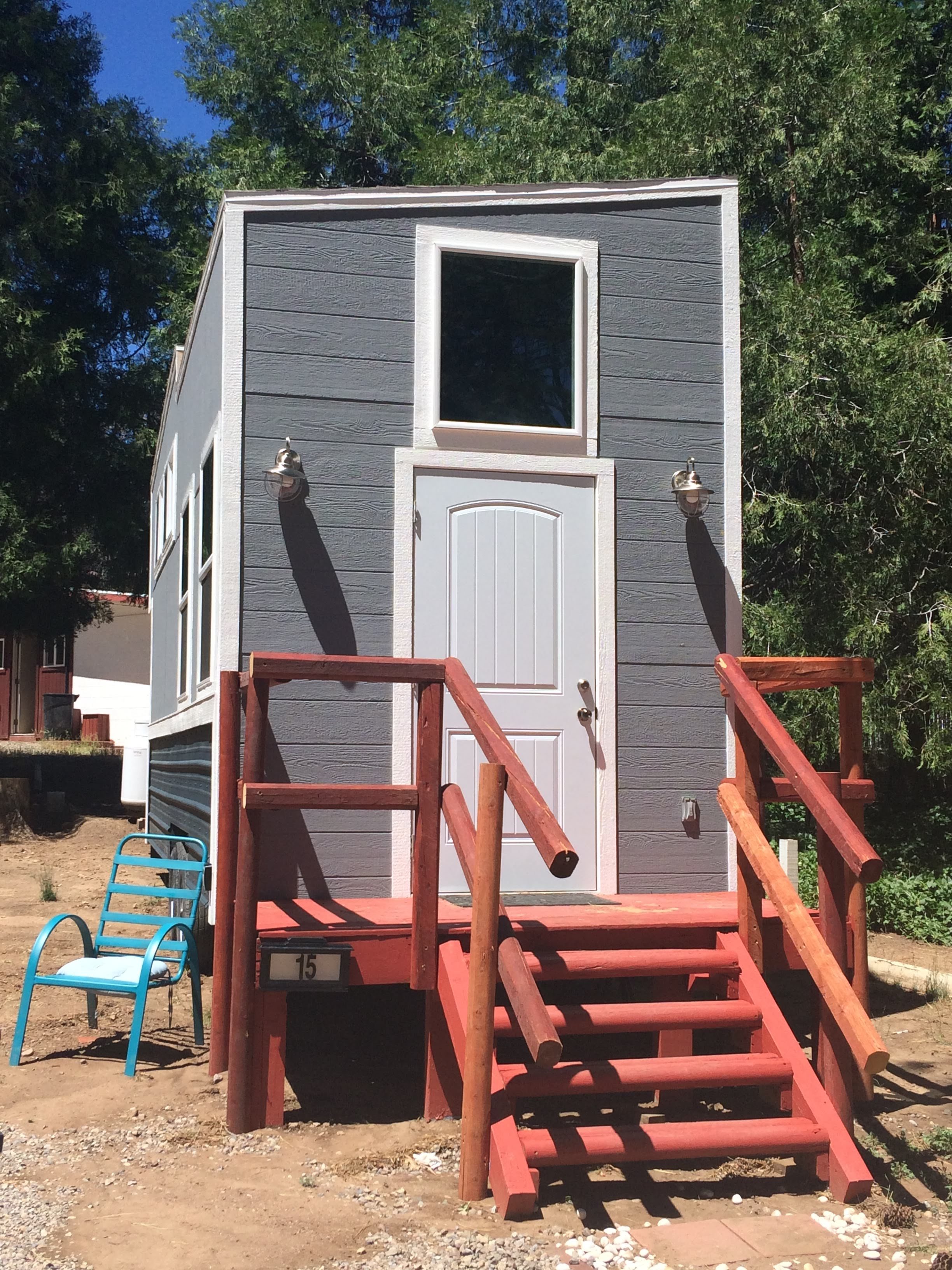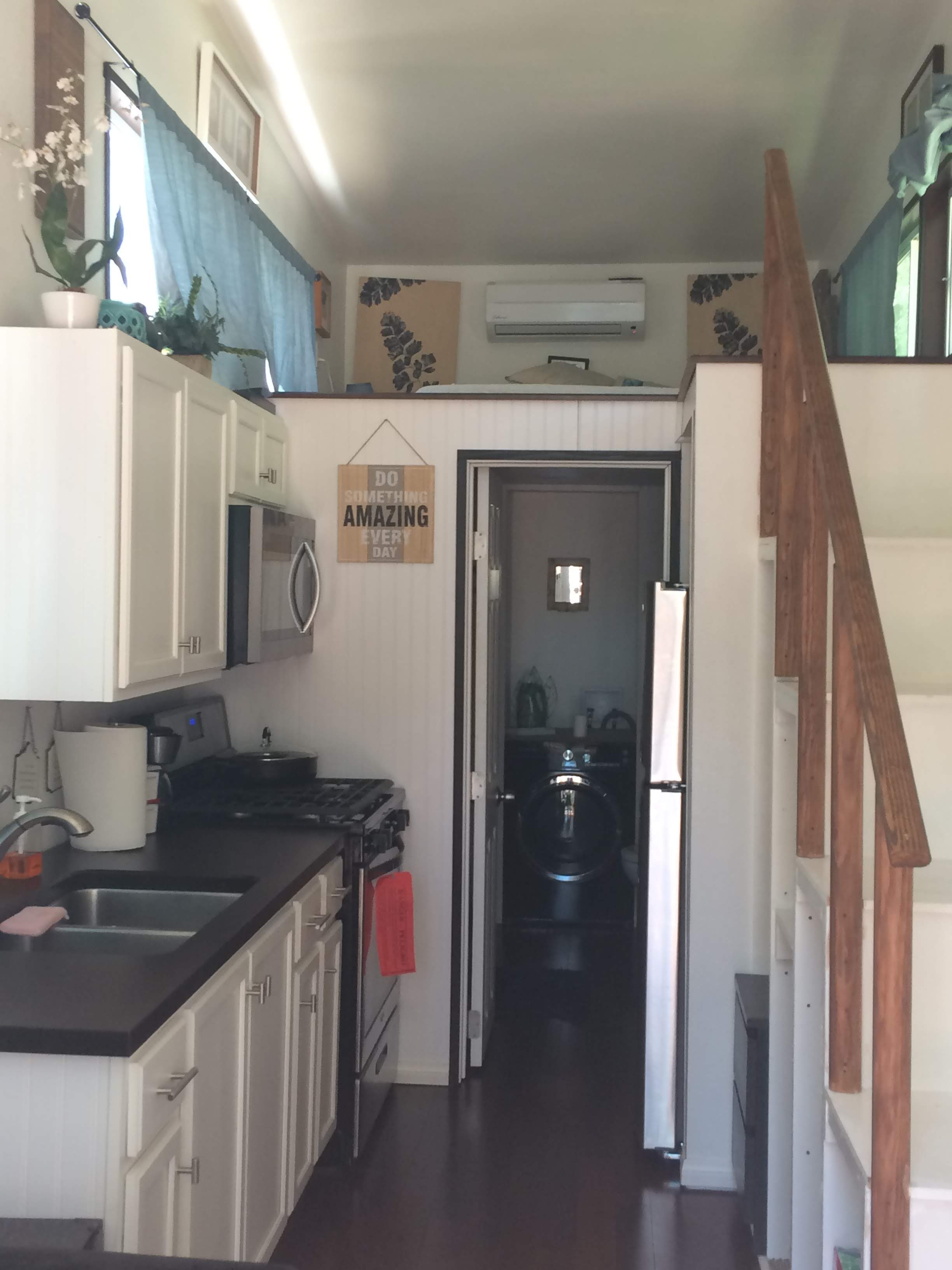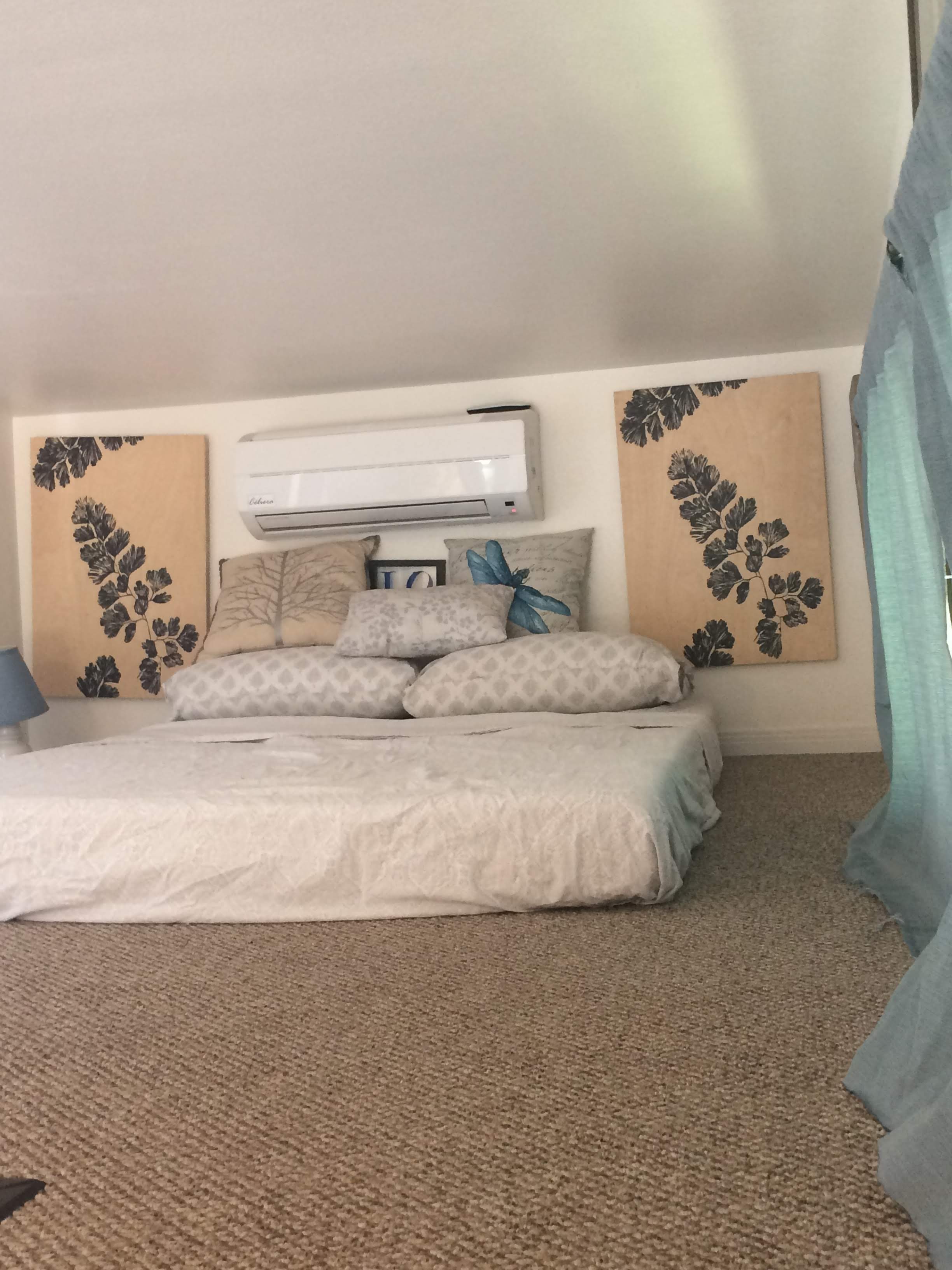 Sedona Spirit Tiny House is all about capturing the spirit and magical beauty of Sedona, Arizona.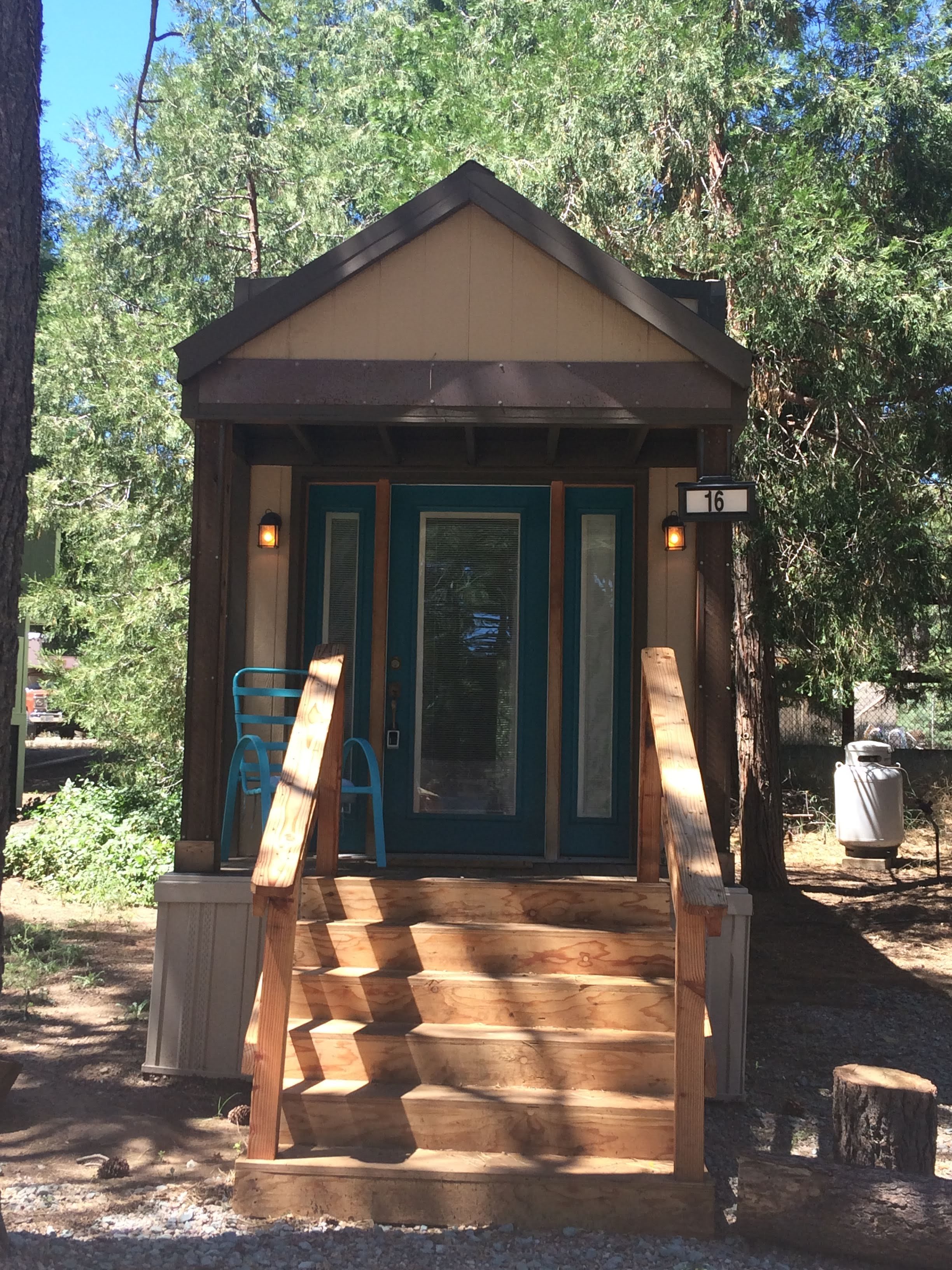 Within driving distance to many outdoor experiences Tiny House Block is a getaway for the nature enthusiast who wants to come here for a few nights or call it home….
Don't forget to check out their upcoming Tiny House Tour event coming up on Janurary 26th! More info here
Looking for a Tiny House Community to park your Tiny House in Southern California?
Pin it!