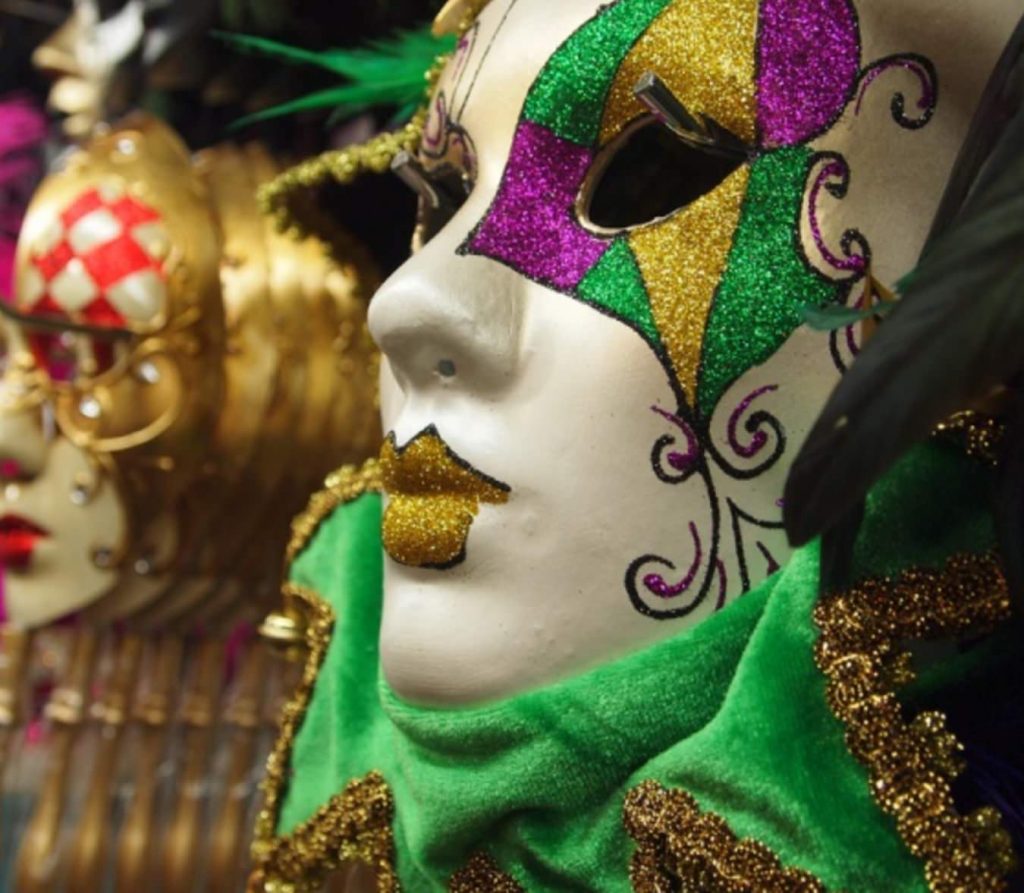 Looking for a unique slice of American pie? Consider a New Orleans AirBnB to enjoy a diverse, culturally rich experience. In July 2016, we decided to travel out of state to a first-time destination: New Orleans!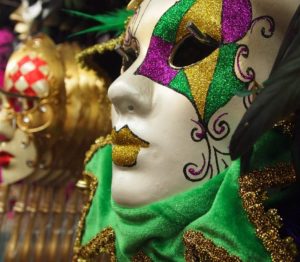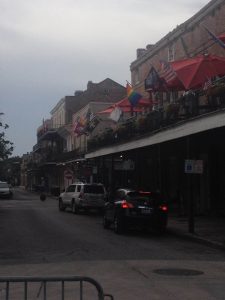 Southern hospitality made our New Orleans AirBnB stay the most memorable to date. We met the sweetest, most adorable lady named Pat, a retired art teacher. She renovated the back of her shotgun-style home into a Casual Uptown Studio Space on the famous Magazine St.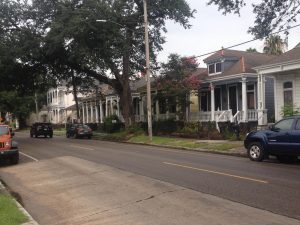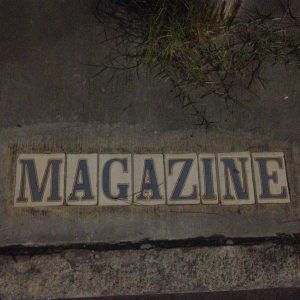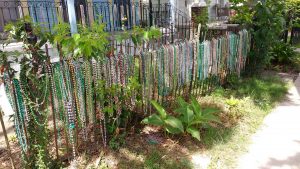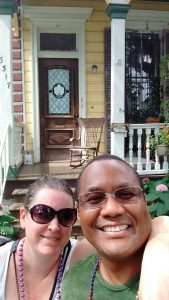 The Bayou sunrise greeted us to jumpstart our N'awlins adventure…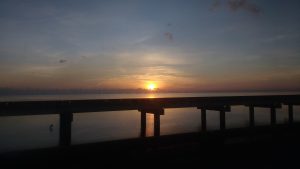 New Orleans AirBnB Bonus: Beignets and Homemade Baked Bread
The first agenda on our itinerary: Cafe Du Monde's infamous beignets!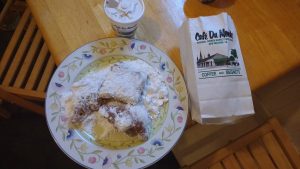 Although we arrived in the Uptown neighborhood early in the morning, Pat happily handed us the key to the studio in her beautiful flower garden.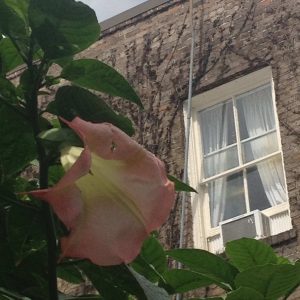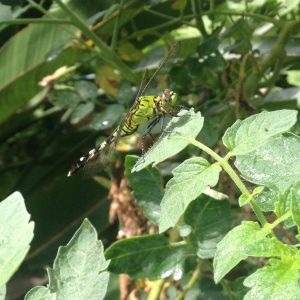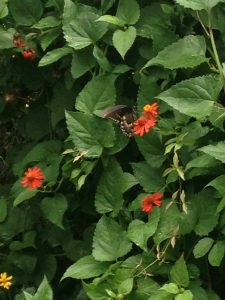 We never saw her again, but we got some great little surprises during our 4 day stay. One morning, she texted, "There is fresh baked banana bread on your doorstep!" After a long day of touring the French Quarter, another day we found a lovely loaf of homemade pumpkin bread on our little porch.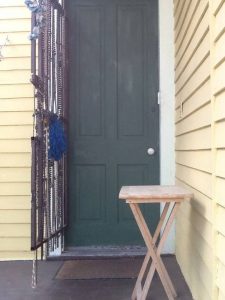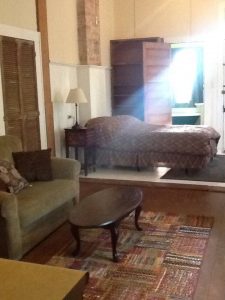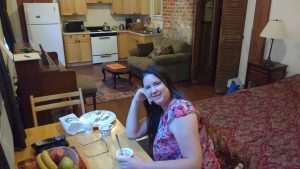 Such sweet and thoughtful little touches! We felt right at home. We immersed ourselves in a mecca of mouth-watering cuisines: good 'ol Creole and Cajun southern cooking. Our goal: to experience as much of the diverse food culture as we could. Look what we found…
New Orleans AirBnB: Magazine Street Hot Spots
We HAD to find that Po'Boy sandwich! Luckily, two blocks down from our New Orleans AirBnB sat Guy's Po'Boy.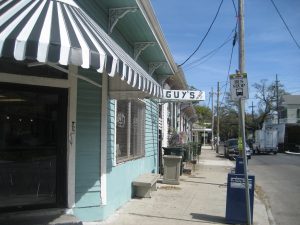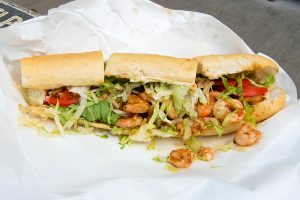 We also escaped the intense humidity with another short walk to St. Joe's Bar.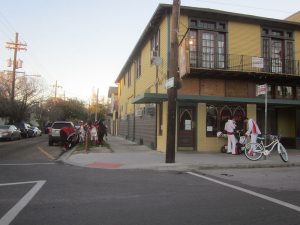 Their famous Blackberry Mojitos immediately hit the spot.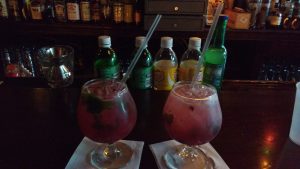 Craving oysters, we decided to check out Casamento's Restaurant. Sadly, they were closed for the season.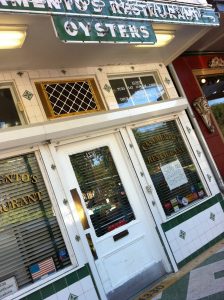 Undeterred, we walked down the block to Haiku Sushi Bar. You're probably shaking your head and exclaiming, "Sushi is the furthest cuisine from traditional southern food!"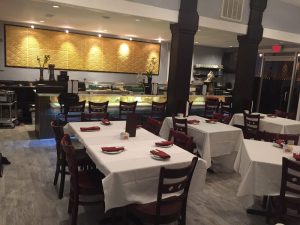 Yet we weren't disappointed because we love sushi!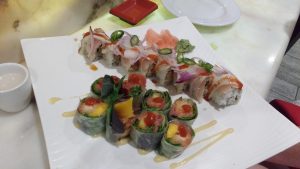 French Quarter Hot Spots
We finally satisfied our oyster craving at the popular Royal House Oyster Bar in the French Quarter.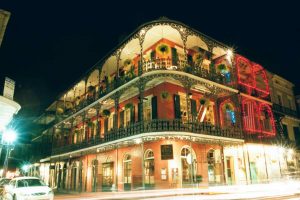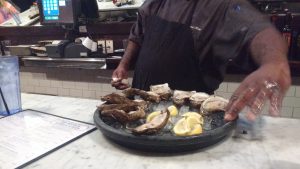 Chargrilled Oysters: fresh-shucked Louisiana oysters topped with Parmesan butter cheese filling and grilled to perfection.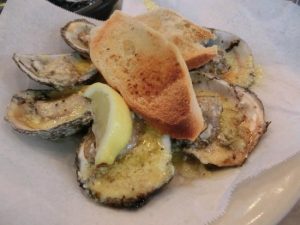 The Taste of New Orleans: a sampling of Chicken & Andouille Jambalaya, Crawfish Etouffée, and Chicken and Andouille Gumbo.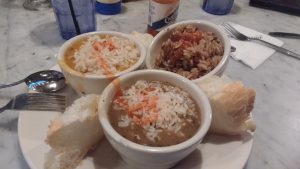 A Taste of France
We discovered Cafe Degas after googling things to do in New Orleans. Coincidentally, we stumbled upon a Bastille Day block party.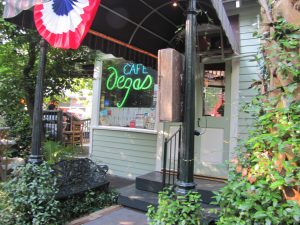 We found a great table on the patio. It was perfect for people watching and overlooking the entertainment. We ordered the red snapper with mashed potatoes and asparagus.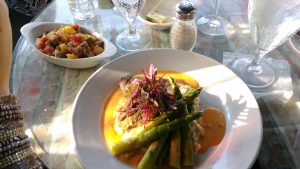 The super friendly staff let us sit at our table all evening. We met the French Consulate, and listened to the uplifting tunes of New Orleans Jazz Bands.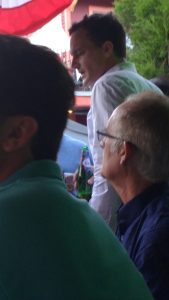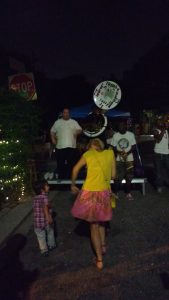 We met a wonderful local named Jeanne. She was making Gumbo at home the next day, and just like that, invited us over! New Orleans is the friendliest place. It has amazing cuisine, music, colliding cultures, and adventures to discover at every corner.
Jeanne's other friend, Thierry, invited us to his friend's house to watch the World Cup Final between Portugal and France. When we arrived, he introduced us to the hosts and owners of Cafe Degas, where we ate the night before! What a surprise!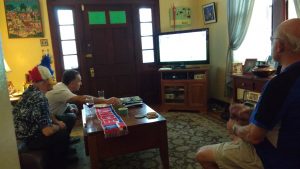 They treated us to more delicious French Cuisine, including Coq au Vin and an Eiffel Tower Parisian Flan (fancy!)…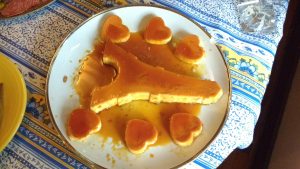 Back to the Quarter Again!
Jeanne was a great resource for new places to discover. She introduced us to the whole world of Tiki Drinks. So we checked out Beach Bum Barry's Latitude 29 after she raved about their great food and drinks.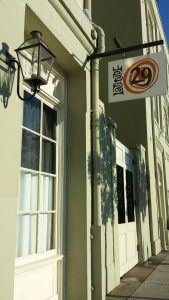 We ate the Sambal Shrimp and Grits : Spicy grilled shrimp and creamy white pork gravy with bacon marmalade. I officially made it to heaven…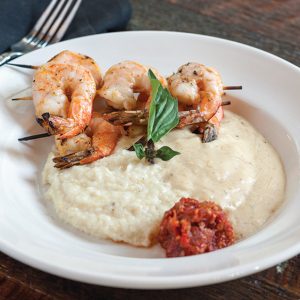 We washed it down with a Mai Tai and the Latitude 29.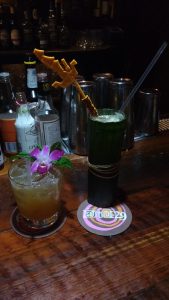 When in New Orleans, get messy with the famous Muffalata. We found a great little spot in the French Market.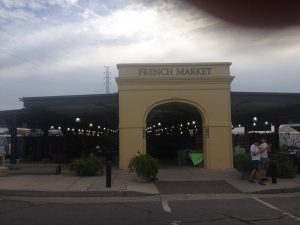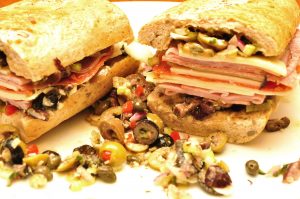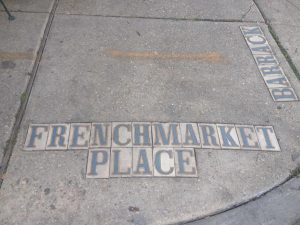 The Last Meal
On our many strolls on Magazine St., we discovered another little gem: Tee Eva's World Famous Pralines and Pies.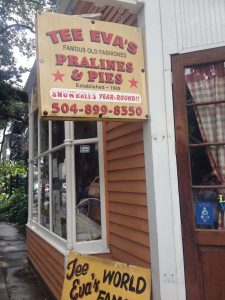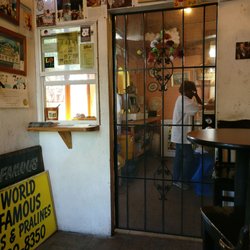 It was so difficult to choose from her scrumptious choices, but we took back a mini sweet potato and mini pecan pie to enjoy later at our New Orleans AirBnB.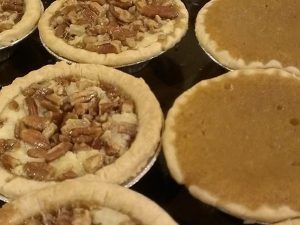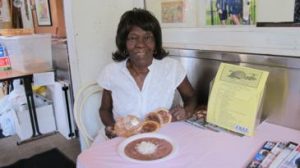 The Rum House is famous for their extensive variety of rums from around the world to choose from. We indulged in our last meal with the Caribbean Inspired Tacos and enjoyed our last drinks of our trip, a mojito and a Pina Colada.