Planning your next national park glamping getaway? Head out to Joshua Tree National Park for some of the most magical glamping desert spots!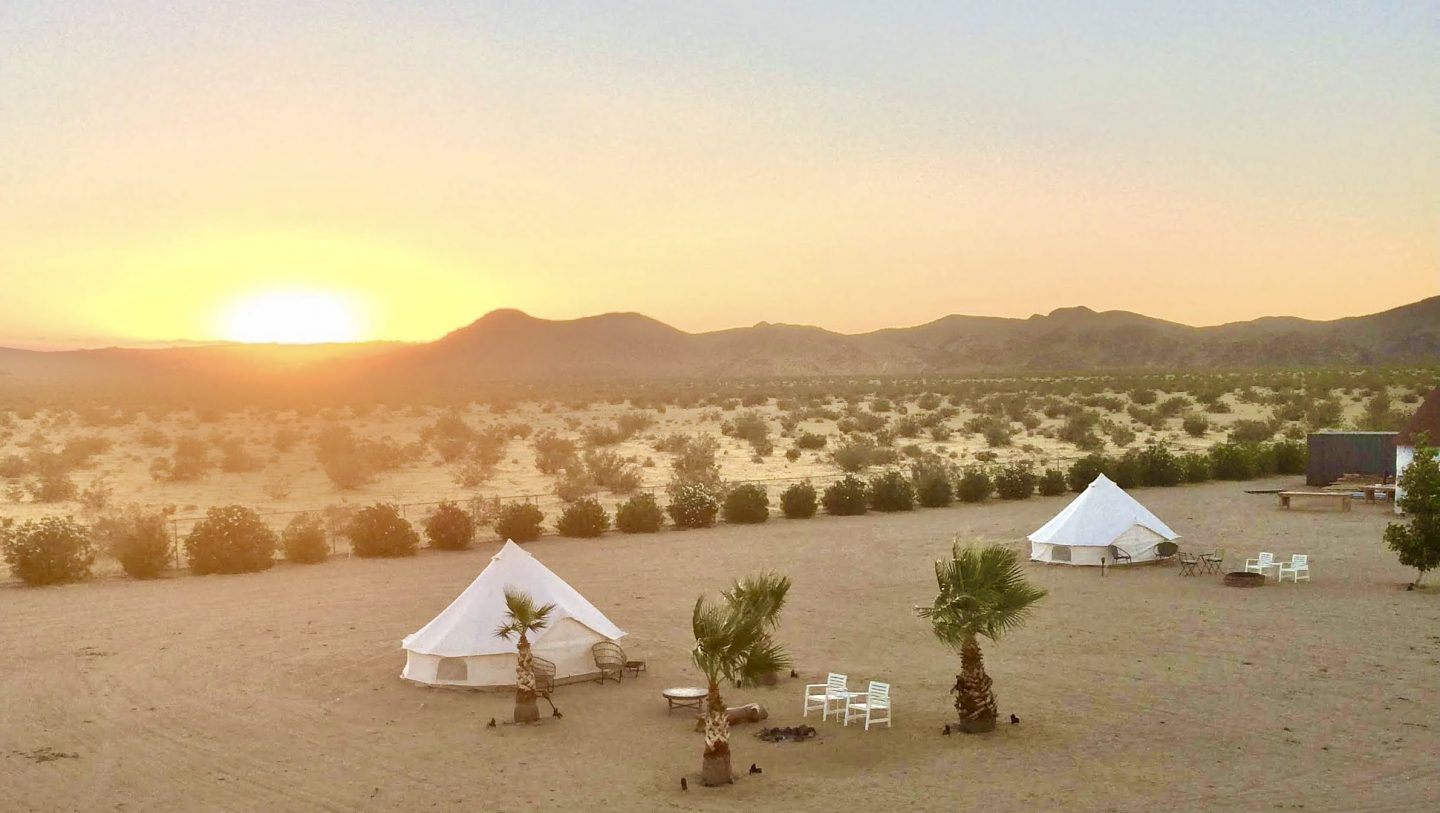 Why is it called Joshua Tree?
Great question!
Legend has it that a group of Mormon travelers back in the mid 19th century saw these massive "trees" and saw the image of Joshua raising his arms up.
They are the most unique part of this national park that draws in an average of 2.4 million visitors a year, so there is definitely something magical about these members of the agave family.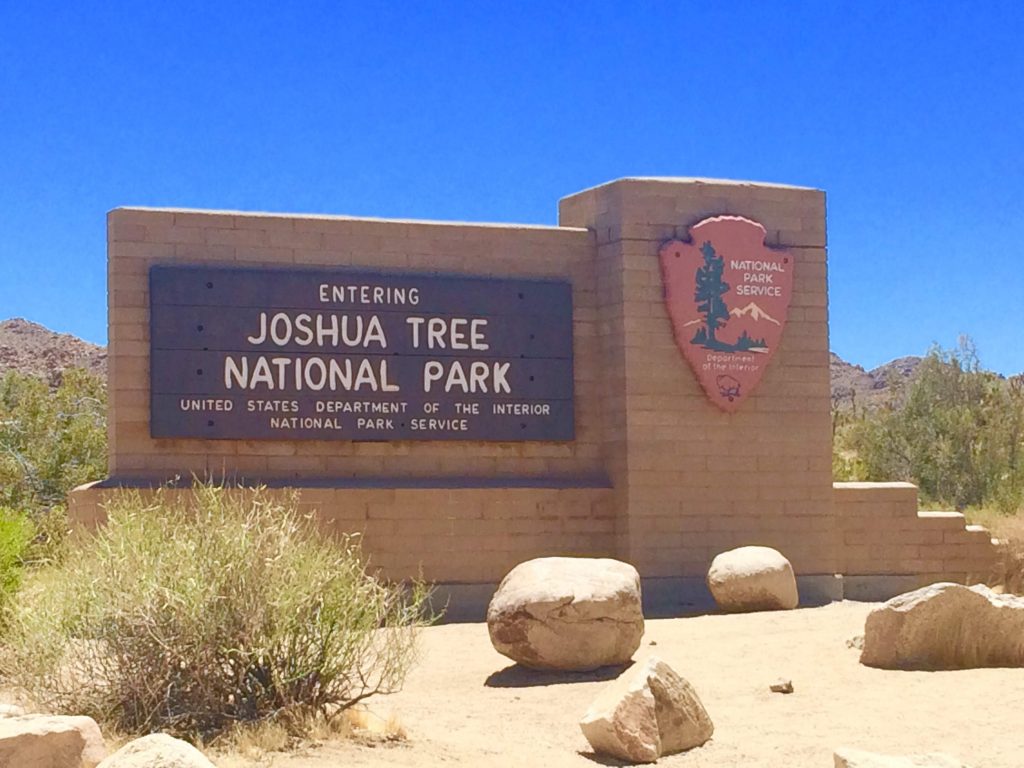 Plan your Joshua Tree National Park visit
Hours of Operation: Open Year Round I Monday-Sunday
Joshua Tree Visitor Center: 6554 Park Blvd. Joshua Tree, CA 92252 Open: Monday-Friday 7:30am-5pm
Cost: fees vary depending on how you enter park and how long you are visiting, more here
Entrances: Three entrances into the park, more info here
Pets allowed on leash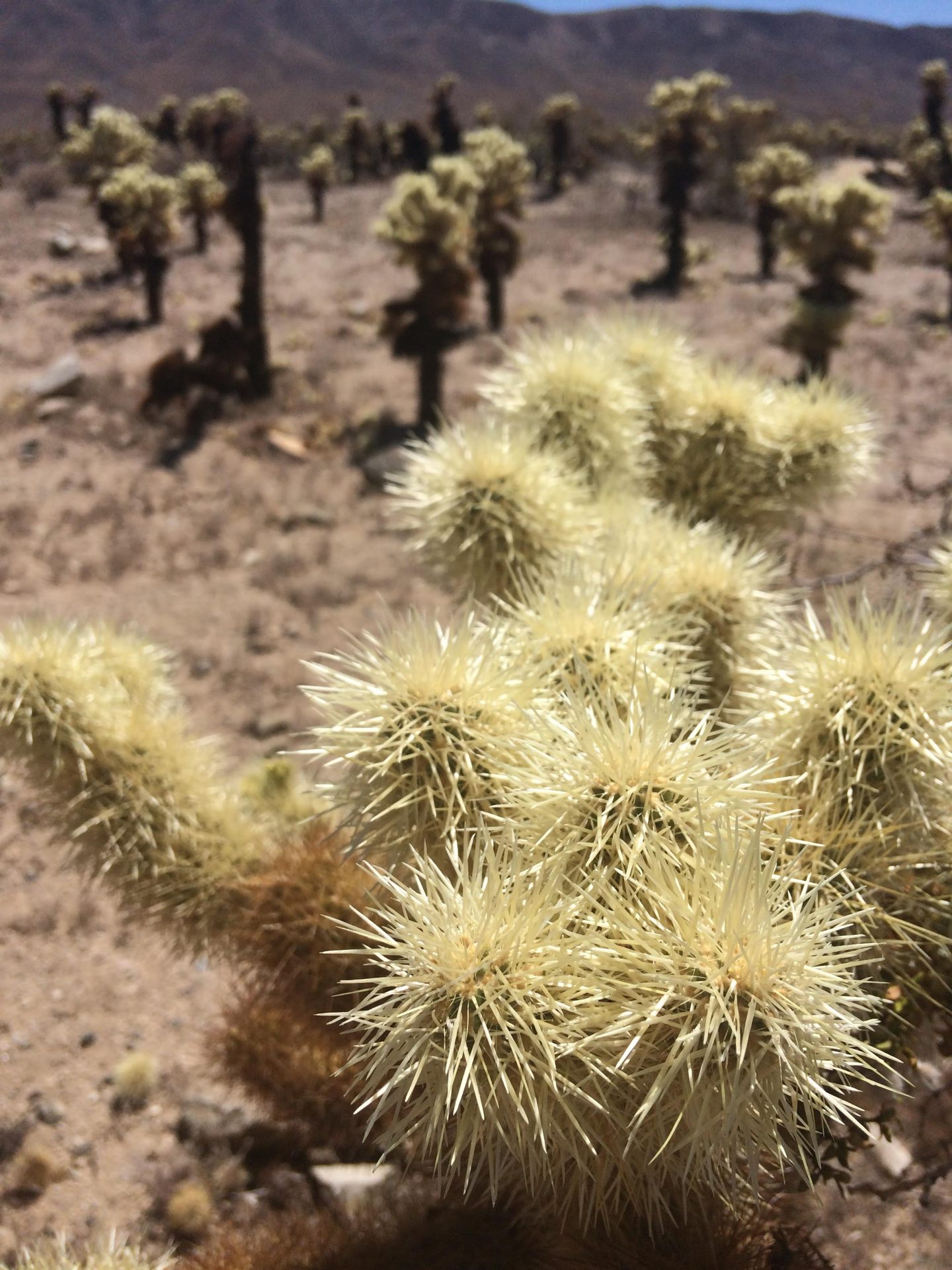 Joshua Tree National Park Glamping Spots
Now that you have your park visit all planned, where are you going to stay?
CASTLE HOUSE ESTATE, Joshua Tree, California
Stay in a Tiny Castle!
Located 15 minutes from the Joshua Tree National Park West entrance, this glamping spot is the perfect spot to live out your glamping fairytale at Castle House Estate…..
Watch a quick video of the Tiny Castle Guard Tower 1
You can choose between two guard towers to stay in at the front entrance of the property.
Each tower is 3 levels, the first level has a small sitting area, with a small fridge, and coffee maker, and water.
The second level is a comfy queen bed, with AC/heat, a TV, and lots of windows to enjoy the surrounding views.
Bathroom and showers are located outside, remember it's glamping!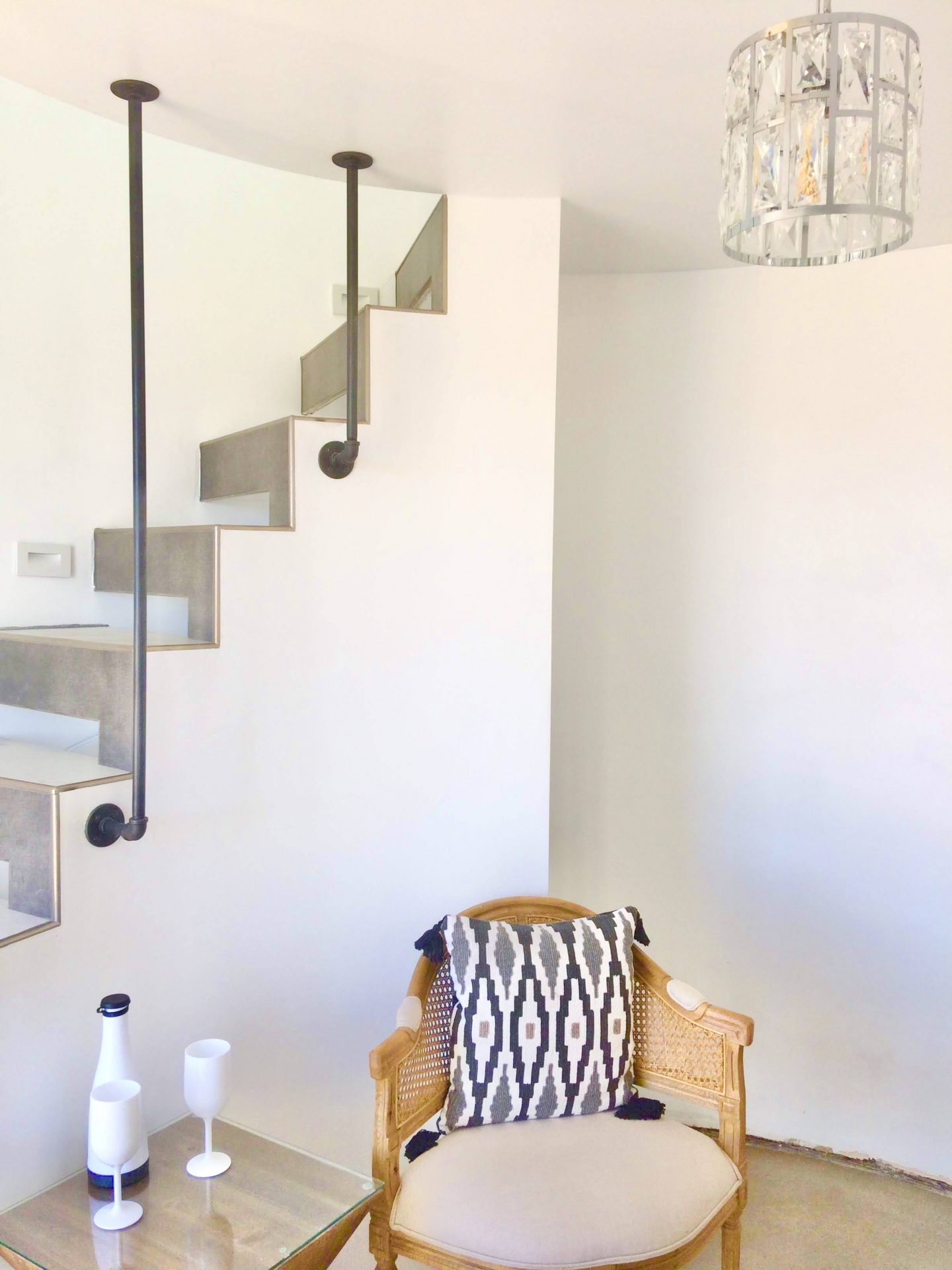 The third level is accessed from the bedroom up a ladder, to a roof top view of the whole property……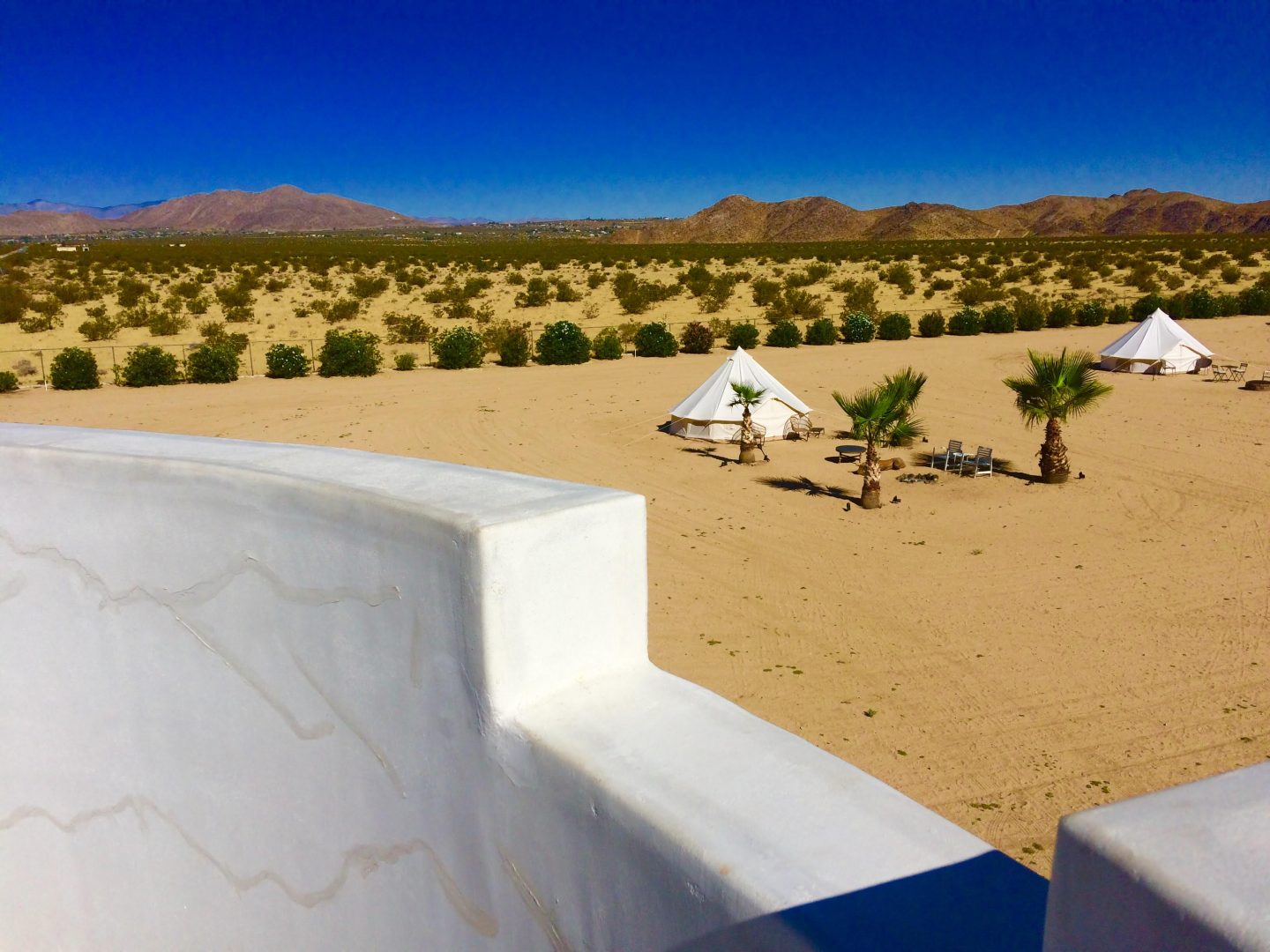 Bell Glamping Tent
If you are not quite ready to learn how to pitch a tent, and roll out a sleeping bag, why not start with a glamping tent?
Castle House Estate has 3 different bell tents to choose from, each with a queen mattress, and 1600 thread count sheets ladies!
With just basic necessities inside, and a private fire pit to enjoy the starry evenings.
Bathrooms and showers are located outside.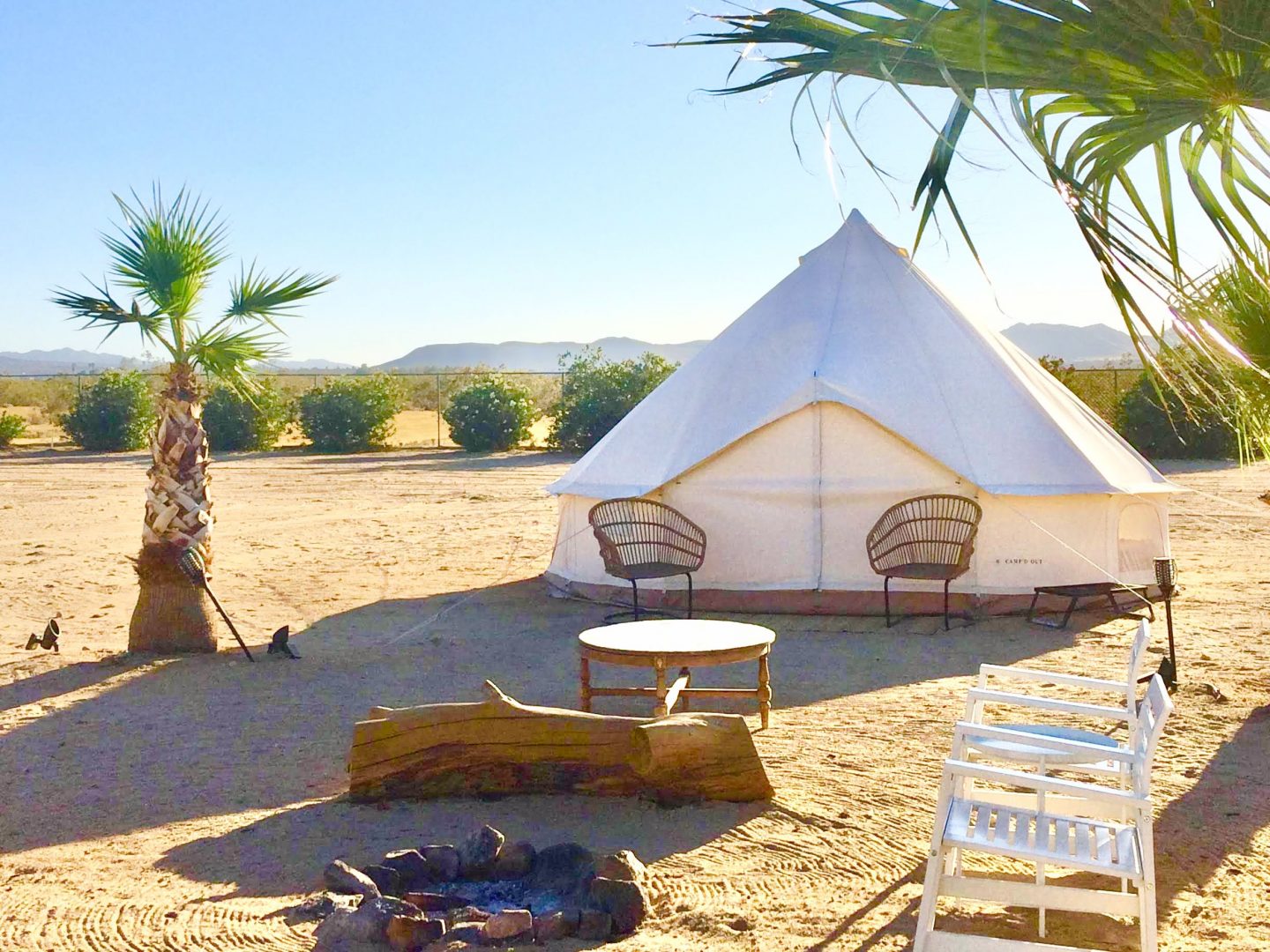 All guests also have access to a cowboy plunge pool to cool off during the summer,
Rumor has it there is a roller skating rink on the property too!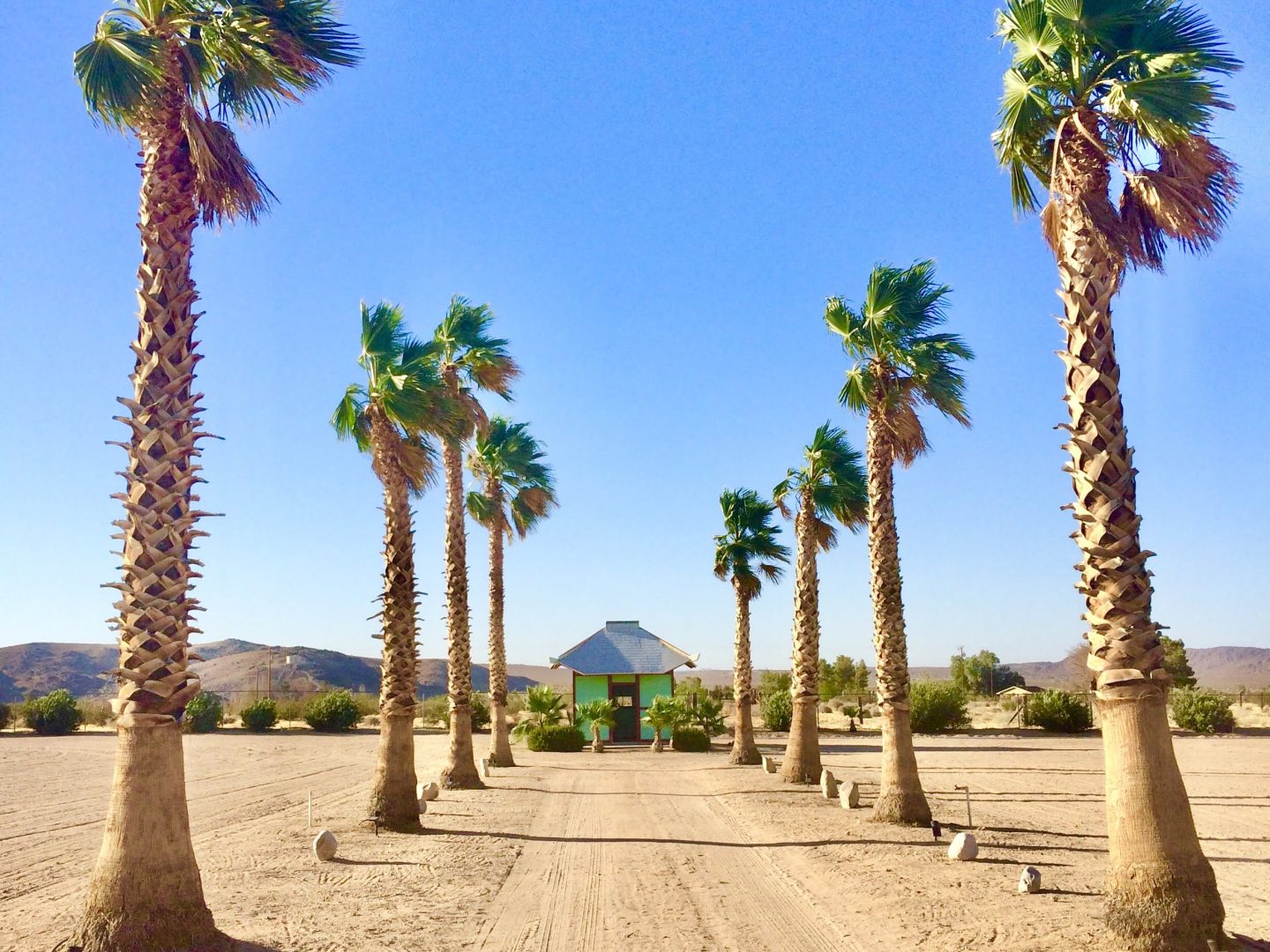 Tiny Shipping Container
Yep, you heard that right!
With so many options to choose for your national park glamping getaway, why not stay in a shipping container?
This ultra luxurious glamping spot is located towards the back of the Castle House Estate and has it's own private bathroom!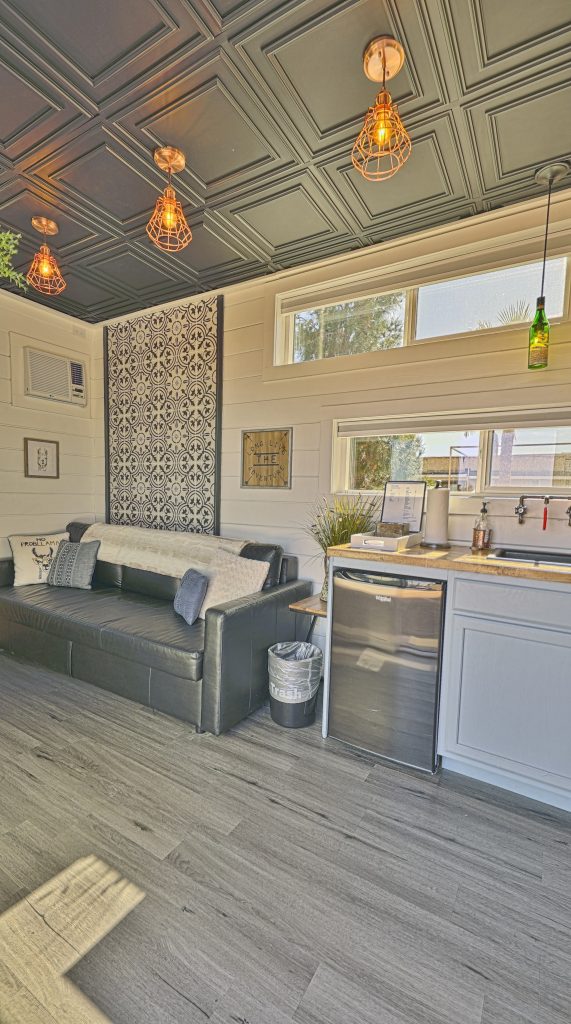 Measuring in at 160 square feet, this shipping container might be tiny but has everything for all your glamping needs…..
LONE WOLF RANCH, Yucca Valley, California
Stay in a Bus!
This national park glamping spot is located on Lone Wolf Ranch, in Yucca Valley, just 15 minutes from the west entrance of Joshua Tree National Park.
It's a 1960's Greyhound bus fully converted and now a special glamping spot for you to enjoy……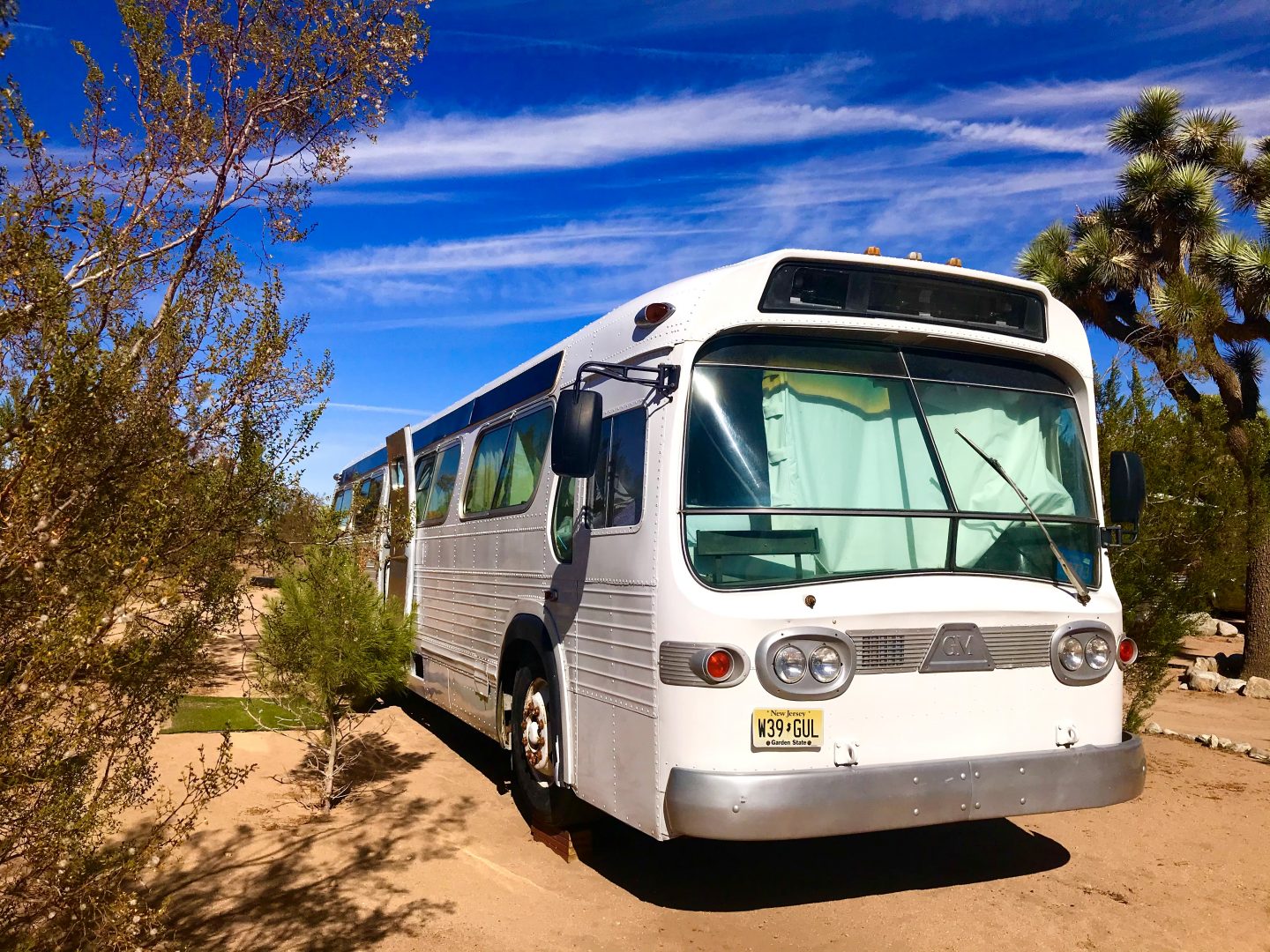 All your glamping needs are taken care of with three sleeping areas to choose from.
A queen bed in the rear of the bus, a pull out futon in the living area, and a twin bed in the front of the bus. The perfect spot to bring your friends for a magical desert getaway.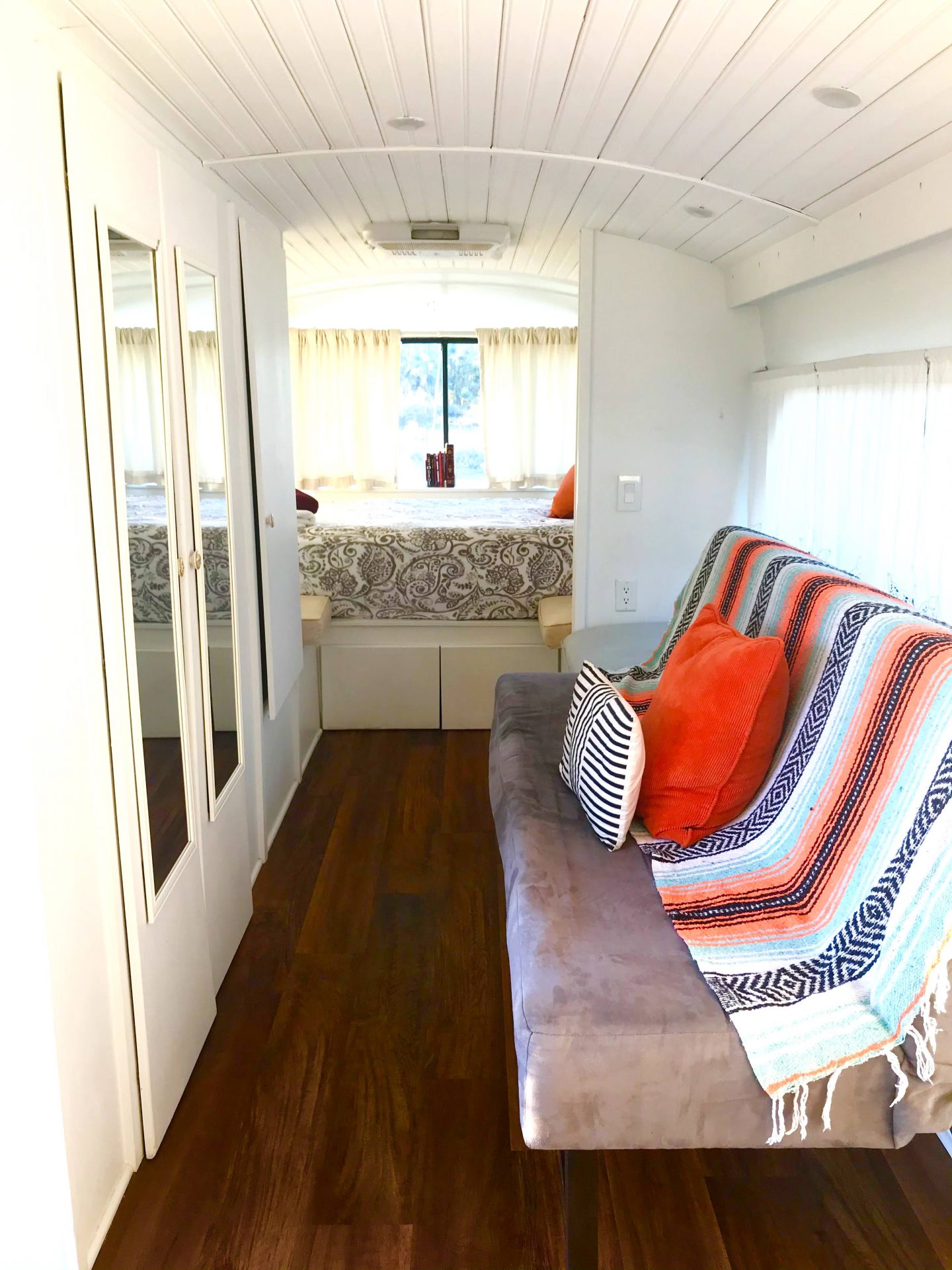 You also have a private out door area to enjoy all the surrounding Joshua Trees, and the evening sunsets.
If you are at all considering the bus life, this is the perfect way to stay in one to see if living the nomad life is for you!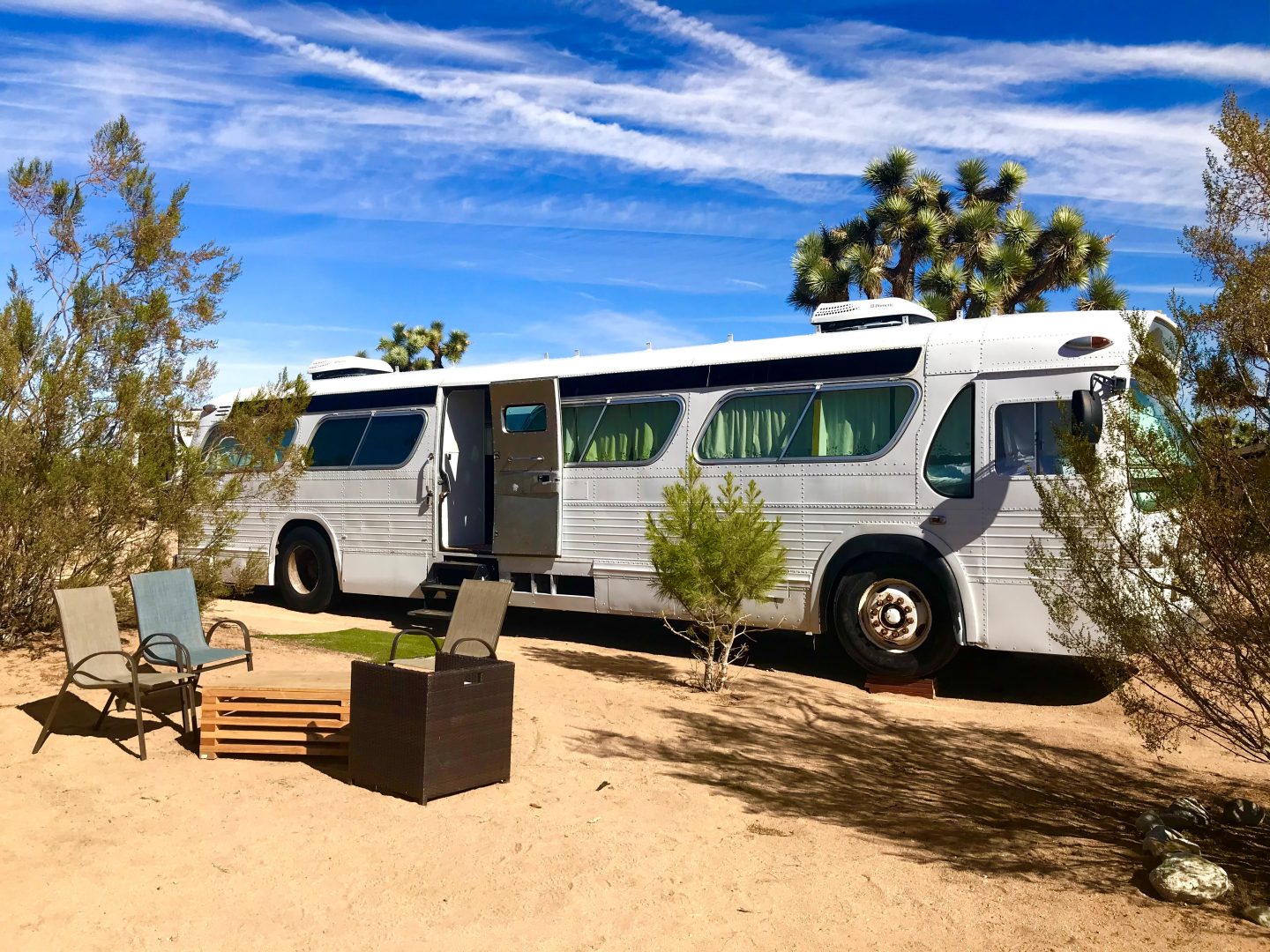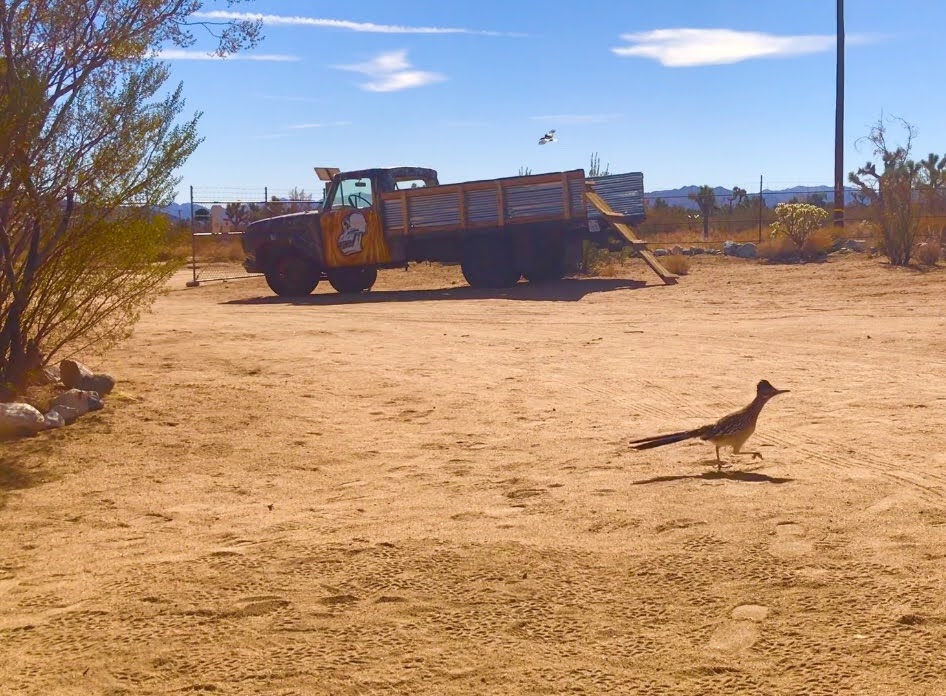 Also on the property is an airstream, tiny shipping containers and a yurt……..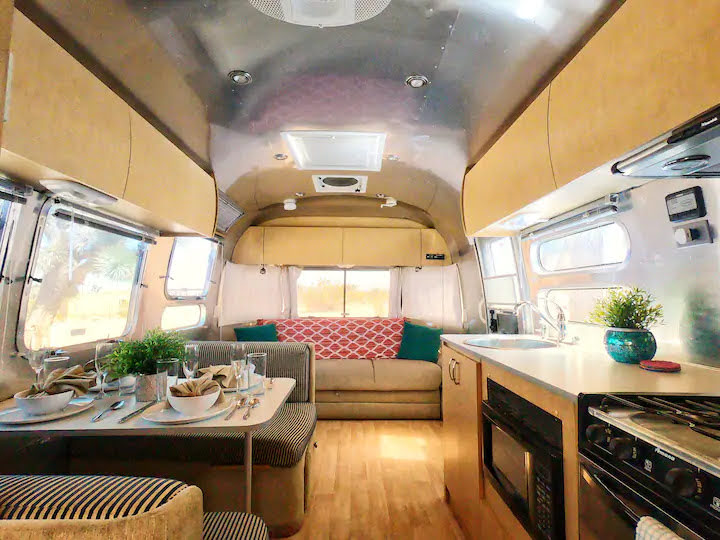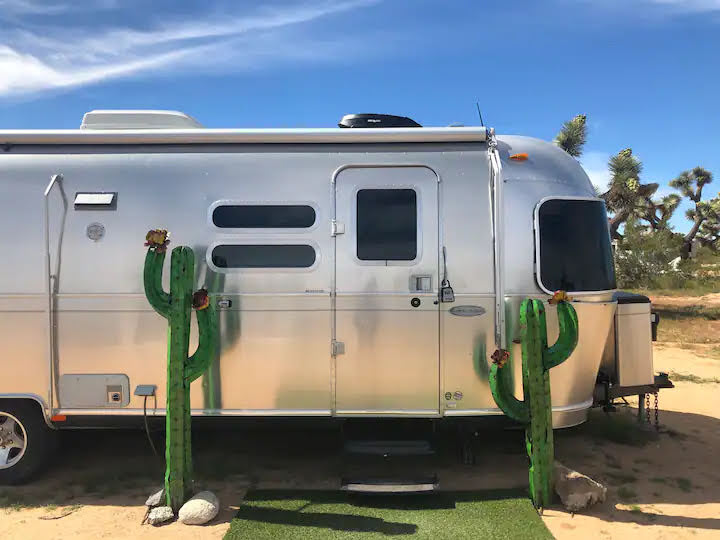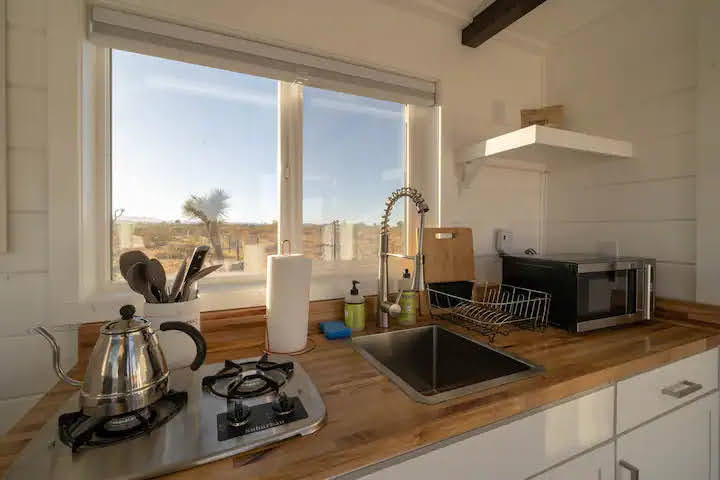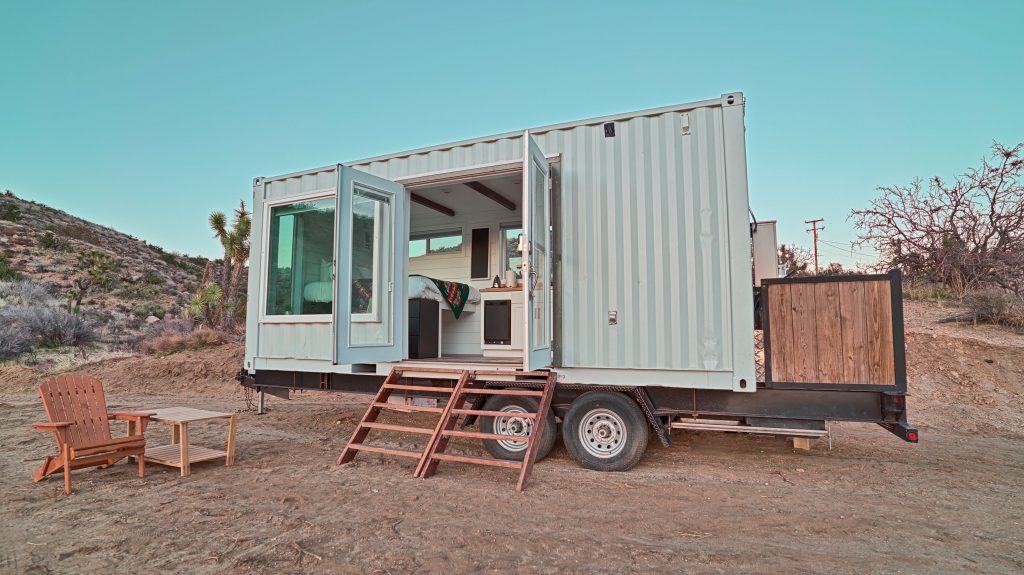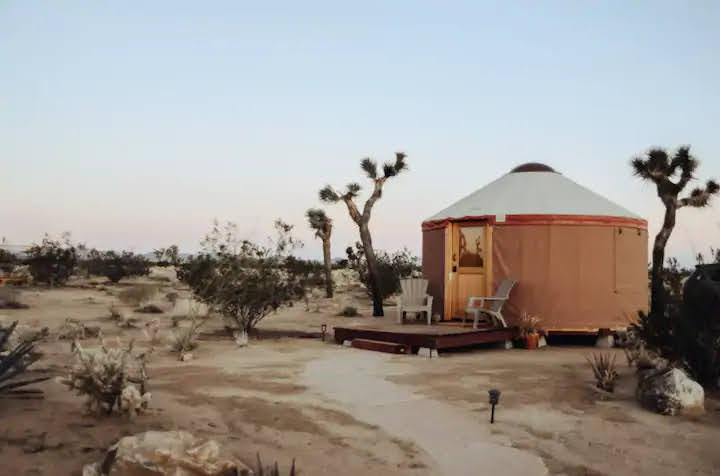 If staying in all of these national park glamping spots are out of your comfort zone, then this studio cabin is just right.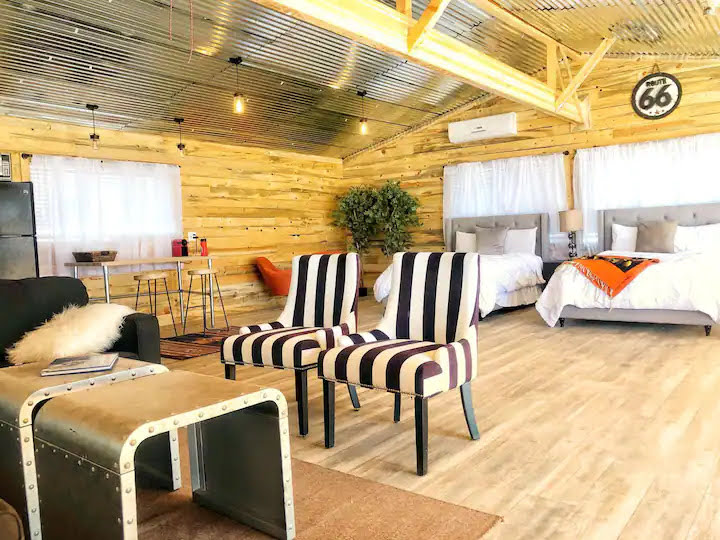 Why not try out a tiny bus?
Tiny Bus
How adorable is this national park glamping spot near Joshua Tree?
It might be tiny, but it's mighty with all of these luxurious pillows and queen bed in the back……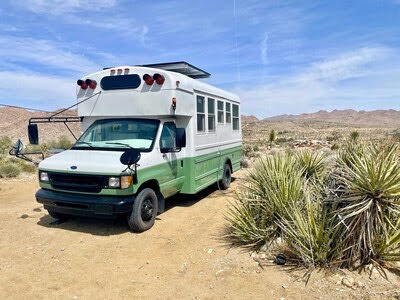 Lotus Joshua Tree Tiny House
My personal favorite kind of glamping is a tiny house, of course!
This tiny house has everything you need for a desert weekend national park glamping getaway.
Two queen bed lofts, AC/Heat, a full kitchen for cooking meals, a bathroom, and a stylish outdoor area to enjoy those desert starry nights…..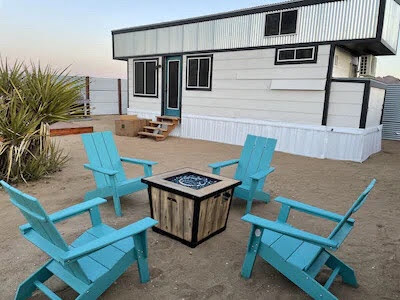 Looking for other places to stay near Joshua Tree National Park? Search for hotels etc…….
A few other things to visit outside of the park……
While Joshua Tree National Park is the main attraction to visiting this part of the Mojave desert, there are plenty of other equally interesting places to visit too.
Pioneertown is located 20 minutes from Joshua Tree, off of Hwy 62, once an old movie set, now a fun spot to live out your old west dreams.
Filled with antique shops, artisan shops, an ice cream parlor, and the famous Pappy and Harriet's, it's definitely worth a little day trip to add to your national park glamping planning list.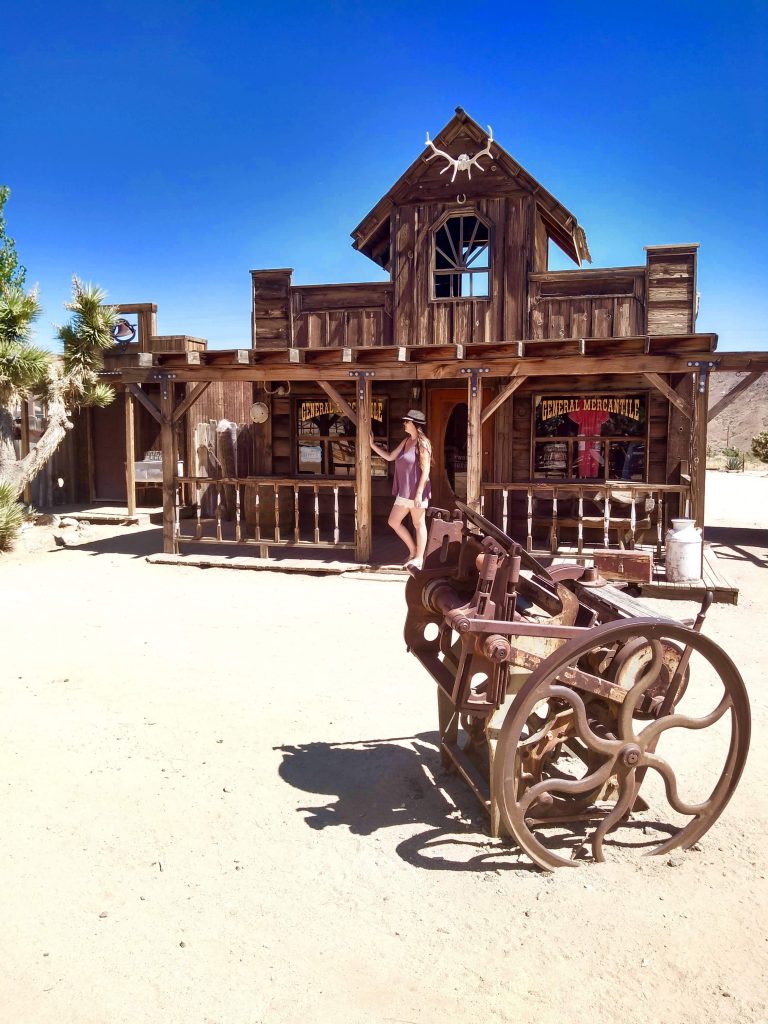 Visit the Noah Purifoy Foundation Outdoor Museum full of quirky art….
Created by the late Noah Purifoy, all of his art installations in the Mojave Desert use old junk transformed into art.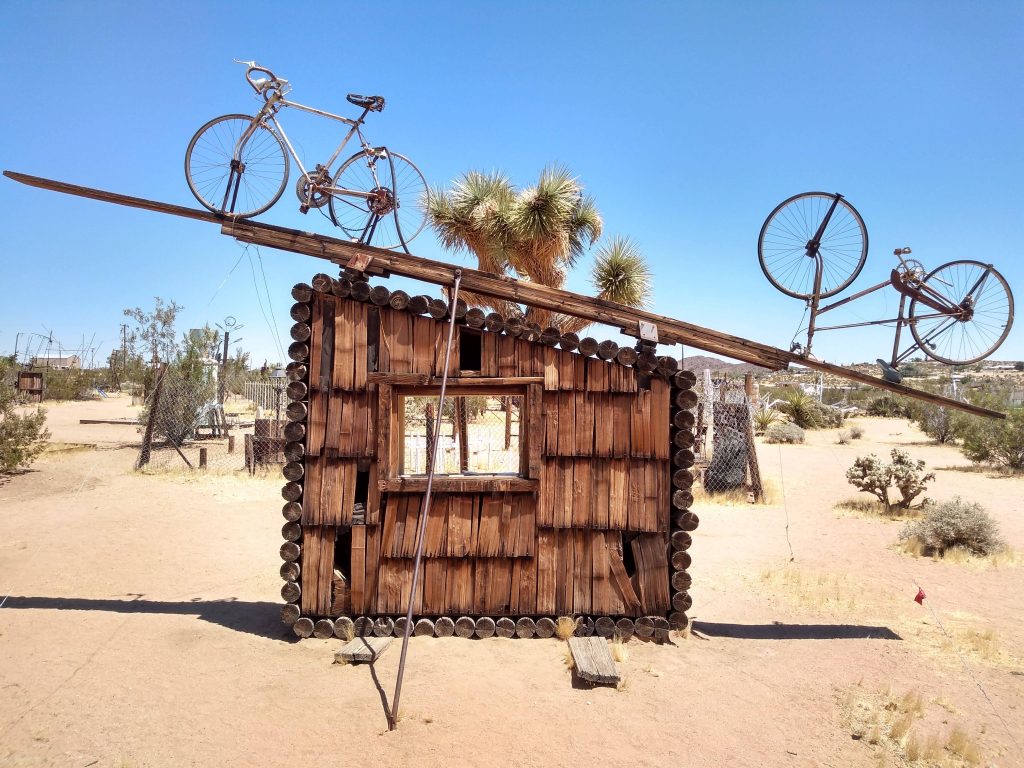 Make sure to head down to Palm Springs and take the Palm Springs Arieal Tramway up to Mt. Jacinto for a complete view of the Cochella Valley.
You pay $28.95 to ride up to the top of the hill, with a hilltop restaurant, gift shop and plenty of trails to hike.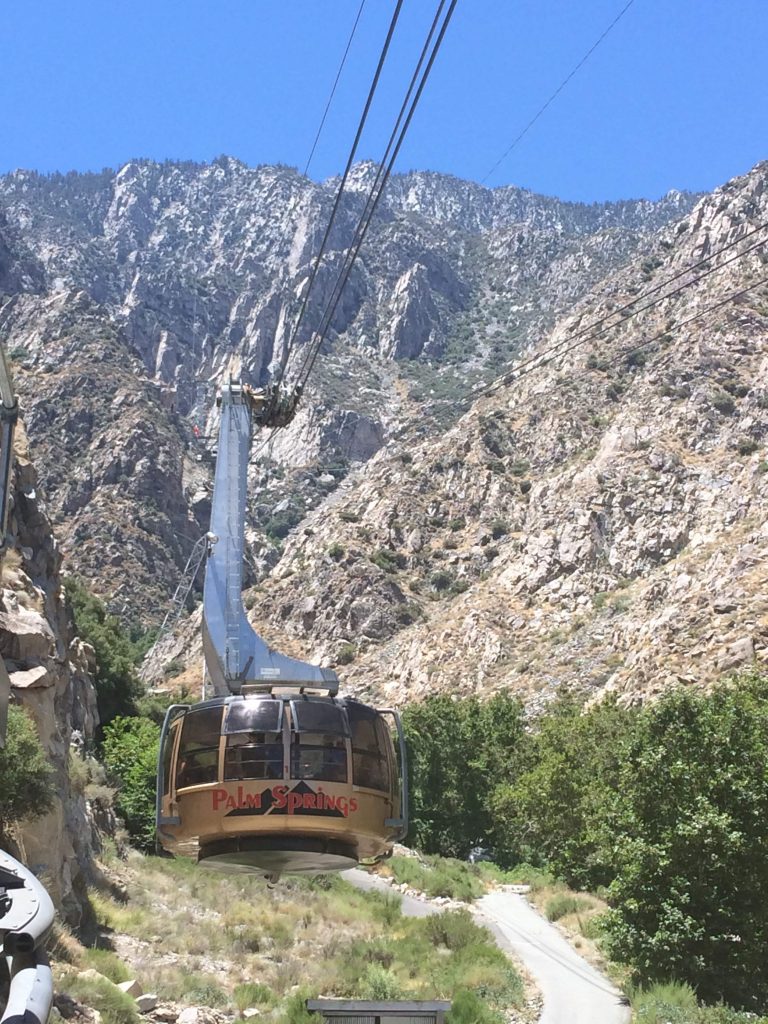 You can not come to the desert without having a world famous date shake from Shields Date Farm in Indio California!
Just go do it, you won't be disappointed!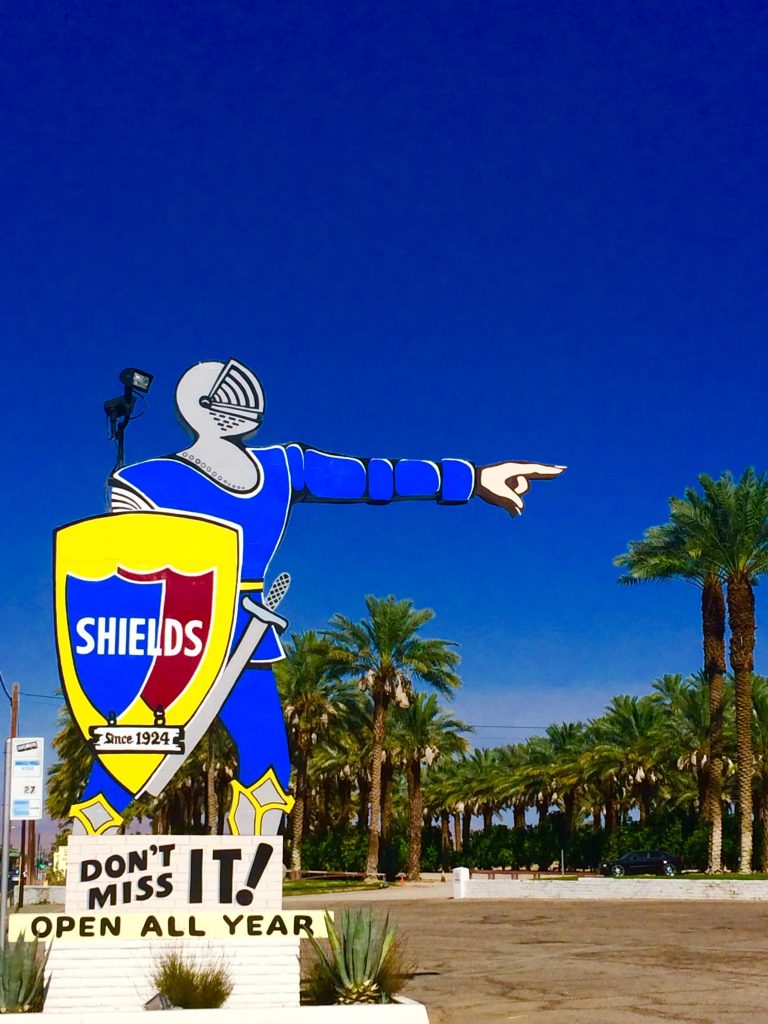 Get the true Joshua Tree experience and enjoy all of it's quirkiness, like ARTFX and Furnishings….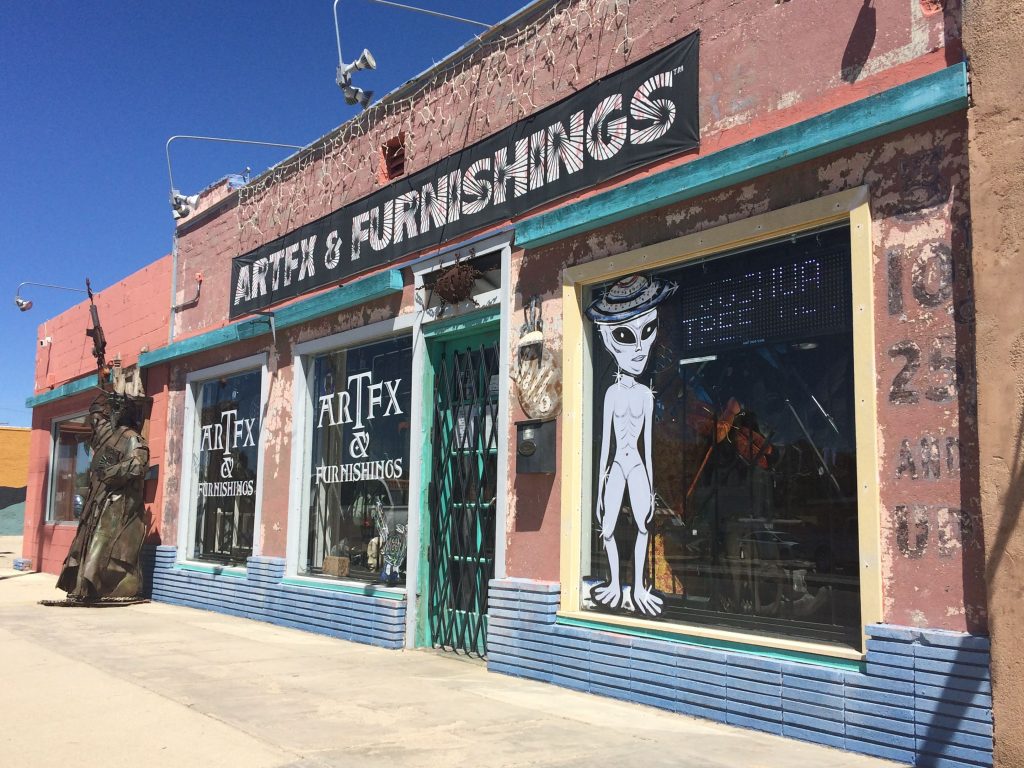 Planning a trip to Joshua Tree National Park? Pin it!
*Disclaimer: This post contains affiliate links, with no extra cost to you, it just helps me bring you more content like this, thank you for visiting!