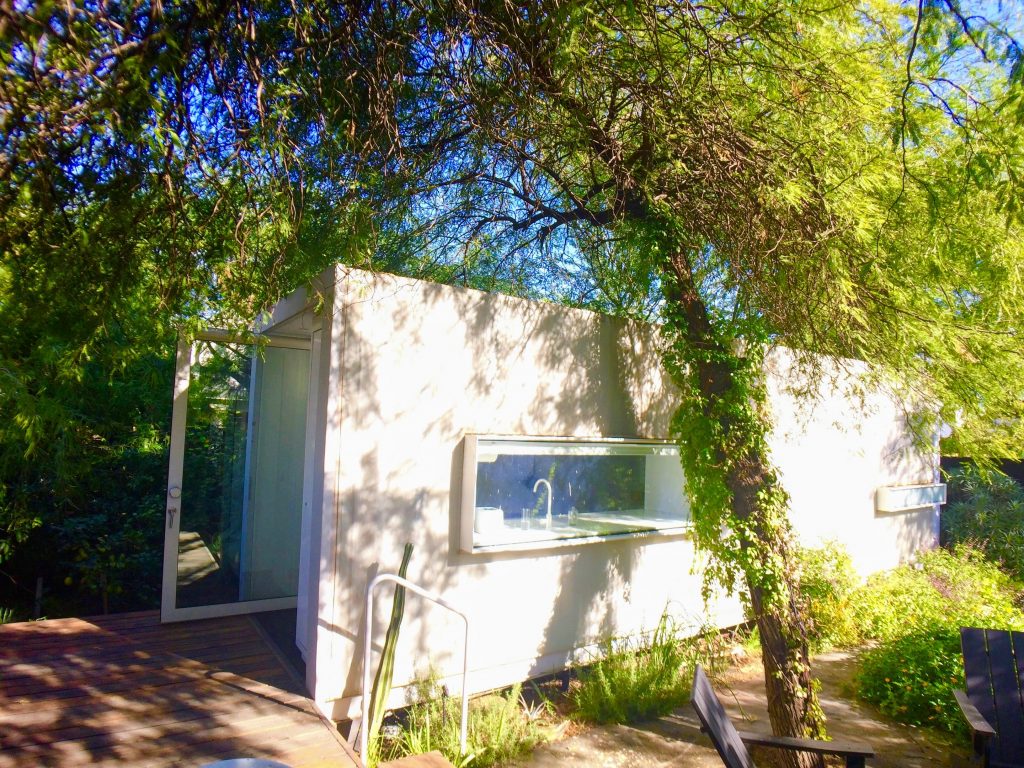 If you haven't considered shipping container home builders as an option for a tiny house, now is the time to check one out!
Traditionally most people who have gone tiny have chosen a traditional tiny home made from wood and constructed it on a trailer. But maybe you're looking for more options that help recycle materials and are a more sustainable option for the environment. Container home builders have created these amazing spaces that still offer a smaller living footprint with a lifestyle fit for everyday living.
Take a Tour of a Sleek Modern Getaway!
Features of the KBOX Container Home
While container home builders offer many options to choose from here are a few of the features that Arizona based builder KasierWorks offers:
Choose from the 360 square foot or 480 square foot KBOX models
Smart storage solutions so it's out of sight but never out of reach
Exteriors built to sustain harsh environments
Interiors feature premium finishes and integrated Bosch appliances
KBOX BASE price: $135,000-160,000, with added features: $142,00-198,000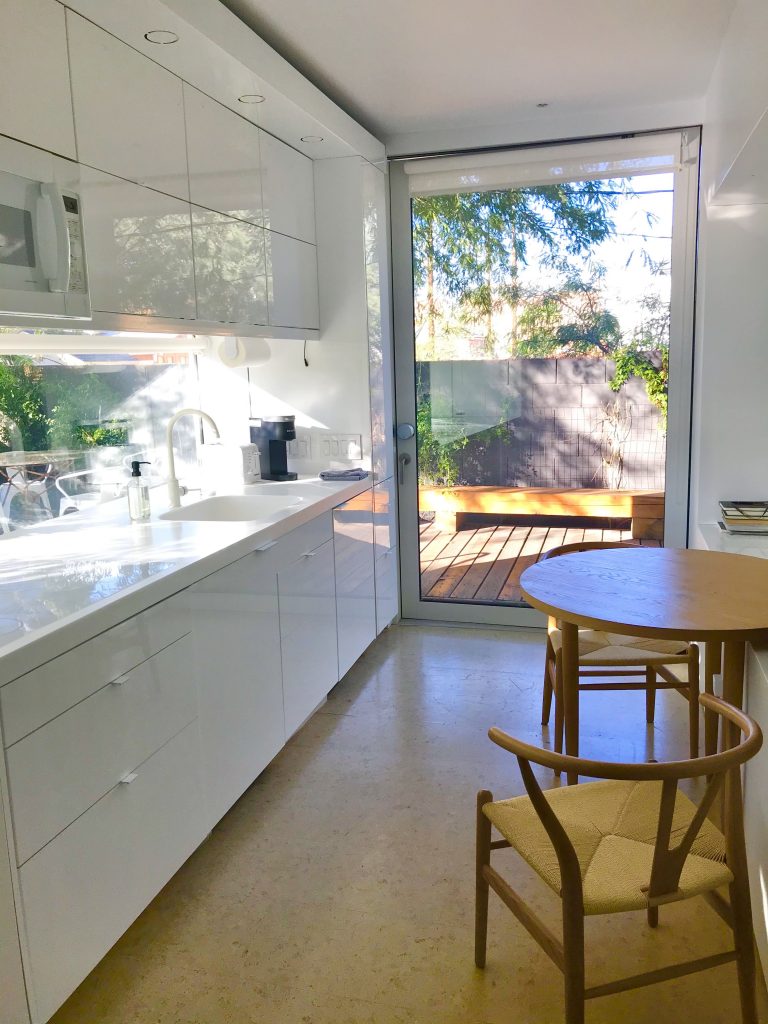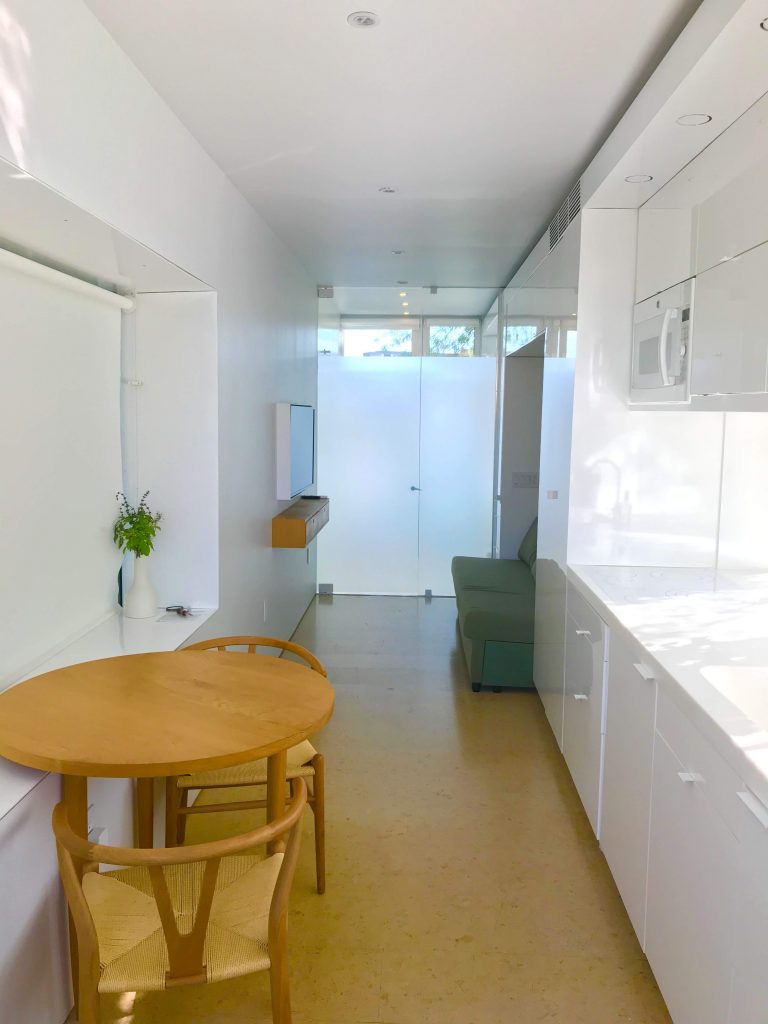 Can I stay in a shipping container?
Why yes you can! This particular model is offered by KaiserWorks, one of many container home builders avaliable across the US.
Based in Phoenix, in the heart of the historic Garfield district with trendy shops and tasty restaurants just a stroll away this container home is a sleek modern getaway nestled in a garden oasis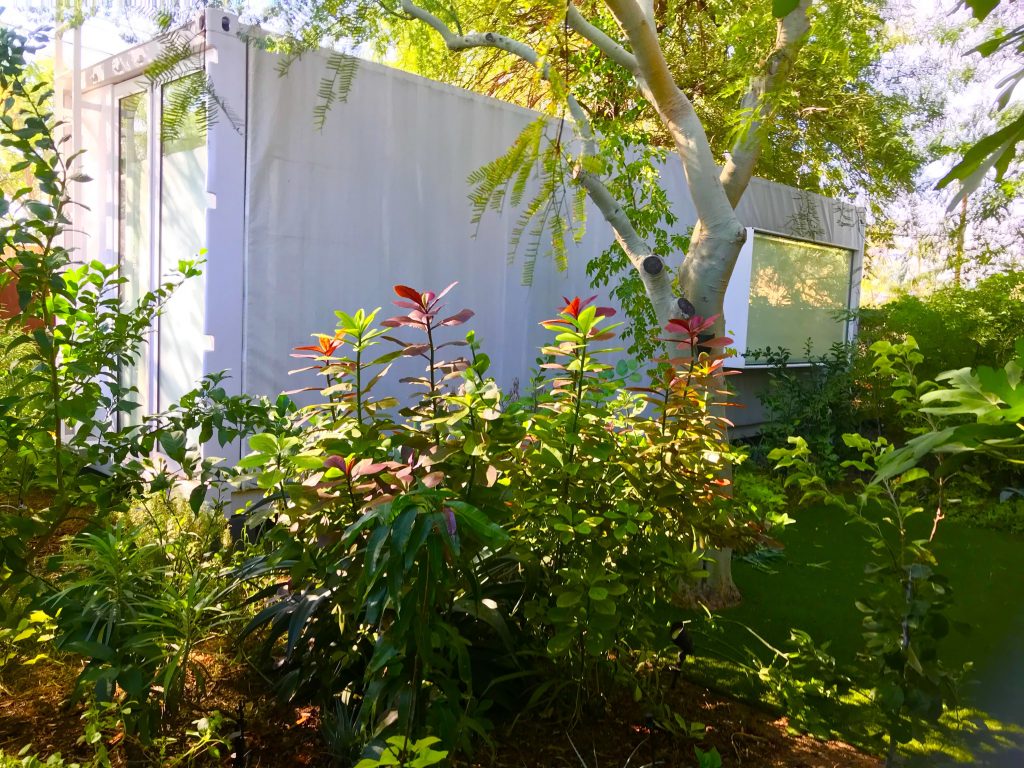 This unique rental is available on Airbnb and features the comforts of a tiny home away form home to make your stay feel comfortable:
Host provides milk, and cereal for breakfast
Full kitchen for cooking meals
Plenty of storage for longer stays
Sparkling clean modern bathroom with toiletries
Plush bathroom towels
Pull out sofa bed with plenty of blankets/linens
Outdoor private patio area with fireplace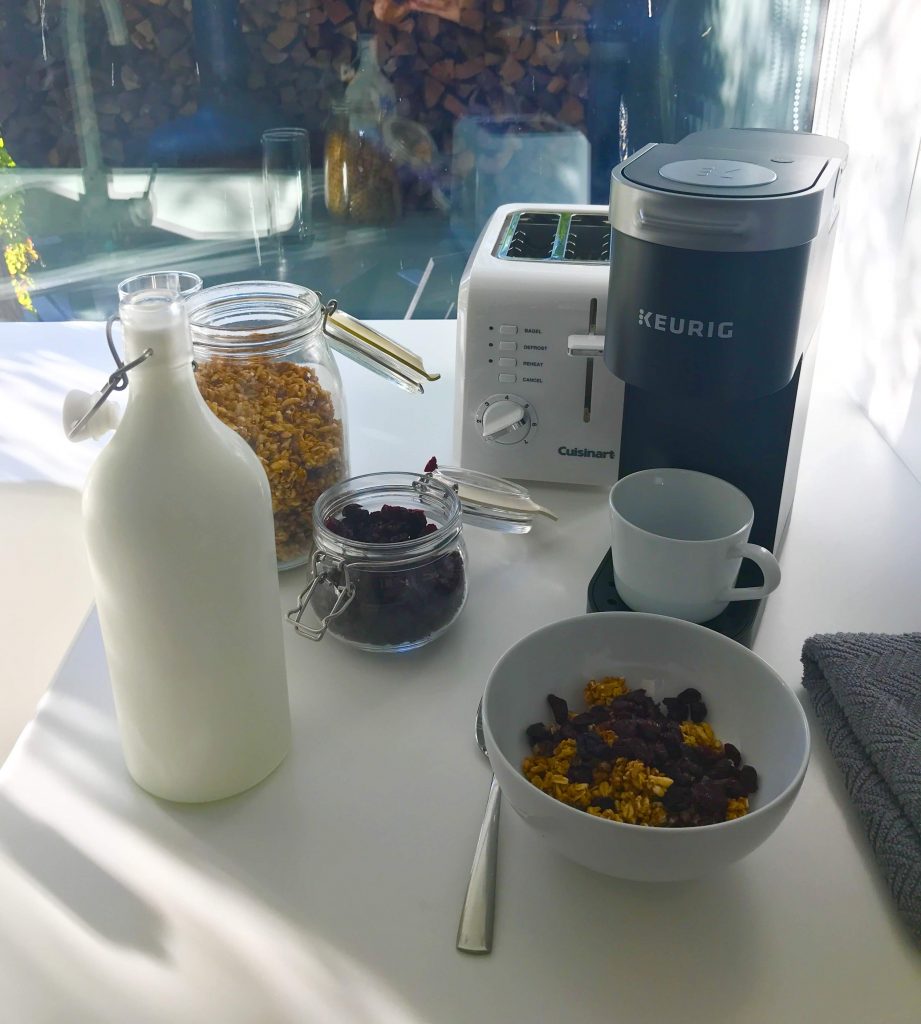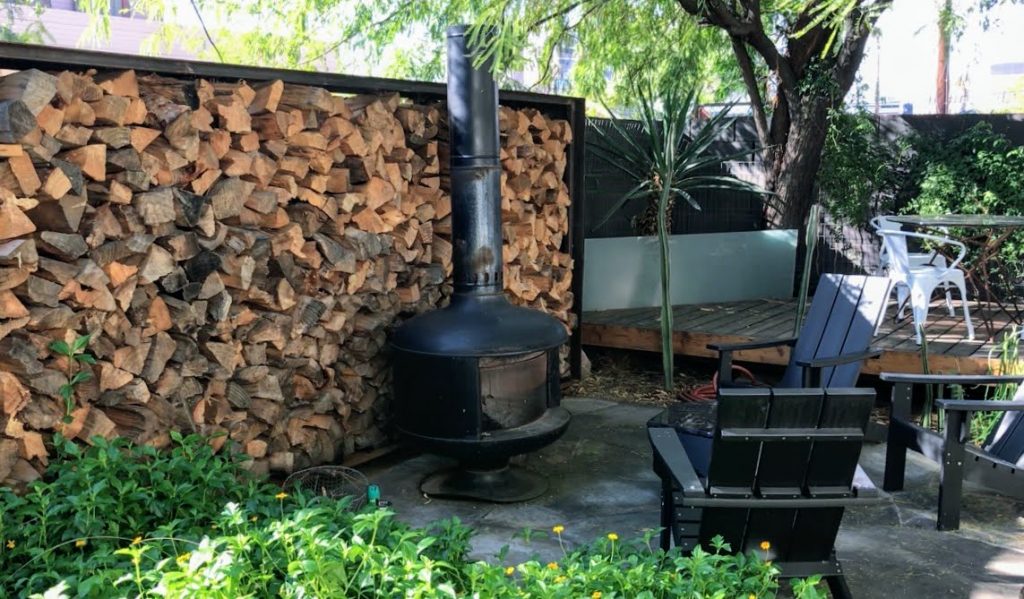 If you've been considering researching container home builders here are a couple more options you can check out in California!
Planning a trip to Phoenix, Arizona? Pin it!