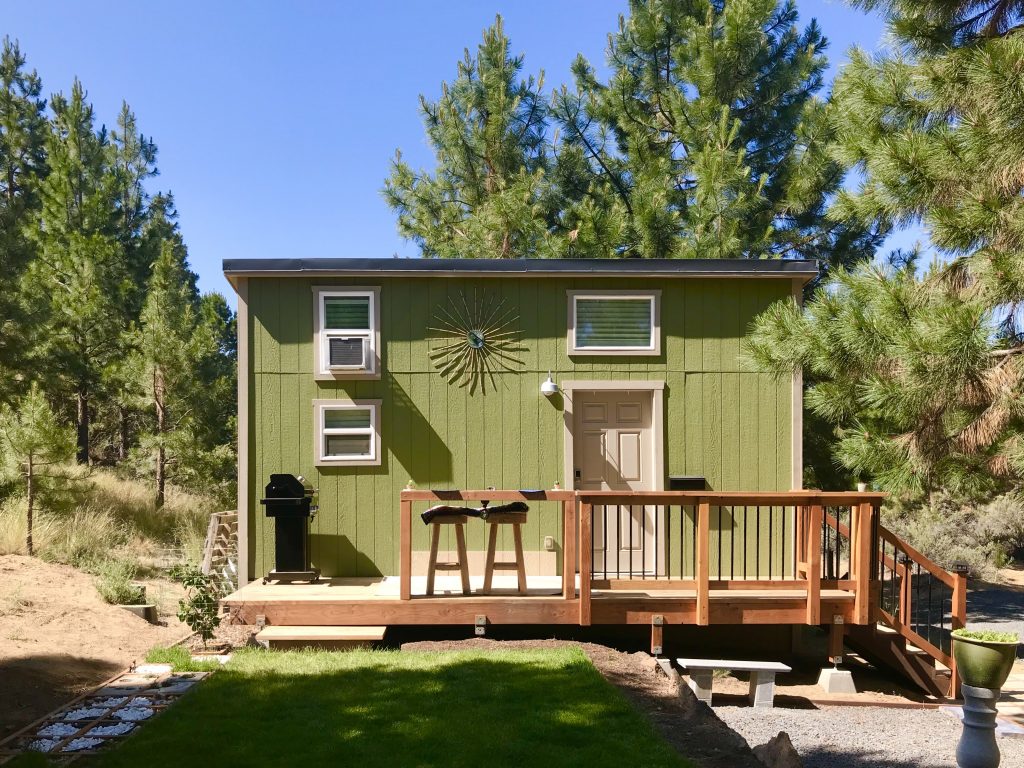 Are you looking for a tiny house airbnb getaway surrounded by nature and your own private oasis?
The Forested Tiny BirdHouse in Bend, Oregon is your escape from the day to day stress of life….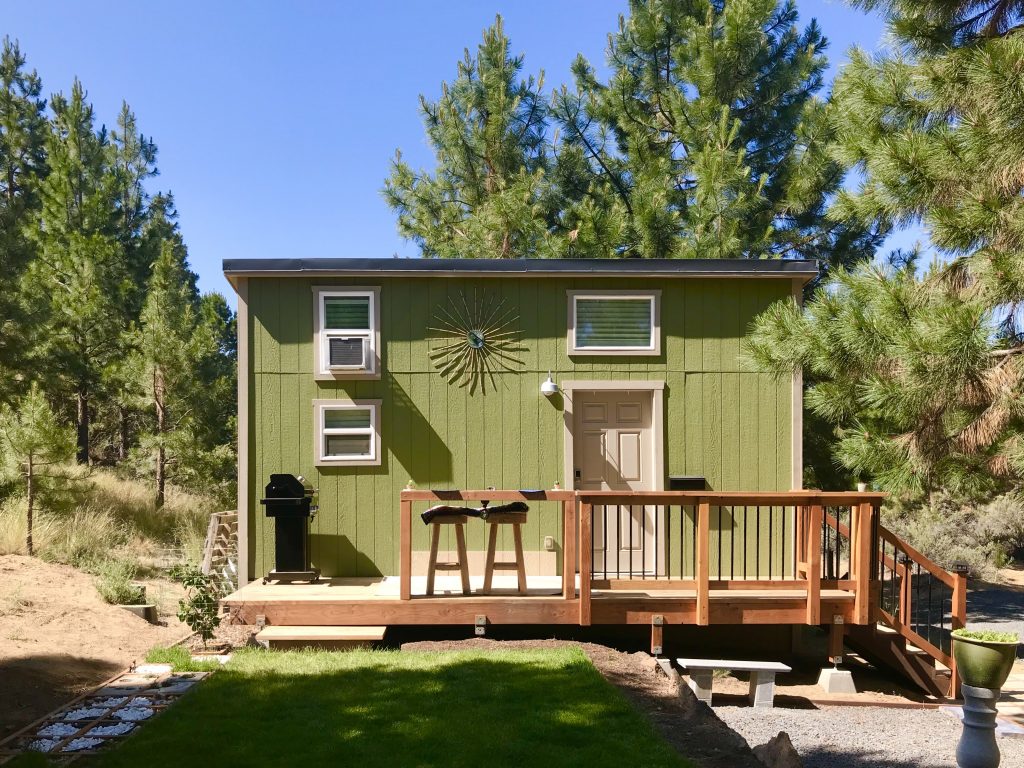 The hosts have created a special space for guests to enjoy the indoors as well as the outdoors.
With creative touches sprinkled throughout the outdoor space, complete with artistic pieces and areas to relax and unwind.
This is a special tiny house airbnb treat!
THE FORESTED TINY BIRDHOUSE
Staying true to it's name, this tiny house airbnb is nestled in a forest of green pine trees.
Just about every tree houses a sweet little birdhouse or a bird feeder to attract all types of birds for the avid bird lover to enjoy!
If you take the time to relax and take in the moment, I recommend stretching out on the lawn and wait for the families of deer that come walking by….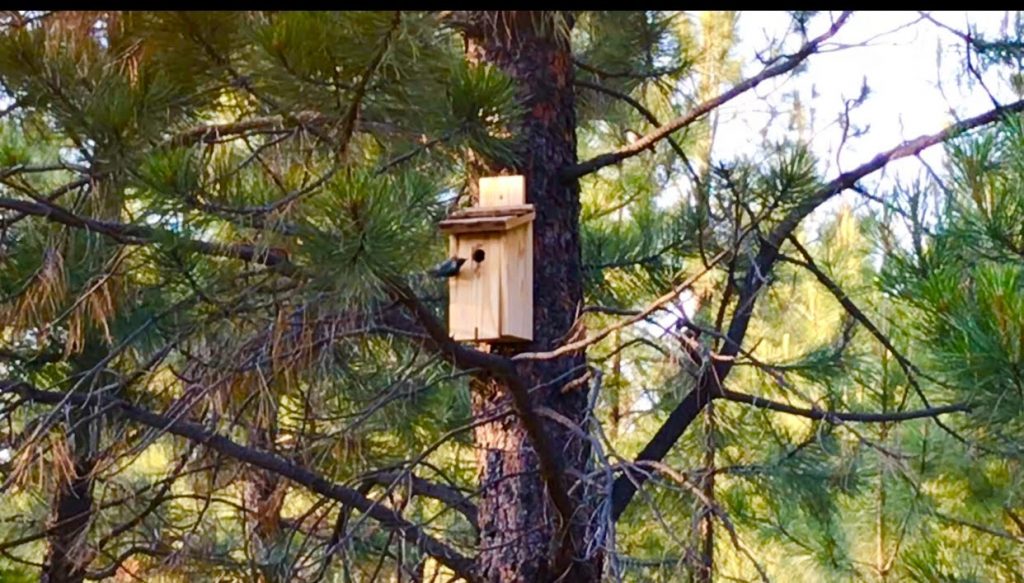 As much love and detail that the hosts put into the outdoor area, they put even more into this lovely tiny house airbnb indoor space as well.
This impeccably clean tiny house comes with all the comforts of a home and even more!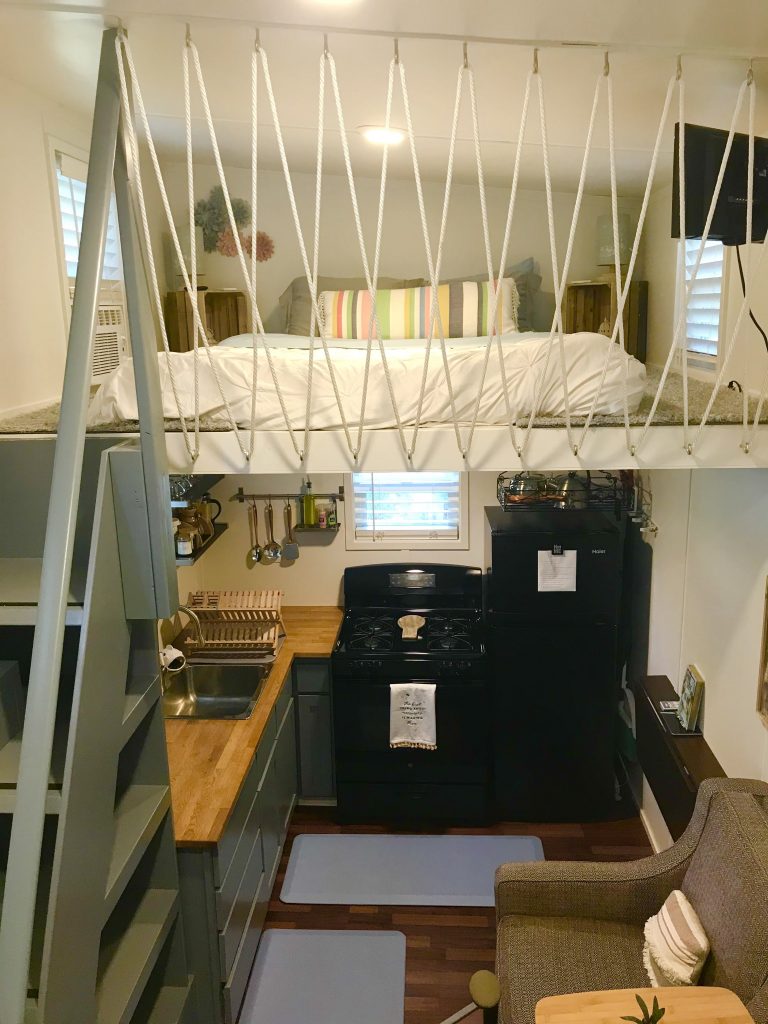 The highlight of this tiny house airbnb is the fully stocked coffee bar complete with a Chemex Pour over glass coffee maker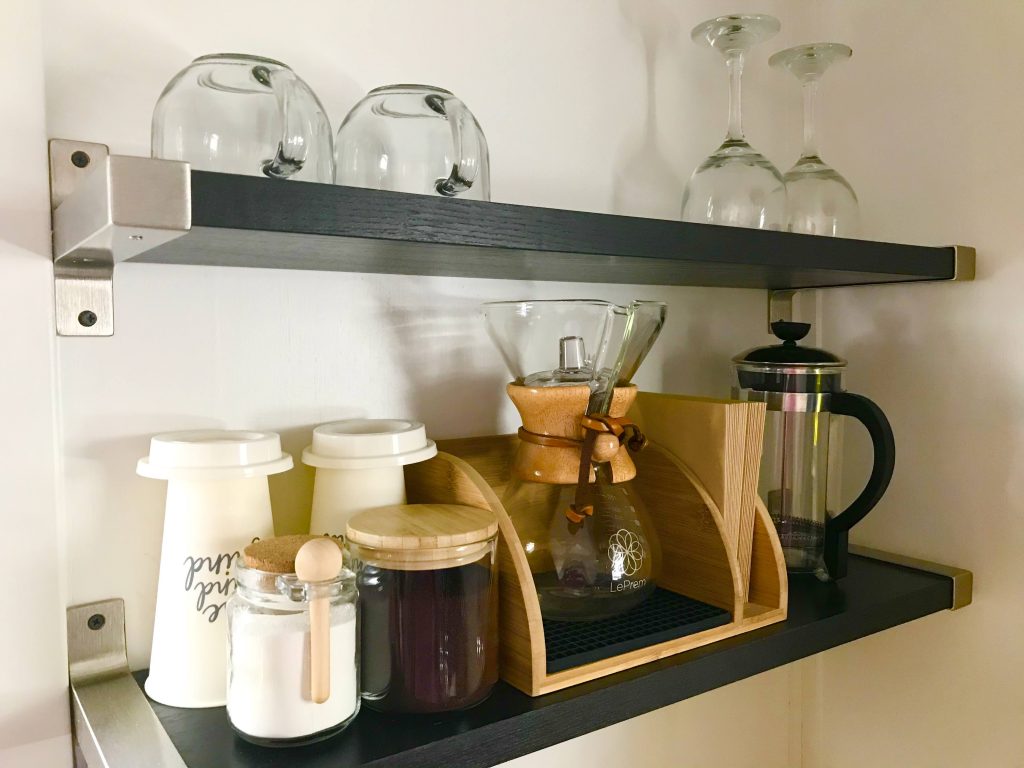 What a treat to take it out onto the outdoor deck in the morning and enjoy a freshly brewed cup of coffee with this as your view!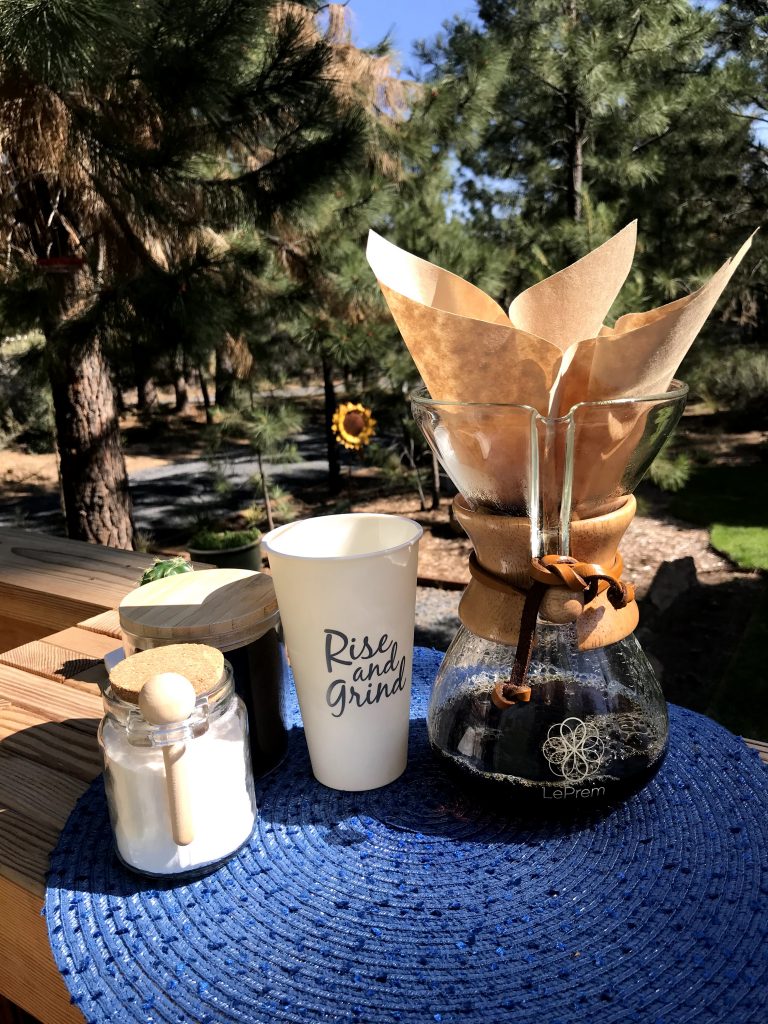 The outdoor space is everything that makes this tiny house airbnb truly special, with a lush green lawn for morning yoga, an afternoon nap under the trees or a tasty sunset bbq dinner.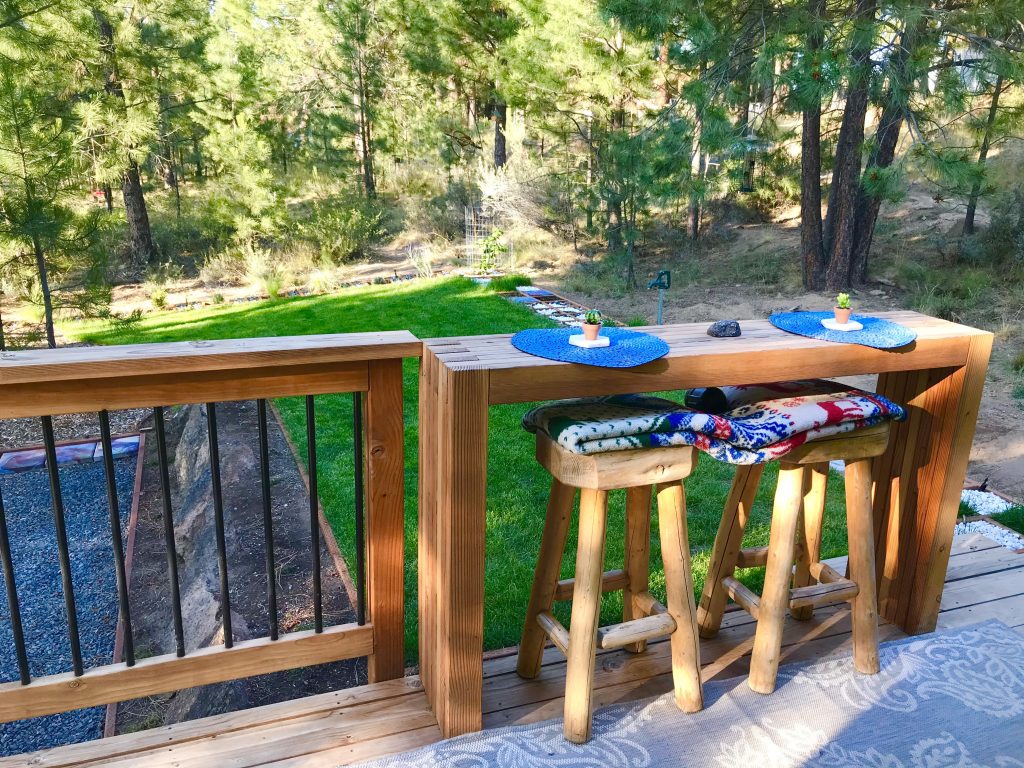 To book a night in this tiny house airbnb find out more here
4 MUST DO SPOTS NEAR THE TINY HOUSE AIRBNB
1. Crater Lake, Oregon
Even though is would be the longest drive from the tiny house airbnb it is without a doubt a must do day trip for anyone staying in the Bend area!
Crater Lake is like no other place I've ever been to, with it's amazingly deep blue water and breathtaking views…
It's a two hour drive to the Crater National Park from Bend or if your already on a road trip from California for example it's right on the way off of Hwy 97.
What's also great is that you can buy you entrance ticket online and use your mobile device as entrance into the park, I love technology!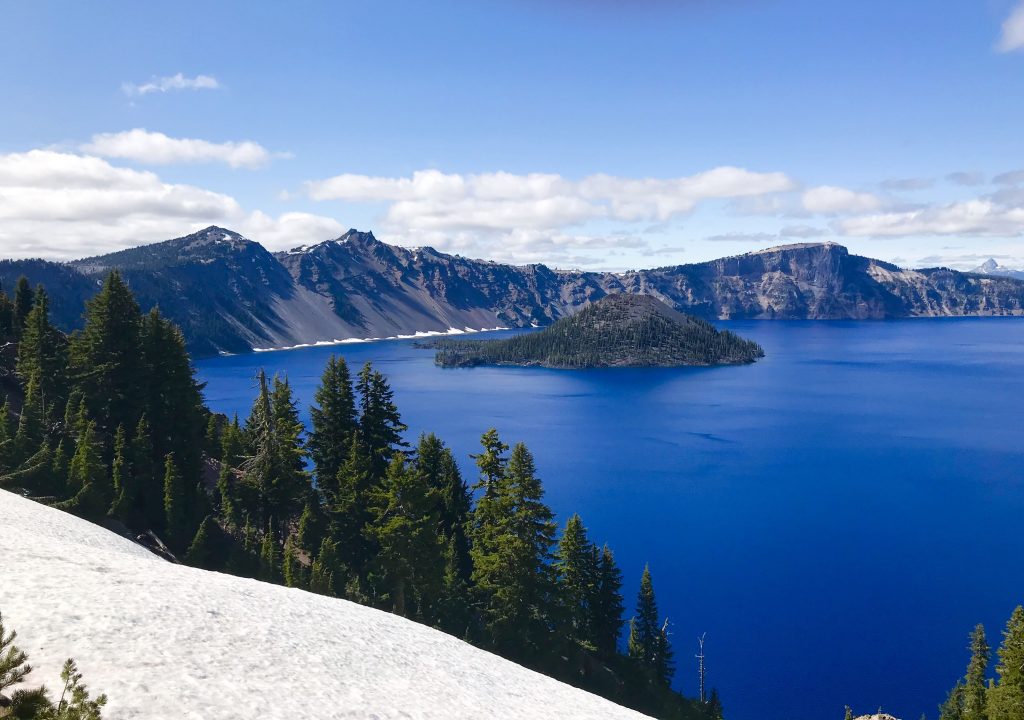 2. Tumalo Falls, Oregon
About a 30 minute drive, Tumalo Falls is a must see waterfall just outside the city of Bend.
Located in the Deschutes National Forest, the 97 foot tall falls on Tumalo creek, and is the starting point to the Tumalo Falls Trailhead which leads up to several more trails up the trial.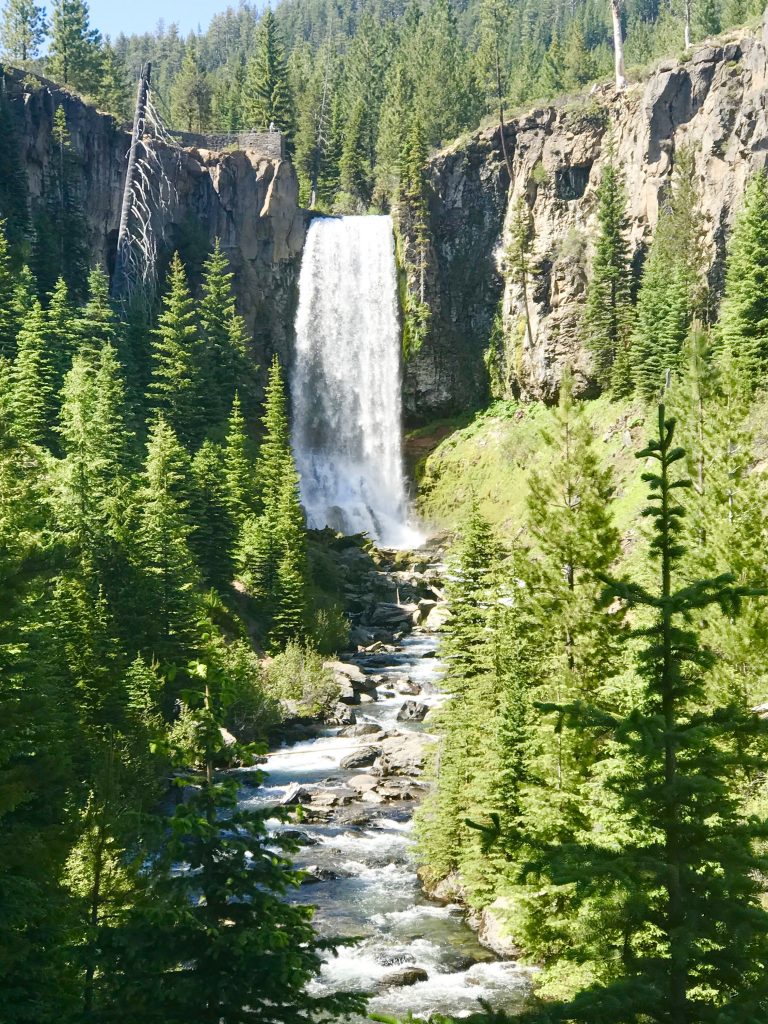 This is a moderate hike with a scenic views of the creek and surrounding forest.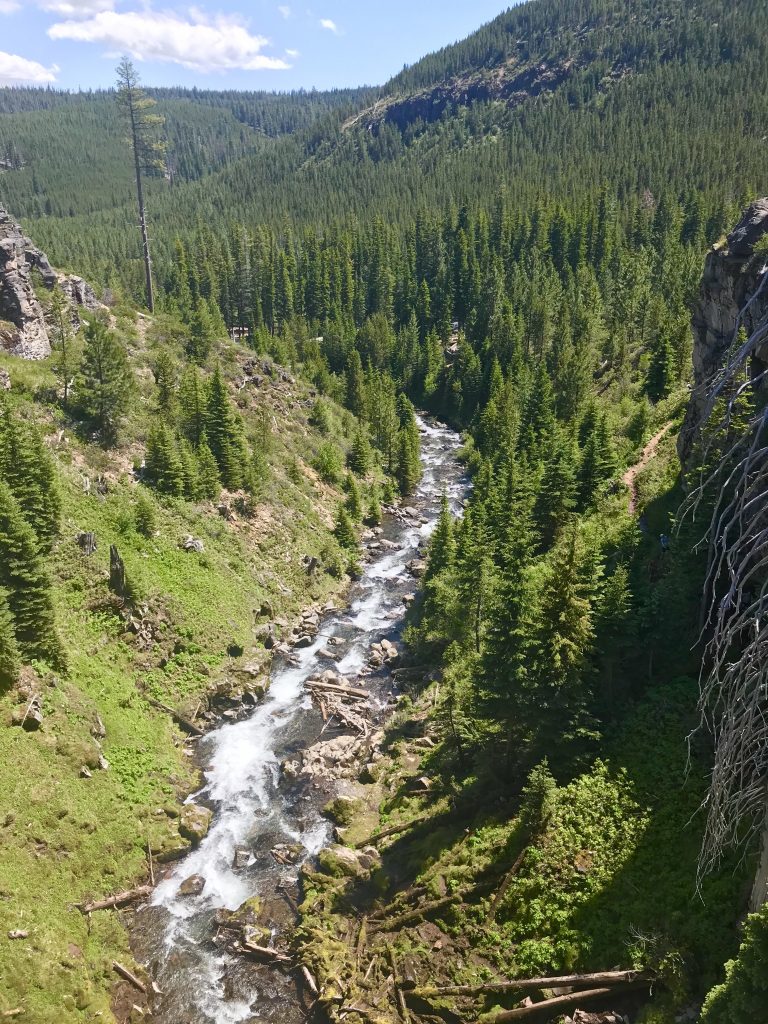 3. Paulina Lake, Oregon
Drive from the tiny house airbnb, Paulina Lake is also a crater lake with amazing views of Paulina Peak.
Don't miss a vista point right off of Paulina East Lake Rd. overlooking the Bend area with the Three Sisters volcanic peaks.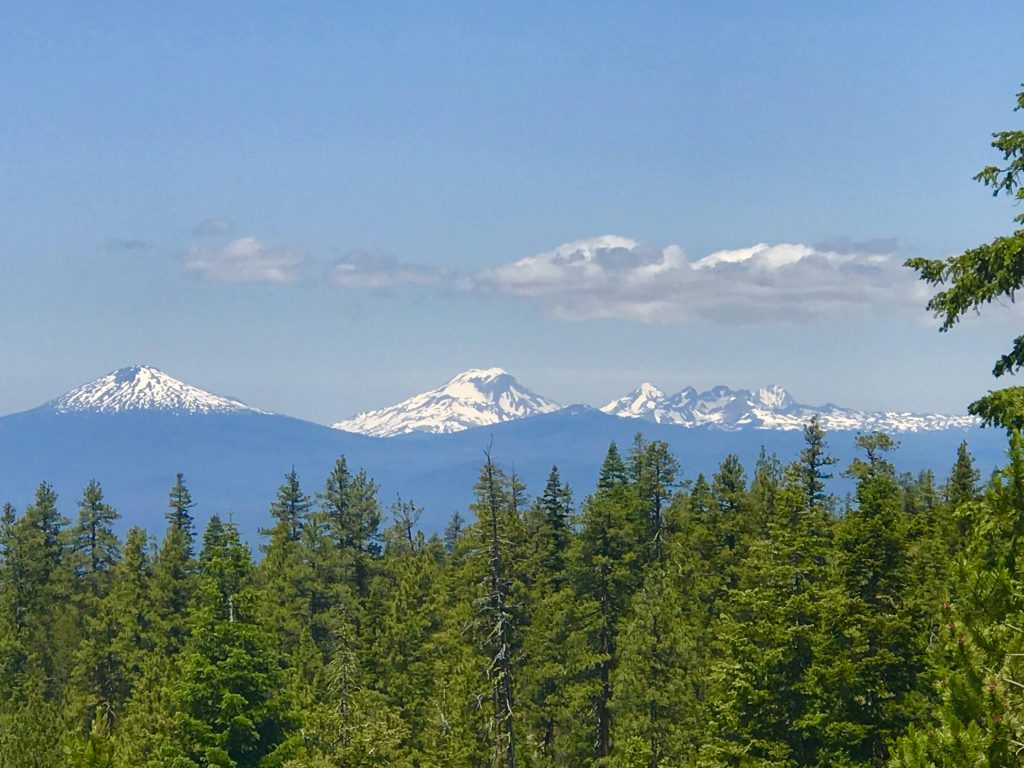 Secret Hot Springs Spot……
If your into hot springs then I highly suggest taking the Paulina Lakseshore Loop trail starting from the Little Crater Lake campground and hike the 1 mile hike towards the back of the lake.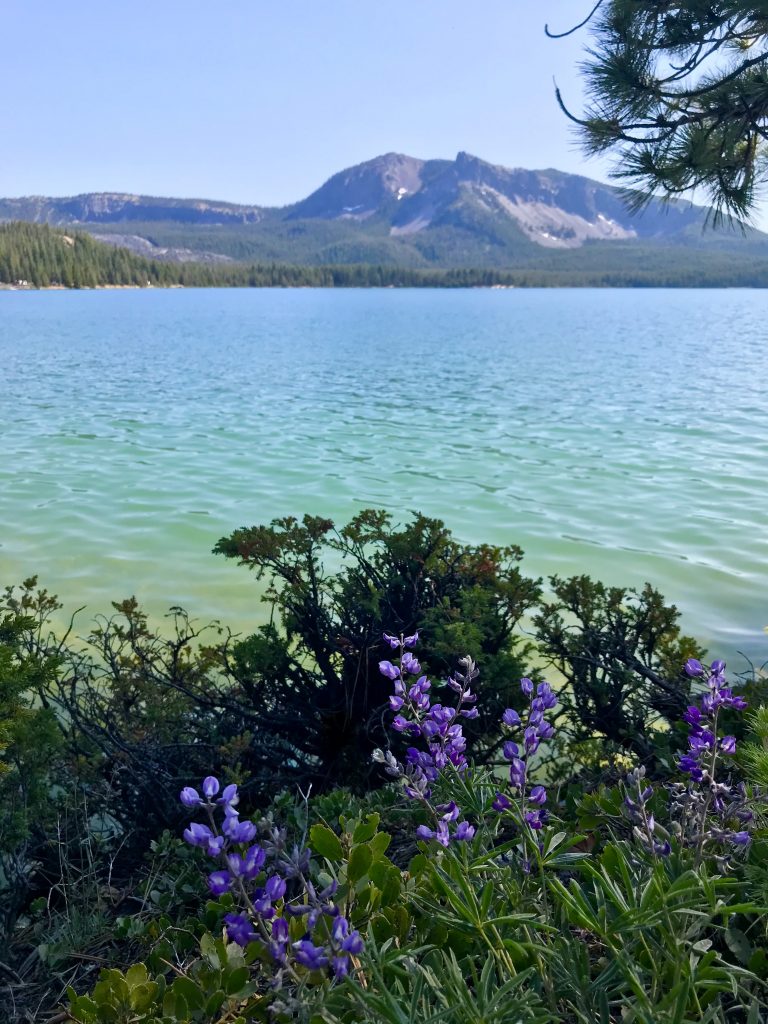 What a treat to soak for a bit in the hot spring and then take a refreshing cool dunk in the lake after, and then right back to the hot spring!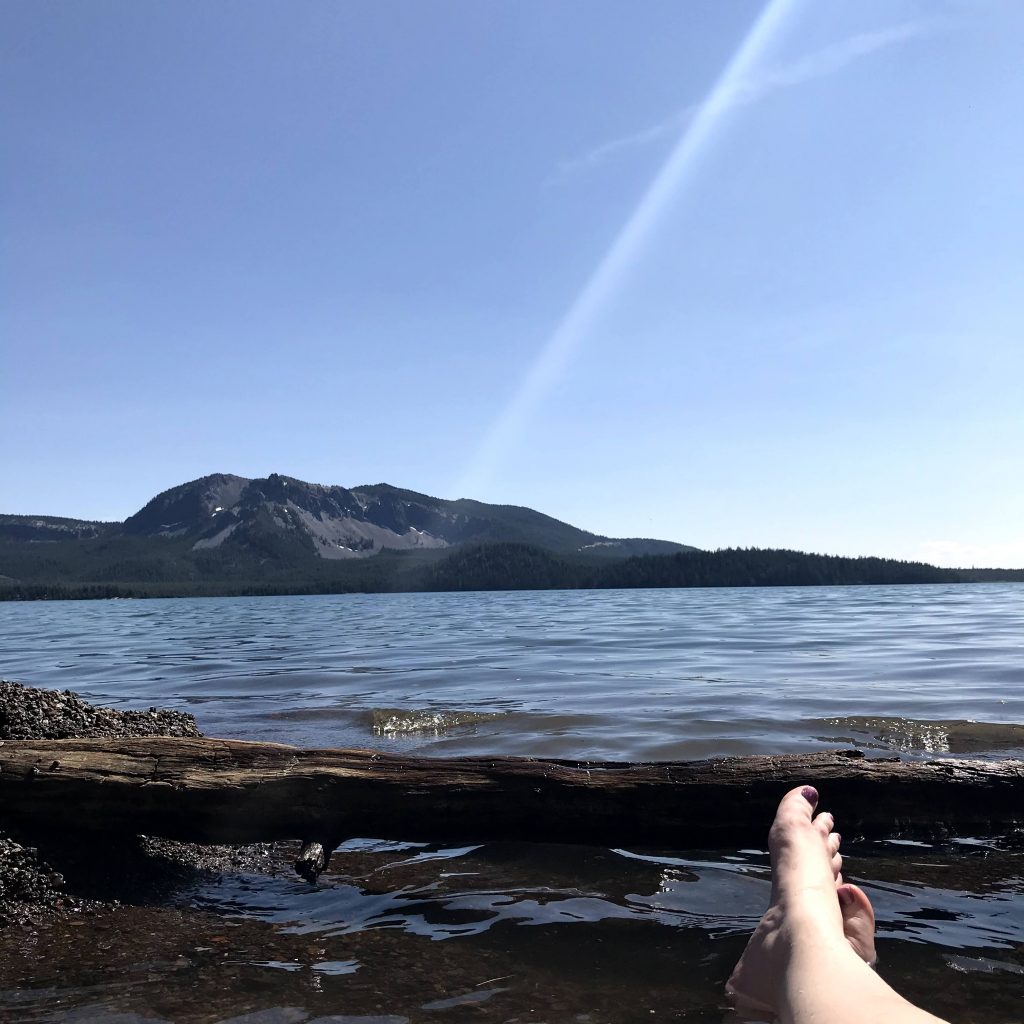 4. Old Town Bend, Oregon
Drive into the Old Town Bend area for a little stroll through the beautiful Drake Park and Mirror Pond trail.
As well as enjoying the old time charm of Bend, Oregon.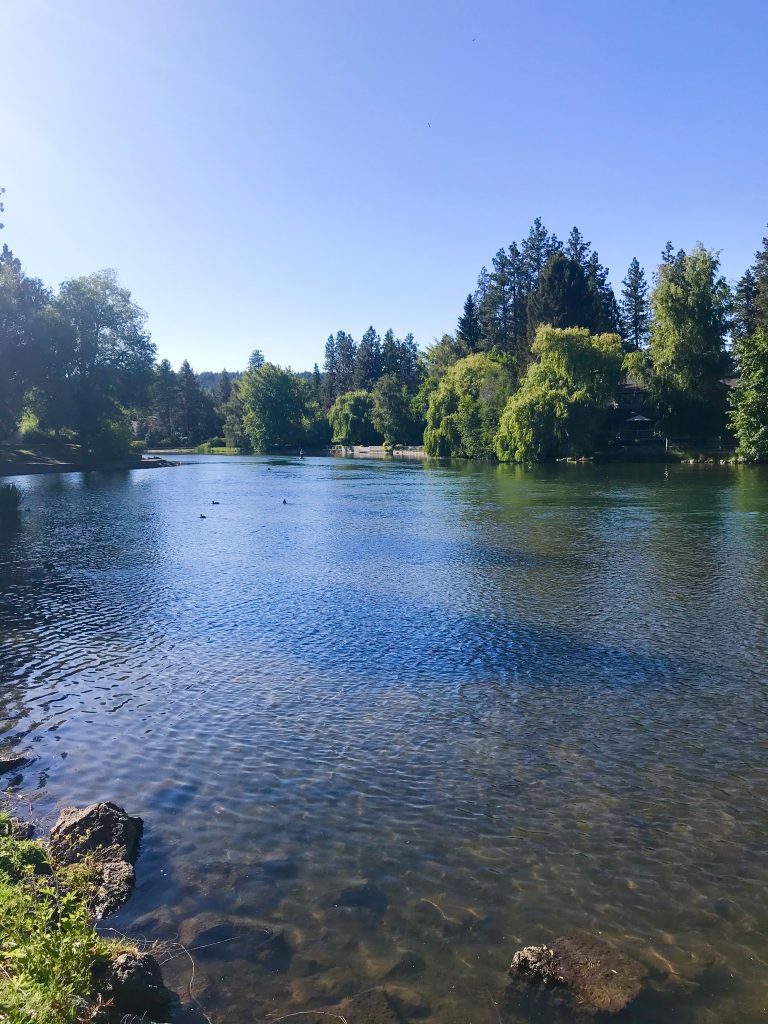 The Lot Bend is just a short drive from the park to grab a bite to eat.
After ordering your food find a table and enjoy a draft beer or cider from the on tap selections.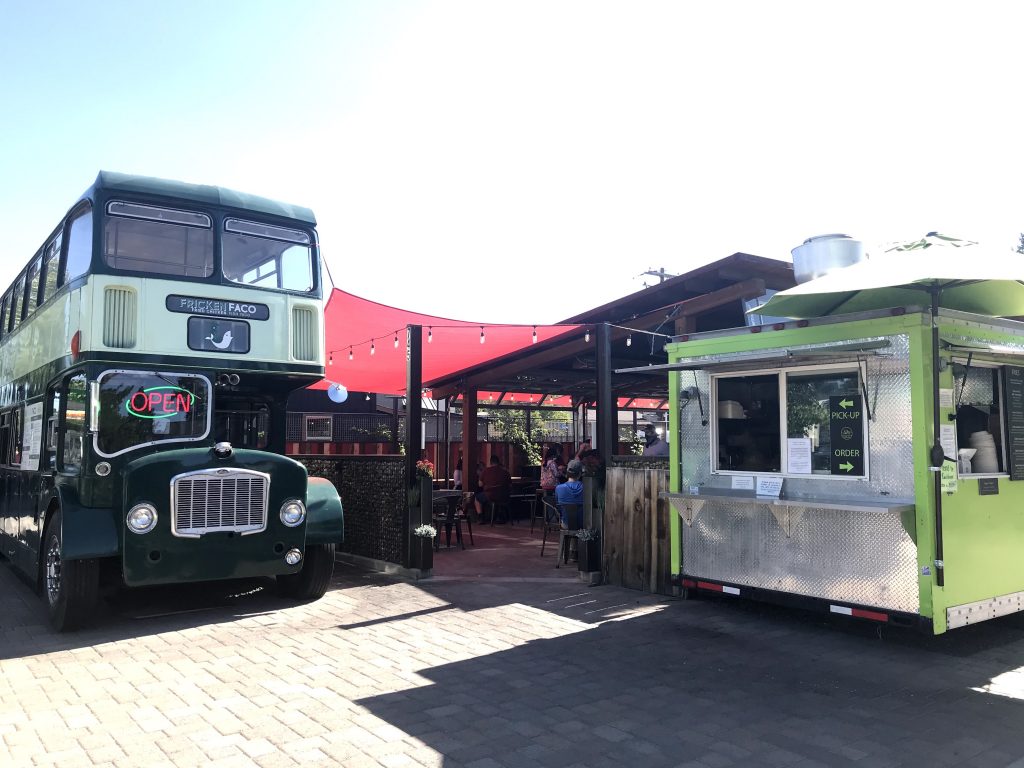 Walk back up to Old Town Bend, and stroll through the streets and enjoy an outdoor Bend Farmers Market .
Or the various, breweries, restaurants and shops that line the streets.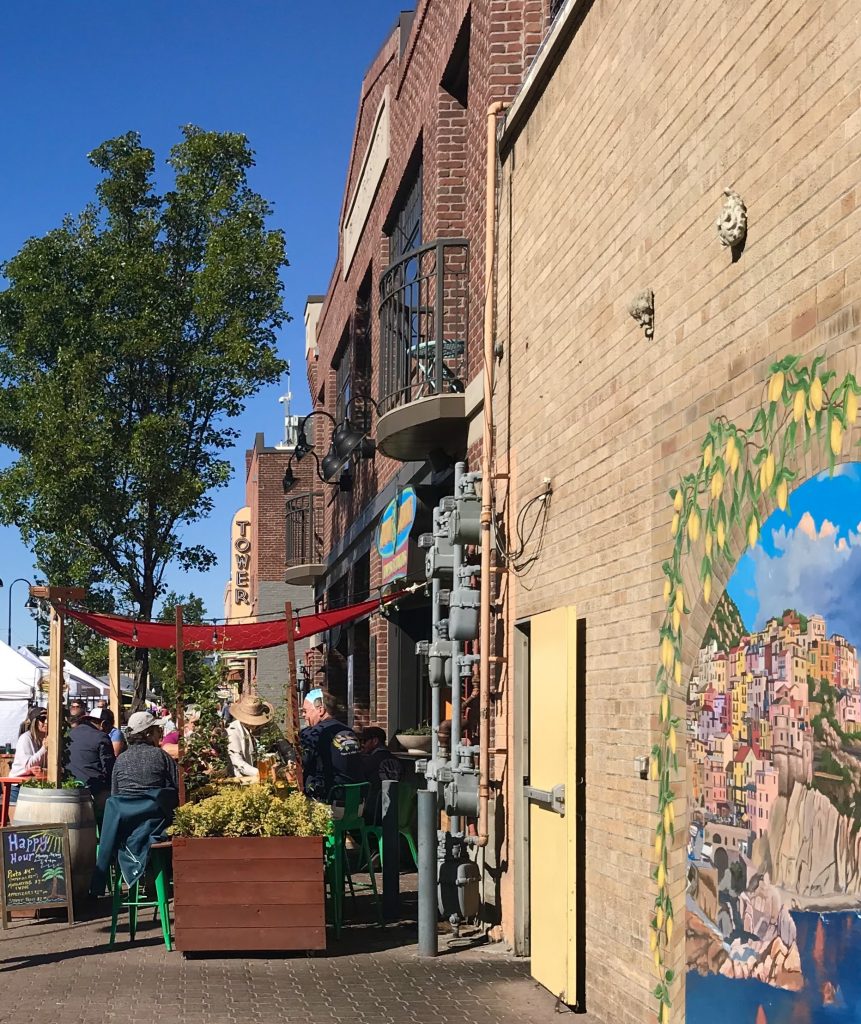 Check out a tiny house airbnb getaway in California with Things to do in California: Nature Lovers Guide
Planning a road trip to Bend, Oregon? Pin it!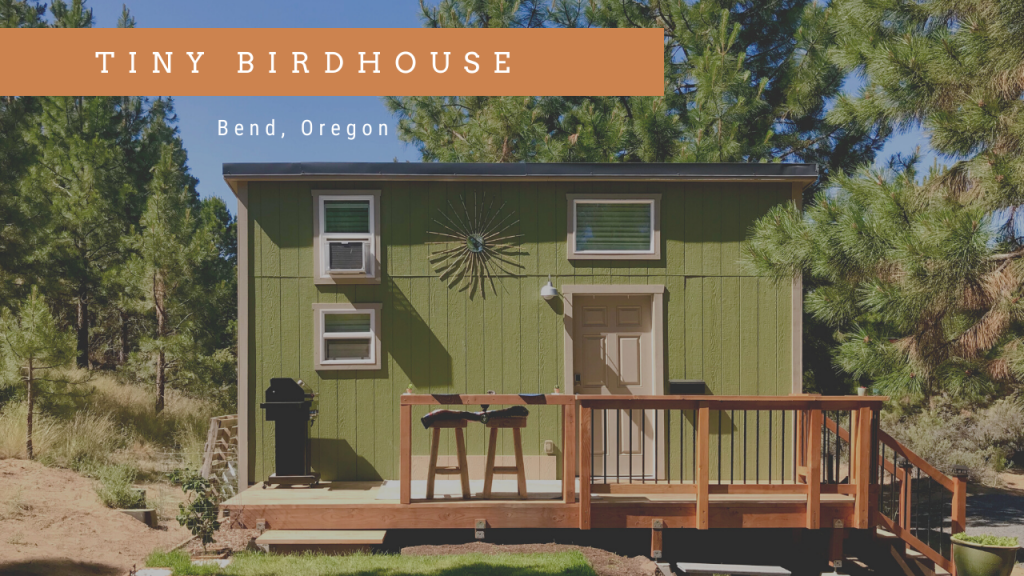 *Disclaimer: as an airbnb associate I earn a commission when you book through my links with no additional charge to you, it simply helps me to continue to share my passion for travel and tiny houses with you!