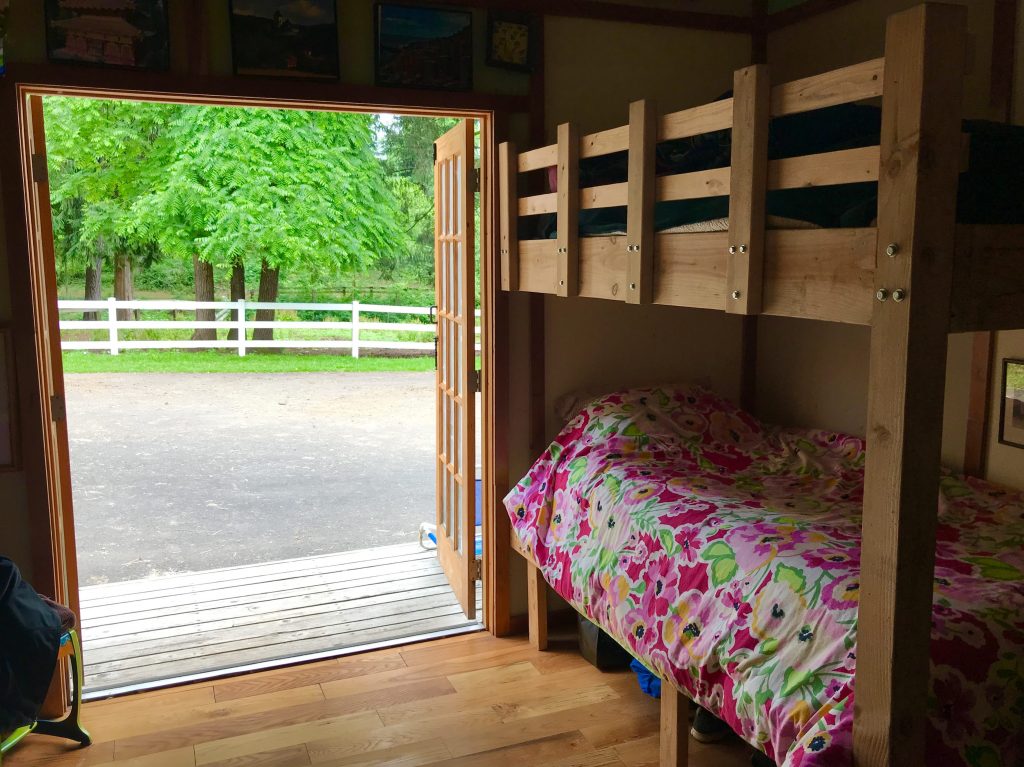 Did you know you can go glamping in a barn? As soon as I discovered this little gem in Corbett Oregon, I had to live out my childhood love for horses!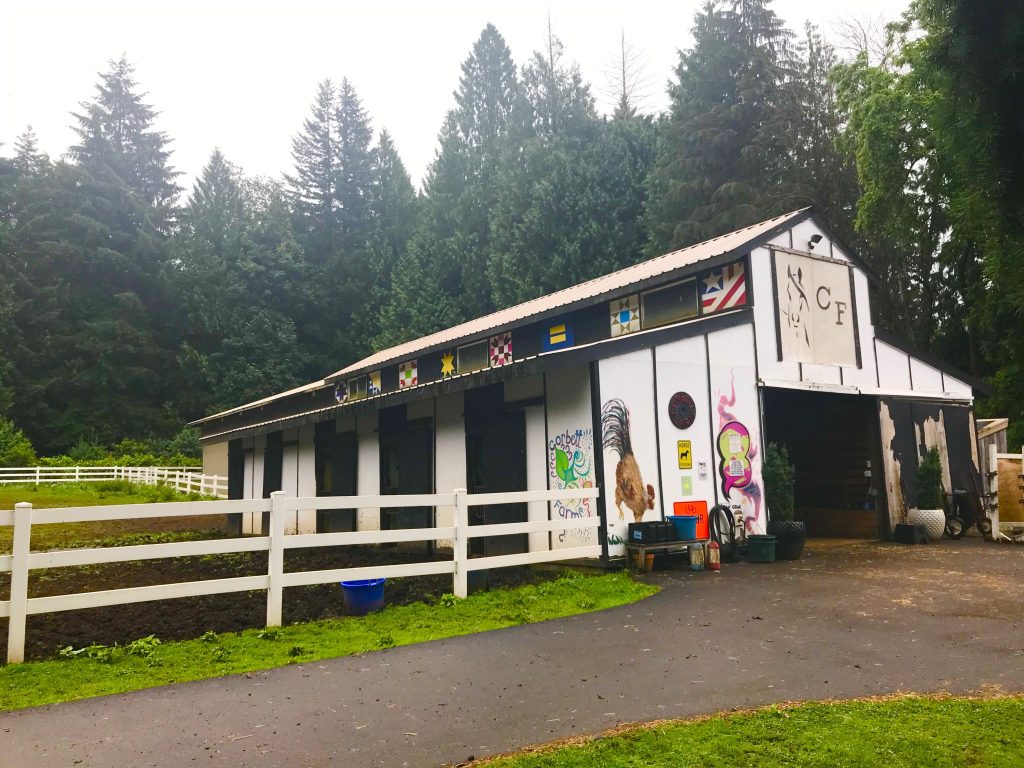 Located just 45 minutes outside of Portland, Oregon is Corbett Farm offering unique glamping overnight stays in their barn, and a tiny bus! Host Stuart Bennett is not only an avid horse lover but he also provides horseback riding tours as well as equine therapy on this inclusive farm.
Driving through the area of Corbett is a treat in itself with the intense colors of green surrounding you as you pull up to this glamping destination. Park your car on the street and let yourself through the front gate.
Enjoy take the scenery of horses everywhere!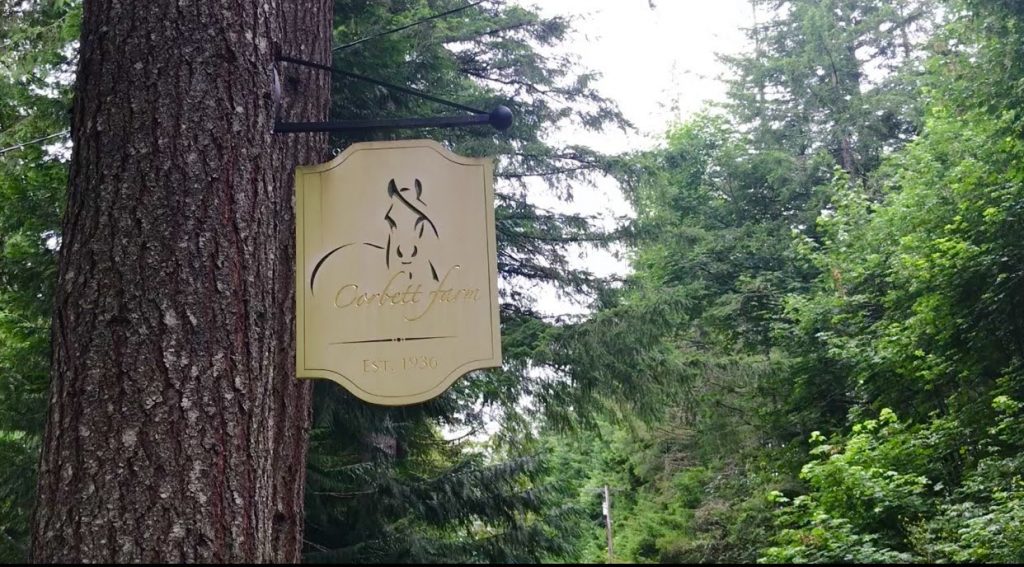 Growing up I had a horse so this glamping experience was something I couldn't pass up when I discovered it. Corbett Farm is 8.5 acres with over 40 animals. You'll meet horses, goats, pigs, rabbits, peacocks, geese, ducks, turkeys, chickens, cats and a dog named BooBoo. With plenty of walking trails, flower beds, and a creek, there are plenty of things to explore on this glamping farm stay!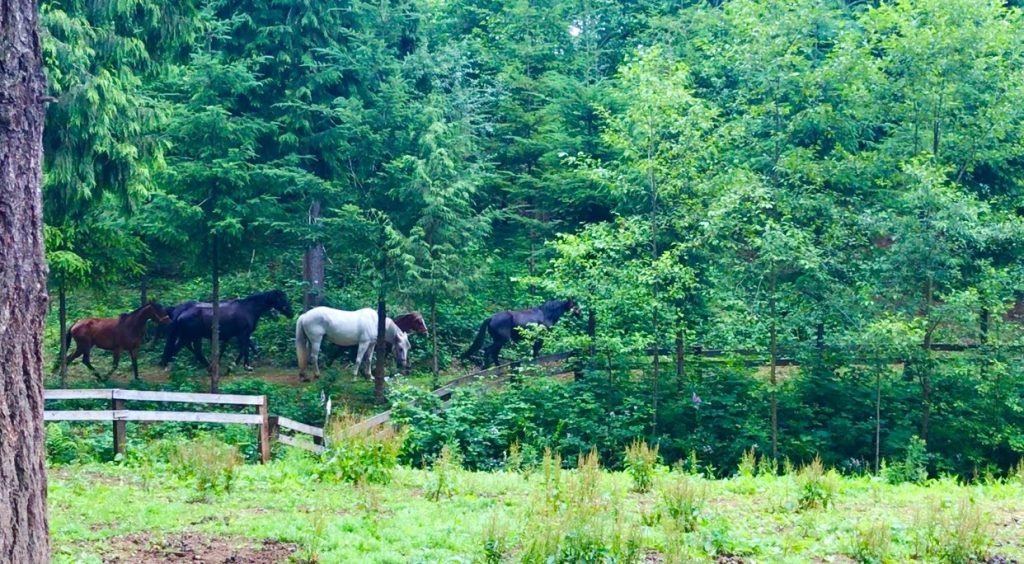 Corbett Farm motto is proudly displayed throughout the farm welcoming everyone regardless of political affiliation, religion, age, race, sexual identity, gender or abilities.
A glamping experience to remember….
Stuart wanted to create a place for people to come enjoy during the day with horse back riding. He converted one of his horse stalls into a beautiful clean room for guests to enjoy. Keep in mind this is glamping so an outhouse, separate shower is available for guests to use.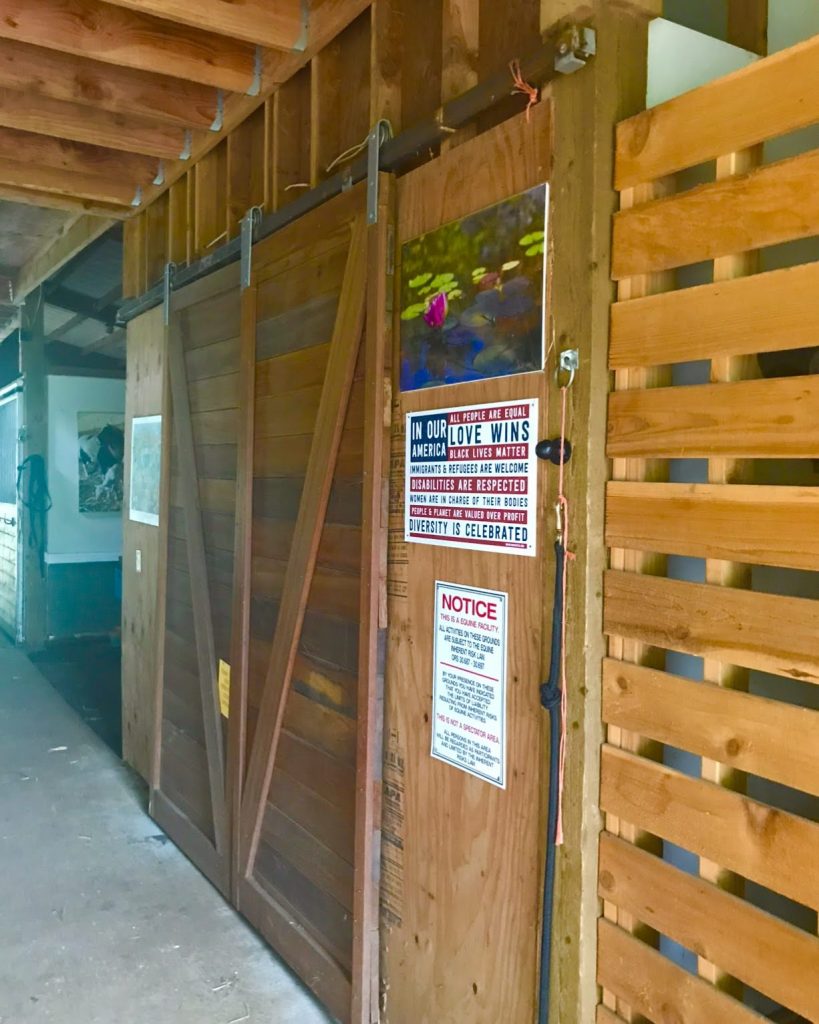 The interior of the barn stall is beautifully done with hardwood floors,. Tastefully decorated, and furnished with a bunkbed and a couch. The highlight of this glamping stay is taking in this view with horses strolling by!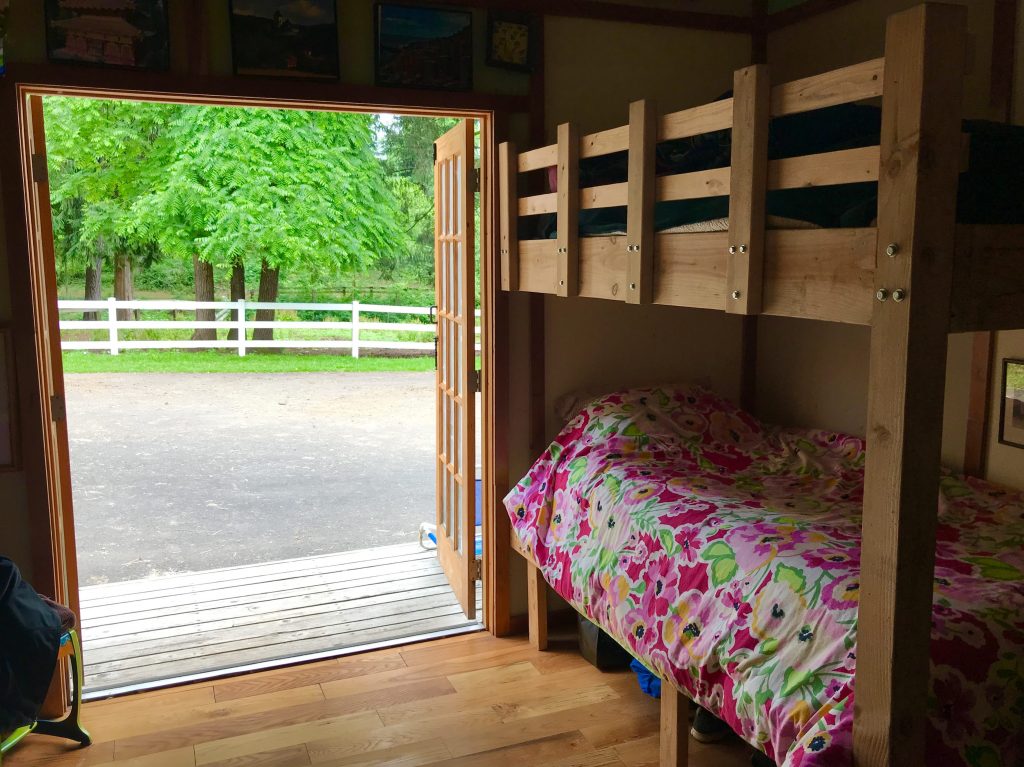 If your looking for a place to stay in Portland check out a tiny house getaway minutes from downtown Portland!
Planning a road trip to Oregon? Pin it!