Tiny Travel Chick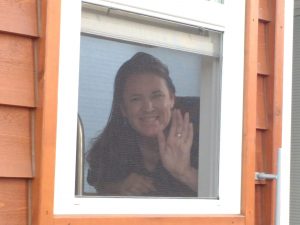 I'm ready to live out this next chapter in my life with true intent. With this new concept of intentional living, I'm on a journey to discover what intentional living truly means within a culture that bombards us with so much to choose from.
I know that for me, traveling, discovering and just simply anticipating a new adventure is what makes me feel alive. A few years ago, I came upon the Tiny House Movement. The dream is to live in a tiny house, living a life with less, leave a smaller carbon footprint after my time here on this awe-inspiring planet. Ultimately, this gives me a platform to allow me to discover more of  the world through travel!
I intend to combine the different concepts of living tiny, to travel is to live, eco-conscious choices, and intentional living. I'm on my own personal journey to discover what that means for me and this next chapter of my life. I'm starting with my passion for travel and discovering where all the tiny houses exist in the world!
I hope you will enjoy my blog about staying in these tiny spaces where ever I can find them. Hopefully, this will inspire all of us to begin to think how we  can start intentional living in our own unique way.
Follow the tiny adventures of @tinytravelchick! Maybe I will end up in your backyard checking out a local tiny house and sharing places where you can stay, play, eat, drink, and shop local sustainable products while leaving a tiny footprint!